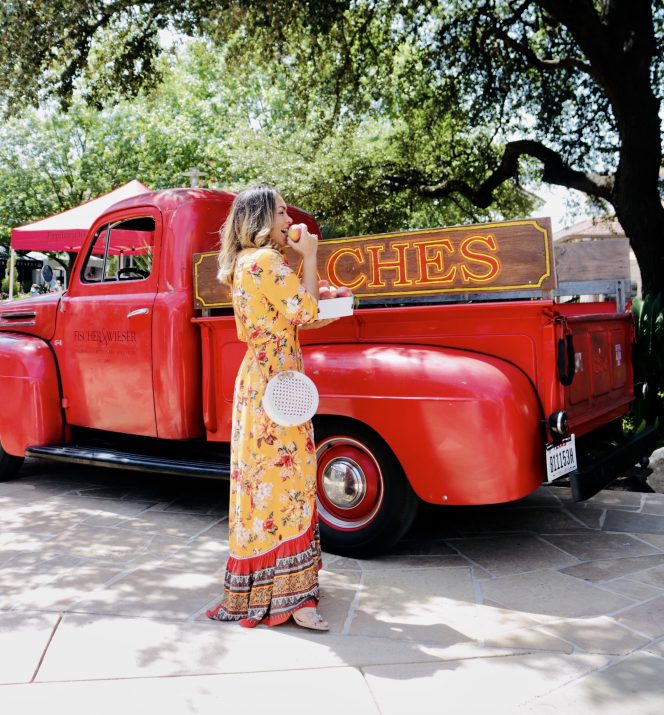 New blog post! My day at the #peachfestival at The Shops at La Cantera follow the link to read more. http://cafeconellas.us/peach-festival-at-the-shops-at-la-cantera/

Posted by lizostyle on Sunday, July 14, 2019
Fun times at The Shops at La Cantera. Peach producers from Fredericksburg TX gathered at the mall to celebrate the harvest season. We had the opportunity to buy  this fruit in different presentations either fresh or as ingredient in skincare products, wines, cookies, jams, candles  and even scented pillows !
-Que divertida nos hemos dado en La Cantera; Productores de durazno de Fredericksburg TX se reunieron en el centro comercial  para celebrar la cosecha de esta fruta. Tuvimos la oportunidad de comprarla en distintas presentaciones ya sea fresca o en productos de belleza, vinos, galletas, mermeladas, decoraciones tipo velas y hasta almohadas perfumadas con esta esencia.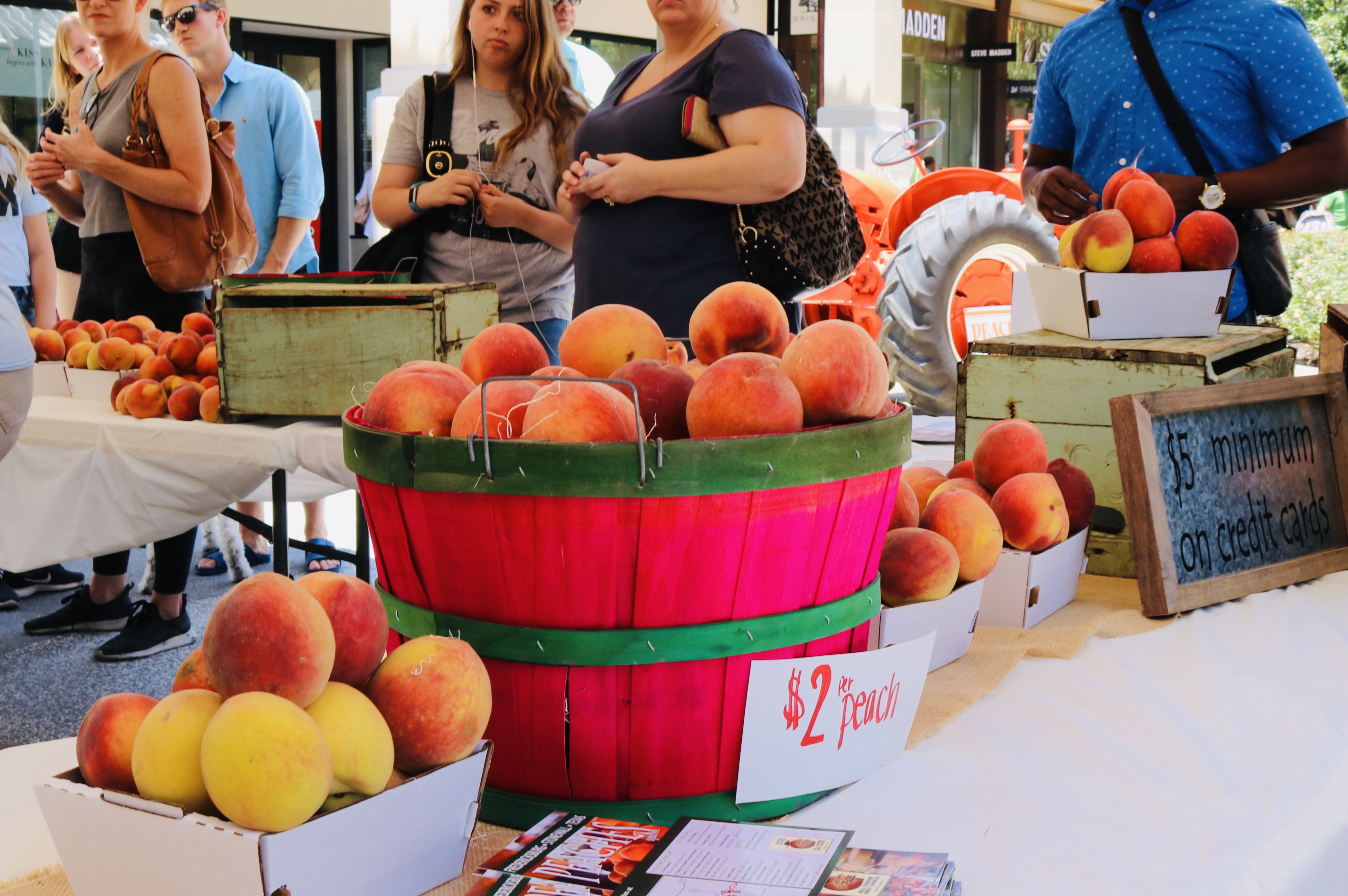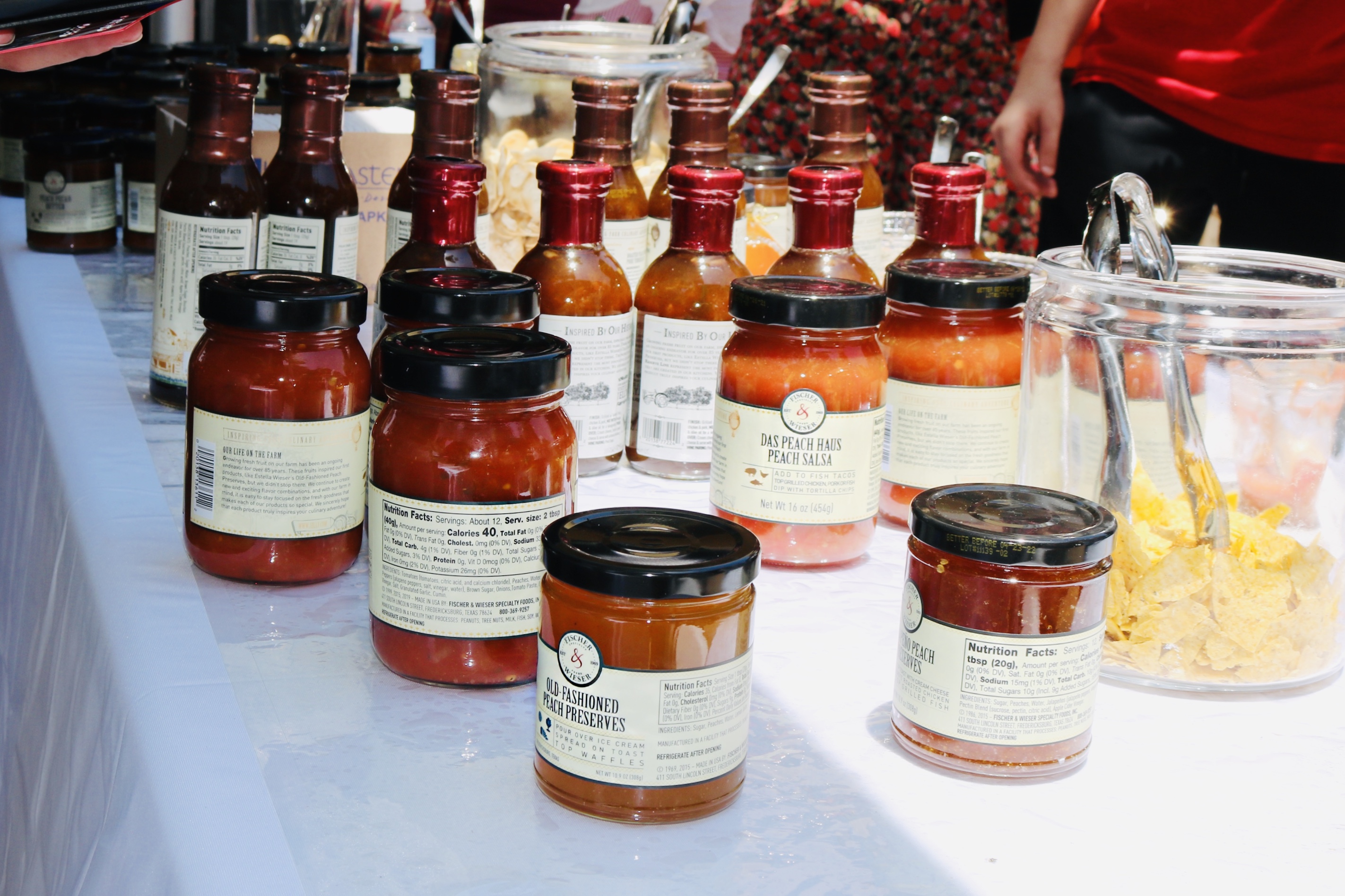 One of the busiest stands and long line, was the preserves jams, jellies and salsas ! I couldn't stop sampling, the Das Peach Haus. Other establishments such as Whisky's Cake offered specialty cocktails like "The Peach Mode" while Carlos bakery and Sweet Paris Crêperie did what they know best, keeping our sweet tooth satisfied with peach creations made only for the festival.
-Uno de los productos más concurridos y larga fila, eran los comerciantes de preservados tales como mermeladas y jaleas simples o combinadas con especias y chiles, no podíamos para de degustar las salsas. Otros establecimientos como Whiskys ofrecía, cocteles especiales como el  "The Peach Mode" mientras Carlos bakery y Sweet Paris Crêperie hicieron lo que mejor saben, cumplirnos el antojo con sus creaciones a base de duraznos hechas solo para el festival.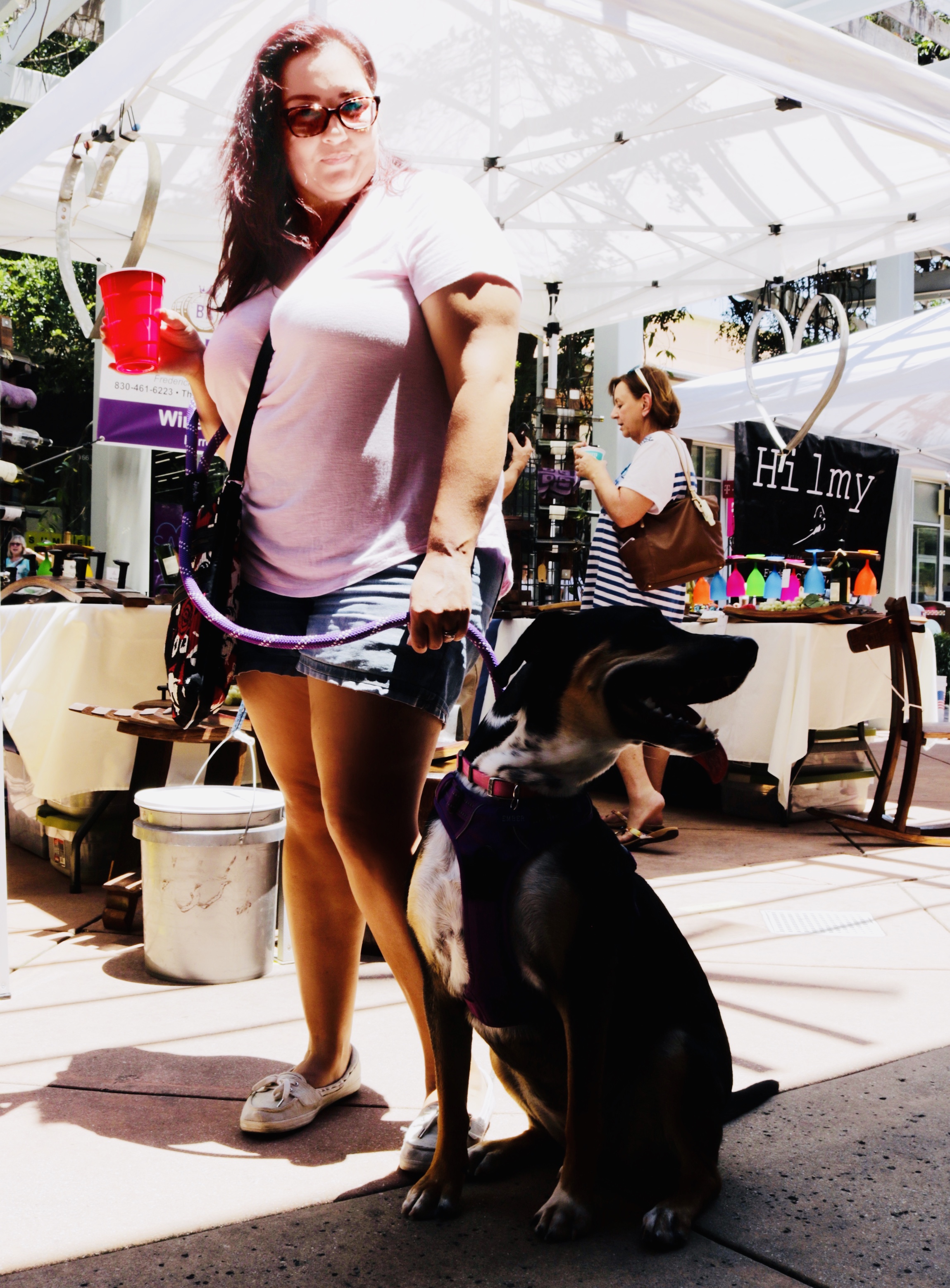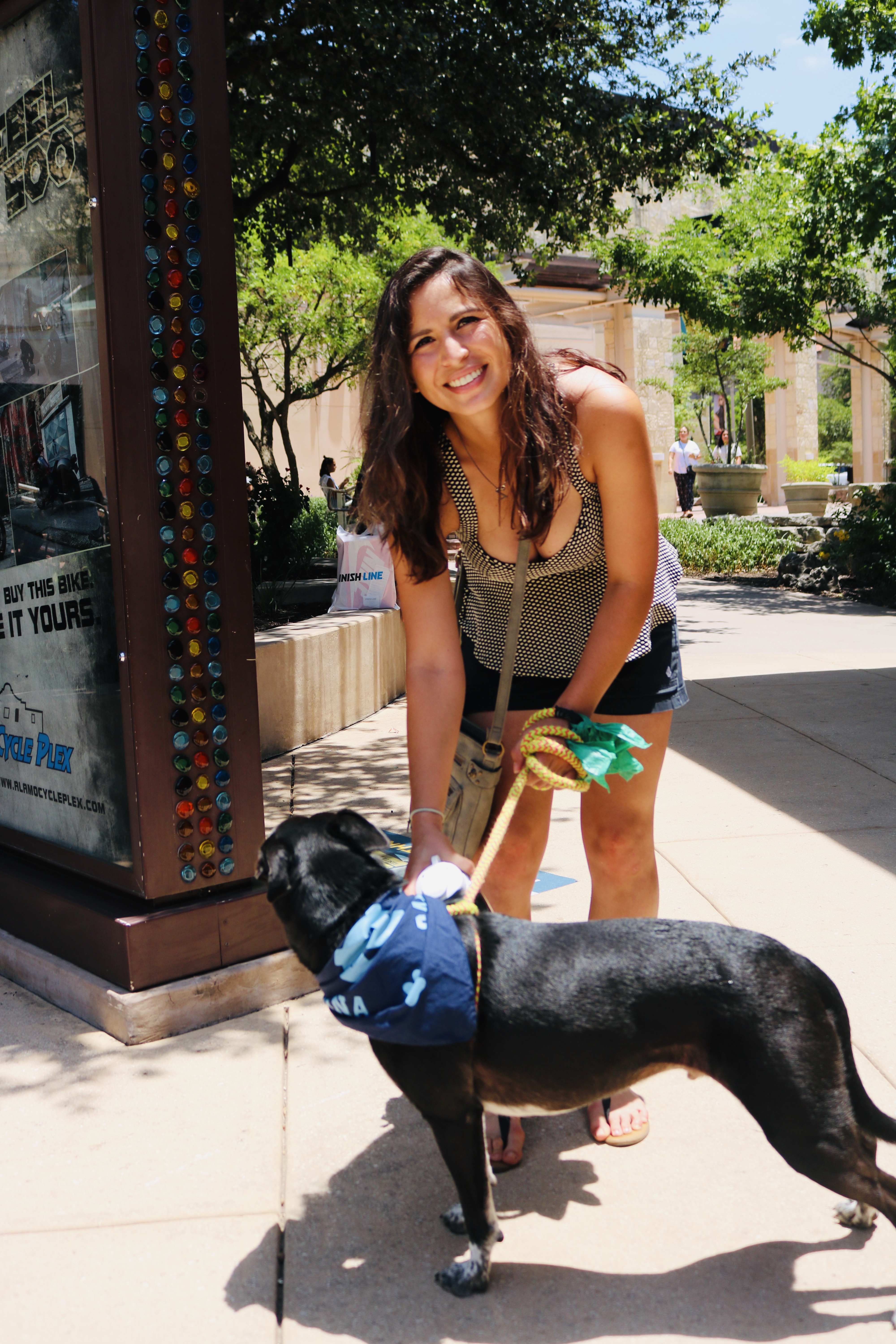 Despite the fact that the thermometer was raising above 90F,  shoppers didn't  deprive themselves of spending the day outdoors with their furry bodies, in fact one of the visitors commented that this is Mason's  favorite playground  and she couldn't agree more.
-A pesar de que el termómetro marcaba arriba de los 90F no fue motivo para que las personas se privaran de pasar el día en el Festival y traer consigo a sus mascotas, de hecho una de los visitantes comentaba que este es el lugar favorito de su perrito Mason, y que a ella no puedas estar más de acuerdo !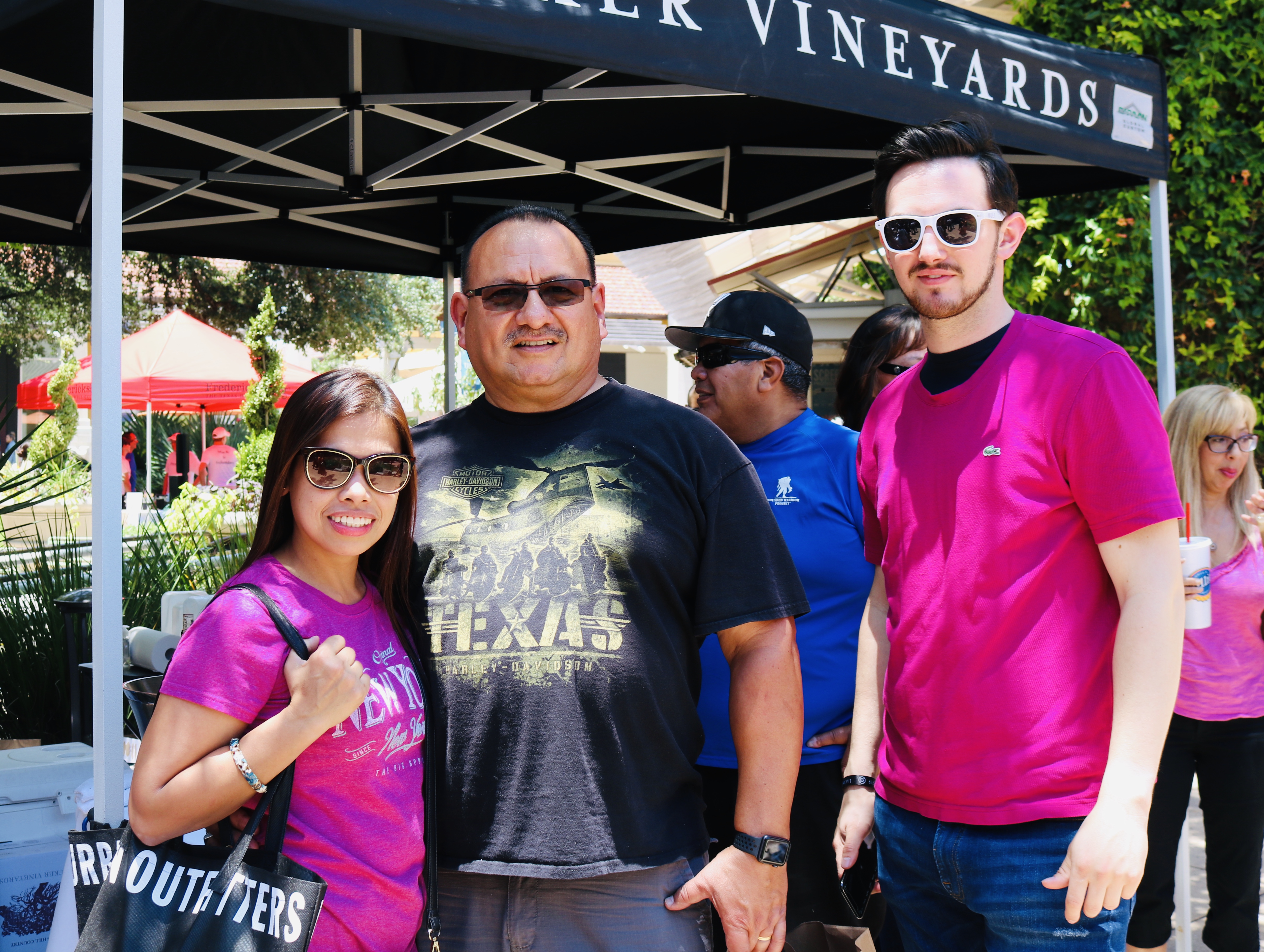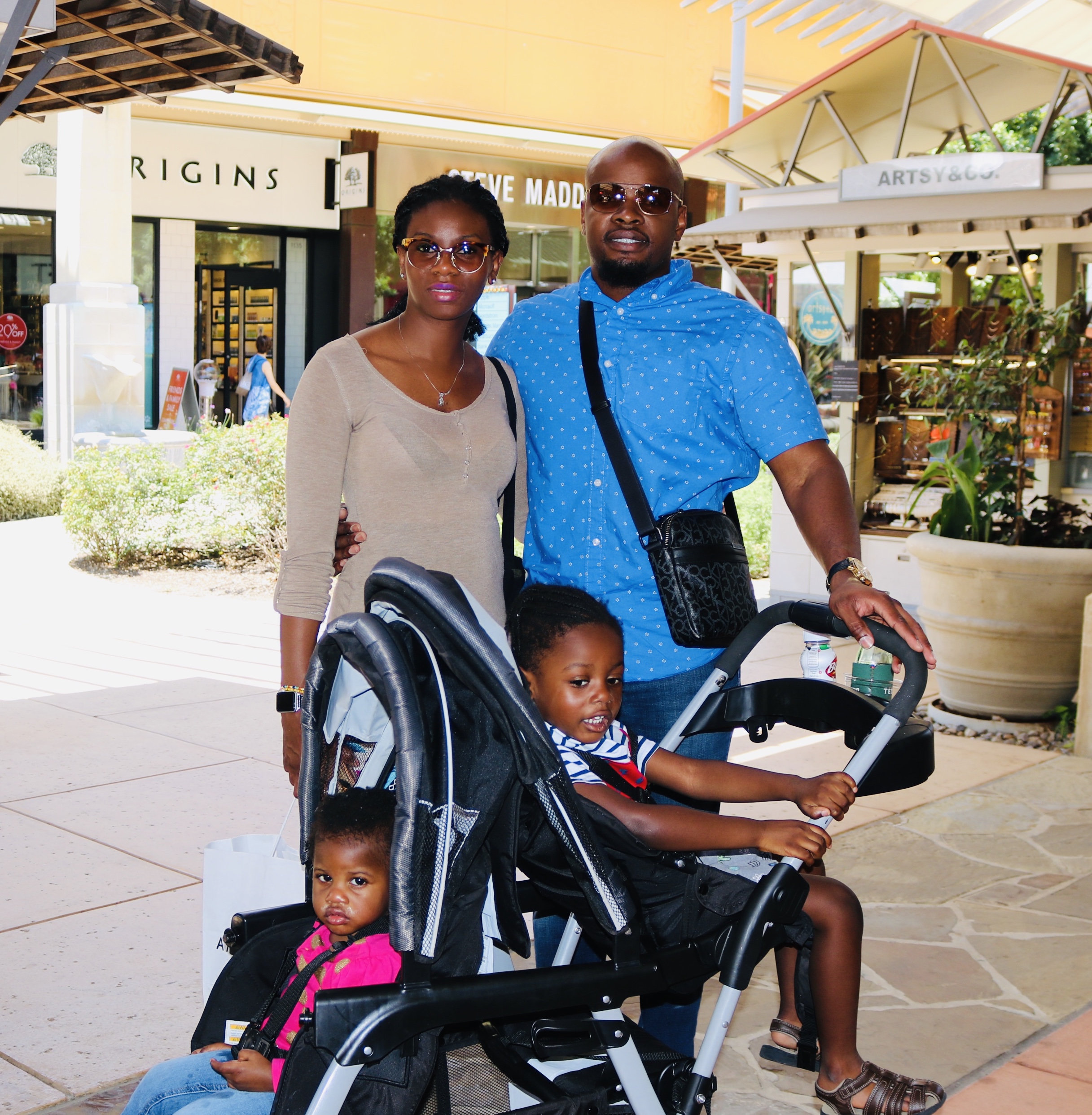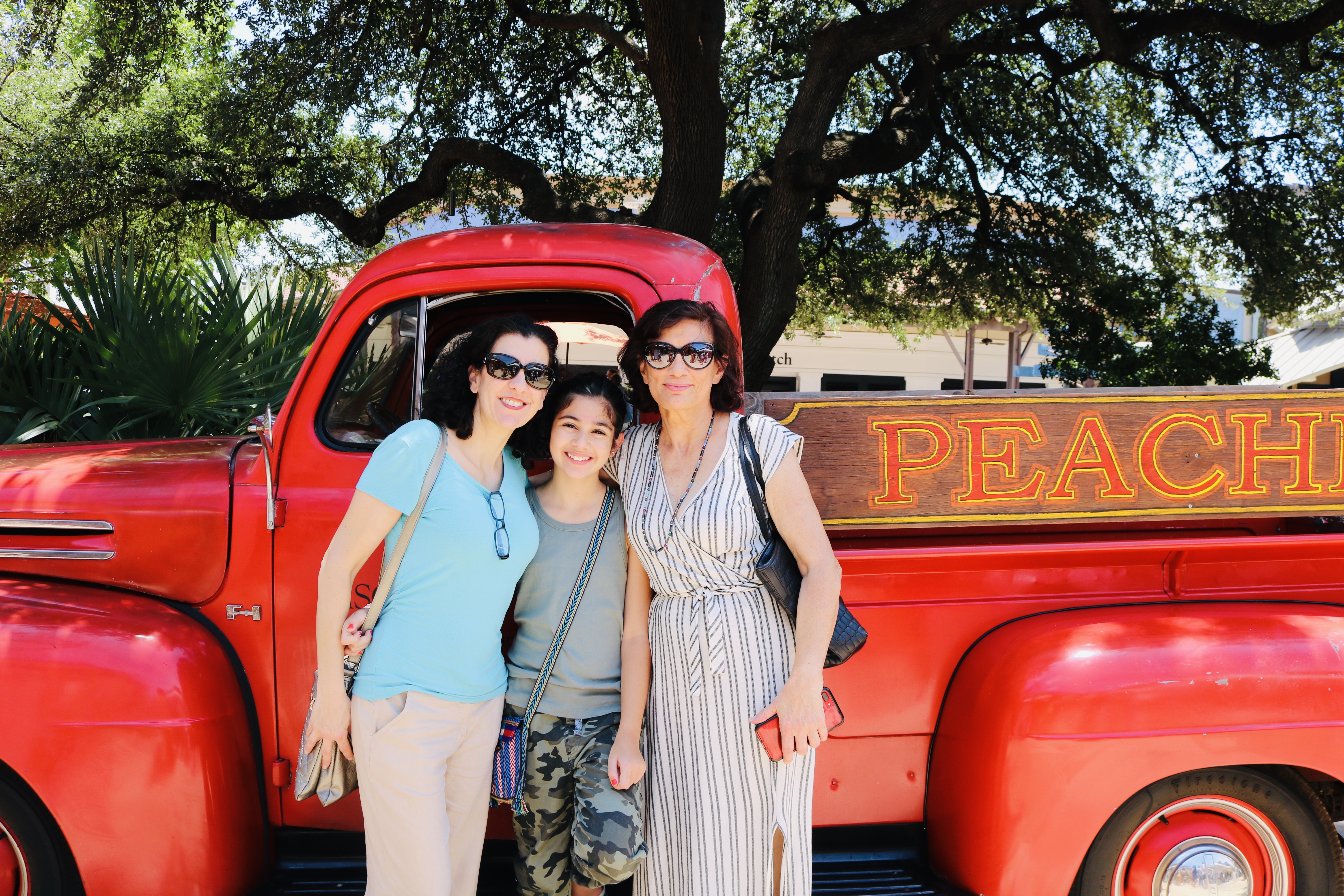 The official stop was the Visit Fredericksburg tent, where the ambassadors shared tourist information for  Bed & breakfast, recreational activities, The 40 vineyards that we have to visit and Drum Roll please  ( THIS IS A SUPER EXCLUSIVE) Next summer we will join them for the Grand opening of the very first Resort in the city! can't wait !
-La pararada oficial fue con los amigos embajadores de Fredericksburg quien  compartieron información turística desde Bed & breakfast, actividades recreativas, Los 40 viñedos que tenemos que visitar además de…. Listos ? esta es una súper EXCLUSIVA! el Próximo verano estaremos acompañándolos en la inauguración del primer Resort de la ciudad! en hora buena!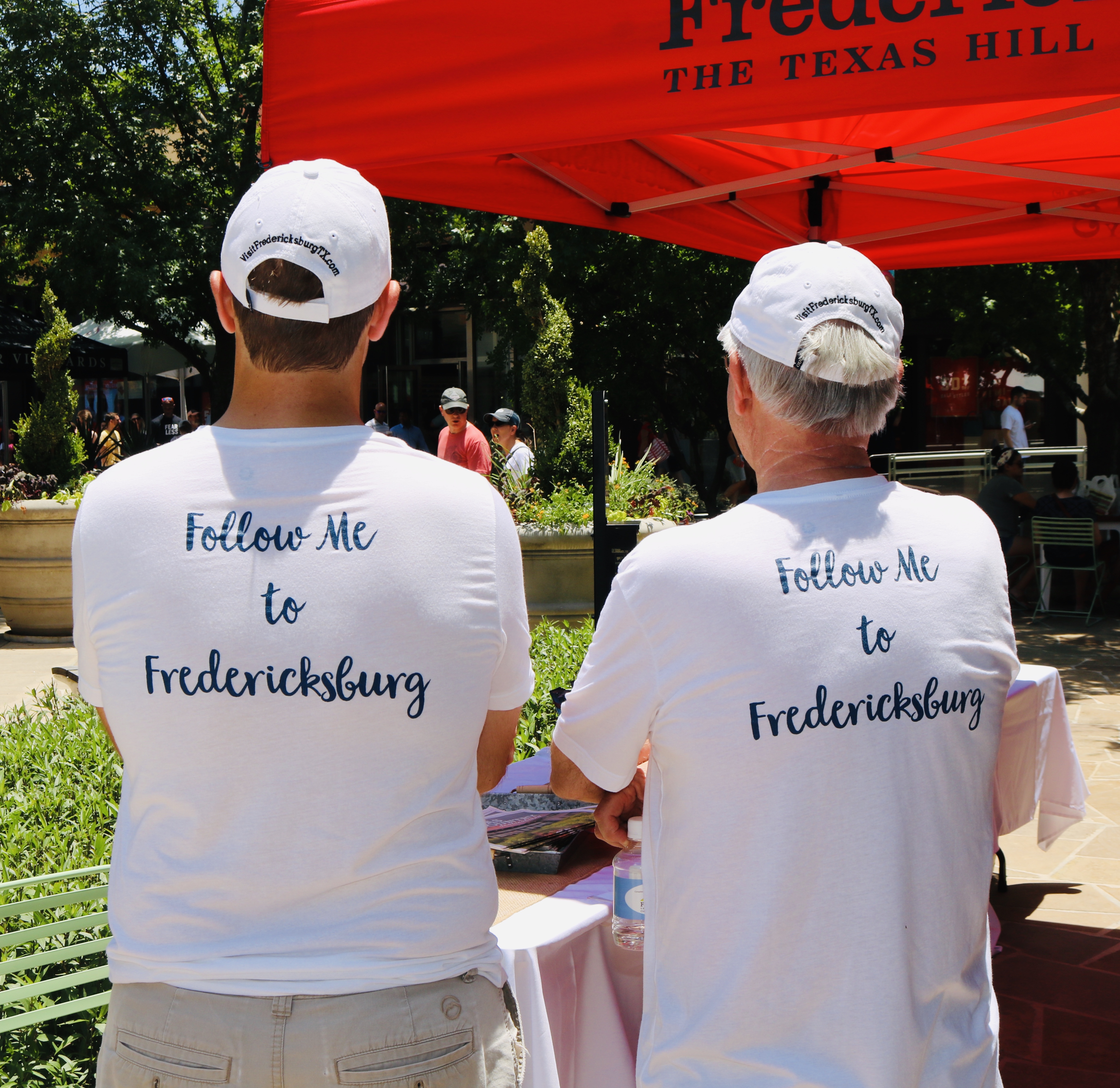 And well, our day at the Peach Festival ended at TECOVA, the newest addition to the mall.  This brand carries high quality leather goods such boots and bags  made in León Guanajuato MX, this is their second store while the flagship is in Austin they are soon to expand to Houston and Dallas. Visit the boutique  located next to Neiman Marcus.
-Por último, platicamos con las chicas encargadas de TECOVA, una línea de  botas y bolsas en piel hechas en León Guanajuato Mx. La boutique está ubicada a un costado de Neiman Marcus, esta es la segunda tienda que abre, la principal está en Austin y próximamente se expanden a Houston y Dallas.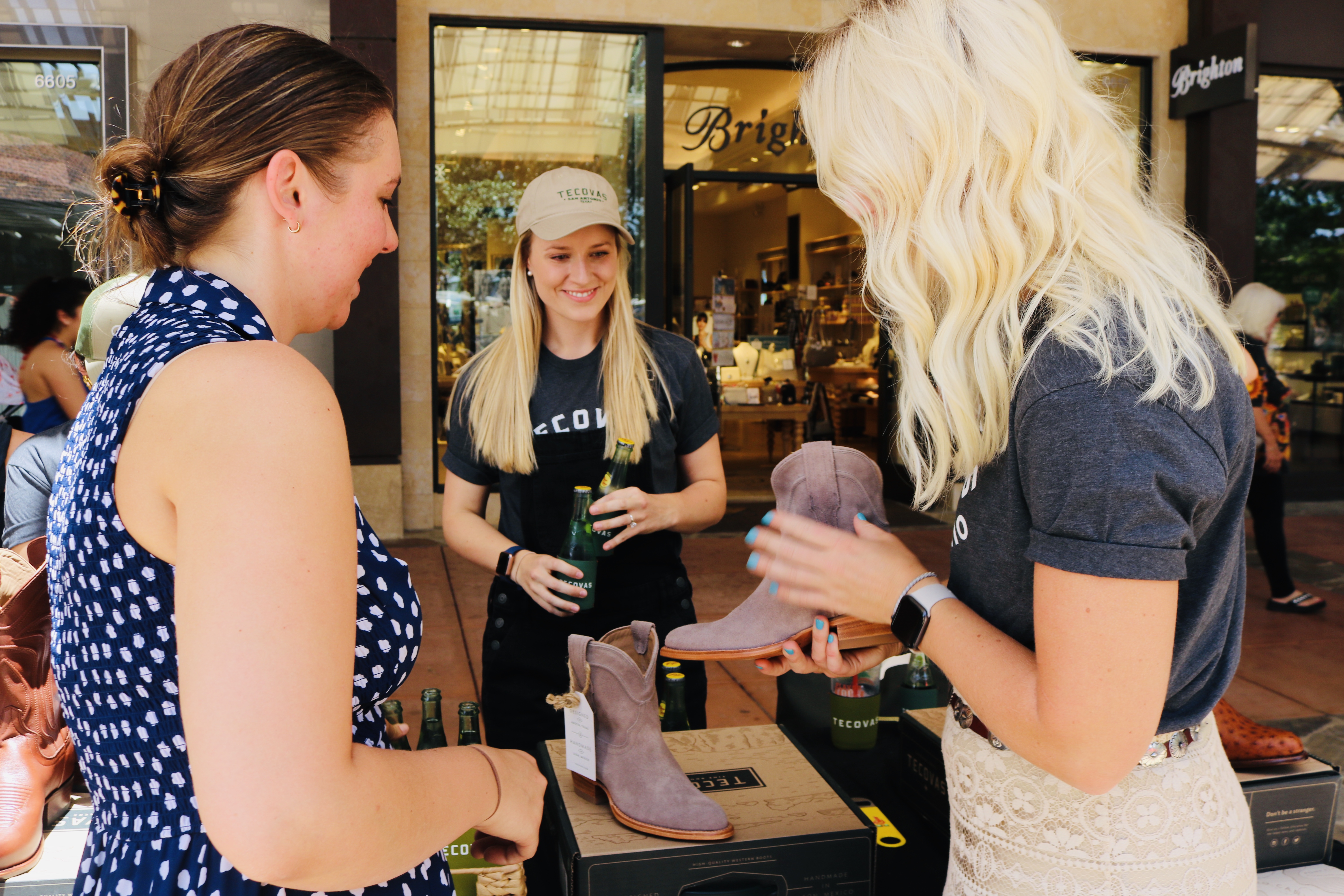 Follow the instagram The shops at la Cantera and visit their site  to see all the upcoming  events that will make your shopping day even more fun.
– Sigue el insta de The shops at la Cantera y checa su página en la sección de eventos para que marques tu calendario y hagas tu día de compras mas divertido.
Es un gusto que  visites en el Blog, cualquier pregunta o comentario mándalo a  rose@cafeconellas.us
Cariños como siempre,
Rose Ferreira
Dress|Anthropology
Bag |Anthropology
Sandals |Prada