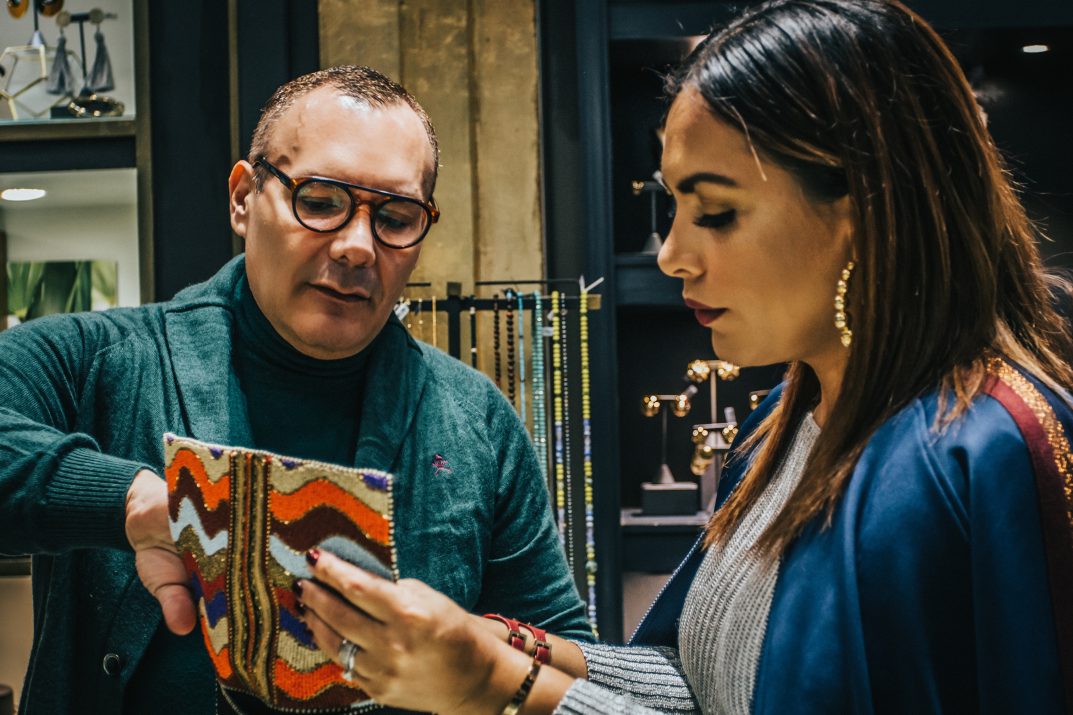 A few days ago we had the pleasure of talking with the Mexican jeweler designer, Daniel Espinosa who was visiting the city to present his new collection. This would be the second time we talked about his creations, see the previous one here.
Hace algunos días tuvimos el gusto de platicar con el  joyero Mexicano Daniel Espinosa quien visitaba  la ciudad para presentar su nueva colección. Esta sería  la segunda ocasión en la que conversamos  con él, aquí pueden ver el primer vídeo.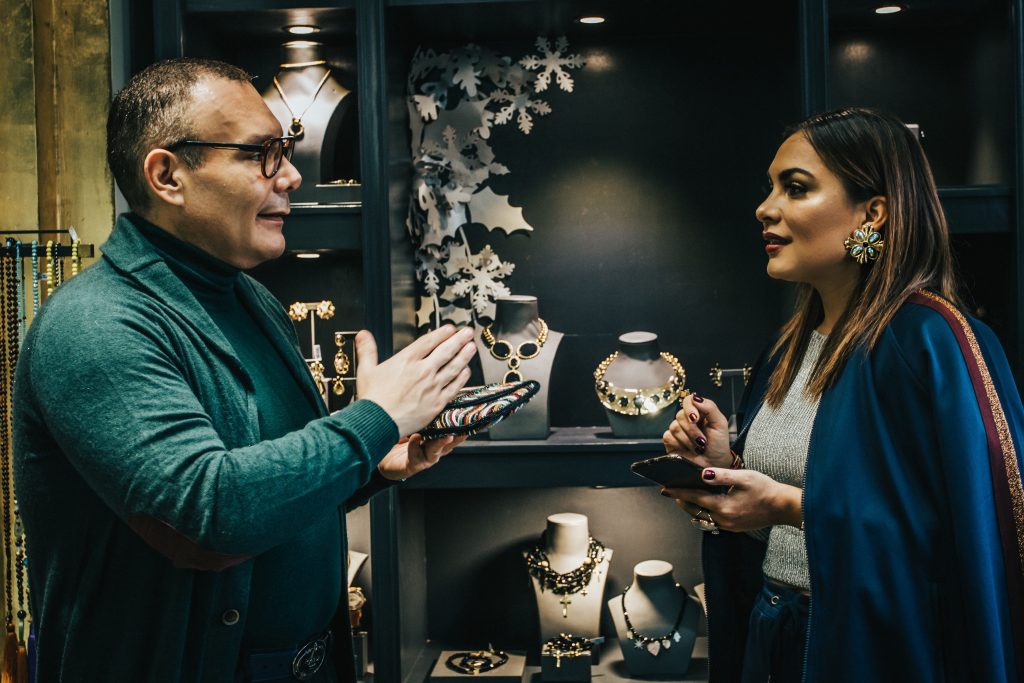 His boutique, located in The Shops at La Cantera, was the meeting point; DE showed up to the appointment looking impeccable in a green sage cardigan combined  to perfection with his loafers. After the greeting and some causal conversation we went deeper into the subject. His collection covers more than one style from evening bags, maxi earrings in solid metals with pearls and crystals, beautifully woven cuffs and one particular pieces that stole my heart.
Su boutique ubicada en The Shops at la Cantera, fué el punto de encuentro; D.E. llegó a la cita luciendo impecable en  un cardigan de color verde sage combinando perfecto  con sus loafers. Después del saludo y conversación causal nos fuimos adentrando al tema, su colección  abarca más  de un estilo vimos bolsos de noche, maxi aretes en metales sólidos  y adornados con perlas y cristales  también mostró maxi brazaletes tipo cuffs, donde se aprecia el  talento y detalle de la orfebrería.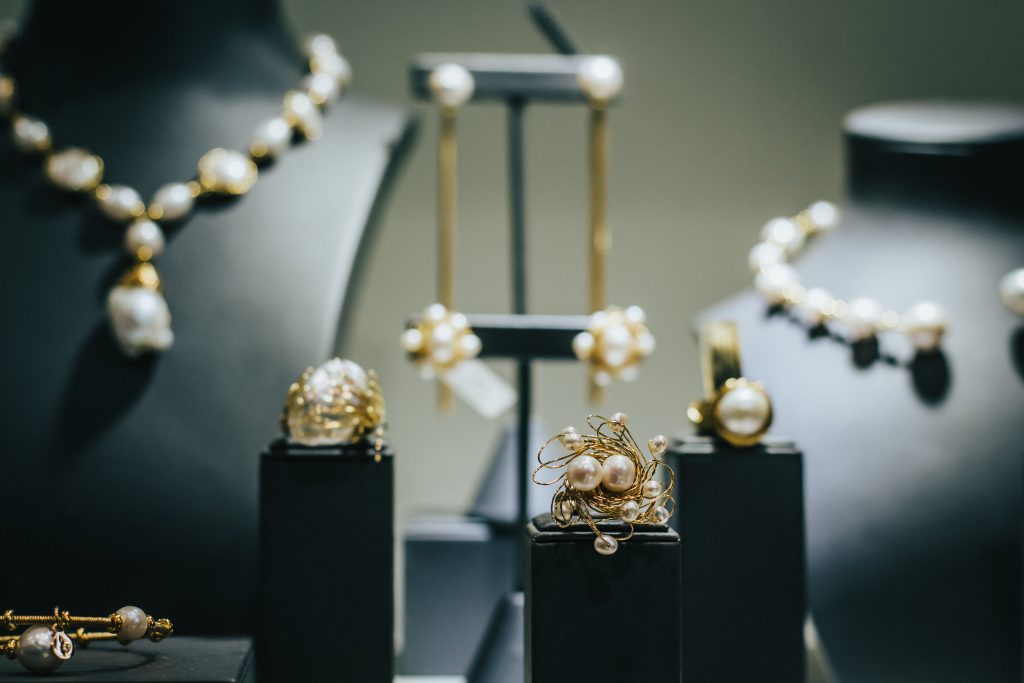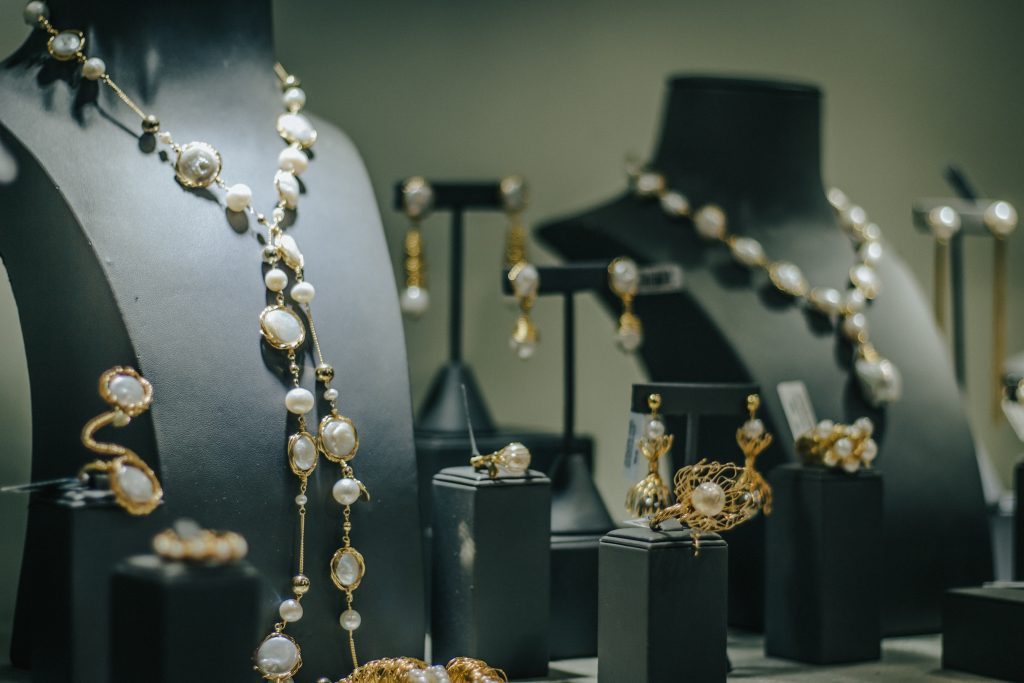 One of the collection that most captivated  me has oversized pearls worked with a very particular setting in gold sheets giving a contemporary touch to this classic element.
Uno de los diseños que más cautivaron es el de perlas japonesas,  trabajados con un ensamble y engarce muy particular en láminas de oro que le dan un toque contemporáneo a este elemento clásico.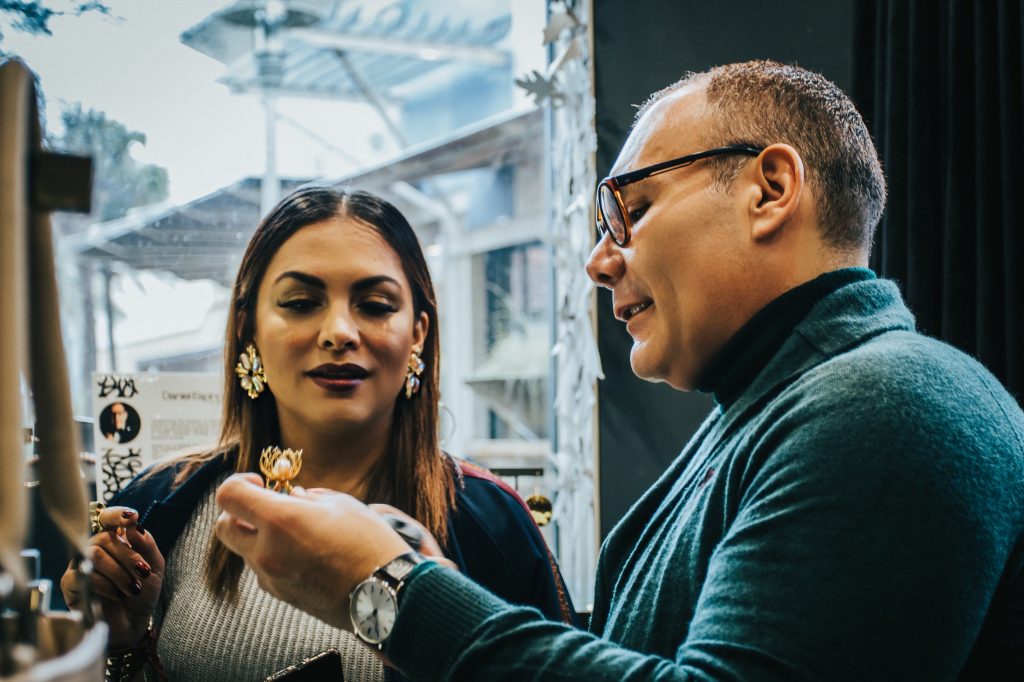 The statement earrings are fabulous! we find both, clip ons in multicolored crystals and other pieces  in solid metals with geometric designs. Fun fact: this collection (see photo below) is called "las Niñas Bien" the name reminds me to the best seller book by Gualdalupe Loeza a must read!. D.E. give us the tip of wearing one the longer statement earring in one ear and one small earring on the other ear; he debuted this look in Paris and was a total success.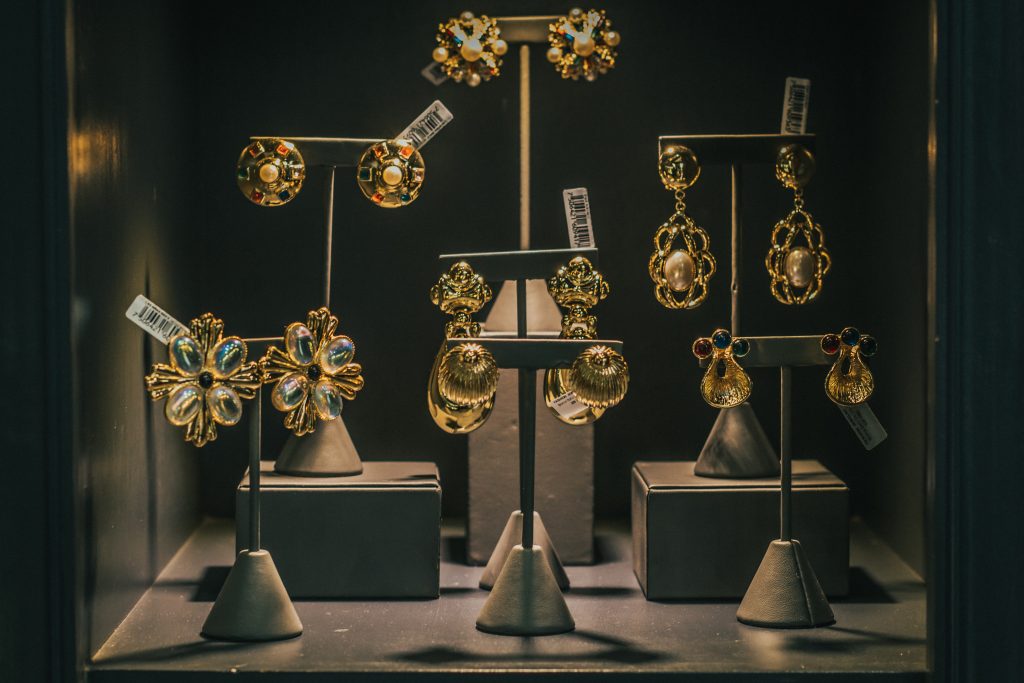 "En la sección de maxi aretes, encontramos tanto de botón con detalles en cristales multicolor, que por cieto esta colección se llama "Las Niñas Bien" y me hizo recordar uno de mis libros favoritos de Guadalupe Loeza, creo que le van perfecto!. Otro estilo de maxi aretes  vienen en largos,  diseñados en metales sólidos con algunos motivos geométricos,  estos  D.E.  nos comenta que  se pueden portar combinado uno grande en una lado  y uno pequeño en el otro, esta propuesta la debutó en parís y fue un éxito total."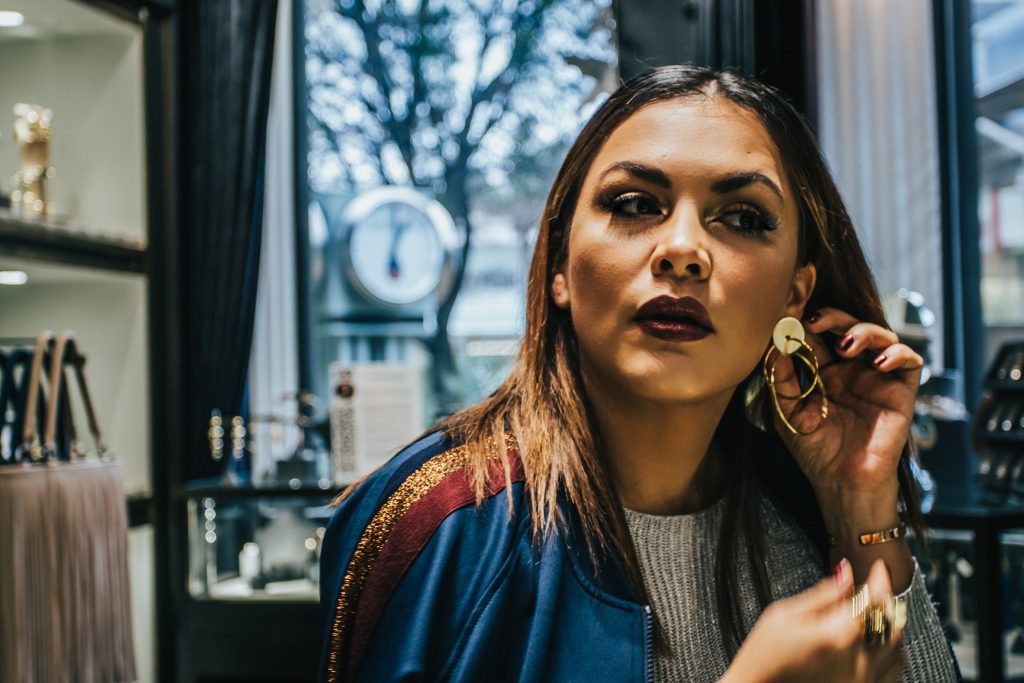 Los cuffs son el accesorios que va acaparar miradas en el 2019,  el trenzado de los metales estilo petatillo será una de las características de esta colección.
"The cuffs are the it accessories for 2019, the braiding style is  one of the characteristics in this collection"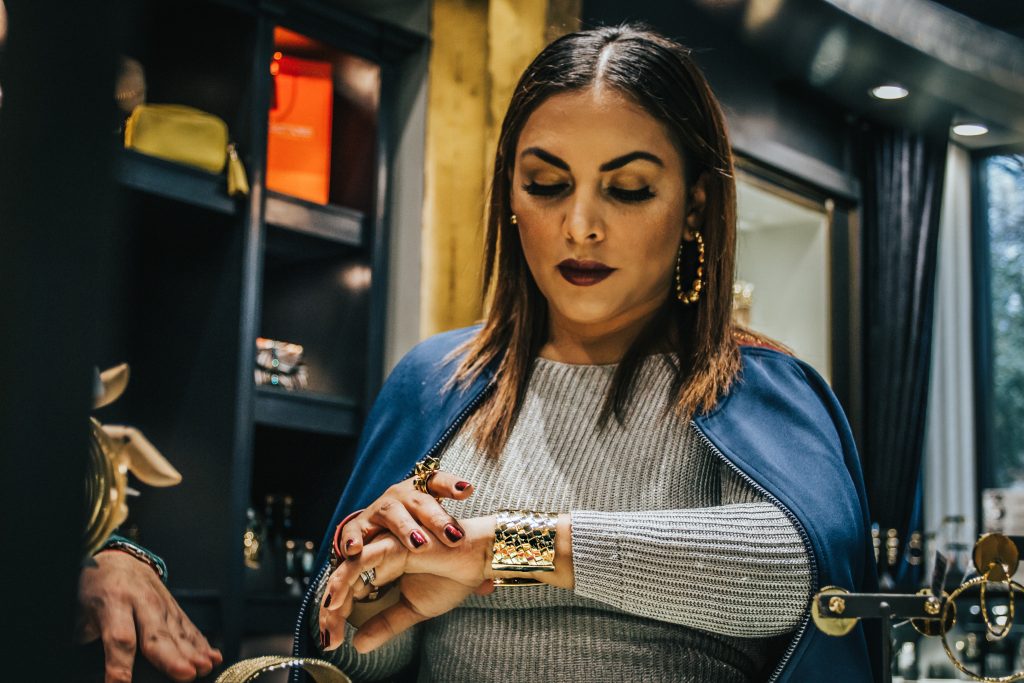 In case you don't know, D.E. gets his inspiration from his travels, such is the case of the the clutch collection. The idea was born after seeing Turkish textiles with floral designs; 24 months later, we can appreciate that art in a purse form; he designed 17 different styles using shakiras, Austrian crystals and silks to recreate the textiles that inspired the collection. 
D.E. nos cuenta que se inspira en viajes, tal es el caso de las carteras de mano  cuyo detalle le remonta a lo textiles turcos o marroquíes de diseños florales; 24 meses más  tarde podemos ver como plasma esa idea en una cartera. En esta colección debutan 17 estilos diferentes  on  materiales como  Shakiras y cristales austriacos diseñados con espacios óptimos para llevar con uno lo que se requiere en s ocasiones especiales.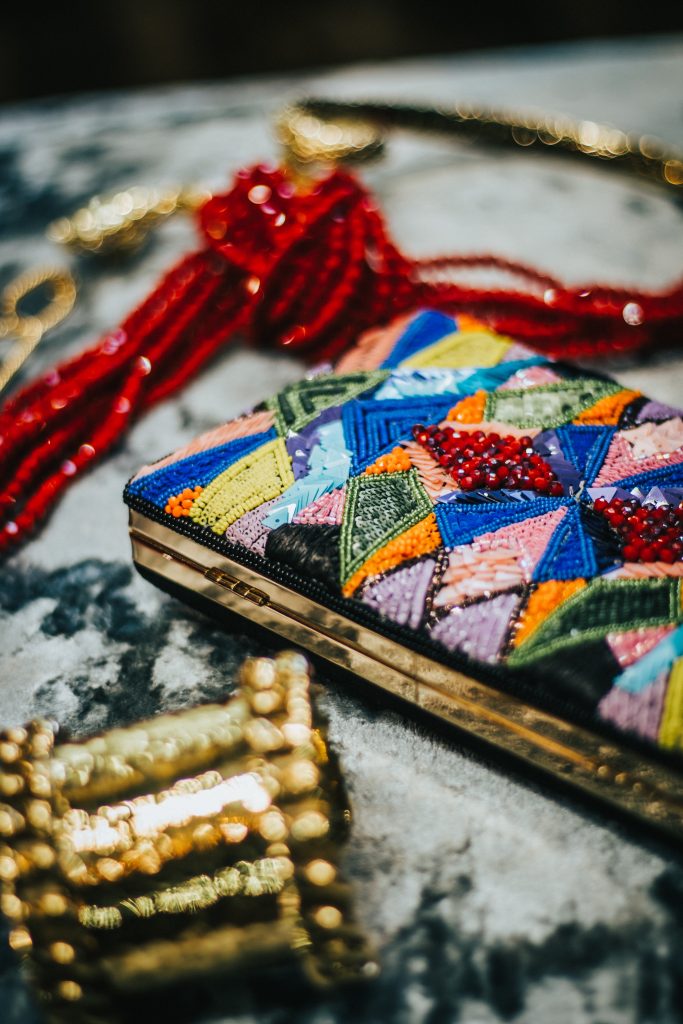 One classic collection is memorias, the peculiarity of this designs is that it's made with authentic Mexican coins of different denominations, this Iconic collection was recently presented at the Victoria in London complementing Frida Khalo's  exhibit (read the article here)
Una collection que es una clásica pero le siguen agregando nuevos diseños, es  memorias, la peculiaridad de esta colección es que está  hecha con auténticas  monedas Mexicanas de distinta denominación, este ícono en la joyería de Daniel Espinosa fue recientemente  presentada en el Victoria de Londres exhibiéndose como complemento a  la obra de Frida Khalo (lee el artículo aquí)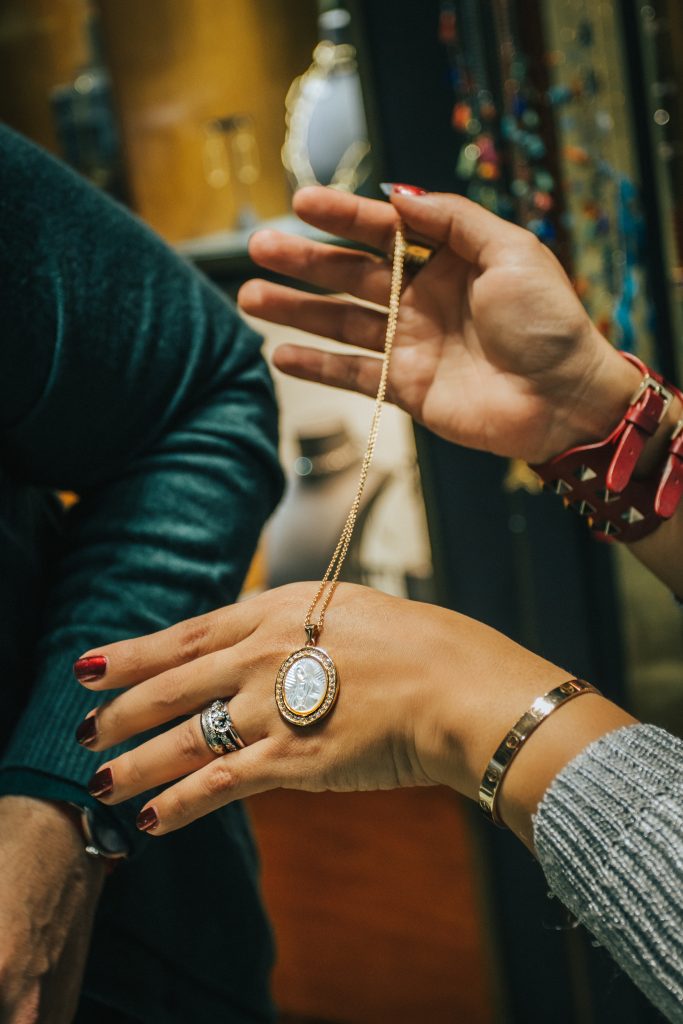 Por último  una de las piezas que tuve que traer a casa es esta medalla de la Guadalupe en madre perla con baño de oro y una espinolitas, una gema sílice diseñada y creada por especialistas suizos y alemanes para adornar las joyas de Daniel espinosa.
Last but not least,  one of the pieces that I had to bring home with me is this medallion of la Guadalupana, made with mother of pearl in gold plated silver and espinolitas (a silica gem designed and created by Swiss and German specialists to adorn the jewelry of Daniel Espinosa.)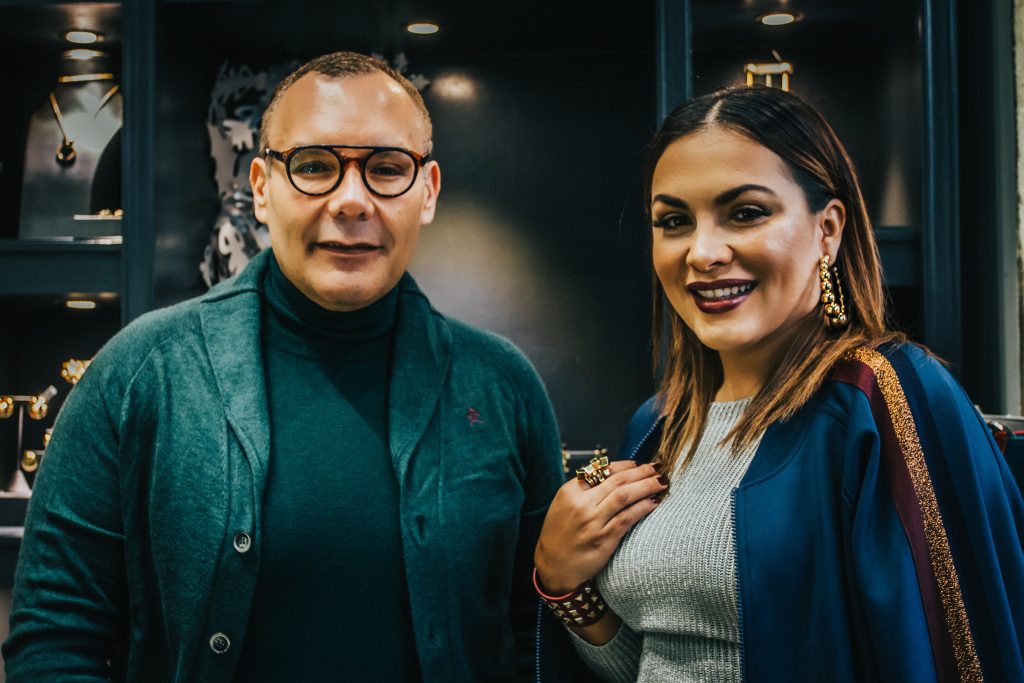 How did you like the new designs? I'm sure that you just like me, are fascinated by these beautiful pieces it's  so easy to become a fan of his work;  I didn't think it twice to start collecting his pieces here and there, the price point is unbelievable! I hope you guys enjoyed  this preview, don't  forget to add us on social, it's the best way to stay in touch,
Happy Holidays!
Qué tal te parecieron los nuevos diseños? estoy segura que tú como yo quedaste fascinada, así de fácil uno se convertirte en un dmirador más de su trabajo además que por sus precios no piensas dos veces en empezar a hacer tus colección. Espero te haya gustado este recorrido y no olvides de agregarnos en tus redes sociales para estar en contacto día con día!
Felices Fiestas!