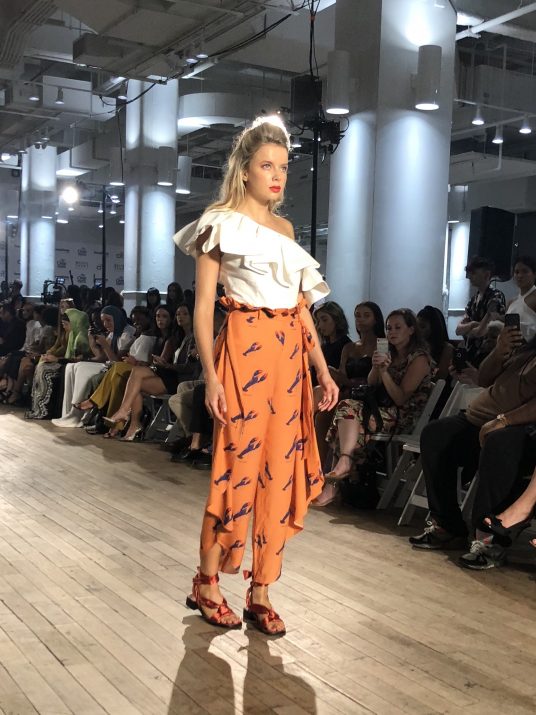 Chicos el NYFW 2018 llegó a su fin, nos tocó ver la coleccion SS19 de HATHAIRA, una diseñadora muy joven pero con una propuesta madura quien nos comenta, que ella no sigue las tendencias, las crea, tomando como su inspiración el individualismo femenino.
Tuvimos el gusto de estar en este evento y platicar con la diseñadora gracias a la invitación para el front row de @thehautebrunette y THB Marketing. 
 NYFW 2018 comes to an end, we had the opportunity to attend the SS19 collection of HATHAIRA, a young designer with big vision. As she shared with us, she does not follow trends, she creates them getting her inspiration from women's individuality.
Our Front Row the invitation came from @thehautebrunette and THB Marketing house, an agency specializing in content creation, branding and influencer marketing, big shoutout for such a fabulous job.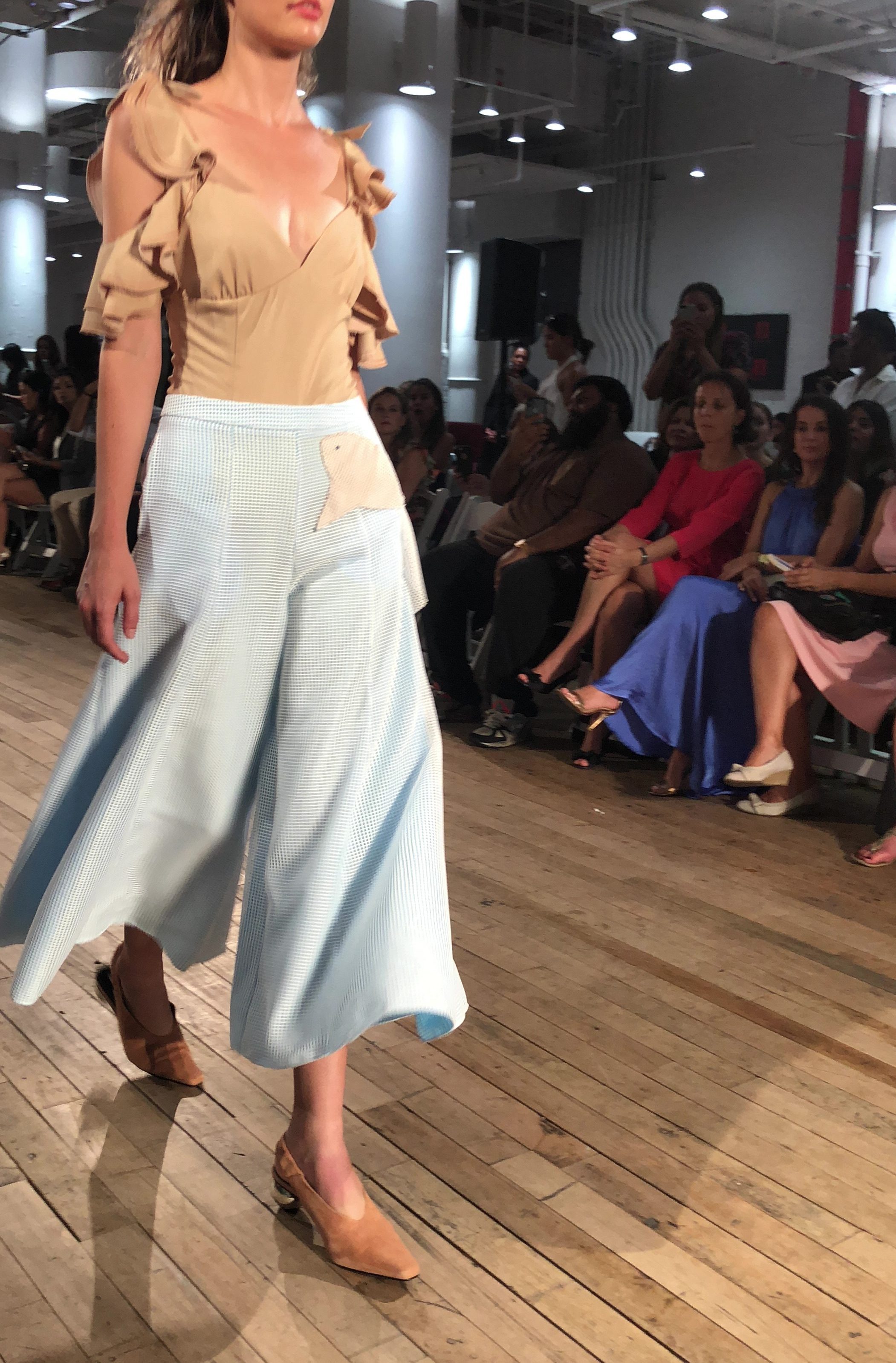 Los disenos de Hathairat(se pronuncia Hã-tie-rãt)son una combinación de entalle y vuelo, le gusta usar bloques de colores en sus diseños con detalles de olanes, moños y capas con volumen, sus finas telas  y estampados remarcan su gusto por la cultura pop con un toque futurista.
The designs of Hathairat (pronounced Hã-tie-rãt) are a combination of fit and flare, she likes to incorporate color-blocking  in her designs with details of ruffles, ribbons and layers for volume, the use luxe fabrics and prints only emphasize her fashion forward-pop culture taste.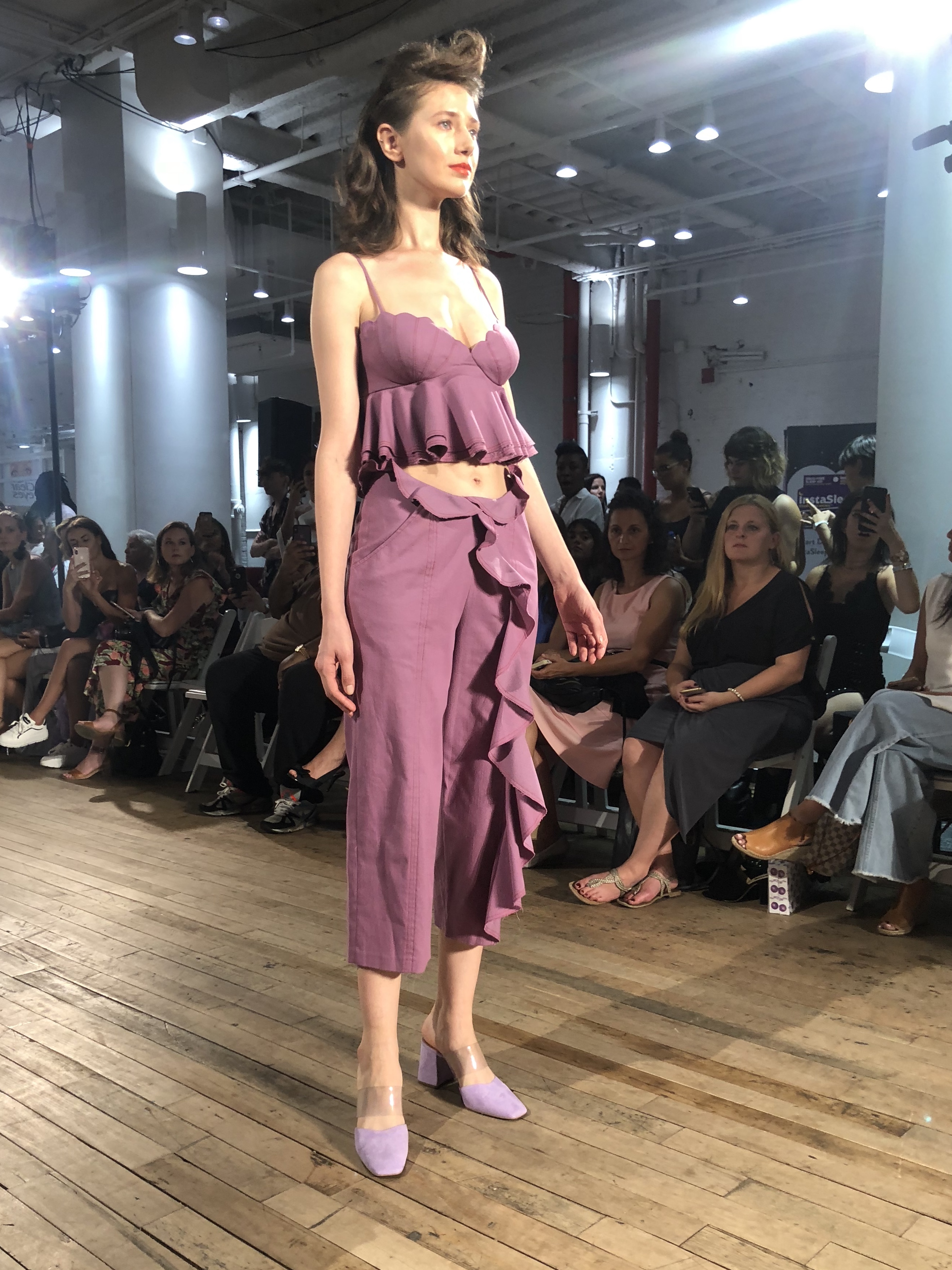 La organización del evento estuvo a cargo de la agencia Nolcha Shows  una plataforma que presenta y promociona diseñadores indepentes.  El ambiente minimalista de este loft ubicado enseguida del Chelsea Market fue el ambiente ideal para presentar  la colección.
This gathering was presented by Nolcha Shows, an award winning event held during NYFW, this platform showcases and promotes independent fashion designers. The minimalist atmosphere of this loft located next to the Chelsea Market was the ideal environment to host the presentation.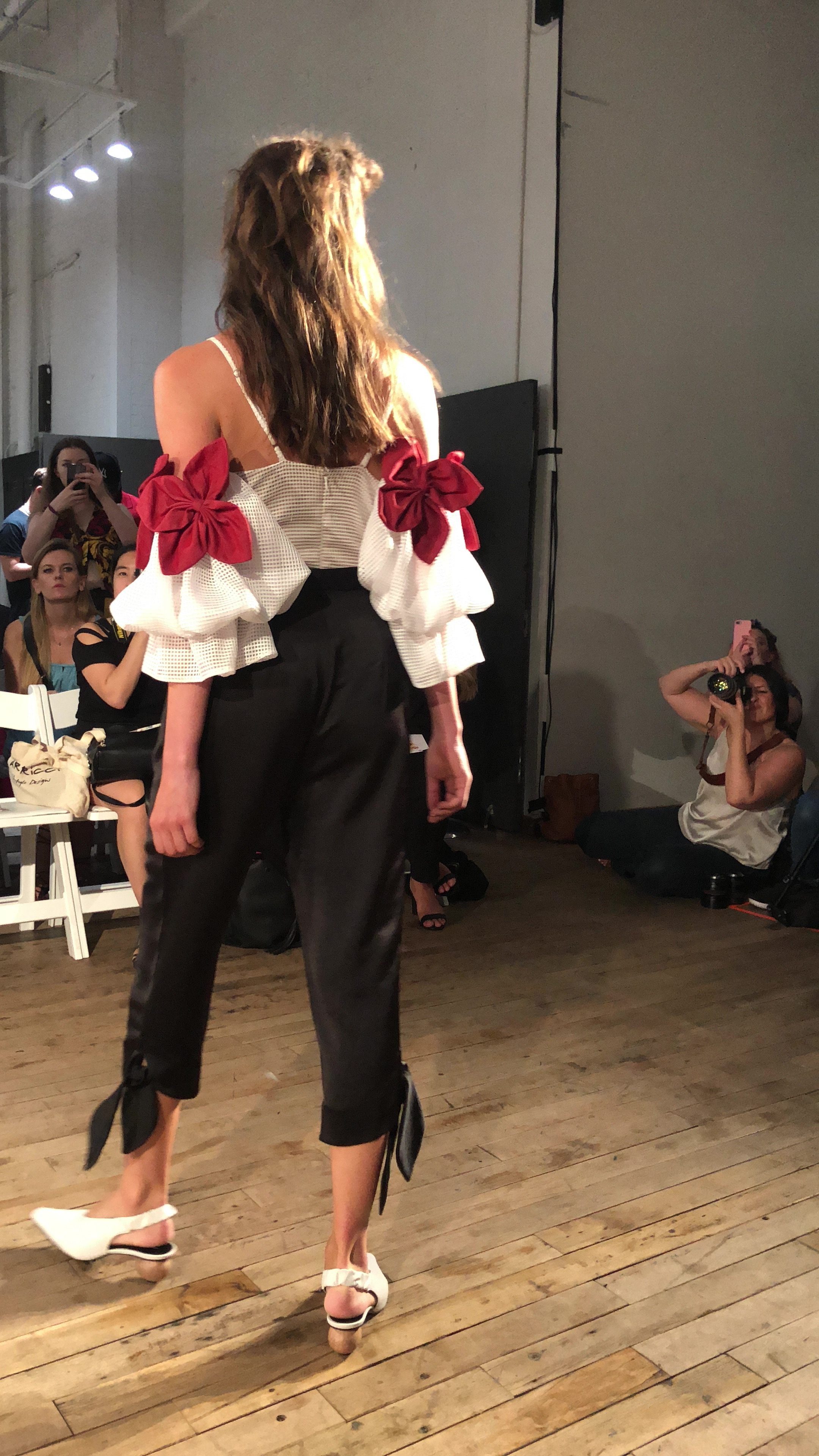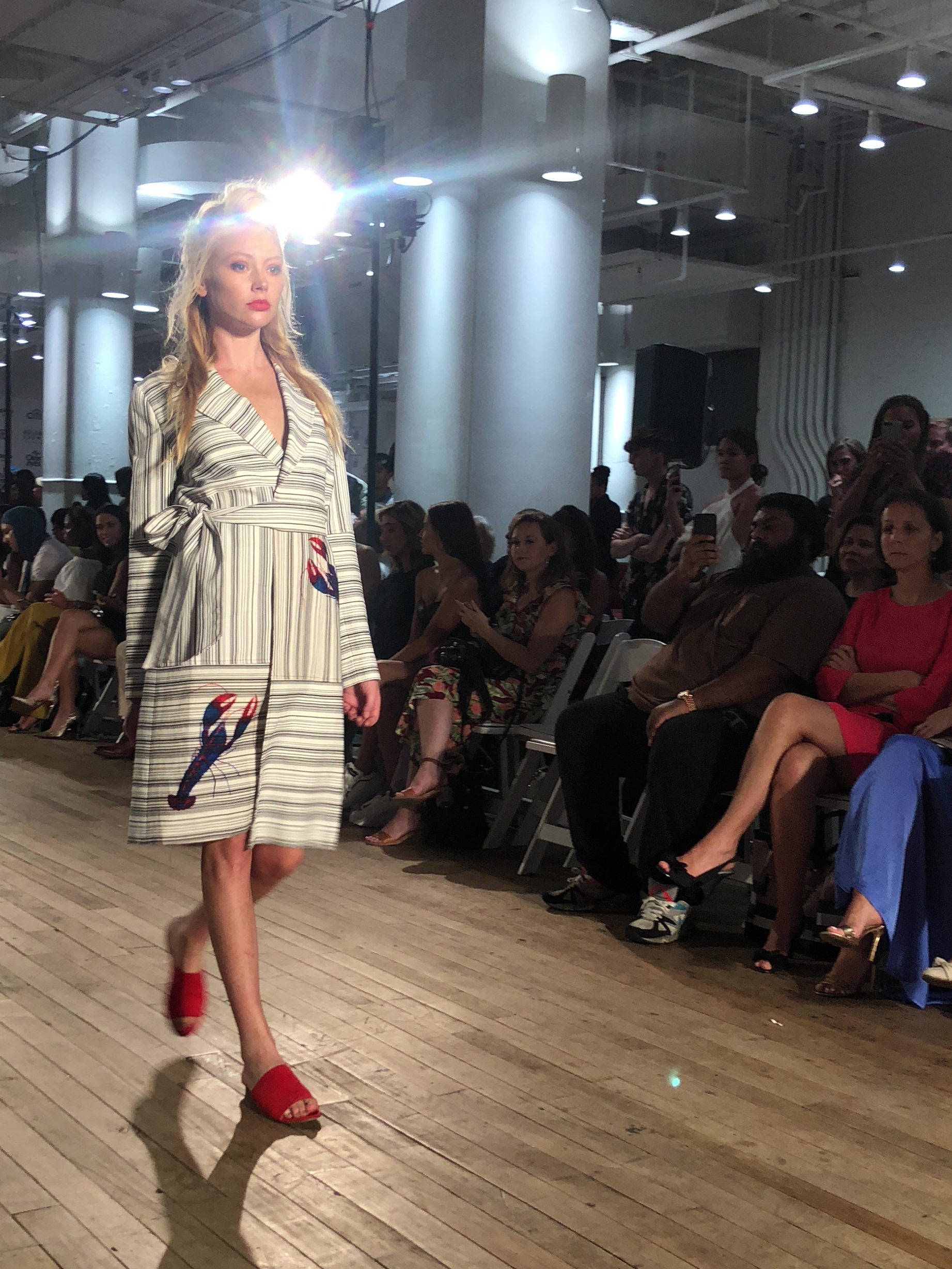 La propuesta de HATHAIRAT presenta una combinación homogénea de lineas limpias, afables y elegantes  dictadas por la cultura y sociedad de lujo que ella ha experimentado  en su día a día.
The HATHAIRAT proposal is a balanced  combination of clean, affable and elegant lines dictated by the culture and luxury society that the designer  has experienced in her own life.
Es así como la  directora creativa de la marca nos compartió estilos que pueden ser llevados casualmente o de manera ocasional reflejando es su portadora un aire relajado, destacado y chic.
Amigos gracias por visitar el blog, vean más de NYFW con @lizoStyle aquí. Les dejamos las redes sociales de la diseñadora y los organizadores  para que no los pierdan de vista!
And this is how the creative director presented her SS19 Collection, as you can see it reflects a relaxed yet refined air on the models. thank you for reading loves you can see more of @LIZOSTYLE  NYFW  here  and don't take your eyes off the accounts below !
special thanks to: