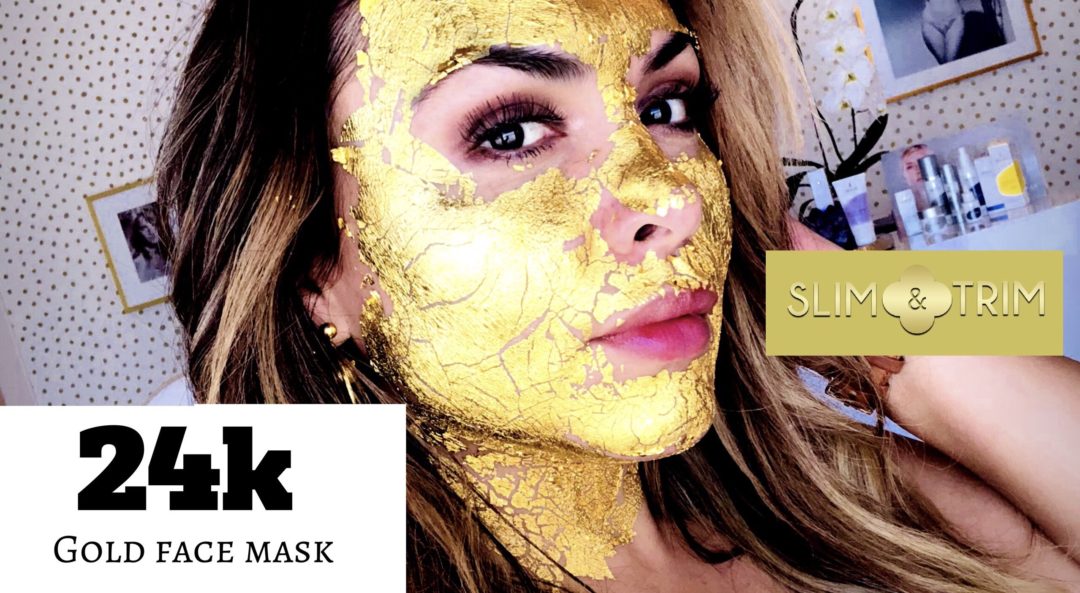 Hello, beautiful friends ! I could not wait another day to share my latest experience, a very luxurious one, a 24k face mask in pure gold leaf, I'm sure you know perfectly what I'm talking about you see celebrities Posting pics while getting pampered with this gorgeous treatment but as Gina from Slim and Trim tells us, the one that practically invented it was Cleopatra.
[See the video recap of how this masque is applied.]
Gina and Erika are the best, I knew I was in good hands since the first treatment (collagen induction therapy) but now I really wanted to see what was all the buzz about. This royal treatment will take me a little over an hour, there are a few steps to prepare the skin before applying the gold leaves .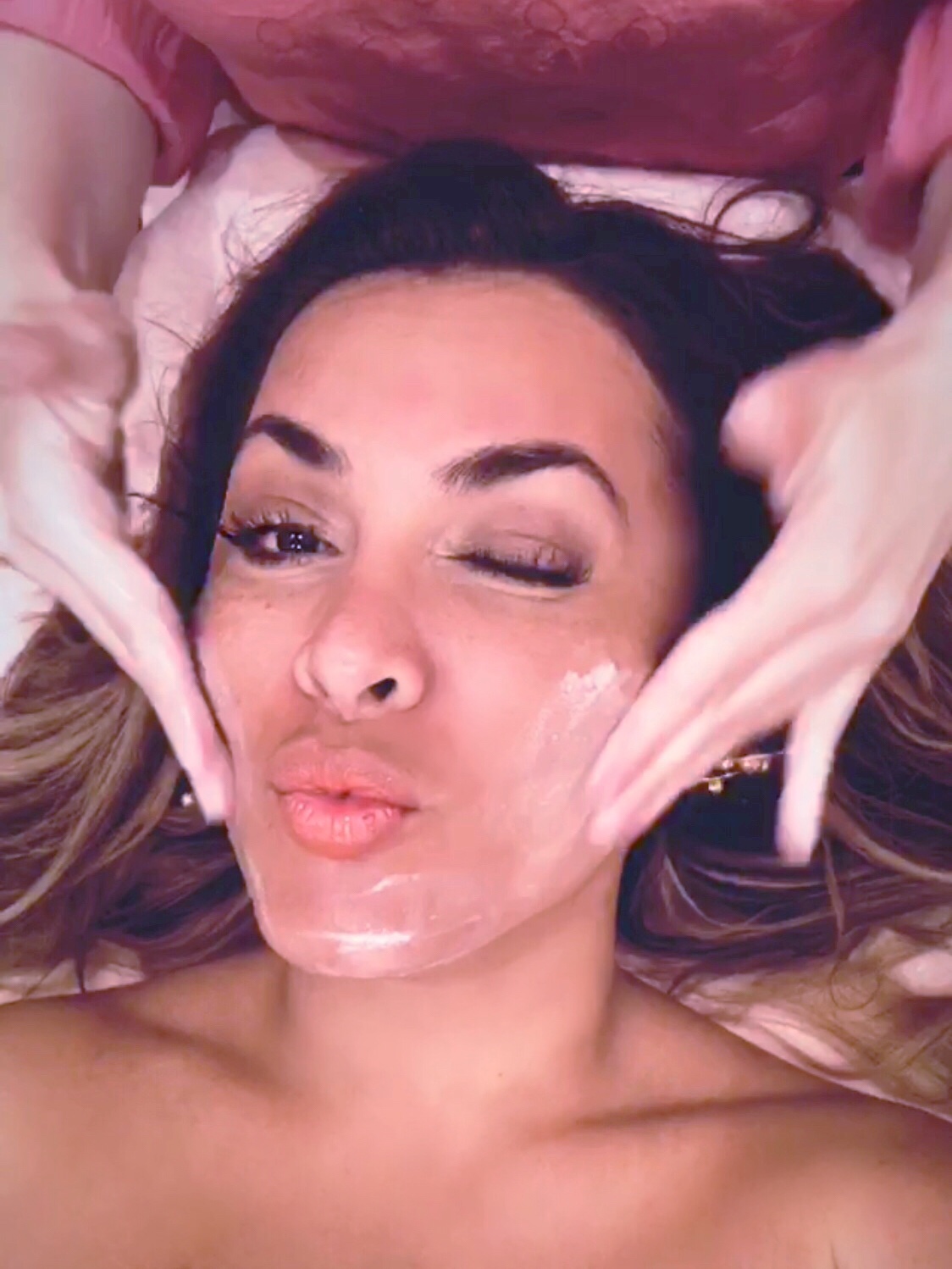 First skin is prepped with steam and a mild cleanser, this is followed by a light enzymatic peel where a lymphatic massage to drain the puffiness in the face is performed.
A secondary Antioxidant  vitamin C masque is then applied to nourish and hydrate your skin and once that is removed a customized blend of serums is applied designed to specifically target your skin's individual needs.Ultrasound is then applied to tighten skin and to help penetrate the products.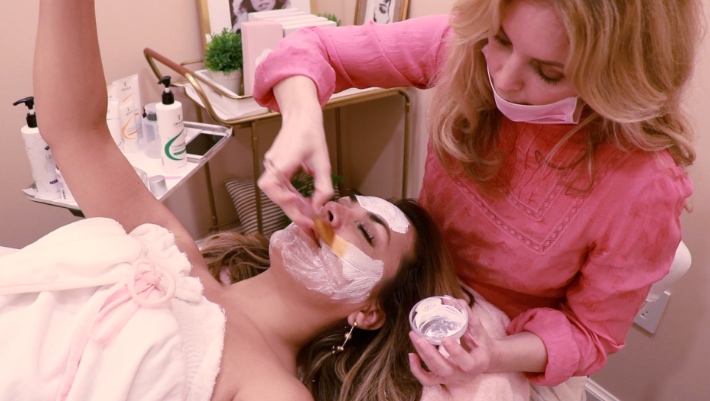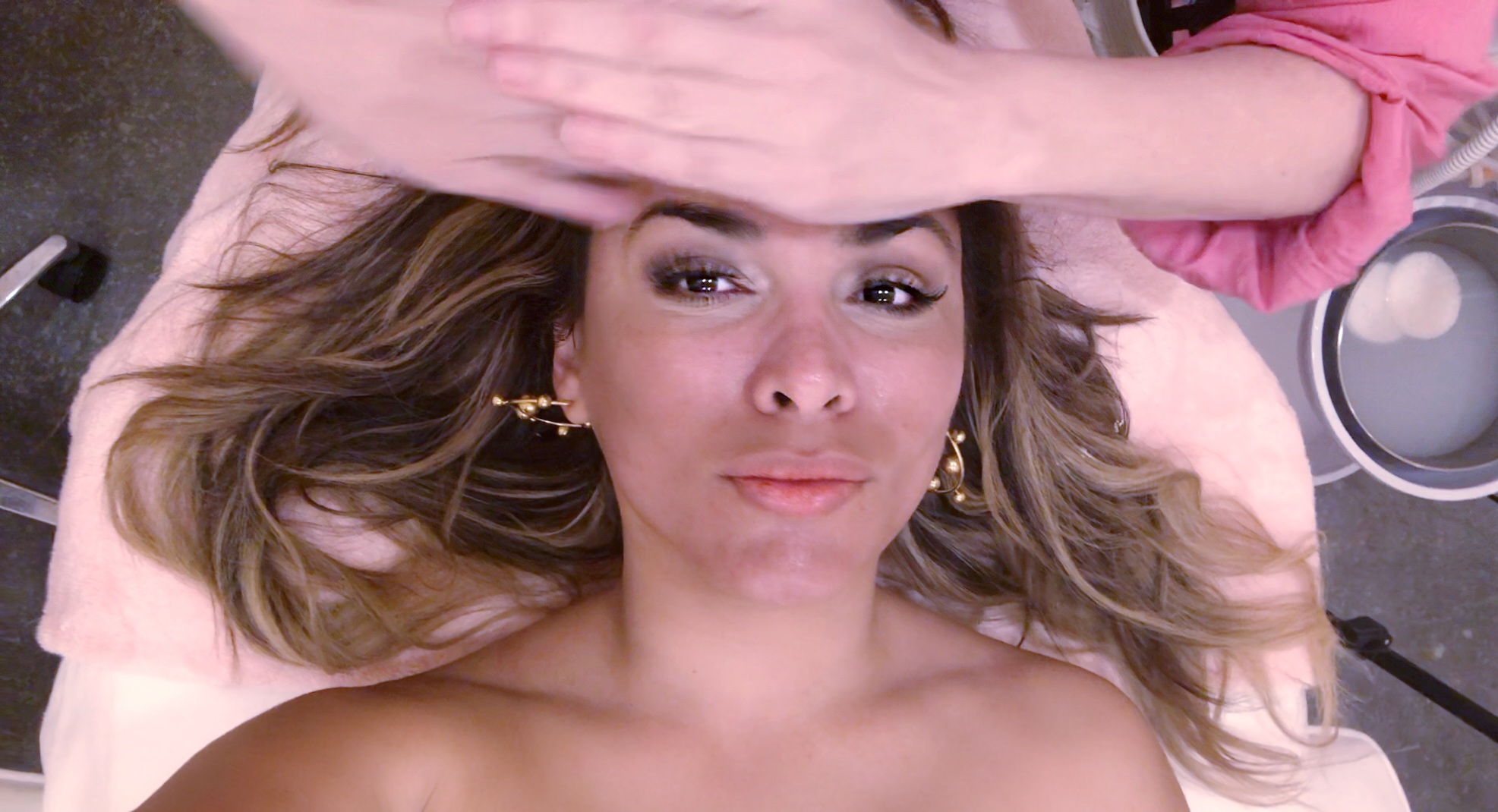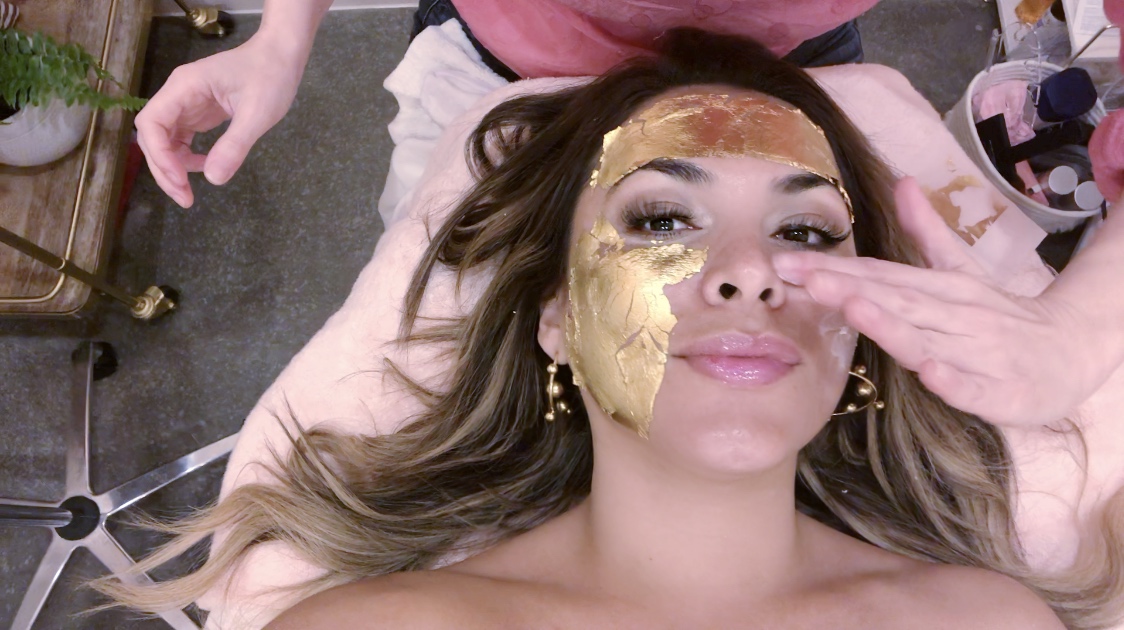 This is all sealed by the 24 k Gold  Leaf Masque..the best treatment that targets discoloration, inflammation, acne, and rejuvenation.  It is the ultimate luxury for your inner goddess.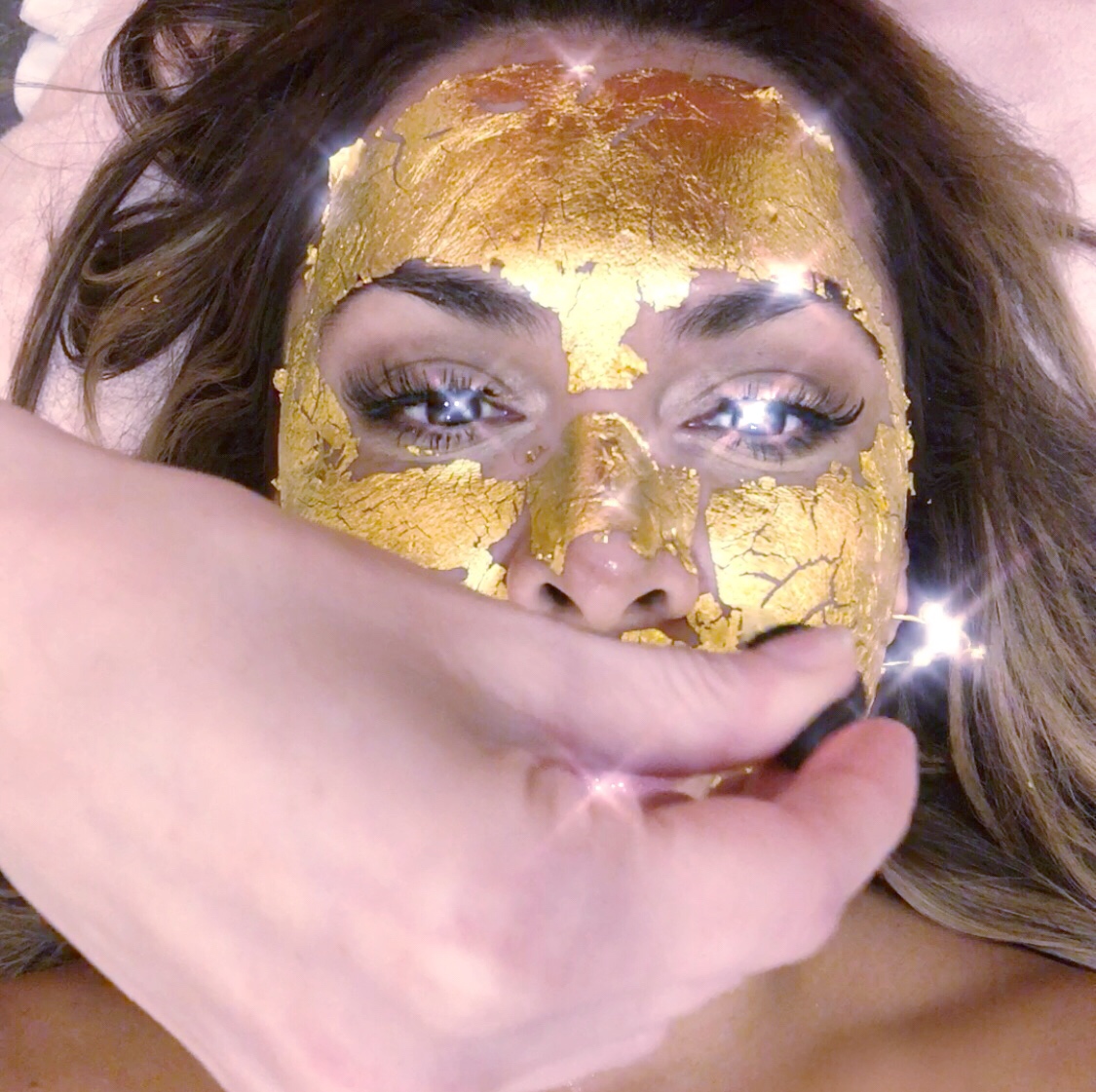 While they finish applying some oils, I have fun capturing the moment using the fun KiraKira+ app.
Know more about Slim And Trim Beauty
Slim & Trim was founded by sisters Erika and Gina to bring about the latest and most effective treatments to rejuvenate, beautify your face and to slim and detox your body so you can look and feel beautiful from the inside out.  In their McAllen location they offer high tech facials, massages, wood therapy, vitamin IV infusions, and lasers for body contouring and rejuvenation, thus combining the best fusion of wellness and science.
Erika & Gina were born in the USA, they both settled in New York for several years before relocating to Madrid and Paris. After a trip to visit their relatives in the RGV Erika and Gina realized there was a need In the local market for a fusion of their knowledge and travels and that is when they decided to stay and launch their first Slim & Trim store in the Mcallen area.  They not only wanted to bring the best beauty and wellness treatments, but also their carefully curated skincare, beauty, and wellness lines.  They are in the process of bringing chic lounge and cruise wear, jewels, and crystals, while expanding to a larger location where they will also offer a Coffee and Juice bar in order to enhance the whole retail experience for their clients.