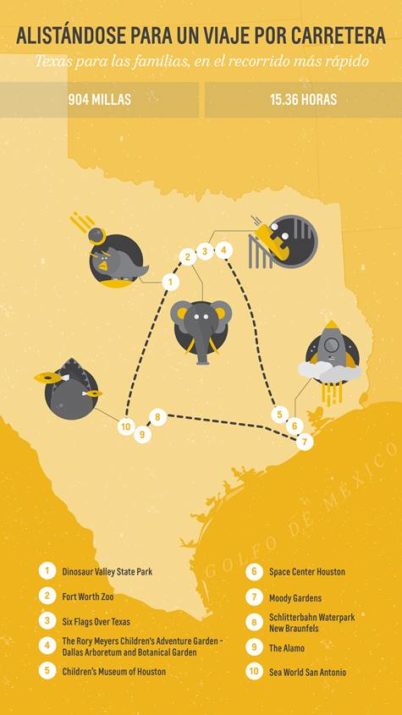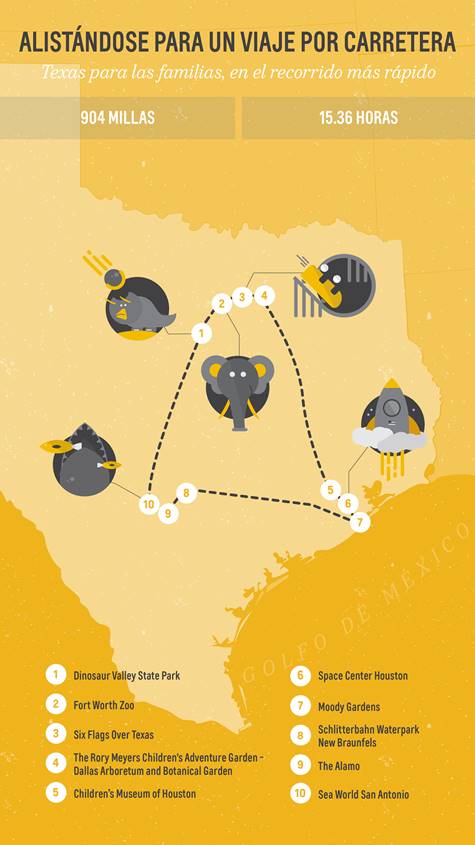 para español, desplazarse hacia abajo.
(From Chevrolet new) 
Chevrolet Teams Up With Data Scientist To Create
Epic Family Road Trip 
Algorithm calculates optimal 48-state route to visit family-favorite attractions
DETROIT — Chevrolet enlisted the expertise of prominent data scientist Randy Olson to help families make the most of their spring road trip plans. Olson created a map using a custom algorithm to plan an efficient route through all 48 contiguous states, with stops at 48 of some of the best-known and most beloved family vacation spots across the United States.
According to a recent national survey commissioned by Chevrolet, spending time with family and exploring new and interesting locations were U.S. parents' top two favorite aspects of family road trips.
From national landmarks to thrilling theme parks and everything in between, this data-driven map provides an efficient route between destinations with the least amount of backtracking and stress — an important consideration for traveling families.
"This map is designed so road trippers can start anywhere and drive as much or as little as they like," said Olson. "Across the U.S., people can create their perfect route, whether staying close to home or embarking on a once-in-a-lifetime 48-state journey."
To traverse the entire 48-state route, travelers would spend more than 214.56 hours (approximately 9 days) on the road and log 13,389 miles on the odometer — not including time or mileage for overnight breaks and detours.
"Road trips are about creating shared memories and quality time with family and friends," said Steve Majoros, director of marketing, Chevrolet Cars and Crossovers. "And when on the road, travelers can trust Chevrolet vehicles to help get them where they're going reliably. Chevy is now the only brand to earn J.D. Power Dependability Awards for cars, trucks and SUVs three years in a row2."
Chevrolet earned J.D. Power Dependability Awards for Most Dependable Compact SUV, Midsize SUV, Large Light Duty Pickup and Midsize Car.
The national survey commissioned by Chevrolet also found that parents typically bring an average of 6.6 mobile devices in the vehicle on family road trips. Technology offered in vehicles such as the all-new Chevrolet Traverse, Equinox and Trax can help keep travelers entertained and connected with available 4G LTE Wi-Fi2, built-in navigation and Apple CarPlay3 and Android Auto4 compatibility.
Other available Chevrolet technology and safety features that can help enhance a family road trip include:
Surround Vision5
Lane Change Alert with Side Blind Zone Alert5
Lane Keep Assist with Lane Departure Warning5
Rear Cross Traffic Alert5
Rear Park Assist5
Rear Seat Reminder6
Chevrolet also worked with Olson to curate shorter road trips for families looking to explore different parts of the country in-depth, including the Midwest, the Northeast, the West Coast, Texas and Florida.
In the spirit of Find New Roads, Chevrolet wishes everyone a safe and happy road trip season.
1Requires a compatible mobile device, active OnStar service and data plan. 4G LTE service available in select markets. Visit onstar.com for coverage map, details and system limitations. Data plans provided by AT&T.
2The Chevrolet Equinox, Chevrolet Traverse, Chevrolet Silverado and Chevrolet Malibu received the lowest number of problems per 100 vehicles in their respective segments in the J.D. Power 2018 U.S. Vehicle Dependability Study, based on 36,896 total responses, measuring problems experienced during the past 12 months by original owners, surveyed October-December 2017. Your experiences may vary. Visit jdpower.com/cars.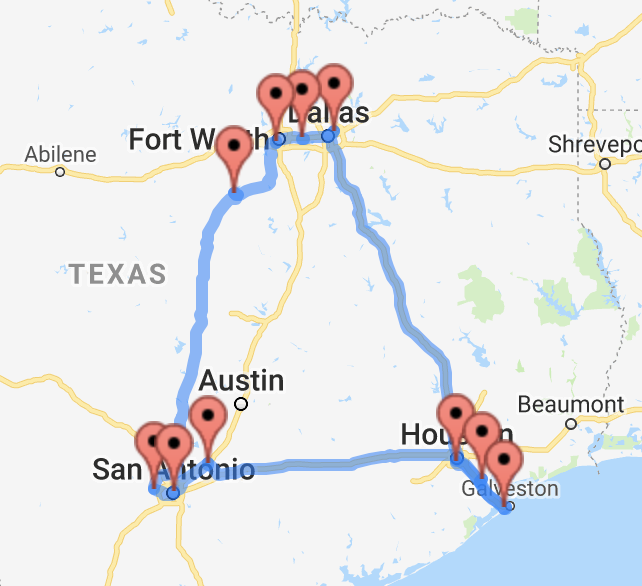 ---

Chevrolet y científico se unen para crear el mejor viaje familiar por carretera
Mediante una fórmula matemática se ha calculado la ruta óptima a través de los 48 estados del país para visitar las atracciones para familias más favoritas
DETROIT — Chevrolet ha contado con la ayuda del famoso científico Randy Olson para ayudar a las familias aprovechar al máximo sus planes de viaje por carretera. Olson creó un mapa utilizando una fórmula matemática para planear una ruta eficiente a través de los 48 estados de los estados unidos, con paradas en 48 de algunos de los destinos de vacaciones familiares más queridos y conocidos del país.
De acuerdo con una reciente encuesta nacional patrocinada por Chevrolet, los dos aspectos favoritos de los viajes familiares para los padres estadounidenses fueron el tiempo que se comparte con la familia y conocer  lugares nuevos e interesantes.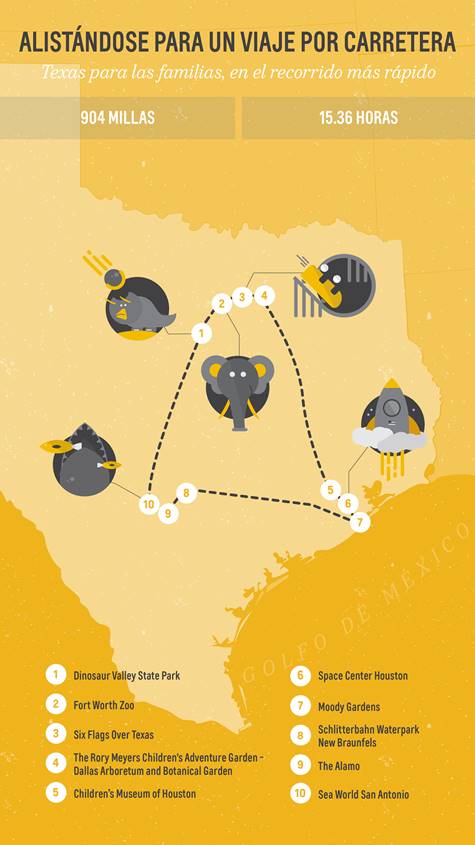 Incluyendo puntos de referencia nacionales a emocionantes parques de atracciones y todo lo demás, este mapa basado en datos proporciona una ruta eficiente entre los destinos con la menor cantidad de retrasos y estrés – una consideración importante para las familias viajeras.
"Este mapa está diseñado para que los viajeros puedan comenzar en cualquier lugar y conducir tanto o tan poco como quieran", dice Olson. "Por todo el país, las personas pueden crear su ruta perfecta, ya sea que viajen cerca de sus hogares o se embarquen en un viaje único a través de los 48 estados".
Para recorrer la ruta completa a través de los 48 estados, las familias pasarían más de 214.56 horas (aproximadamente 9 días) en la carretera y registrarían 13,389 millas en el odómetro, sin contar el tiempo o el kilometraje necesarios para los paseos y los descansos nocturnos.
"Los viajes por carretera son importantes para crear recuerdos y compartir tiempo con familiares y amigos", dijo Steve Majoros, director de marketing, Chevrolet Cars and Crossovers. "Y cuando viajan por la carretera, las familias pueden confiar en los vehículos de Chevrolet para ayudarlos a llegar a donde están yendo de manera confiable. Actualmente, Chevy es la única marca que ha ganado premios de fiabilidad de J.D. Power para automóviles, camionetas y SUVs durante tres años consecutivos2".
Los premios de fiabilidad de J.D. Power incluyen la SUV compacta más confiable, la SUV de tamaño mediano, la pickup grande y el vehículo liviano de tamaño mediano.
La encuesta nacional encargada por Chevrolet también reveló que los padres típicamente traen un promedio de 6.6 dispositivos móviles en el vehículo durante los viajes familiares. La tecnología ofrecida en vehículos como la nueva Chevrolet Traverse, Equinox y Trax puede ayudar a mantener a los viajeros entretenidos y conectados con Wi-Fi de 4G LTE2, navegación incorporada y compatibilidad con Apple CarPlay3 y Android Auto4.
Otras características de tecnología y seguridad de Chevrolet disponibles que pueden mejorar un viaje familiar por carretera incluyen:
Surround Vision5
Lane Change Alert with Side Blind Zone Alert5
Lane Keep Assist with Lane Departure Warning5
Rear Cross Traffic Alert5
Rear Park Assist5
Rear Seat Reminder6
Chevrolet también trabajó con Olson para diseñar viajes por carretera más cortos para las familias que prefieren explorar en detalle diferentes partes del país, incluyendo la región Central (Midwest), el noreste, la costa oeste, Texas y Florida.
Según el tema "Find New Roads", Chevrolet les desea a todos una feliz y segura temporada de viajes.