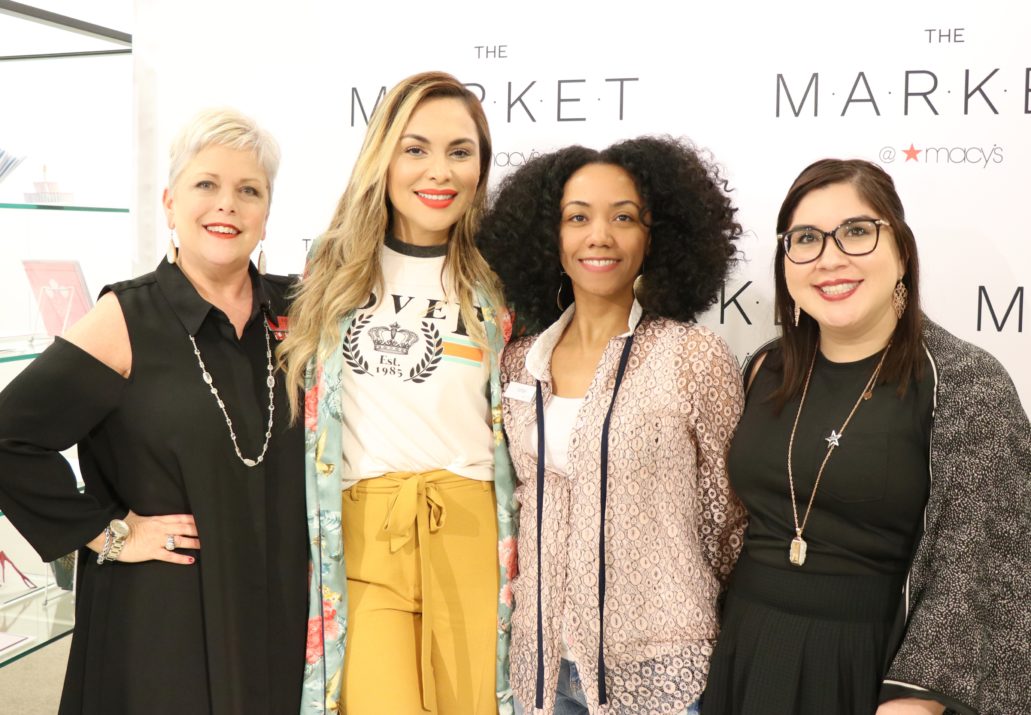 Have you heard about the Market at Macy's? It's a new concept that showcases  new and upcoming local designer's merchandise in a boutique like space. There are a total of 11 stores nationwide involved in this project and Macy's at the North Star Mall is the chosen one of Texas yaasss!In our visit to the market, we had the opportunity to meet a fashion designer from Houston, a jewelry designer from Austin and also we went through a vast collection of the LovePop greeting  cards (featured in a Shark Thank episode) all this with the guidance of the store manager Barb Quinn who was so attentive and kind to share all the details about this great initiative. See this video recap.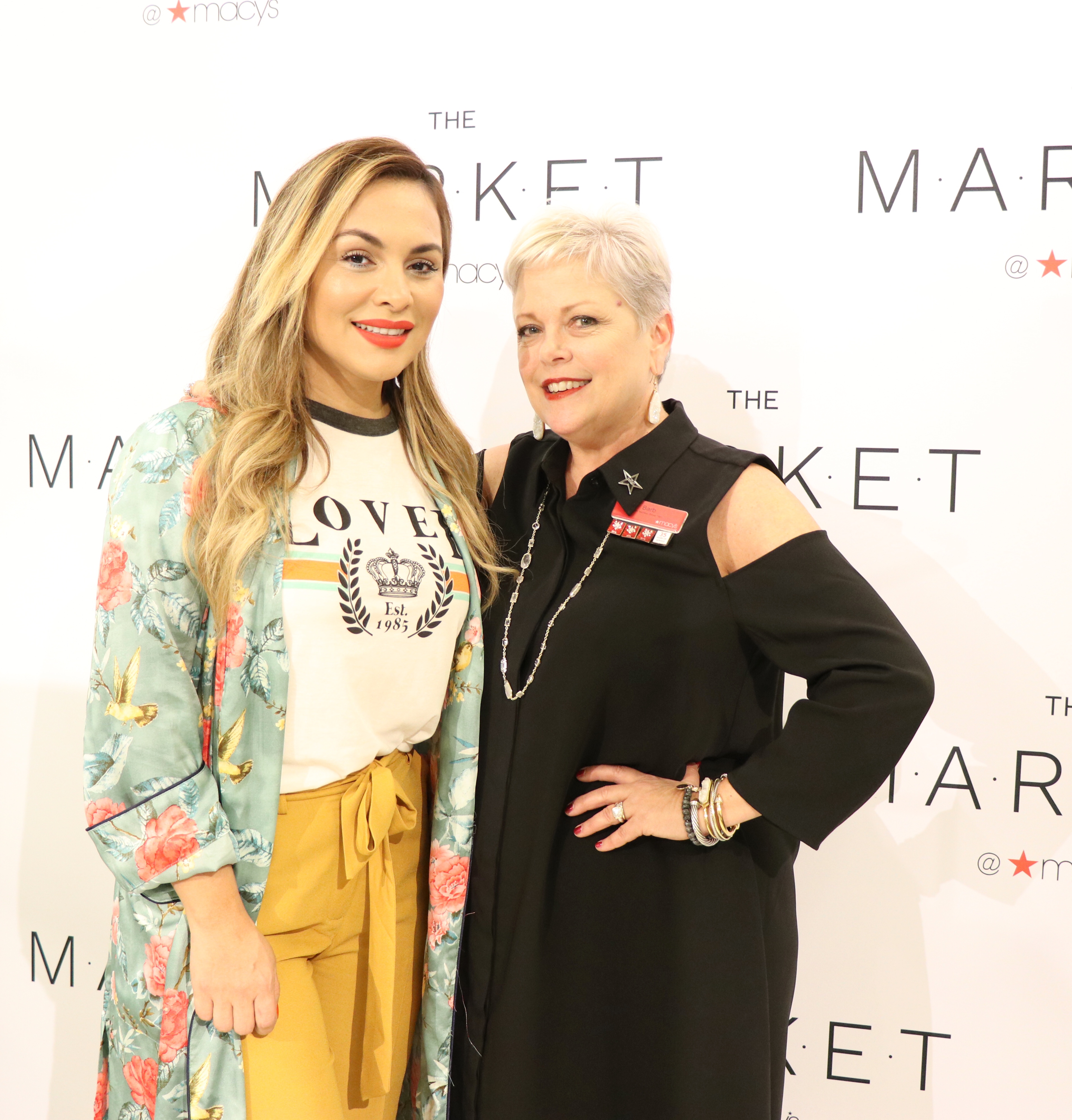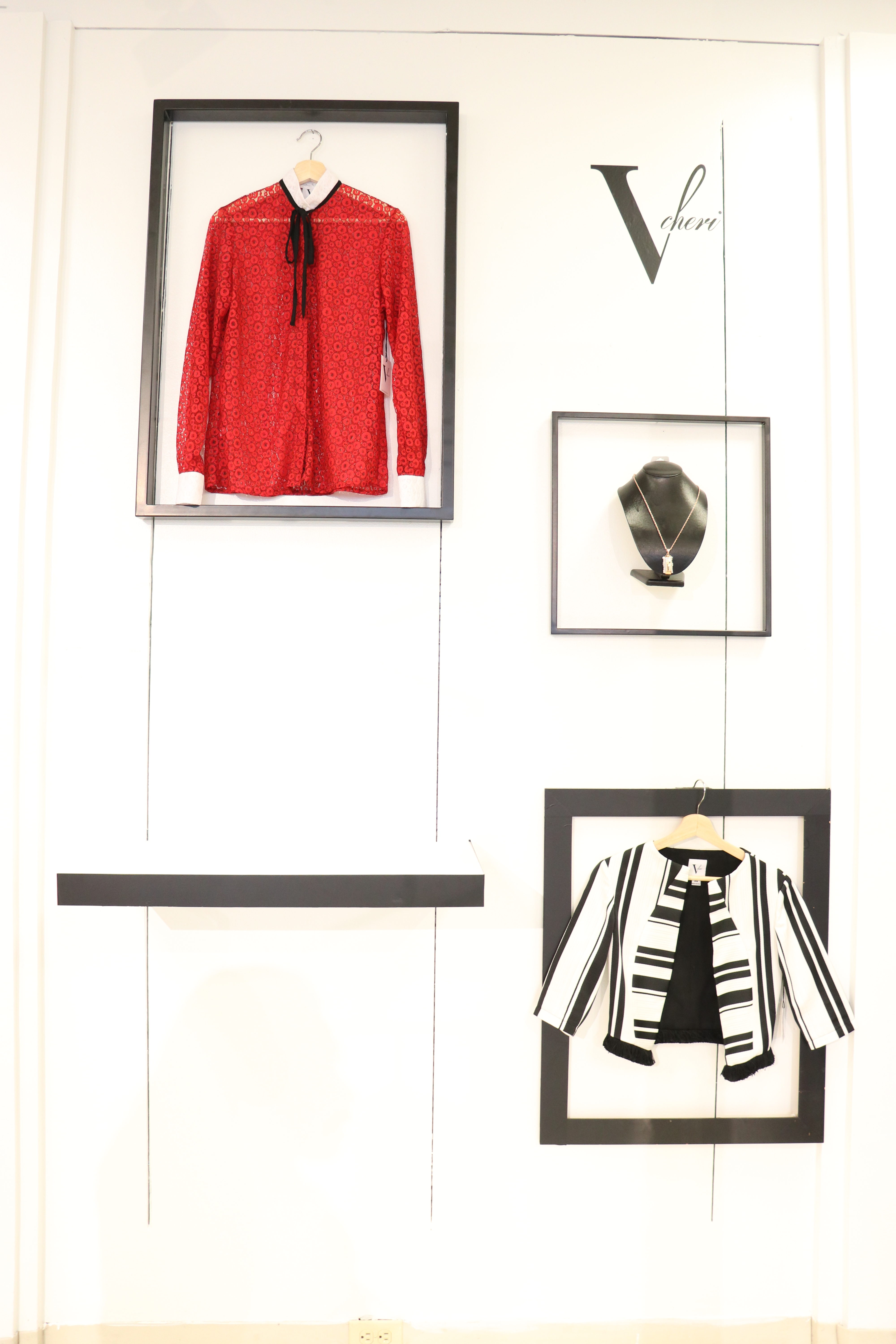 Vcheri
Our talk with Veronica Cheri was very rewarding, she is a smart full of passion young designer, her collection is timeless, I tried on several pieces and ALL of them fitted me gloriously! I'm not exaggerating, what's even better, is that Veronica told us that her designs are constructed and tailored to look this good on any silhouette, she worked with different models focusing in the balance and structure of the garments. Another detail that captured my attention is that her Ready-to-Wear collection is made in Houston, isn't this  great! double Yaaas!.
Well, It's time to see my selections!
Okay, moving on, you guys remember seeing this LOVEPOP Episode in the Shark tank, well they have a big selection at this Market, they are pretty and very entertaining, a unique and fun gift for anyone and any occasion.
this piñata just got here on time to celebrate Fiesta with us.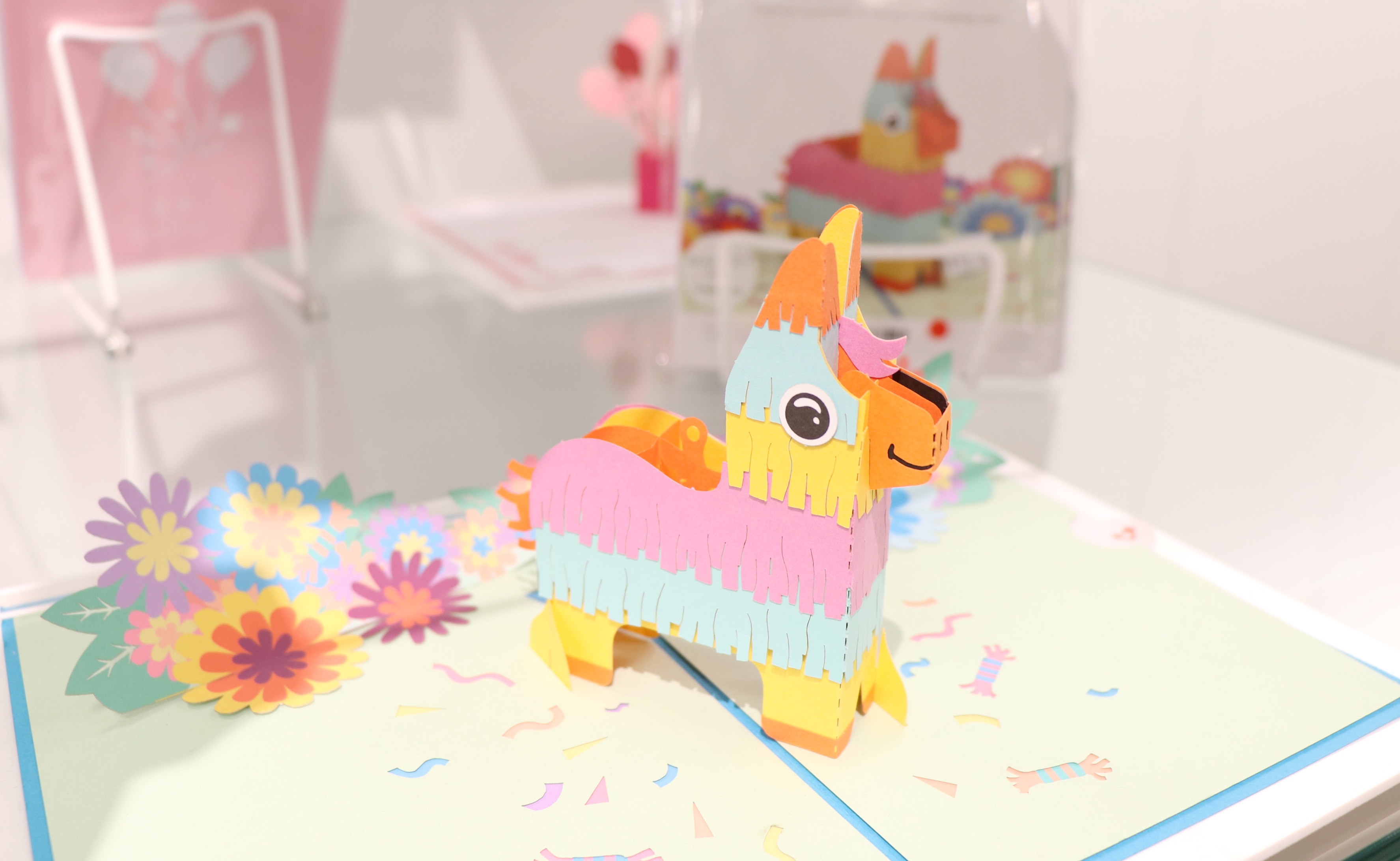 LOVEPOP cards
Another Vendor we fell in love with is Kinsley Armelle, her jewelry is bright and full of life, you have to head over to her instagram and take a look to that grid, you'll be inspired with their posts everyday.
And last but not least, and I must say, I want to dedicate a full Vblog to this section, yes the beauty bar at Macy's, best part yet, you can just pop up, no appointment needed they get you all beautify before, during or after you are done with your shopping, their focus is eyebrows and lashes (Magnetic Lashes!) and the prices are so budget friendly.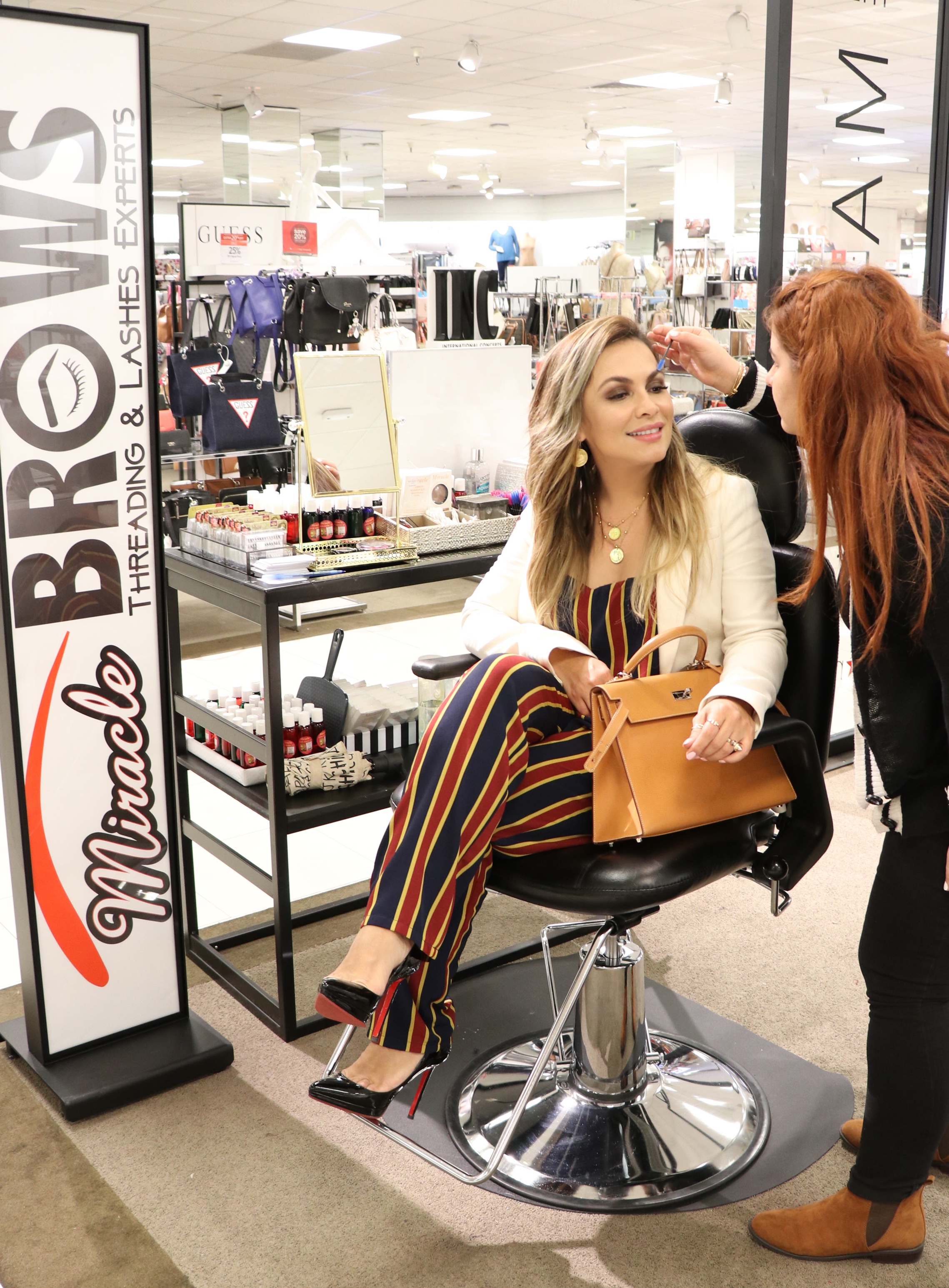 Beauty Bar At Macys
So yes my beautiful Cafeteros, this was our experience at the Market at Macy's, I'm honored and so appreciative for their warmth and gentleness and as always, I learned  something new and I'm sure now you did too. See you soon! Don't forget to be social! connect with me at @lizo24 and @cafeconellastv for the daily buzz.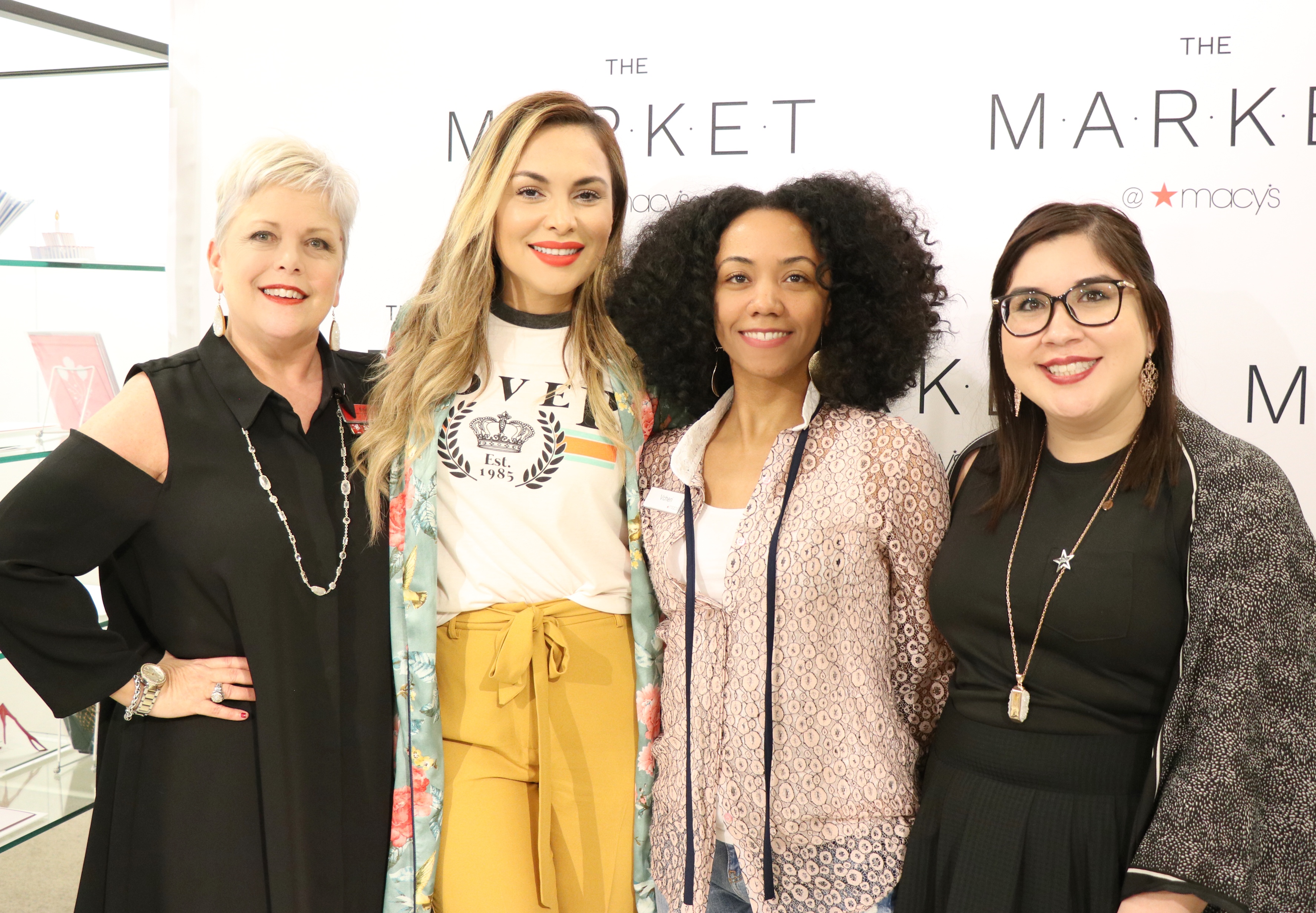 Barb Quinn Store Manager, Rose Ferreira, Victoria Cheri, Fashion Designer and Victoria Martinez, Fashion Stylist.