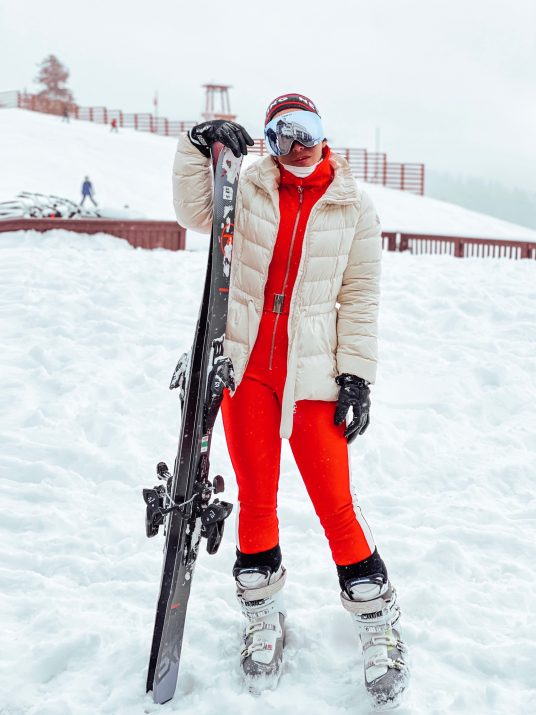 There are so many ways you can enjoy  a vacation at a ski resort, there is enough room for the active and avid skiers/snowboarders  and for the passive ones who are there to relax and contemplate the beautiful white scenery that only snowed mountains can offer.
Last year I spent NYE in Lake Tahoe which I love, and a question I got  a lot during this winter break in Vail was which destination I like better, my answer is, it depends; depending on what  you want, a romantic getaway? I will always prefer Tahoe at the Ritz, if we are traveling with the kids they enjoy more what Vail has to offer.
Vail is a much bigger village that the North Star in Tahoe, it has many more hotels and other lodging options, my favorites are: the Sebastian, Ritz and Grand Hyatt and  one time I stayed at the Arabelle which are private residences. On then other hand, the only two hotels I've stayed in Lake Taho are the Ritz  and the Resort Squaw creek, this one is perfect if you are traveling with kids, it has its own ice rink and plenty of fun areas where kids can be entertained and like the Ritz  it has ski in/out  access.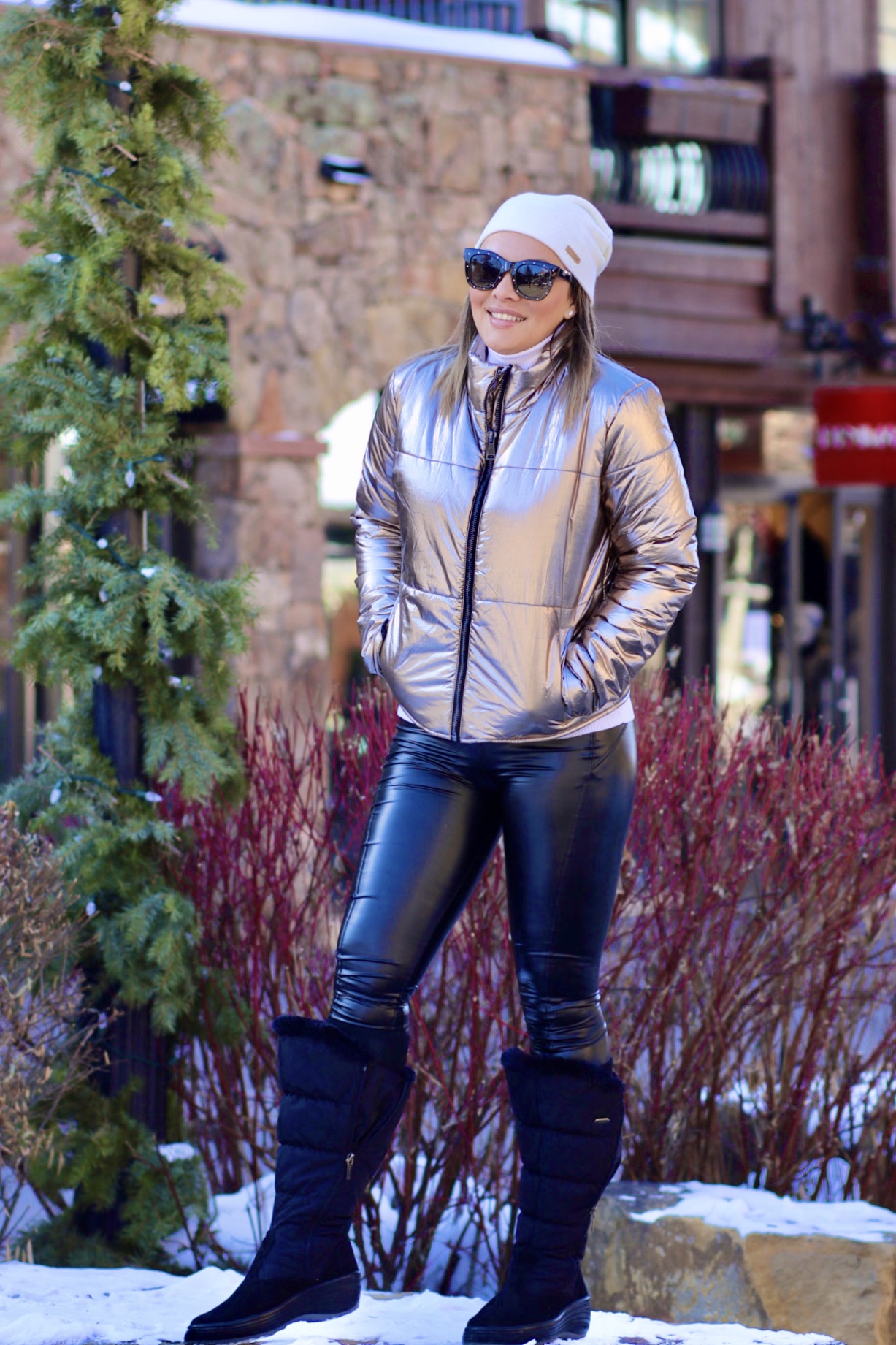 Both destinations are beautiful, Vail colorado and the surrounding areas host international tourism, I bumped into friends from Mexico and Argentina all the time, while in Truckee I see more of the domestic tourism. Both destinations have their own airports but we never flight through there because for one reason or another flights are delayed or cancelled and since I don't have all week I prefer to  arrive  to the closet  biggest airpot which for Vail is Denver, rent a car and drive for 2 hours. As for Tahoe you can arrive to Reno, Sacramento or San Francisco this also requires some driving.
Okay recap, if it's your first time to any of these places I would suggest Vail first, it doesn't necessarily means I like it better but  it's a beautiful charming village and you have Aspen and other towns worth to visit that are relatively close. Aside from  airfare I consider both are equally priced (sales taxes vary, Lake Tahoe 7.75% and Vail 8.4%)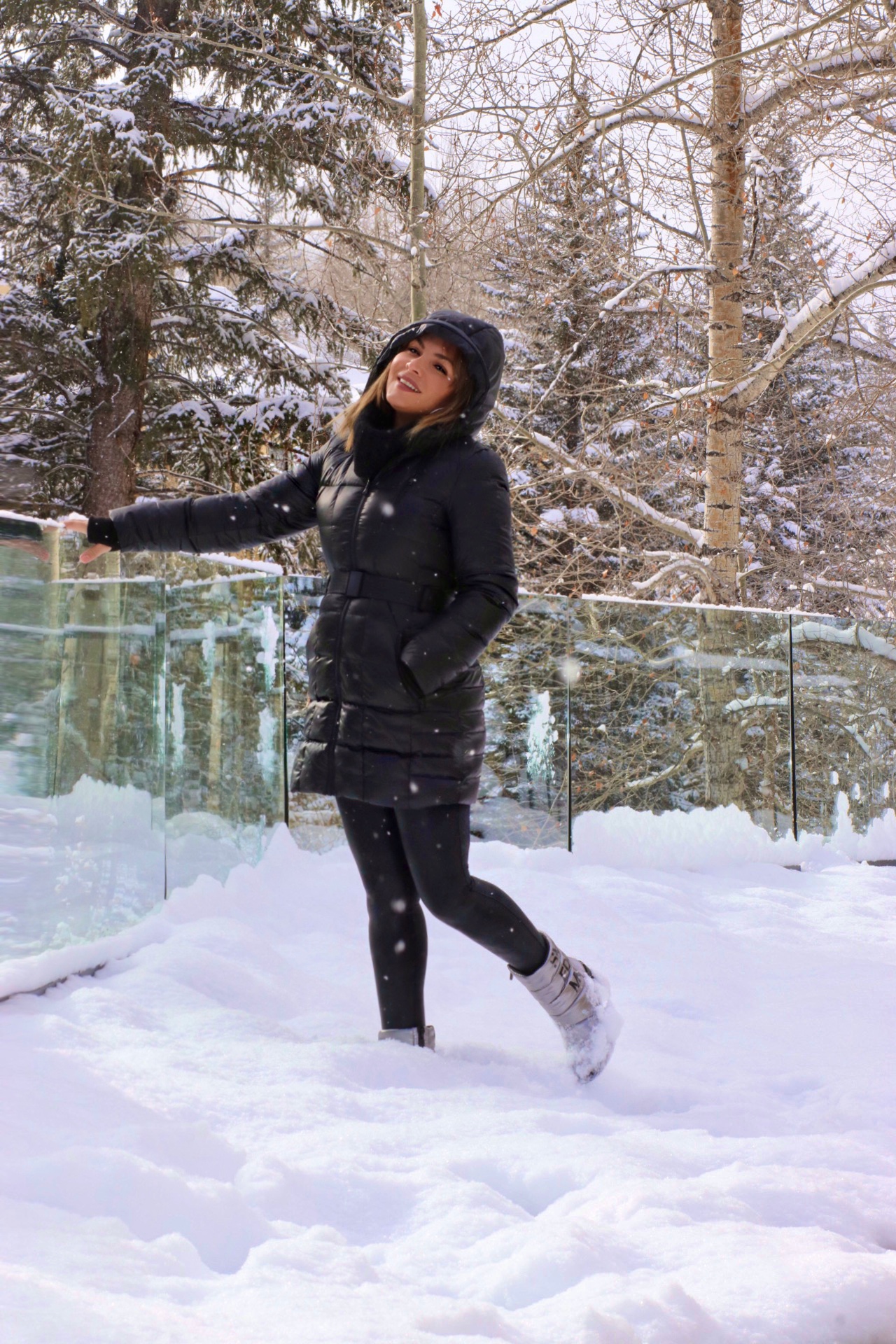 Any of these destinations have shops where to get your essentials, in North Star in Tahoe  you can put a ski outfit together but thee après-ski apparel is limited. The Squaw Resort does have a nice little boutique where you can find fur jackets and accessories, sweaters, leggings, boots; for more variety you have to drive to town unlike Vail, in the village you can find regular boutiques everywhere with a nice selection of brands and also sport shops such Miller Sports (Mariah Carry's favorite) with locations in Aspen and Vail, here you find  more contemporary styles in ski apparel like my red Cordova suit, and other top name brands .
Moving on to my recommendation of what to wear to a ski resort, keep in mind that while the style is "optional" the essentials are not.
Firstly, if you have tons of sweaters that you've been acquiring for the cold season at  Zara and H&M or such, they might look cute but wont be warm enough for extreme weathers unless you want to bundle in dozens of  layers. Jeggings and sneakers are big no-no (to me) think about it. I see people wet from their bottoms all the time, and you know denim doesn't dry out fast. It must feel uncomfortable.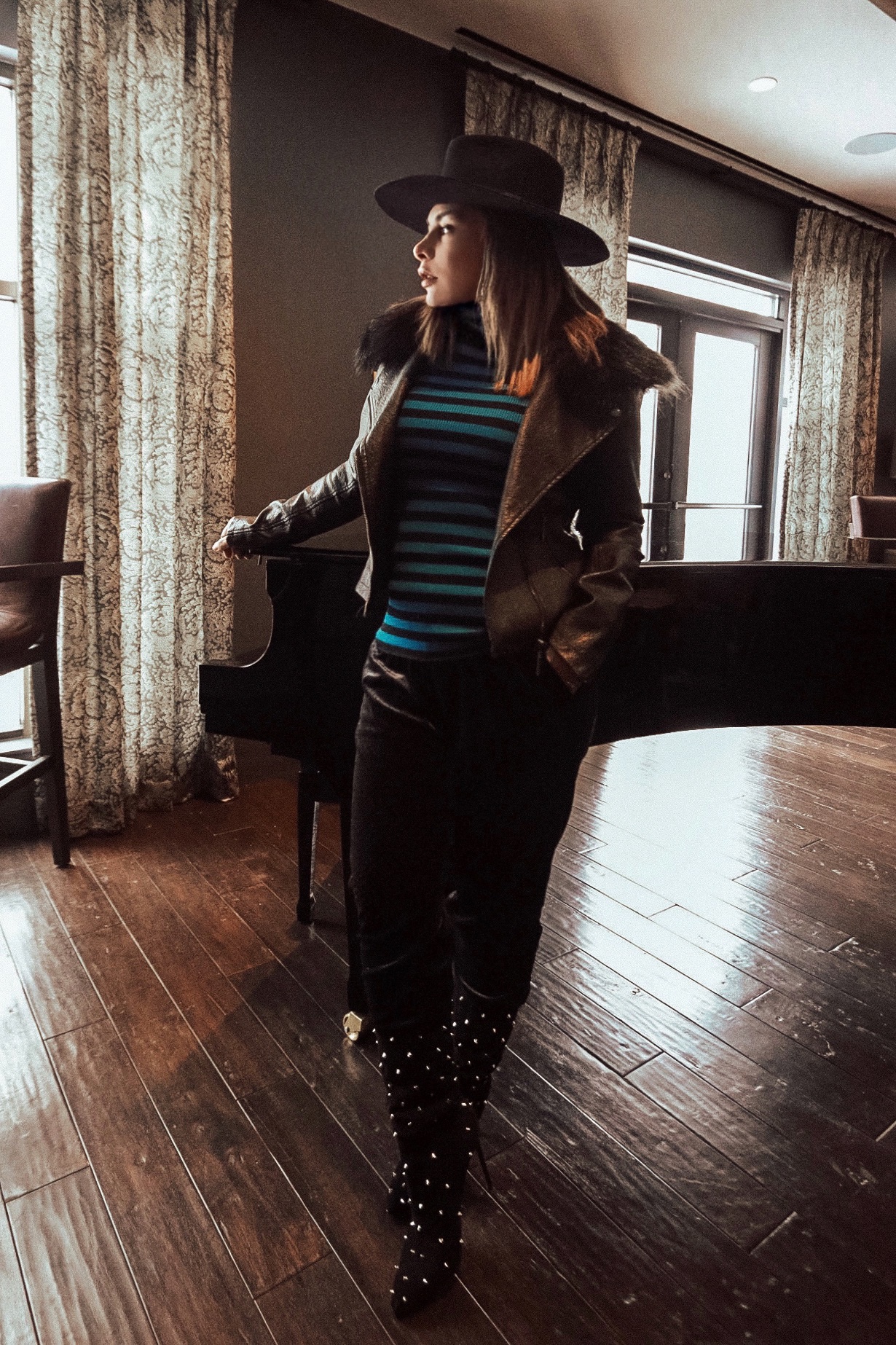 Here is my simple guide.
Thermals these garments are essentials if you want to be out and about without wearing too many layers, you can wear them under your joggers, leggings and ski suits .
Turtleneck sweaters, I prefer the slim fit so I can wear my jackets comfortably without feeling bulky, the best materials  are wool and cashmeres, but you can wear synthetics that are properly made for this weather
Leggings and fitted Ski pants, What I do is that after a day of ski I take off the ski suit, keep my warmers on and add a nice  sweater if I'm staying in the hotel  or add a Jacket and the accessories such gloves and hats if we are going out.
Jackets, finally the moment to fully enjoy your parkas, down jackets and your furry ones (if you are into them)
Boots these are key to keep you warm and dry, nomming toes are the worst feeling ever (same for the fingers) there are hundreds of cold weather boots but not all of them are good enough to be on the snow. Choose the right boots for your activities, for example UGG's are good to chill in the hotel and walk around town, for other activities such snow tubing, snowmobiles etc  (not skiing) I go for pajar, sorels and moon boots  to name a few.
Last but not least hats, gloves, neck wraps (for skiing) and scarves, the first three are essentials the last one is optional, I almost never wear one.
If you buy the right type of ski clothes you won't  have to pack that many outfits for the recreational activities.  See the next link as sample of what I wear from day to night.
 There are many options to look stylishly cozy in your next ski retreat. Other stores I recommend or the whole family  is Sun & Ski with multiple locations in the USA. but if you  want to find fashionable and trendy outfits (yes because skiing is more fun when you look stylish) check out the next link.
Thank you for visiting the blog !
Happy New Year!
Rose Ferreira @Lizostyle