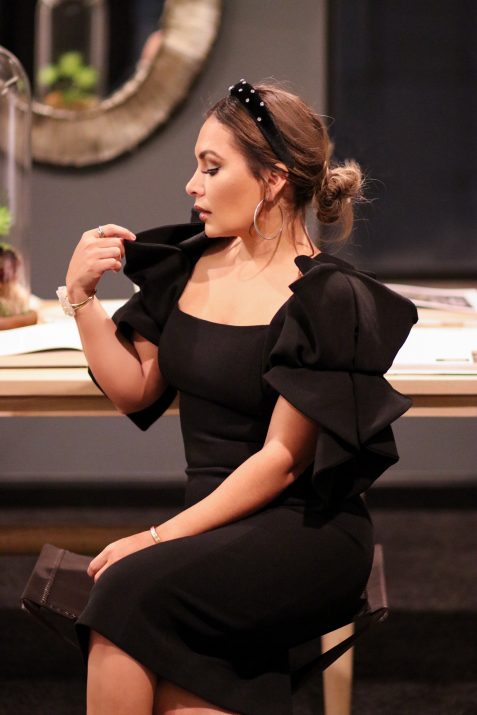 What are you wearing on NYE? are you a metallic and shines type of gal or you prefer a little black dress? I must say that I like to welcome the new year in sparkles either sequins or Metallic colors preferably golds and silvers. There have been some exceptions though, Last year I was in Tahoe and felt like wearing a very cozy fur vest and patent leather leggings, perfect for a small celebration with my little family gathered around  the fire place of the hotel's lobby.
This year I'm bringing all the glitz and glam back with me and I think that the silver jumpsuit I got from Bagdley Mischka will the perfect touch of fabulosity to receive the 2020. In this blog I'm sharing a few more styles that I thought you might like in case you are looking for some last minute inspiration.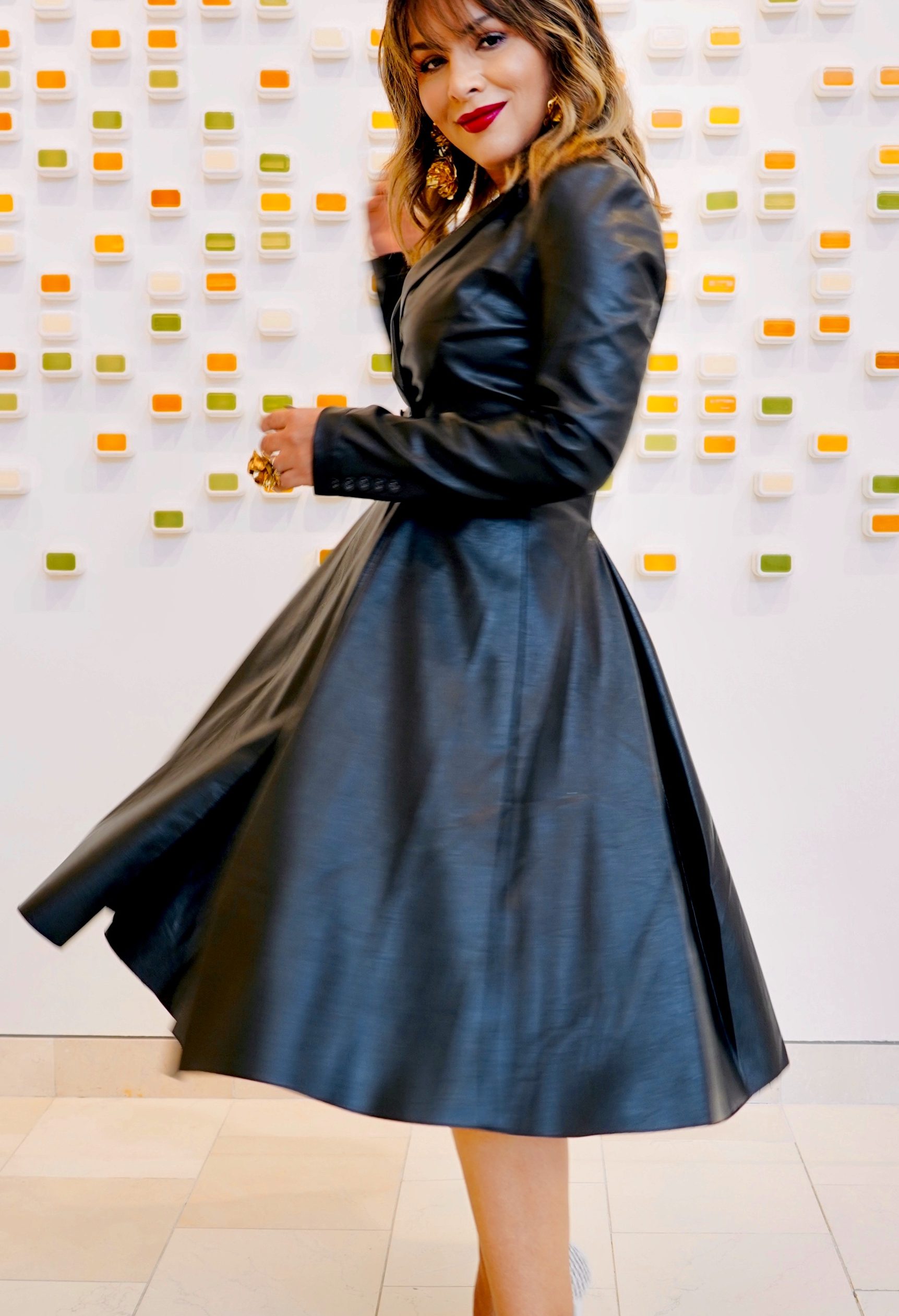 If you follow me on Instagram, you might remember this this faux leather coat dress I wore for their latest  presentation in Neiman Marcus San Antonio (click here for sizes).
That fashion presentation was one to remember, Mark and James have been business partners for 30 years, just imagine all the anecdotes they shared about dressing celebrities like Winona Ryder, Jennifer Garner, Taylor Swift and Jlo in their early beginnings,  Hilarious!
Check out these dresses, are on super sale!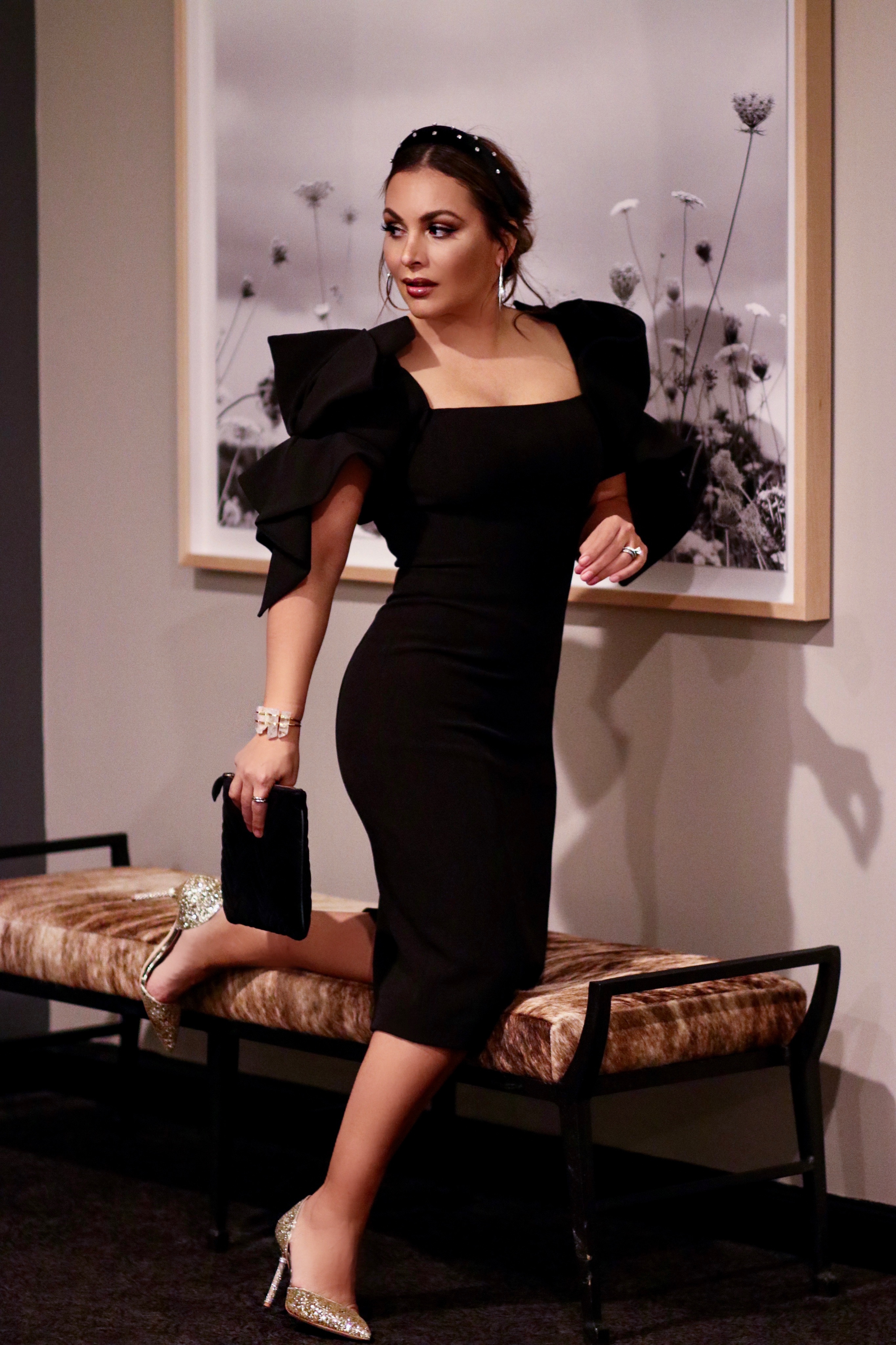 As part of a collaboration, the brand sent me this origami sleeve dress for another presentation in Dallas and let me tell you that I've never received so may complements on a black dress!  I liked it so much that I wore it recently for cocktails at the Adolphus (more of that here). As you can see in the photo this dress fits like a glove, the fabric has enough stretch to accentuate and hug our curves but my favorite part is the drama of the puffy sleeves. To complete the look we added this golden pumps. B&M shoes are known for being comfortable, designed with the party girl in mind, they know us well. 
See more options below.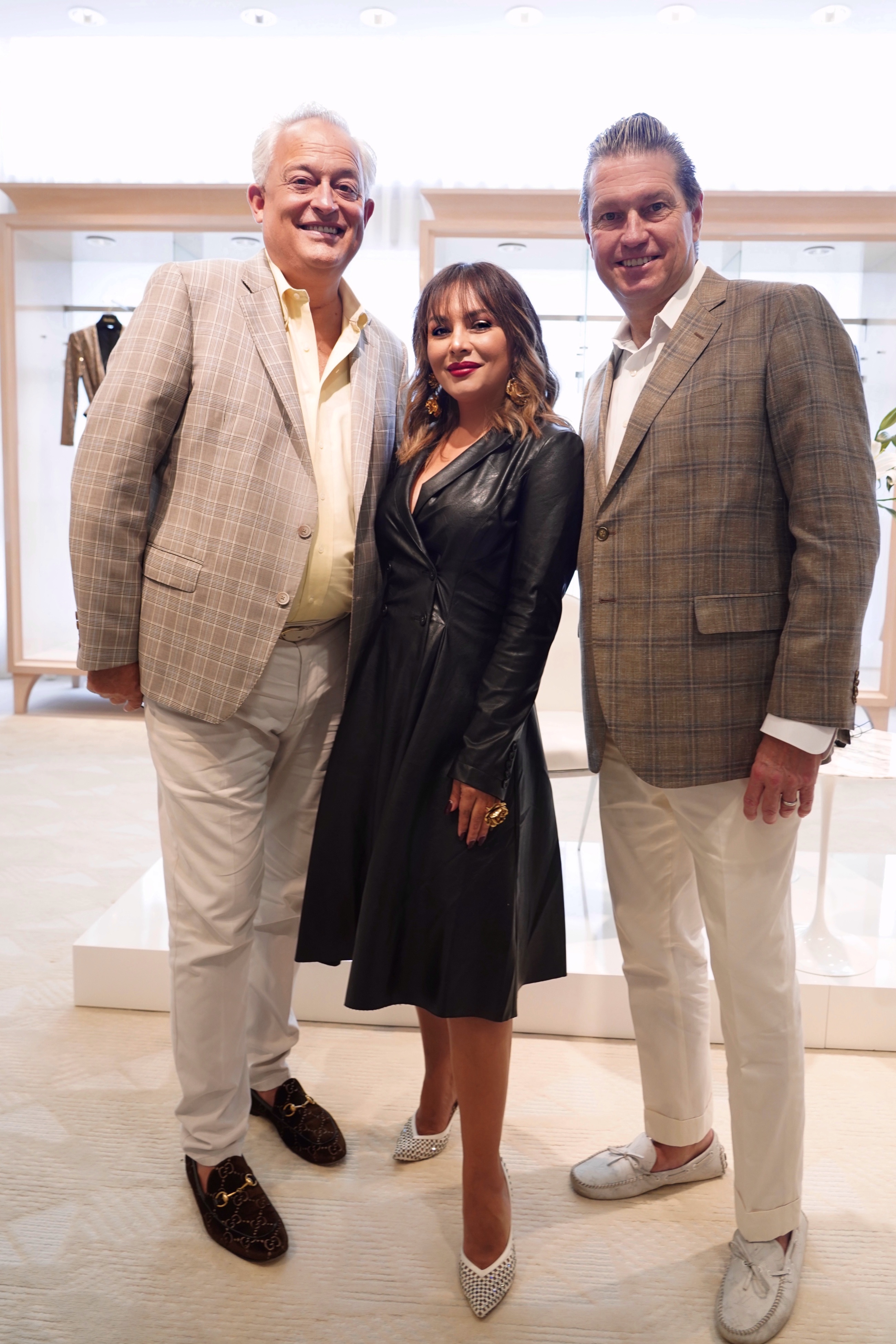 A little more about Mark and James:
They met in NY Parsons school of design; later in in 1980, they joined forces and founded Badgley Mischka since then, they have been in the forefront of fashion creating "sophisticated style that caters to a younger, more modern couture customer, without forsaking women of any age" as they state. 
Badgley Mischka are one of the Top 10 American Designers; You can find their collections in the most prestigious stores in the world, including Bergdorf Goodman, Neiman Marcus, Nordstrom and Saks Fifth Avenue, in addition to the Badgley Mischka flagship boutique in Beverly Hills.
XOXO Rose Rose@cafeconellas.us