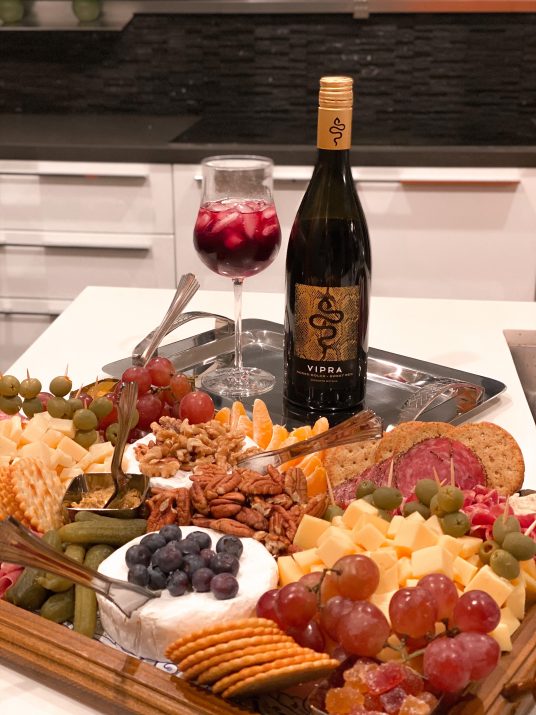 We all get crazy busy during the holidays; work, schools, children, husband, planning a winter getaway and suddenly, in a blink of an eye, it's Christmas and New Years Eve! and we don't feel ready.
This year I'm hosting for Christmas Eve  (yay!) and I feel particularly happy with the menu that I'm preparing, simple food but full of flavor to honor my mother's kitchen but this blog isn't about the main course, it's about the appetizer.  
Something I've learned from my husband's family (Portugueses)is to always welcome our guests with bite size appetizers and keep them flowing until the main course is served. The difference between me and them is that I'm not very crafty in the kitchen therefore I go for simple yet eye catching and flavorful options and nothing is more appealing than a charcuterie board one I thought on sharing with you because it's easy and fun assemble.
Here is how I do mine.
Choose your cheese, I recommend mild flavors such gouda, asiago, camembert, brie and Roquefort.
Preserves; I use "no sugar added"  orange, raspberry and apricot but a few drops of raw honey makes everything taste  better.
Choose your fruits; fresh seasonal this case mandarins and dry fruit such as dates, apricots and cranberries
The savory sides; Kosher mini pickles, capers, sun dried tomatoes and Hummus are amazing contours.
Go nuts! our favorites are pecans, walnuts and pistachios.
Cured meats; prosciutto, salami and spanish choriça
Assortment of: crackers, brioches and crostinis.
Here is a visual of how I start the board, the rest goes in the order above mentioned.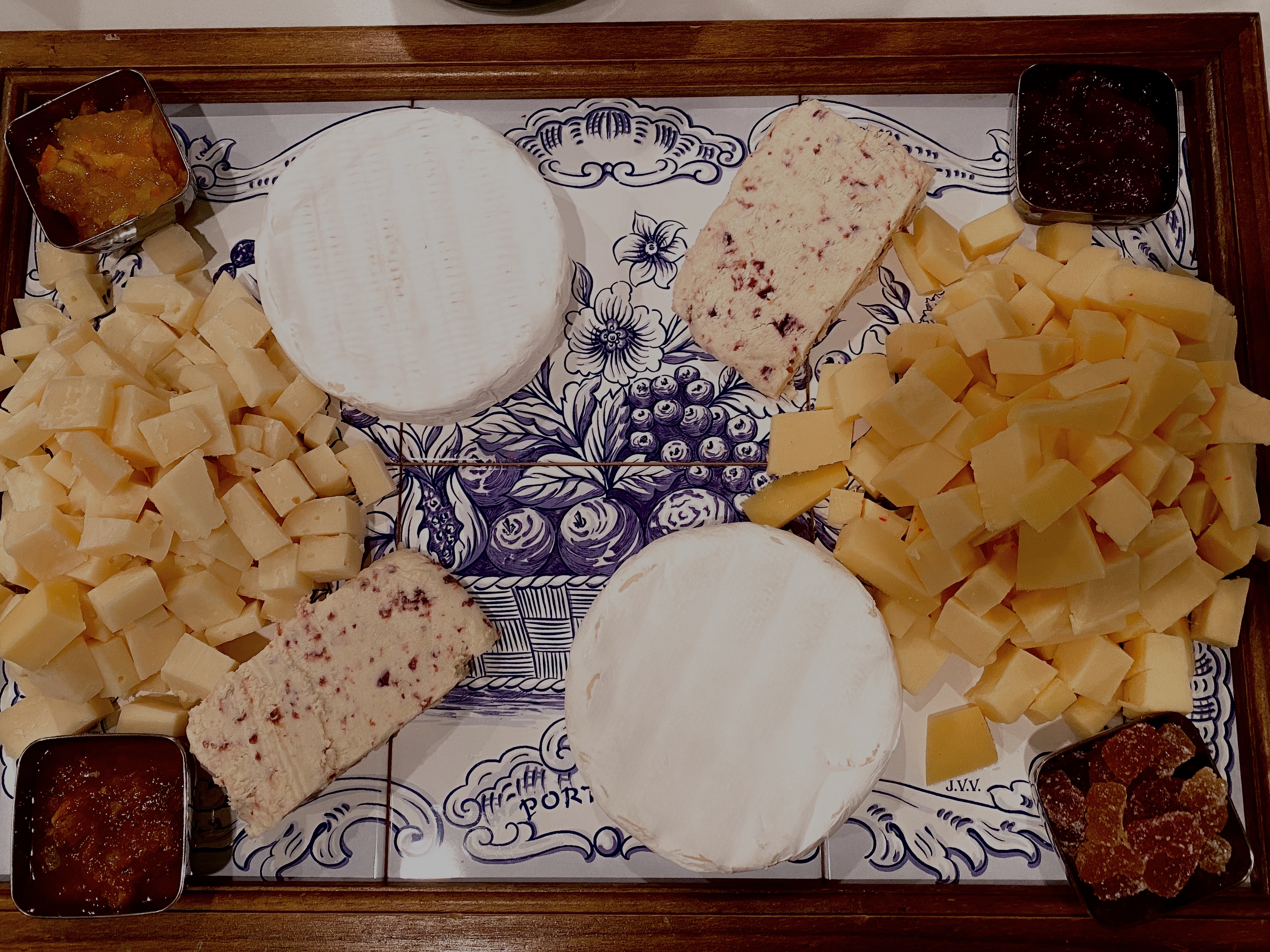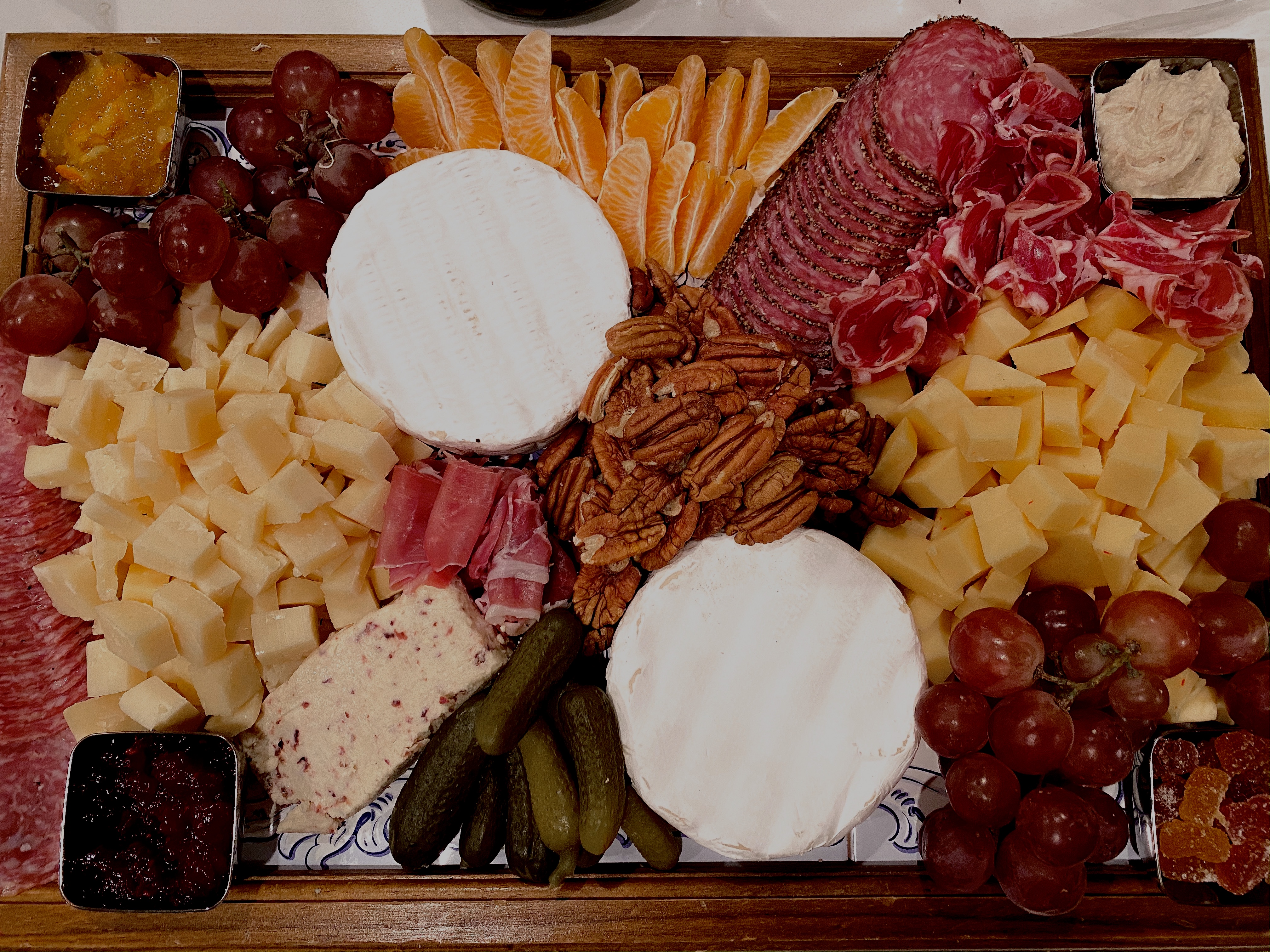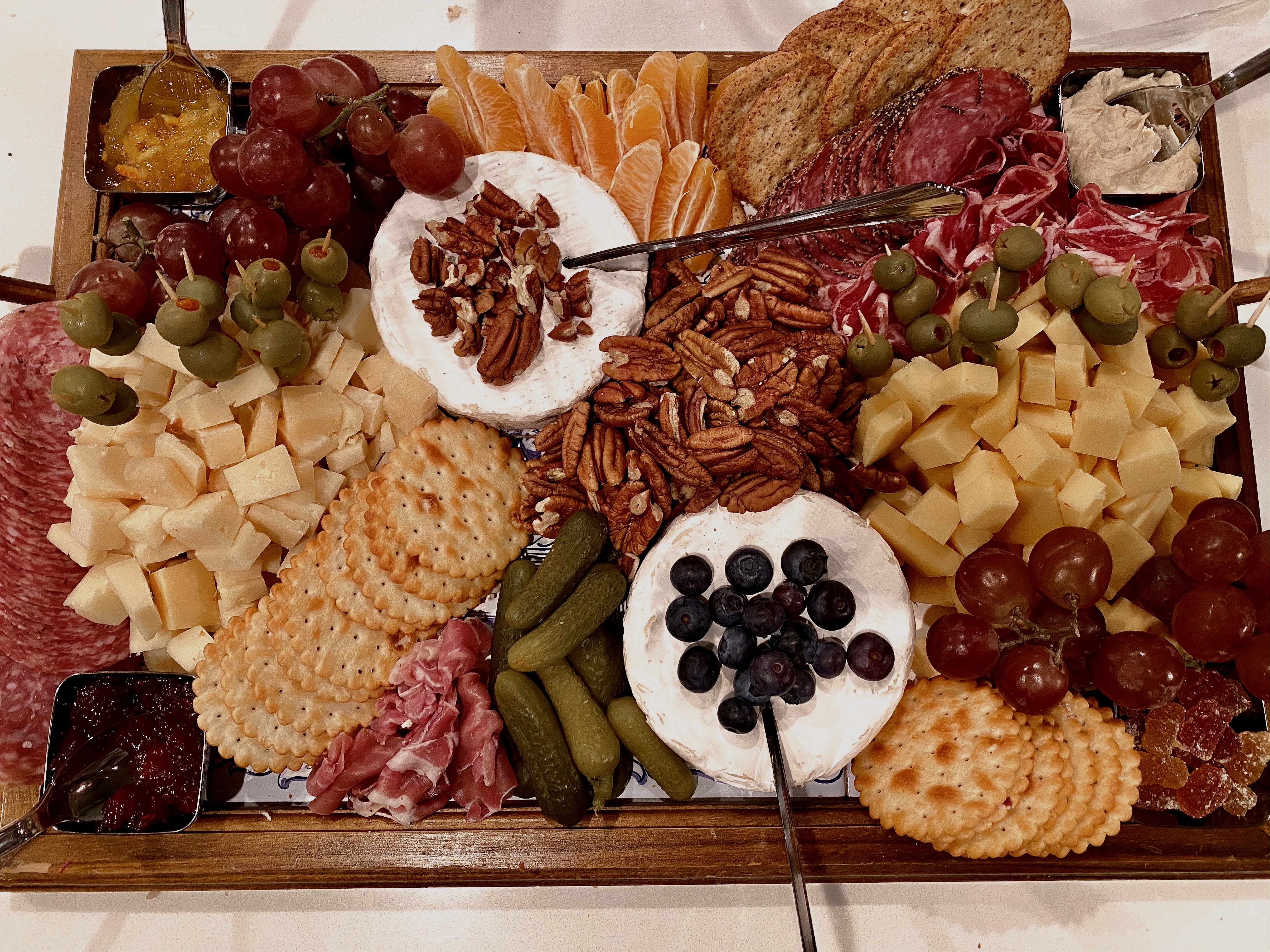 After the first bite of this delicious combination of flavors your tastebuds will be all over the place, that's why I like to pair it with a lighter wine such as Vipra this Italian temptation is low in alcohol content, enjoy it chilled or mixed with other spirits. Here is the recipe for my current holiday cocktail:
Vipra

Lemon soda water

Splash of gin

Orange peel

Ice

One clove spice ( for a bolder  flavor, optional )

Shake and serve .
See more recipes here.
PS.Don't miss the fun, enjoy it in moderation!
What do you think ? is this something you would bring to your next get together?
Felices Fiestas! 
XOXO,
Rose @lizostyle
rose@cafeconellas.us