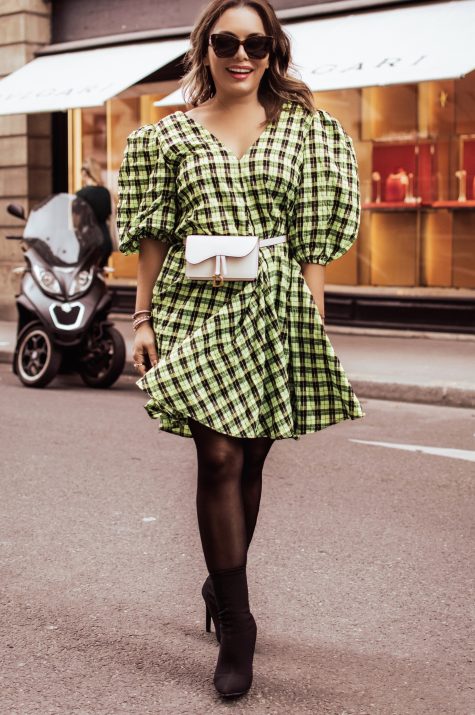 It all started last year with GANNI. I was in NYC at Saks 5th when this dress caught my eye as I was coming up on the escalators, there was something special and different about it; was it the lamé material? puffy sleeves? the print?  the price tag? or that I have never heard of this brand before. Let's choose all of the above, I didn't think it twice, it was mine.
After this event and all the complements I received (not for my interview to the actors but for the dress) I started paying more attention to Scandinavian Fashion. If you appreciate home decore, I'm sure you are familiar with their innovative, modern yet warm home designs; well I think their fashion sense doesn't deviate front that concept, I have to admit though that it took me by surprise seeing  colorful materials and bold  patterns and not so much neutrals and clean cut designs that a lot of  us thought was the norm in these countries.
The second label I fell for was ROTATE which I had the pleasure of meeting the designers at Bergdorf Goodman during NYFW, we talked about the bold prints, textured fabrics and how Copenhagen fashion has evolved. Scroll down to see the dress I bought at this presentation. Funny story is that I had this dress in the Farfetch.comin cart ready to checkout but I wasn't sure about the fit and 2 days later I see it at the store, tried it on and brought it home with me, It was meant to be!
The third label from this group is SAMSØE & SAMSØE, I received the invite to the store opening in Paris during PFW, I didn't know about them but when I read that this international fashion house was originated in Copenhagen, I couldn't say no. They focus on contemporary clothes, footwear and accessories and like the other brands mentioned above, their price point is very accessible.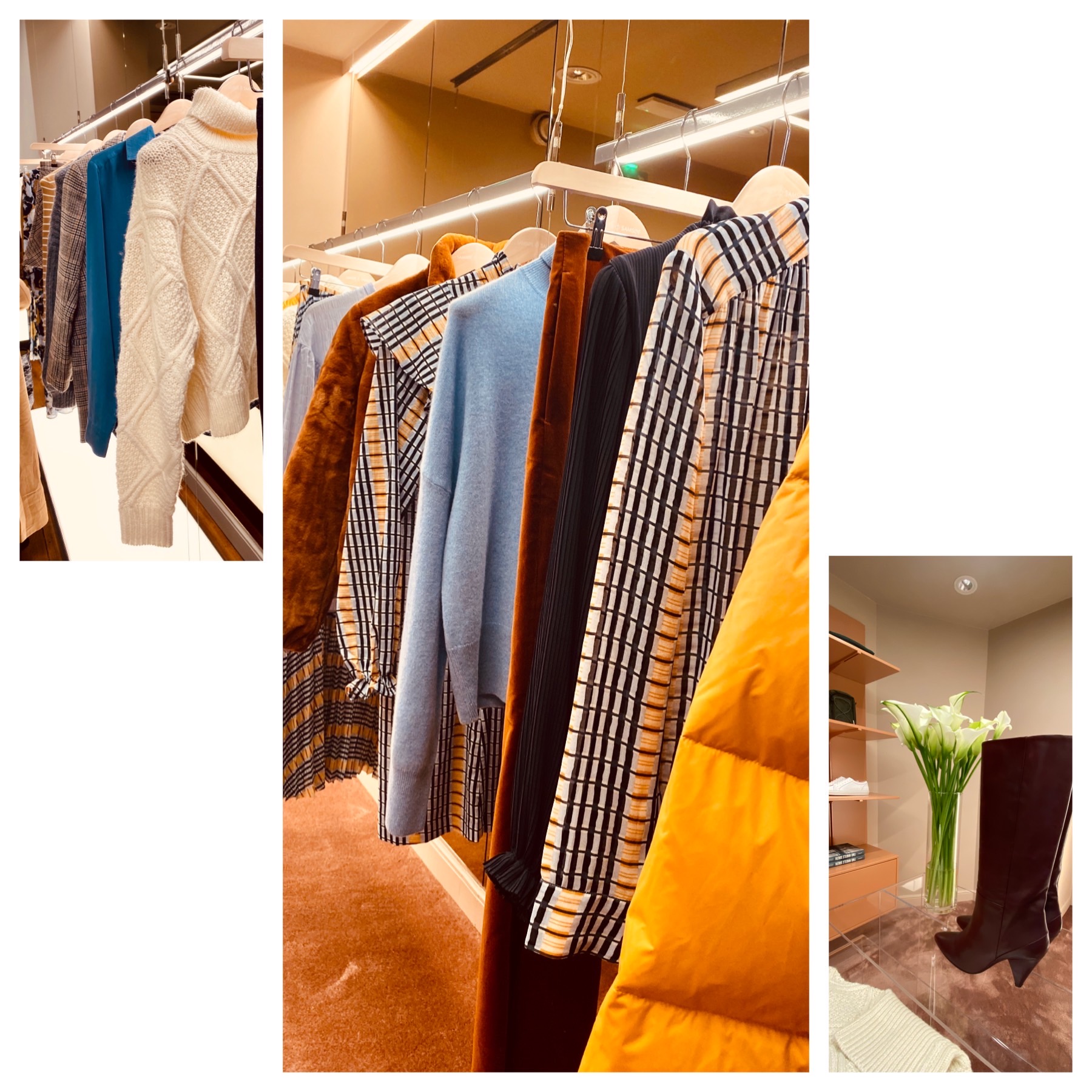 And so far these are the pieces that I've added to my Nordic side of the closet, I'm planning  to bring more  as there are over 30 well known fashion labels with Scandinavian roots.
Check my last post on
Instagram
and let me know your thoughts!
Tata!
Love,
Rose
rose@cafeconellas.us