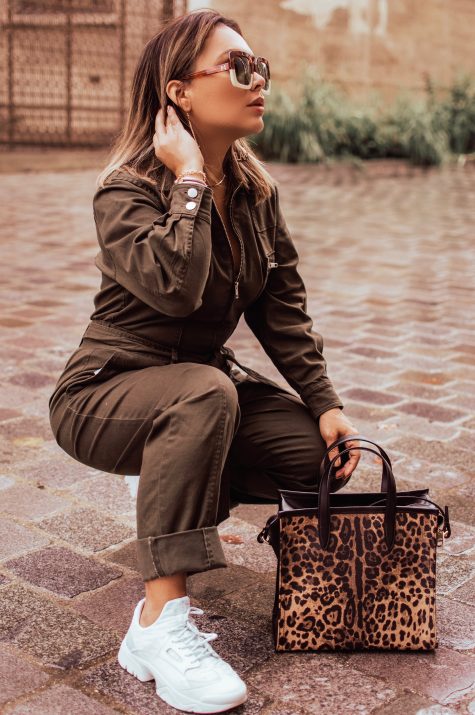 My week in Paris was another one to remember, J'adore the hustle and bustle that fashion week brings and I find incredibly beautiful seeing the all looks on the runways that will come next season and at the same time the current trends on the streets. It's the best of both worlds.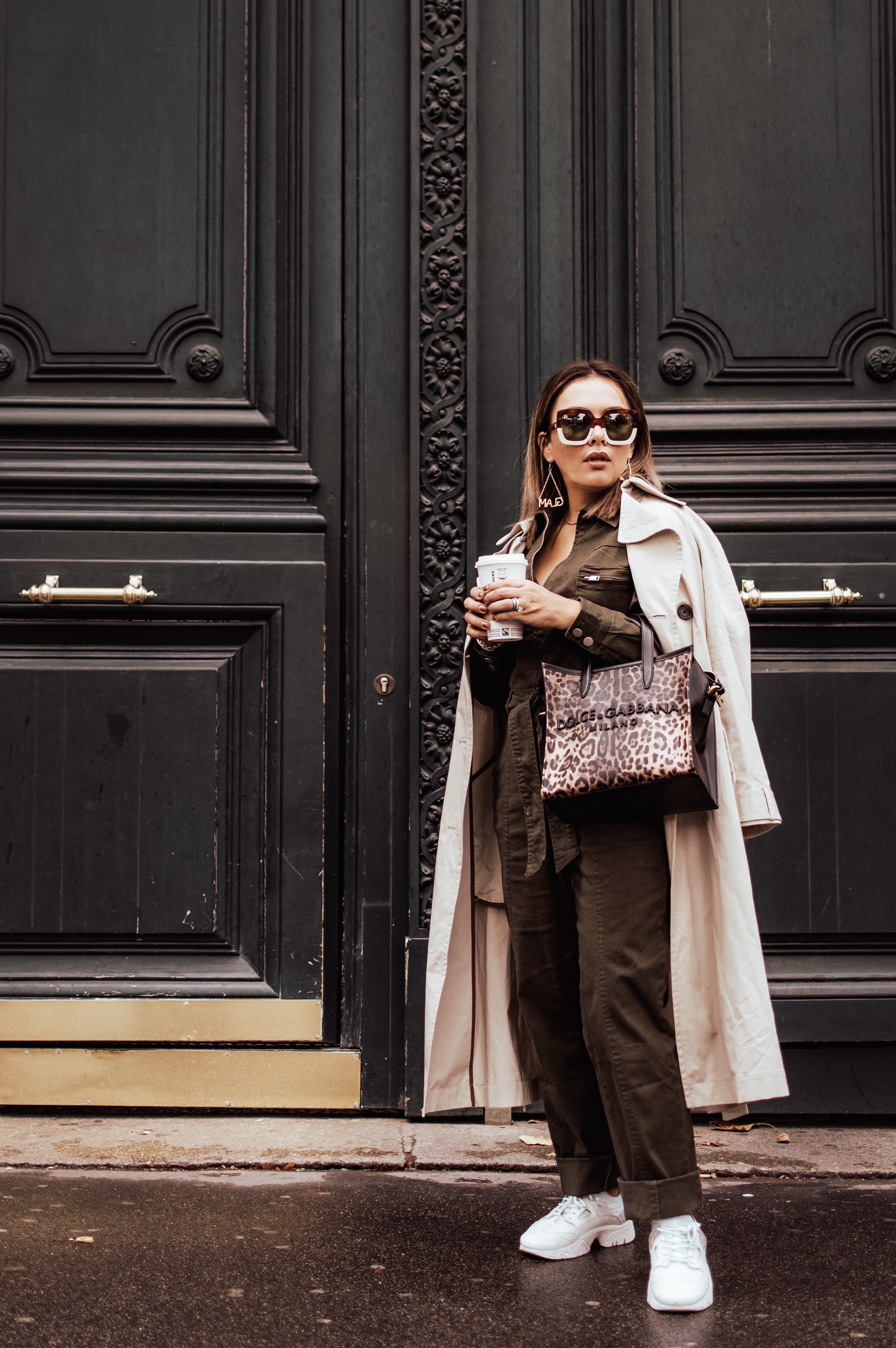 Talking about trends this one is to be shared with you gorgeous ladies; the Boiler Suit, this utility jumpsuit is everywhere, it comes in different type of fabrics and hem styles, cropped, cuffed, straight leg and flairs. I personally like cuffed and straight leg in gabardine fabrics. It's true to the original industrial version.
I know that a few of you won't find this Fall staple completely suitable for you, either because your are a professional, homemaker or you haven't completely wrap your head around this idea, just don't leave out the possibility of wearing it off-duty on weekends or to run errands; I promise you'll find it very comfortable.
How to rock your first Boiler Suit:
Start with a neutral color like beige, stay away from brightcolors if don't want to look like Parchis my next suggestion would be military green and browns. Let's keep it simple and fashion forward with  chunky sneakers or high top Converse; For  a second  occasion style it with a pair of ankle boots (stay away from western ones, unless you are feeling extraordinarily edgy) and for the third time strappy heels or pointy pumps, although this last one wound depend on what kind of hem it is; if it's cuffed or cropped go for it I would just cinche the waist tightly either with the same belt or a wide one in leather like materials,  we are going fo a sexy look here!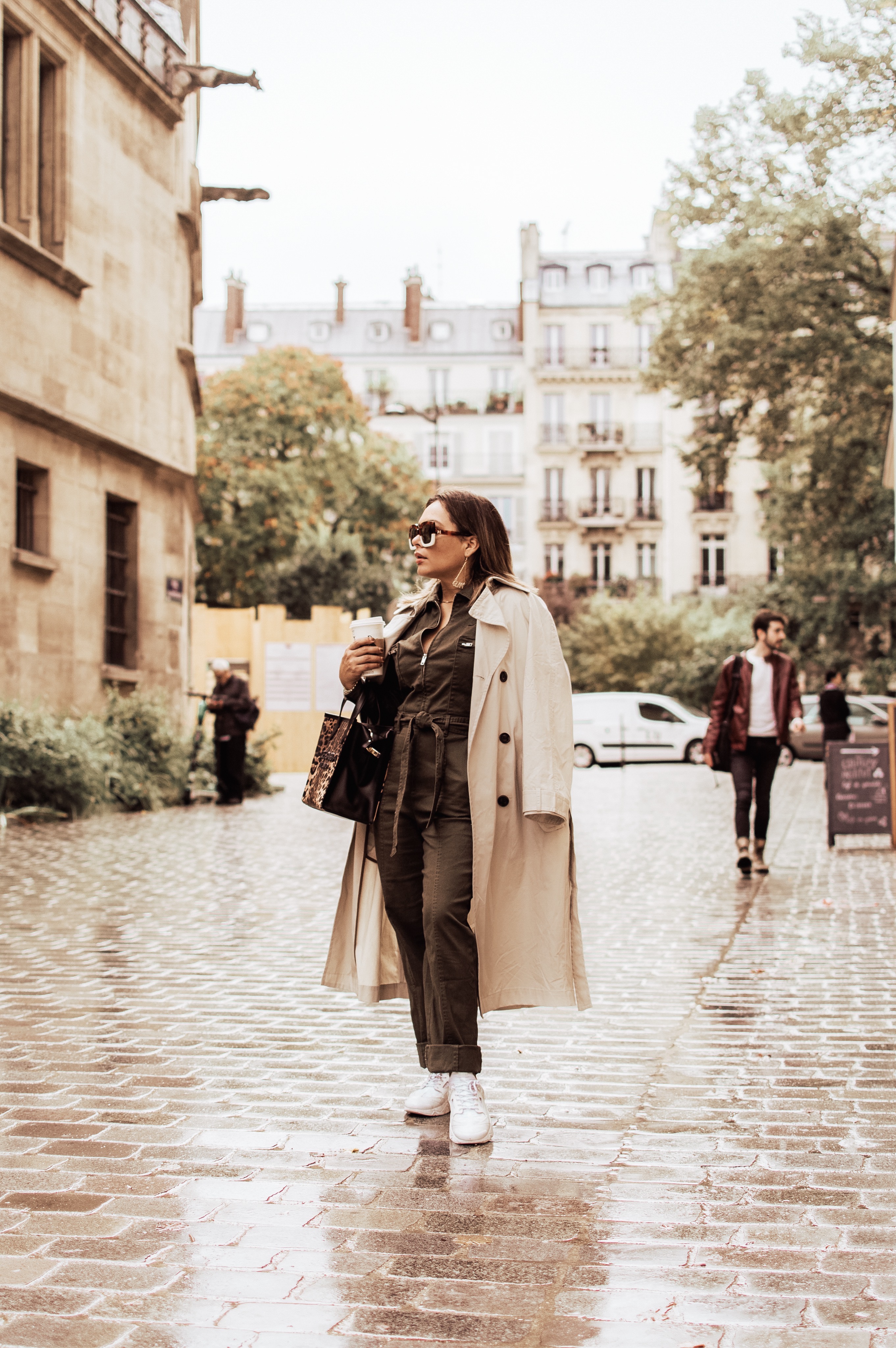 While in Paris I enjoyed a preview of the autumn weather that hopefully will make its appearance in Texas any time soon, I threw this  trenche to go from comfortable to comfortable chic. SIDE NOTE: Trenches are also having a moment thanks to the oversized version that is supposed to be long and wide.
ACCESSORIES play an important role here, incorporate jewelry such long earrings or layered necklaces and rings, we don't want to look  like we went trick or treating. The whole point is to make a trend ours by adding  a personal touch.
So what do you think, would you give an opportunity to this the Boiler Suit ?
join the conversation at
@lizostyle
and send me all your inquiries to rose@cafeconellas
Have a great day friends.