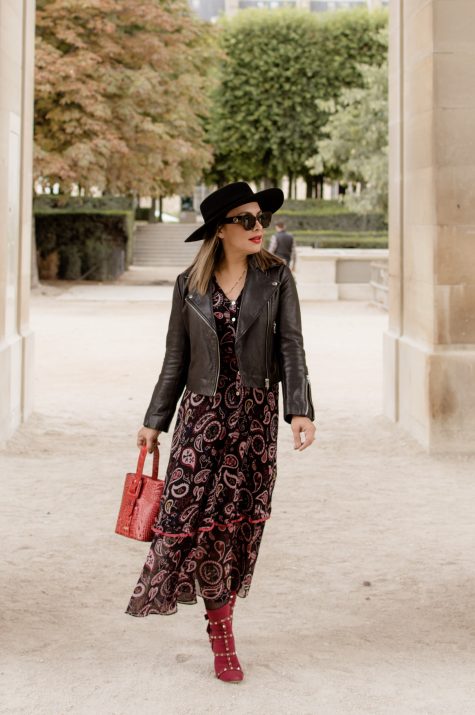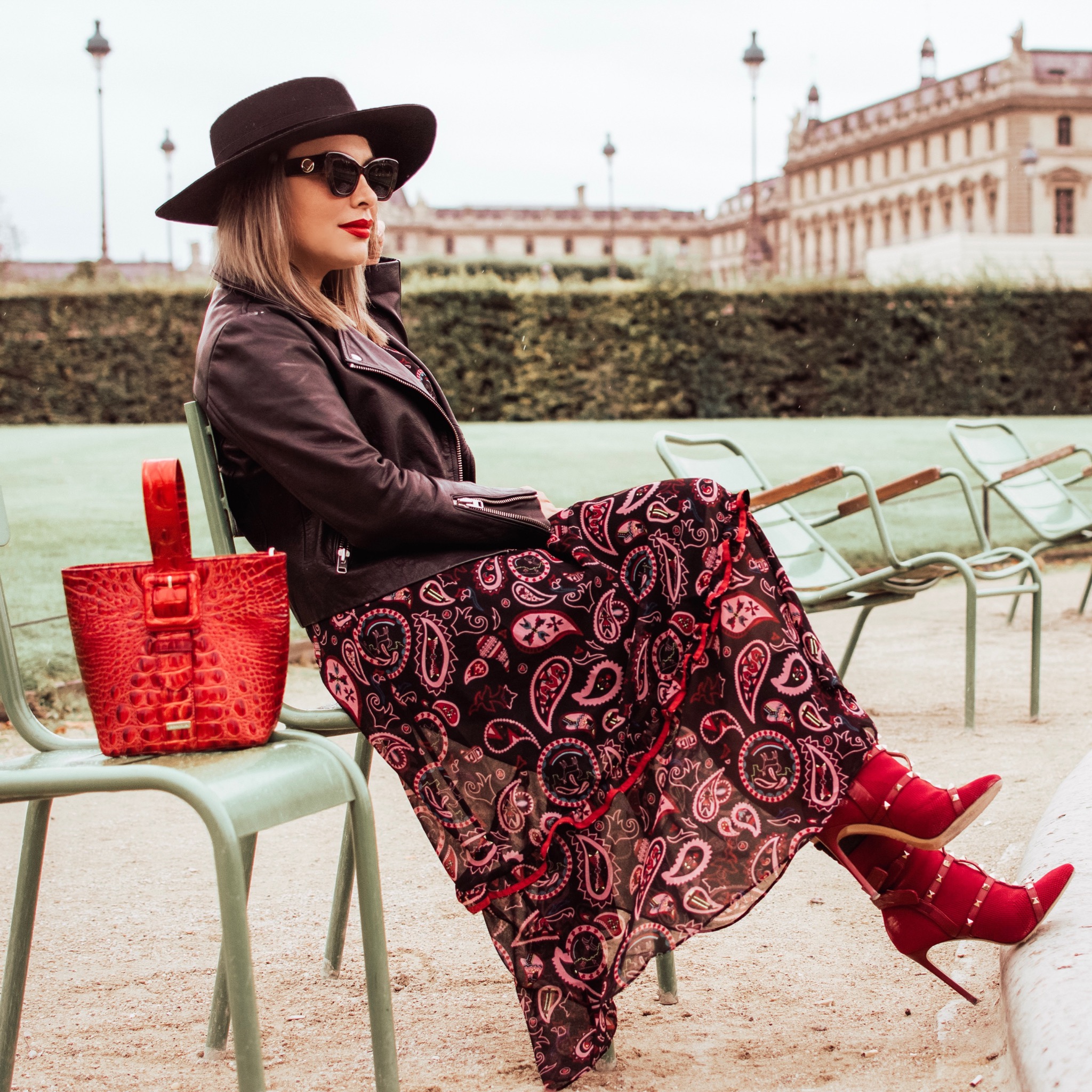 Fall has finally made it's way to Texas! and I think this look is perfect to celebrate it.
The dress is from Ted Baker, (I'm wearing size 2 which is like 4-6 American) this color and print is perfect to wear throughout this season.
This maxi is that you can style it in a hobo or casual chic  by just adding the right accessories, these photos were taking on a very cold day during Paris Fashion week so a nice leather jacket and hat were part of the essentials but a long coat and other hair accessories are just as good.
 Valentino boots are always a show stoppers, the new color for the season is black there are a few left!; they look amazing in a relaxed or polished look .
You've seen me carrying my Faith Brahmin bag in multiple posts, it's pretty and the color complements this color palette but also make a great pop of color over a neutral outfit, beisdes,I love the name!
Click on each images to shop the look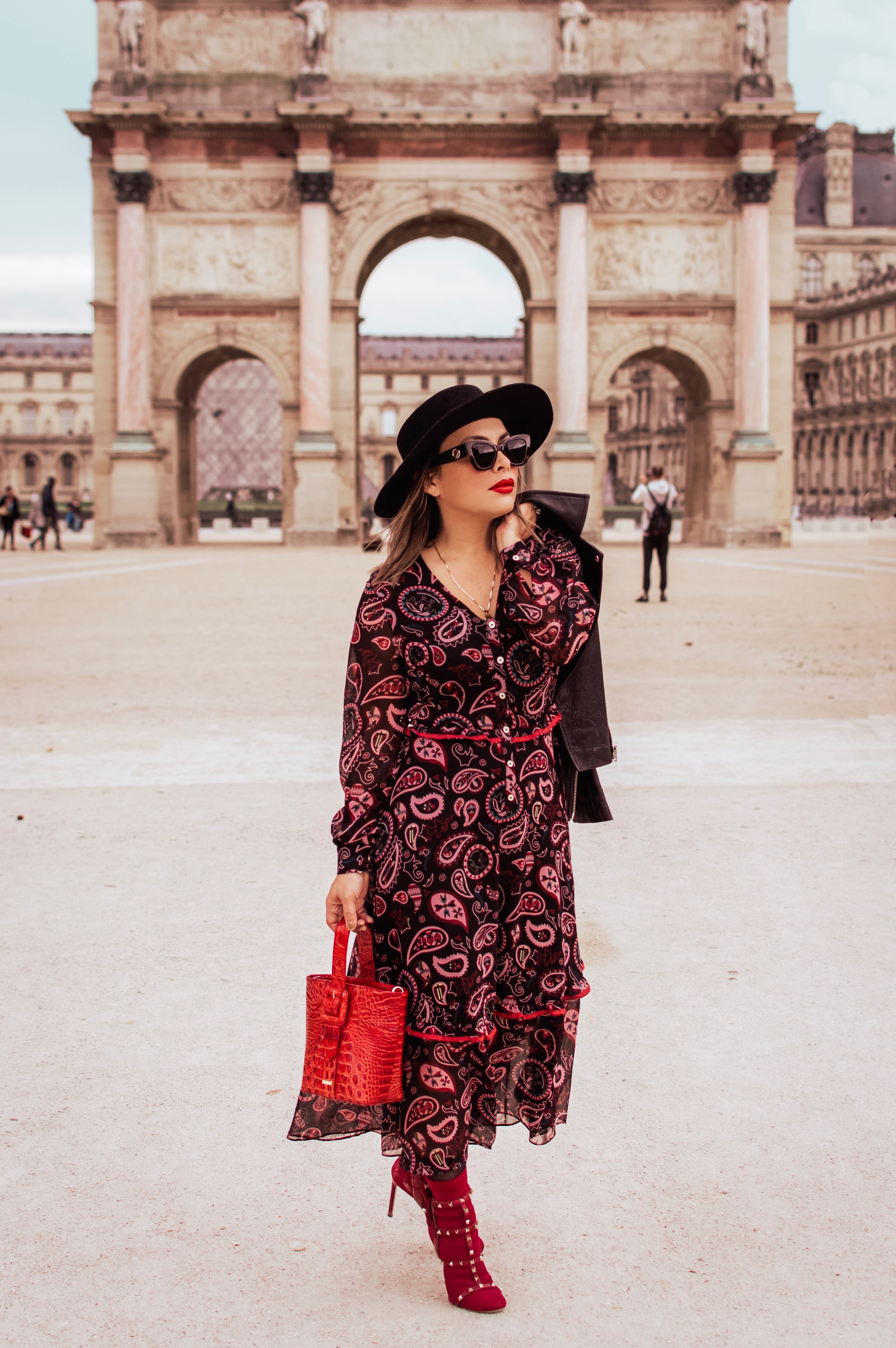 XOXO,
Rose @Lizostyle