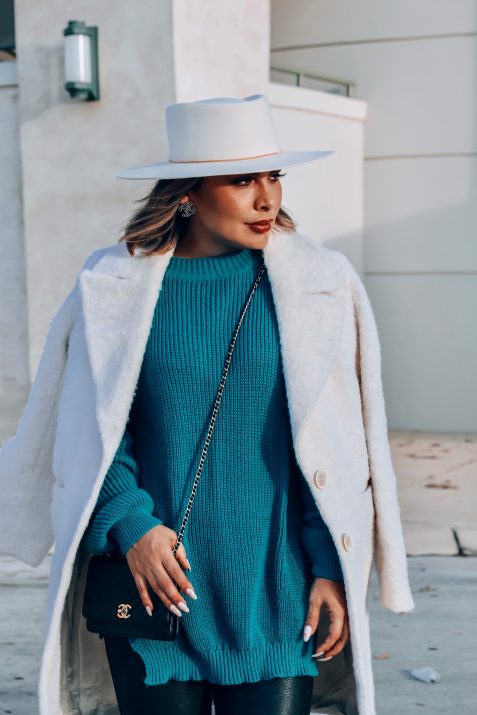 What's your go to winter dress code? For me, sweaters, coats and hats! Yes, all together at the same time. I experiment with my style more than what I'd like to, I JUST CAN'T keep it basic but there's this combination that you can say it's my signature style, the 3 piece outfit.
I apply this combination  in most of my winter outfits it's like putting myself in a chic- cool uniform in minutes, it's also a fab way to showcase my sweater and jacket collection styled in different ways. Here are some steps of how to follow and succeed in this rule.
💁🏻‍♀️Choose your sweater, here is your opportunity to choose bright colors,  this  one is  from FEMME LUXE UK I like the two side cuts, it gives the impression of narrower hips when wear with black bottoms, if you want to reach the opposite result, wear them w light colors! 
🙋🏻‍♀️Choose your jacket, either plain or printed, it looks better when the length aligns or passes the sweater's hem. I'm wearing my old time favorite alpaca wool coat, this material is the warmest and lightest of all wools. I only wear short jackets with sweater that have a slimmer fit.
💁🏻‍♀️Choose your bottoms! leggings are always fun  comfortable cold weather staple but you can upper your look with velvet trousers,  bell bottom ankle slacks, midi pleated skirts in metallic  or minis in leather like materials with trendy tights.  Tucked in your sweater for a more polished look. 
OPTIONAL:
🙆🏻‍♀️Top it off, choose a hat that goes with the style. For a casual city look I prefer the flat rounded crowns with medium brims. These type of hats blend well with any outfit without distracting from the rest of the assemble. Beanies, baseball caps, and rancher hats and headbands are other favorite styles.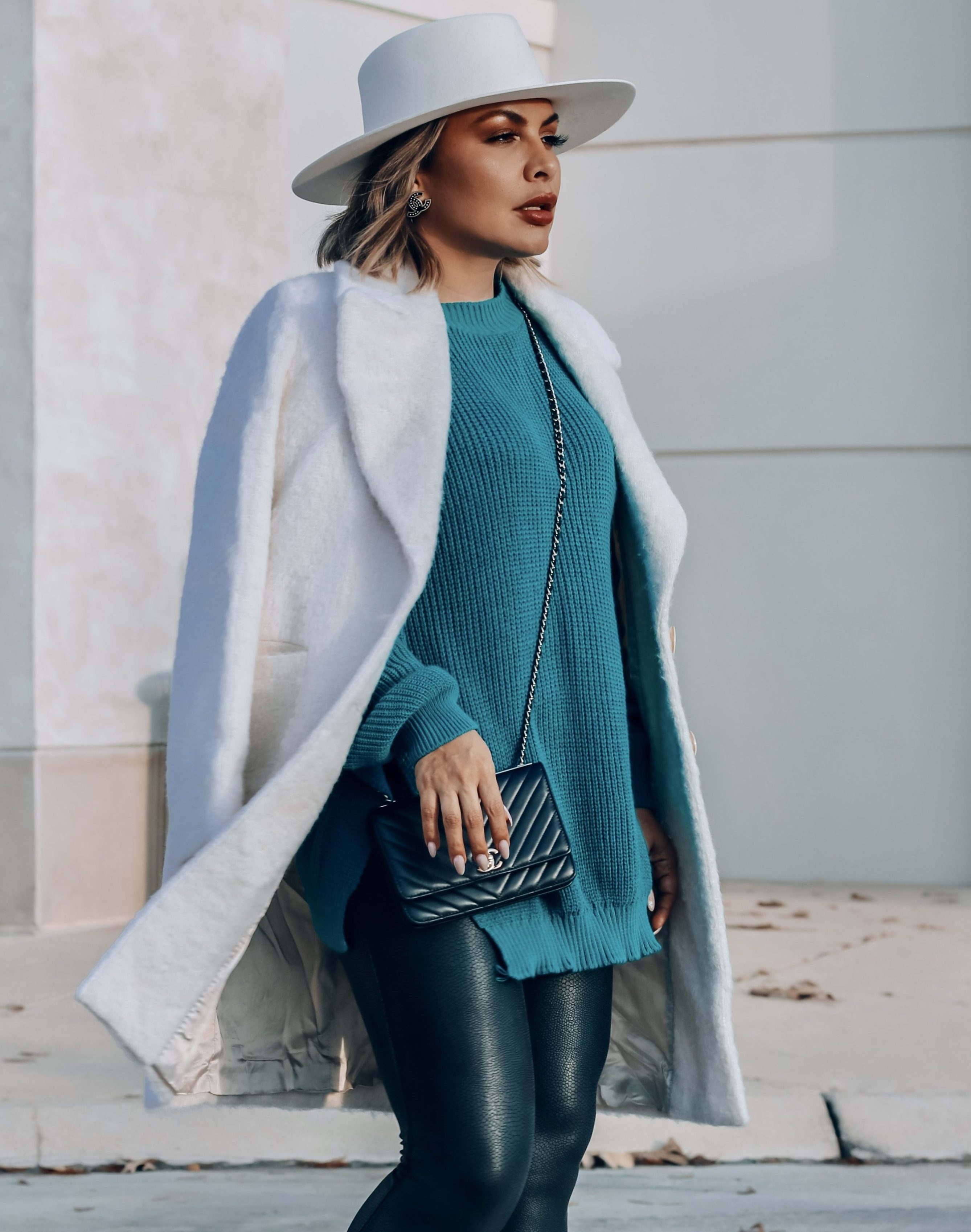 Et Voilà ! in 3 steps you got yourself a great deal of  winter outfits that you can put together in minutes and I'm sure they'll   bring you complements everywhere you go.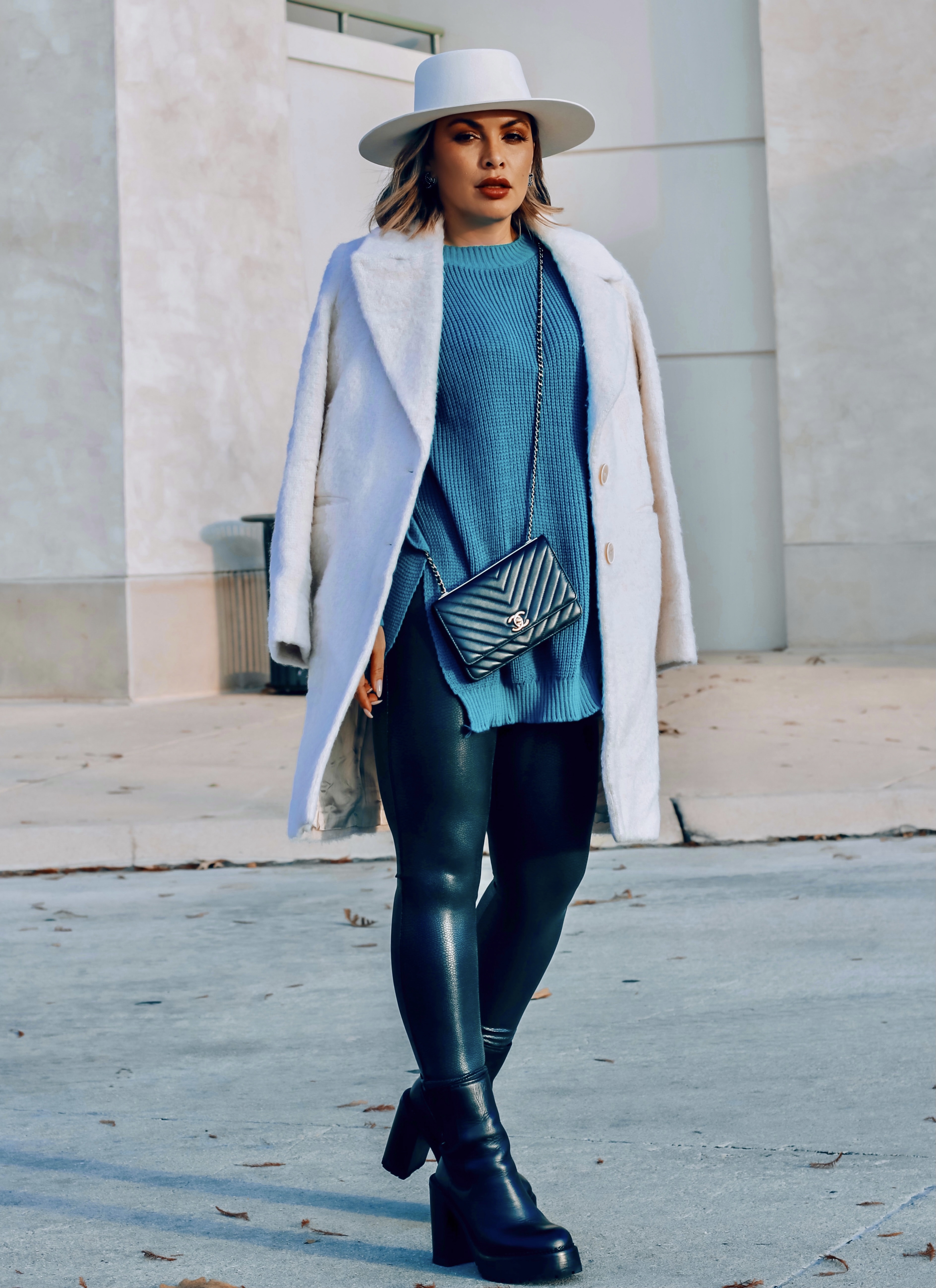 For private styling email : rose@Lizostyle.com or direct message me on IG @lizostyle