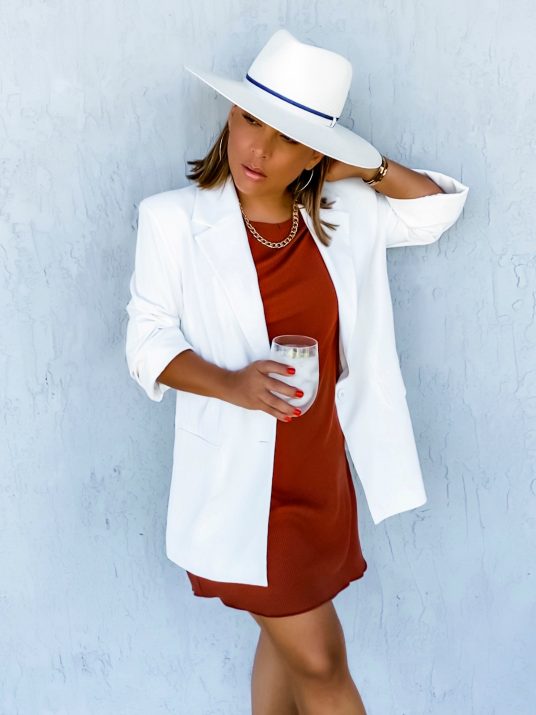 (Para español, por favor haz click in la pestaña inferior; translate) 
I can't stress enough how important is our participation towards a more sustainable and ethical fashion etiquette, I know first hand that a lot of you have been practicing it not only with your wardrobe but also in other areas of your life and that's  amazing! I'm glad that my blog has accomplished  that little part of its mission. 
Being fashionably sustainable isn't easy, it requires dedication, effort, commitment and money, it's like a diet, the difference is that this diet can't be done for a few days only, in order to see results  (like most successful weight loss programs) it has to turn into a lifestyle. This process takes time and a lot of education therefore researching and learning about materials, factories, fair trades, etc.  it's almost fundamental and I say almost because if you don't want to become an expert on this topic, all you have to do is to buy from a list of trusted brands that operate under these practices.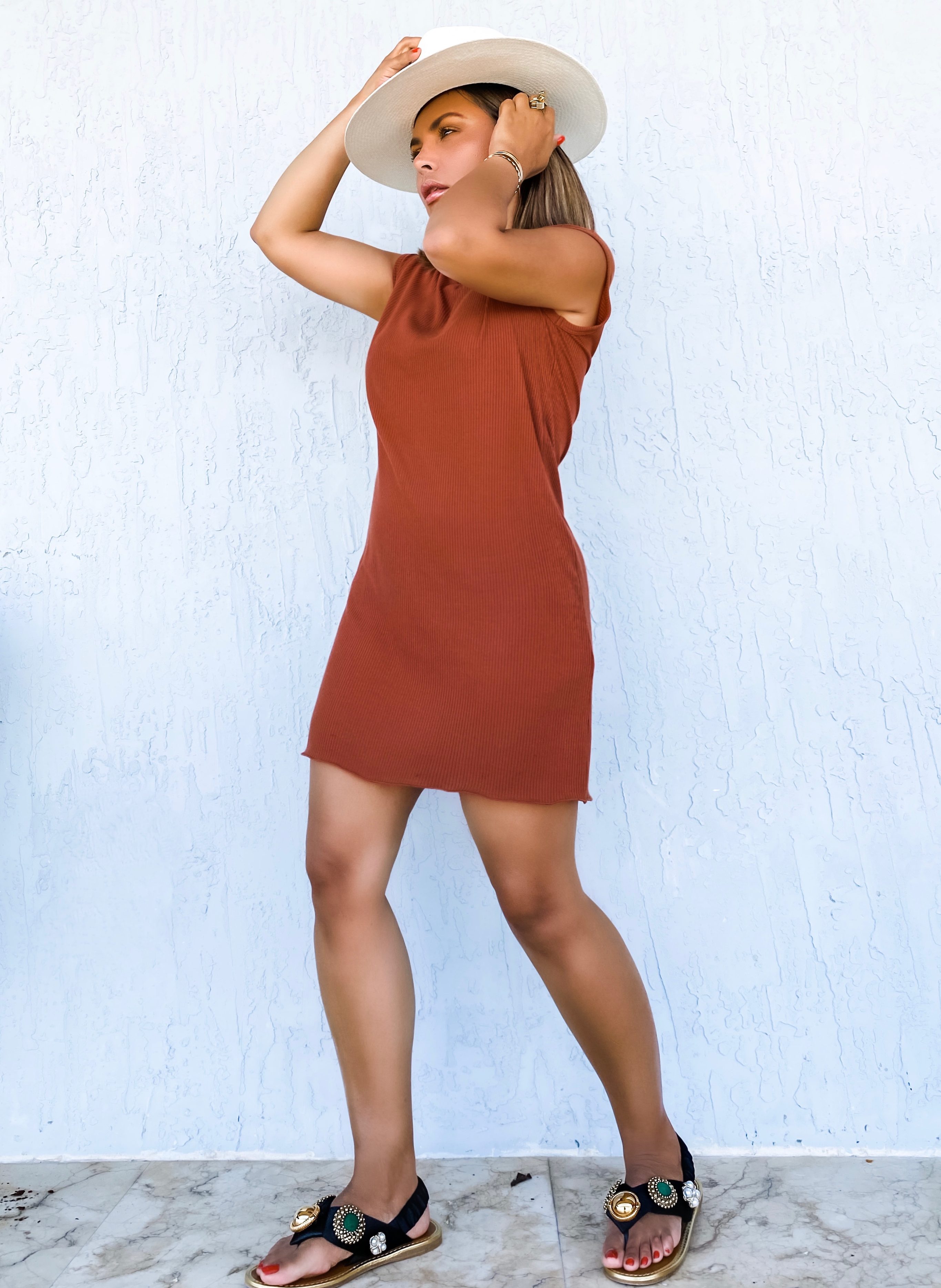 Eco-friendly luxury brands like Stella McCartney, Dôen, Temperly London, Rag & Bone, Mara Hoffman and Eileen Fisher have been dominating the market for years, but their price tags don't suit most wallets. The good news is that they have helped paving the runway for other fashion houses and each day, more and more brands are evolving and joining the change.
LA RELAXED is a brand that I was recently introduced to, they have been featured in FORBES, OPRAH MAG, and COSMOPOLITAN to name a few.  Their mission is to create sustainable, vegan and cruelty-free garments that are produced in smaller batches with ethical treatment to their employees. All in the heart of Downtown Los Angeles. The Vida Sheath Dress I'm wearing is made with 88% Tencel  Lyocell and  12% Spandex.  Lyocell is primarily made of eucalyptus and like Modal, they're gentle on the skin and have naturally antimicrobial and wrinkle-resistant properties. 
One of my clients mentioned once that it's hard to find sustainable brands that are trendy and stylish,  she's right to some extent, I agree that many of us can't live in basics only, although, think about minimalism, for some people it was just a trend that spiked during COVID-19 lockdown, but for many it's a conscious lifestyle by choice, one that could effortlessly be sustainable.
Another comment on the same subject: Oh Rose but I love ZARA  and H&M so much, even SHEIN, they are so trendy and affordable! – I get this a lot and I now that when we like fashion so much it's difficult  to not consume trends, but remember the diet concept? this would be your fast food, how often would you indulge in it? on the bright side, one of the above mentioned retailers has put a CONSCIOUS line in practice, do you know who am I referring to?
As a Blogger, Personal Stylist and fashion lover it's very tempting to fall through the cracks, I admit that not everything I buy is 100% ethically made or sustainable but I definitely consume less and style more, this is the core of my personal styling and wardrobe consultation services. Another issue I see is peer pressure, it's hard even on adults likes us, but did you know that this isn't a problem for younger generations?  let's be more like GEN-Z's in this matter (read more about their approach to fashion here) .Re-styling your basics, framers, accessories and buying only worthy pieces, automatically makes you look smart and confident, you don't have to compulsively buy an outfit every weekend to look stylish and current for the next coffee reunion with your friends.

Here is a friendly reminder of how to keep on the sustainable path.

 
-REDUCE the consumption of fast fashion.
-REUSE / RE-STYLE your clothes and accessories.
-RECYCLE / DIY or ask someone else to help you redesign and transform garments into something different. 
And when it's time to shop think about this:
– Would this purchase add value to my capsule wardrobe ?
-Do I need it or want it?
-Where was this garment made, am I supporting Unethical brands ?
– What is it made of, micro plastics or natural fibers ?
The days when closets were full of clothes that we didn't wear not even once are long behind us, new generations are turning to sustainability and I think it's our responsibility as adults (and parents) to echo these practices.
Thank you for visiting the blog!  drop your thoughts in the comment box,  email me at rose@cafeconellas.us or send me a  DM to @LizoStyle
"The greatest threat to our planet is the belief that someone else will save it" Robert Swan.