Style: Minimalist 
Color Palette Rooms : Whites Beiges with Champagne accents.
Color Palette kitchen: Grey and chedrons  with checkered tabletop patterns 
No hay nada más emocionante que empezar una nueva temporada con un guardarropa curado y los accesorios que lo complementan, verdad? Bueno de esta misma manera me siento con la casa. La diferencia sería que mi closet lo edito  4 veces al año y la decoración de la casa solo la cambio 2 veces; Agregando solo unos detalles para remarcar las temporadas.
There is nothing more exciting than starting a new season with a cured wardrobe and accessories that complement it all our looks, right? Well in this same way I feel about the house. The difference would be that I edit  my closet 4 times a year and my house  only  twice; For the warm and cold weather adding only a few details to highlight  the seasons.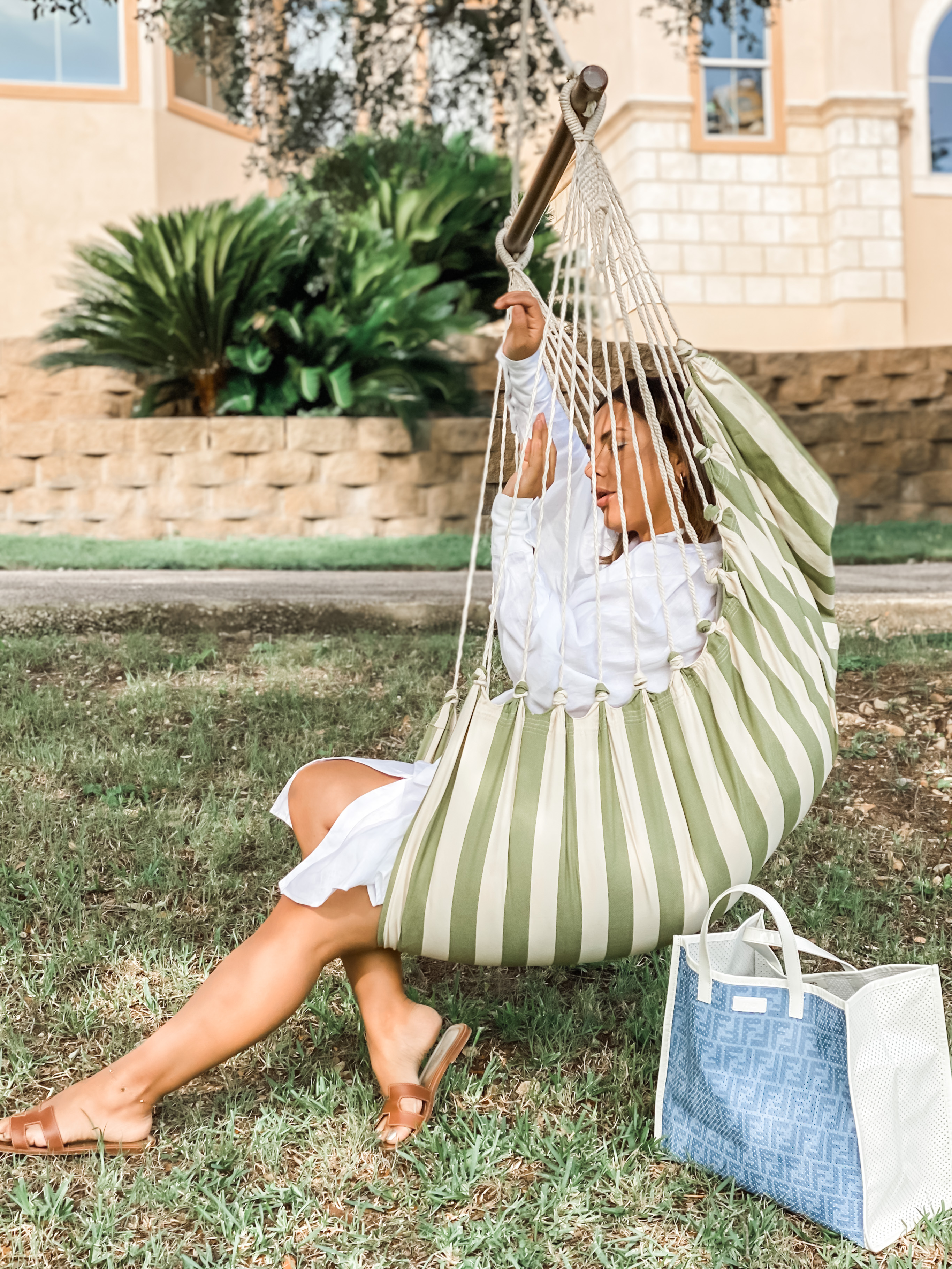 Aunque no soy decoradora de interiores he encontrado el gusto por la decoración y tan solo haciendo estos  5 cambios es suficiente para sentir nueva vitalidad y alegría en la casa.
Cambiar la ropa de cama
Revestir los cojines de la sala
Cambiar el  arte y decoración del baño de la sala
Usar una vajilla diferente
Accesorios en el jardín
Claro está que se pudiera cambiar cada rincón de la casa pero al hacerlo me encuentro con tres situaciones #1 lo que voy a estar invirtiendo en re -decorar #2 en dónde almaceno todo entre cambio y cambio y #3 dónde queda la escencia? .
Although I am not an interior decorator I have found out that with  these 5 changes is enough to feel new energy and joy flowing through the house.
Change the bedding
Replace the cushion covers of the main living room
Change art and decoration of the living room bathroom
Use a different set of dinnerware 
Accents around the garden or porch 
Of course, one could always change every corner of the house but if I did it  I'd encounter three situations # 1 the amount of money I'd be invetsing # 2 where would I store everything between changes and # 3 Where is the essence in all this?
Let's do this. 
Tiempo Aproximado: 8 horas.
Approximate time: 8 hours.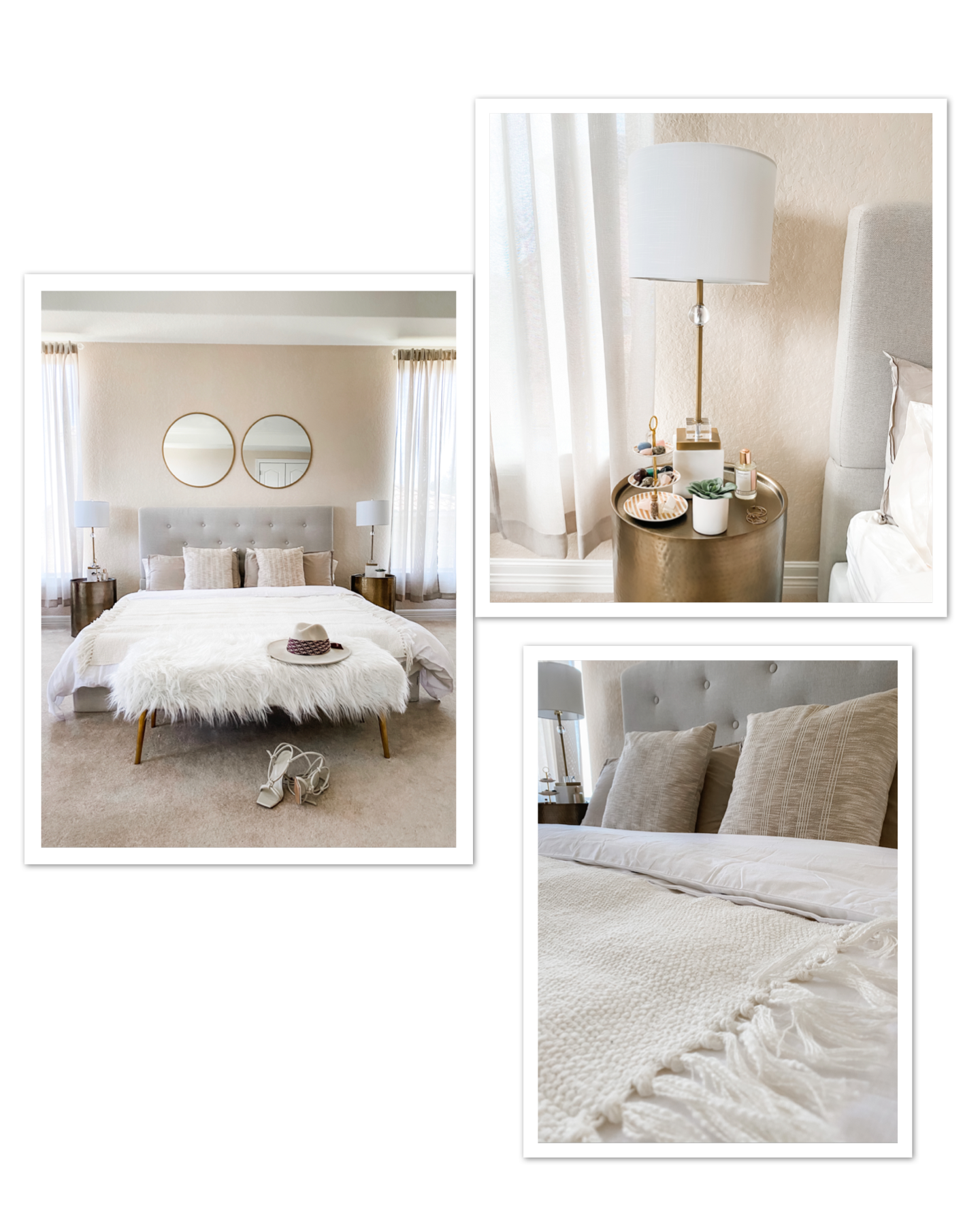 Al momento de decorar,  lo que hago es cambiar accesorios de un cuarto a otro, las lámparas de mi recamara  las compré hace algunos meses para el cuarto de visitas. Estoy segura nadie las va echar de menos. Los espejos estaban en mi sala. Lo único nuevo aquí es la banca, los dos cojines y el throw,  estos dos últimos en Nordstrom. Si quieres ver cómo estaba mi recamara en tonos rosas ve a este blog. Te dejo los links para que veas más colores en esta marca.
At the time of decorating, what I do is interchanging  accessories from one room to another, I bought the lamps in my bedroom a few months ago for the guest room. I'm sure no one will miss them and the mirrors were in my living room. The only thing new things here is the bench, decorative pillows, and throw, these las two from Nordstrom. If you want to see how my bedroom was in pink tones, go to this blog. I leave you the links so you can see more colors in this brand.
La sala es el epicentro de mi casa, me encantaría decirte que siempre la tengo ordenada pero a mis hijos les encanta acampar allí todo el tiempo. Para mí  lo más funcional son salas en color neutro; blancas, grises y khakis así con un pop de color paren otras. los colores que rotan todo el año son amarillo, naranja, burgundies y dorados. Este verano tocó blanco y beige con tonos champán, me encanta porque se ve limpia e iluminada.
Tip:Los cojines de mi sala siempre son los mismos, solo cambio los forros, de esta manera guardo mucho espacio en los closet de blancos. Tengo por lo menos 7 sets diferentes que he ido comprando poco a poco y los alternos en  salas y recámaras.
The living room is the epicenter of my house, I would love to tell you that it's  always tidy and neat but my kids love camping in there all the time. To me, the most practical couch colors are in white, gray and khakis, just add a pop of color and they look like new. I always alternate with yellow, orange, burgundies and obviously gold. This summer it's all about  white and beige with champagne tones, I love it because it looks clean and bright.
 

TIP

:The cushions in my living room are always the same, I only change the covers, this way I save a lot of storage space. I have at least 7 different sets that I have been buying little by little throughout the years.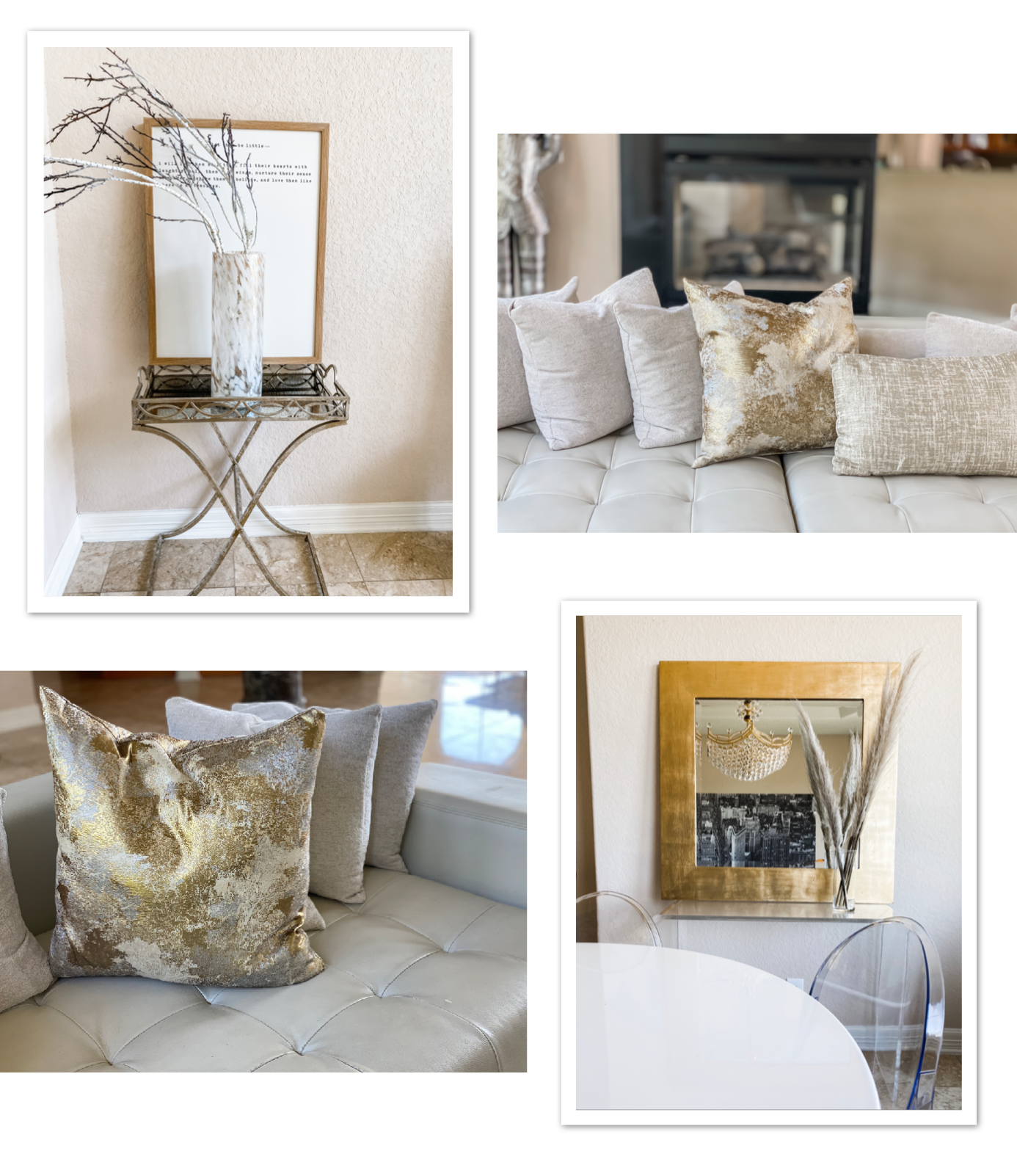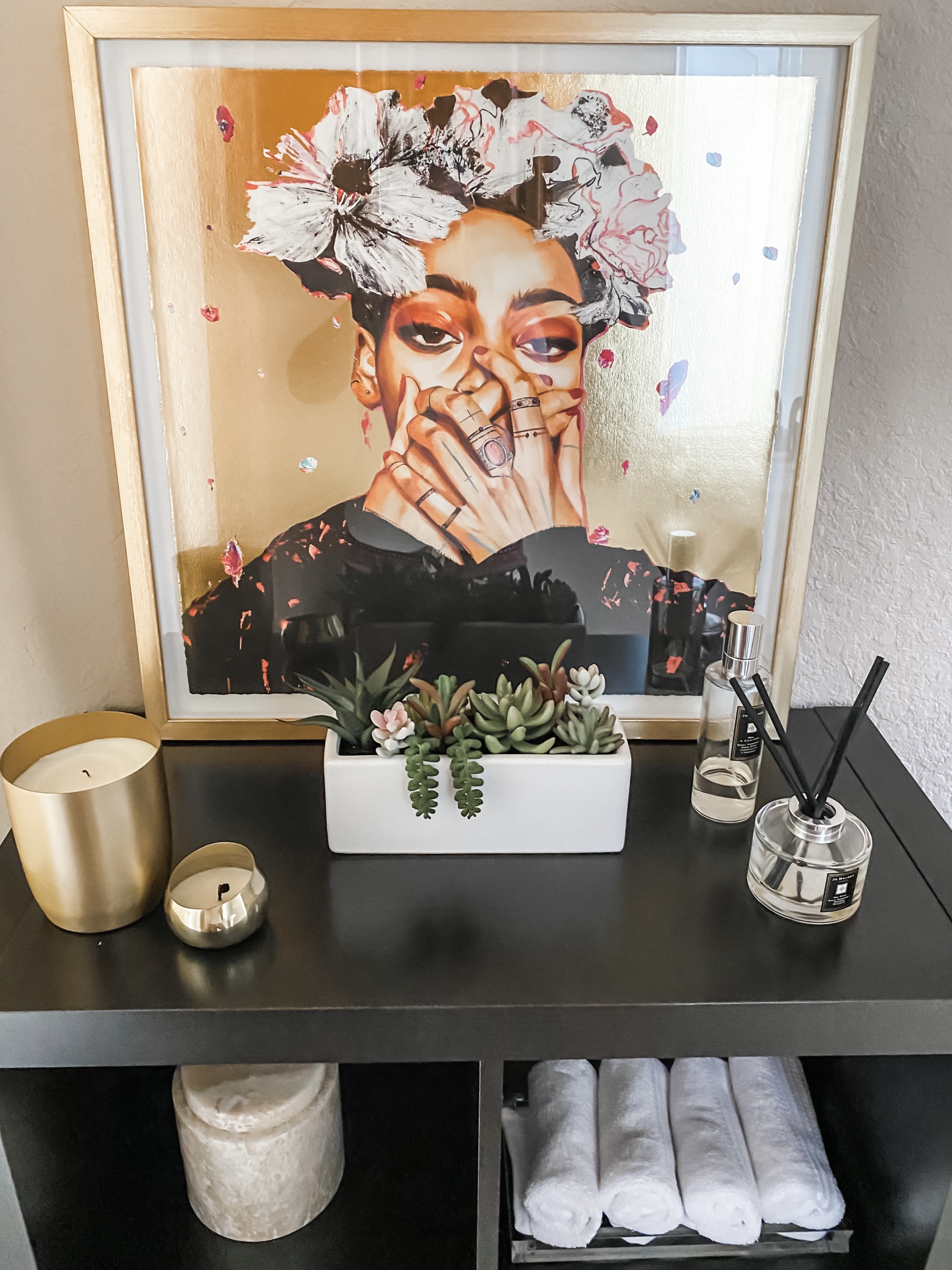 El baño de la sala es muy importante, siempre tiene que oler lindo y verse bien. Este baño lo tengo un poco relegado, le he querido hacer un makeover desde que me mudé aquí, pero como no estamos seguros si esta es la casa en la que queremos estar, he terminado por hacerle nada. Aún así, puse un mueble de pared que aunque no es nada especial,  me gusta las separaciones para poner cositas como velas y fragancias aromáticas,  vases, toallas de manos, objetos personales que las visitas y obvio mis cuadros ! que te parece este de Oliver Gal? captas el mensaje ? Tengo varios de esta marca son femeninos, divertidos y a muy buen precio.
The powder room is very important, it must be scented all the time, organized and clean. Have ours a little neglected, I have wanted to do a makeover since I moved here, but since we are not sure if this is the house we want to be in, I end up doing nothing to it. Even so, I put a this cabinet that although it is nothing special, I like the cubby spaces to put things like candles and aromatic fragrances, vases, towels and personal hygiene items for our visits. Wall art plays a huge roll here. What do you think of this Oliver Gal frame? do you get the message? I'm a fan of this brand they are feminine, fun and affordable.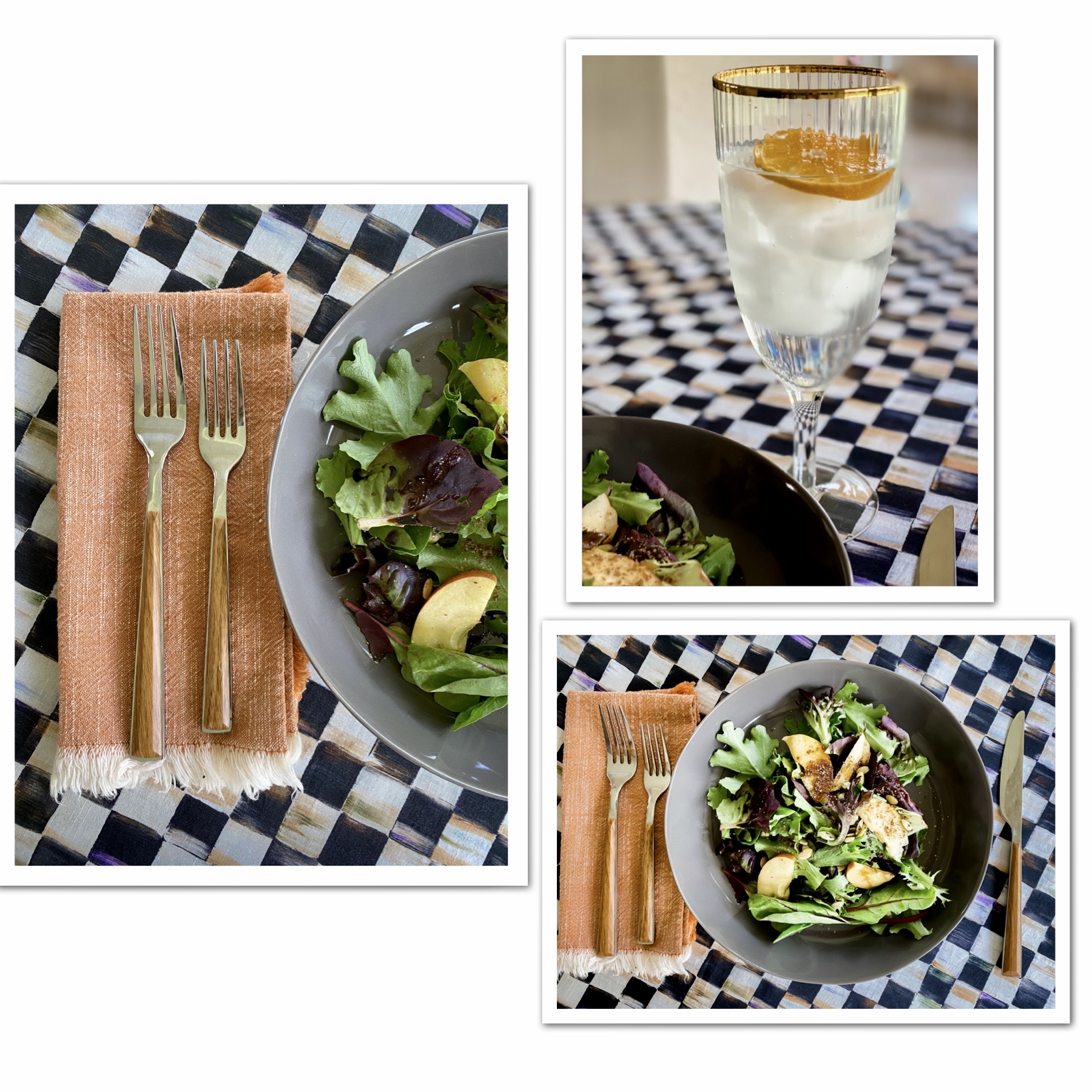 En la Cocina..
Si has visto mis historias, ya sabes que siempre comparto foto de lo que estoy comiendo parte por la comida parte por la vajilla. Los colores de los platos varían entre amarillo, gris, blanco, rosa y algunos con decoraciones clásicas como flores y aves. Casi nunca cambio los manteles, me gusta como resalta el cuadrado de Mackenzie -Childs en comidas casuales; para convivio más formal uso beiges. Igual con los cubiertos, usamos  los que tienen detalle en madera para desayuno o comida,  los plateados y dorados para cenas.
In the Kitchen
If you follow my stories, you already know that I like sharing a photo of what I am eating, part for the food, part for the dishes. Colors vary between yellow, gray, white and pink (just like everything else around the house)  and some like the Lenox with classic decorations like flowers and birds. I hardly ever change the tablecloths, I like how the Mackenzie -Childs checkered patterns stands out, I use this for casual dining and for more formal dining  I use beiges. As for the cutlery, we use the ones with wooden finish  for breakfast / lunch and the silver and gold  for diners.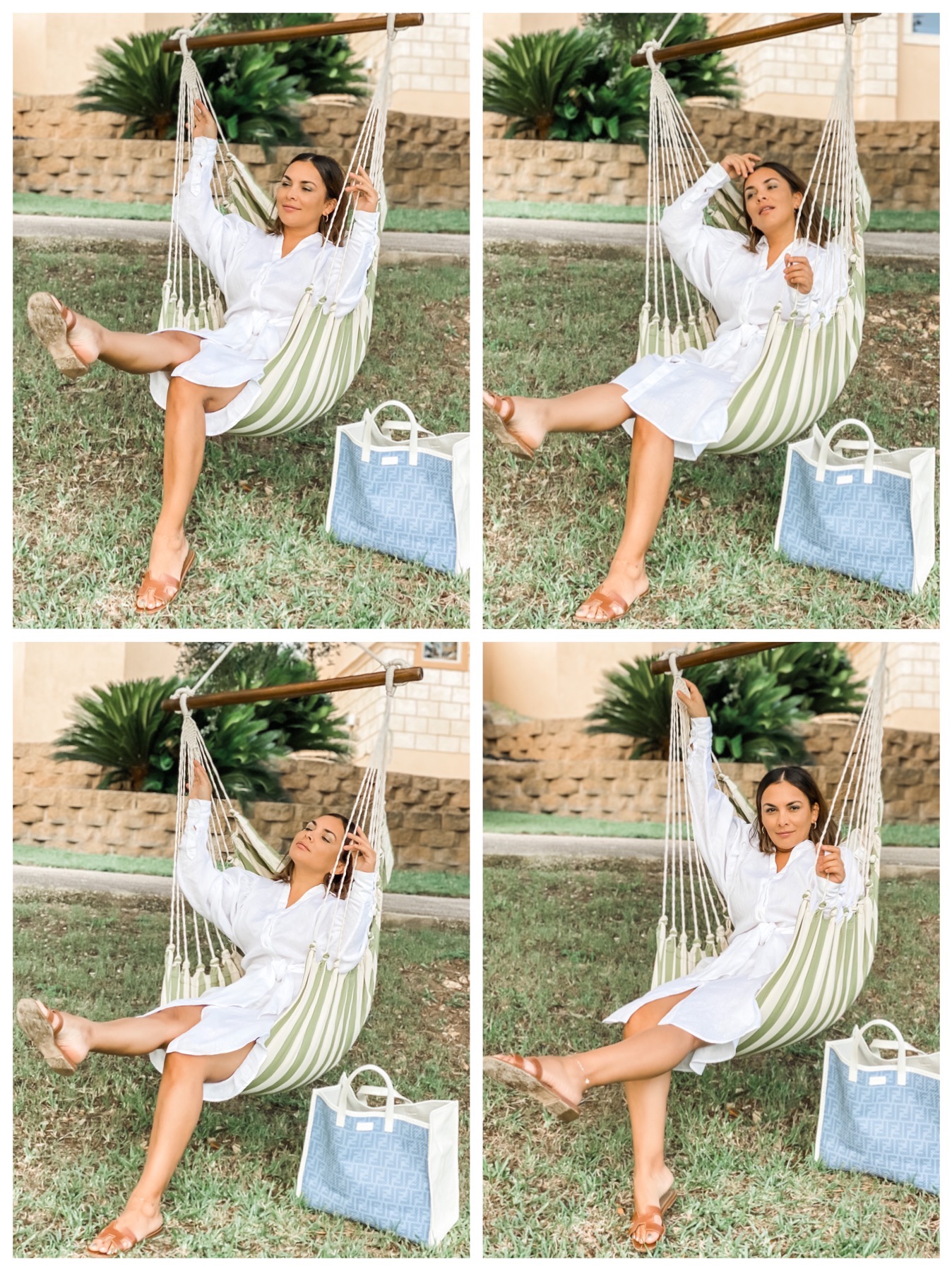 Por último, pero no menos importante es la decoración del jardín tanto al frente de la casas como el patio. En esta ocasión solo instalé un set de columpios  que han sido todo un hit no solo con mis hijos, también con los vecinos! les encantó  la idea.  Están bellísimos y son muy cómodos, vienen en diferentes estampados, son de Horchow y los encuentras aquí .
Last but not least, backyard and porch decorating. I recently bought a set of swings for my front yards, there  a hit ! not only with my children, but also with the neighbors! they loved the idea so much that soon enough we'll see the whole block rocking (literally) these comfortable chairs. They are beautiful and  they come in different designs and colors, you can find them at Horchow. Click on get above image for even more affordable options.
VESTIDO BLANCO|Johanna Ortiz para H&M (sold out)
BOLSA TOTE|Fendi
SANDALIA|Hérmes
Gracias por vistar el blog, no olvides que puedes contactarme via DM en mi instagram @lizostyle o por email rose@cafeconellas.us si necesitas ayuda con tus outfits o para encontrar cualquier tipo de decoraciones para tu espacio.
Thanks for visiting the blog, don't forget that you can contact me via DM on my instagram @lizostyle or by email rose@cafeconellas.us if you need help with your outfits or to find any type of decorations for your space.