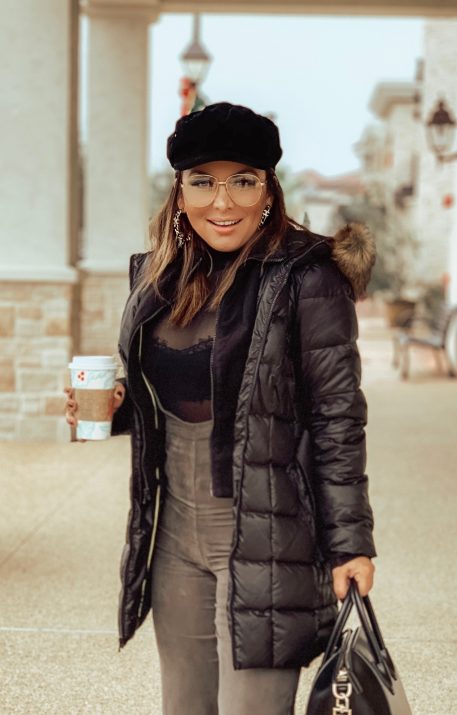 Cómo les va de frío? here in San Antonio is  all gloomy and rainy but I can deal with it as long as I'm wearing the right clothes, the colors of this outfit are a classic; military green and black is a combination that works all year round.
Jumpsuit | Fashion Trend L.A.
Puffer| Marc New York
Bodysuit|Forever 21
Bag|Antigona Givenchy (Box Leather)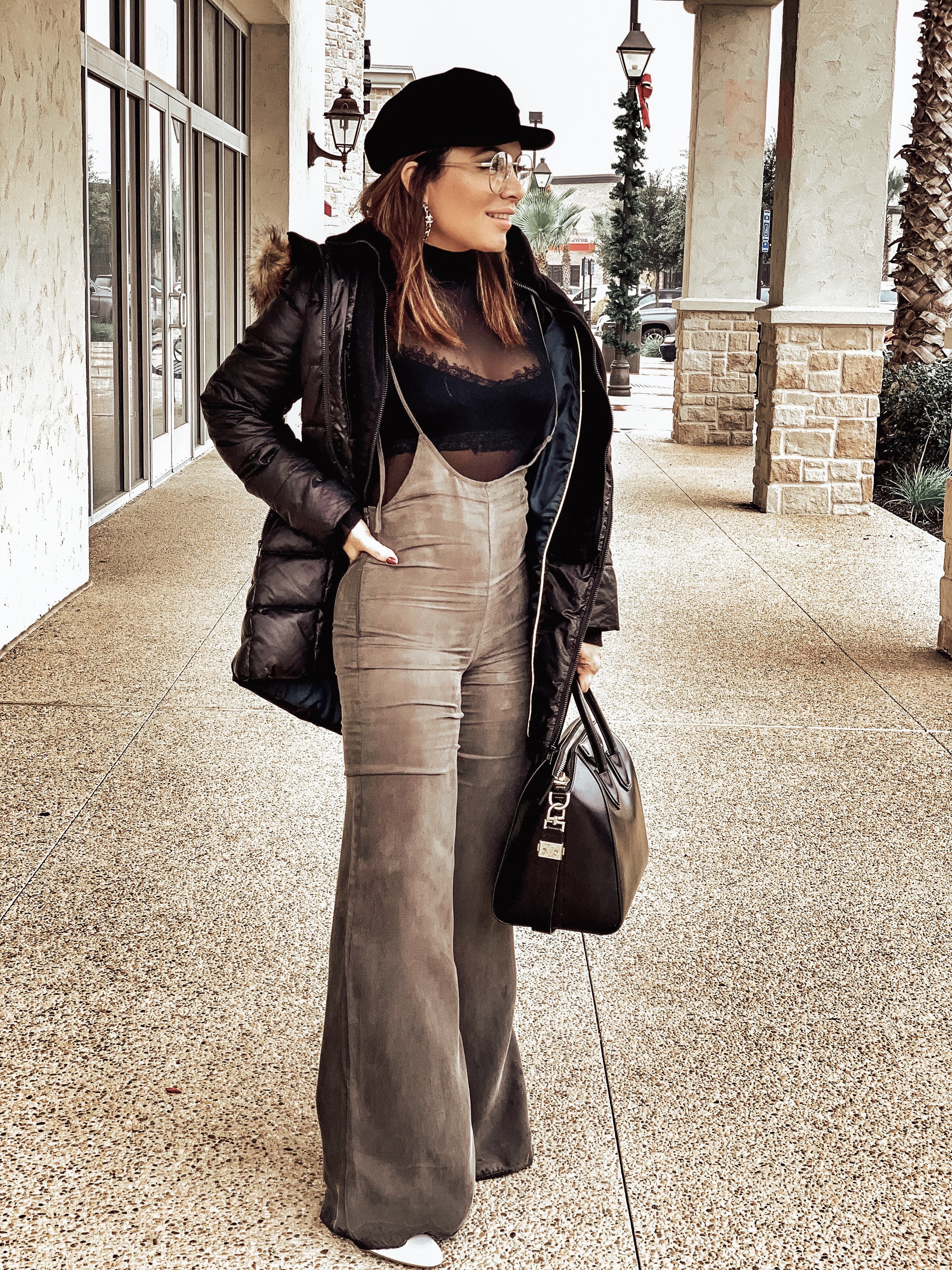 The jumpsuit I'm wearing is from Fashion Trend LA a boutique in Los Angeles that carries a lot of trendy and feminine styles with fun accessories to compliment our OOTD's, visit their page to shop the sale and check the winter arrivals! you are not going to believe the prices. 🙂
The jumpsuit (did you see my stories?) is silky smooth and form fitting, I'm wearing sz medium. This time I decided to pair it with a sheer bodysuit but I'm planning to wear it with a chunky cropped sweater too.
Cold days call for extra layers, a good option is that quilted down jacket that you have forgotten in the depths of your closet, these aren't for ski outfits only dear, wear them with contrasting styles such dresses, slacks and sequin skirts just to mention a few.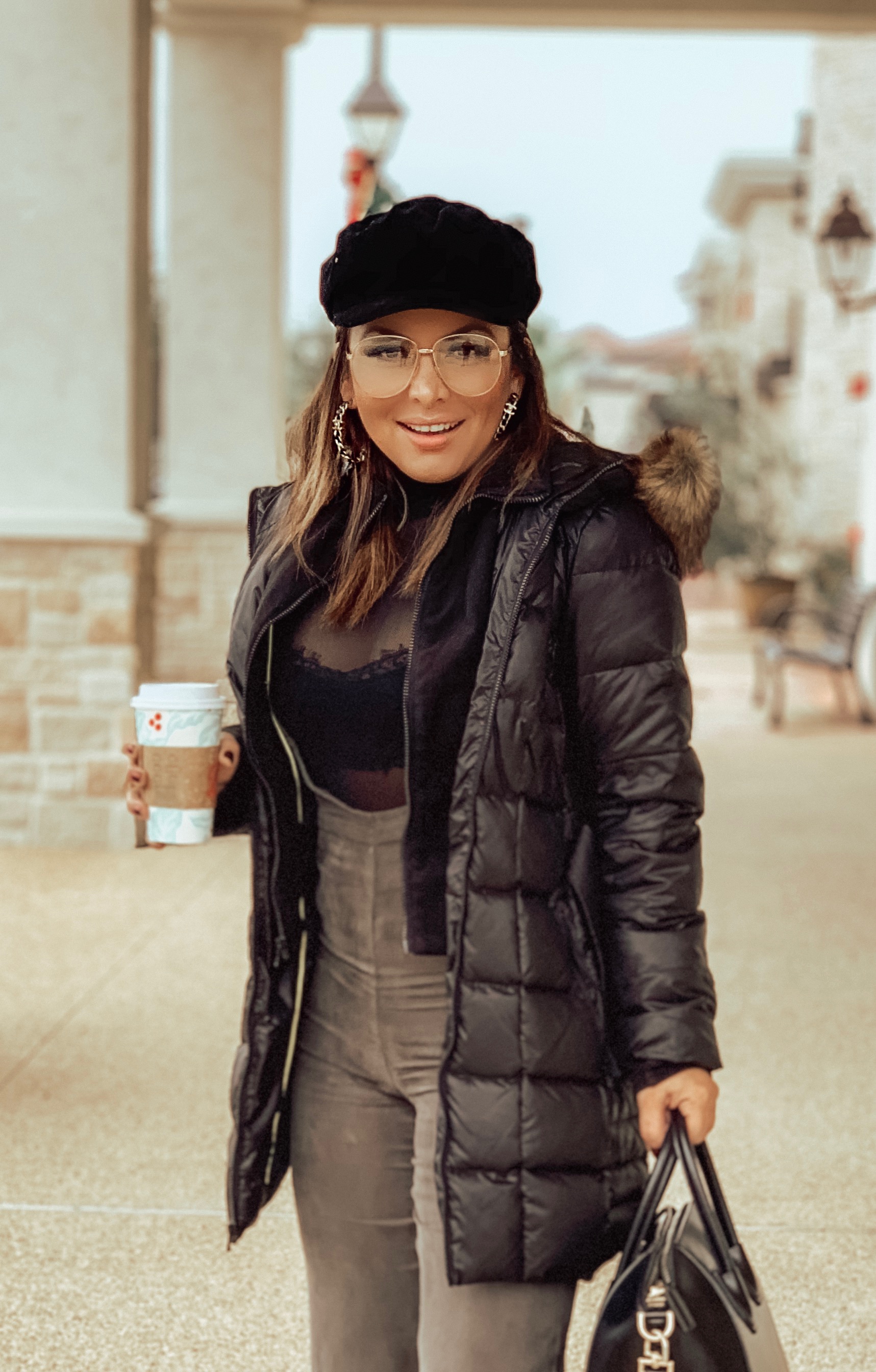 My jacket is the Allison, I like that is belted with a fleece inner jacket and the faux fur detail in the hoodie is removable.  The price of a down Jacket varies depending  on the down fill power, mine is a  400-450. Bright and metallic colors look amazing on these patterns, adventure on a statement winter staple, these puffers are a great addition  to your wardrobe.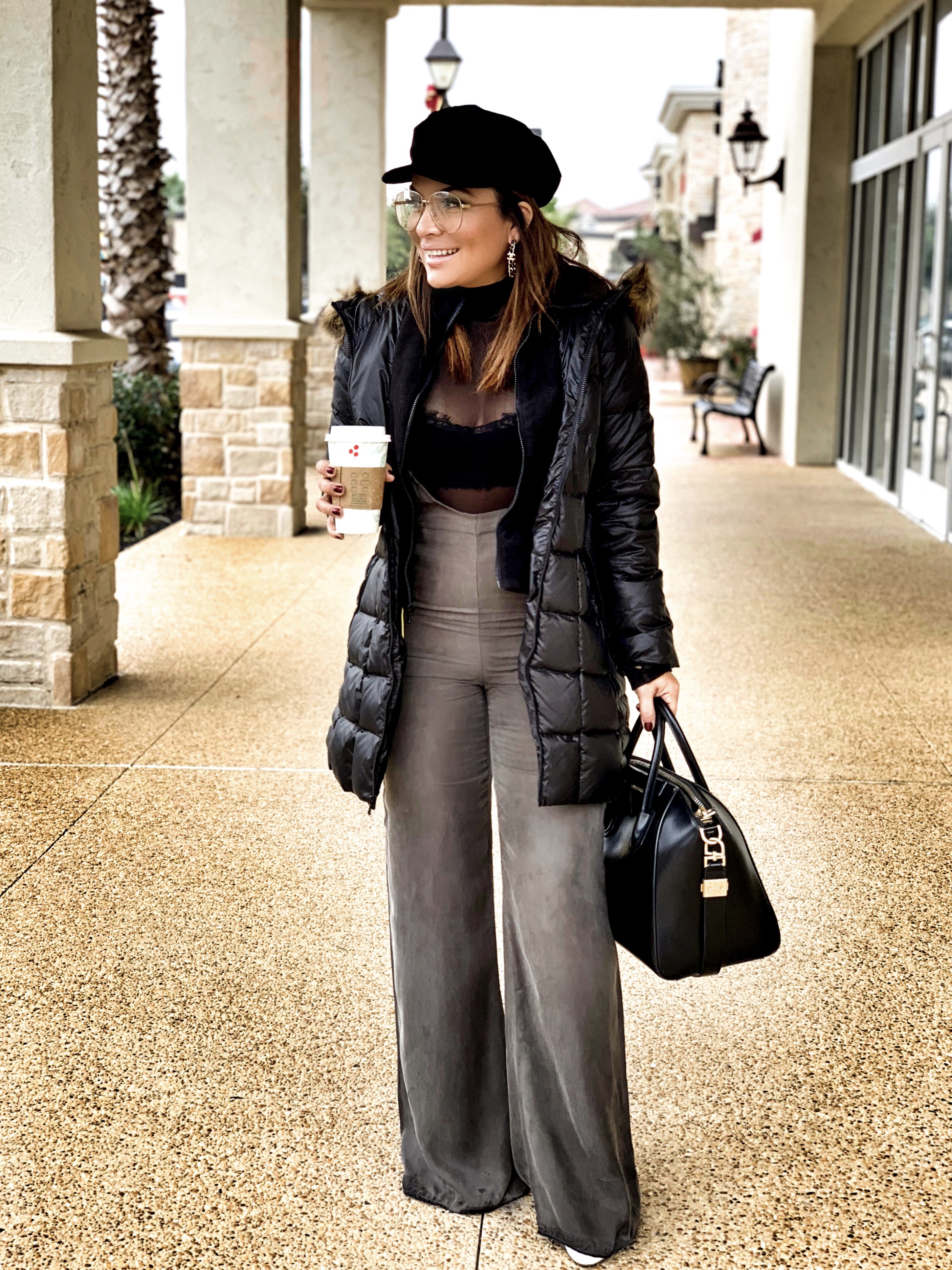 Last but not least, accessories! I want to focus on the bag, this Antigona is one of the most coveted  bags and is still in high demand, mine is in box leather, sometimes I see a good sale in blacks but this time I found a burgundy that OMG I really need it in my life AND  it's  in super sale! Definitely a good investment piece.
Thank you for visiting the blog my loves ! Don't forget to stop by @LizoStyle and heart the looks you like. See you in the next blog where I'll be sharing tips on how to choose the right down jacket and how to style it.
TATA!💕
Rose.
XO's