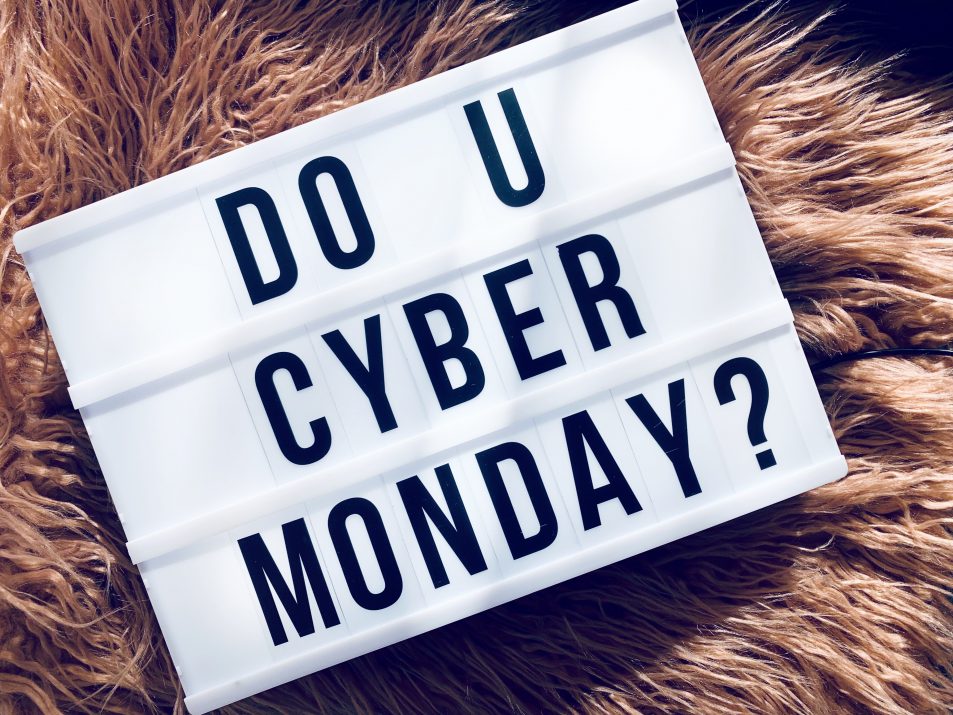 I know, Cyber Monday right? like if we didn't have enough with Black Friday, but being honest CyberMonds are my favorite, I actually look forward to this day. Everything starts with my shopping lists at the beginning of November I organize it by categories, Me (first of course)then kids, husband, home etc. Before I had the blog, my lists where screen shots  or saved items on my favorite retailer's websites, now I save them in widgets so I can share them with you on a blog post such this. Everything  here are great deals but once you click to the item it'll take you to its website, read the banners there and look for more discounts codes to apply additionally to this price. hope you find something that interests you.
Like I said, first I see what's there for me before I move forward with the rest of the "categories" This is the perfect time to look for designer sales, the problem with this is that they fly off the shelves in a blink of an eye, so I have to act quickly. Click on the Moschino black top (last one) to see the design up close, I thought they were sprinkles!
One can never own too many shoes or bags and if they are Designer, even better! these are at a very good price point, the 4 Stella's Falabella 

bags I have, I got them on sale, they are a 

classic worth every penny.
you actually have to click on Some of the images to see the original price.  A few items from this list are at Neiman Marcus Last Call page, they have up to an 80% off on the entire site.
Okay, I lied when I say that kids were the next category, actually is home, OMG so many sales in accessories and furniture. I don't  like to rush my home decorating, I'm always searching for that special piece for a particular space, I can literally search for years for
the 
perfect
 coffee table, credenza or console; Don't get me wrong there're hundreds of beautiful home accents out there, but when you have an idea in mind nothing else fulfill your expectations, I have  accessories  worth thousands but also furniture pieces that I got at a vintage shop or flee market for a few dollars.
Yay Kids! my lists are not about toys, my kids aren't in that age anymore, they are in to…I don't really know what they're in to anymore, but last year, my daughter Ivanna asked Santa Clause for a "new soft and cute bed sheet set " (I died of embarrassment when I hear her telling my mom) nevertheless I assumed that your kids might like something like that too, so here are a few cool options for boys and girls, and for you too. You are welcome my dear, oh and some toys too just in case, they seem cool.
Okay and what's there for the King of the house ? so many things to choose from, books, gadgets, subscriptions, golf classes and equipment even kitchen utensils but my suggestions are a little bit on the posh side, I know that not every man is after designer sales but it's also true that they need to add at least one good fancy thing in their closets twice a year, it can be a shirt, blazer, shoes or belts. I promise I can see the difference in their personalities when they are wearing them!
More home stuff! this is how people figures out my age, I'm an old lady at heart, regardless, remember that during the Holidays you have all these gatherings at your place and you want to entertain well therefore it's nice to make your guests feel special by serving them in your best dinnerware on a nicely decorated table, this list is about that! I actually listed a few things  that I've owned for years like my Villeroy & Boch set and the Kim Seybert napkin rings, the Jonathan Adler cocktails napkins will be my next purchase.
And last but not least, goodies for our furry soulmates, we must show our appreciation for chewing on our heels or corners of every piece of wood they find in the house also for showing their love and loyalty even though we don't play with them as much. This year I was thinking on the Pet cube Play Camera, do you have one? it seems like something we could use when not at home, besides the Cyber Monday offer is irresistible, click on the image to see the final price.
Well my friends these are my suggestions, more than cyber Monday it overall reflects What I would buy for me or my family, most of the prices are set until 12/2/18 what varies are the extra savings good for today only. Thank you for visiting the blog and allowing to share my thoughts with you, find daily inspiration by following me on social at @LizoStyle @CafeConEllasTv and @BloggingSATX.
XO's Rose Ferreira