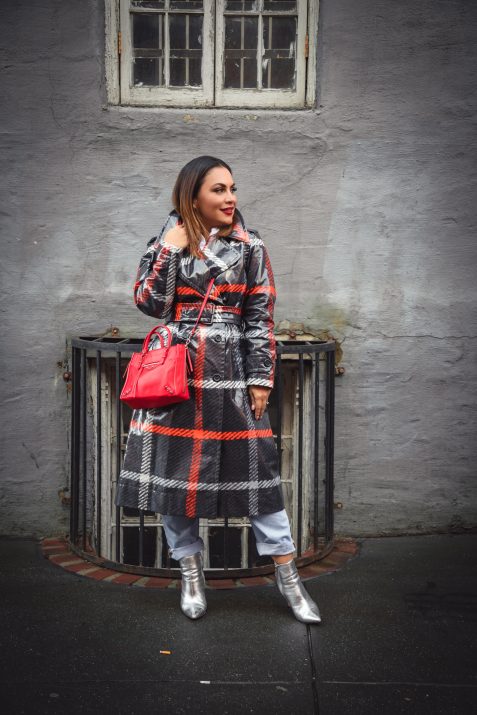 One of the looks that I enjoyed the most during NYFW with this eye catching trench coat, There are so many different looks you can pull off for NYFW; Fashion forward, conservative, trend setter, head to toe designer, kardashian style etc. Truly yours opts for comfortable real life outfits. Read about the Fashion shows I attended here.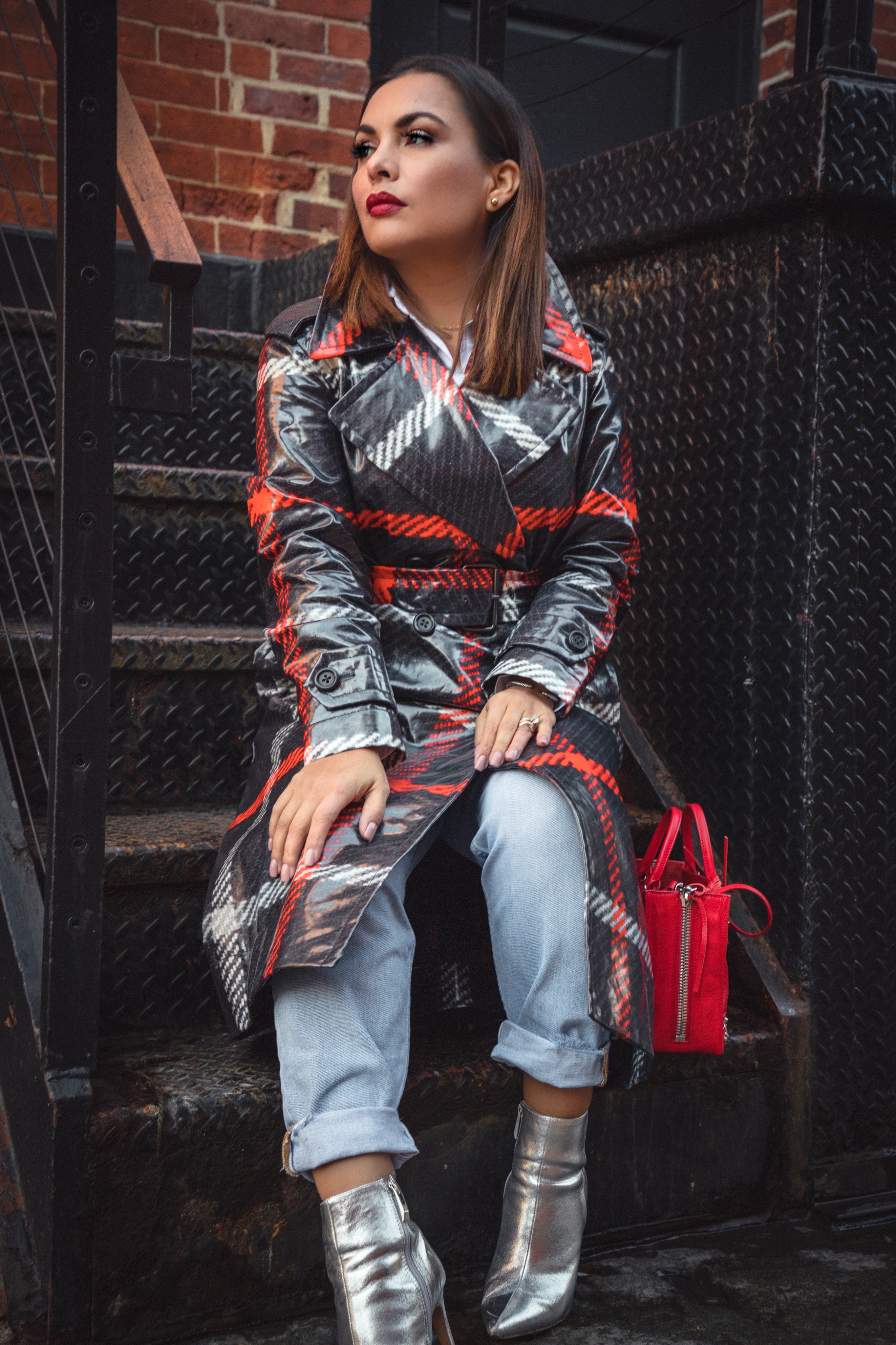 you can still find it in stores (click on image) it's suppose to fit oversized, I'm waring a size 4 but 2 could've been a better option.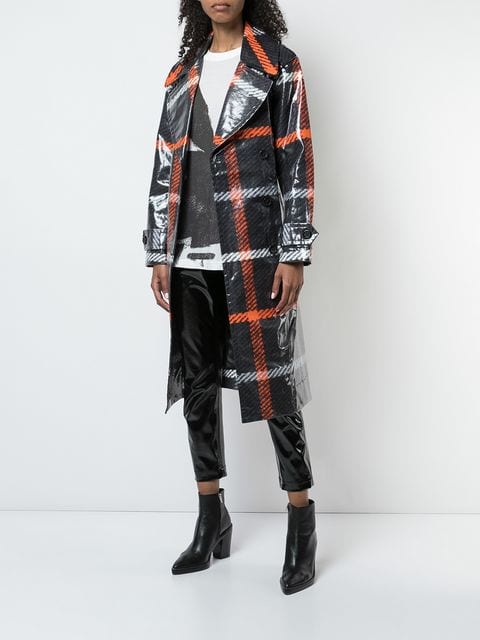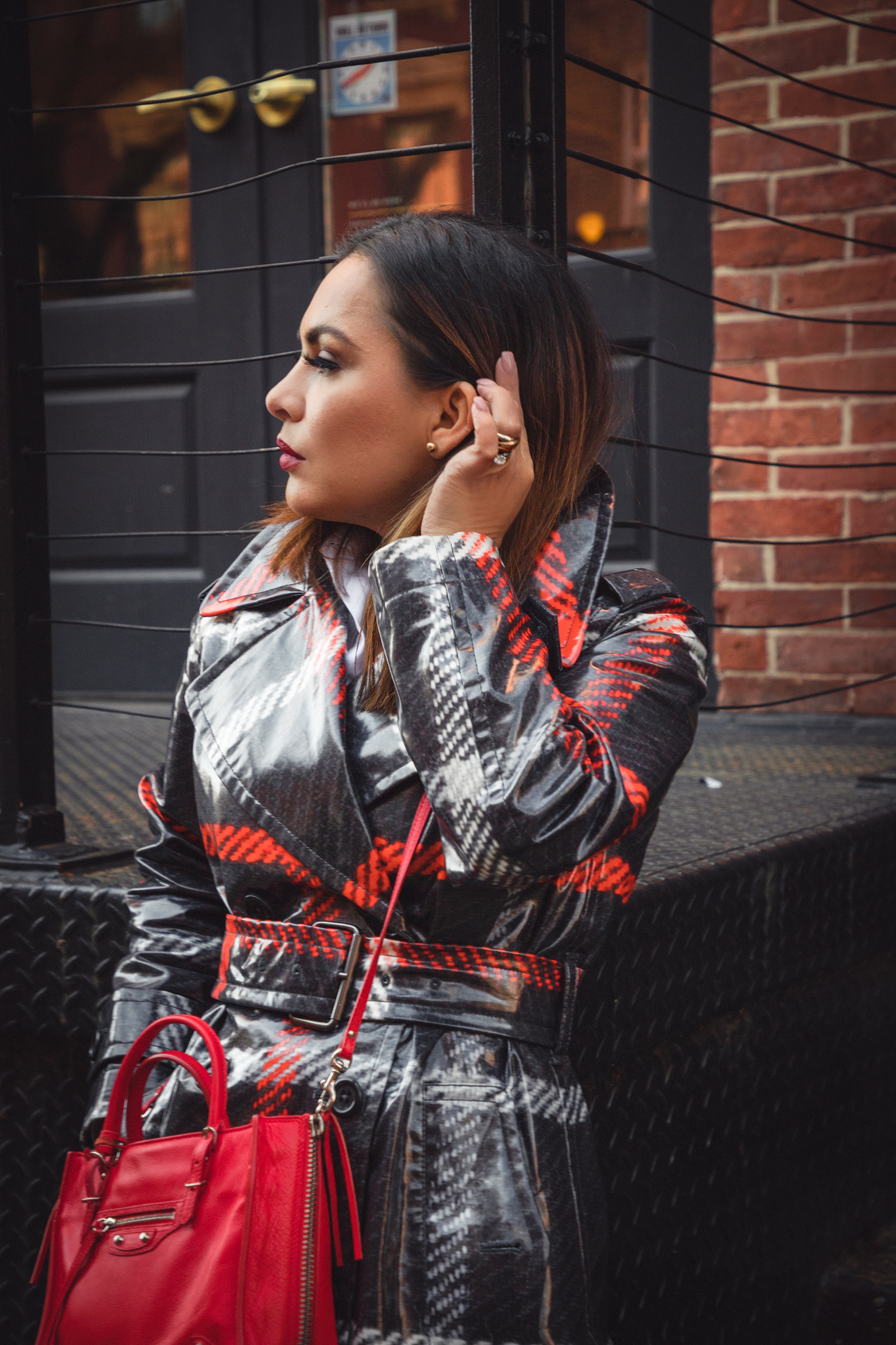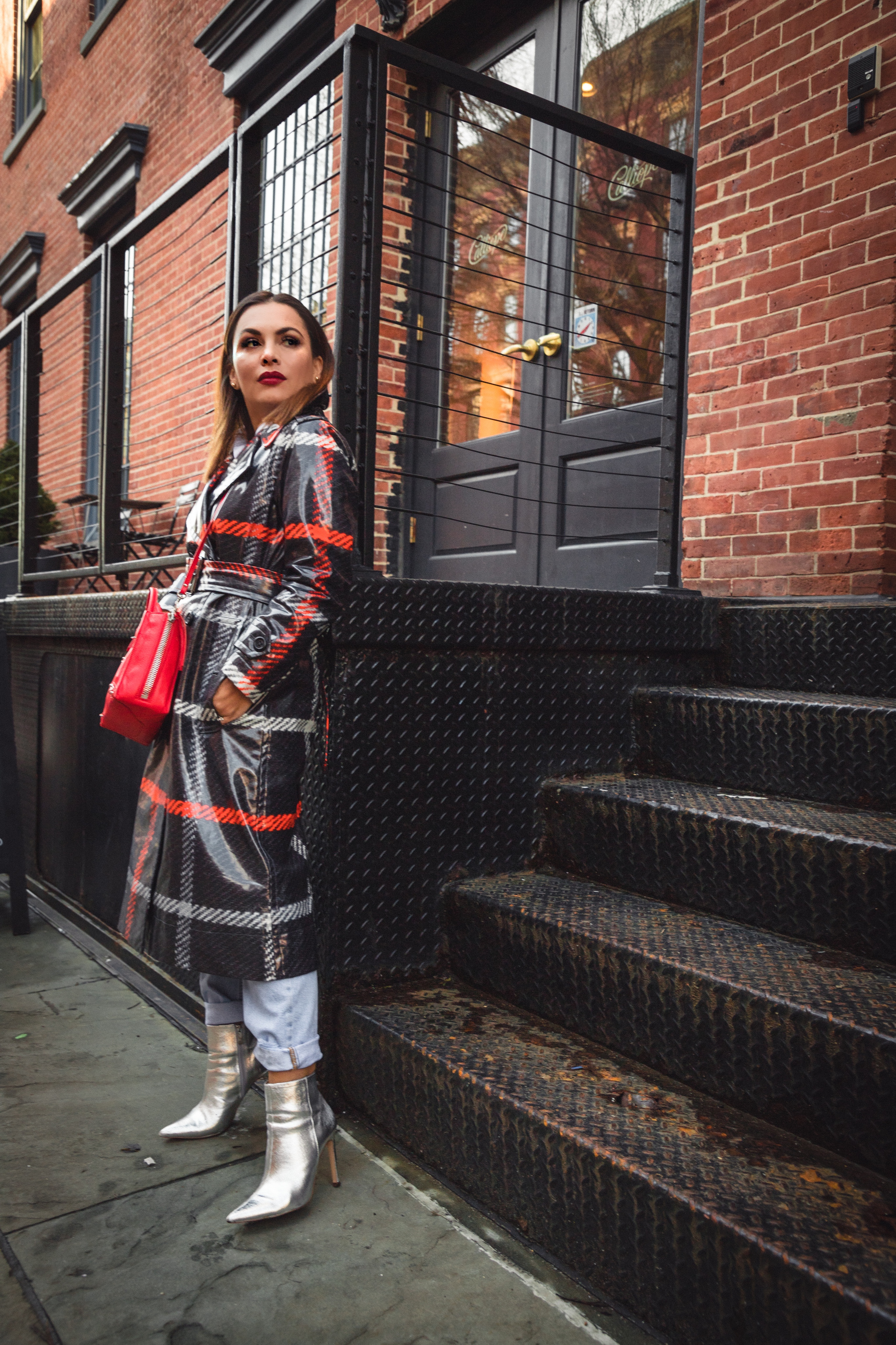 This trench coat is 100%  coated cotton therefore is a great option por a rainy day, I wore it with my favorite silver boots these are Zara but I've link more styles. A pair of metallic boots belong to any fashionista's closet.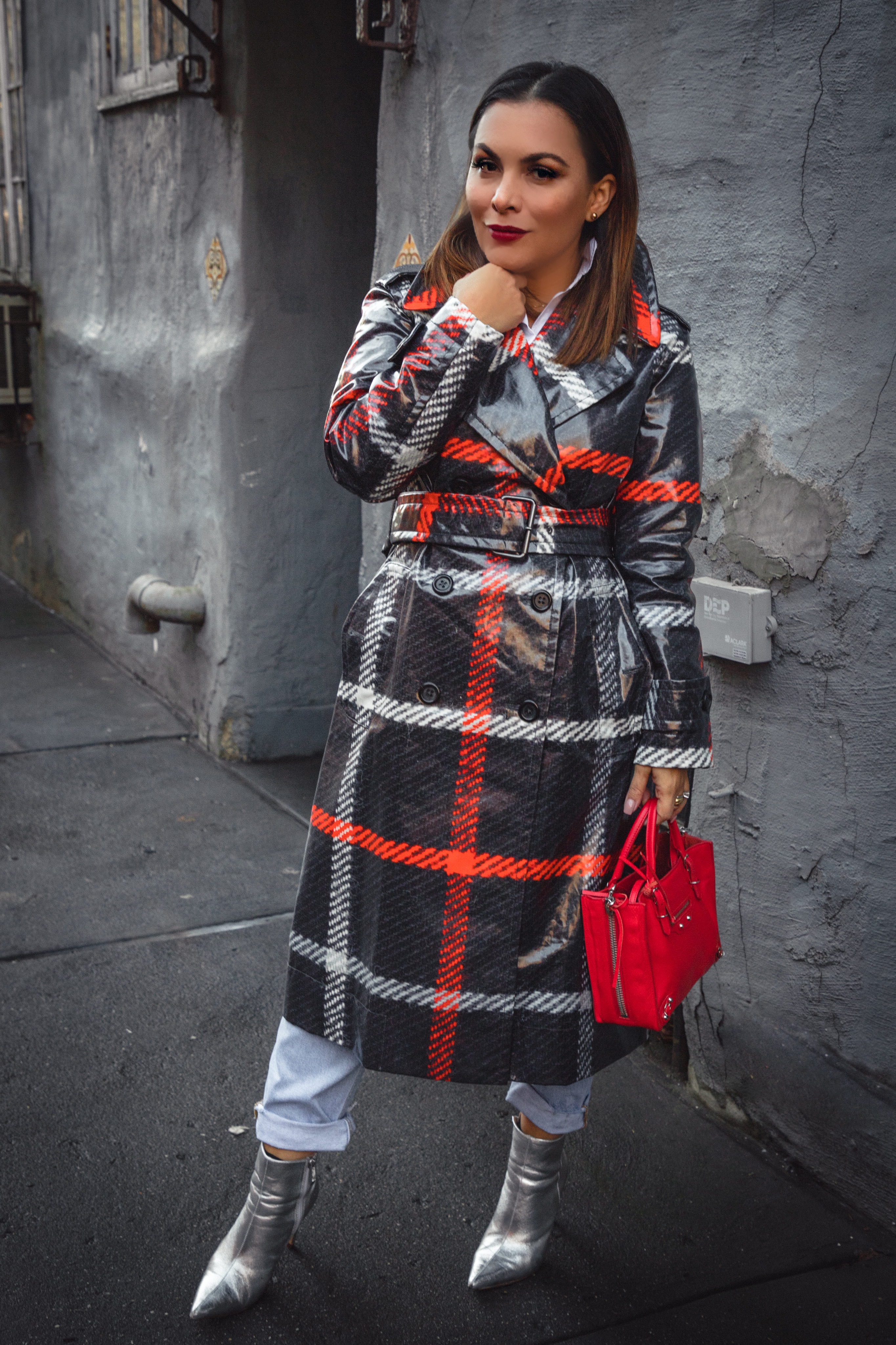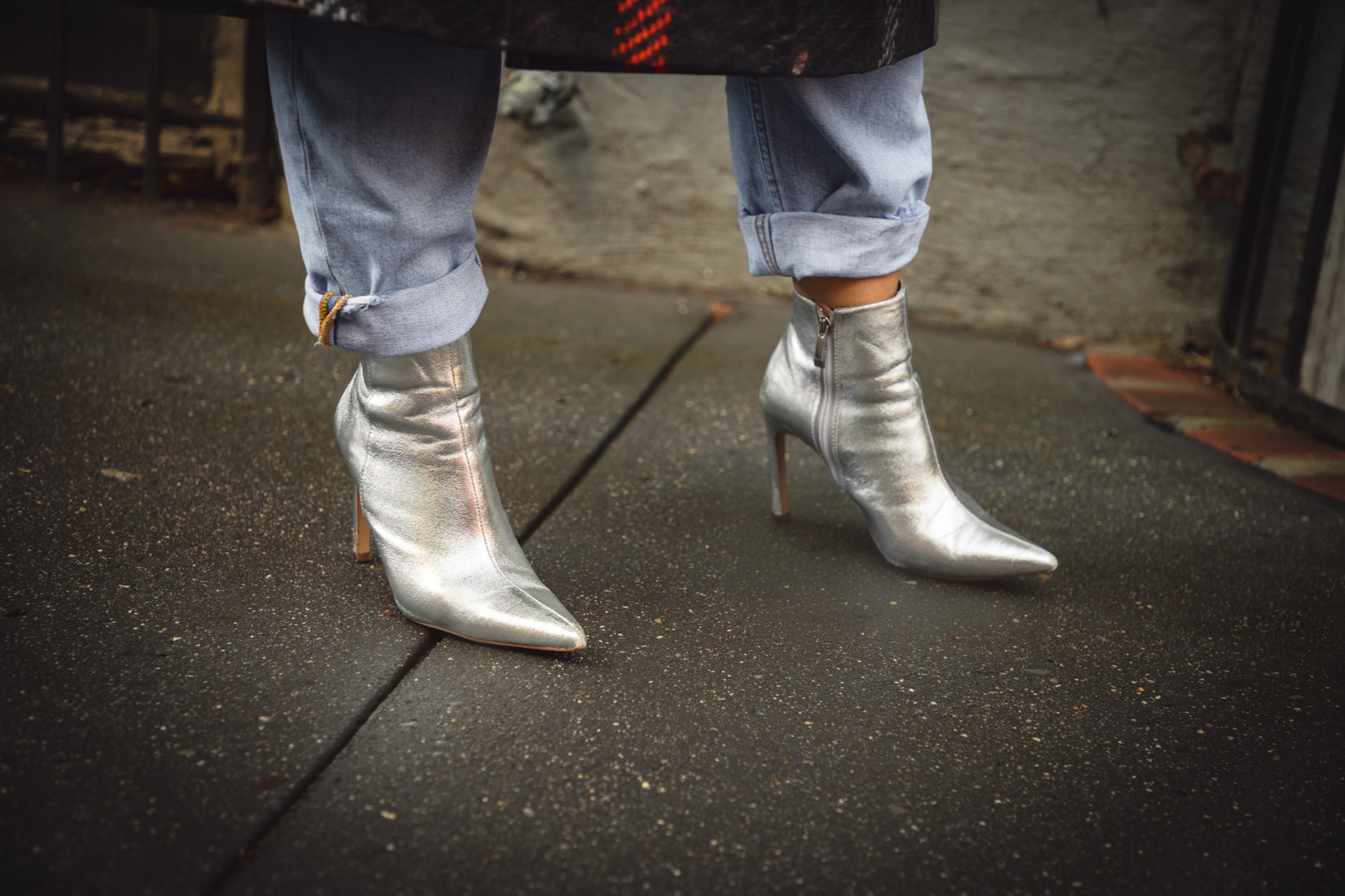 Another cute accent is this Papier Balenciaga in bright red, this mini tote carries all my essentials, I can wear it as crossover or carry it by the handles for a posher look. See the new colors and also  pre-loved options.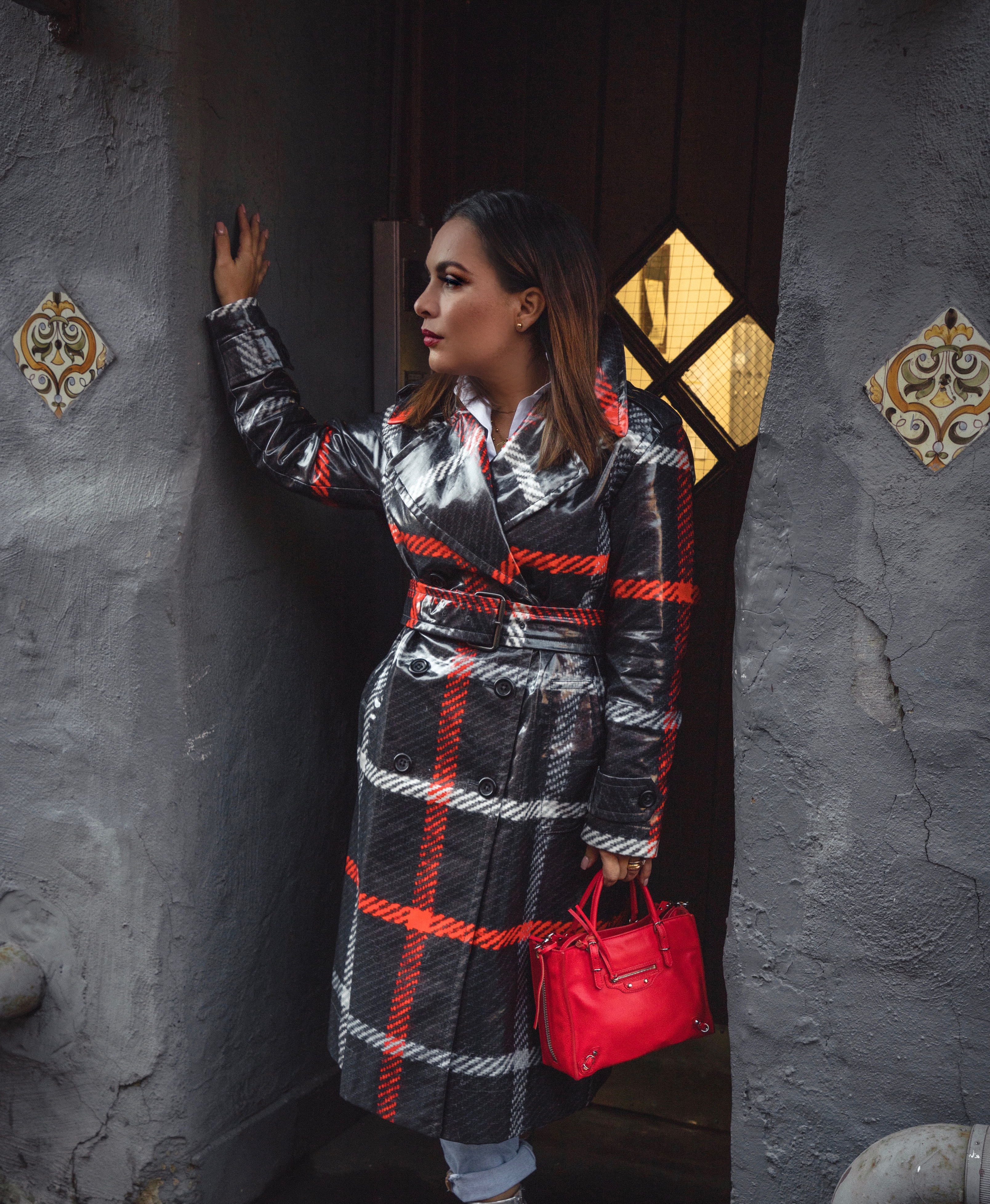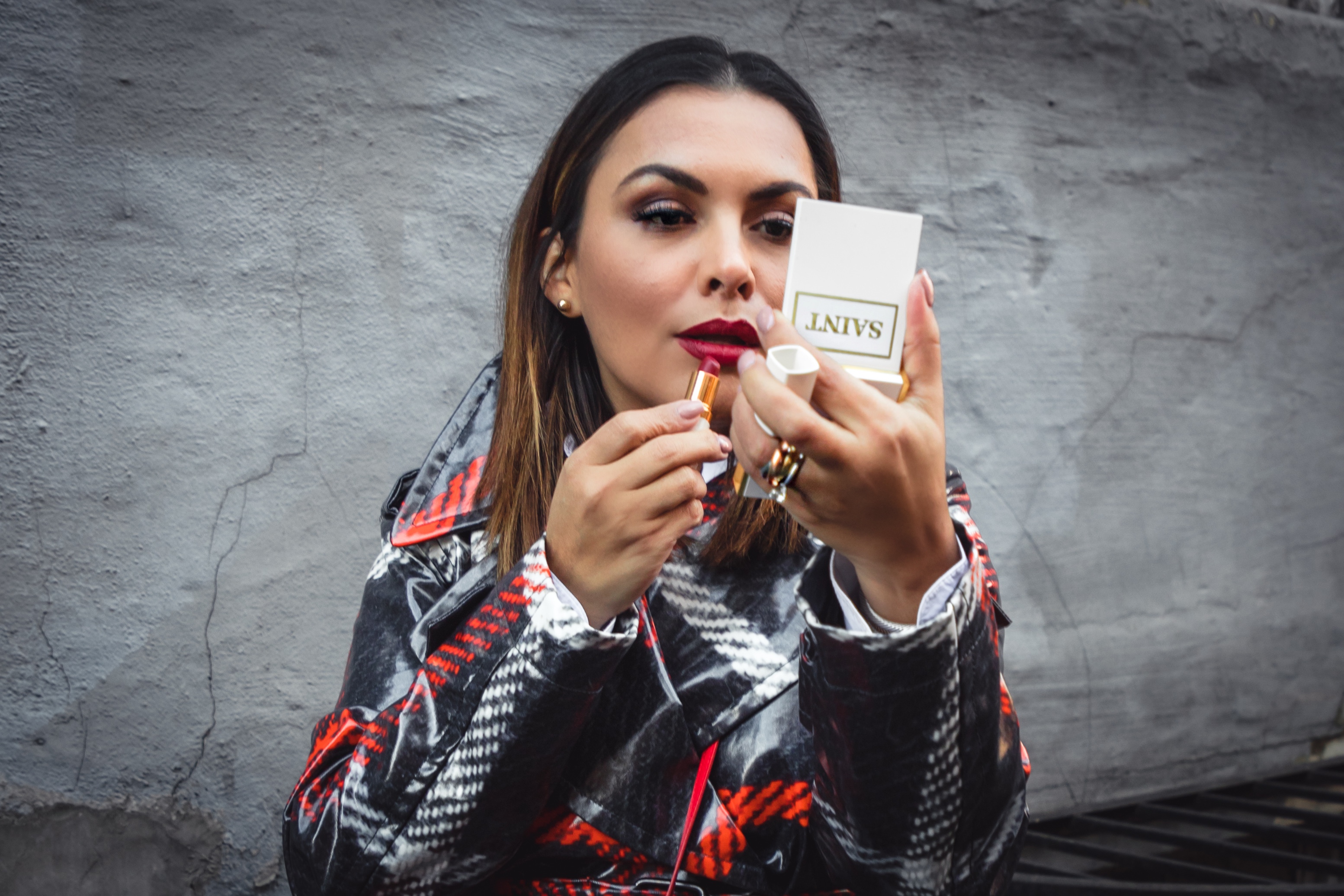 As for makeup I'm obsessed with everything Saint Cosmetics, it's  a clean Plant-based line from Canada, you must try it, the lipsticks won't dry up  your lips; the compacts and foundation are full coverage and  don't clog my pores. Here I'm wearing scarlet on my lips, bronzer 9 and blessed in Burgundy shadows. click on image.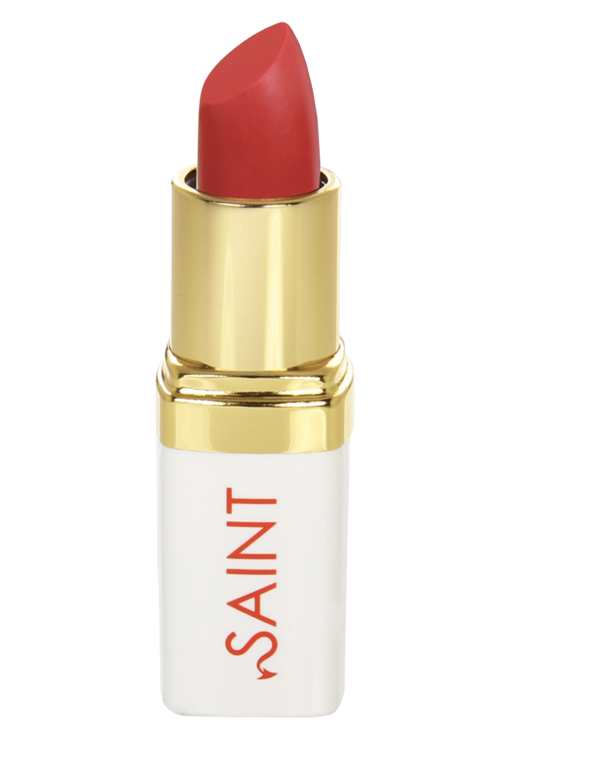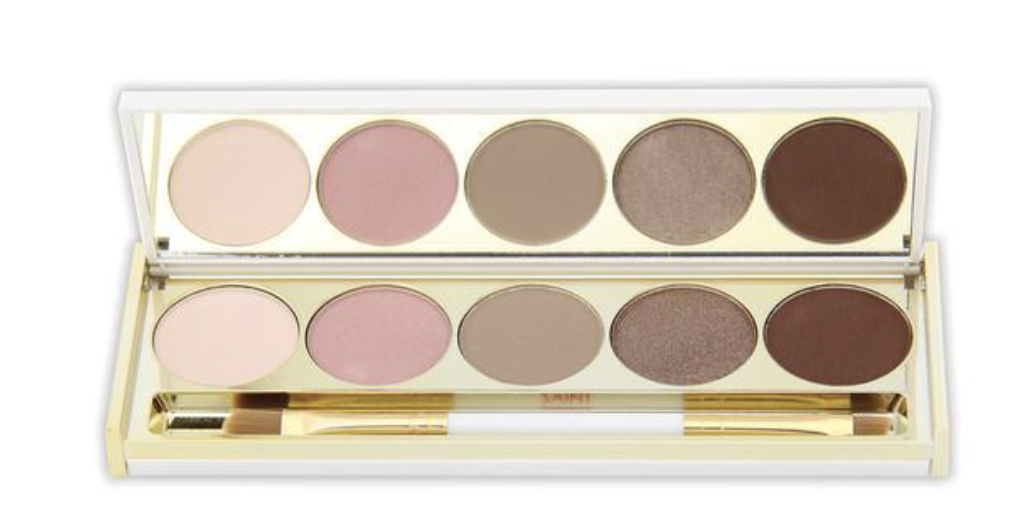 Some shows are back to back, carrying an extra pair of conformable shoes is essential. the Falcon Adidas are  very stylish, I don't mind  be seen in a sneaker like these ones.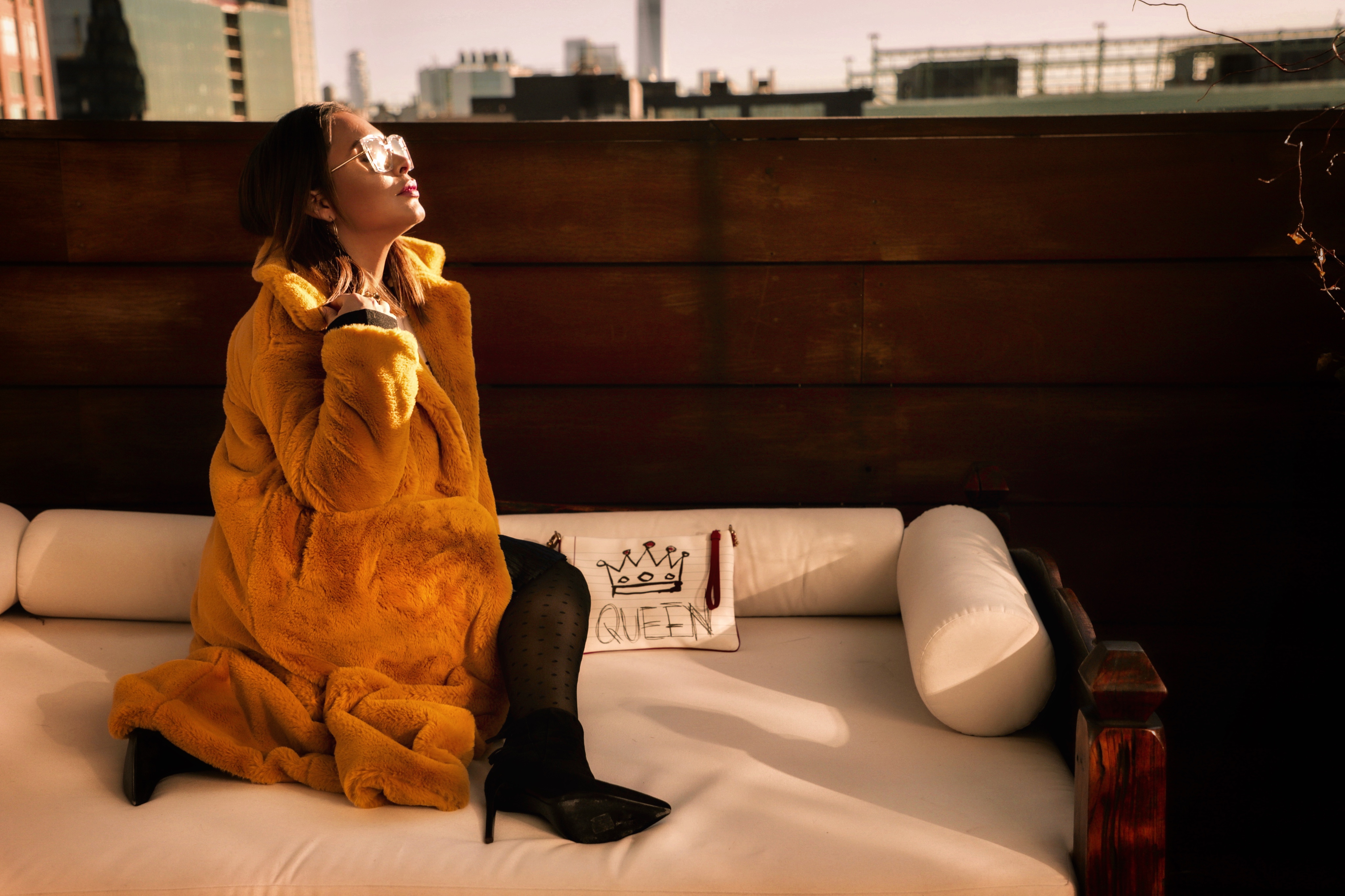 I didn't wear my Adidas to every event but what I wore almost every day was this coat from ASOS, so warm and cozy.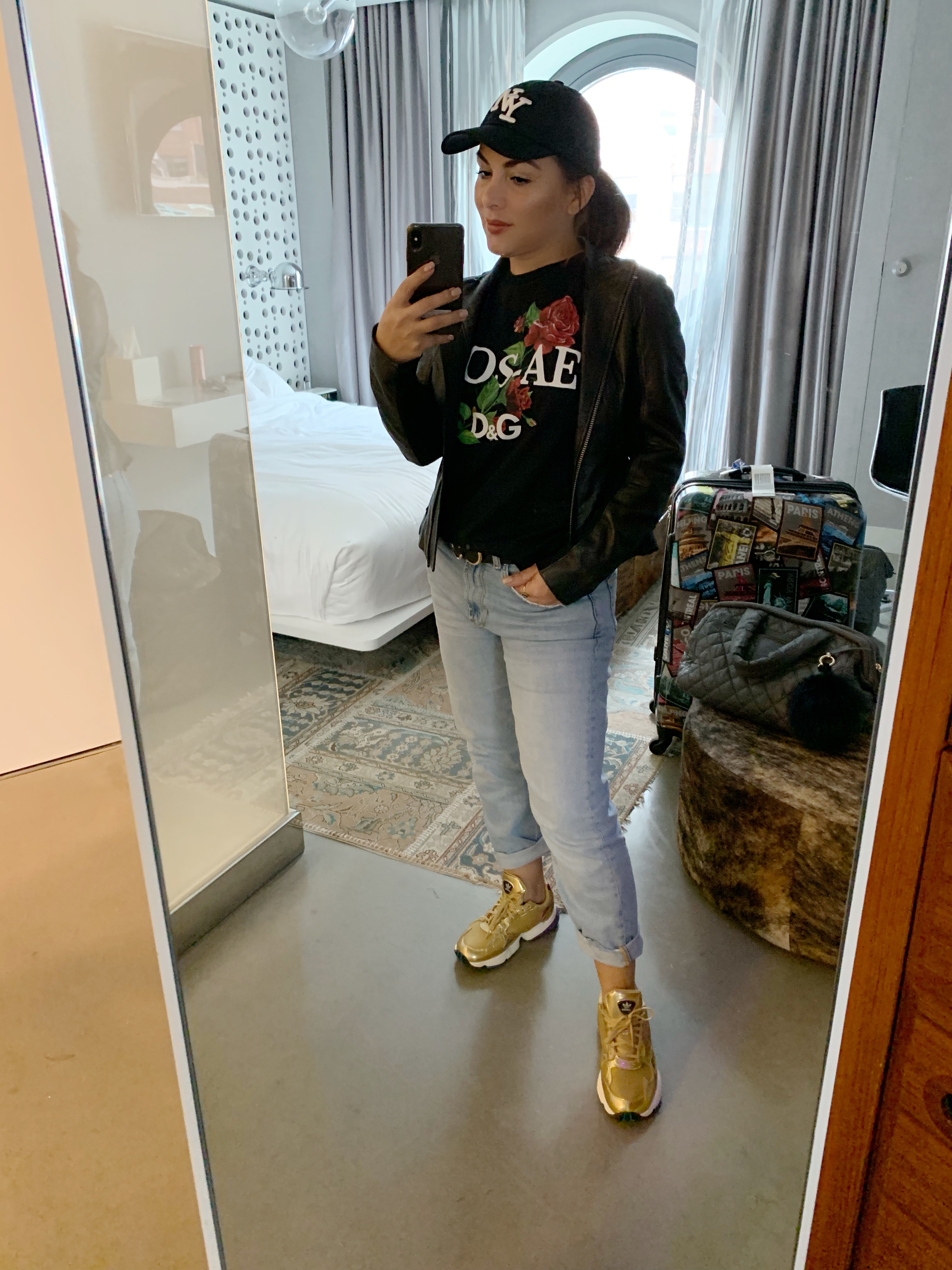 I brought two D&G t-shirts to my my trip, dress Them up or down, either way they look fab.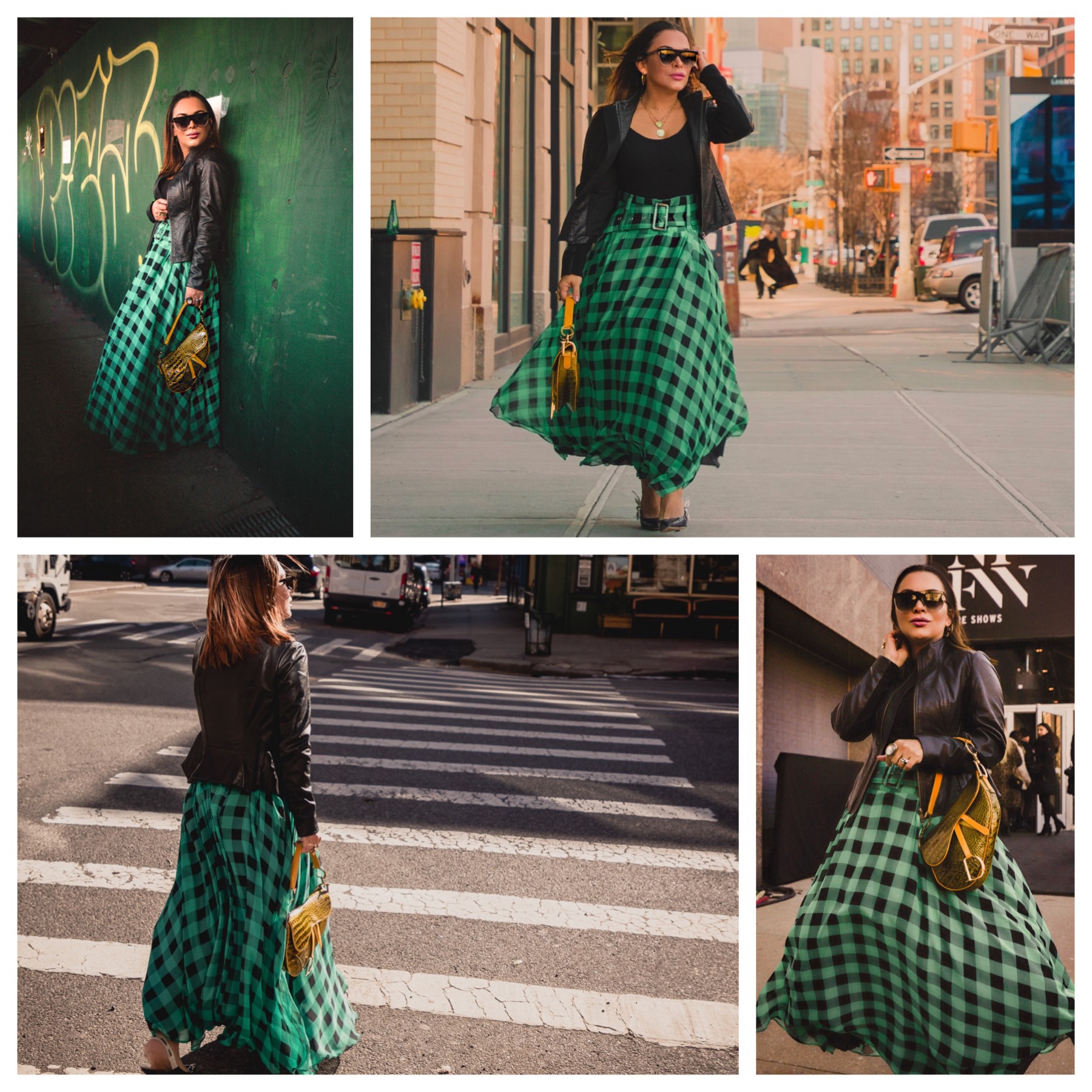 Plaid skirt by Mexican Designer Hanna Herrera,  I love the easiness of her styles. This skirt was a conversation starter.
Last but not least, Thank you so very much for keeping me company every moment while I was in NY, sometimes  it gets overwhelming running from one corner to the other but when  your dm's, question and comments  lead to small  conversations everything falls back in place,  you guys  are my fuel!
XOXO
Rose Ferreira
@Lizostyle
rose@cafeconellas.us