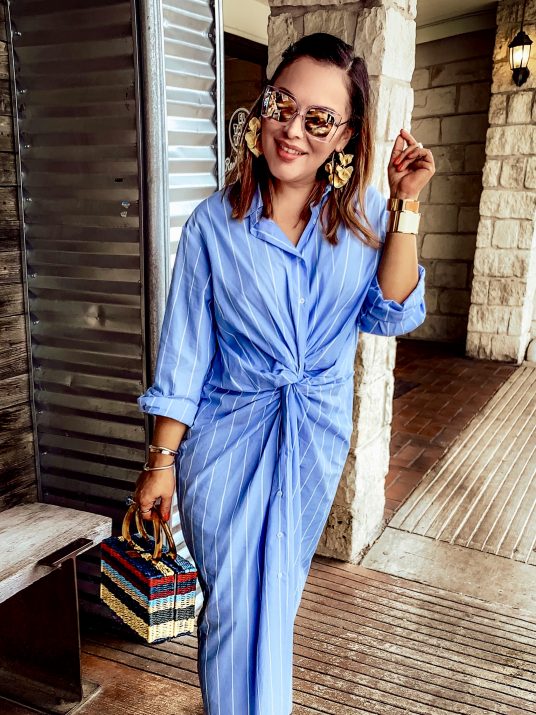 I always add pops of colors to my outfits, it's like adding sparkles!  one of the pieces I was desperately waiting to wear is this kimono dress from the Jowa, the front knot makes my waist look cinched when in reality is super loose in the back almost, the perfect choice for a relaxing weekend.
We already agreed that accessories are what determine the STYLE of the OOTD, these fun Stella And Ruby statement flower hoops come in 5 different colors, a must-have in our spring jewelry box, they are the epitome of femininity, made in super lightweight materials, I wear them all day long without discomfort.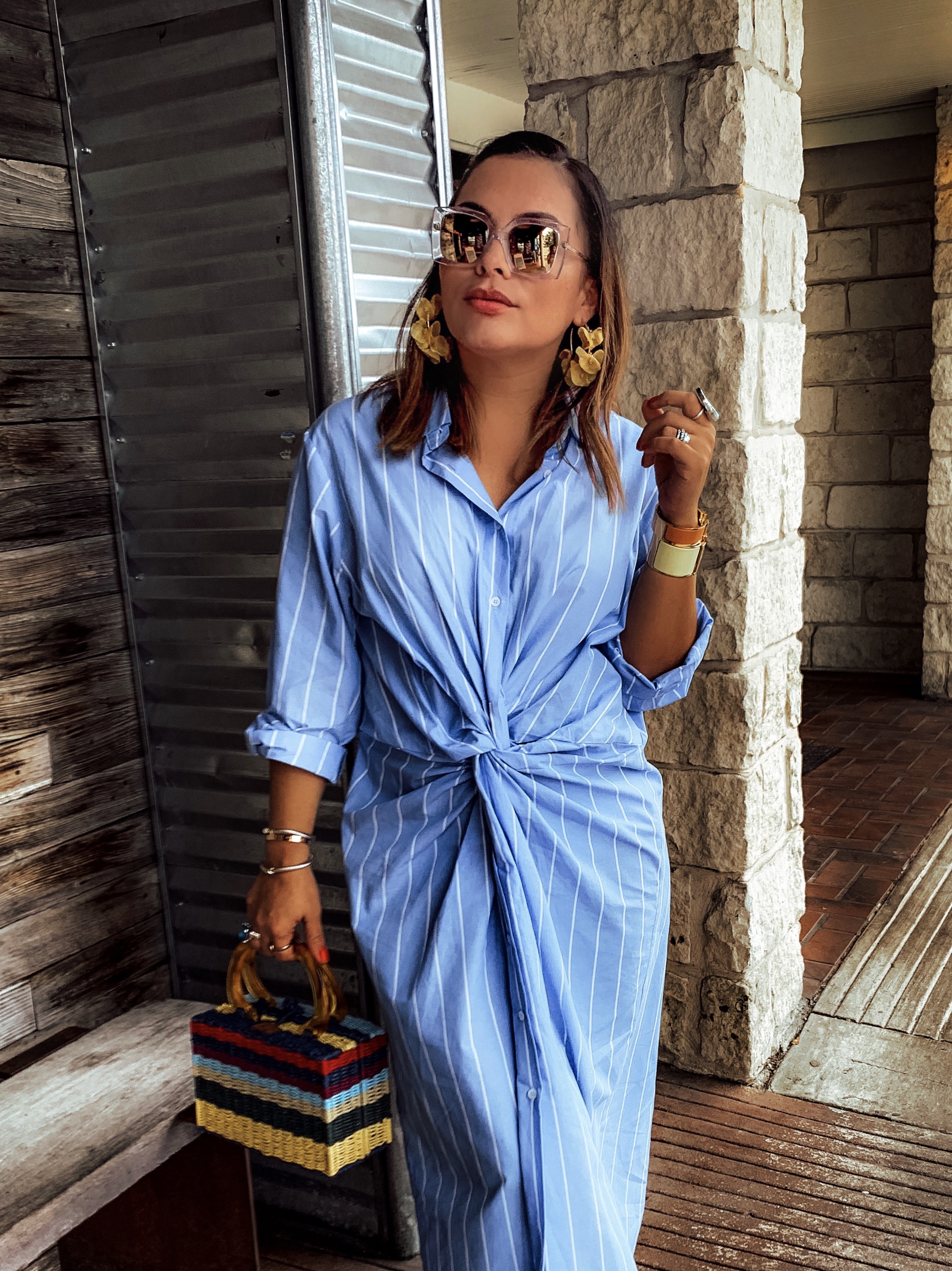 Don't tell me that this straw bag isn't the cutest thing you've seen in the last 5 minutes;I literally spotted it when I was coming up on the escalators, it felt like forever to get to it. It might seem small but it holds more than my essentials and what I like the most, well second most, is that it opens wider than other similar designs, I can actually use it as a bag, not as a complement only, wink!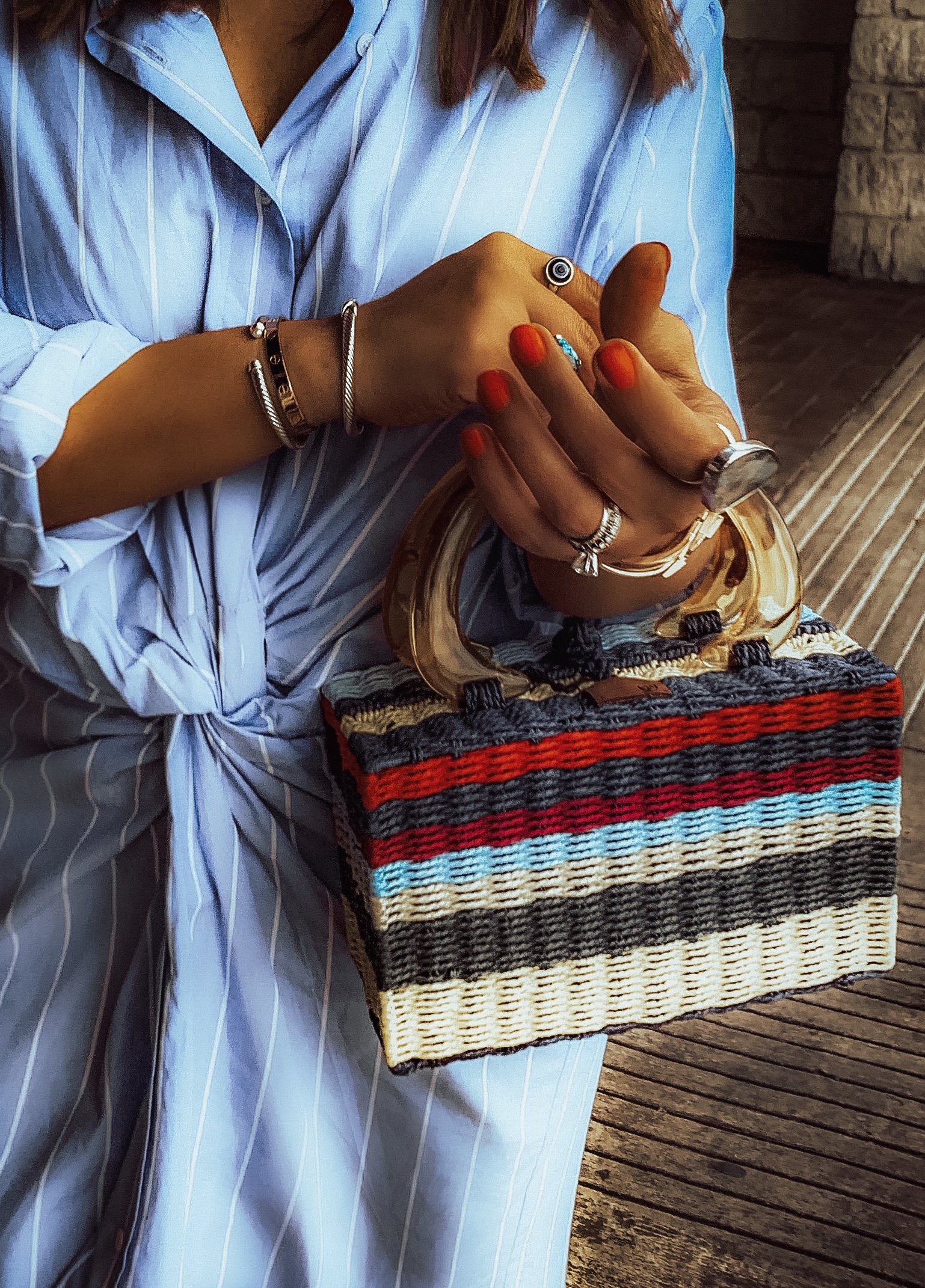 And well nothing to say about the espadrilles, these are from last year CHANEL cruise collection which reminds me that I need to get new ones for this season. Now is your turn, what's that piece, or pieces on your  spring  style shopping list?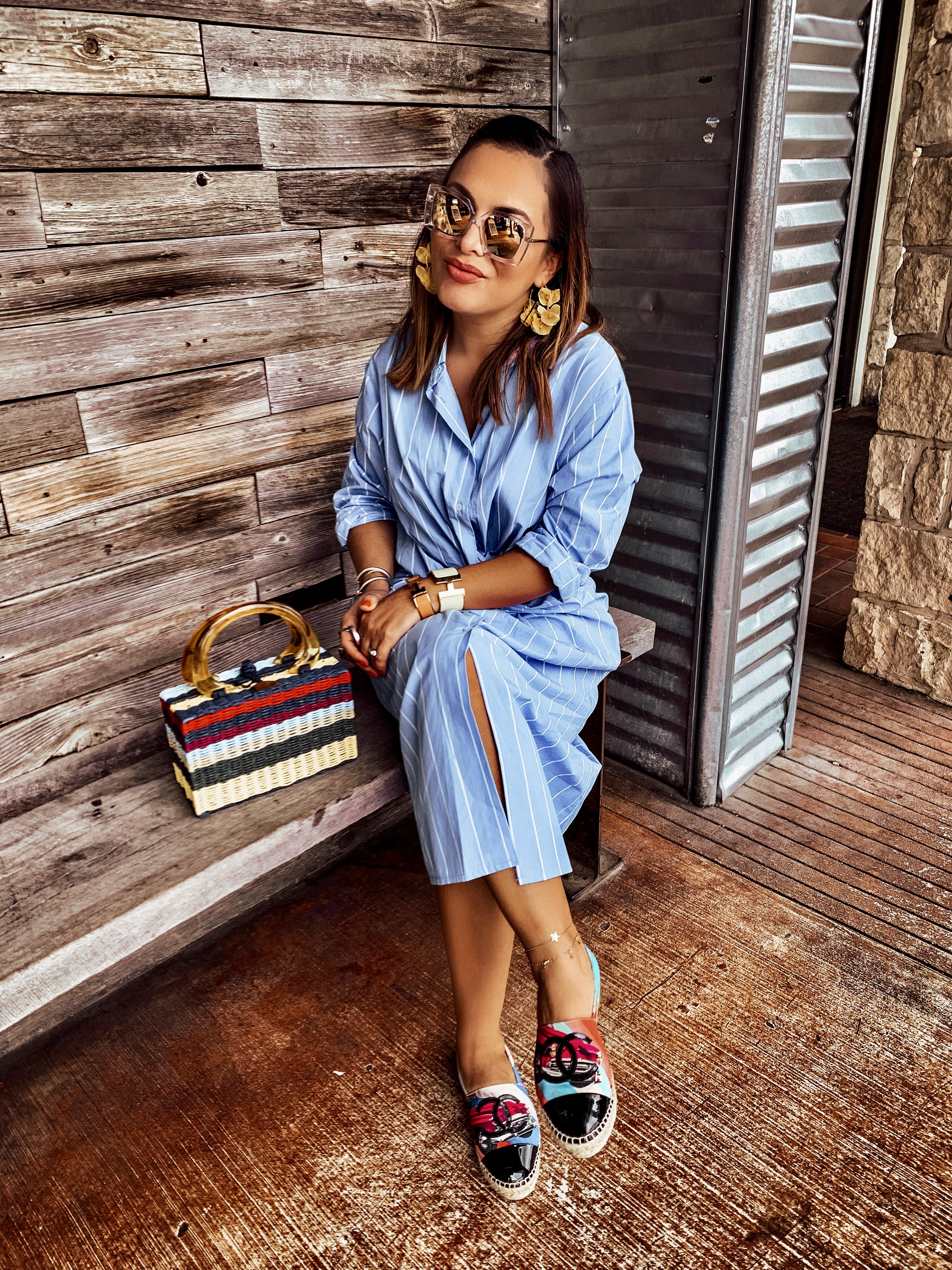 Don't forget to add a fun chain anklet to your spring-summer style!
Luv, Rose
rose@cafeconellas.us