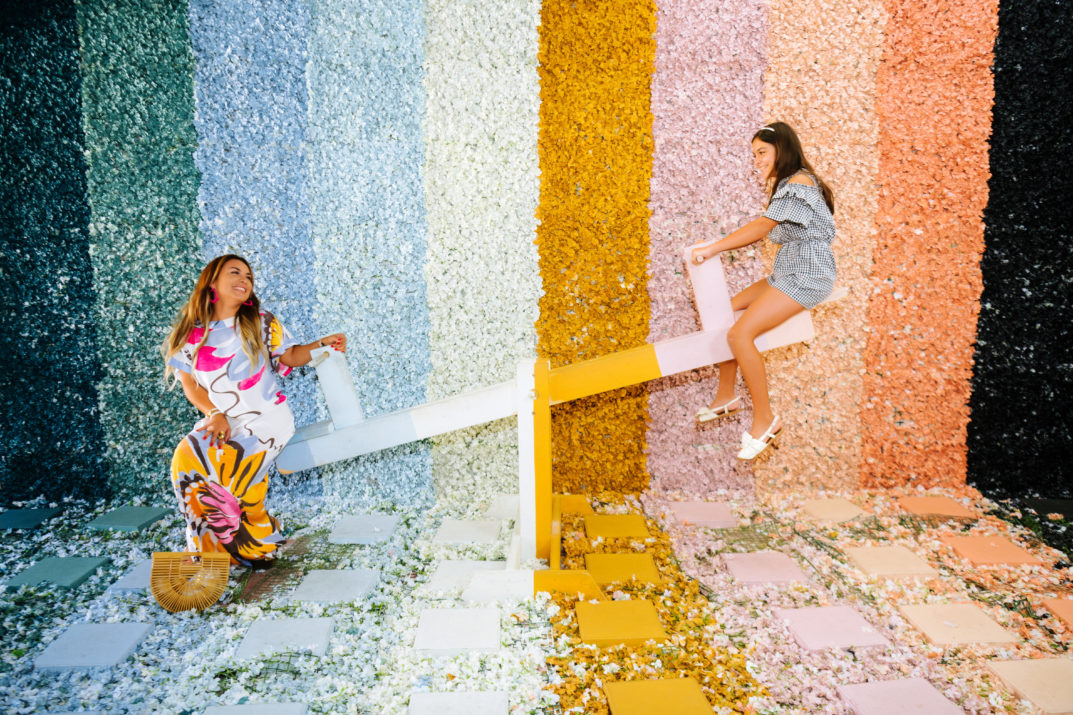 It's no surprise that I hangout with a lot of single friends with no kids, as a matter of fact, even more than with other parents, I like that as opposed to my friends who have kids they are not worry about schools, lunch boxes, doctors appointments, birthday parties and colleges funds. They are a breath of fresh air. But do my non-parent friends don't have any desires for children ? well some do, some don't, one thing they have in common is that they think kids are too much work and expensive.
I don't blame them, In my 20's they weren't a priority, I new my limitations; I was always on the go, with thousand projects at the same time. My social and  personal life where untouchable, in other words; kids can wait.

Now, after 13 yrs, I have 2 kids they are my biggest blessing but I wasn't wrong. These kids do consume 99% of my time, energy, money and maybe professional success, I'm constantly worrying about their education, manners, health and feelings. But  if I had to do it over; I choose motherhood again, my kids keep  me quite entertained, I enjoy  exploring their little minds and I feel they have made me a better human being. 
There's only one thing I would change, the job I had when they were growing up, I used to feel guilty for leaving my children with relatives or in daycares. Despite of the fact that I didn't need to work,  I wanted to, I wanted to be self sufficient, independent and continue growing  as a professional, but it was hard to balance it all out, I didn't have many opportunities to work from home and be successful, nowadays is different, you can find a lot options that will make things easier, I promise is manageable.

Throughout these years I've learned that it's all about the right profession, think for a minute if your current career or job will be able to support you and another person, can you grow in your line of work? do they have maternity/paternity leave?, insurance, flexible schedules and full benefits for you and your family?  these are some questions to consider ahead of time, having a plan and be prepared is key.
It's never too late to change careers or add a new skill to your résumé. Being  financially stable makes you feel secure, it gives you freedom to commit to bigger projects and mould your future. Here is a list of careers to consider and high demand job openings from FlexJobs that could help grow professionally, be able to support your family and save money. 
Social Media Specialist (marketing, PR, Business)
candidate will oversee and monitor the company's social media properties and implement a social media strategy to meet campaign or program goals.
Clinical regulatory affairs director (Degree in Science, medical or doctorate)
Pharmaceutical companies hire clinical regulatory affairs professionals to fulfill a variety of responsibilities related to clinical trials.
Customer Success Coach (certification programs)
Ideal for stay-at-home parents. Needs knowledge of computers and web-based technologies, knowledge of Skype, and a mastery of English. Respond to customer requests, organize and conduct GoToMeeting sessions with customers, and maintain knowledge-based documentation. Part-time, remote.
 Supervisory attorney (law school)
Just like in-office attorneys, telecommuting attorneys provide legal counsel and representation to a variety of clients depending on their expertise or focus area.
Senior medical writer ( by certification candidate: any degree in nursing, biology, chemistry)
For a variety of healthcare-related companies, including medical publishers and pharmaceutical companies, senior medical writers are in high-demand.
 Software engineer
Senior software engineers are typically responsible for developing, designing, and running software programs, overseeing related projects, managing a team of software engineers, troubleshooting technical issues, and debugging software
 At Home Sales Director
At-home sales directors are responsible for managing and growing large sales territories, and are responsible for revenue growth in their particular category
Public Relations/Marketing Communications Manager
PR manager sought to handle brand-related promotions, generate calendars, meet deadlines, and build partnerships. Bachelor's degree, five or more years' PR experience, extensive program development experience and knowledge required. Partially remote.
Writer, Parenting
Here's a good job for a stay-at-home parent looking for a more flexible job. Write articles related to motherhood, parenting, and raising kids in this part-time, freelance position
Accountant
works primarily with single corporations or businesses with an emphasis on daily operations and internal financial analysis such as business planning, cost accounting, financial management advice.

You can also search for other careers on the rise that give you flexibility to work from home, or while traveling. You don't have to choose between having children  and a profession, if you really want to start a family, secure a job or start a business, maybe you can do both. Kids are amazing they impulse you to be better and do better, they are a huge motivation!
XOXO.
XO's Rose Ferreira