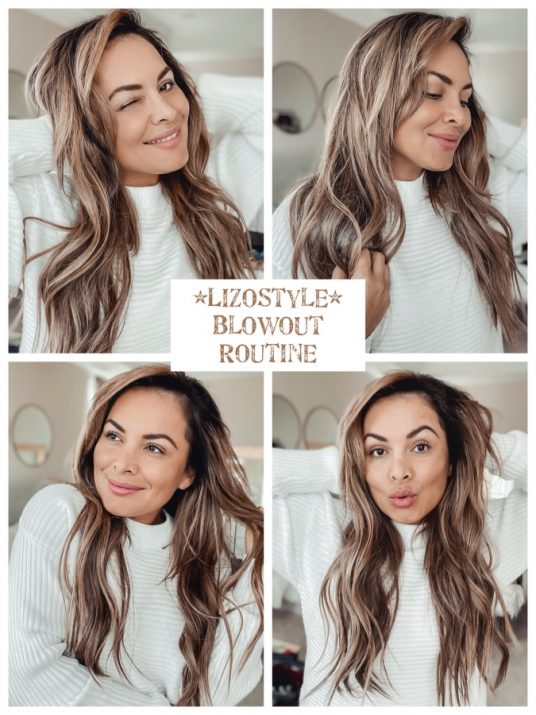 I like to style my hair on Mondays after an early workout, it really sets the mood for the week. It's a long routine (1 hour) but I find nothing more satisfying than a freshly done hairstyle that actually lasts the whole week. I have naturally curled  hair but very easy to style with the right products and unless I'm taking biotin, my hair wont turn oily in days! So here is how I keep my blowout looking fresh for at least 5 days.
First, I have to say that everything counts, waters, shampoos, masks, styling products and tools. As always, you are welcome to send me an Email or Dm-me to LizoStyle with your questions.
I wash my hair with warm water (more cold that hot actually)

Water softer is a great help but not necessary
In the shower: 3 different products, Shampoo, currently on Dove Hair Therapy love that it leaves my hair super smooth but not heavy or greasy, contains Hyaluronic serums and nutrients that restore your hair in the first use. Continue with purple shampoo to keep my balayage from turning brassy then conditioner also from dove and if my hair is feeling too dry I do a quick treatment mask.
 Styling products. Apply Leave- ins (only mediums and longs) Dove damage remedy treatment and then a mix of Olaplex Hair smoother and Bonding oil are these duo is  my must- have. 
 Heat protectors:  Drybar's Hot Toddy or Kerastase do protect my mane from hot tools, make sure to apply only a pea size on each section, otherwise your hair will turn pasty.  Olaplex bonding oil is also a heat protectant but I prefer a creamy product because it balances the texture of my hair. Once the my hair is prepped and protected I start to blow dry it. I use the Drybar buttercup dryer, it cuts down the time in almost half, leaving my hair soft with the right amount of volume.
The Finishing products. To close the cuticles, I pass the flat iron in fronts, crown and ends in medium to low heat paying extra attention to the ends. The 5 Sens oils from Rene Furterer is perfect for this, adds shine and nutrients and it doesn't leave it heavy,  plus it smells fantastic, this brands is simply amazing ! Totally worth the investment.
Dry Shampoo: I try to not abuse these products, use the clear ones before going to bed or before working out. I tease my hair around the nape of my neck and lightly spray it, another favorite from the Drybar! they clean without residues and don't make my scalp itchy. I also alternate with Baby powder, I know sounds weird but frenchies taught me this trick and it's 

very effective! Try to find an organic/clean brand.  Apply it with a fluffy brush and comb through as normal.

Whenever I see that my hair is starting to get oily I brush it through and  blow-dry it with a round brush dedicating extra time to the roots, your dryer doesn't need to be in the highest heat setting but hot enough to evaporate the oils. Finish with a light coat of dry shampoo or baby powder.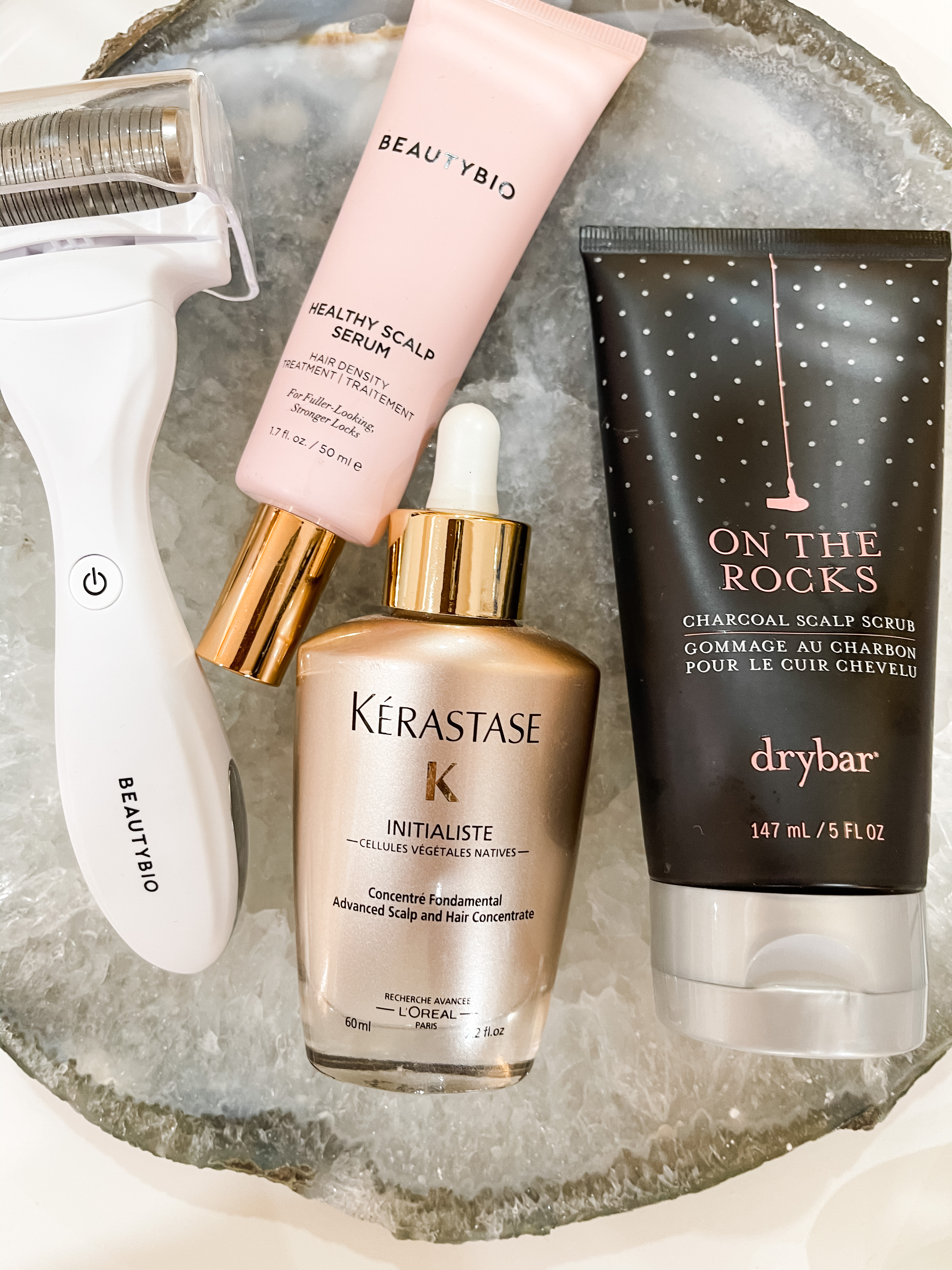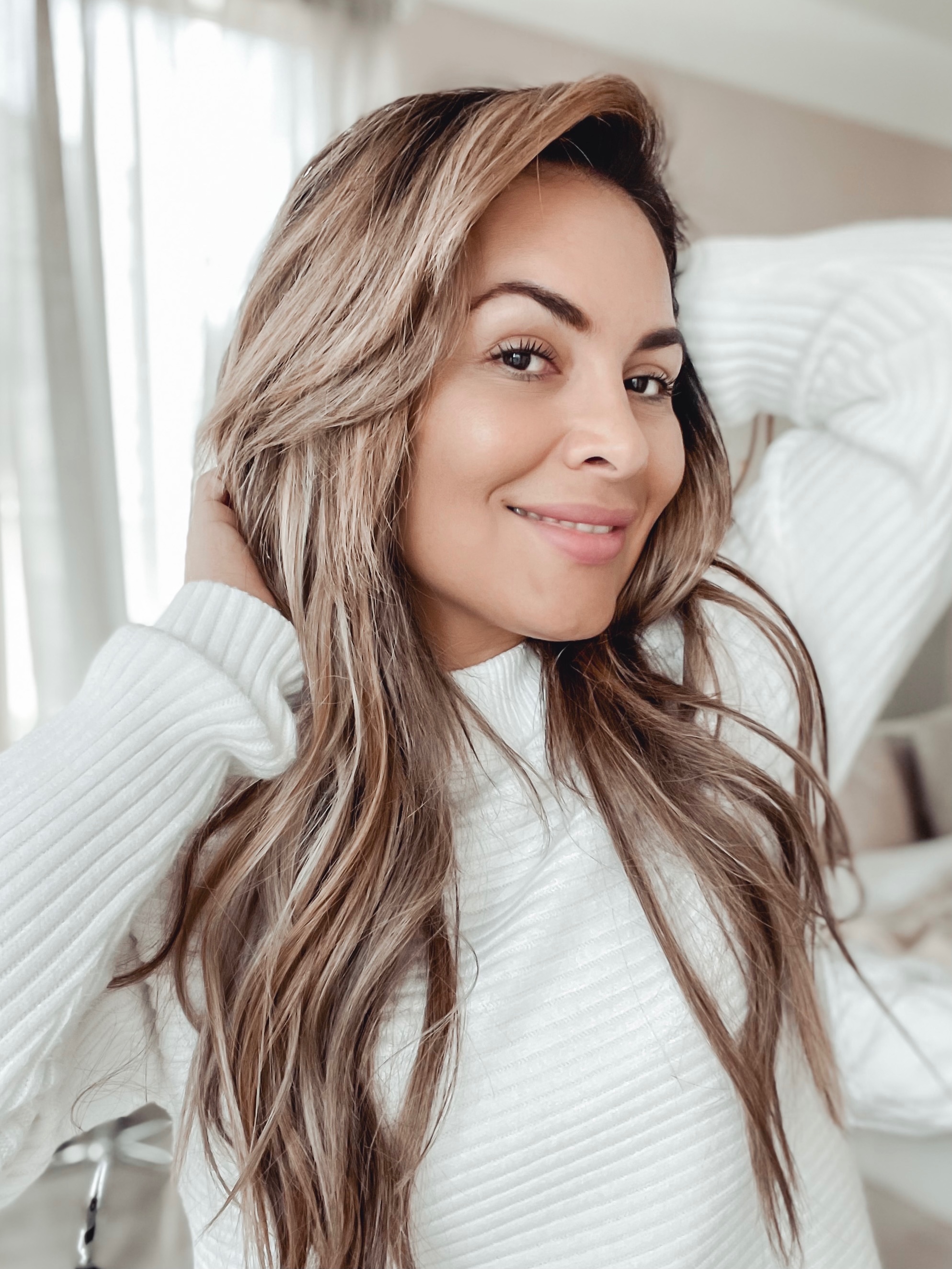 Et Voilà! these simple steps will get you a salon-like  Blowout for the whole week ! Thanks you for visiting the blog, hope to see you again soon!
rose@lizostyle.com