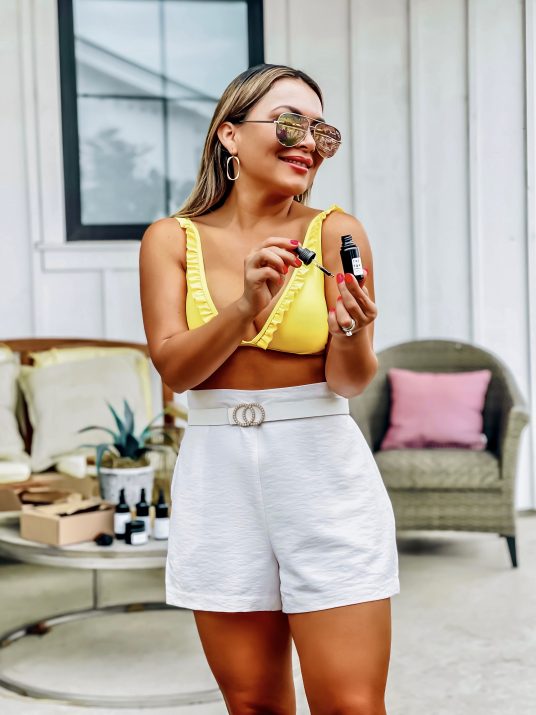 If you you've been following my blog, you know that I don't expose myself to the sun as much as I used to, I overdid it for so many years to the point of developing brown patches all over my face and body and for the last 3 years  sun allergies, they get better every year though, still, nothing will be the same.
Despite all that, I still like to look tanned but I won't risk my skin with unhealthy dyes and other harmful chemicals found in most tanning products  so I decided to try Bare Sunless. this airbrush tanning is an in-studio & mobile mess- free service that offers a variety of NATURAL healthy tones that are good for my skin and won't contaminate the planet . 
If you live in Texas you know that spring is the beginning of Summer and don't know about you but I can't start wearing shorts, minis and bare shoulder tops without a proper tan. I had my fist sessions 2 weeks ago at one of their locations and loved their technique, like I said it's mess free; the studio is super clean, you don't see a drop of product splashed on the walls or floors and the most important part is that  they make you feel  comfortable literally, in your own skin.
Here are my Top 3 recommendations before your first tanning session.
Exfoliate and Shave
Getting rid of dead skin cells is top priority ! this is very important for the solutions to penetrate evenly. I like to exfoliate with a mix of sugar and oils, after that I pass the razor for extra smoothness, totally optional but it does make a huge difference.
The Undies
What do you prefer a line-less tan or a domino effect?  if you want to rock and amazing airbrushed tan, get in the spray room fully naked don't be shy these ladies are super professional and believe me, they see this all day everyday. TIP: Ask them to do a body contouring, not kidding! they can enhance your natural beauty by applying more color to specific areas, does 6-pack sounds familiar ? if the whole bared skin experience is not you thing no worries, you can wear pasties or nippies and thongs or tiny undies, this is all about you feeling comfortable.
After care
Bare Sunless tan carries a complete line of products <Wellb >that you can bring home for an every other day maintenance. Their products are Eco-cert approved so you don't have anything to worry about. The kit comes with the tanning solution in glass bottles, the application is easy with the soft brush provided, it also includes the drying coconut powder, body / face oil to nourish and prolong the color, SPF protection and a balm.
Here is  some of ingredients you'll find in this products, feel free to read more at https://baresunless.com
Eco-cert approved dihydroxyacetone
propylene glycol
indian goose berry extract
goji berry extract
açaí berry extract
fig extract
glycerIn (plant derived 99.9% kosher)
cosmetic bronzers
a blend of essential oils
Now its your turn, how do get bare skin ready for the hotter days?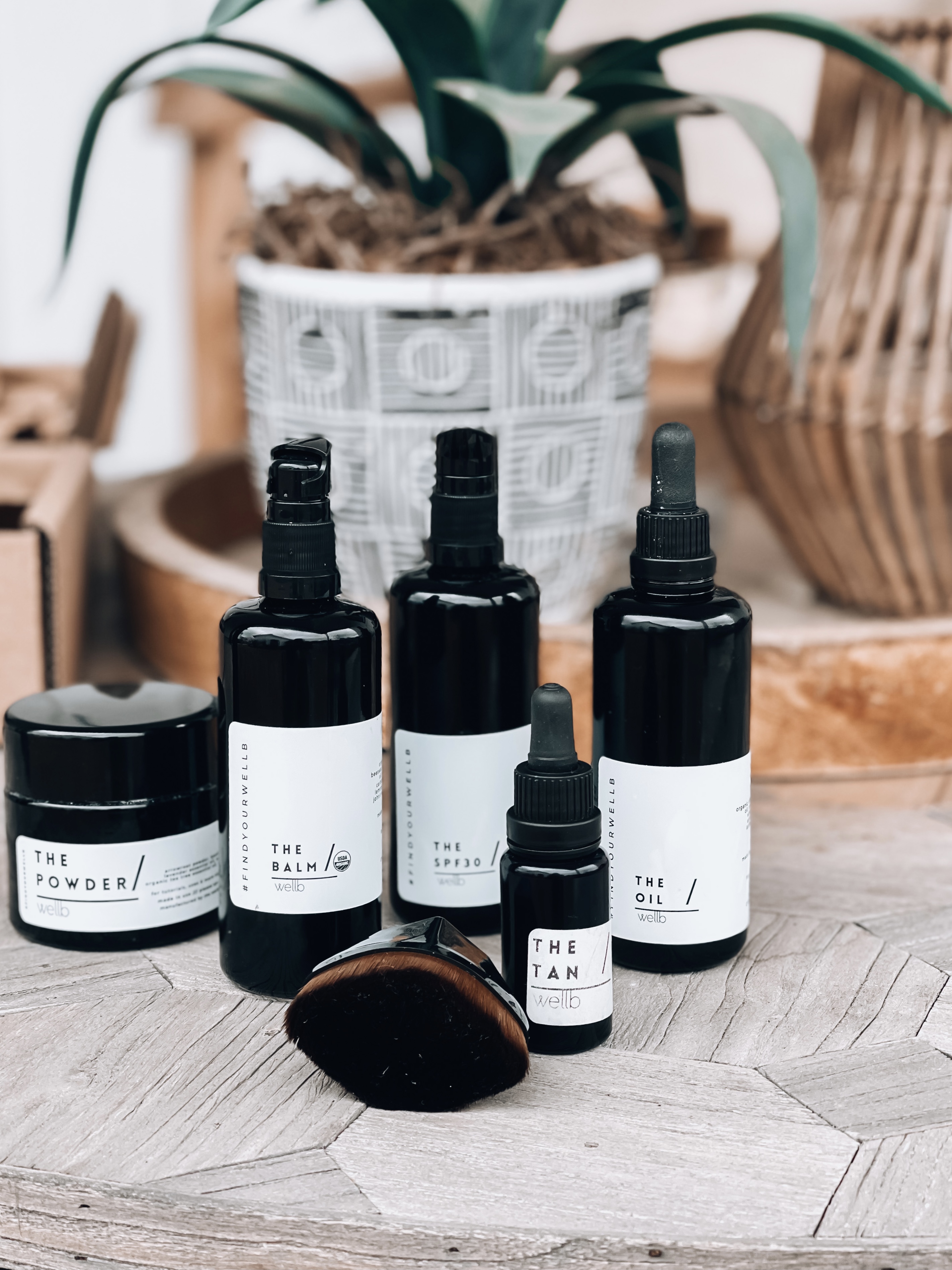 Connect with me and ask me anything, head over to my Insta and find the TANNING highlight FOR STORIES ON how I keep a glowing tan at home with the WELLb products.
rose@lizostyle.com