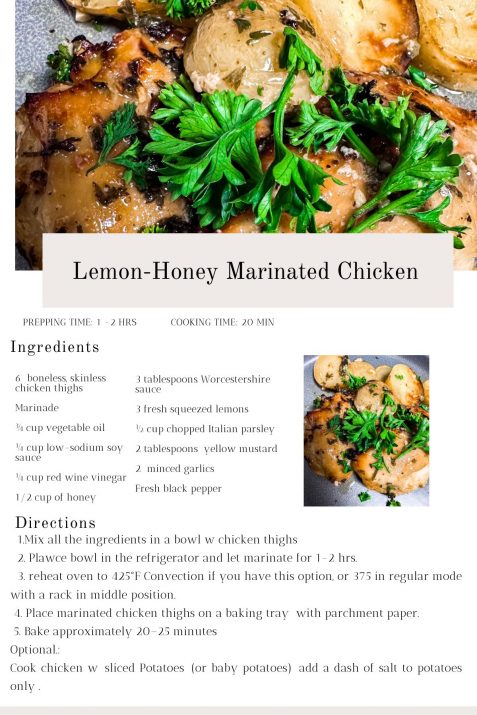 So long since I shared a recipe on the blog but today really feel like spending quality time in the kitchen, cooking makes me happy .
Aside from outfits I also post quick recipes in my stories so don't forget to follow along and hit the subscription button for exclusive content. Are you ready for another quick and mouthwatering recipe?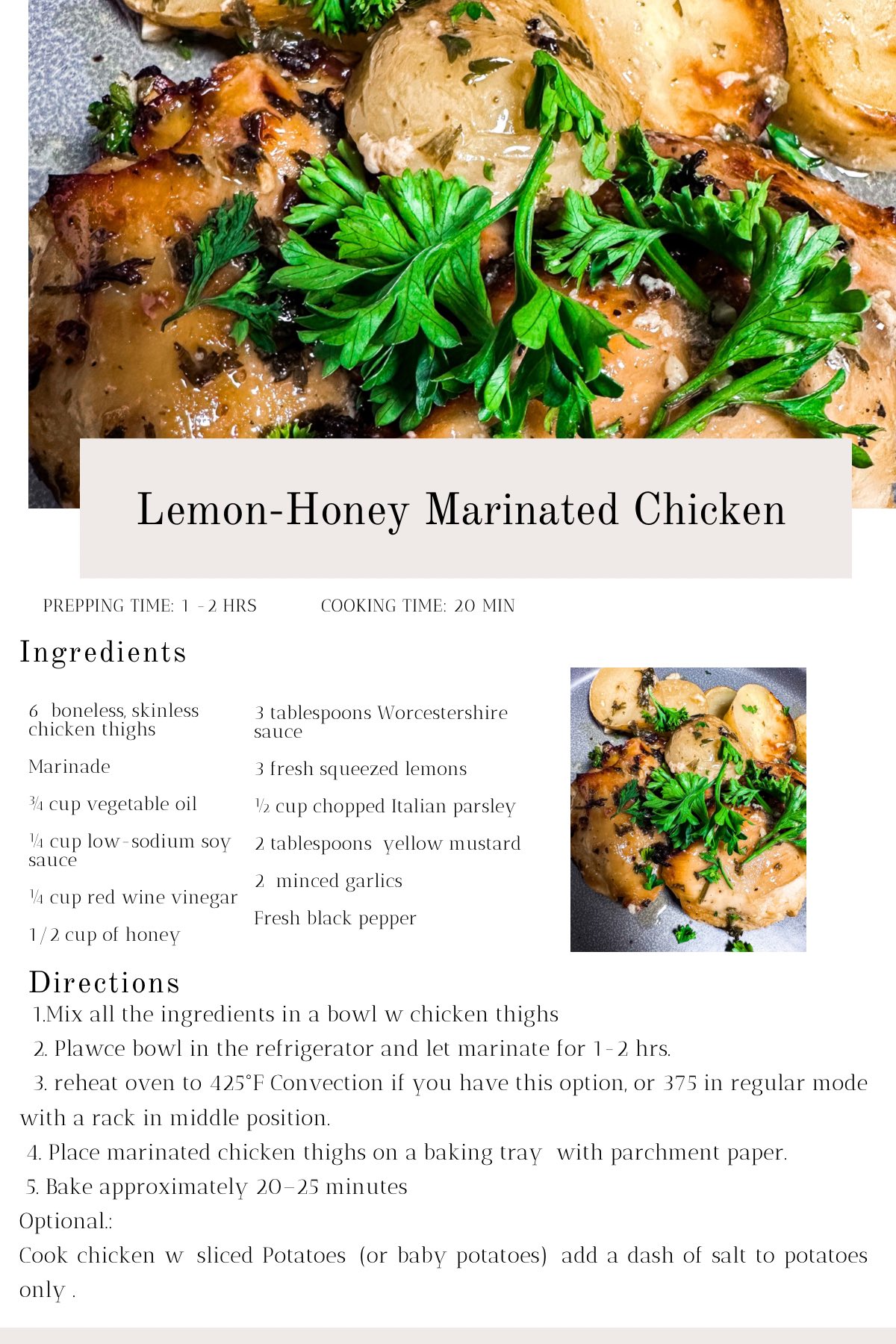 You should already have most of these ingredients in your pantry.
Marinating time takes 1-2  hours. I usually do it in the morning, go run errands or workout then come home and put it in the oven get in  the shower and voilà, dinner and I are ready at the same time.
I tweak recipes as I go,  I want to make this one sweeter so I added more honey than the original recipe suggested. I also like to cook in my regular stainless steel cookware, it saves me time (and cabinet space) and when is time to serve I reheat it on the stove in the same pan. Who likes to wash dishes anyway? Not me for sure.
Here are a few of my favorite cooking items. No need to break the bank in expensive cookware.
Stay in touch ! I'm always open to try new recipes ( if they are 30 min or less)
Rose Ferreira
@lizostyle
rose@lizostyle.com