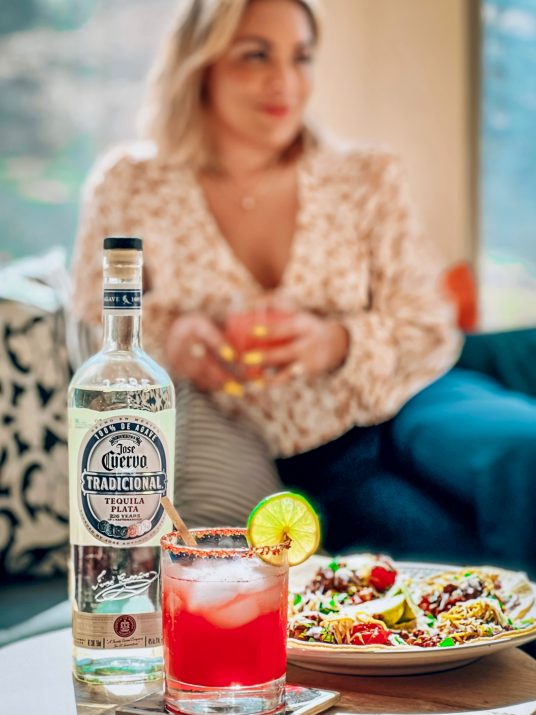 Happy TWOSday! What are the odds, today is the  2/22/2022, it falls on the second day of the week (if you count from Monday) it's also National Margarita Day and Taco Tuesday! do we need more reasons to celebrate life?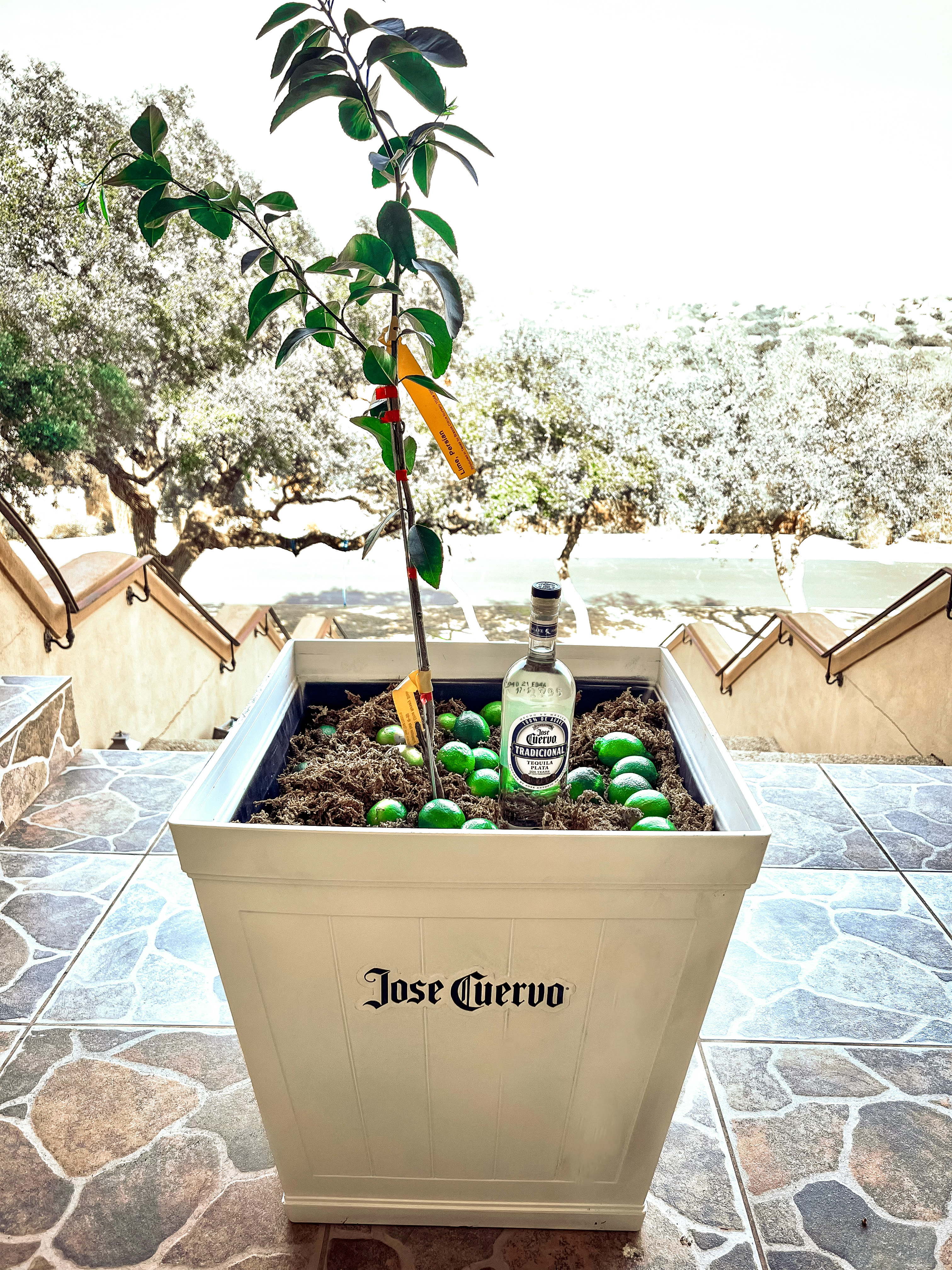 Since it's very a peculiar occasion Jose Cuervo Tequila is giving away  22, 222 limes and a trip to México Whaaat!… (try your luck here only 21+)  Anyway, I got my share of limes (with a tree!) and you know, when Cuervo gives you limes… You make Ritas! I browse their page for new recipes and I found a bunch, I'm committed to try them all but today we are going for the Watermelon-Lime made with TRADICIONAL TEQUILA PLATA. See recipe here.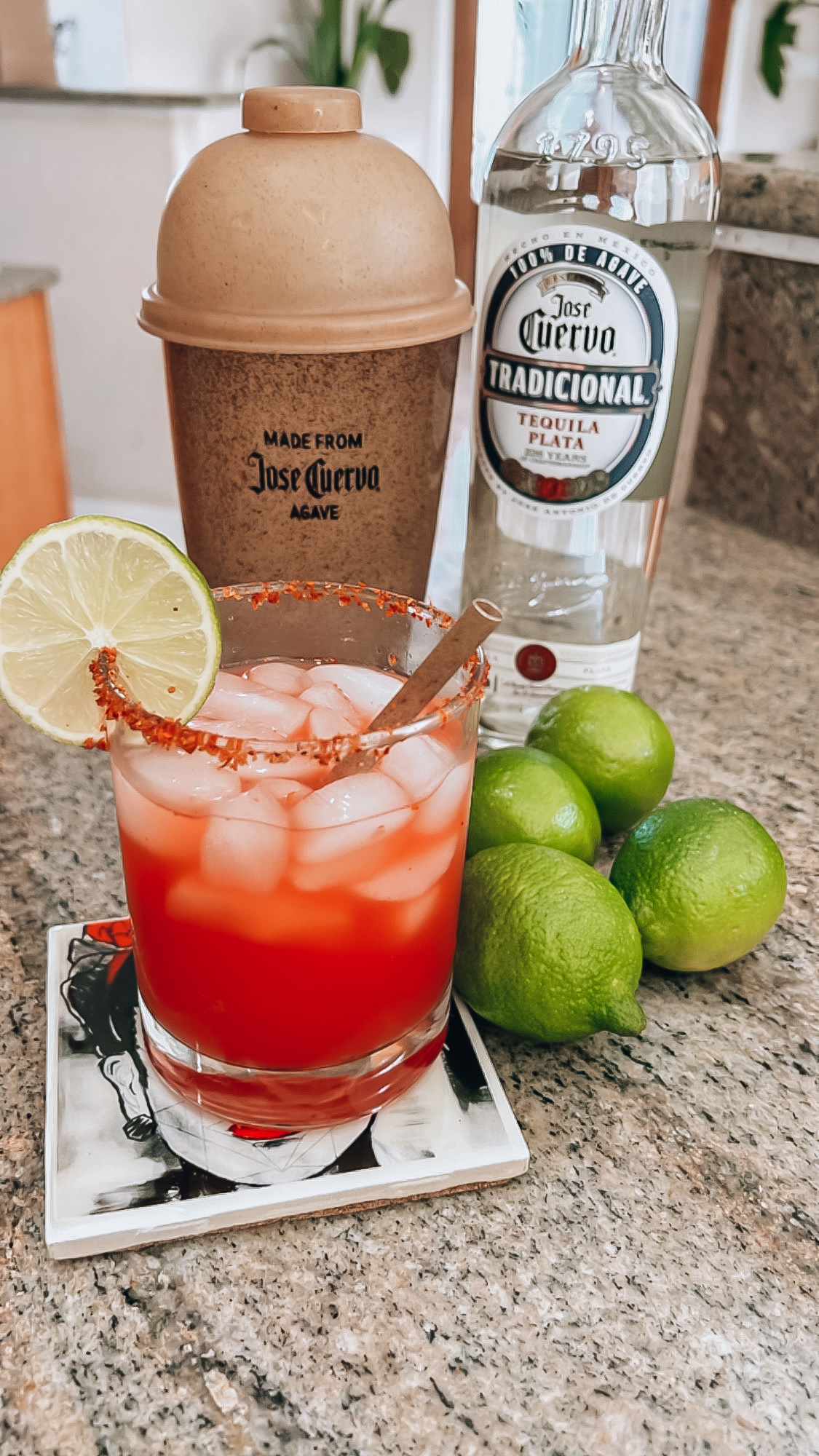 Yeah  And The Tacos?
I got you baby,  GROUND BEEF tacos it is. This recipe is super easy, meat cooks in 15 -20 minutes and goes well with your favorite tortillas.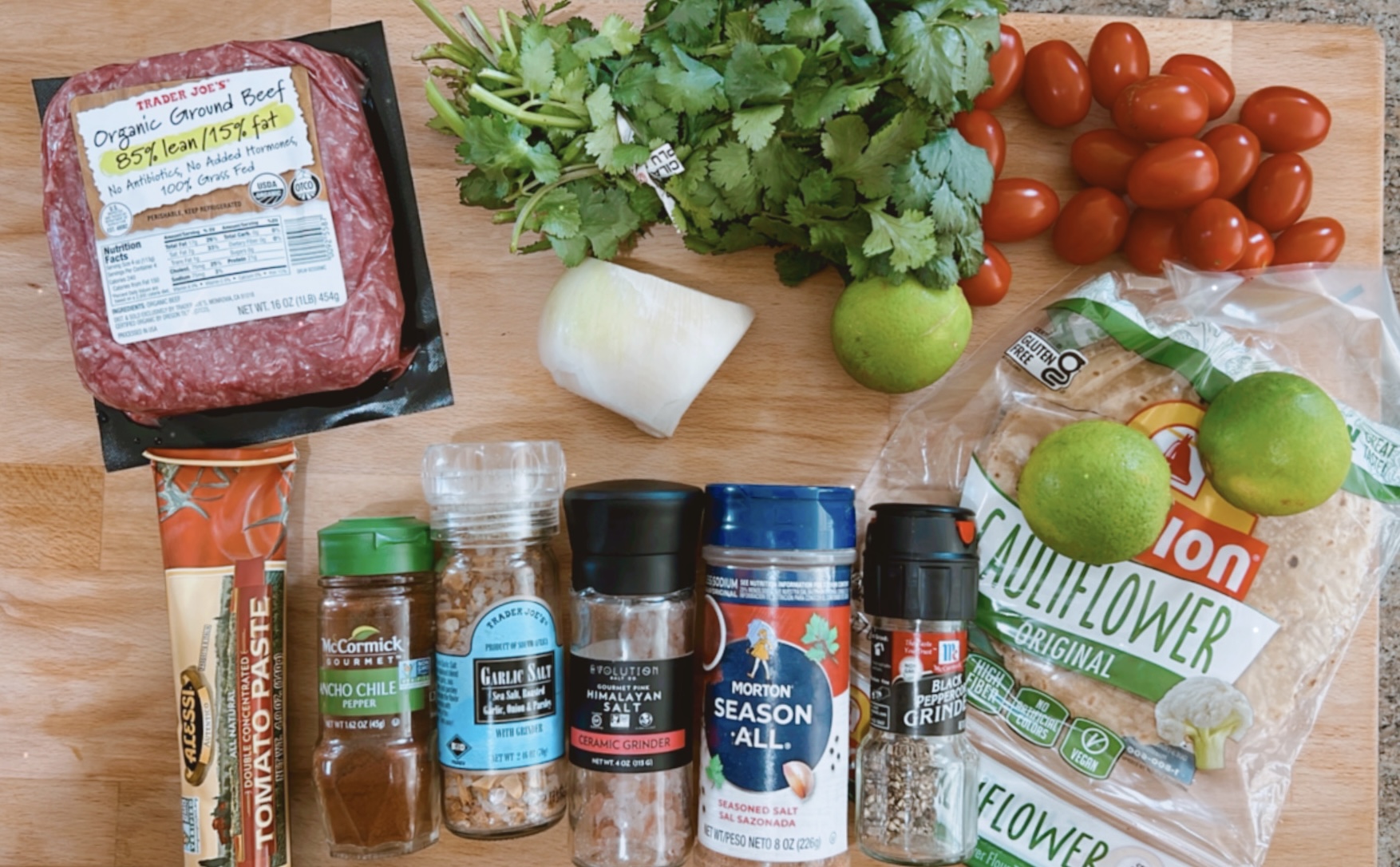 Video of recipe in my Story Highlights
SEASONING:
1LB Ground Beef or Turkey
Olive oil
Ancho Chile
Paprika
Salt
Black Pepper
(or your favorite meat seasoning)
White Onion
½ tube or 3 tb spoons of Tomato Paste
1/4 cup of Chicken Broth.
PREPARATION:
Heat up the olive oil in a skillet, make sure it doesn't smoke. Add the ground beef and the rest of the  ingredients from the list above in that order. The tomato paste and chicken broth make a huge difference in the texture and consistency, don't skip this step !
GARNISH:
Cilantro
Red Onion
Mexican shredded cheese
Avocado slices
Limes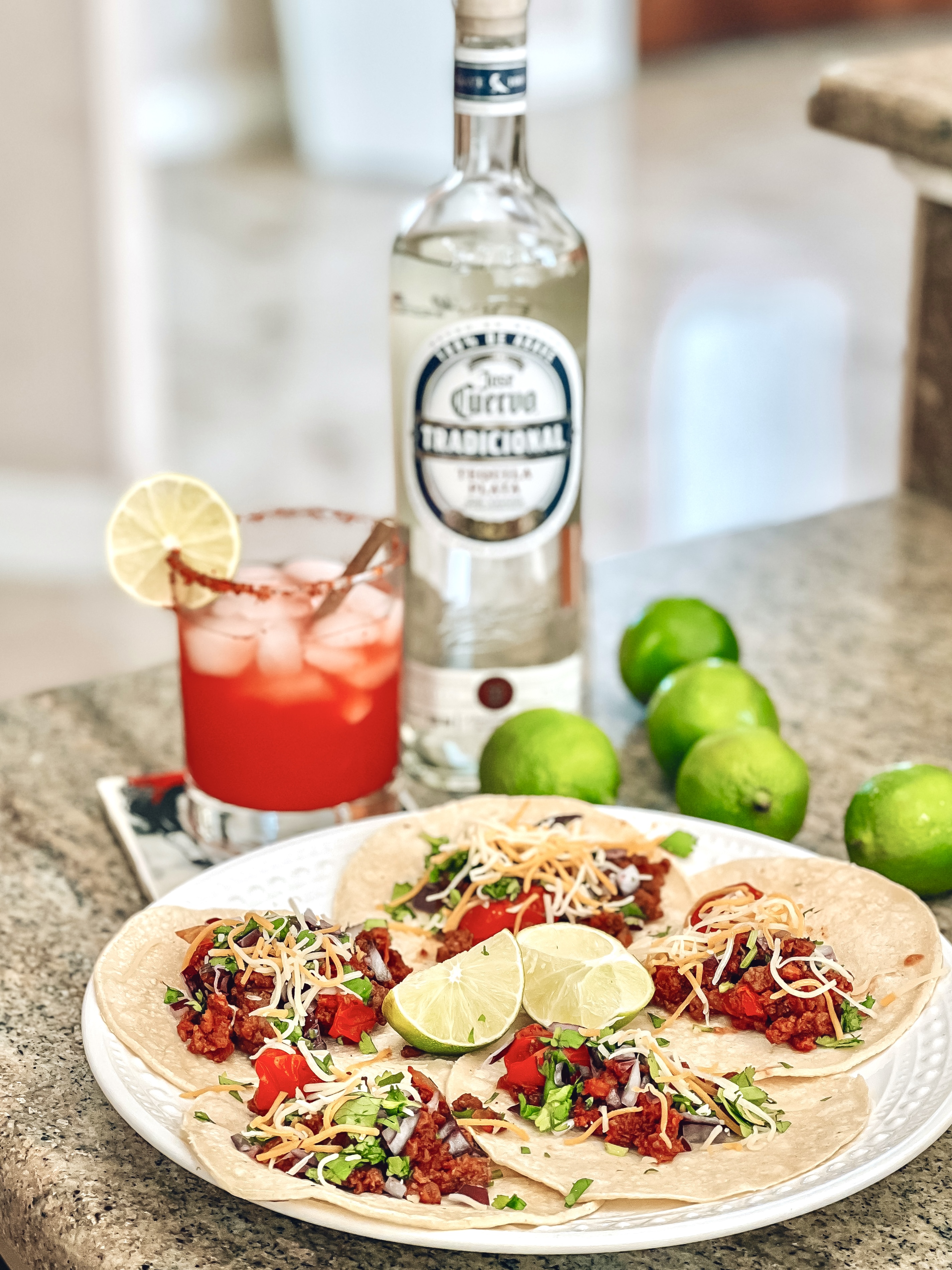 I'm not a big fun of sour cream and salsas on my tacos but hey, there's no wrong way to eat a taco, for me it's all about the seasoning.
You can substitute corn/ flour tortillas for cauliflower or lettuce, it's a lighter version but still full of SABOR. 
Thanks for visiting the blog enjoy these recipes and don't forget to share the love.
Love,
Rose
@LizoStyle