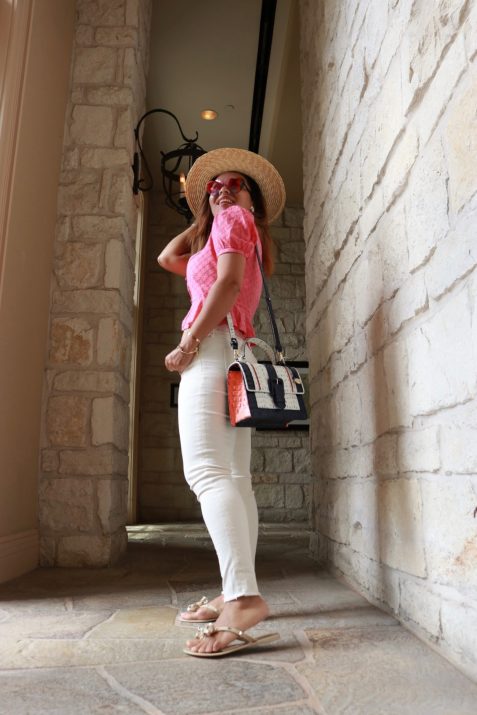 Salmon is not only a delicious an nutritious fish that we all should include in our diets  but it's also one of my favorite  shades of pink.
This top is a vivid example of how beautiful this hue is,  it goes well on any skin tone  but I prefer wearing it when I'm tanned, it brings out the deep bronzes of my skin.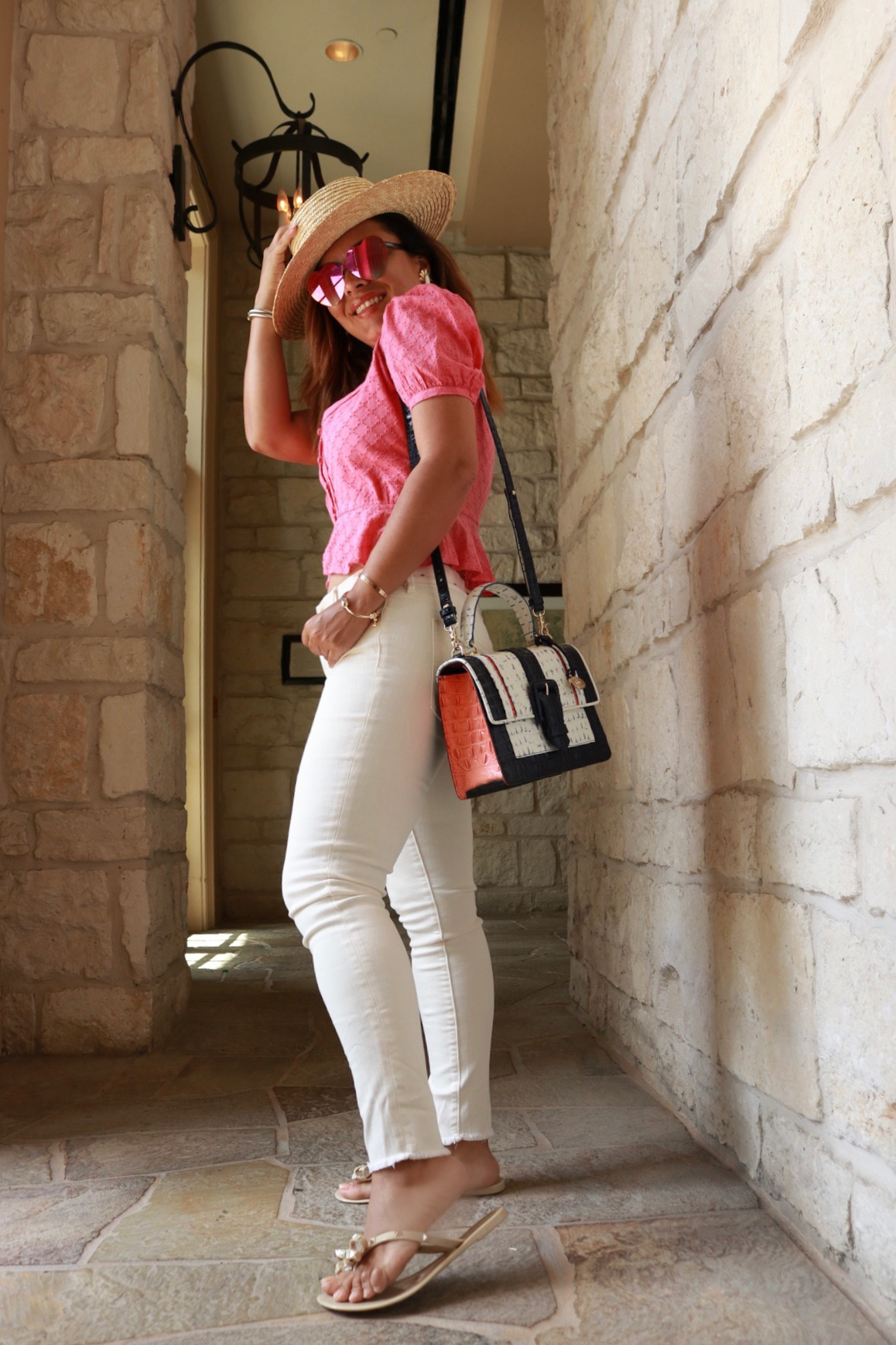 The coral and blue in my mini- Francine Simone bag reminds me of all the Santorini posts I see on Instagram, the size and structure makes it practical and feminine for all my summer affairs #ReadySetBrahmin !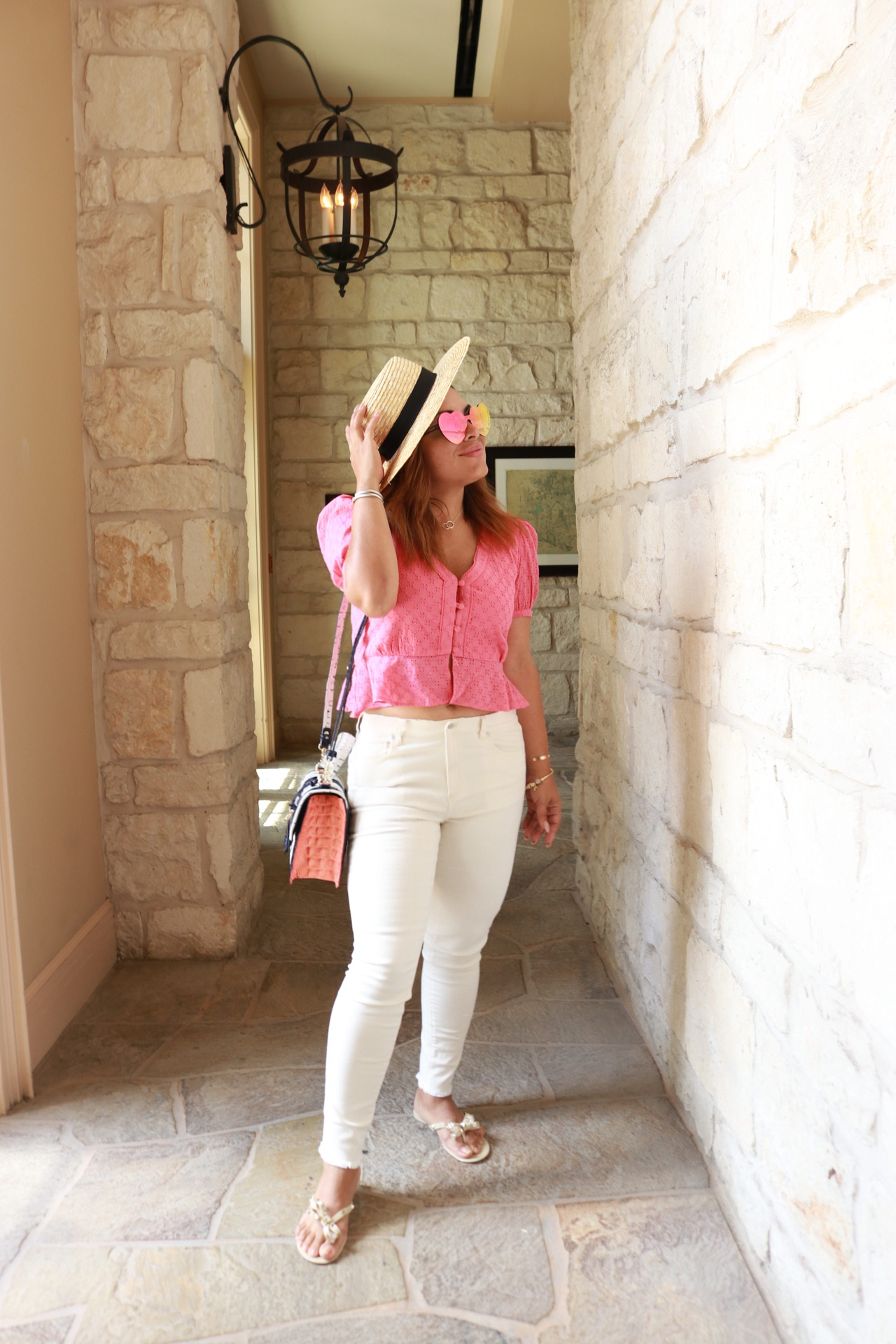 No summer  palette is complete without a neutral color, these beige jeans are a good starting point, they come in short and regular length and they sit just below the waist. With this in mind,  my summer wardrobe would be a compilation of pieces  that I've already had  and new ones that are on the way, easy and colorful looks to wear to Cali  and Guadalajara Mx. Whoop whoop!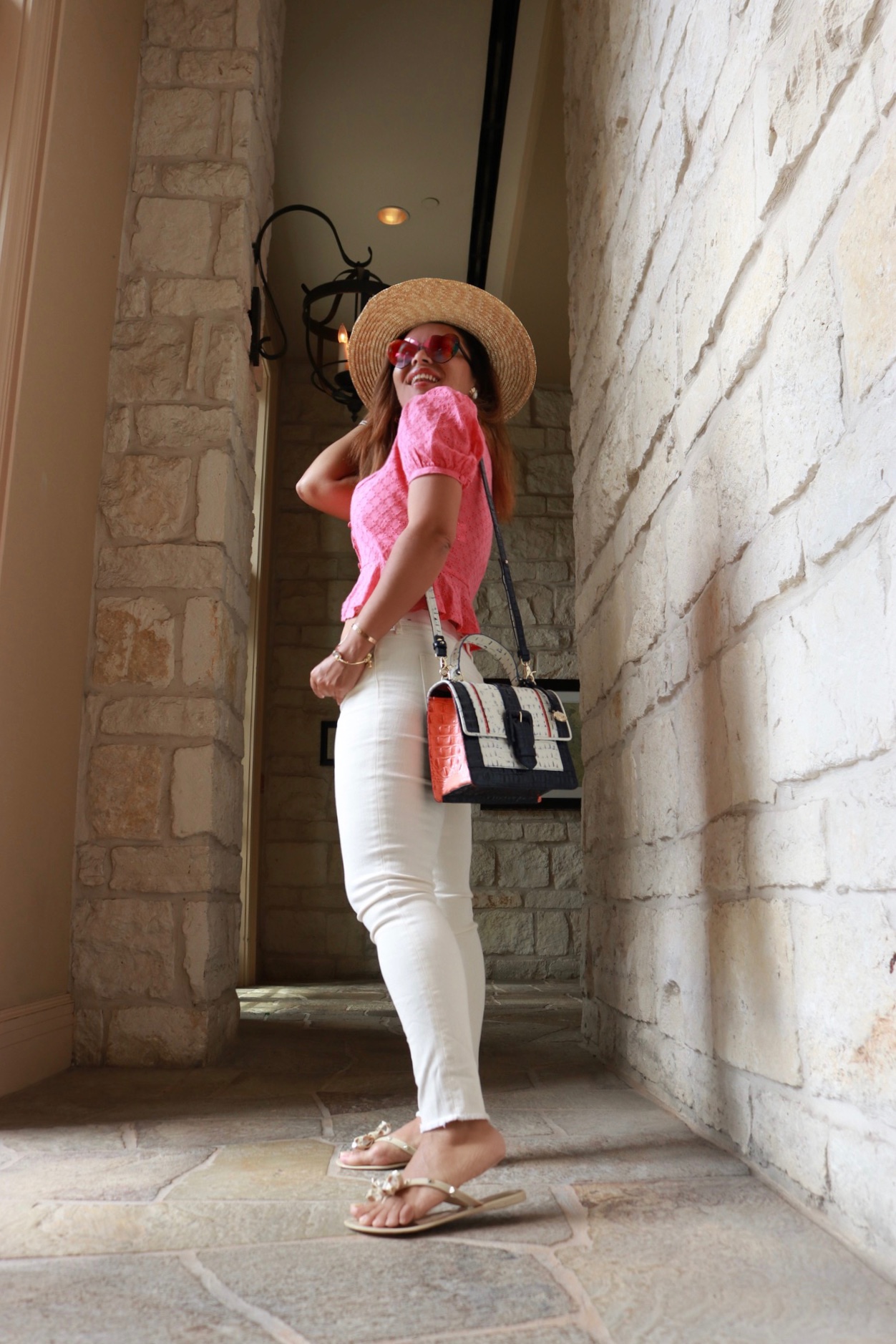 All these pieces are very easy to wear and  timeless, the only accessory that I'm still dubious about is the boater hat,  don't get me wrong I love it ! the small, medium and giant version but I know that many of my readers aren't fans of this style and I understand why, it's very shallow on the crown, if you don't choose the right size it could be uncomfortable to wear.
Much Love,
Rose
rose@cafeconellas.us
@lizostyle
XO's