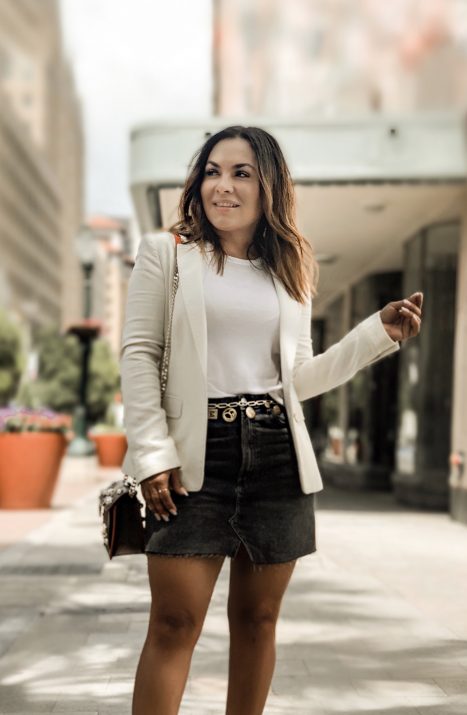 Okay my loves, I want to know how many of you live a double life, and no, I'm not talking about your sentimental life, that is nobody's biz but yours ;)I'm referring to the one where you have to adjust your outfits to the multiple personalities you have in one day.
Top|TopShop
Skirt |Zara
Sandals |Miu Miu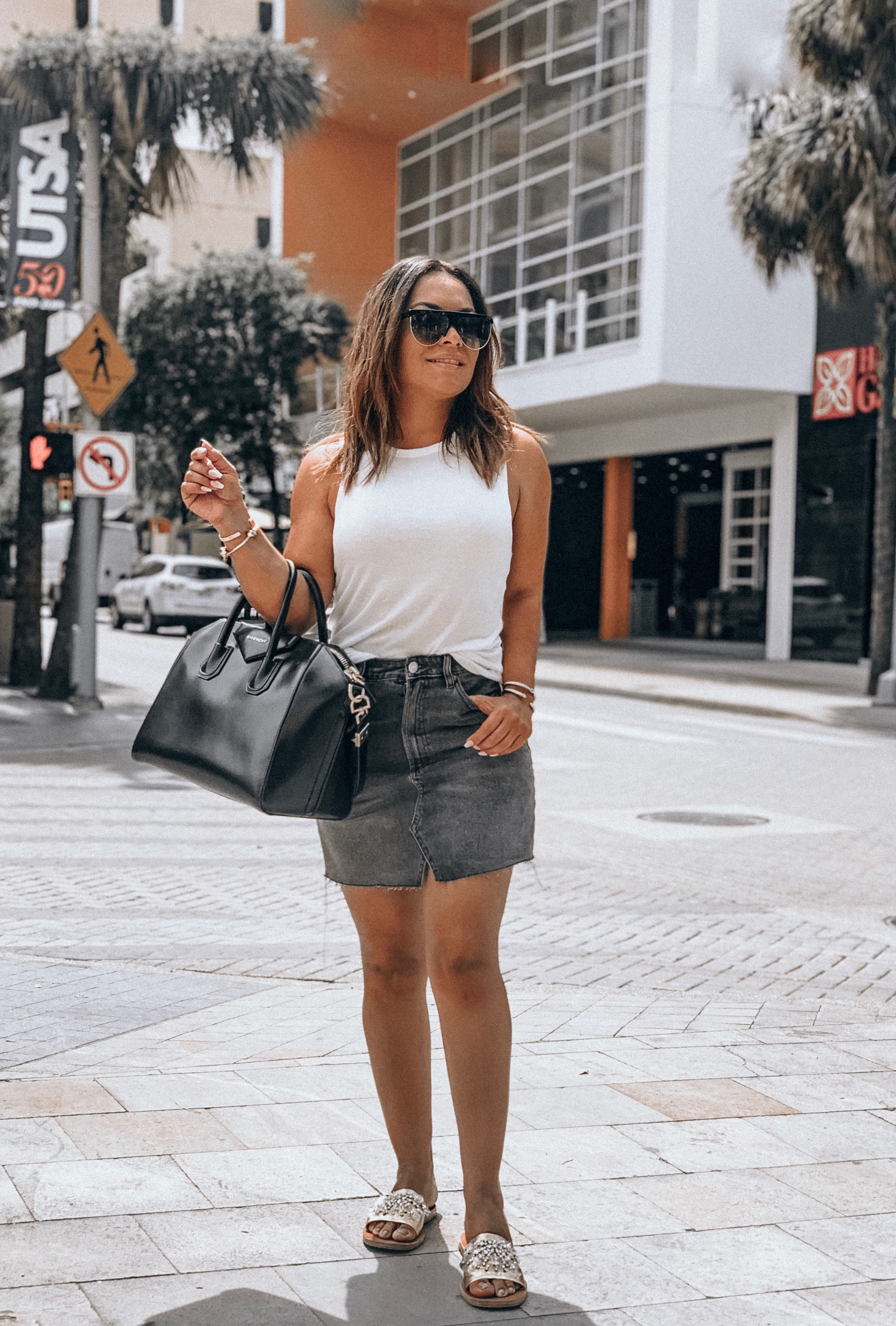 Summer break is upon us, this changes my schedule enormously, my day is filled with kids activities therefore I wear outfits that can be easily styled from day to night with simple accessories, I carry theses extras in a spinner in the trunk of my car(see video below) or in the rental's if I'm on a trip.
Once I leave home with my kiddos all this comes with me; I know I'll be with them in book stores, parks, visiting museums  etc and most likely ending up in a restaurant and believe me after a long day like this, all I want is a glass of wine and grown up conversation with the hubby without  having to go back home or to the hotel to change.
That being said, here are my top 5 must-haves pieces of clothing and accessories to bring with you that will take you from a day to date look.
-Ivory linen or cotton blazer
-Dark Jean, bomber or leather jacket
-Trendy belt  and statement  jewelry.
-Pumps in nude or black, depending on the colors you are wearing
-Clutch or small shoulder bag
OPTIONAL:
Toiletry pouch with hairspray, brush, perfume (samples are the best!) deodorant, face wipes etc. Remember not to leave your creams or foundation in the heat.
Check this video where  I put everything in my carry on, this trolley is my favorite for this, the space is just perfect and the divisions keep everything separated, although I don't have to repack the suitcase everyday, I do like to get the garment bag out of the trunk specially during the summer.
What about you friends? do you carry a mini closet in your car too? what are your essentials?
                                                                  Blazer|Banana Republic
Top|TopShop
Skirt |Zara
Belt| Carolina Herrera
Pump|Gianvito Rossi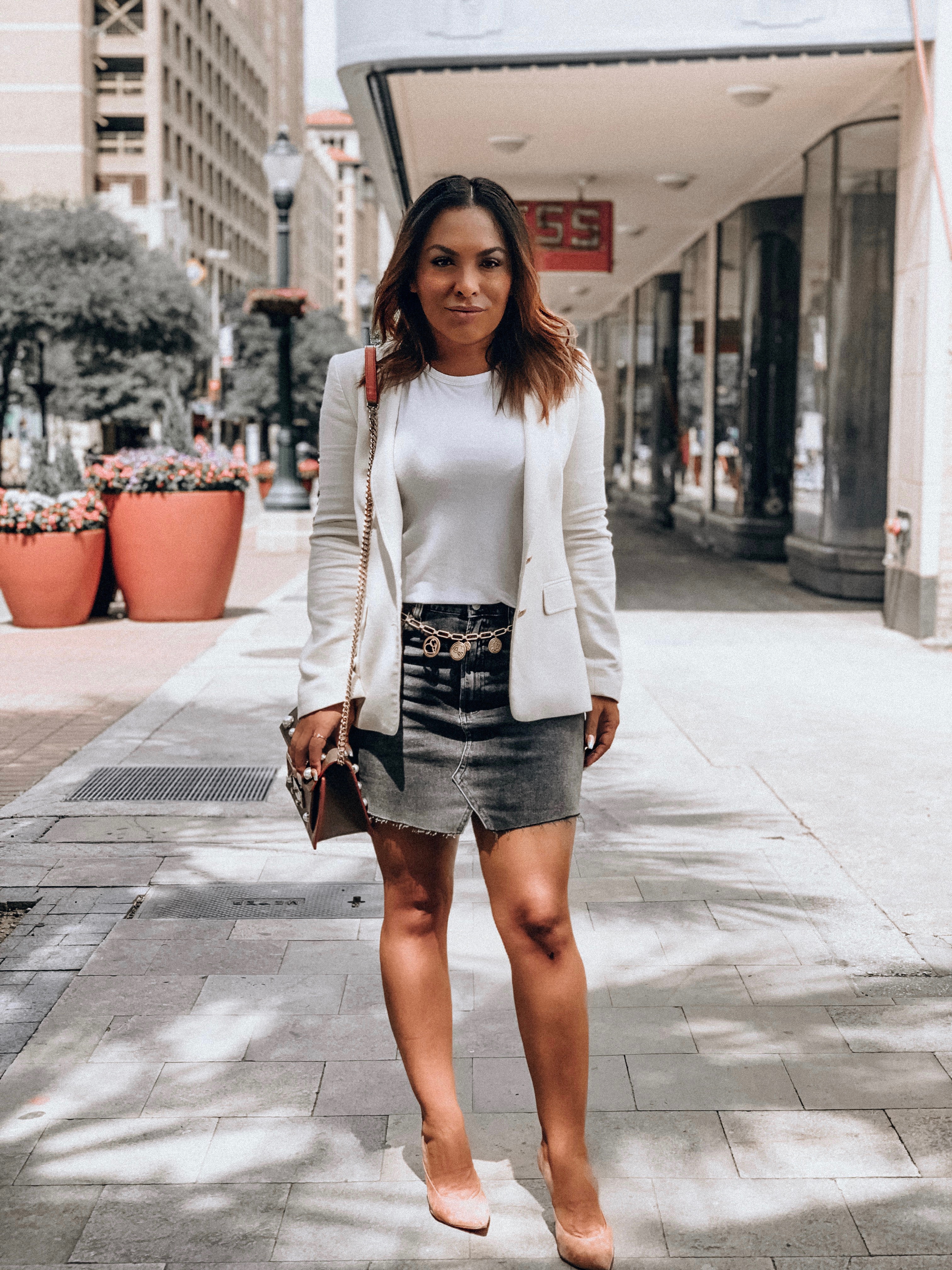 Thanks for visiting the blog!
Always Grateful
Rose
@lizostyle
rose@cafeconellas.us.
XO's Rose Ferreira