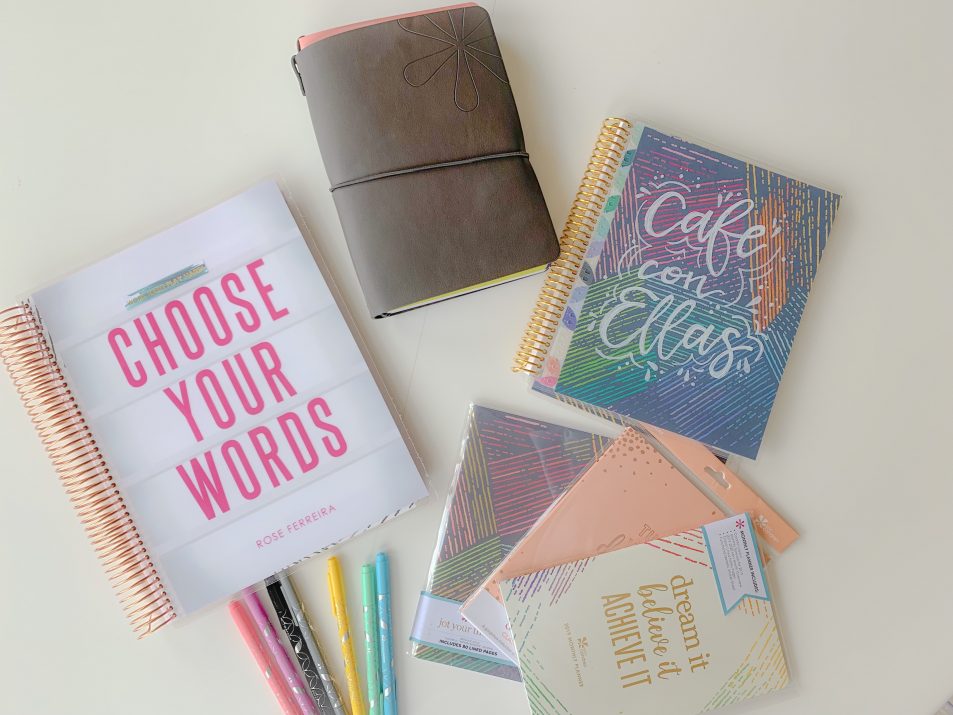 6f1a4d48dbded1294b63f1b871cfdbab4045a5e8ba76f4cffd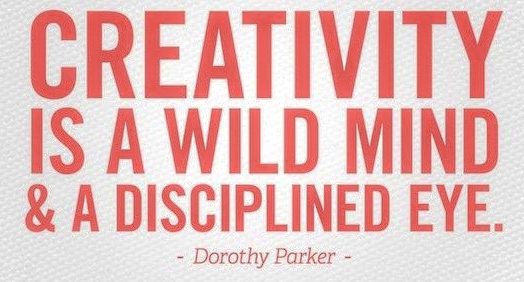 I had the opportunity  to visit Erin Condren flagship store in Austin, and let me tell you this, if I thought her website was candy land for the creatives minds, the store is a mind blowing paradise where all my senses are at play, I can touch, browse, take photos, do stories (check my Instagram highlights) and be taken care of in person is just the cherry on top.
This experience made me realized  that yes, is important  to stay focus and collected in order to reach our goals but also, daily motivation is key to get us going, that's one of the reasons why I fell in love with her line of planners and agendas because it has all these motivational  quotes randomly spread out in different pages and accessories that make my job more pleasant.
As a creative mind I tend to be all over the place let's say is an organized mess but truth is that even with the latest technology at my finger tips I still  have to write things on paper, it was a habit I developed when I was in school;  I remember  one o my teachers saying; if you write things down is an affirmation that it will happen and you won't  deviate from your tasks and goals. 
Those words made more sense later in my professional life, where I learned other tips that had thought me how to organize my time  and be more productive, tips that today I'm sharing with you, the professional, the mom or the student.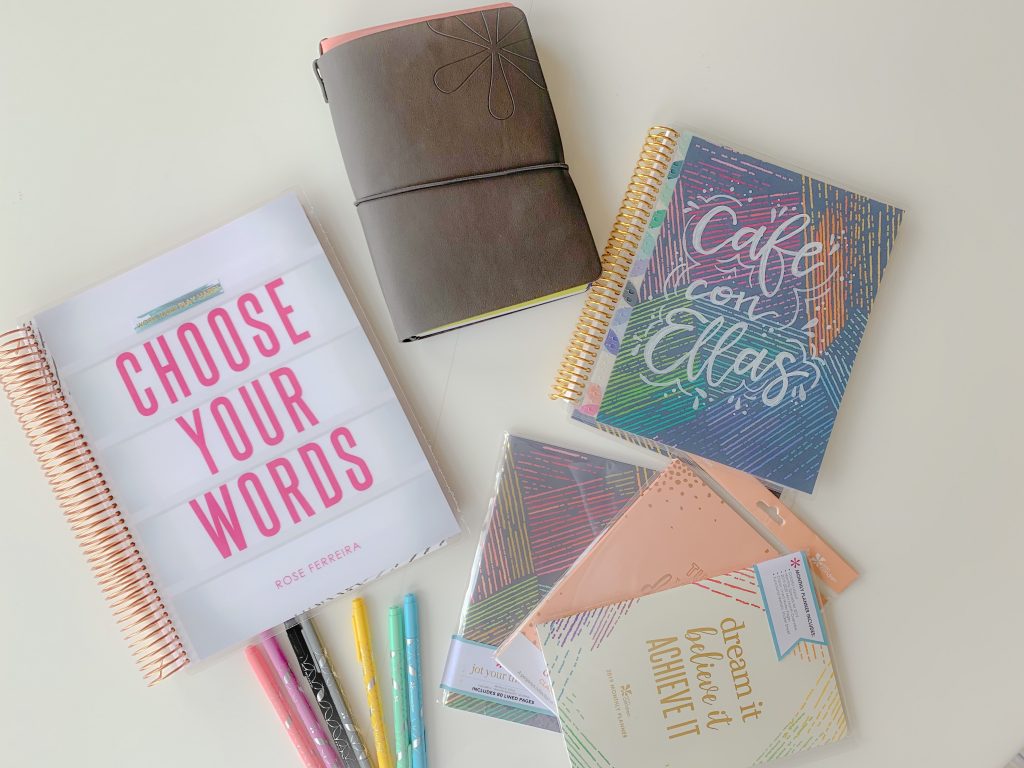 from left to right, "choose your words" de luxe planner, you can actually customize the cover, I wanted to leave it like this to remind myself to choose my words before talking or typing, next is my personal agenda then a note pad with handwritten logo by Erin Condren talent.
1- STOP PROCRASTINATING 
there's always a reason that make us hesitant  about starting or finishing a project, whatever the reasons are,  the outcome is the same, we feel guilty and disappointed. That's why the next step is crucial.
2- I MUTE OR SHOT DOWN DISTRACTIONS 
My cellphone is in mute 90% of the time because sound notifications break my concentration easily, I don't even look at the screen if I'm not working on my phone. On the other hand, I turn the TV on Netflix or apple TV  (ads free) "to listen" to a movie in the lowest volume possible, it must be one that I've already watched to not get distracted, it's the perfect background noise for me, other people listens to music, the effect is the same, it breaks the monotony of silence and relaxes our minds while we work, it's a constant gratification.
3-MAKE A DAILY LIST
Every morning or even the night before I pen down all the things I want to accomplish throughout the day. I have two lists, the personal (my household)  and the other one is exclusively for work.
4- I MAKE A WEEKLY CONTENT PLAN (WORK)
Desk planners are the best, I can see the whole month in a glance, here is where I write down the title of the content that will be posted each day, either mine or my client's, sometimes  the little squares aren't big enough so I use the extra sheets to specify details.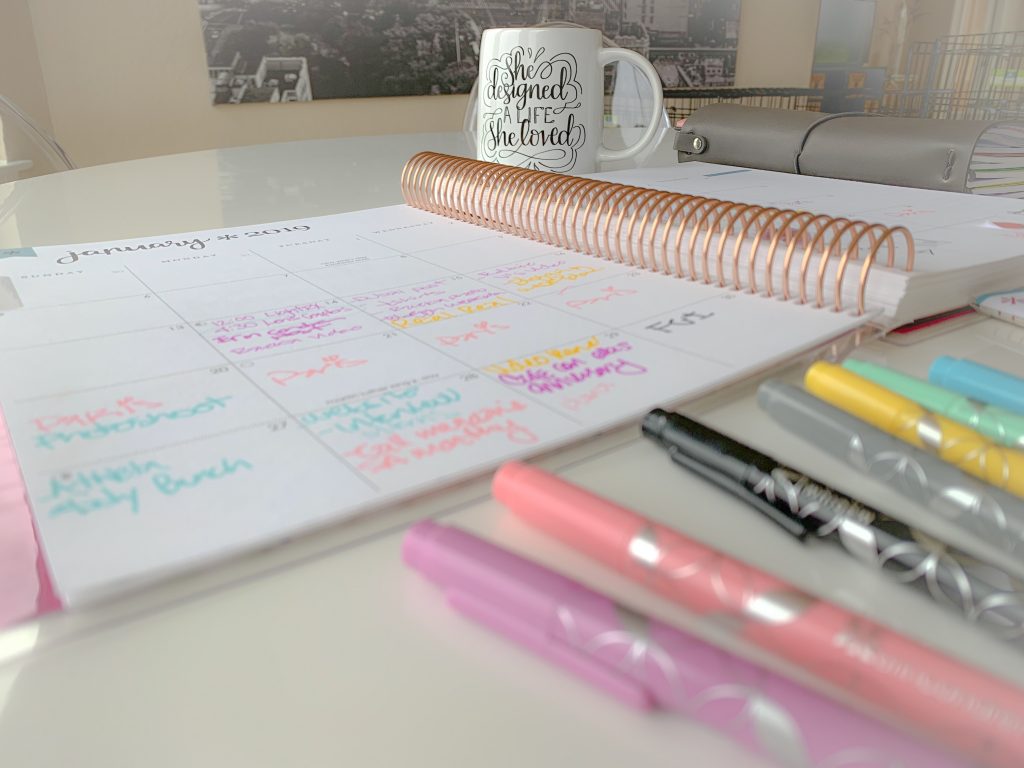 5-SET UP TIMERS AND REMINDERS 
Once I have written my tasks, I literally have to set alarms for certain items, like scheduled calls, video editing deadlines, upcoming events, invoicing  along with teacher conferences, Dr. appointments and others important house errands. After this approx. (20min) is when work actually starts; posting and engaging, writing business plans, replay and sending emails, video editing, filming, visiting clients or  FaceTime for blog or social media coaching.
 I like to set timers for each of these activities, and I found that my most productive hours are during the day from 9a-3p after this time is mommy time, I pick up my kids from school  take them to their extra curricular activities. My evenings are more flexible, I attend events, celebrations or finish editing videos, blogs, I engage on social media or get on the elliptical if I didn't have enough time in the morning.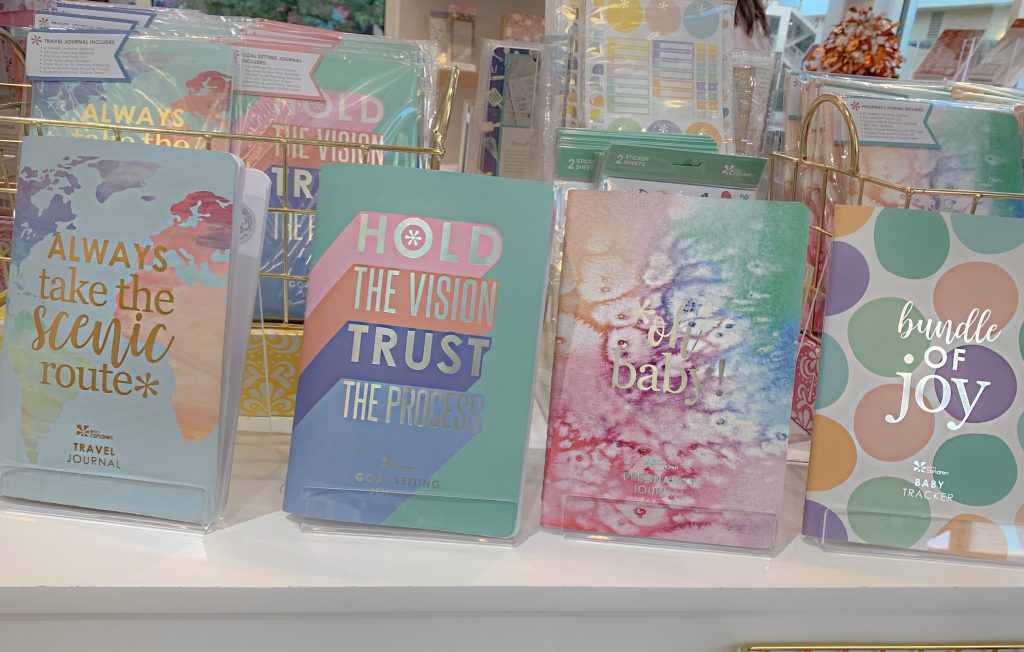 Bonus – I BRAINSTORM
At random times, I unleash my creativity and allow myself to dream big. I use my note pad to scribble some blog ideas, content topics and sketch story boards, I think  it's the perfect canvas for my inner freestyler.
There you haveit! my routine in 5 steps! and what about you? How do you stay organized and on top of things? Do you use planners or rely on technology only? 
Thank you for reading ! heart it if you like it 💜 
Xoxo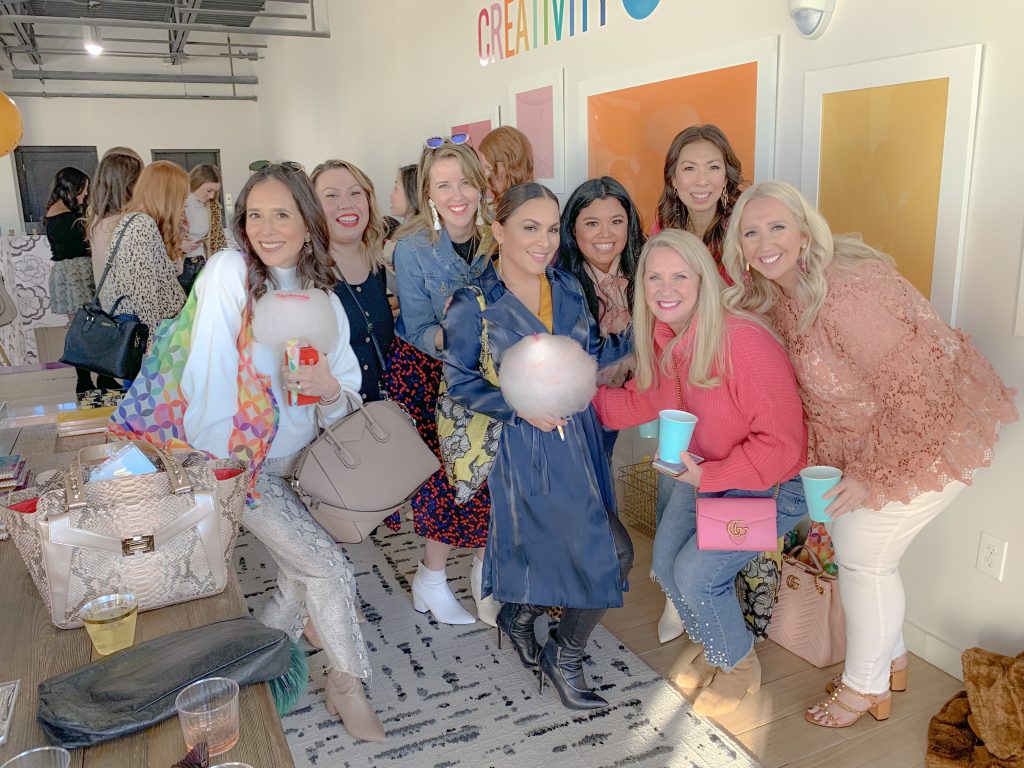 Beautiful bloggers from San Antonio, Austin, Houston and dallas, find their handle  on my Erin Condren
 highlights 
6f1a4d48dbded1294b63f1b871cfdbab4045a5e8ba76f4cffd