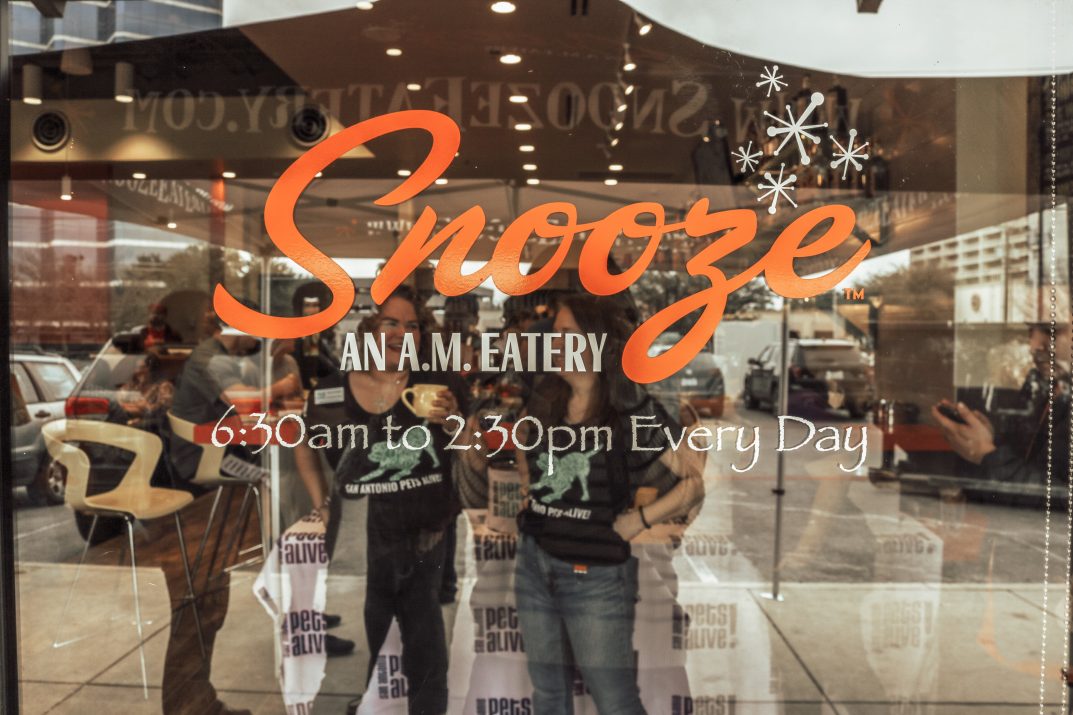 Snooze Eatery opens their third location on Huebner Oaks, this one makes it the number 15th in Texas, more than any other state! and we were there to explore the popular menu, (oh this foodie life!) See why we gave this Denver-base restaurant a 5 star rating.
The place is big and open, lots of natural light comes in through large windows, the ceiling is high with modern light fixtures. Walls and accents are painted in green, orange and blue hues. First star for the clean, friendly and vibrant atmosphere ⭐️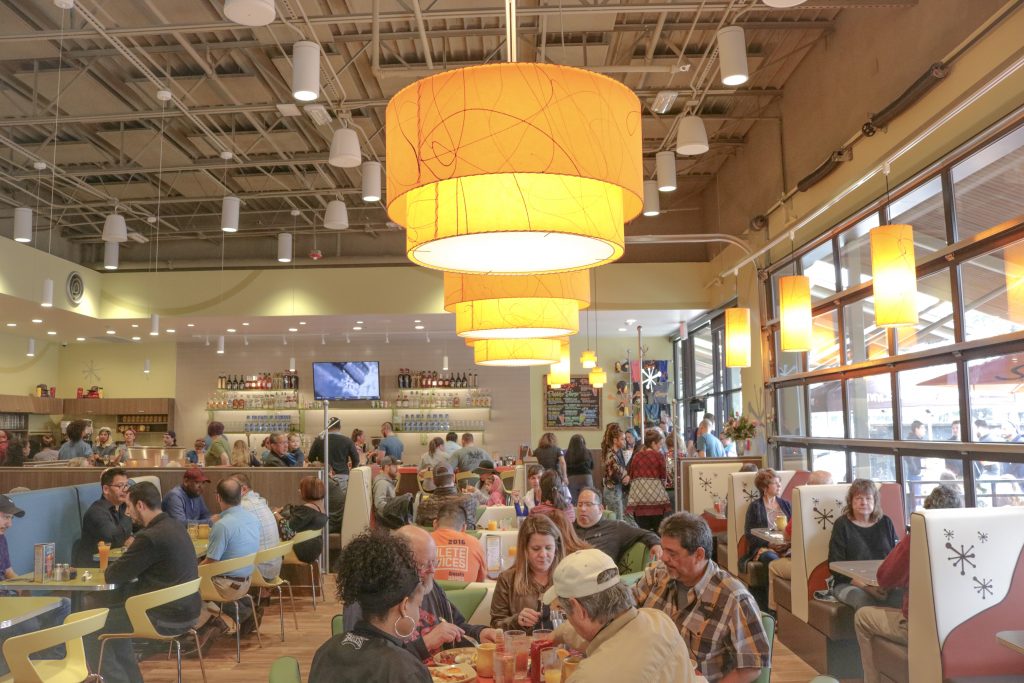 The bar (heart eyes) is definitely the center of attention you can sit and enjoy a solo breakfast or socialize with Bloody Marys and Mimosas, one more star for making breakfast time so much fun ⭐️
The furniture is modern and comfortable, made of 100% recycling materials, Snooze is a green company who cares for our planet, let's give them one more star for setting a good  example 🌟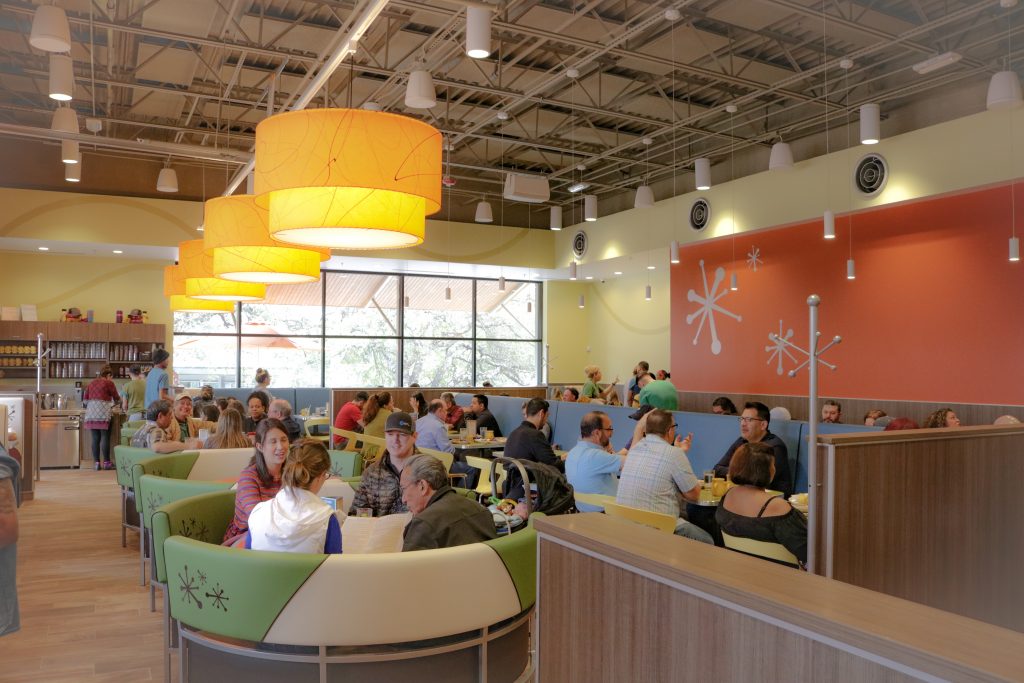 Snooze strives to be part of the community in different ways such donations of in-kind goods and services, maintaining school gardens, volunteering at food banks and cleaning up beaches. They support local causes and issues related to the neighborhoods. Do they deserve another star? Gladly! ⭐️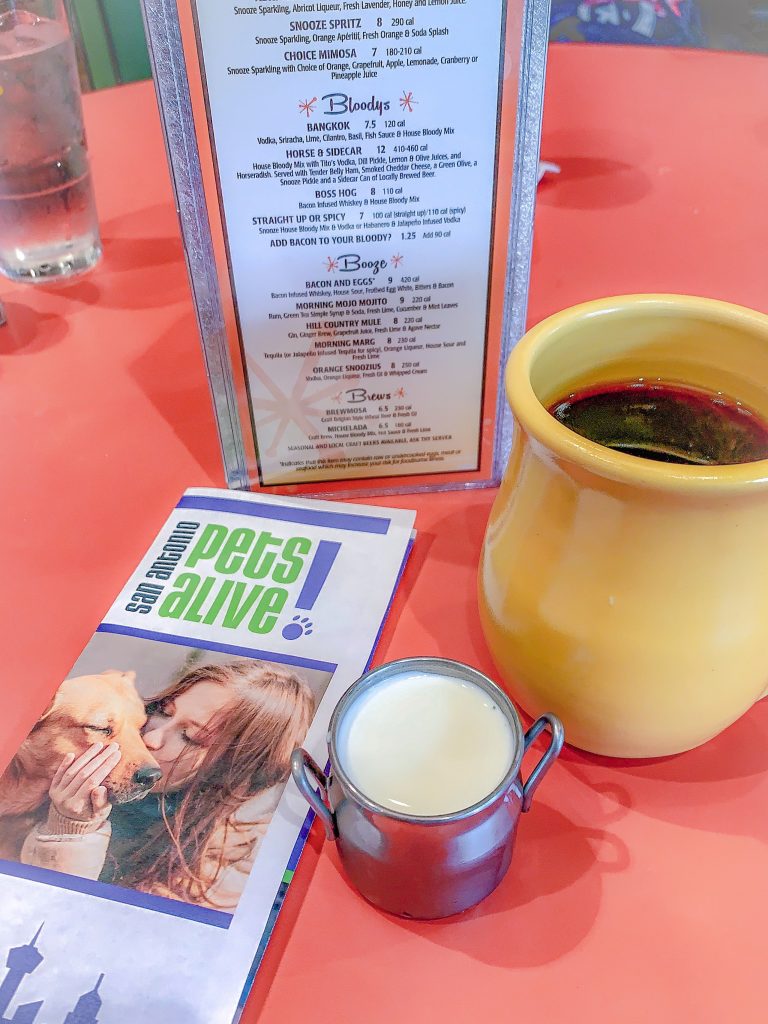 But what about the menu, As you might know, they are popular for their pancakes, one in particular got our attention, the Cannoli, so good and Instagrammable! Another item recommended by the sweet waitress is the Chili Verde  Barbacoa Benedict; the name itself is intriguing isn't it? the seasoning of this dish is very Tex-Mex, which is something they do in each region, to including a few dishes with local flavors. Well thought! and Last but not least, coffee, this one is from Guatemala roasted to perfection, in other words they got us at the first sip. It's for the tasty food that they earned our 5th star ⭐️ 
Have you been to any Snooze? if so, we want to know what's your favorite dish and drink ! Snooze opens from 6:30 to 2:30 everyday, visit snooze eatery for locations.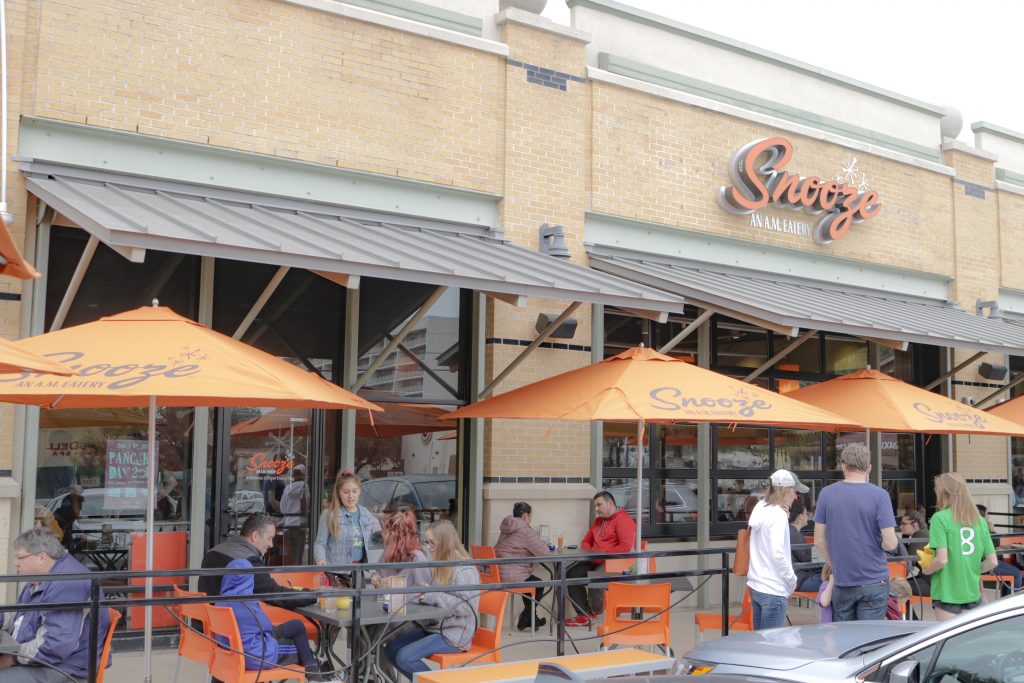 connect with us!
info@cafeconellas.us