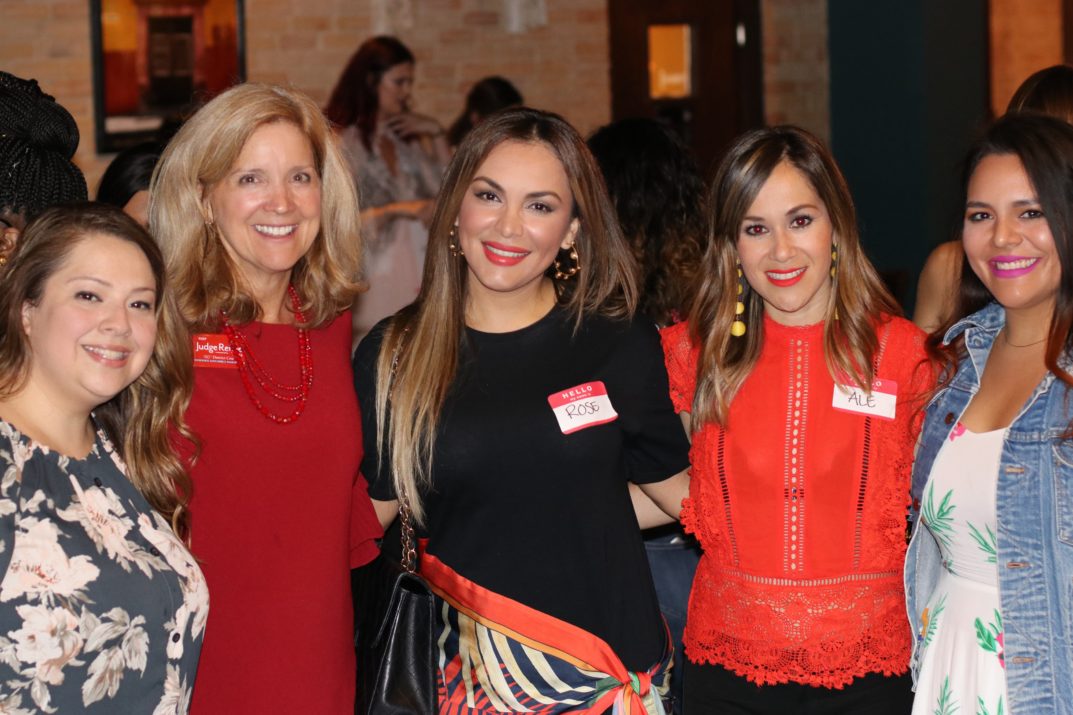 Hace pocos días tuvimos la oportunidad de reunirnos con un grupo de mujeres emprendedoras y súper talentosas. Se trata de Girl Power Hour San Antonio un equipo que promueve las relaciones de negocio, amistad y crecimiento entre mujeres. En esta oportunidad fuimos invitadas a celebrar su primer año de encuentros y por supuesto aquí les dejamos todos los detalles. 
A few days ago, we had the opportunity to meet interesting and super talented women at the Girl Power Hour San Antonio monthly reunion.
These amazing women  promote business relationships but more importantly support and friendship. We were invited to celebrate their first year of meetings were we captured all the details through our lenses.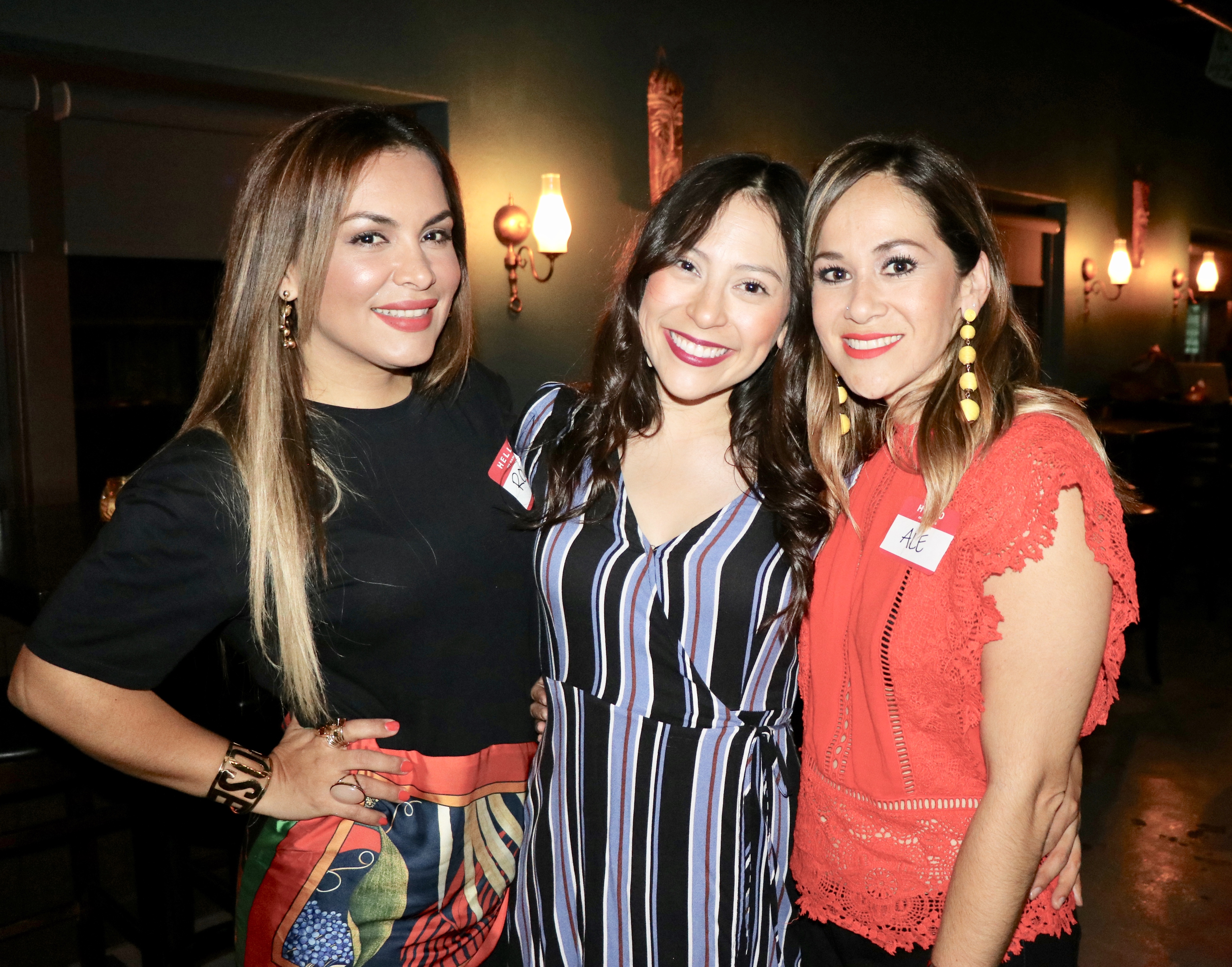 Rose, Nadia (@slimnad) and Ale
Girl Power Hour San Antonio inició gracias a Chloe Adams, su idea fue reunir a un grupo de mujeres con grandes aspiraciones hacia el futuro. El primer encuentro contó con 6 chicas y hoy en día han triplicado su participación, construyendo un grupo más diverso en el que todas nos sentimos como amigas. 
Girl Power Hour San Antonio started it first meeting thanks to Chloe Adams, her idea was to bring together a group of women with great aspirations. In the first meeting had only 6 girls and as today they have tripled their participation, building a more diverse group in which we all feel like welcome .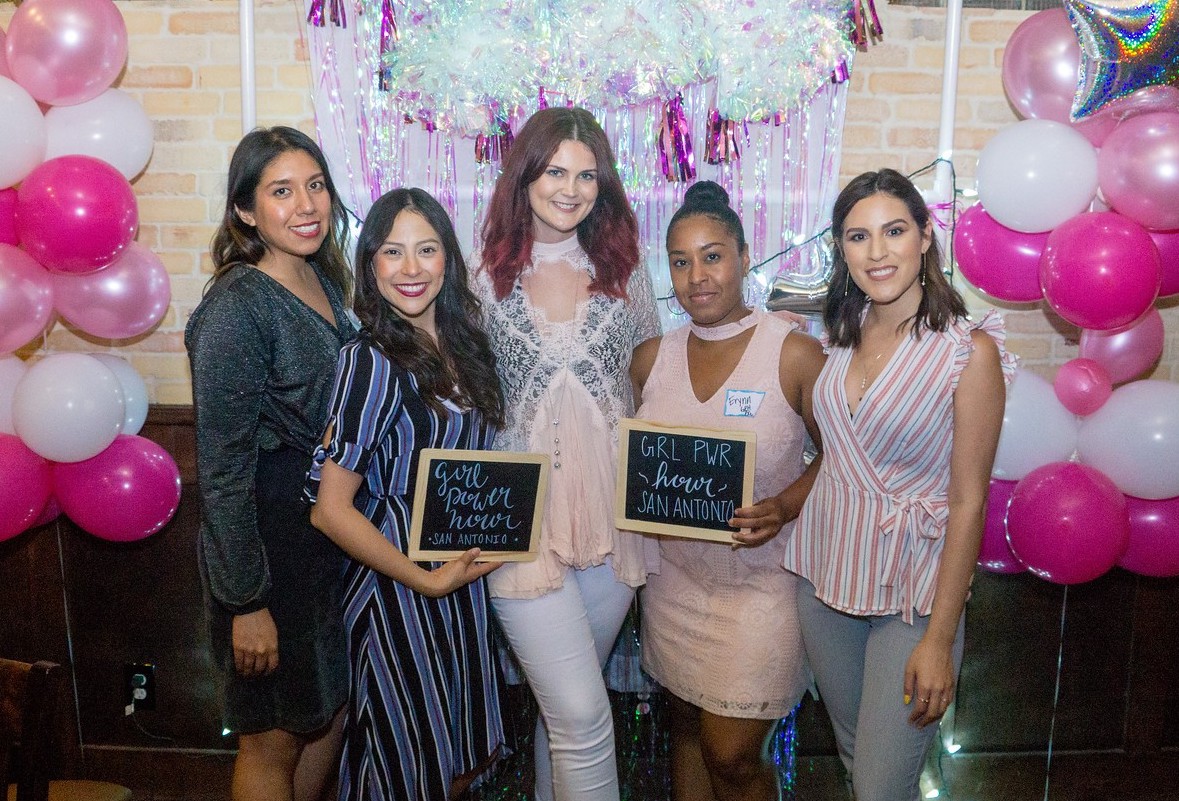 Photo: Girl Power Hour San Antonio. Alexis (@pinchealexis_), Nadia, Chloe, Erynn and Britney (@britneyquiroga).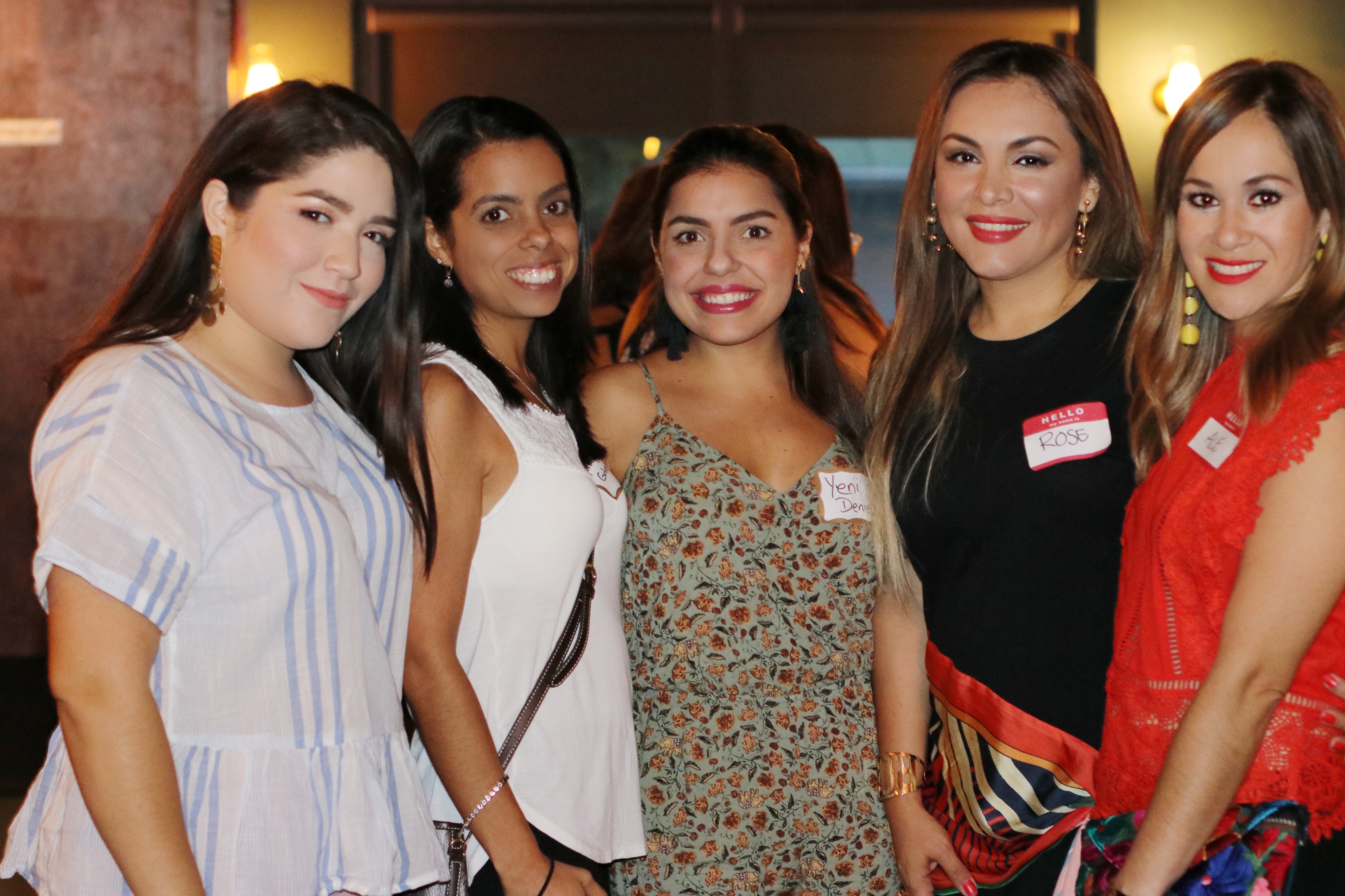 Oriana (@zapattica), Yona (@mimundoalnatural), Yeni (@ynei13), Rose and Ale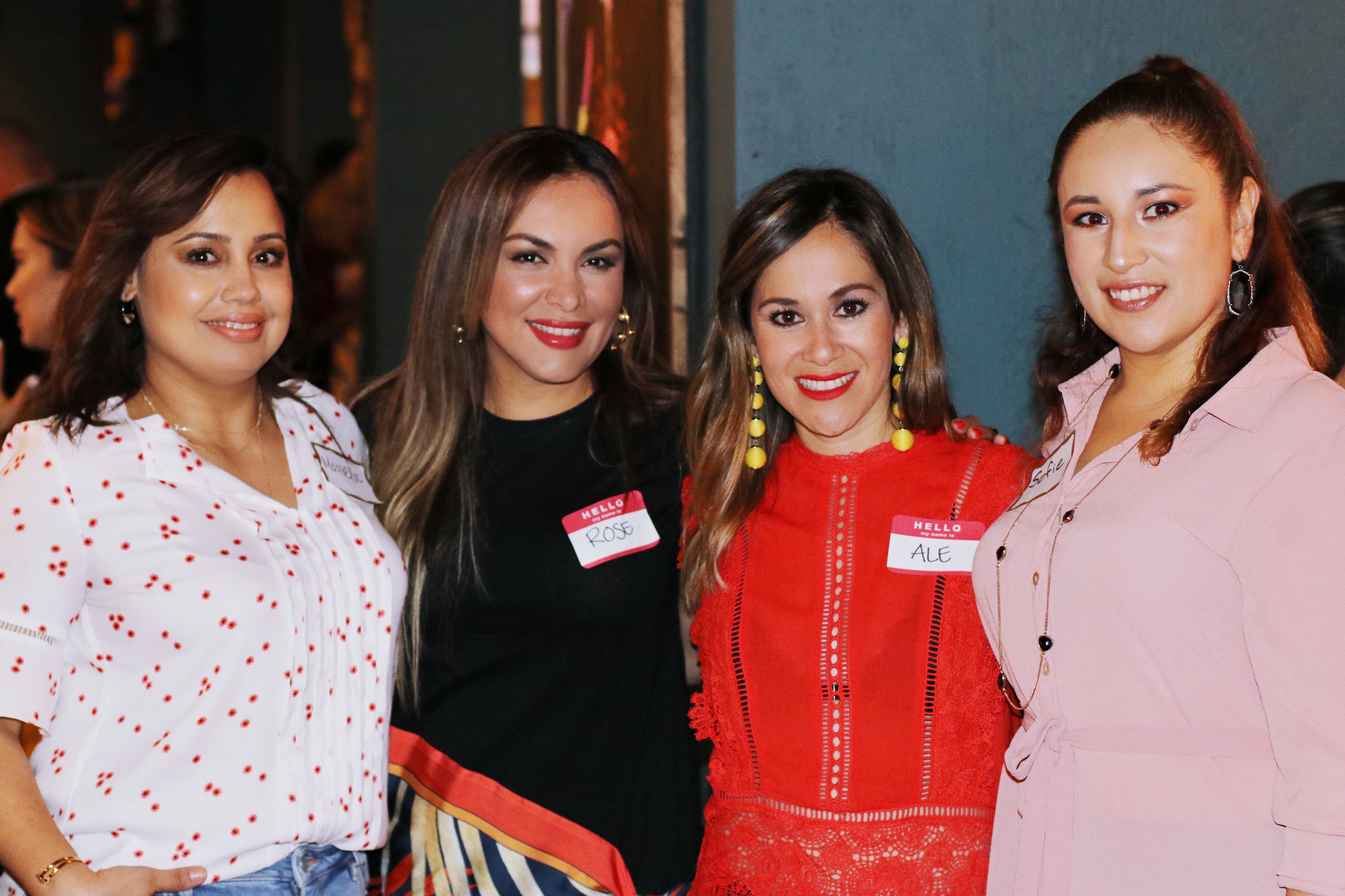 Marcela (@_marcesatx), Rose, Ale and Sofie (@loving_life_con_sofie)
 El evento contó con la participación especial de la Jueza Renée Yanta, quien actualmente preside el  Tribunal del Distrito 150º y es también fundadora de PEARLS Court, un programa que ayuda a las adolescentes que viven en refugios y presentan traumas psicológicos, a convertirse en mujeres fuertes e independientes.
Judge Renée Yanta was the special guest, she presides the 150th District Court and is the founder of PEARLS Court, a program that help transform traumatized teenage girls in foster care into strong and independent women. Bravo! 
Marisa (@meximomments), Judge Renée (@judgerenee), Rose, Ale and Canela (@the.canela.vintage).
La jueza Renée ofreció un discurso cargado de inspiración femenina, en el que nos invitó a terminar con la competencia entre mujeres y comenzar el trabajo en conjunto. También expresó la importancia de que si una gana, todas ganamos. Y por último, cerró con una frase con la cual nos sentimos muy identificadas: "Las mujeres gobernarán el mundo".
Judge Renée gave us a inspiring feminine speech, she invited us to stop the competition between women and start working together. She also expressed the importance of "if one wins, we all win" . And finally, closed with a phrase that we feel very identified with: "Women will rule the world."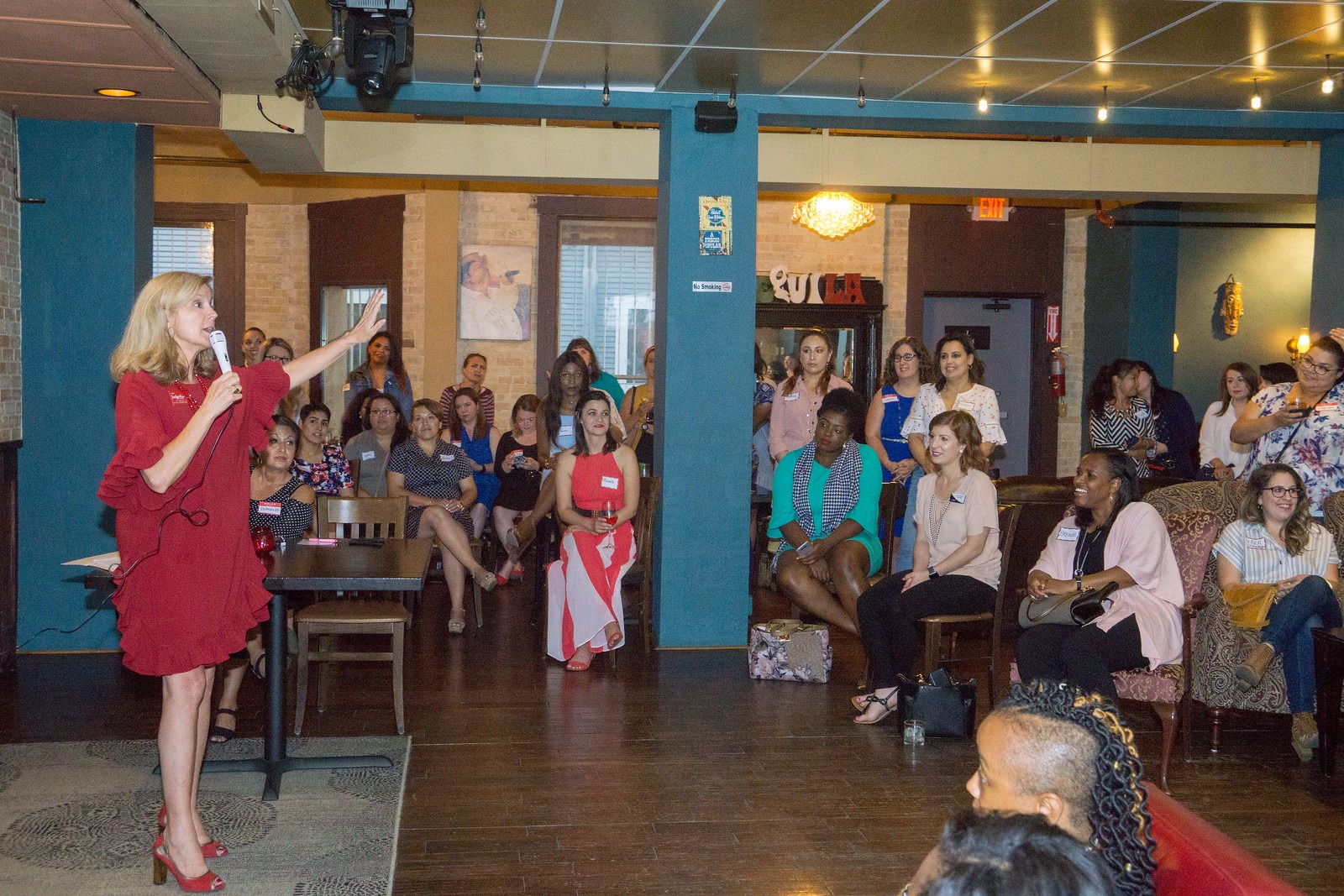 Photo: Girl Power Hour San Antonio. Judge Renée Yanta.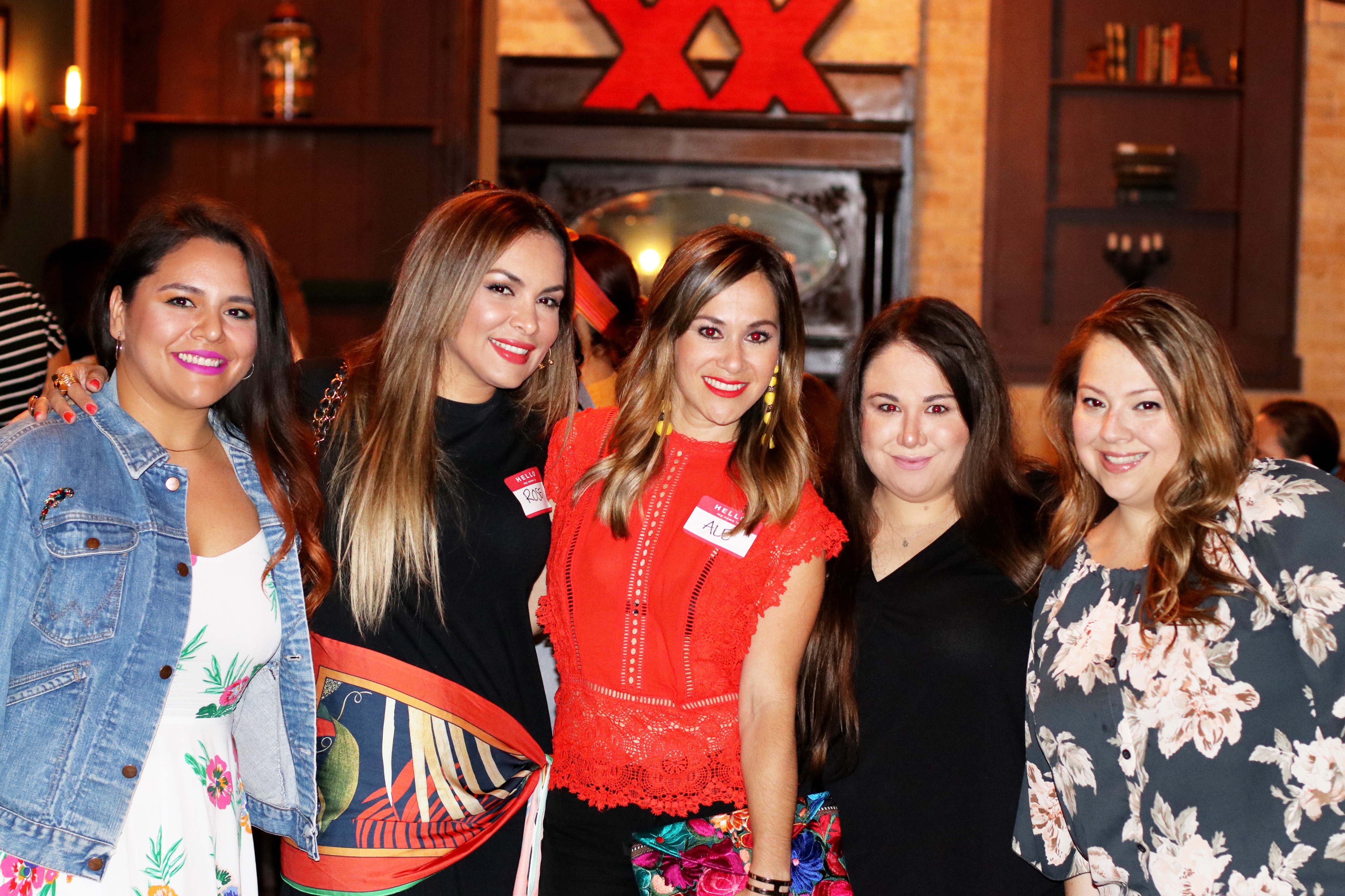 Canela (@the.canela.vintage), Rose, Ale, Gaby (@shopmexicated) and Marisa (@meximomments)
Todas son bienvenidas a formar parte de Girl Power Hour San Antonio. Usualmente sus eventos se realizan el primer martes o miércoles de cada mes y la localización varía. Esta vez fue en La Roca Cantina, un bar ubicado en el centro de San Antonio que cuenta con un ambiente muy agradable, en el que disfrutamos de deliciosos cócteles. 
You all are welcome to be part of Girl Power Hour San Antonio, their events are set up on the first Tuesday or Wednesday of each month and the location varies. This time was at La Roca Cantina, a bar located in the Downtown of San Antonio, they has a very pleasant atmosphere and amazing cocktails. Strawberry jalapeño martini was a hit!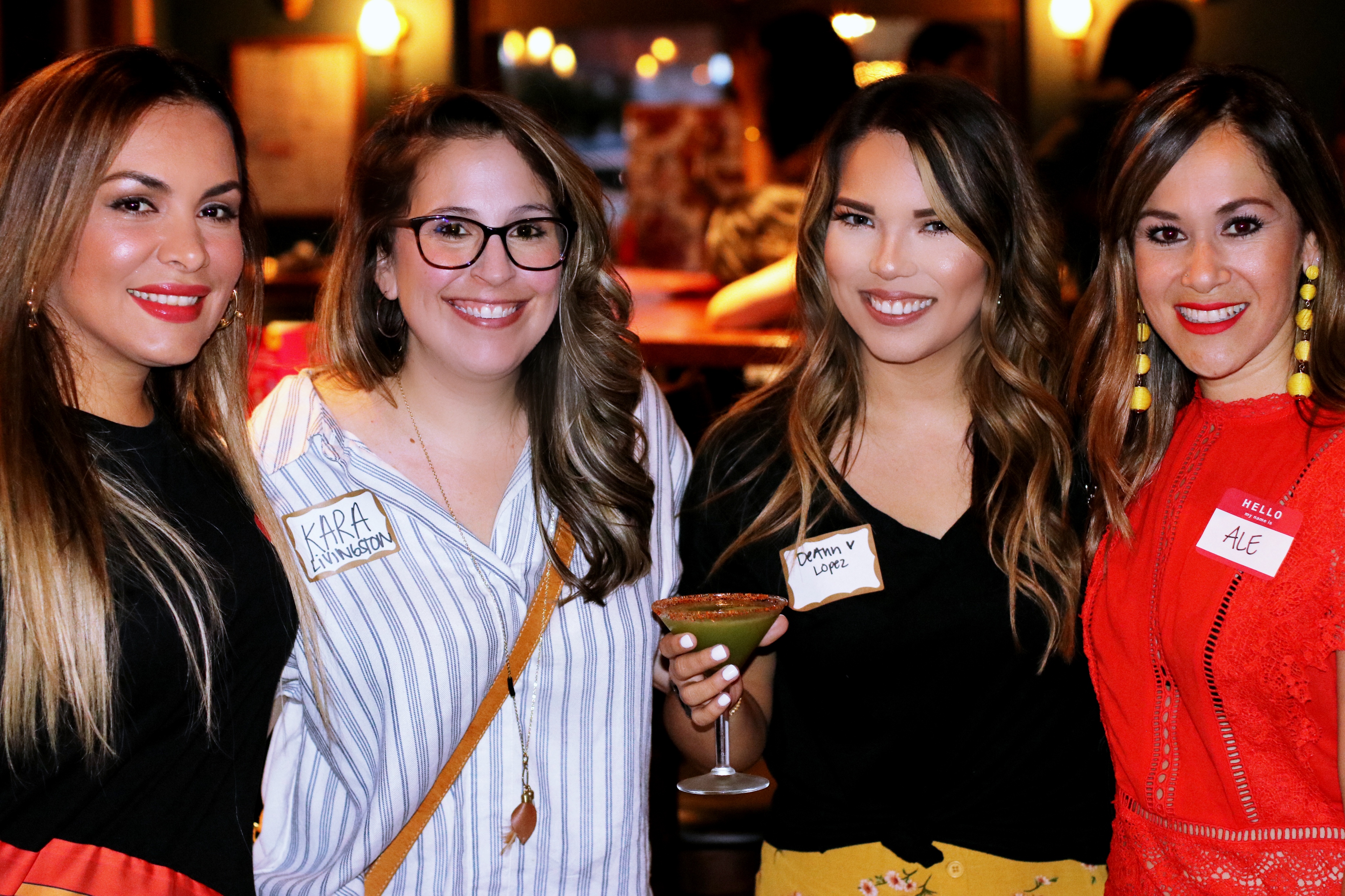 Rose, Kara (@simplywholekara), DeAnn (@deann_annette) and Ale.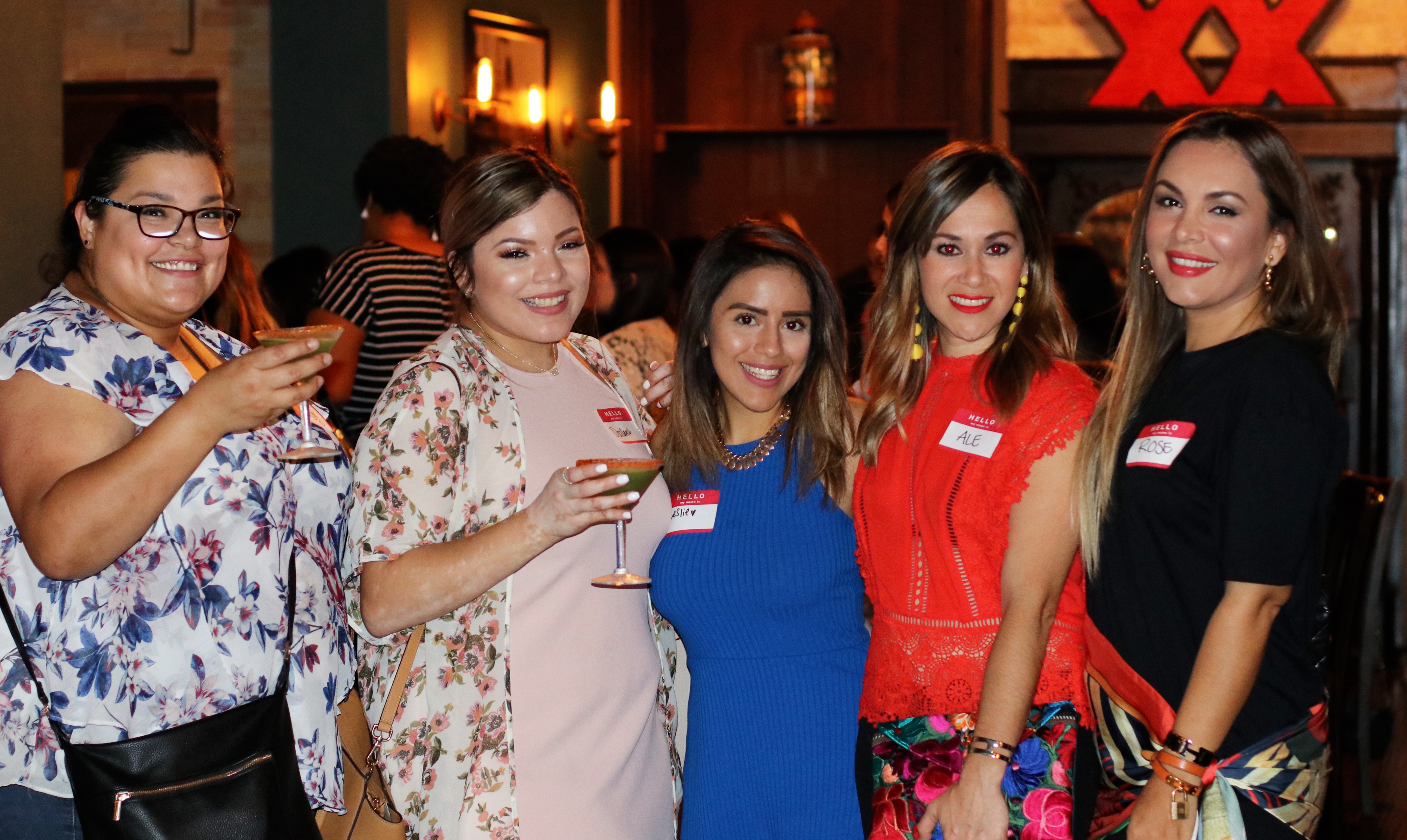 Lisa, Darlene (@darleneemariee), Leslie (@leslieapproved), Ale and Rose.
Formar parte de este grupo de chicas, es una buena manera de despejar  la mente, conocer nuevas amigas, compartir con mujeres empoderadas y con los mismos ideales de éxito que tú. Para enterarte de los próximos eventos, sólo debes seguir al grupo aquí o en su cuenta de Instagram.
Being part of this group it's a good way to give you a break from your daily routine and also to make new friends who shared the same ideals of success.
To find out about upcoming events, just follow the group here.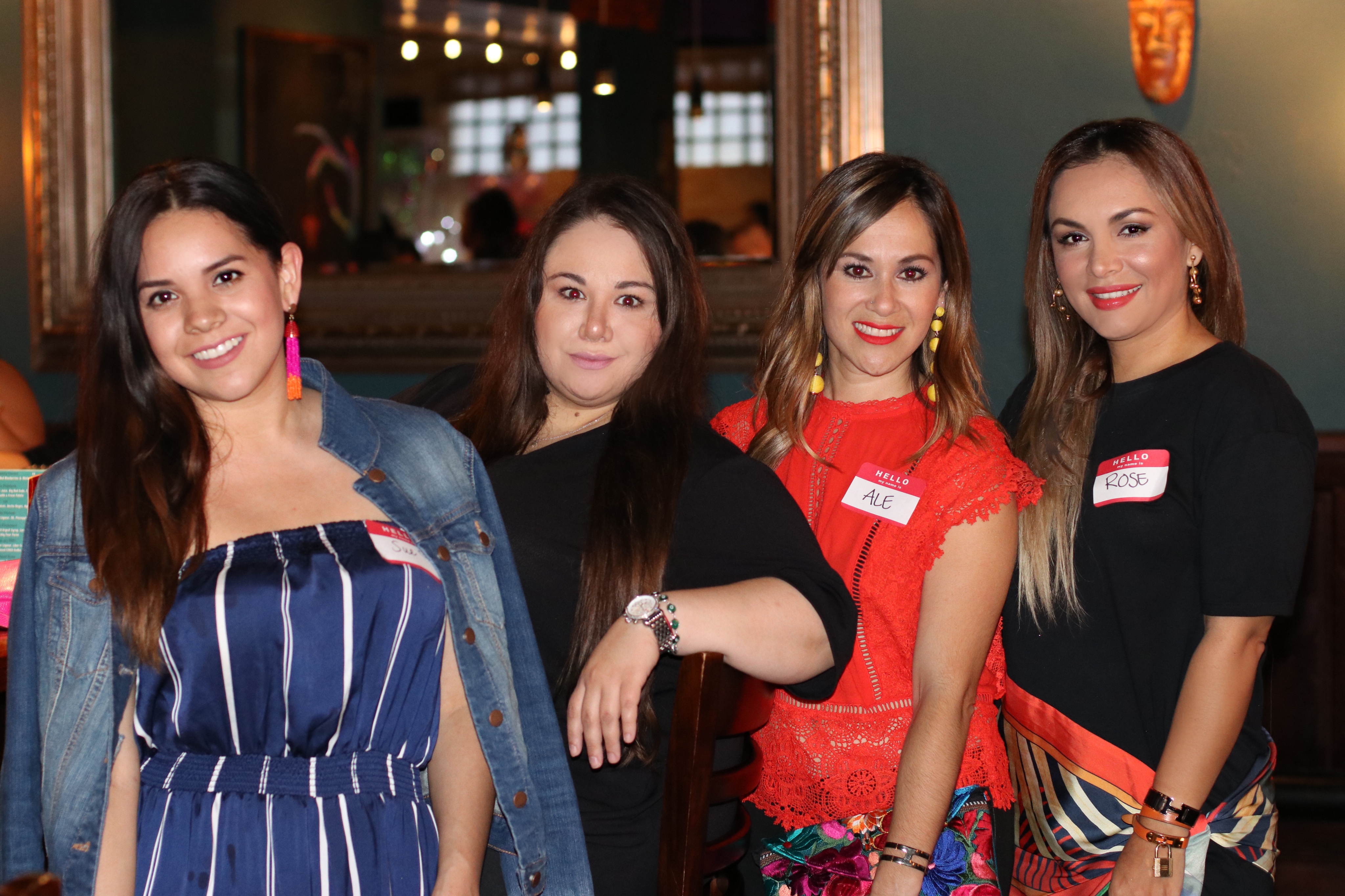 Sugeid, Gaby (@shopmexicated), Ale and Rose.
Gracias a Girl Power Hour por la invitación y por reunir a tantas mujeres poderosas en un sólo lugar, no podemos esperar saber qué se traen entre manos para sus próximos eventos. 
Thank you Girl Power Hour for having us and for bringing together so many amazing women in one place.
Redactado en español por Oriana Zapata.