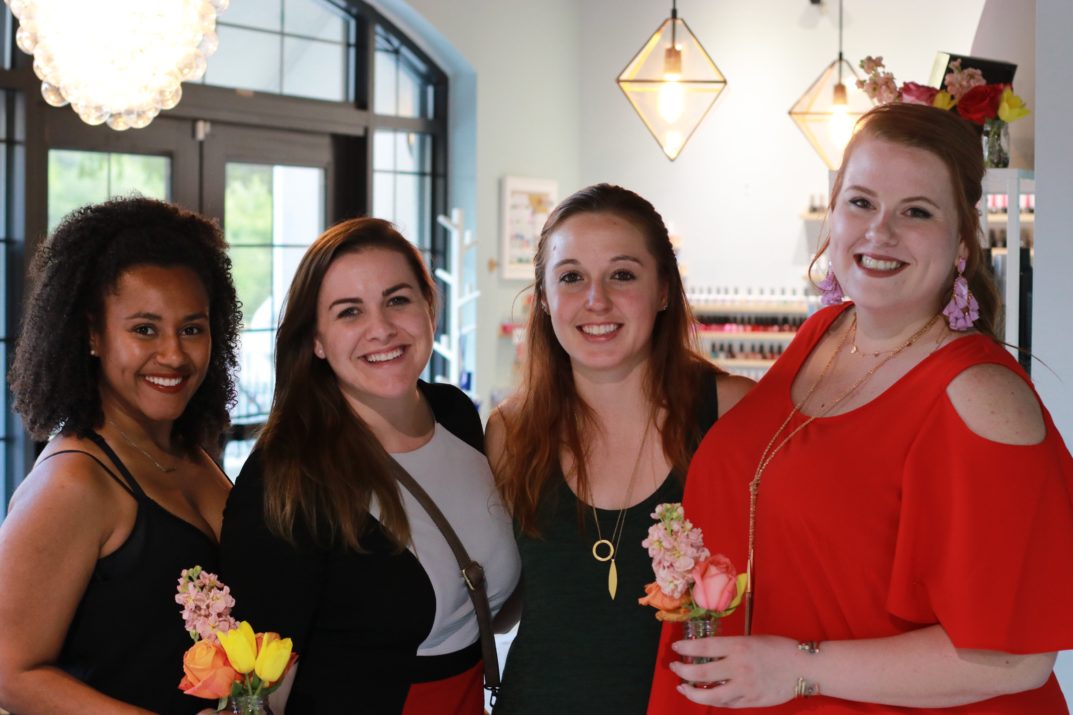 A few days ago we received an invitation from Kendra Scott, La Cantera store was hosting a nail party at one of the chicest nail spas in San Antonio, EMME nail spa, how cool is this?! here, we had the pleasure of meeting Debbie, the spa's owner, who told us all about the trends in the nail word such the Mermaid, Chorome and Unicorn, although, whites and soft pinks á la Kardashian are her client's favorite too.
We also met with other bloggers like Nia Aguayo form @Nia_4luv, Trish from @trishyeahh and Aulerie from @lonestarfrenchy and between champagne, logo decorated cookies and custom jewelry from Kendra's bar we all had a great time sharing our fave nail colors of the season, which speaking of, have you checked Kendra Scott's nail lacquers? they are fabulous! you can get them online or swing by your nearest Kendra Scott store to see the entire collection. here are our top picks (click on image to see prices)
See in this video recap the details of our mani-pedi retreat! thank you for visiting babes! 
CCETV Media Assistant: Oriana Zapata