I was a little sceptic about the matchy matchy trend, manly this one with the crop top, is not something you can pull off anywhere without drawing too much attention but here I am! I found my first set yeii! thanks to @thirty3style, a boutique located at the stone oak village here in San Antonio, it's a cute charming boutique with handpicked styles that go from jeans, tunics, dresses, accessories, even shoes! did I say budget friendly?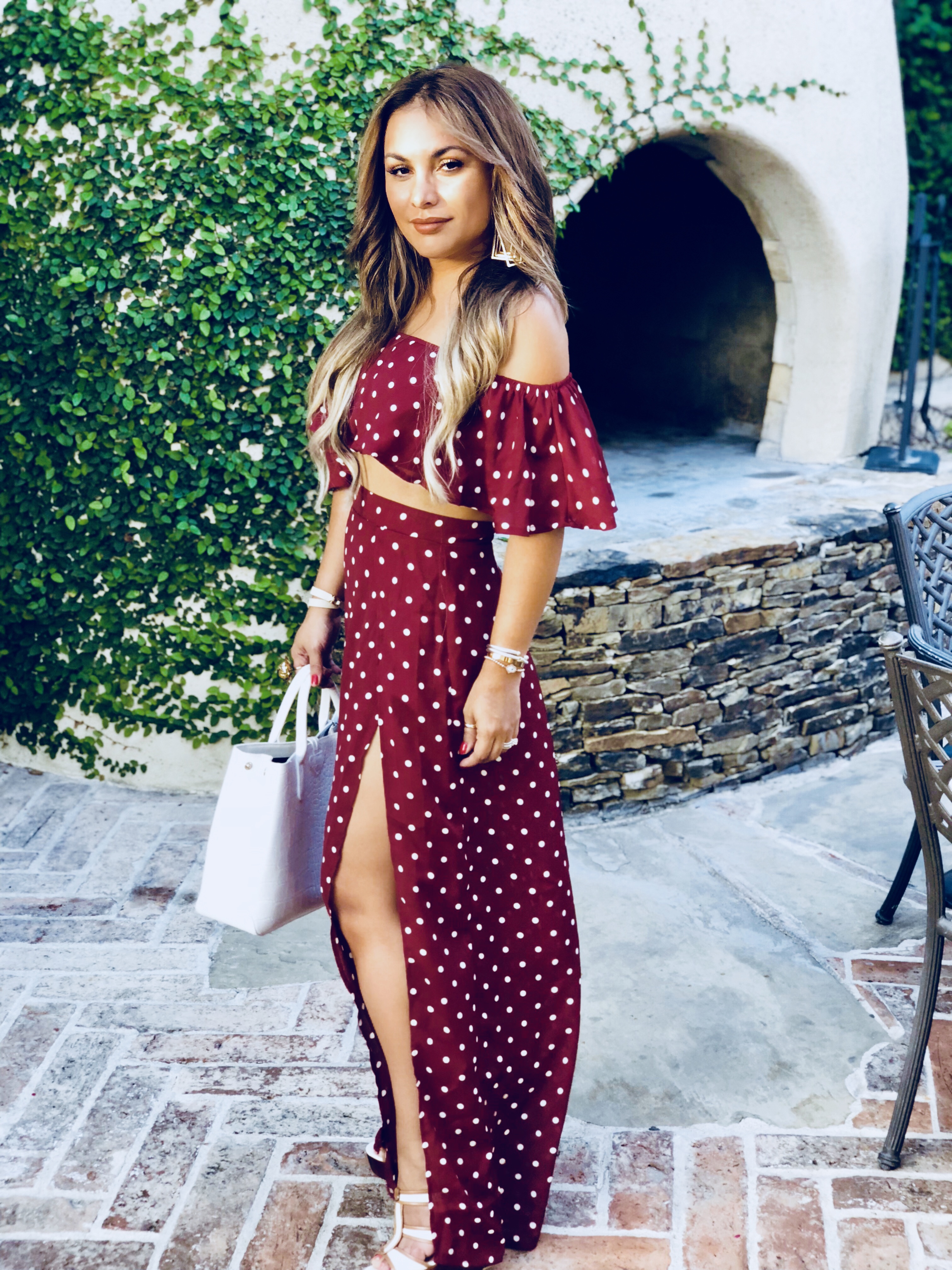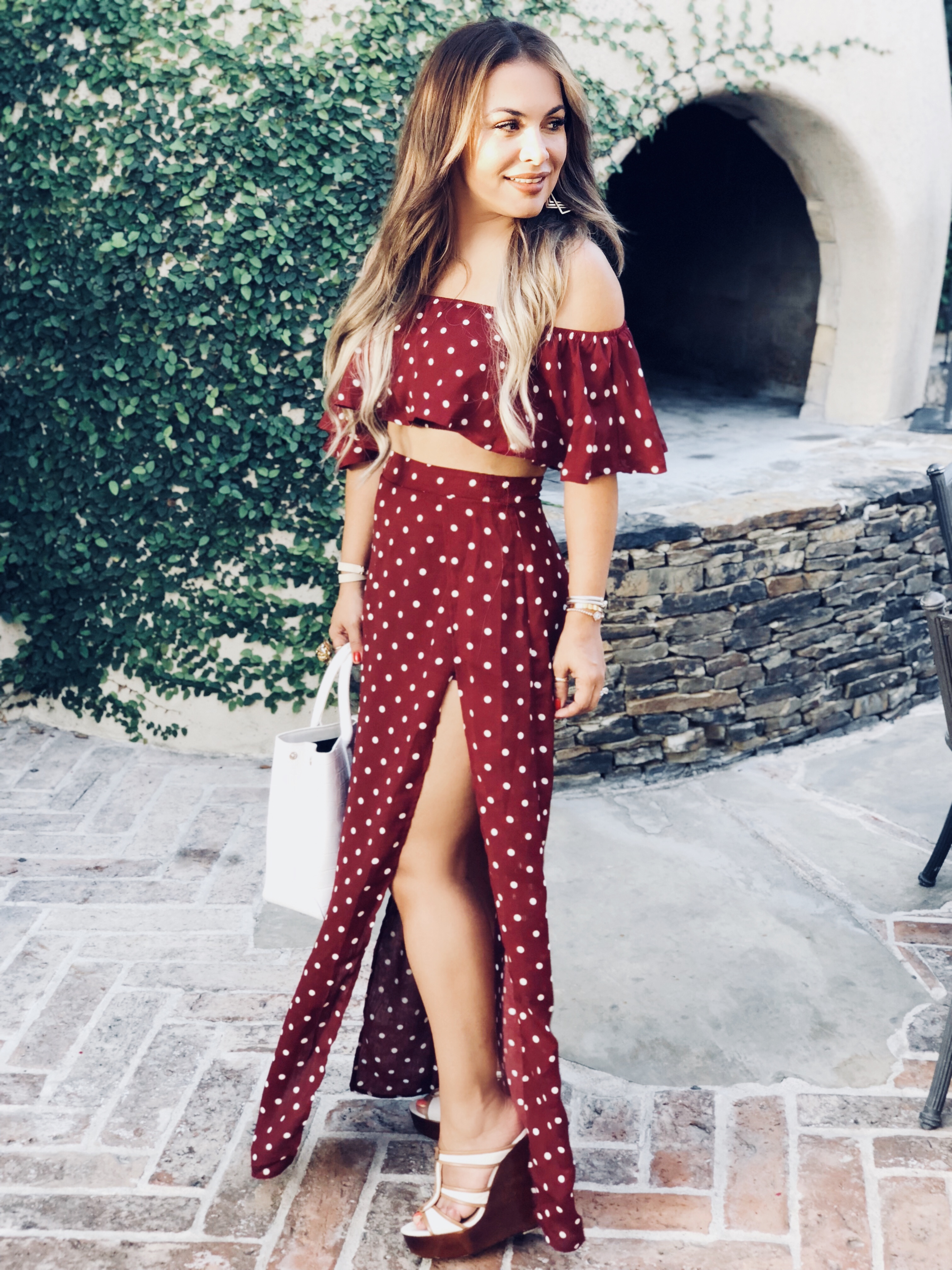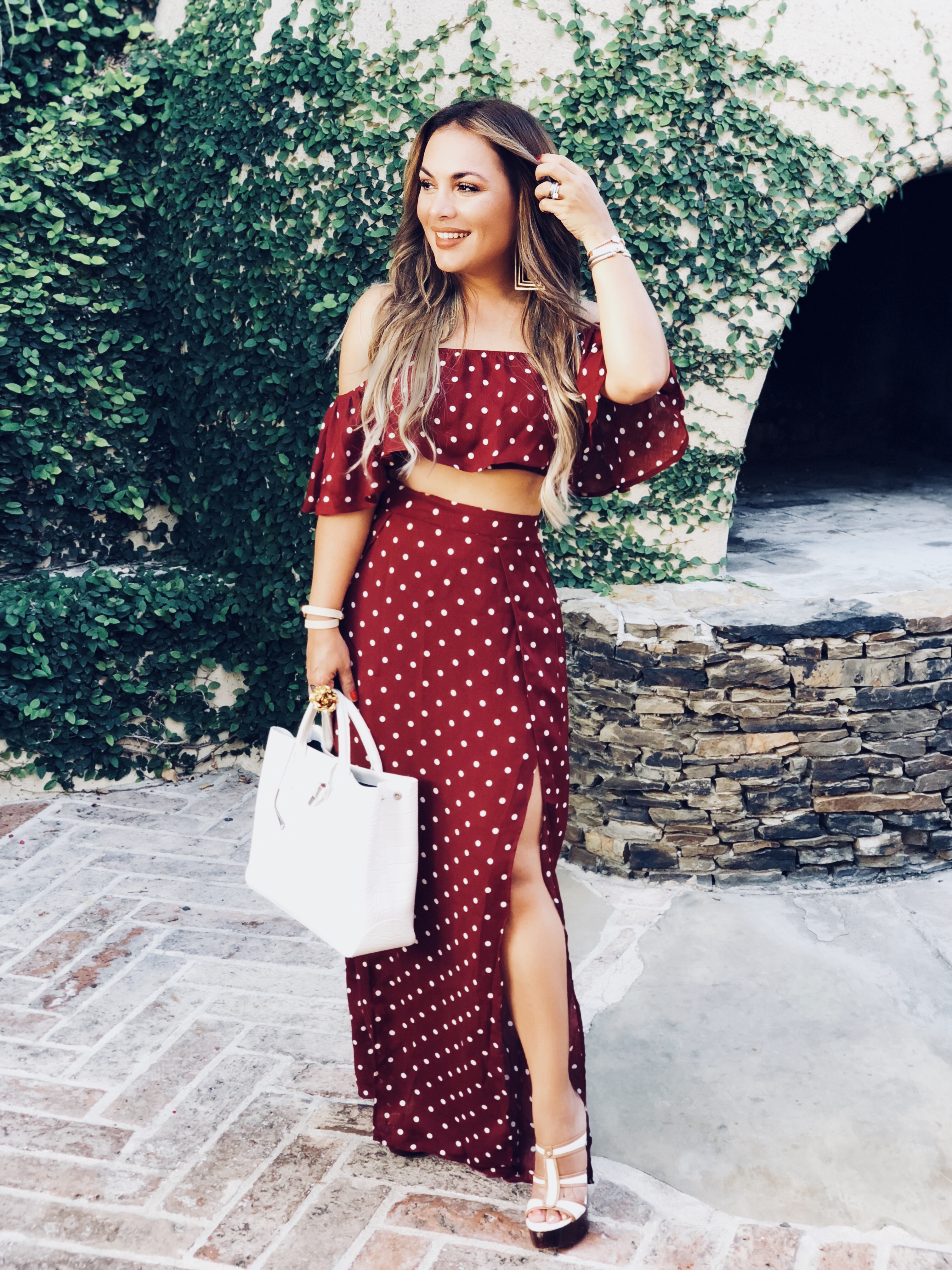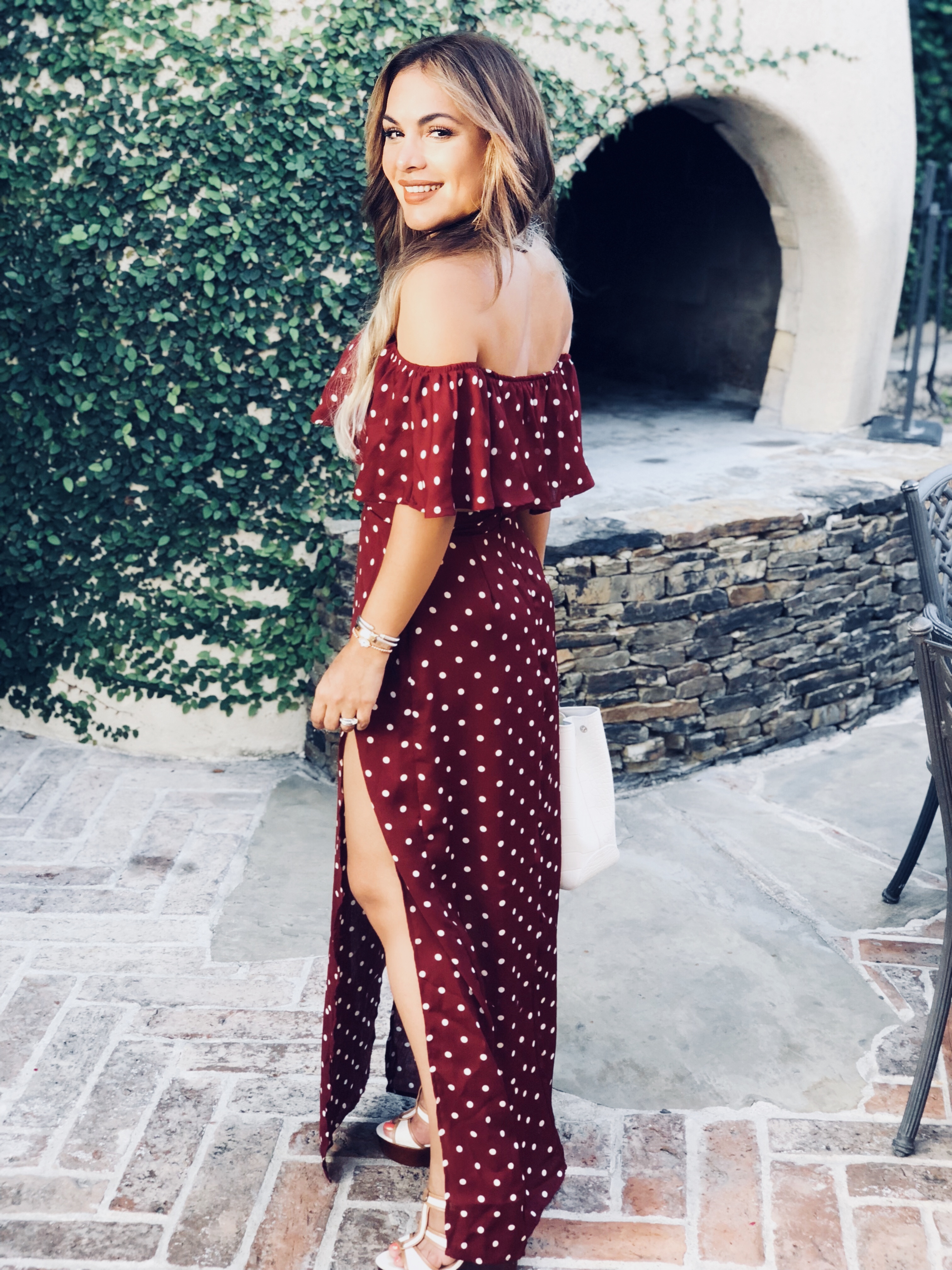 This set is definitely not one to wear to Church, office or to meet the teacher kind of day, I rather save the bare stomach/shoulder/back/leg trends for brunch, beach scape, cocktail party or even happy hour with your friends or significant other, just like I did in these pictures. If you want to jump in the trend but aren't sure about showing too much skin, Here are my tips on how to wear it in the most conservative way possible.
Go for the high waisted skirt and wide leg pants this not only will make you look slender and taller but also will close the gap between the waist and top.

 Go a size up on the top to cover more of the midsection and chest area.

If the slit runs all the way up to the groin area, secure a lower opening with a safety pin.

If you can, wear your hair down to cover more skin from shoulders and back.
Other than that if what you want is to get attention do the opposite, these sets are designed to show off your silhouette not to hide it, depending on the fabric (this is a big indicator)  you can dress it up with high heeled sandals or keep it casual with espadrille wedges. Here are other simple styles under great prices. 

XO's