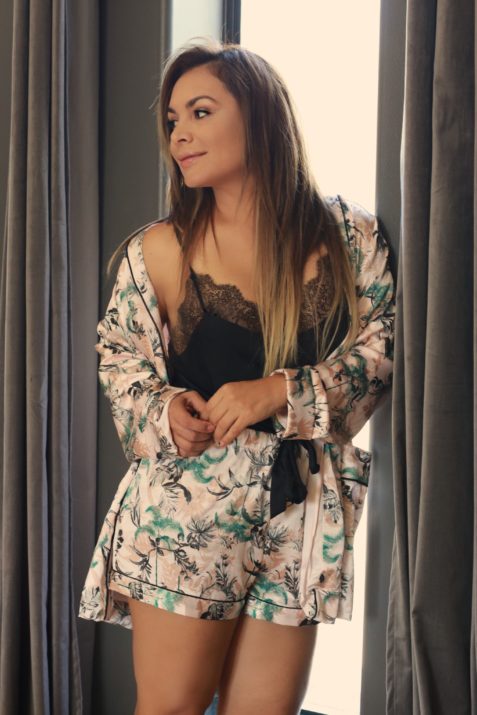 Spanish-English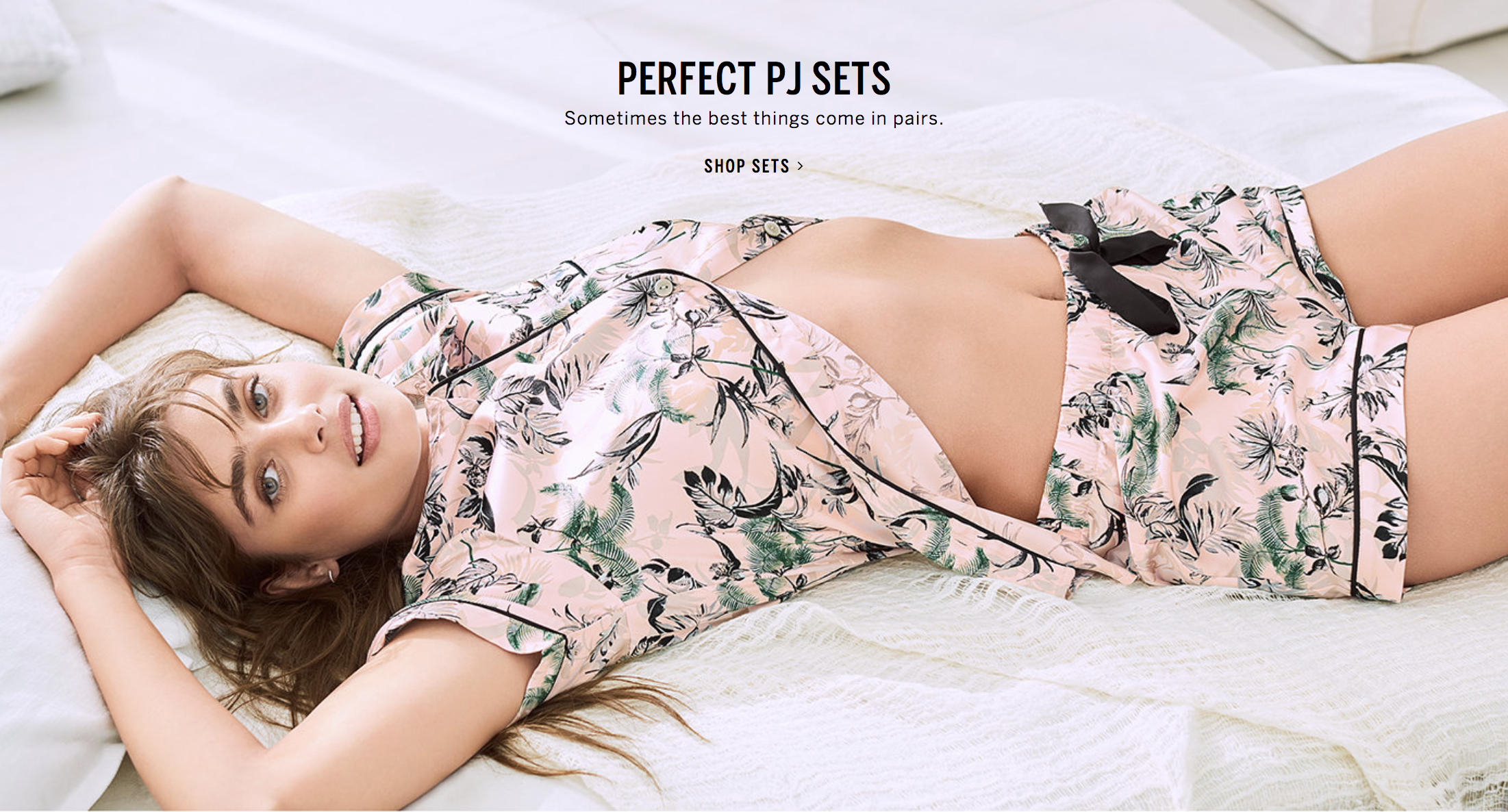 click image to see VS offers!
Amigas! yo feliz de compartirles este blog acerca de una de mis prendas favoritas aunque muchas veces olvidadas, así como hay personas obsesionadas por lencería, yo lo estoy  por pijamas, este set es de Victoria's Secrets, que por cierto super felicitación a las niñas que atienden la boutique de los Shops at a la Cantera en San Antonio, siempre lindas y disponibles para mostrarte lo que les ha llegado además de las ofertas y promociones de temporadas.
---
Friends! I am happy to share this blog about one of my favorite garments, although often forgotten,  there's people obsessed with lingerie but I'm  obsessed with pajamas, this set is from Victoria's Secret, which by the way, shoutout  to the girls who work at the Shops at a la Cantera in San Antonio, always nice and kind, this store is the perfect destination to get your new summer style in  pj's and underwear.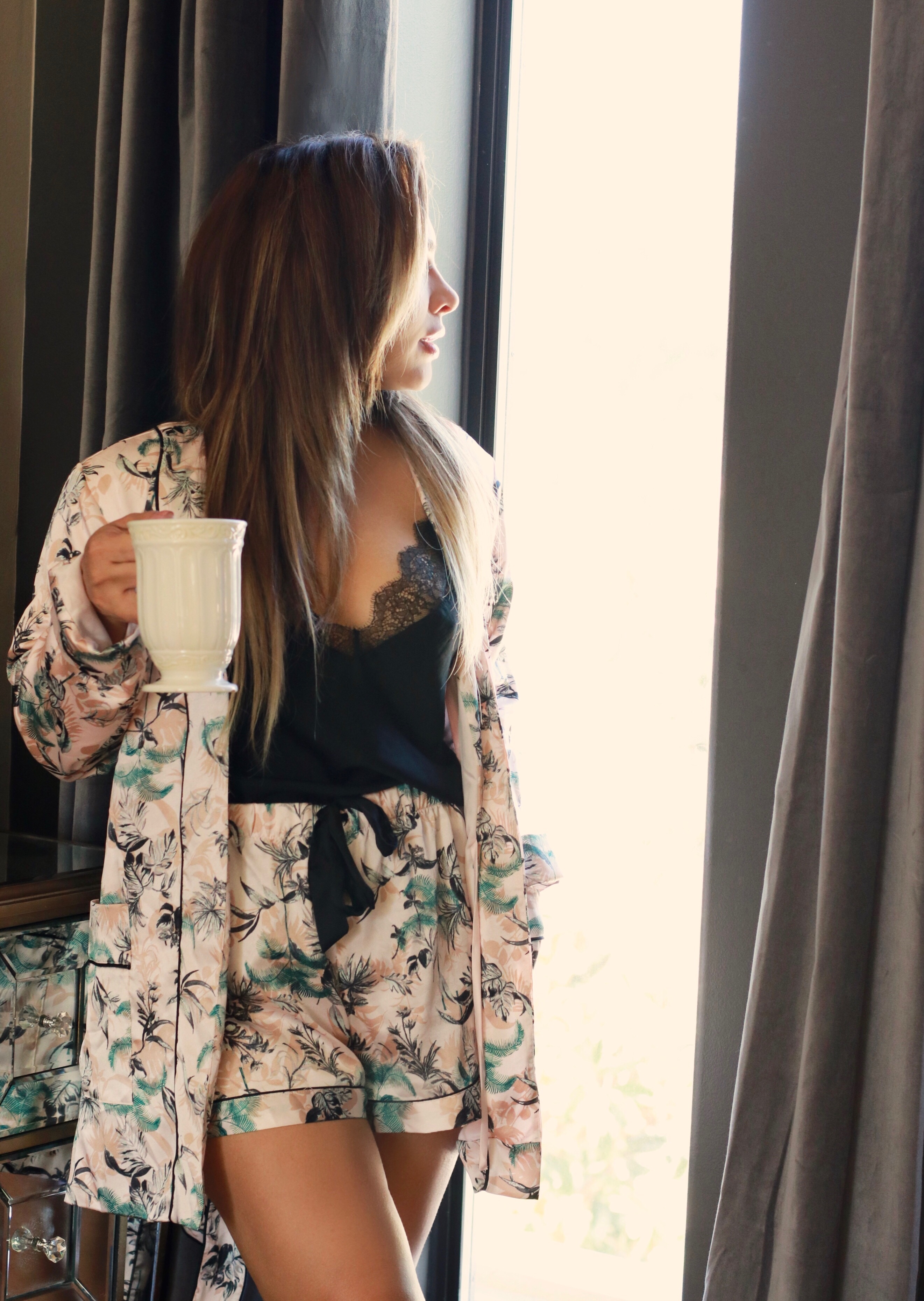 Para mi esta ropa de cama no solo es para ir a dormir, si no también para lucirla al mismo tiempo que te relajas, esta temporada de verano es cuando adquiero nuevos sets en shorts y algunos en pantalón con telas frescas y ligeras, los sets con batas son un must inclusive hay unos sets que traen la chaqueta tipo bomber, se ven lindísimas! perfectas para pasar de pj's a  ropa casera.
---
To me, pajamas are not only to wear them to go to bed, but also to relax at home, Summer is when I buy new  sets, at least three with shorts and one with pants in fresh and light fabrics, robes are a must, I've seen some sets with the bomber jacket instead, they look beautiful! perfect to go from pj's to loungewear
.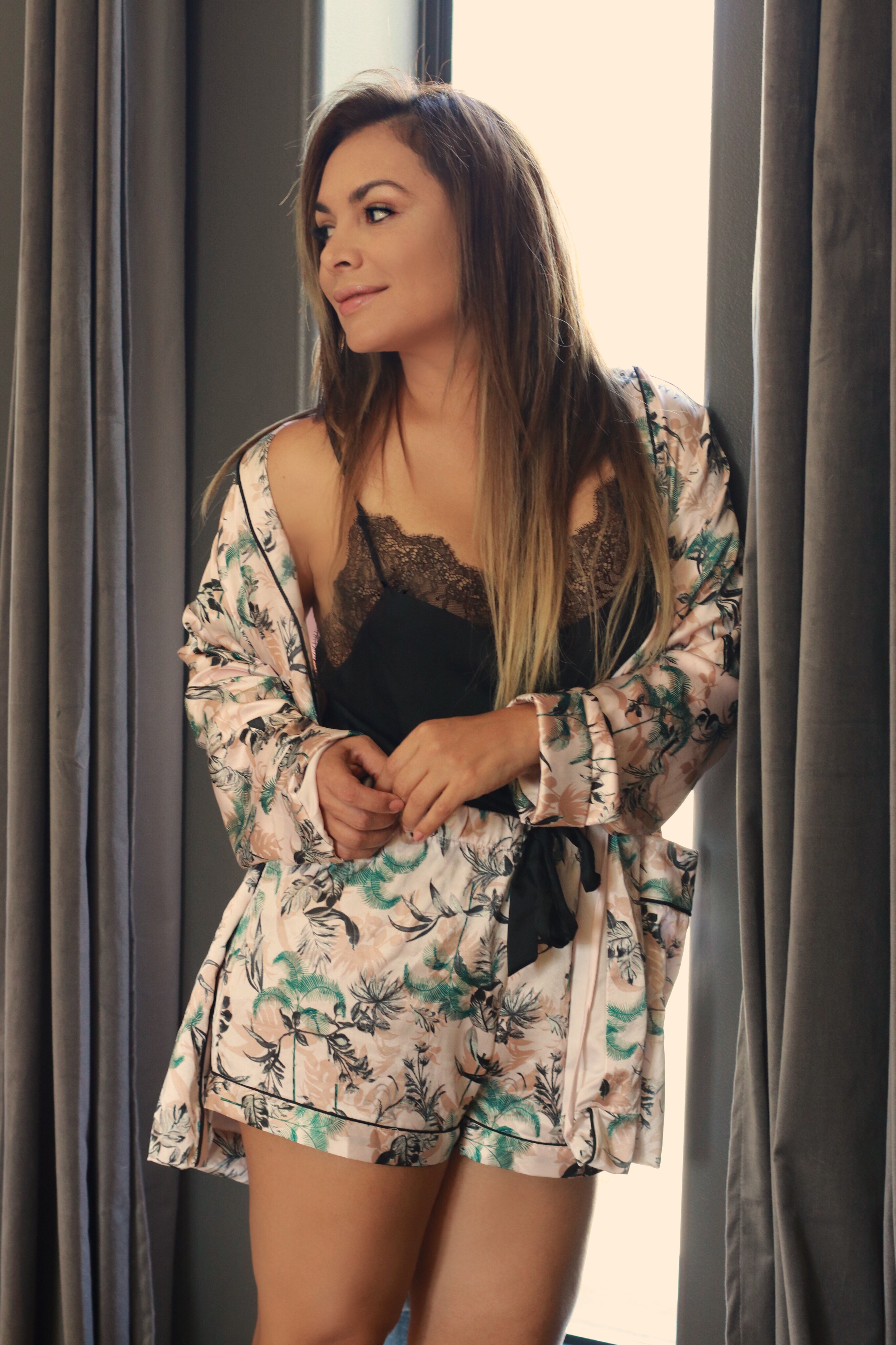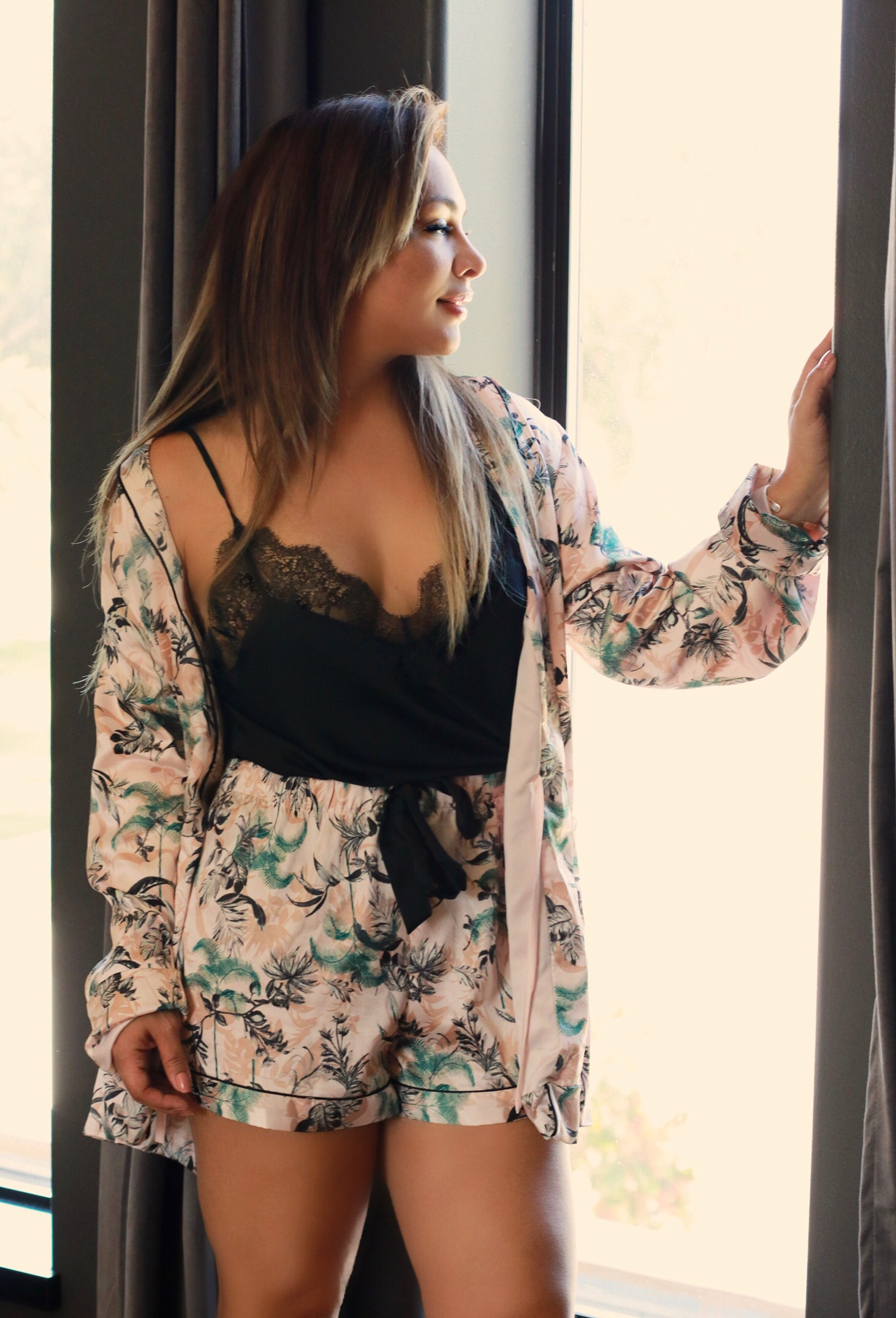 Lo que considero antes de comprar mis pijamas:
Tela, deben de ser algodón, satin o seda

Shorts para el verano, pantalón para invierno, nunca tipo vestido!

Que me queden holgadas, a veces compro una talla más grande para extra comodidad.

Que sea un set, me gusta estar uniformada.

si trae su bata como parte del set es un super bono, seguro me lo llevo.
---
What is what I consider before buying my pajamas?
Fabrics, only cottons, satins or silks

Shorts for summer, pants for winters, never the nightgown type!

I like the loose fit, sometimes I buy a larger size for extra comfort

Make it a set! I rarely go mismatched 

Robes are a must, if the set comes with one, it's mine!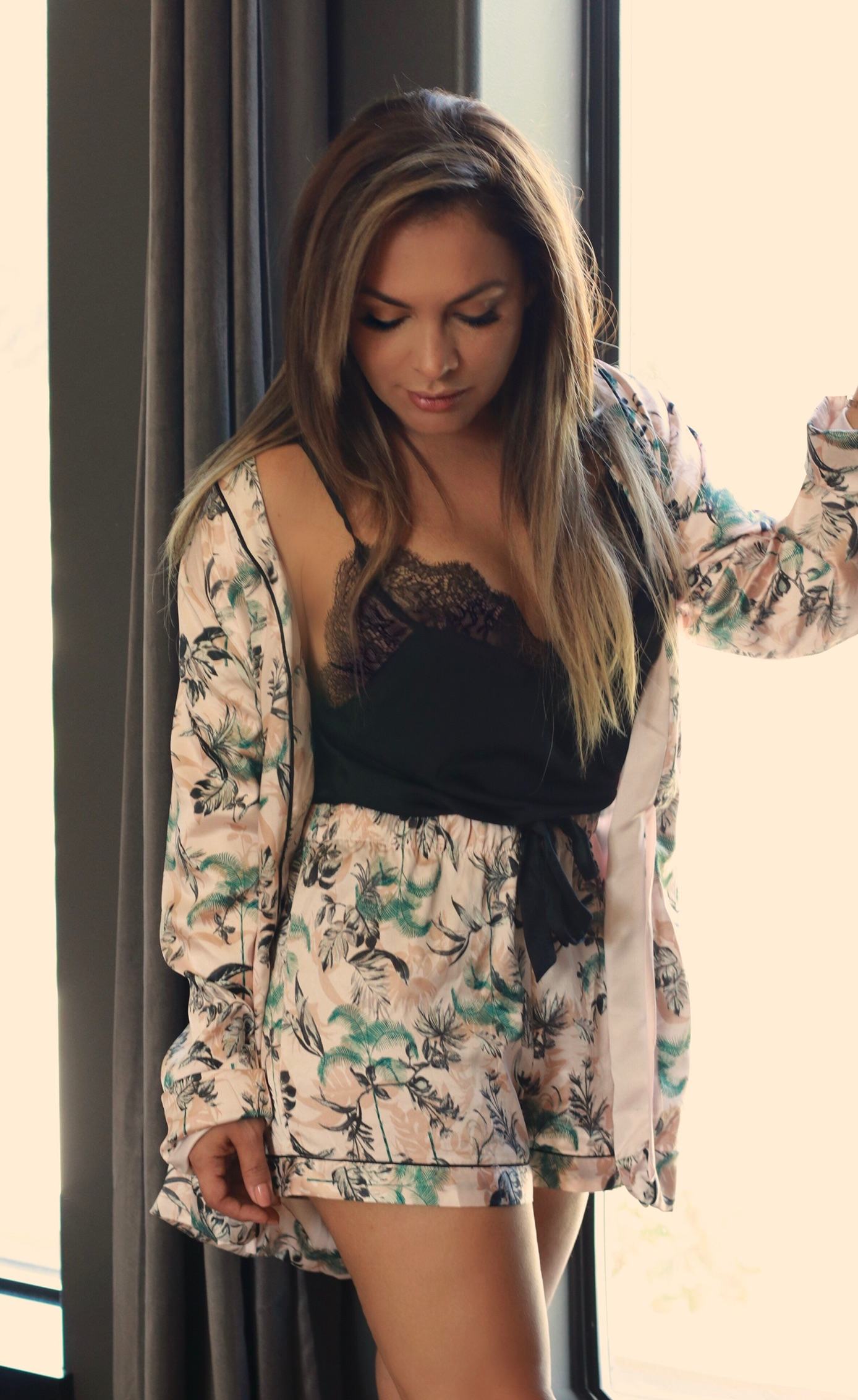 Y  ustedes?  les gustan pijamas?  o prefieren dormir con las camisa te su amor  o tal vez la sudadera vieja de la prepa o de plano como Dios las trajo al mundo? si es esto último porfis no me lo digan!:)
No se olviden de seguirme en redes sociales para que me acompañen en mi día y mostrarles mis nuevos descubrimientos de belleza, maquillajes, moda,  entrevistas y entretenimiento en mi ciudad  y mucho  de mamá en apuros pero siempre con mucho estilo, los quiero !
---
And what about  you? Do you like pajamas? or  you prefer sleeping  in your boyfriend's tee or maybe your old sweatshirt from  school, I know of  people who likes to sleep au natural, definitely not my style lol. Thank you for reading loves, join me in my daily  social media life at LizoStyle you'll see me sharing new findings in beauty, makeup, fashion, entertainment and interviews for Café Con Ellas, (and  maybe some mom trouble) 😉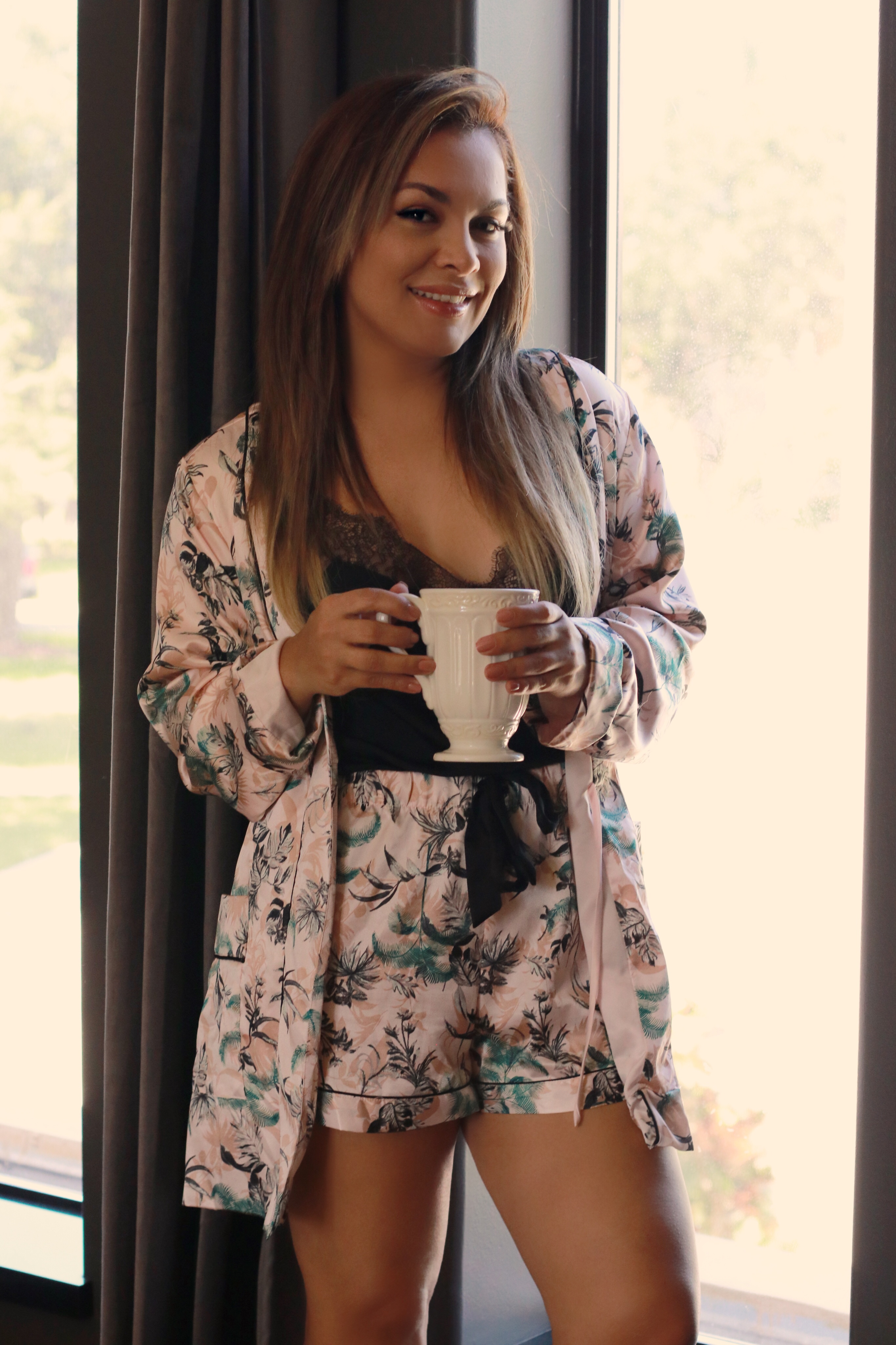 XO's