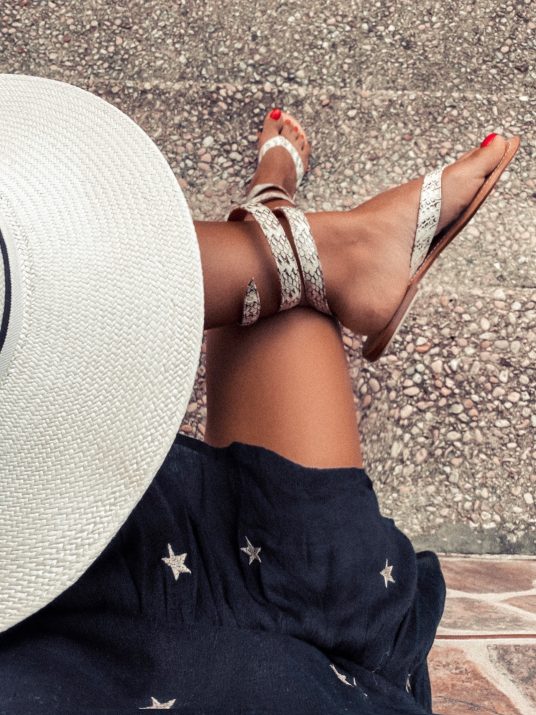 Para leerlo en español, por favor deslice hasta abajo.
Hello Beautiful! Excited for the Nordstrom Anniversary Sale this Friday August 7th! as you already know, the highest shopper status  have the opportunity to buy first and so on until it opens to the public on August 19th.
Why do I recommend these sales? First of all, please  don't  go and aimlessly spend all your  hard earn money at the store, fist check what's what you need for autumn-winter for you and your family. Obvious not only do they sell cold winter goods, you also find great things for the whole year at a discounted price but! for only a period of time, after the sale ends everything goes back to normal.
How can you access it before it opens to the public? ( and there's nothing left in the racks)  Having the store card is one way, but it's  not necessary, simply create your account on their website or directly in the store and each time you shop, your also hard earned points are added to your status, the more points the cooler you get. Another reward aside from the status, are the notes, for every 2,000 points you'll get $ 20 dollars same you can save or apply to your purchases . If you haven't experienced the Nordstrom annual sale, sorry but  have not lived, you are missing a top American holiday, kind of Black Friday for  fashion but much nicer!
Okay, now that we've cleared air with that explanation,  browse my recommendations, (I will keep updating the blog with Must-Haves) these shoes are basic in our closets, if you already have similar things you are awesome! if not,  click away ! this will take you to the page where I  link my looks. If you aren't familiar with the LIKETOKNOW.IT you should download  the app and follow me, I add new stuff every day. 
Once you click on your desired item, it'll take you to the actual store.  Your items will be available to purchase when the sale is opened to your status or to the public. Note: if you want something now, just send me an email or DM me, I will send you what's available from other stores, although gotta tell you that the price will not be the same.
This casual boots belong in any stylish closet  Wear them with blue or coated  jeans,  cute dresses  and skits even with shorts if you have  younger soul!
How many pair of sneakers do you have? and how many of those aren't trainers ? You need at least one pair on street sneakers . Style them with with a anything, they are meant to break the rules.
White woven mules  are having a moment . Any of these styles will also add effortless chicness to your daily looks. Note the I ADDED a slingback? wear this classic shoe for a polish yet comfortable look.
Guapísimas la venta de Anual de Nordstrom ya comienza este Viernes 7 de Agosto , como ya  sabes va por status los de mayor rango tienen la oportunidad de comprar primero y así sucesivamente hasta que se abre al público el 19 de Agosto.
Por qué te recomiendo  poner atención a estas rebajas ? Primero que nada no es para que vayas y gastes todo tu dinero  en la tienda, pero sí te puedes ahorrar al comprar guardarropas de otoño invierno para toda la familia . Obvio no solo venden de esta temporada, también encuentras cosas buenísima para todo el año a un precio rebajado por solo un periodo de tiempo.
Cómo  puedes tener acceso antes que se abra al público? teniendo la tarjeta de la tienda es una, pero no necesario simplemente crea tu cuenta en la página o directamente en la tienda y cada que compres se suman puntos a tu status, entre más puntos más cool es tu estatus esto te da rewards como notas por $20 dólares por cada 2,000 puntos y el acceso anticipado a la venta anual, que si no los haz vivido te estás perdiendo de una festividad muy gringa, tipo black Friday de la moda pero mucho más nice. Cero empujones.
Ya que limpiamos el ozono con esta explicación, ahora si te comparto estos estilos de calzado (seguiré actualizado el blog con Must- Haves) que deberías tener en tu closet, si ya tienes cosas similares bien por tí! si no, aquí te dejo algo de inspiración.
Haz click en la foto para ir a la plataforma donde agredo los looks para compra, si no ubicas la plataforma de LIKETOKNOW.IT te recomiendo bajes la app y me sigas, pongo cosas todos los días. Haz click en los artículos que quiero ver y ya te lleva a la tienda, en este caso, notarás que no los puedes comprar, solo agregar a tu lista. La compra se ejecuta cuando la rebaja se abra a tu tipo de estatus o al público. Nota: si quieres algo de ya, solo tienes que mandarme un correo o DM y te mando lo que esté disponible en otras tiendas aunque te anticipo que el precio no será el mismo.