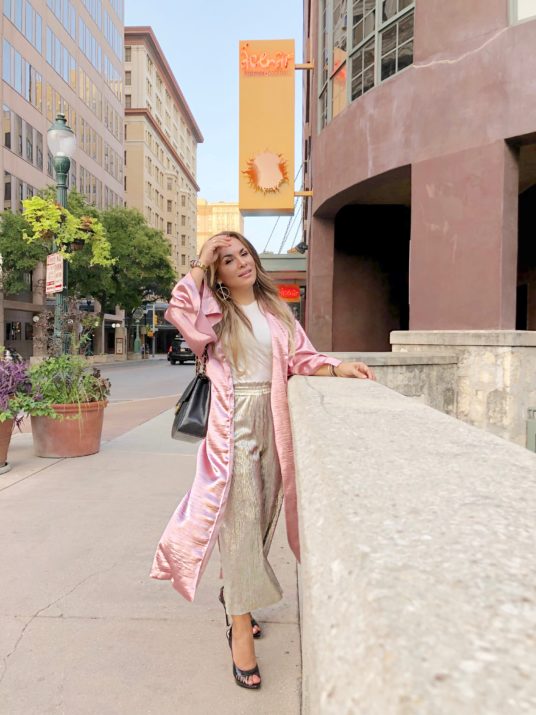 The times when you reserve your glitz for nightlife are long gone, now it's  all about wearing shiny clothes and accessories during the day, mix  your shines with other simpler textures for an effortless look and  for a cool contrast add patterns and statement jewelry.
---
Los tiempos en lo que guardabas tus prendas y accesorios brillosos para la noche son cosa del pasado, ahora se usa  llevar telas  metálicas sólidas durante el día, combínalas con texturas más simples para un easy look o con estampados y accesorios llamativos para un runway style.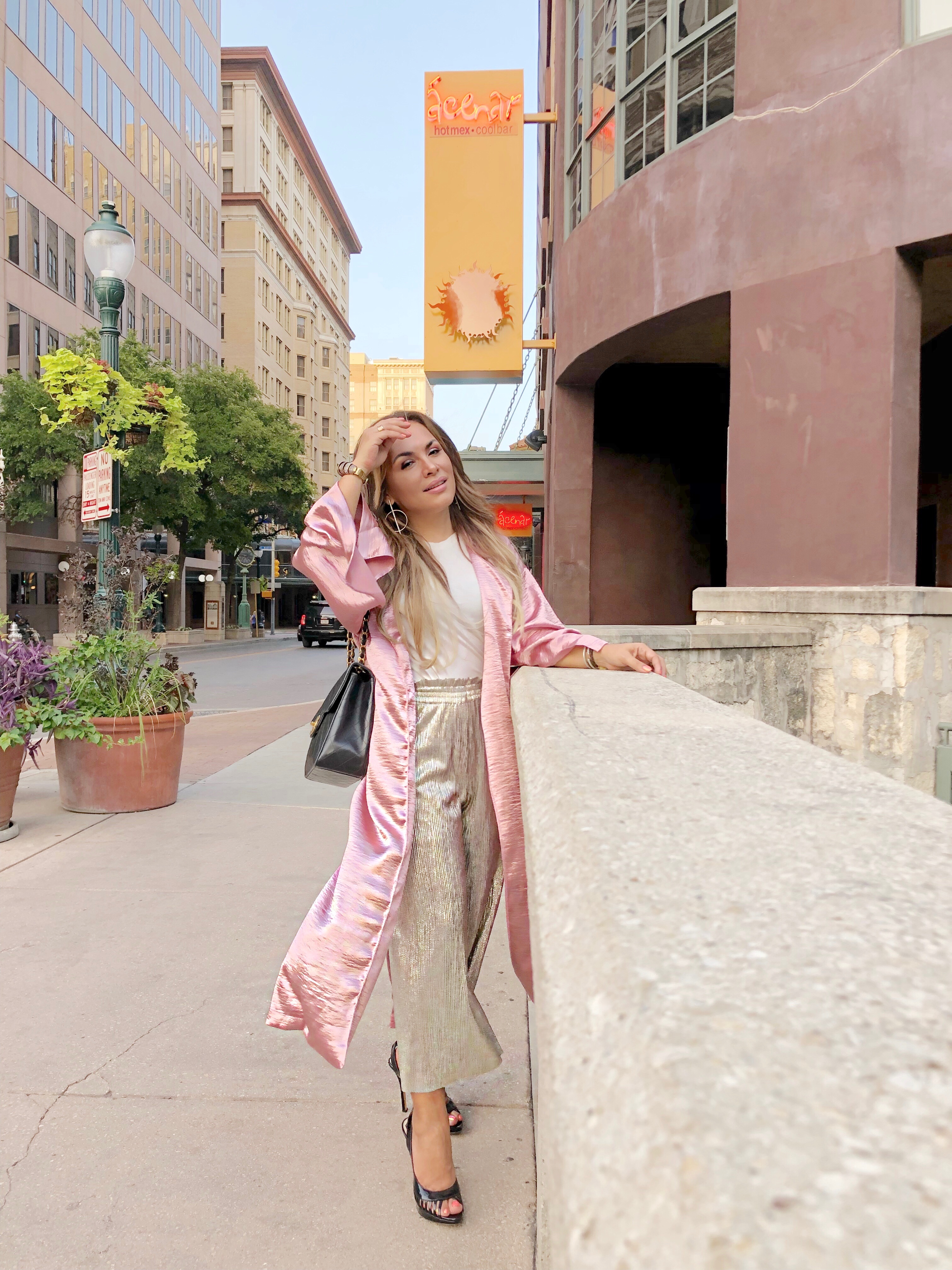 This pink duster is on sale at Nordstrom, Find it in black and pink! the metallic gauchos are a must in your closet, they are perfect for your summer soirées!  
See the DUSTER and GAUCHOS linked bellow along with other items form the Treasure and Bond(When you buy Treasure & Bond, Nordstrom will donate 2.5% of net sales to organizations that work to empower youth)
---
Cuando compras Treasure and Bond, Nordstrom dona in 2.5% del neto de ventas a organizaciones juveniles! comprando y ayudando !
XO's