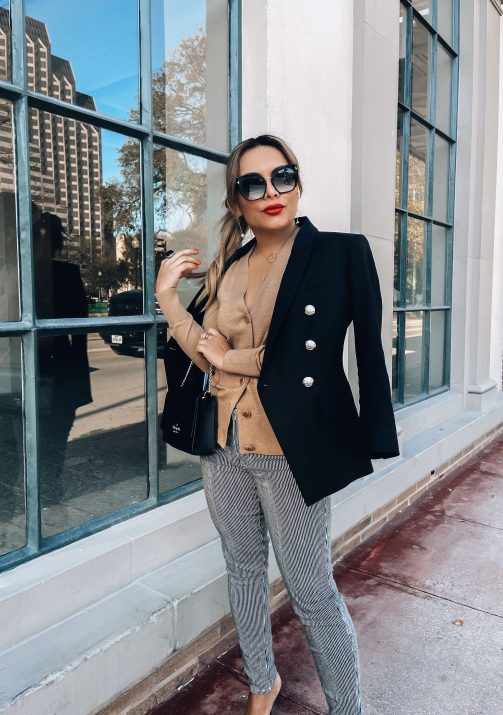 Rose Ferreira
"Your style introduces you before you introduce yourself" – Unknown.
Like this quote, my passion comes from understanding everyone has their own unique style and wanting to personalize your wardrobe to reflect it in order to achieve the opportunities you seek. 
Rose Ferreira was born a style influencer, from dressing cousins and friends to running a successful fashion blog for six years. The blog growth led to endless opportunities including interviews with fashion-oriented people, working with brands both on a local and international level, building her personal brand in social media, and more.
Through social media she noticed many followers would seek advice and shared a common concern, "how can I make this outfit/piece fit my body type?". Another misconception is discovering or reinventing your own style isn't affordable. Many people believe they have limited wardrobe options based on their age and body type. Which led to her certification as Personal Stylist at the London School of Style.
With the knowledge accumulated I can teach you how to style for your body, how to dress for your lifestyle, and develop your personal brand from top to bottom. What we hope to achieve is for you to walk out with tips that will allow you to put outfits together based on what you've learned in your time with your stylist. 
How all this is done.
First we schedule a complementary voice or video call. In person meetings have a small fee.

We determine your goals through a simple questionnaire 

You choose your services 

I work on designing your new style and wardrobe 

For online services: I send you the style assessment, looks, and links  via email. We edit 3 times.

For in person services: we meet at your house for closet organization, wardrobe edits or at stores for styling and shopping.
I always encourage my clients to  first start with the closet, you can find so many good items to restyle and complement with framers, classics, basics and current trends.
If you are ready for that image update, need a fashion consultation, or help editing your closet, I'm your girl. 
Email me to send you a style quiz and styling packages.
rose@cafeconellas.us
Direct Message on Instagram:
Love,
Rose