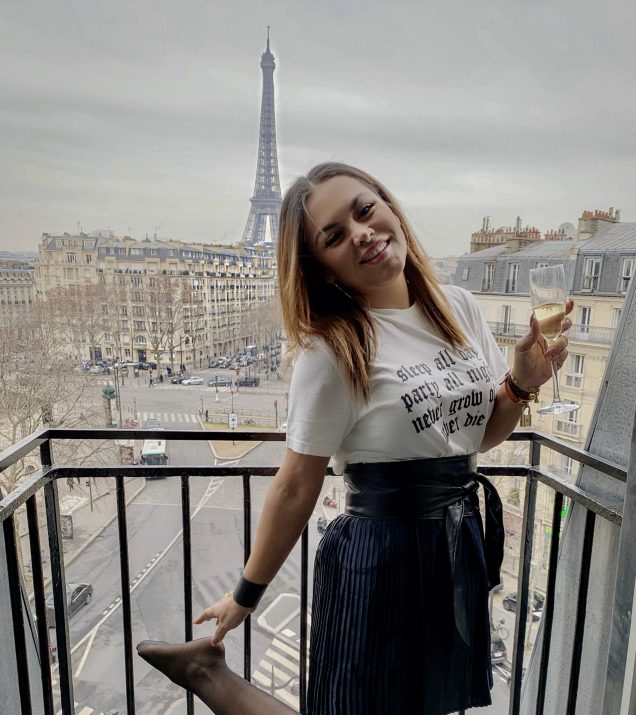 My Paris week getaway went by too fast, boohoo! this time was a bit different than others,  it wasn't our typical sightseeing with no direction or schedule; for instance  it was the first time I attended a couture fashion show, so it involved a little bit of work too, I must thank Totem Fashion for that. I also enjoyed the company of  my in laws who traveled  from Portugal to meet me and the hubs for a little birthday celebration, we also did some shopping and stuffed ourselves with lots and  lots of good food too.
I enjoyed my first coffee in Paris at the Splendid Etoile, I stayed here for only one night, it's a Lovely hotel right by the Arc de Triomphe and within walking distance from top designer stores on Champs Elysées, rooms are spacious decorated in a contemporary style. The hotel staff is kind and will help you with anything you need. I must say that room service ends early at night but there're a diversity of eateries nearby. Also, in case that your cicardian clock gets stuck in western time, there are plenty of restaurants open 24hrs that will deliver via uber eats.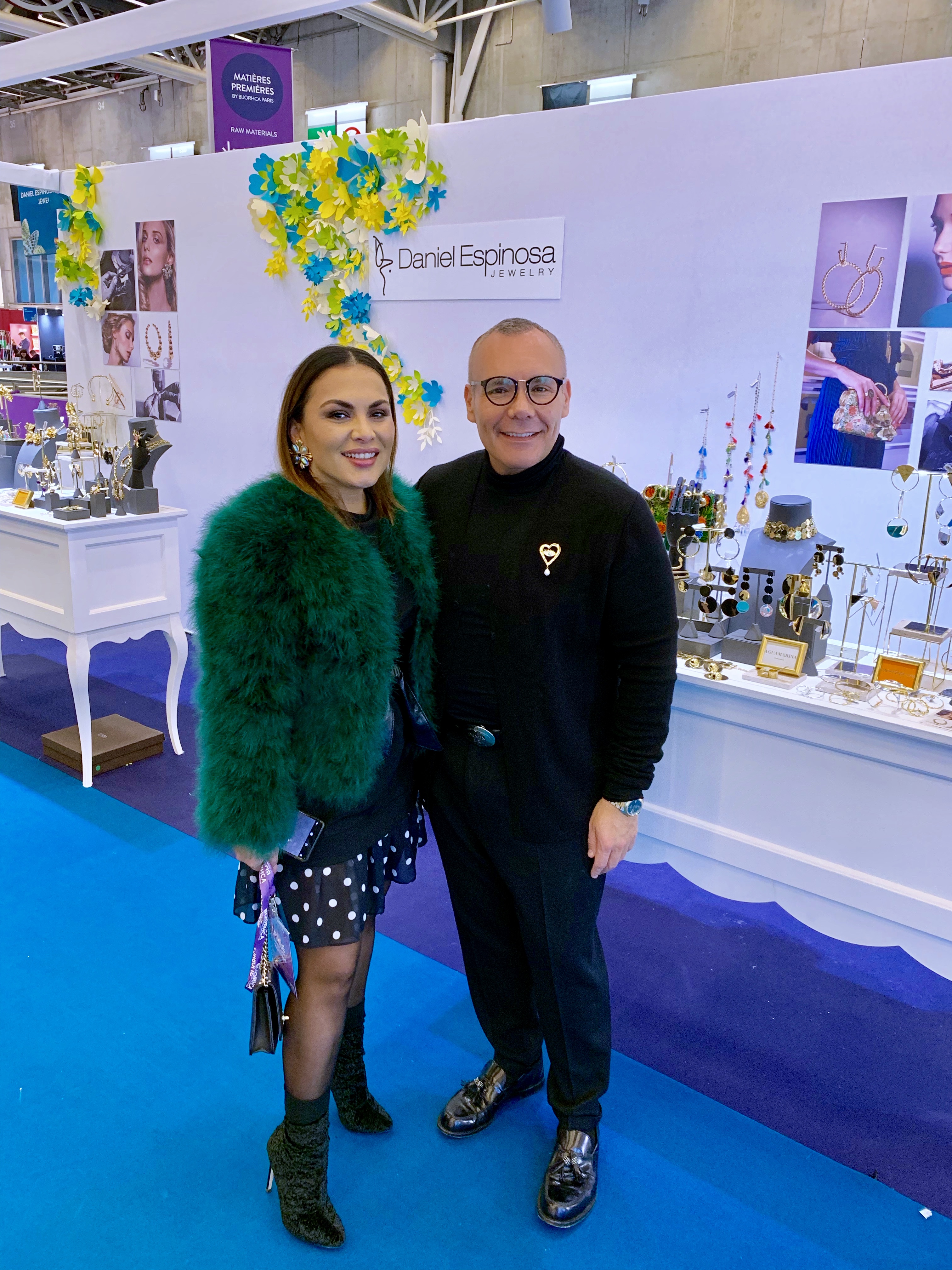 I visited the Bijorhca at the Paris Parc des Expositions, is where top jewelry designers showcase their work; here I met with Daniel Espinosa who was presenting his newest creations, right on time for Valentine's day, visit his website to browse the new collections and take a look to the winter sale.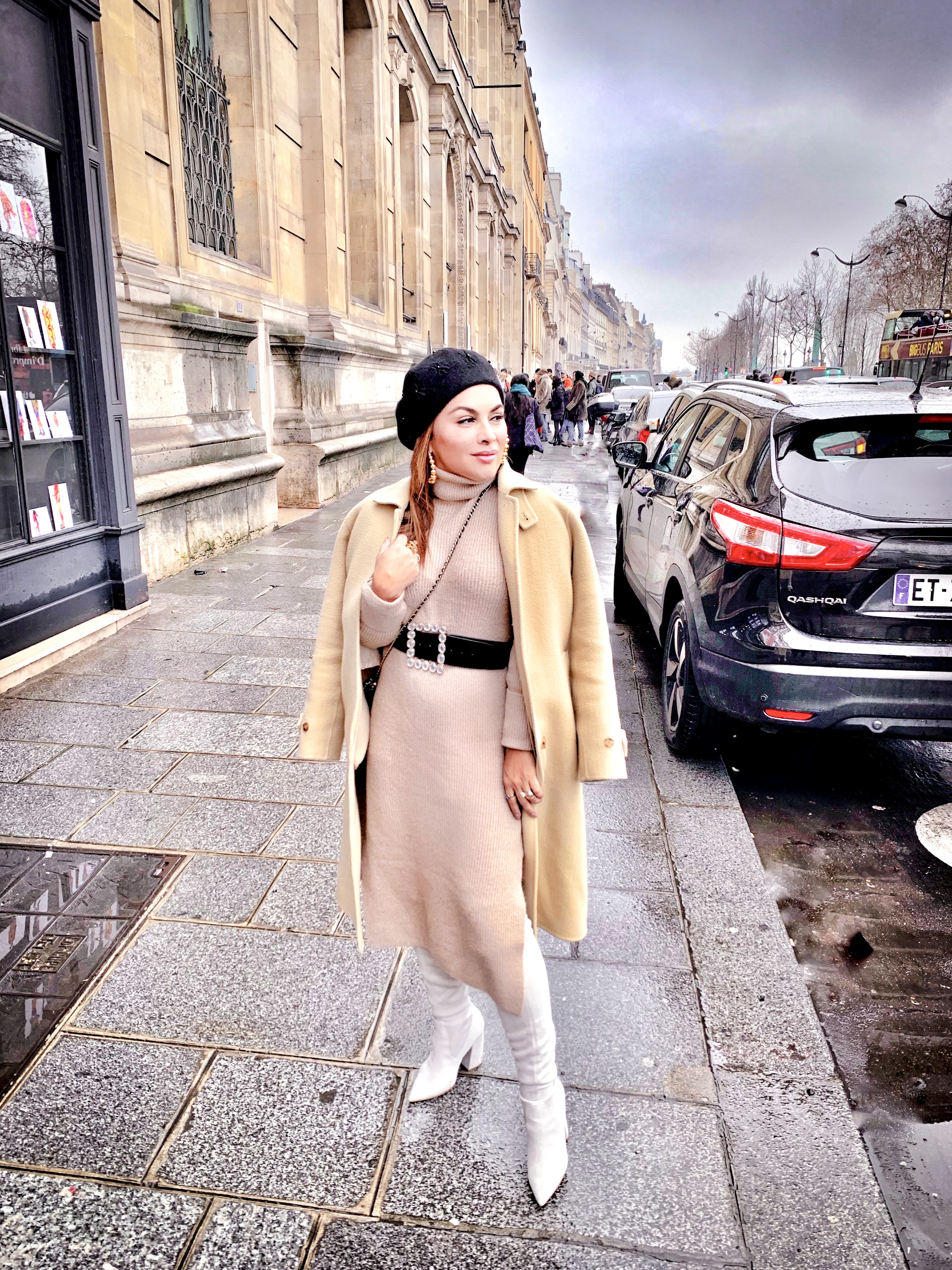 Second in my agenda, two fashions shows (see the stories
here
). This Outfit was the best option in my suitcase, I wasn't prepared  for this. Invitations were awaiting for me when I got to my second hotel, La Comtess, I didn't feel like going shopping, besides  let me tell you that there isn't such a thing of high fashion everywhere in Paris, in these sore of events the majority of the attendees are working so they dressed nicely and comfortable, only a few are dressed to the nines, usually celebrities, macro-bloggers and special guests. click on the image to get these boots.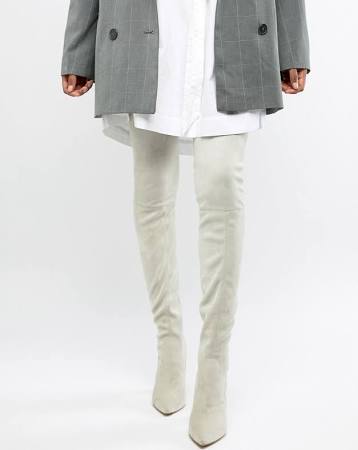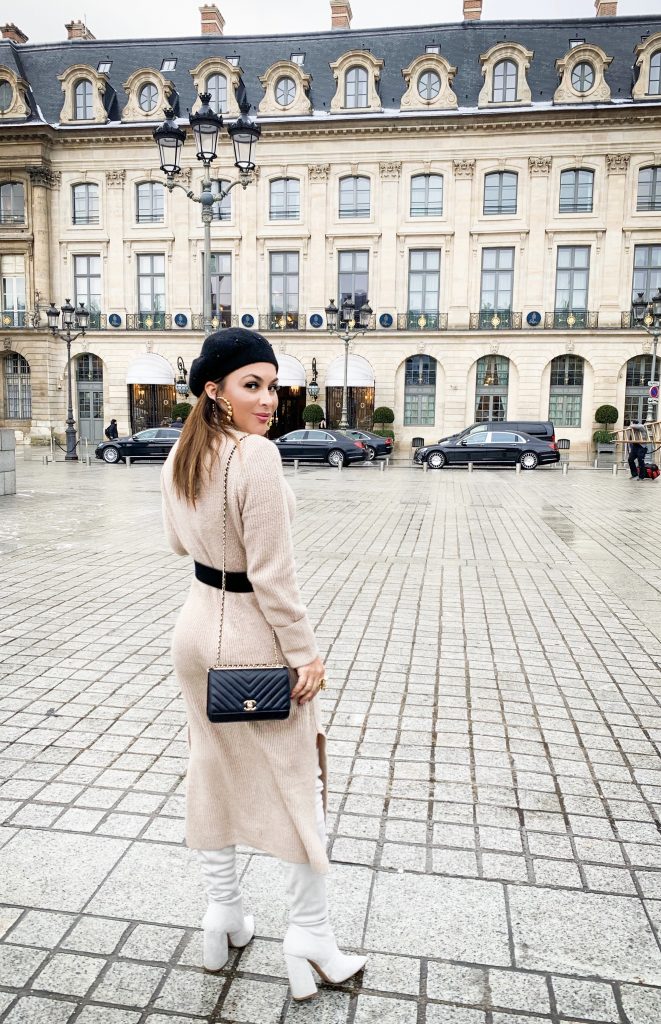 The turtleneck sweater dress is everywhere, I snapped a quick pic here before going into the Ritz for my second show. This is a beautiful and very busy hotel, I wanted to stay for high tea afterwards but the hubs had a different agenda lol.  My coat is from
Shop Jowa
and my gorgeous earrings are from Daniel Espinosa. I Linked the dress with a few extras for different styling options.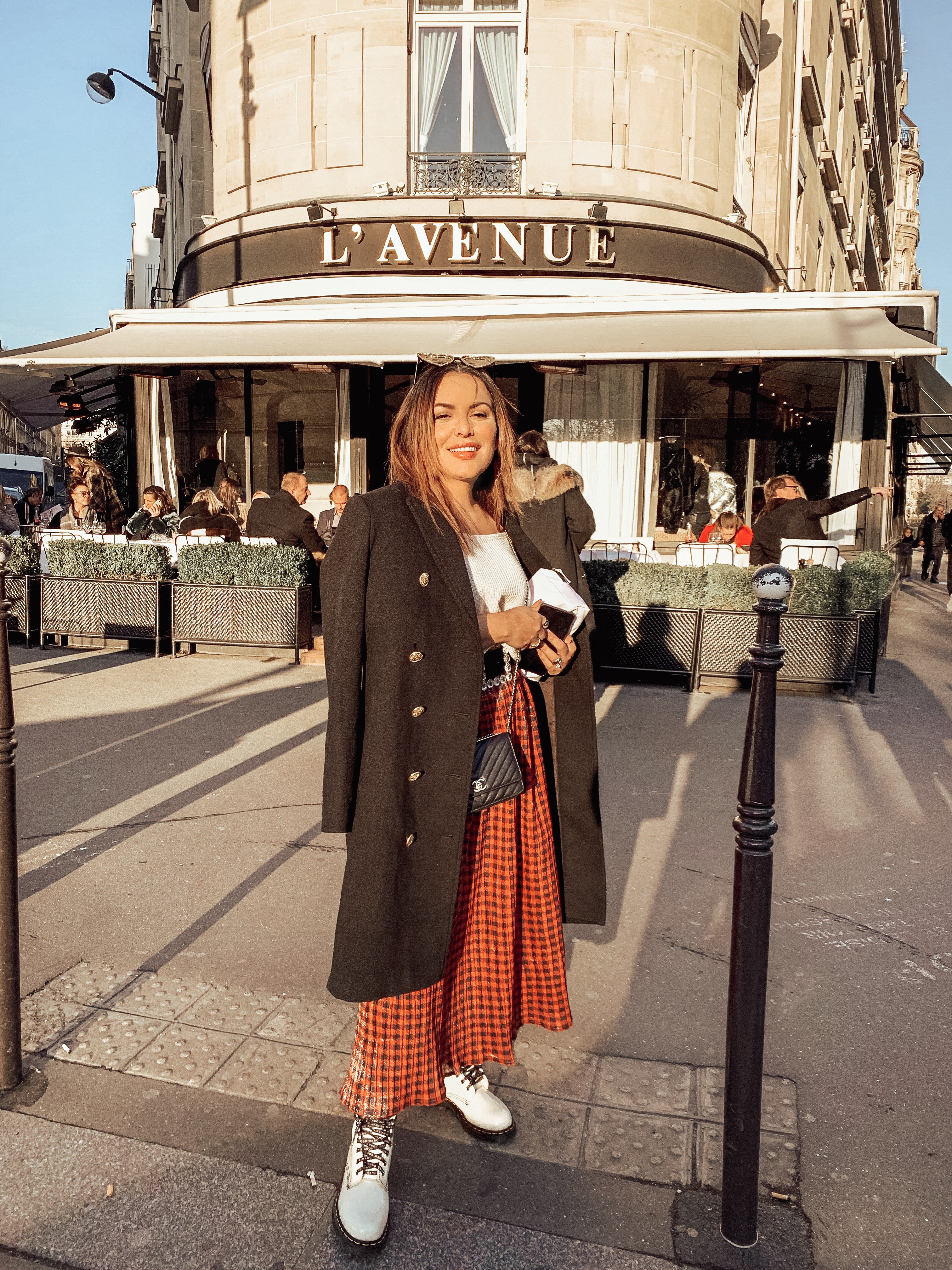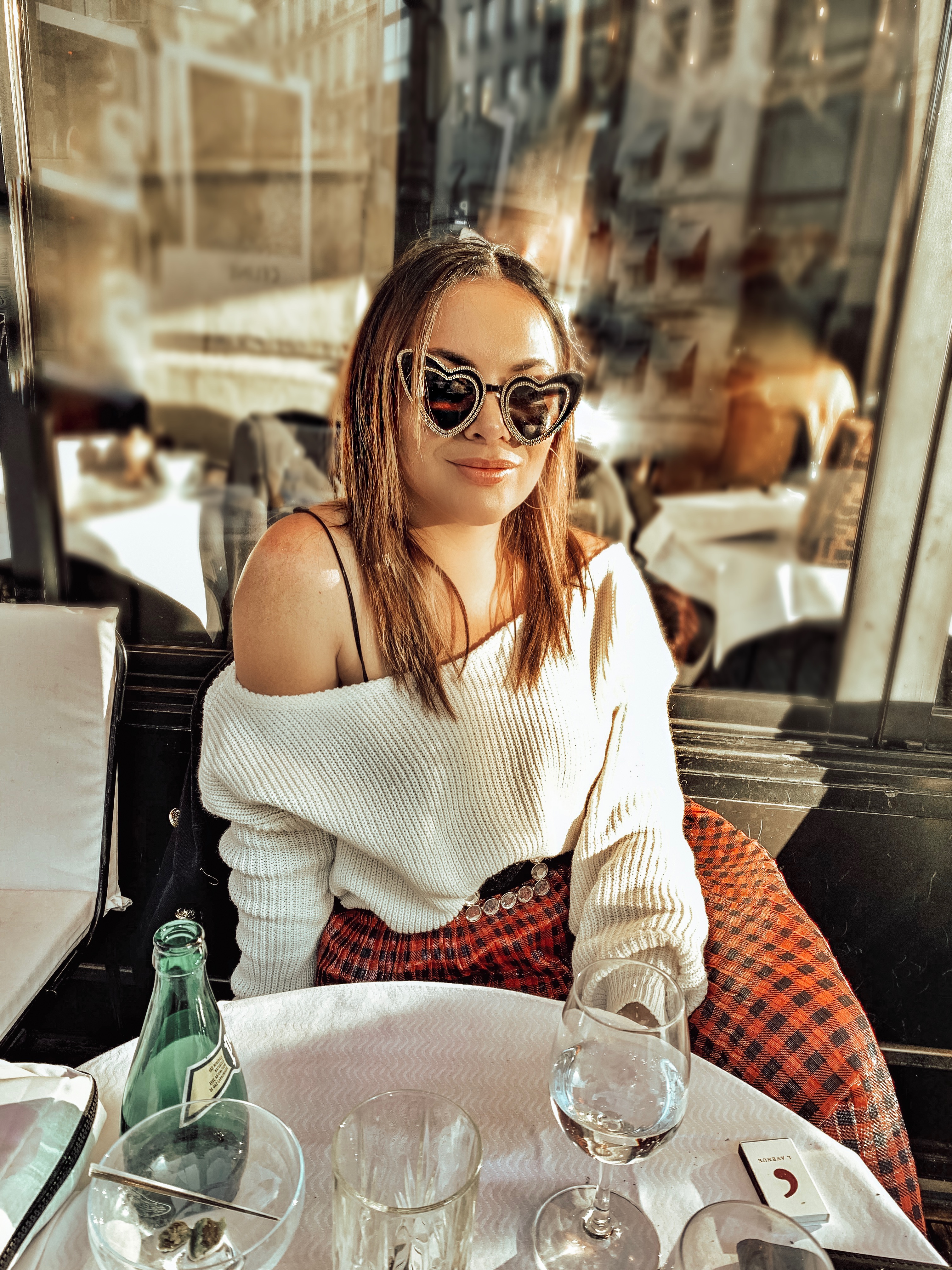 There's nothing more cliché than enjoying  lunch and drinks at Restaurant L'avenue, the perfect place to watch all kind of interesting people (this is the only restaurant that I make reservations weeks in advance) food is delish, tuna tartar and escargots are my fave. Thanks that tables are too close together you can easily end up making new friends. As for my OOTD the metallic pleat skirt sold out; the military coat is something you gotta have in your closet, the cute off  shoulder sweater and my super comfy Marc Jacobs x Dr Martens were show stealers. I love when random people complement my choices, don't you?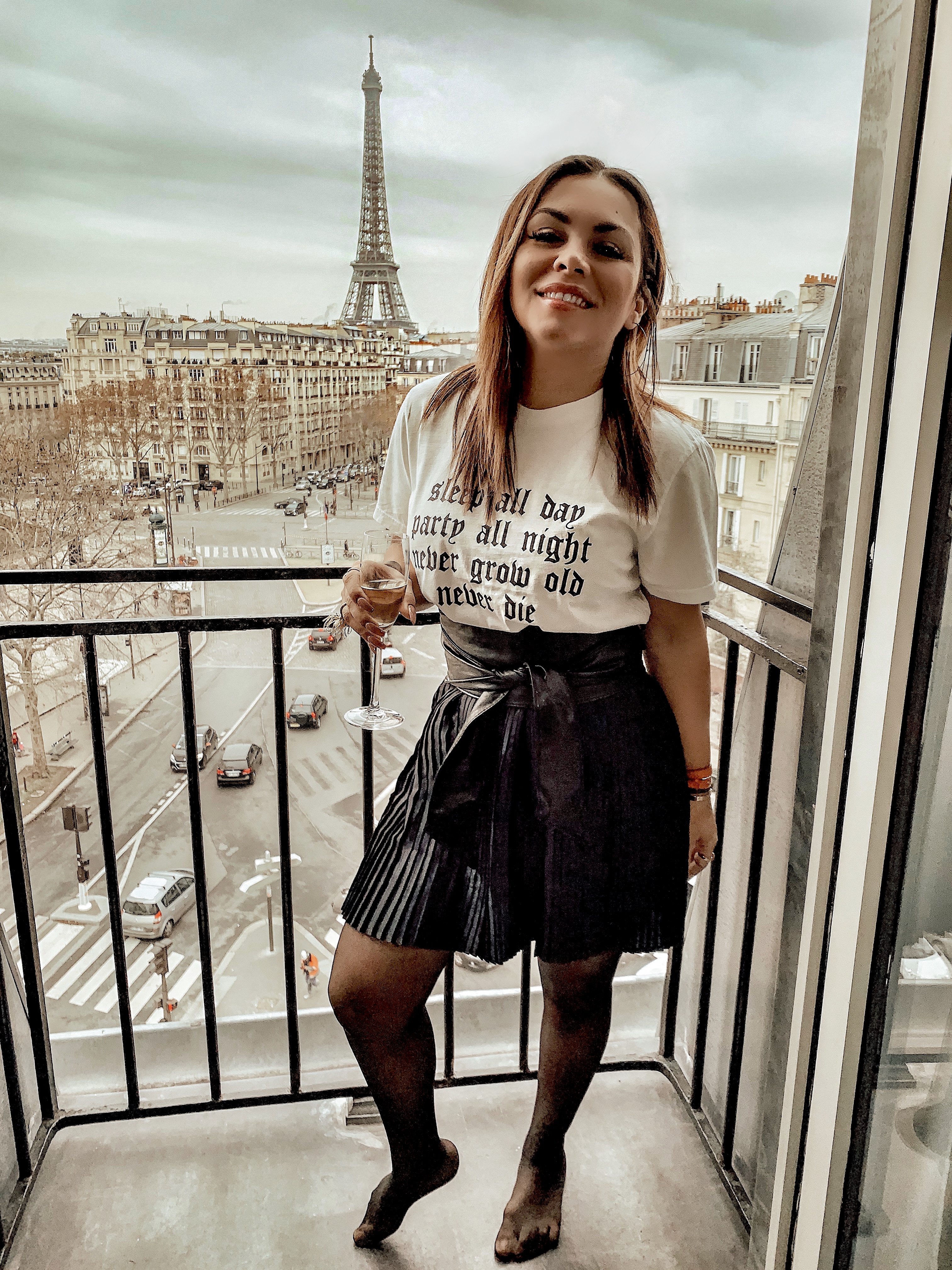 La Comtess is a hotel  boutique with a charming cafe and amazing service,  all the rooms have a view to the Eiffel Tower, browse their website to see rates, I recommend that you reserve ahead of time if you want front view to the tower.  Suites are more spacious than regular rooms, I highly recommend them. I chose this OOTD for my actual birthday, I think the AMIRI shirt says it all.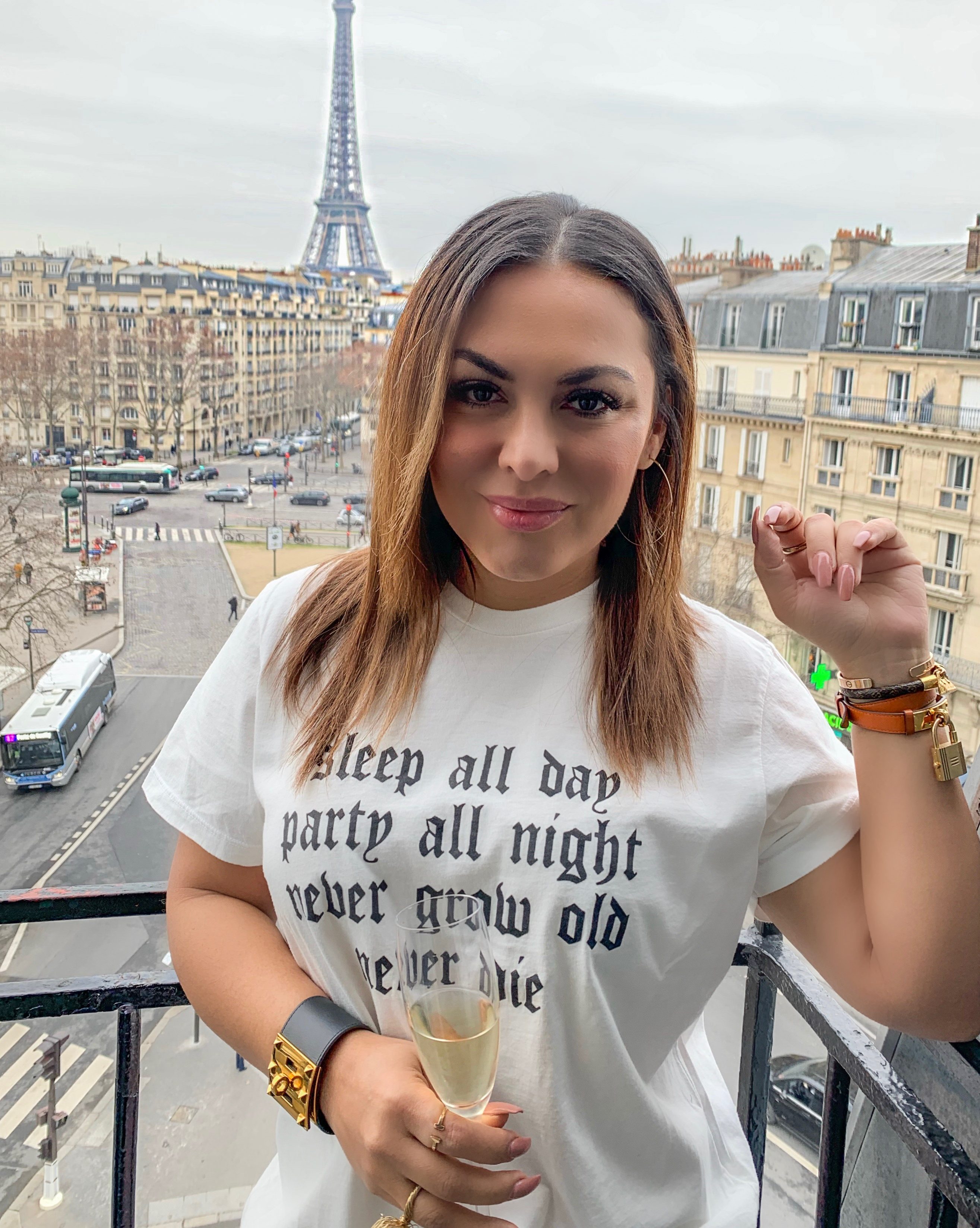 If you guys didn't  follow the stories, no worries  you can still go and check them out to see my drama about losing my makeup bags, I don't know what happened, I think I dropped them while moving from one hotel to the other, so yes, I ended up
sans 
real makeup, luckily I found a few samples of blushes in my toiletry bag, I also had my YSL translucent  powder that with my tinted moisturizer and sample concealer from osmotics were enough to make me look not so bad, I must say that the award for being such a fabulous pick me up goes to
My luxe lashes
, I took 3 different styles with me but only wore the #221 style, so glam I didn't worry about not having my eyeshadow  palettes anymore.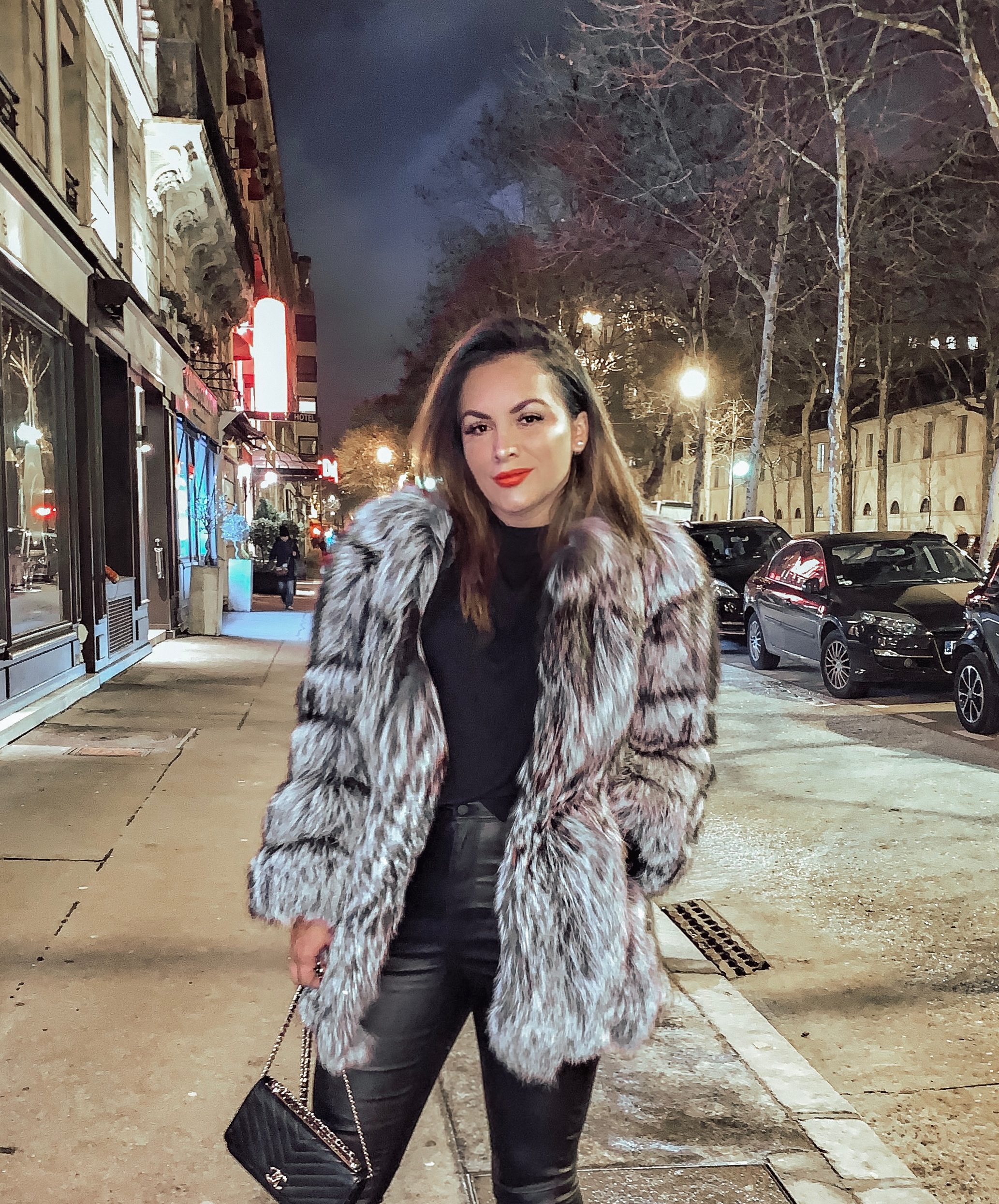 The Cold days in Pais called for the Silver lady Fox from Alyssa the Haute Brunette  is warm and cozy, a little bulky but not heavy at all , I can't wait to wear it with a graphic tee and ripped jeans.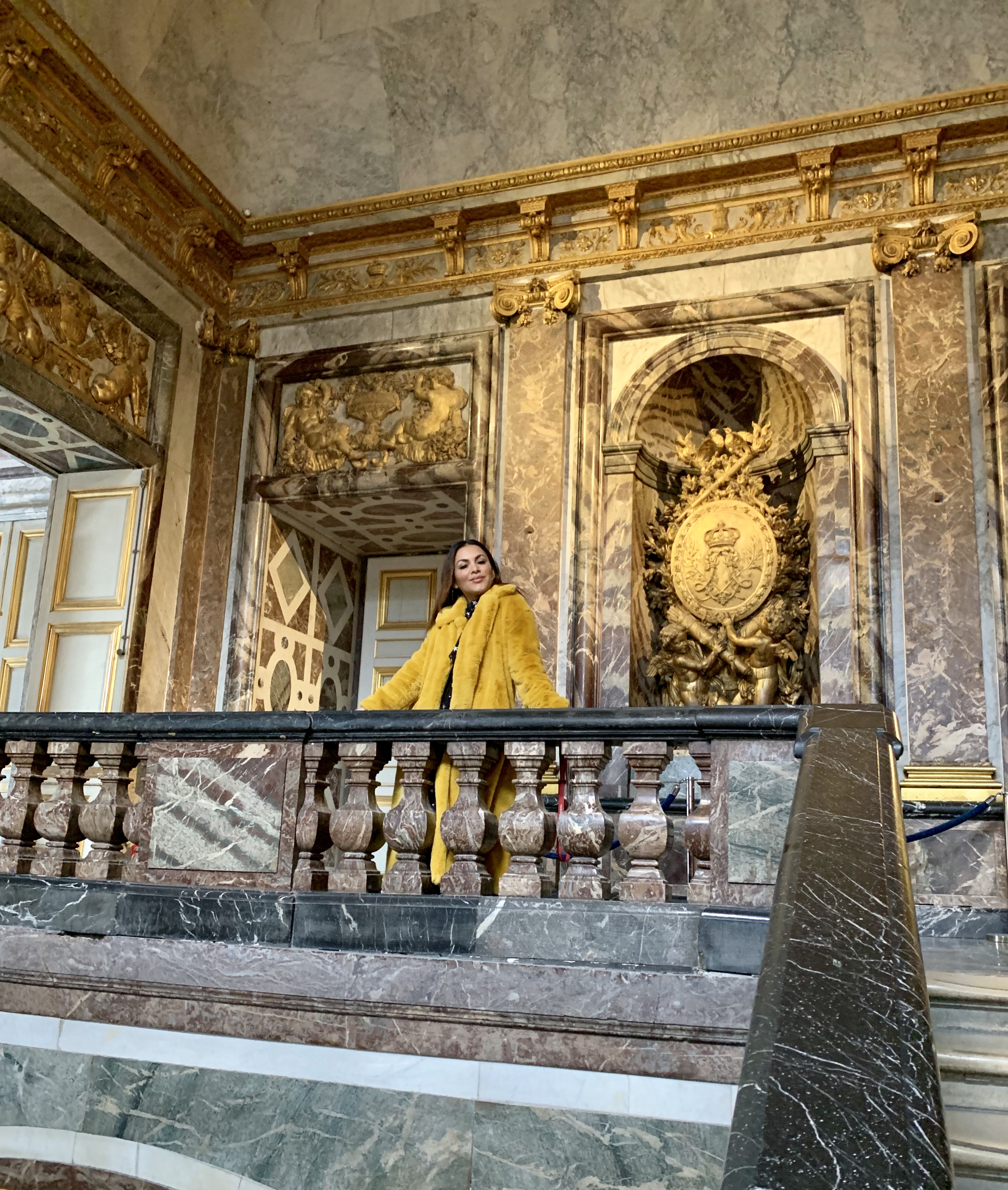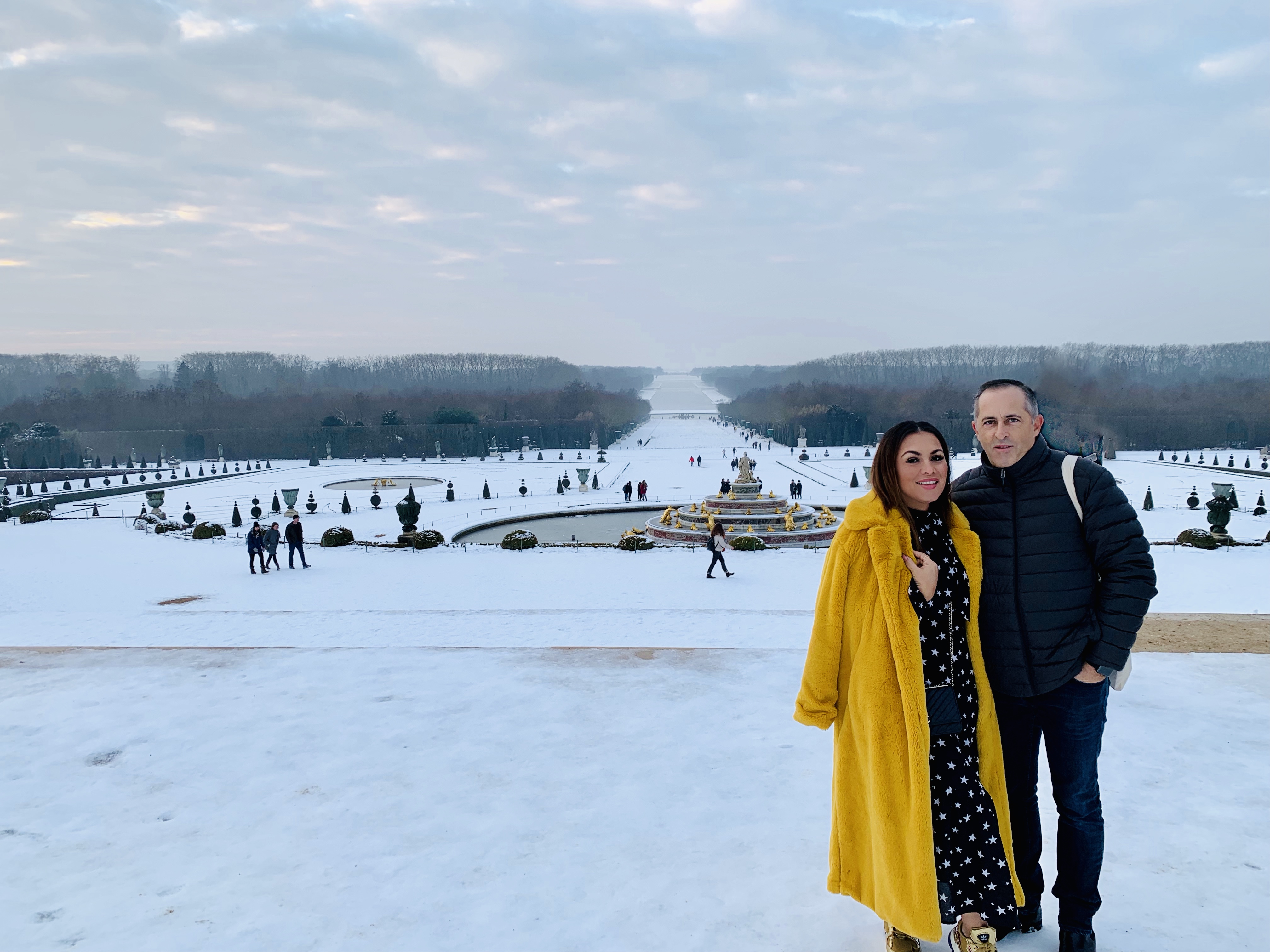 On this snowy day my touristy soul took me to the Château des Vesalles, it's only a short drive from Paris. My coat is soft and yells for attention curiously drawn to my feet, These falcon Adidas are a total hit, chuncky style but not ugly at all.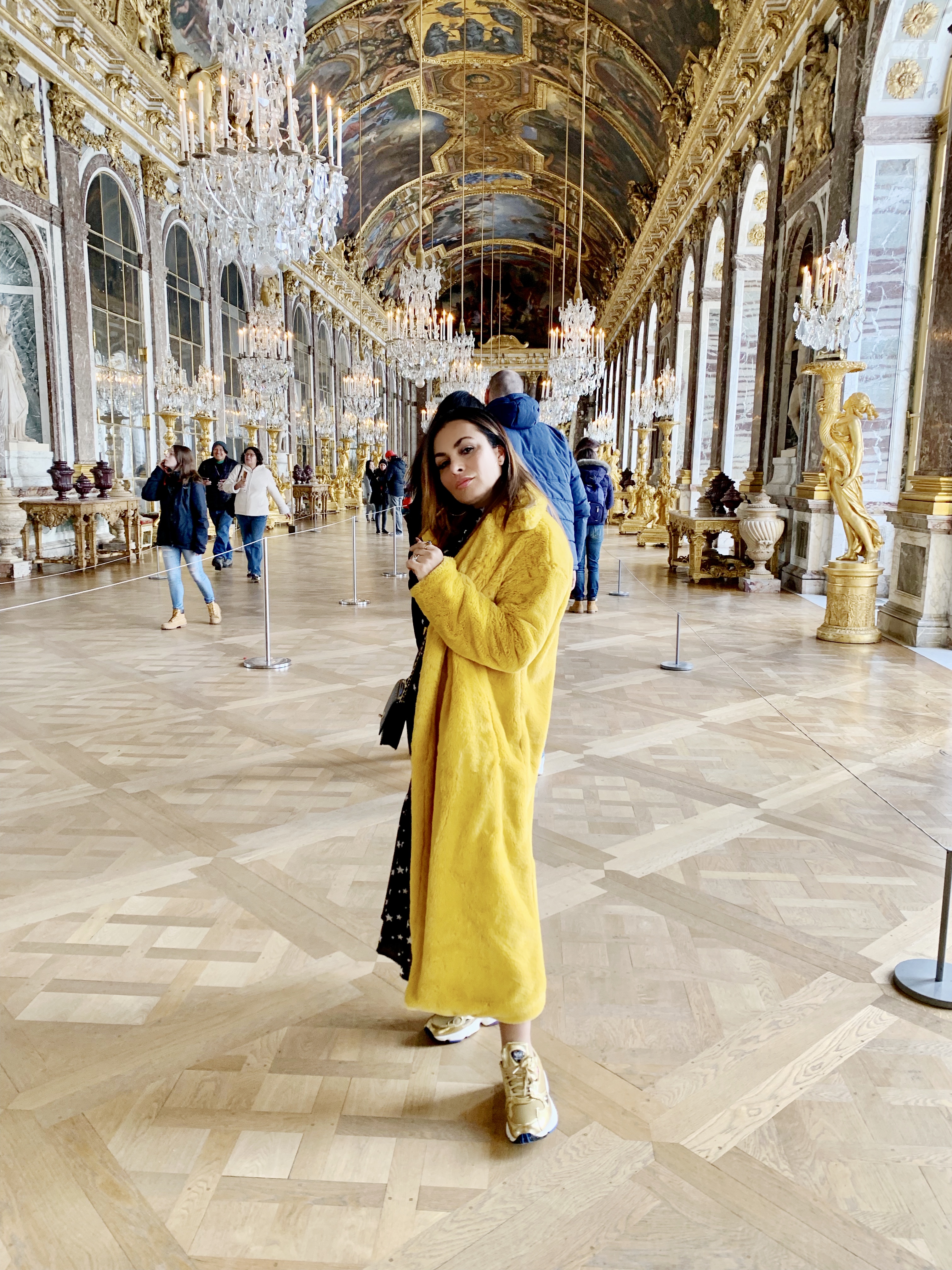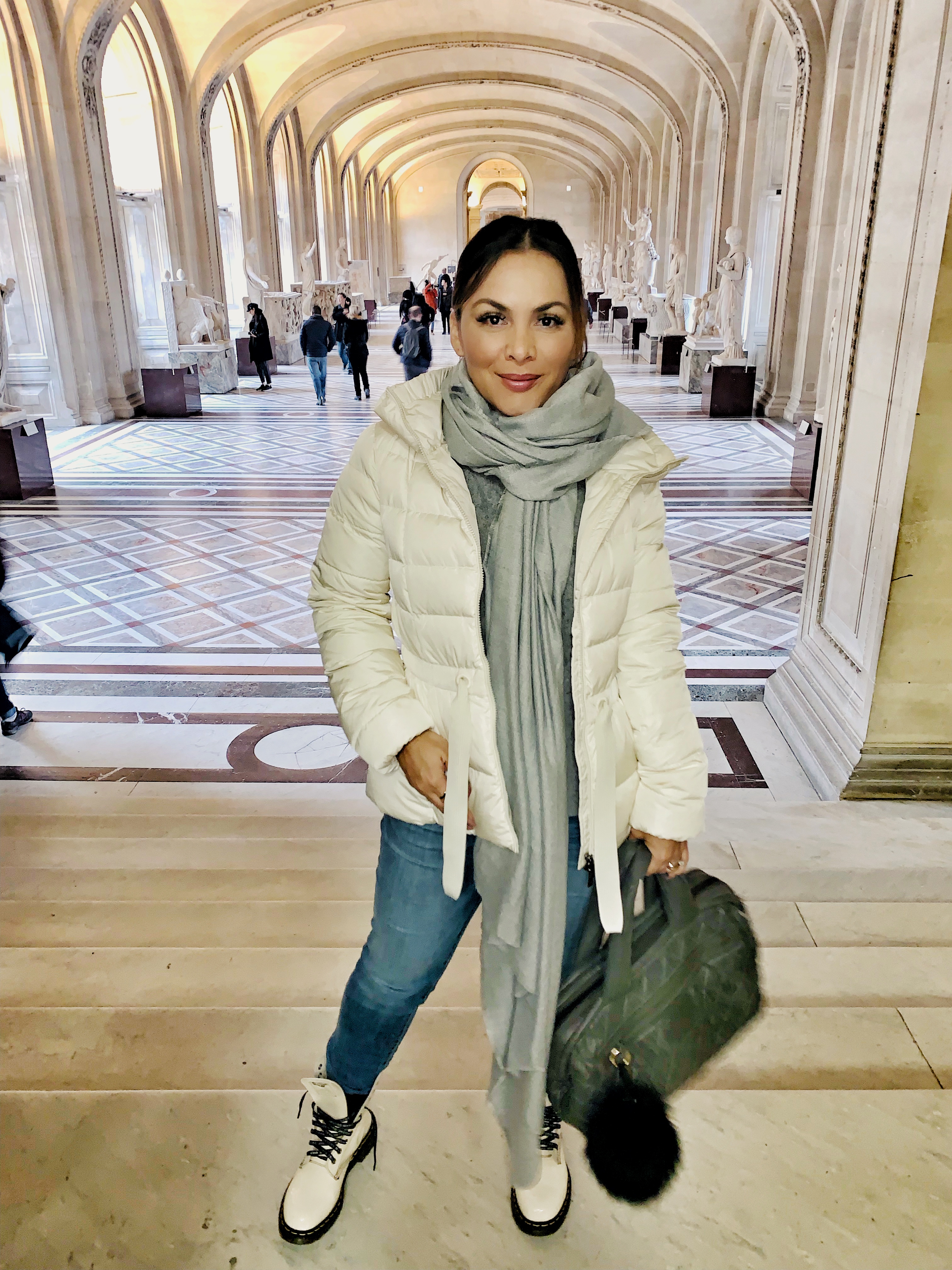 There's always time for the Louvre, I haven't finished exploring it yet. It was a rainy and cold day, good thing I packed this Moncler, it kept me dry and warm while my boots kept me from gliding and falling on the icy streets.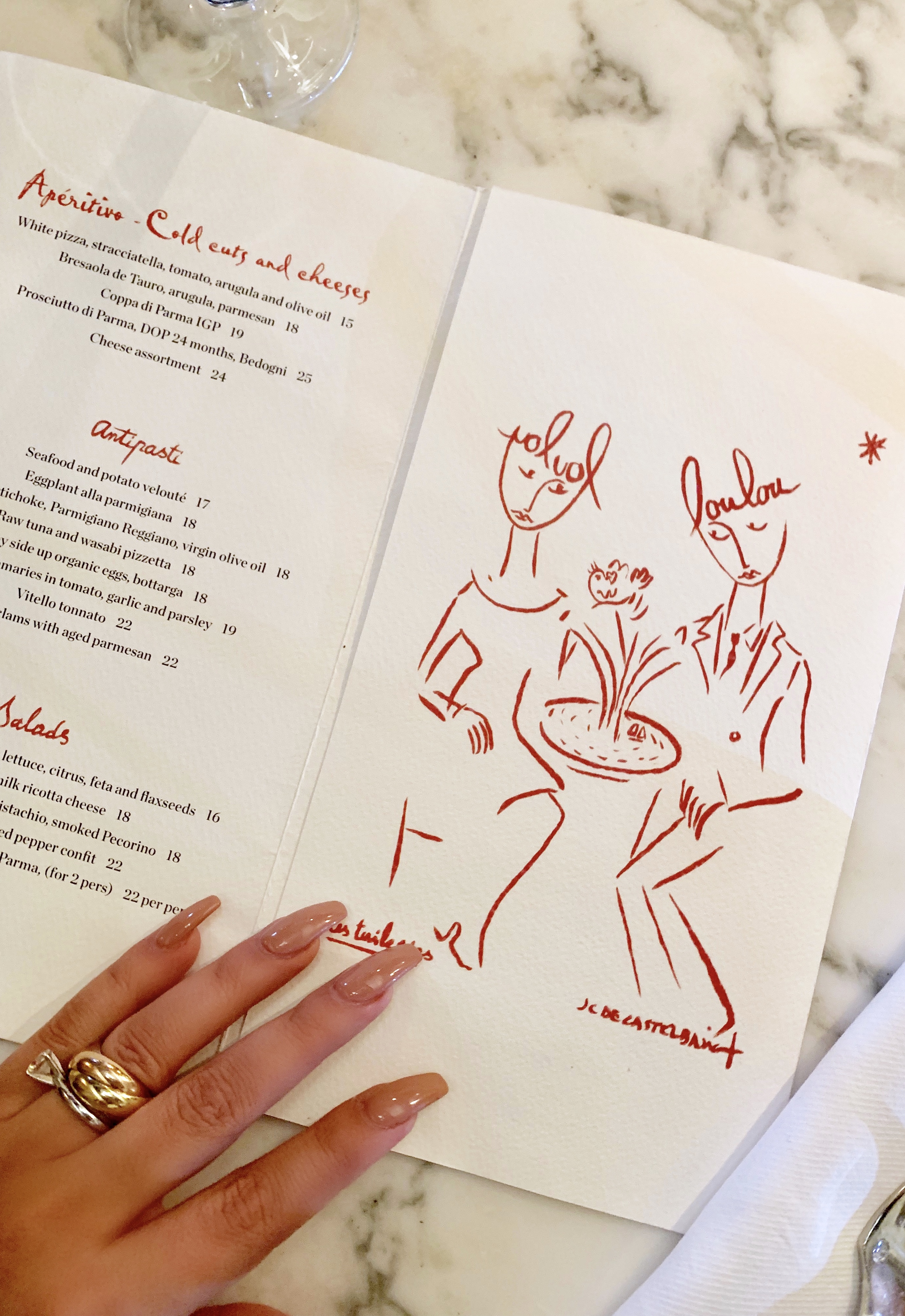 After a day well spent admiring all the wonders inside the Louvre including the Printemps shops,  a must to wrap up the day with a good meal it's the LOULOU right at the Musée des Arts décoratifs, my favorite dish here is the pesto – pistachio linguine and for dessert the Paris Brest, I'm obsessed with this sweet!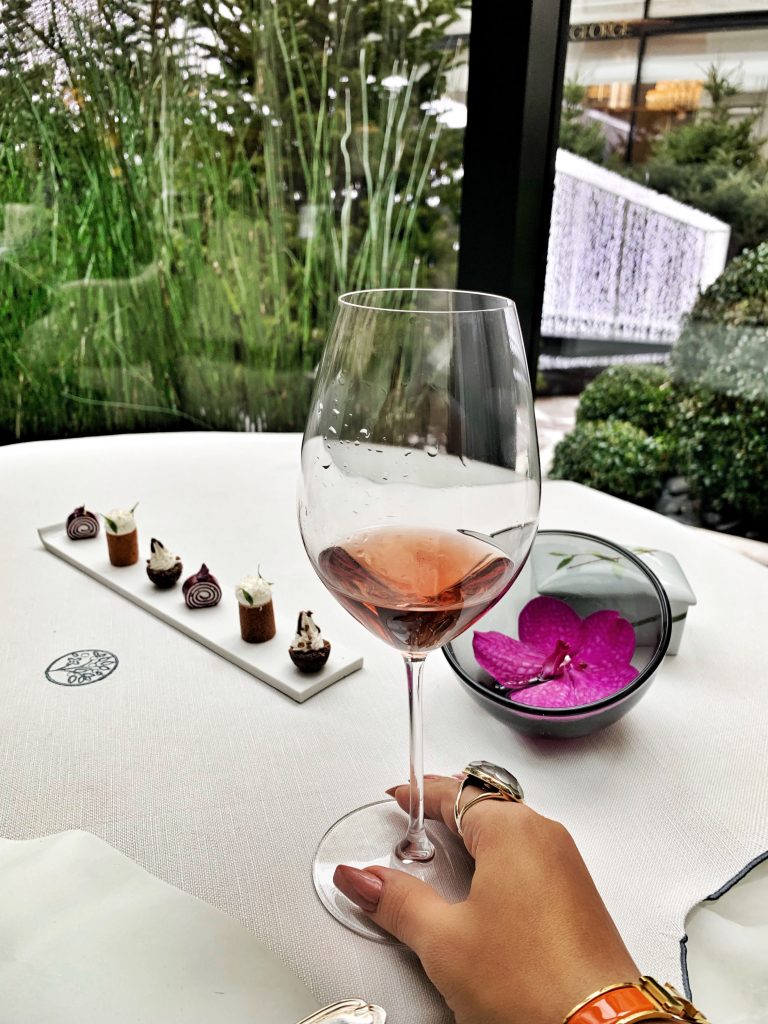 The last full day in Paris was very productive, we had a marvelous time at the Four Seasons, L'orangerie is one of the 3 Michelin  restaurants that this hotel proudly owns, our lunch was superb. Right after, I headed to the famous Lightbox  temporally set in the courtyard; it was an official stop during Couture Week.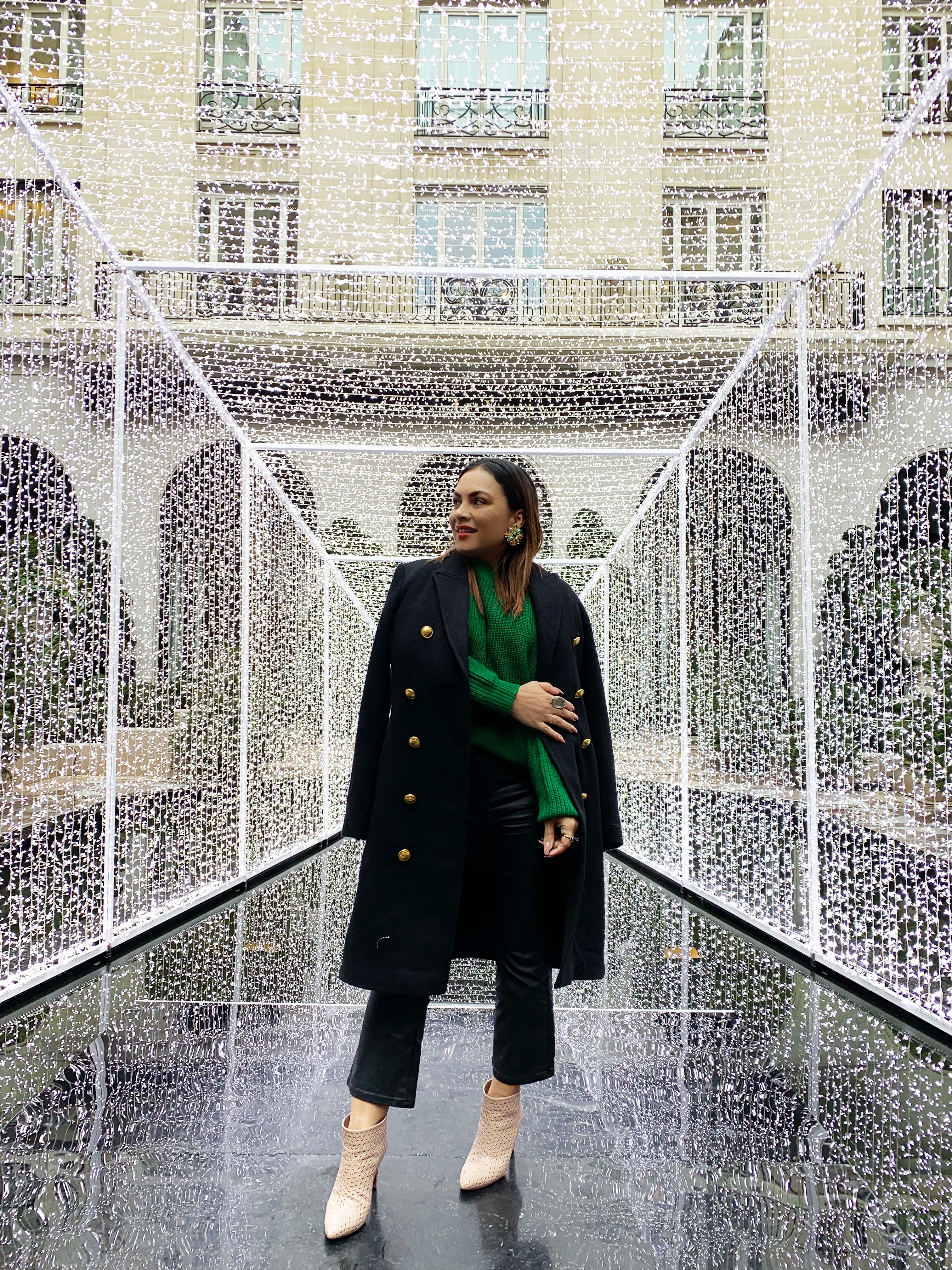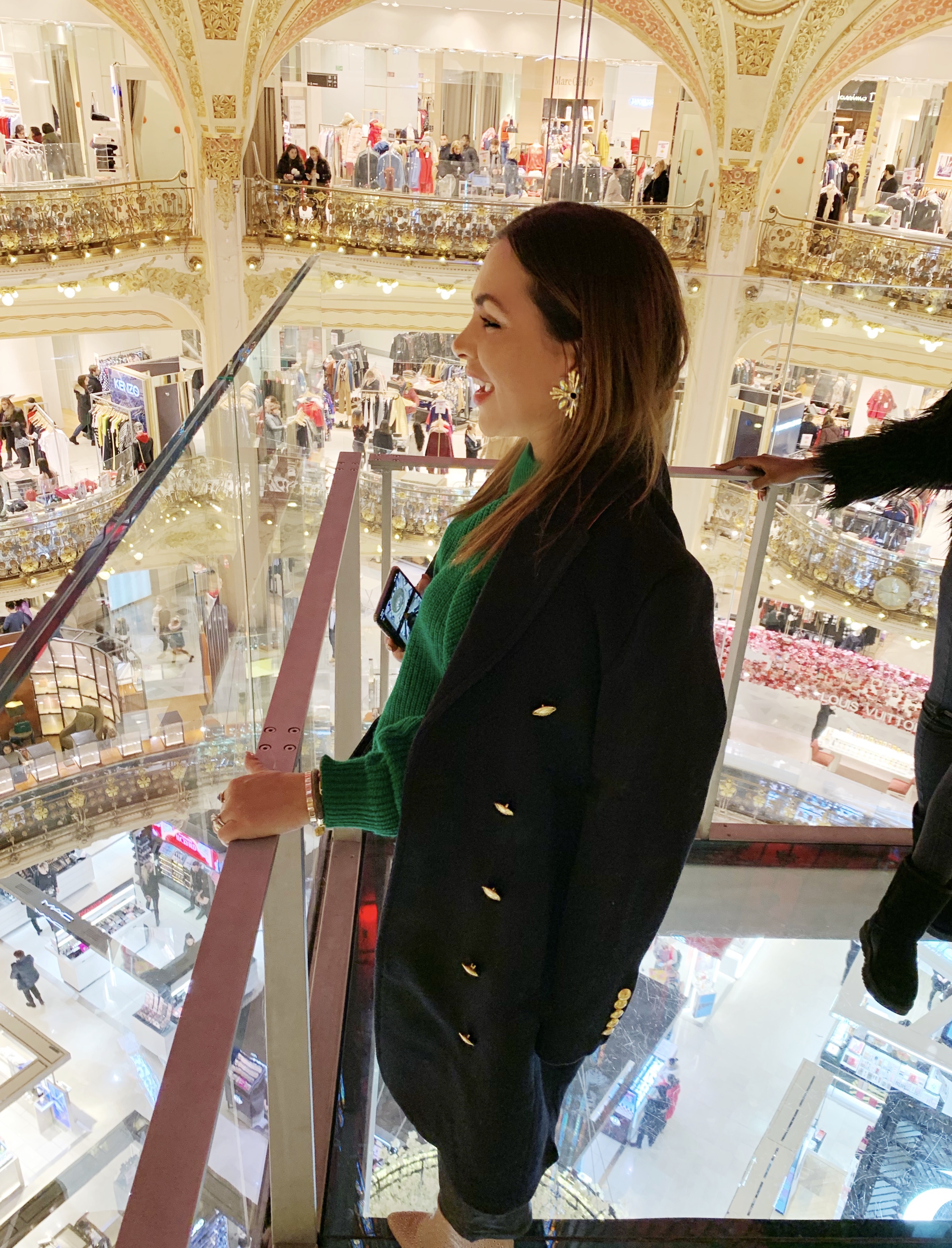 After our glorious afternoon at the FS, I went for a little shopping to Galleries Lafayette, this glasswalk is the latest attraction they have. At first glance I thought I could walk it like if I owned it and strike all kind of poses for the gram but once up there I  freaked  out, you can still catch this sweaty moment in my highlighted stories.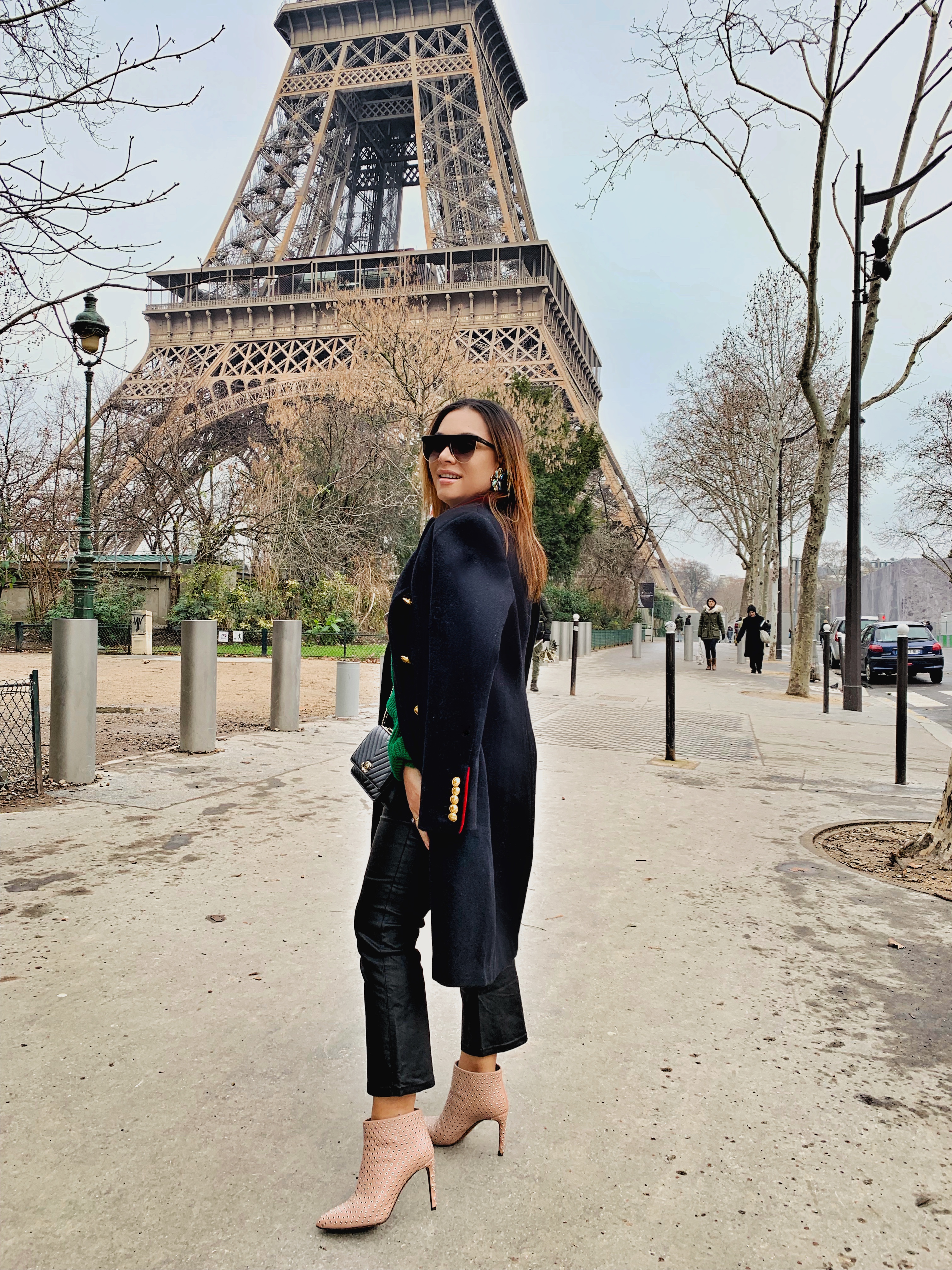 I walked the streets of Paris and its shopping centers on these eyelet Alaïa boots, gosh they are so comfortable and chic, a combination hard to find, I got them on super sale at Net-A-Porter (click in the photo for details) I actually saw them in black at the boutique in Paris but they were full price so,  Au Revoir!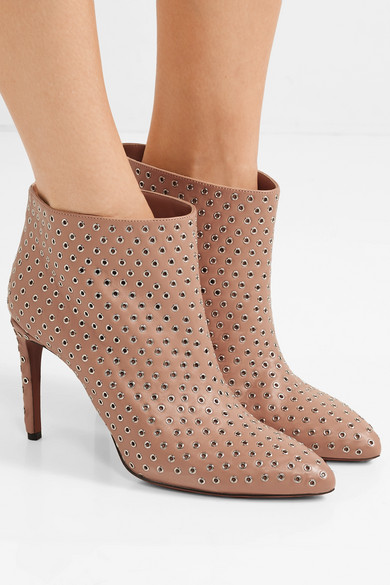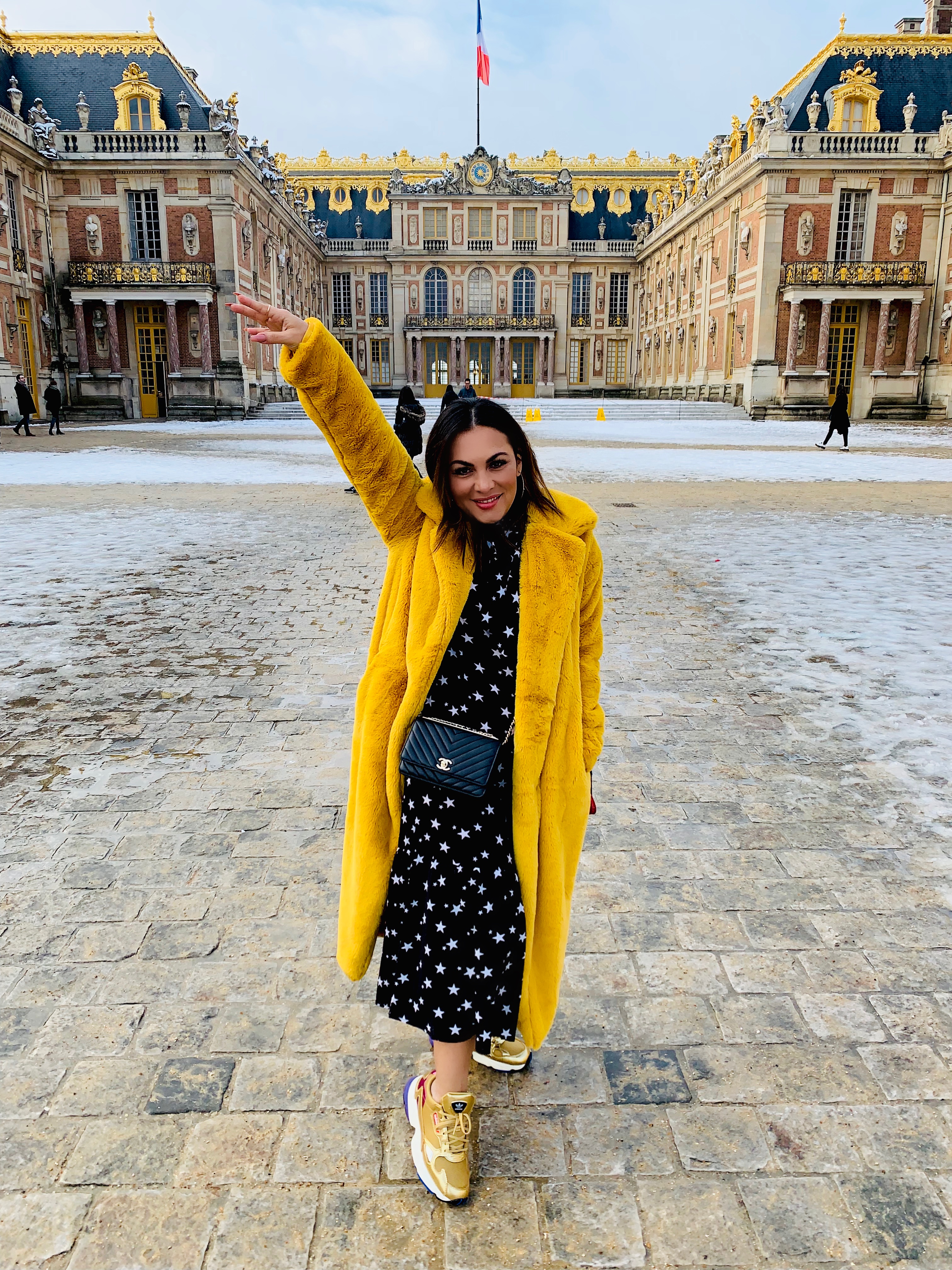 There you have my Birthday week in Paris, it was fun doing a little bit of everything, thank you so much for the birthday wishes! you can read my reflections on  turning a decade older here!.
Sincèrement,
Rose.
rose@cafeconellas.us
XO's Rose Ferreira