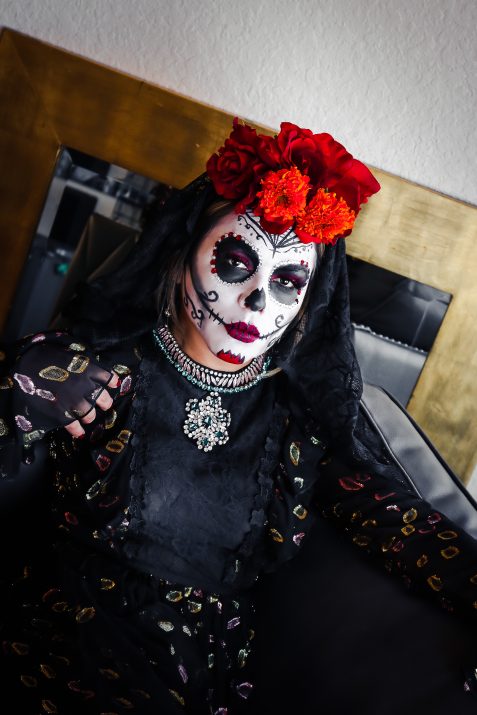 Down at the cantina,
they're shedding big tears—
in mourning because
someone killed a few beers…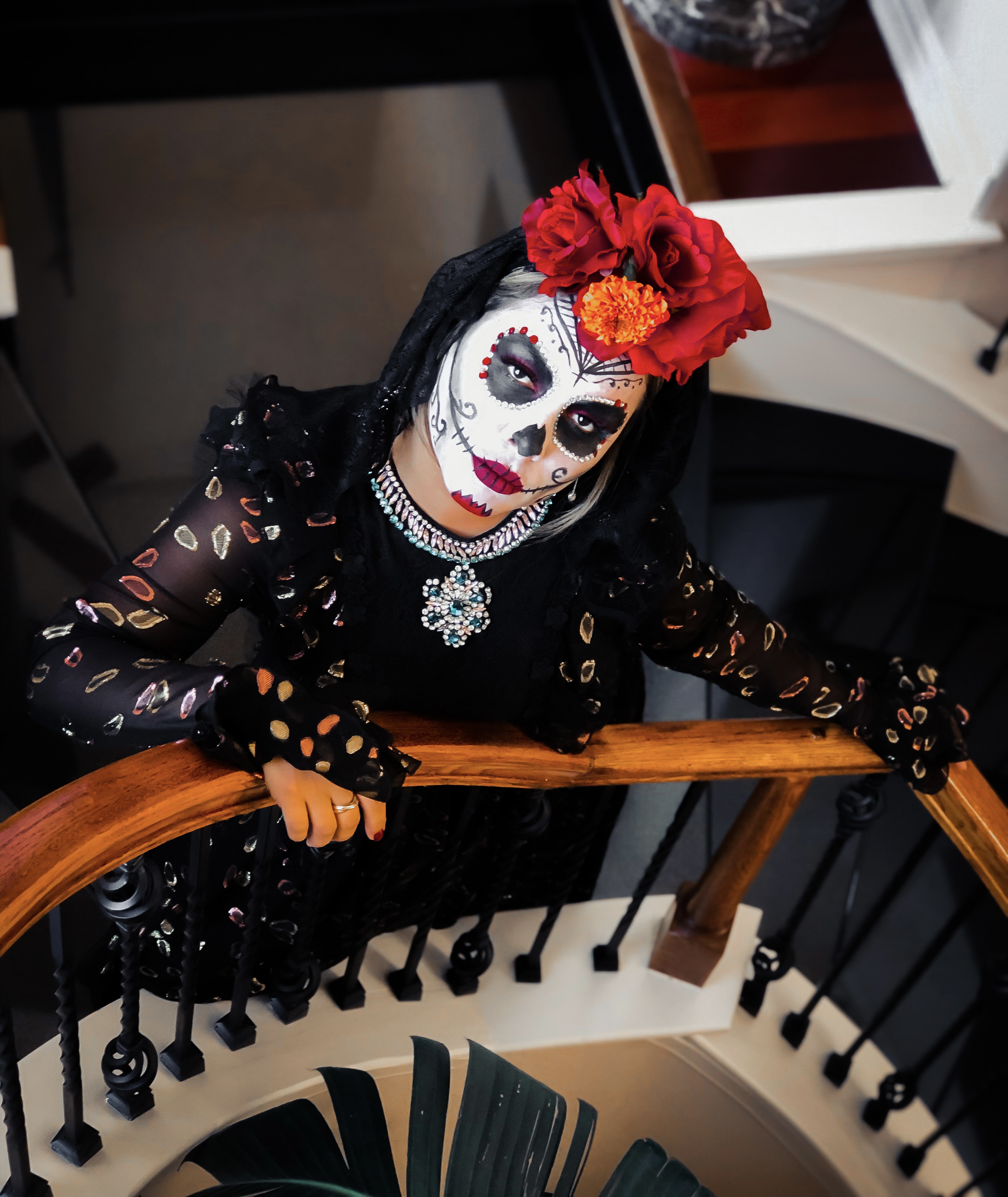 Aunque este año ha sido el peor de todos los que hasta hoy he vivido, no quise dejar de celebrar el día de los muertos con un maquillaje de la catrina y la compañía de mi bestie / stylist Renee Osuna.
Debido a nuestra pandemia, este 2020 no nos paseamos  por el Pearl o la gala de la Catrina, aún así, quise seguir con esta tradición.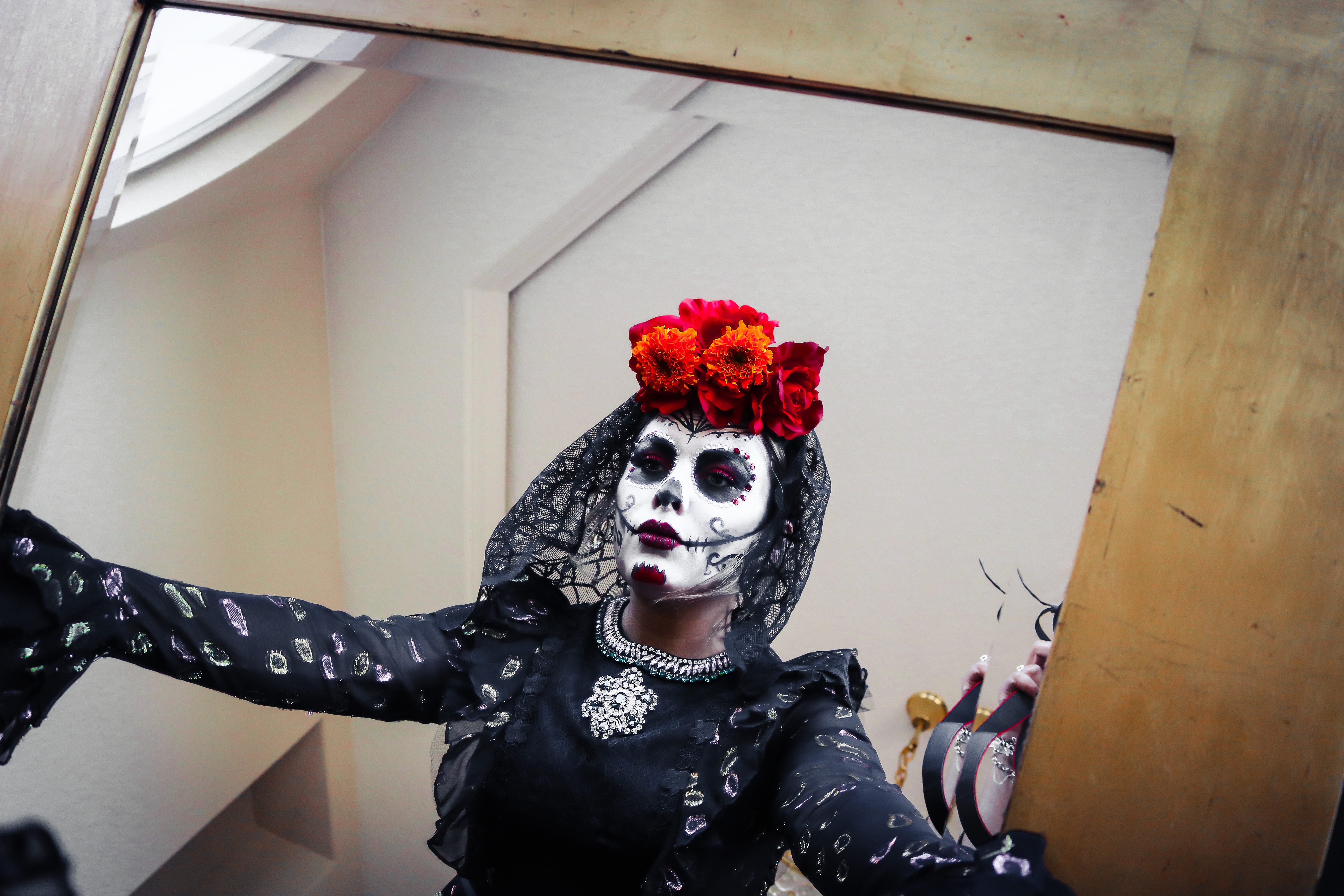 Elegimos un look  sencillo usando el tocado del año pasado agregando un par de flores frescas y el vestido es de la colaboración Giambatista Valli y H&M que compré hace dos años en Las Vegas con la idea de un día usarlo como disfraz, y el día por fin llegó.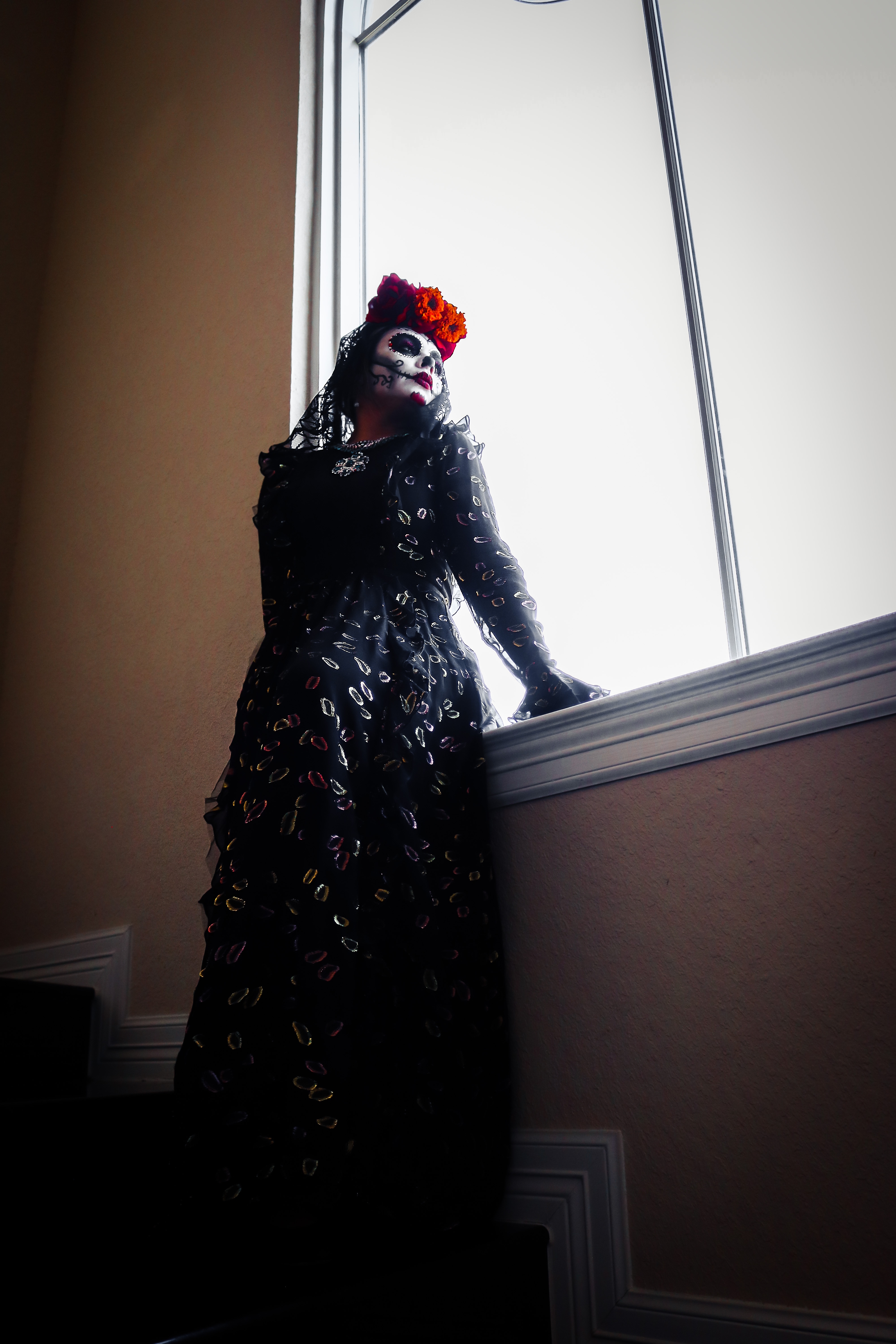 Espero les gusten estas fotos pero más que nada les quiero desearuna vida larga y llena de salud  tal como lo describe la colección de ARY D'PO,Ginkgo Leaf After Rain, que usé en mi video (o puedes ver aquí)
y no se olviden;
"La vida es como una bicicleta, para no perder el equilibrio, hay que darle pa' delante".
---
Although this year has been the worst ever, I did not want to skip  the day of the dead  celebration with La Catrina makeup and the company of my bestie / stylist Renee Osuna.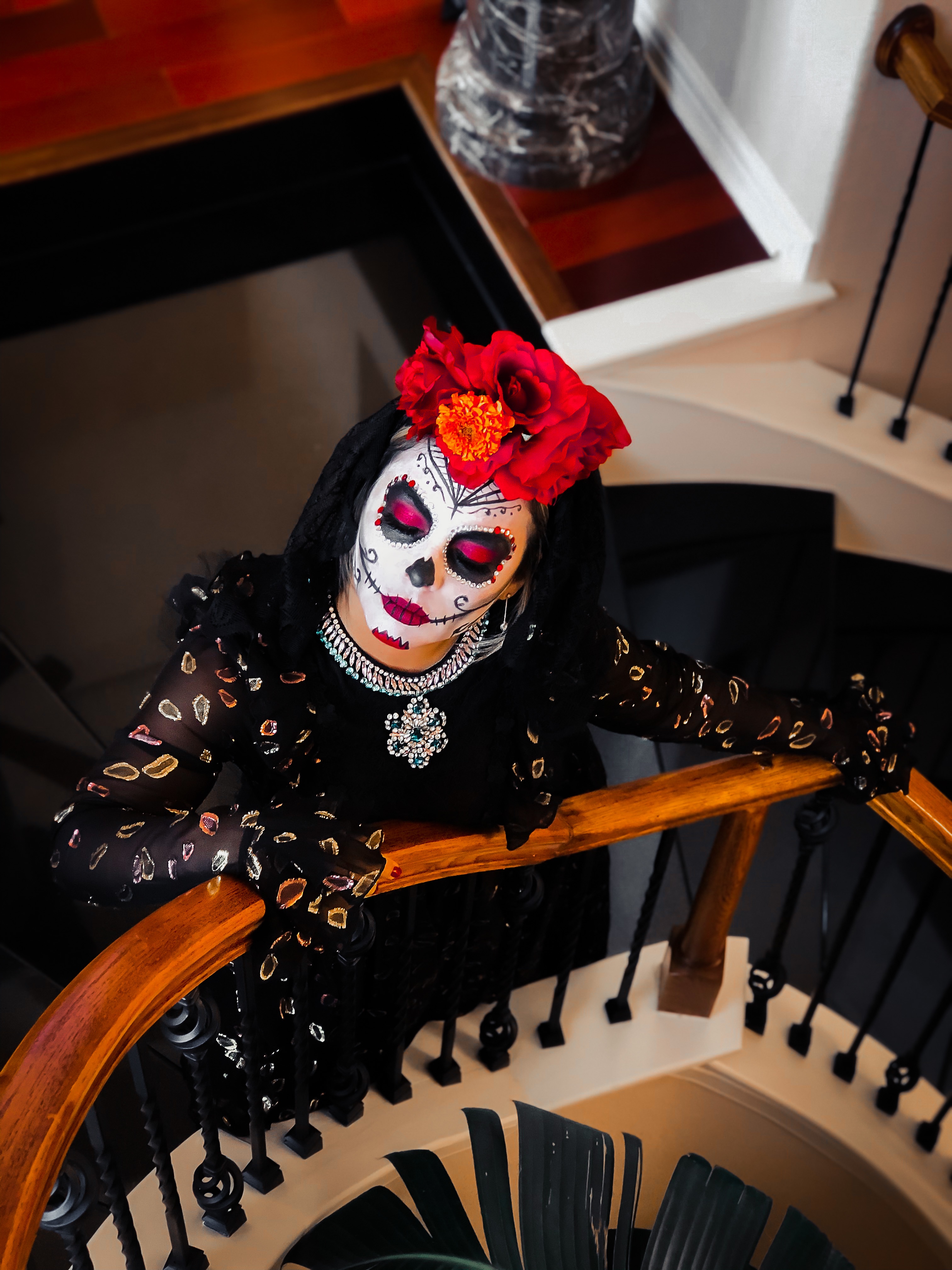 Due to our pandemic, this 2020 we weren't able to promenade ourselves  through the Pearl or the Catrina Gala, even so, I wanted to continue with this tradition with a Makeup look.  The Flower crown is from last year's look,  I only  added a couple of fresh flowers. The dress is from the Giambatista Valli/ H&M collaboration that I bought two years ago in Las Vegas, I knew one day I'd be wearing as a costume, and the day has finally arrived.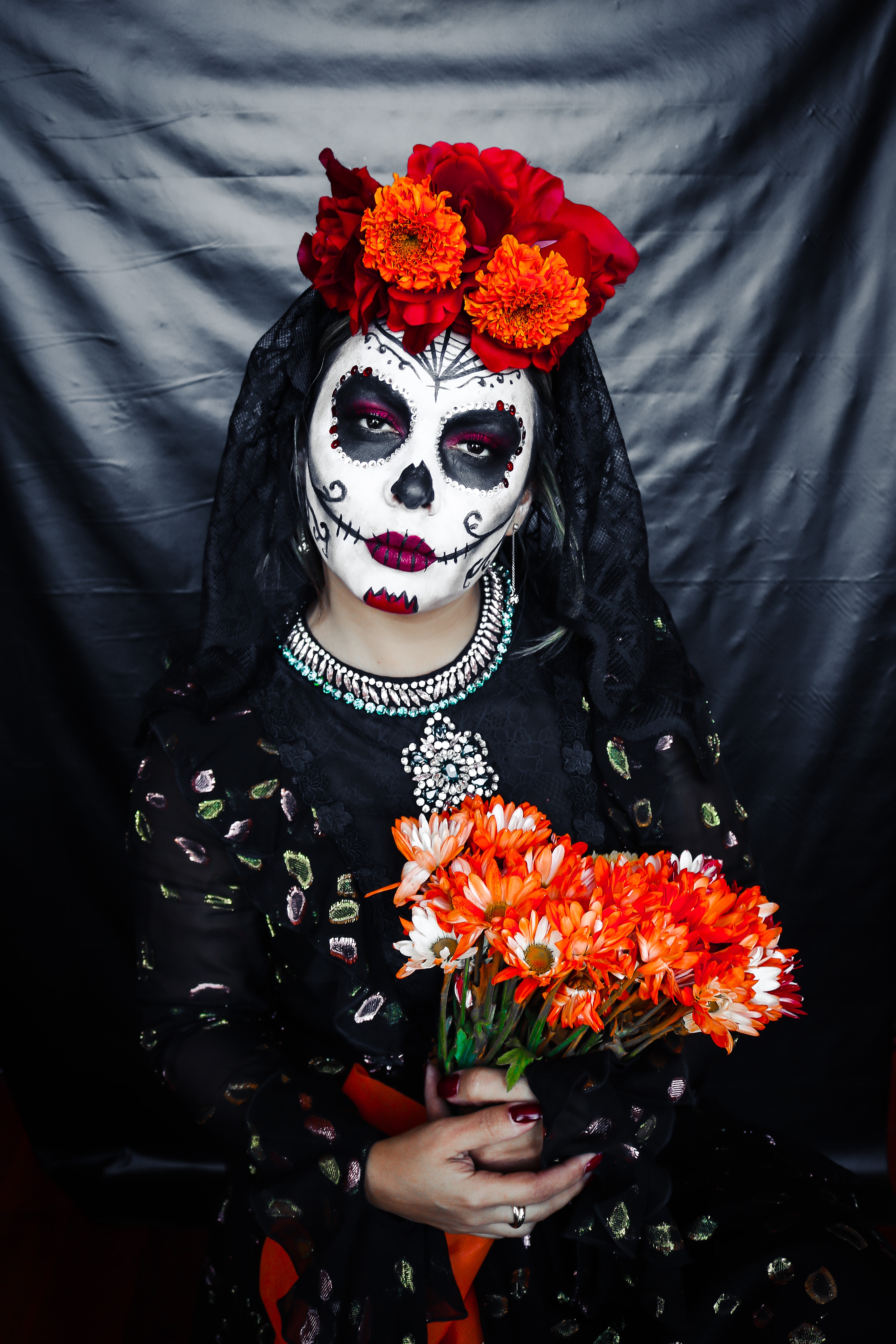 I hope you like the look, visit my carousel post on Instagram where you can see a short video of how we built this Catrina from scratch.
Thanks for visiting the blog, and on this special day, I  wish  you a long and healthy life just like the message ARY D'PO shares through the Ginkgo Leaf After Rain collection.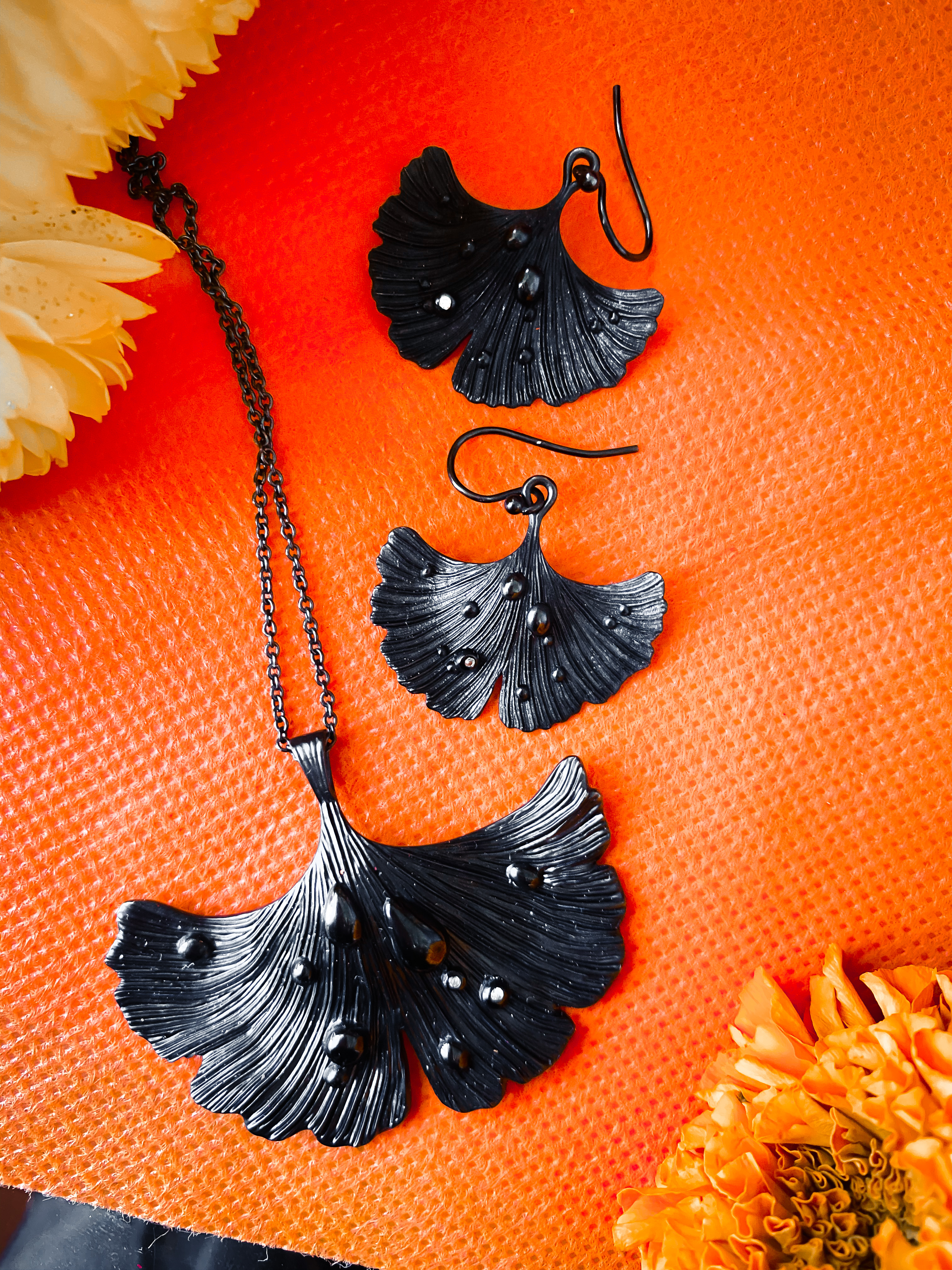 Ary D'po Jewelry   use code LIZOSTYLE20 for savings on any collection. 
Love Rose.
"Life is like a bicycle, in order not to lose balance, you have to keep moving".