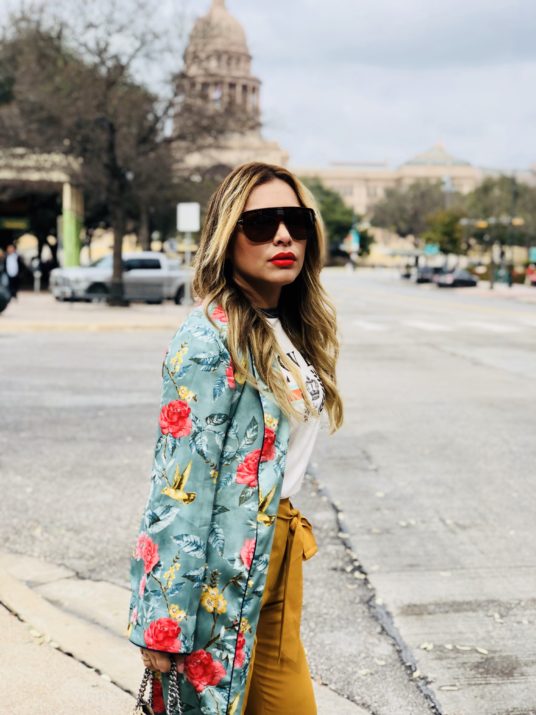 I've been living in kimonos, robes and dusters for the last 2 years, they are part of my dress code they are versatile, colorful and flattering. the next story was captured on the streets of Austin, I joined the hubs for  the boat show and decided to stick around for good food and some photos  it was a quite Sunday and the city was all  ours.
Kimono|Forever21
T-shirt|Forever21
Slacks|Philip Lim
Platmorms|Gucci
Bag|Stella McCartney
Shields|Tom Ford
Lipstick|CHANEL duo matte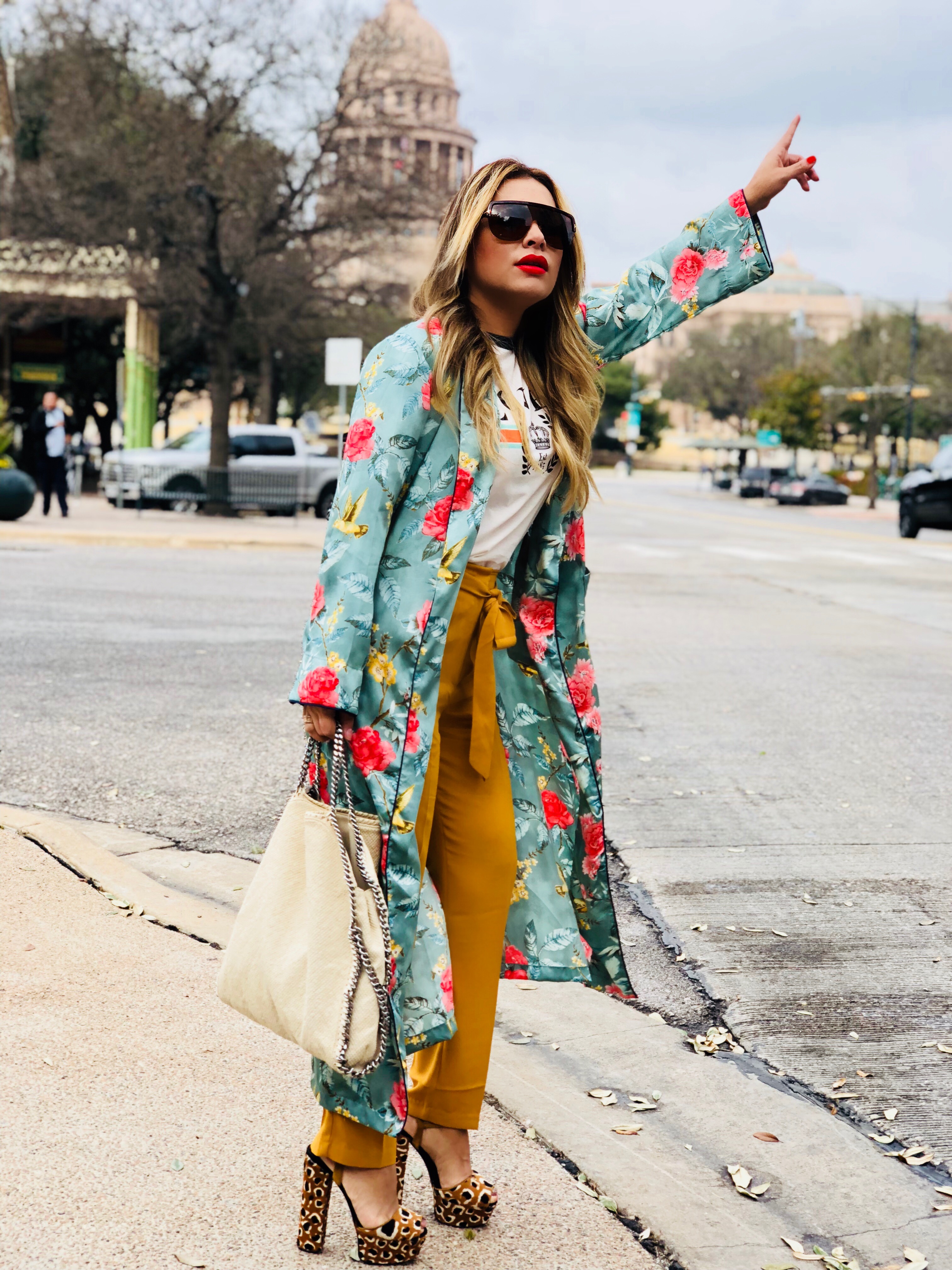 When I was growing up it was not cool mixing patterns or textures, you could get confused with a piñata, but nowadays I enjoy doing it and nobody cares, it's the standard, by adding textures and different colors you can transform a basic style into a fun one so don't be afraid of styling your outfits this way you can start by adding one piece at the time util you feel confident, this is key.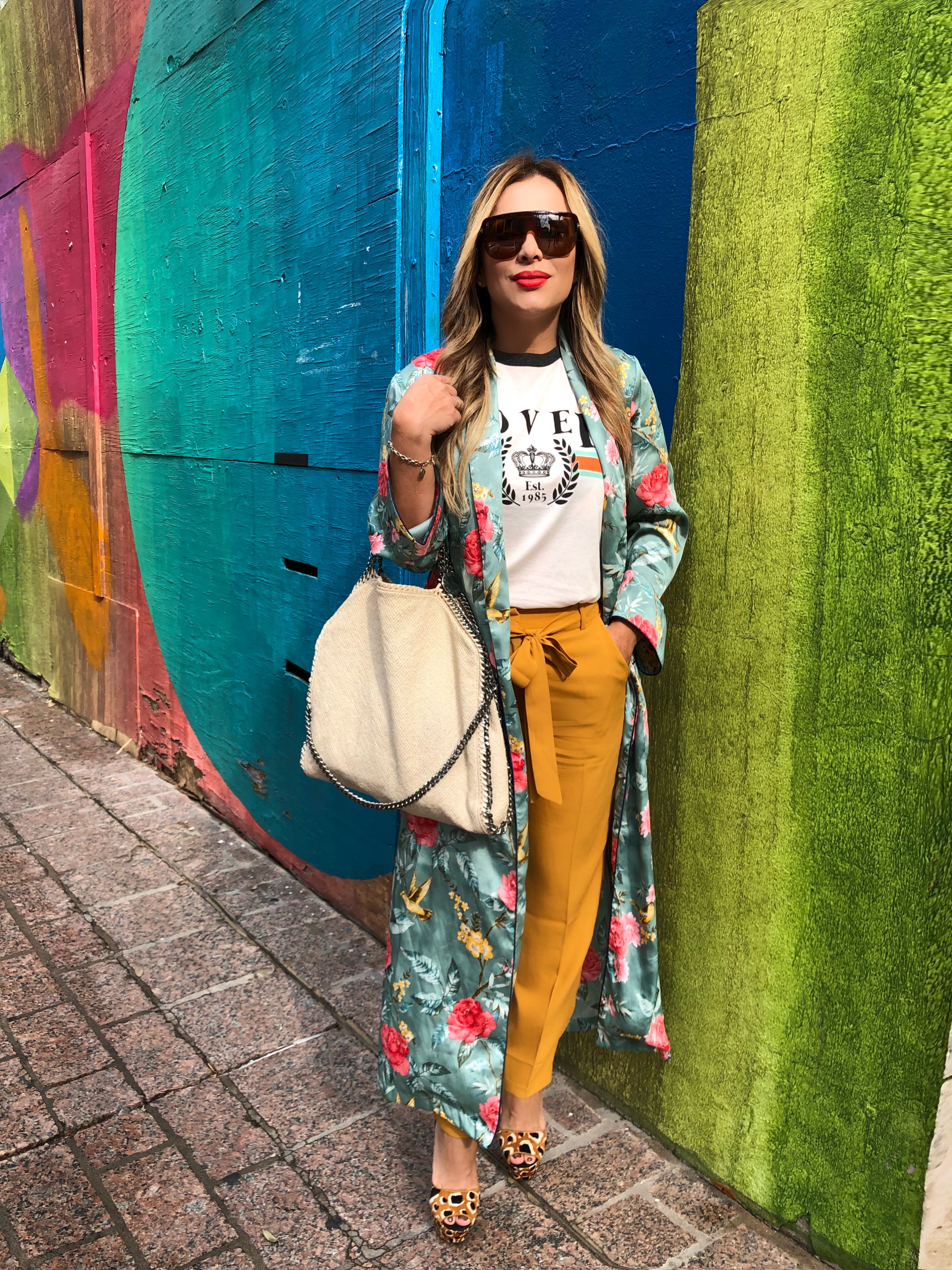 The streets of Austin are an art gallery by themselves, you see signs, murals, sculptures, houses, business even people that could belong in a museum, this visuals are the one thing that attracts me the most, (the second one is food) you can just stroll around or sit for a drink to watch the people passing by, half tourists like me in a cue to pose in front of wall and landmarks and the other half are locals in charge of keeping Austin weird.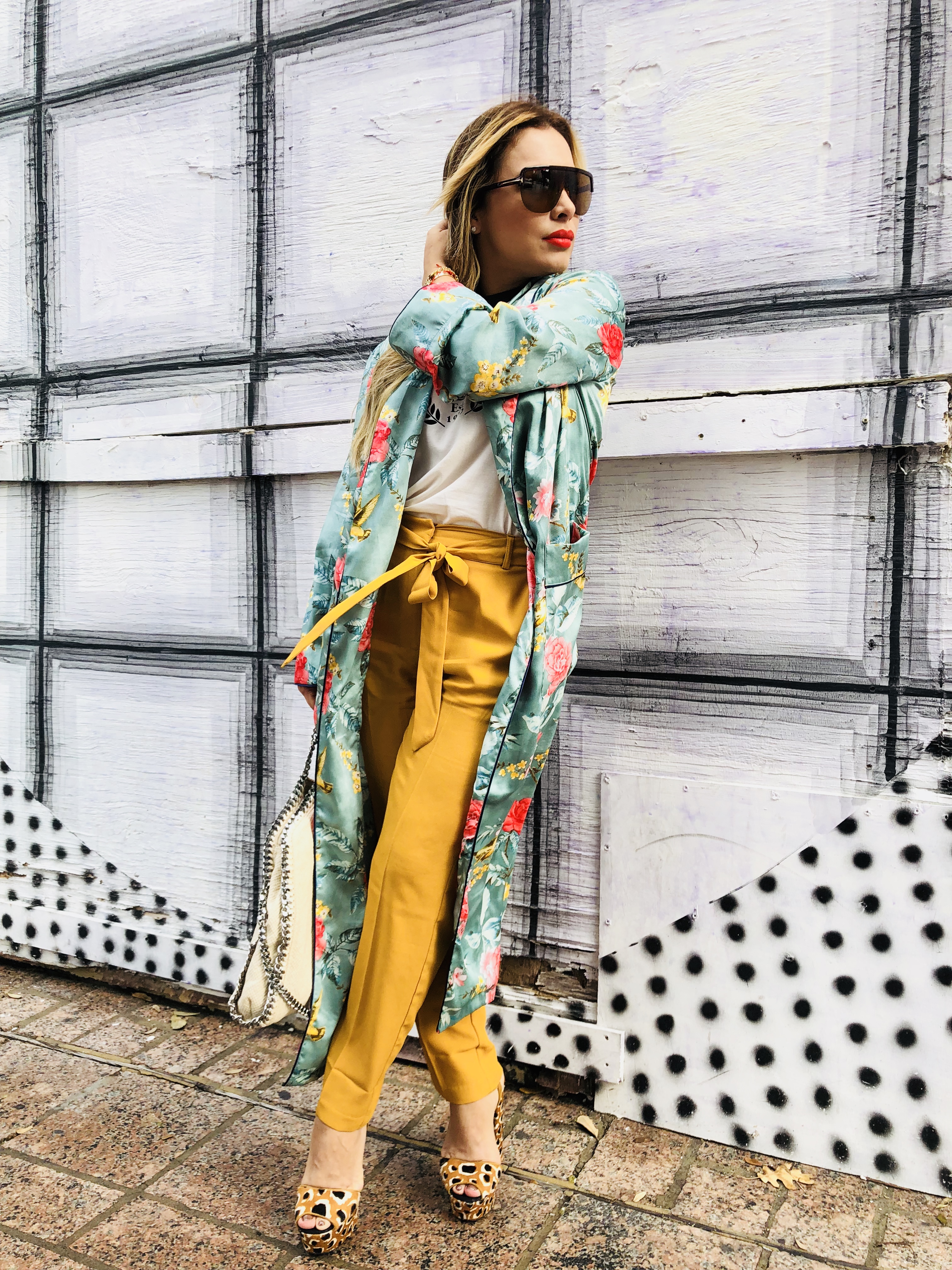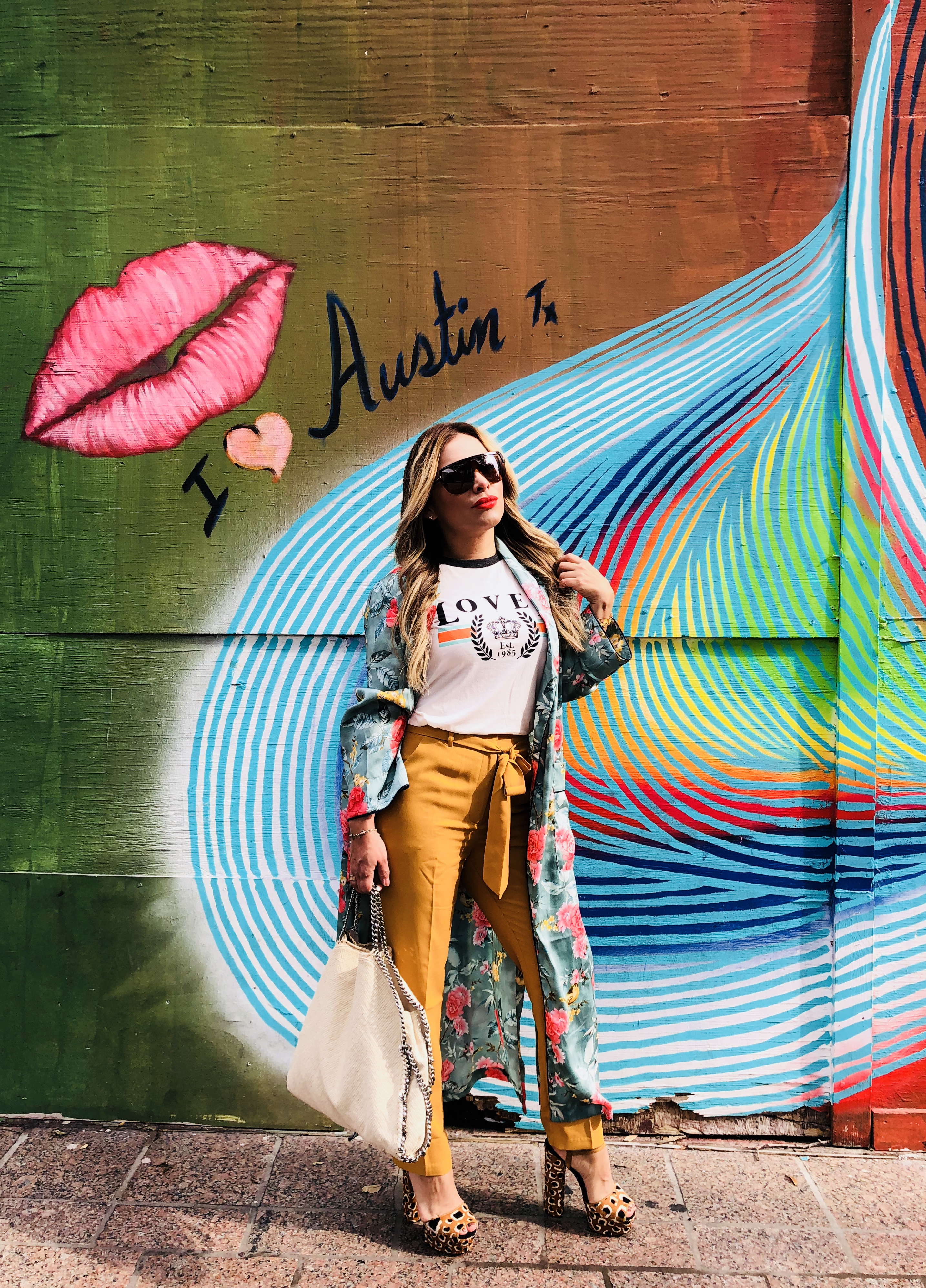 Shop the look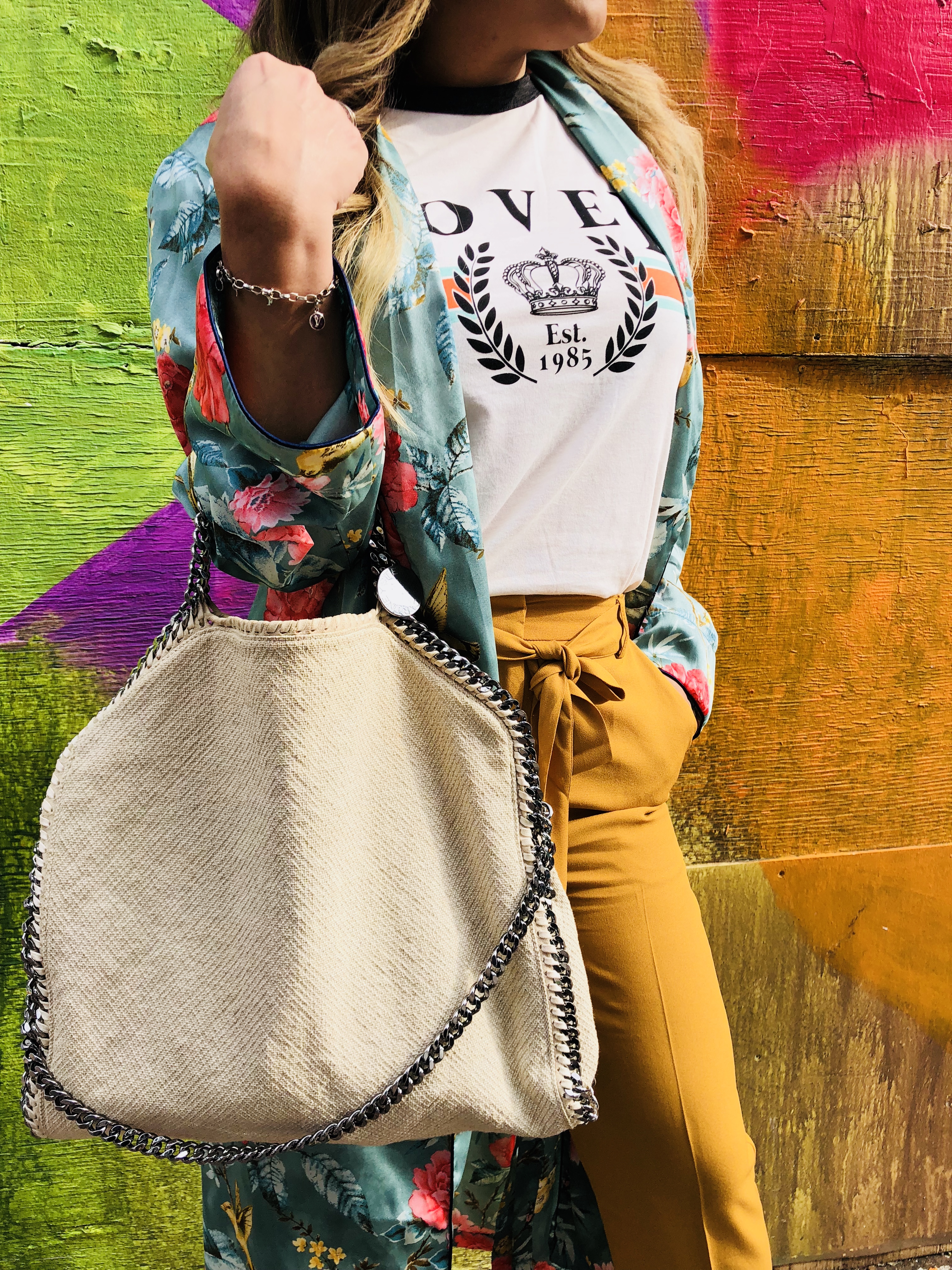 Accessories are key! this will make you or destroy you, if I feel I don't that have the best accessories for that outfit I don't wear any, sometimes I show up to places without a bag or jewelry because nothing convinced me so don't feel like you have to carry a purse or earrings to make your outfit worthy. Sometimes less is more.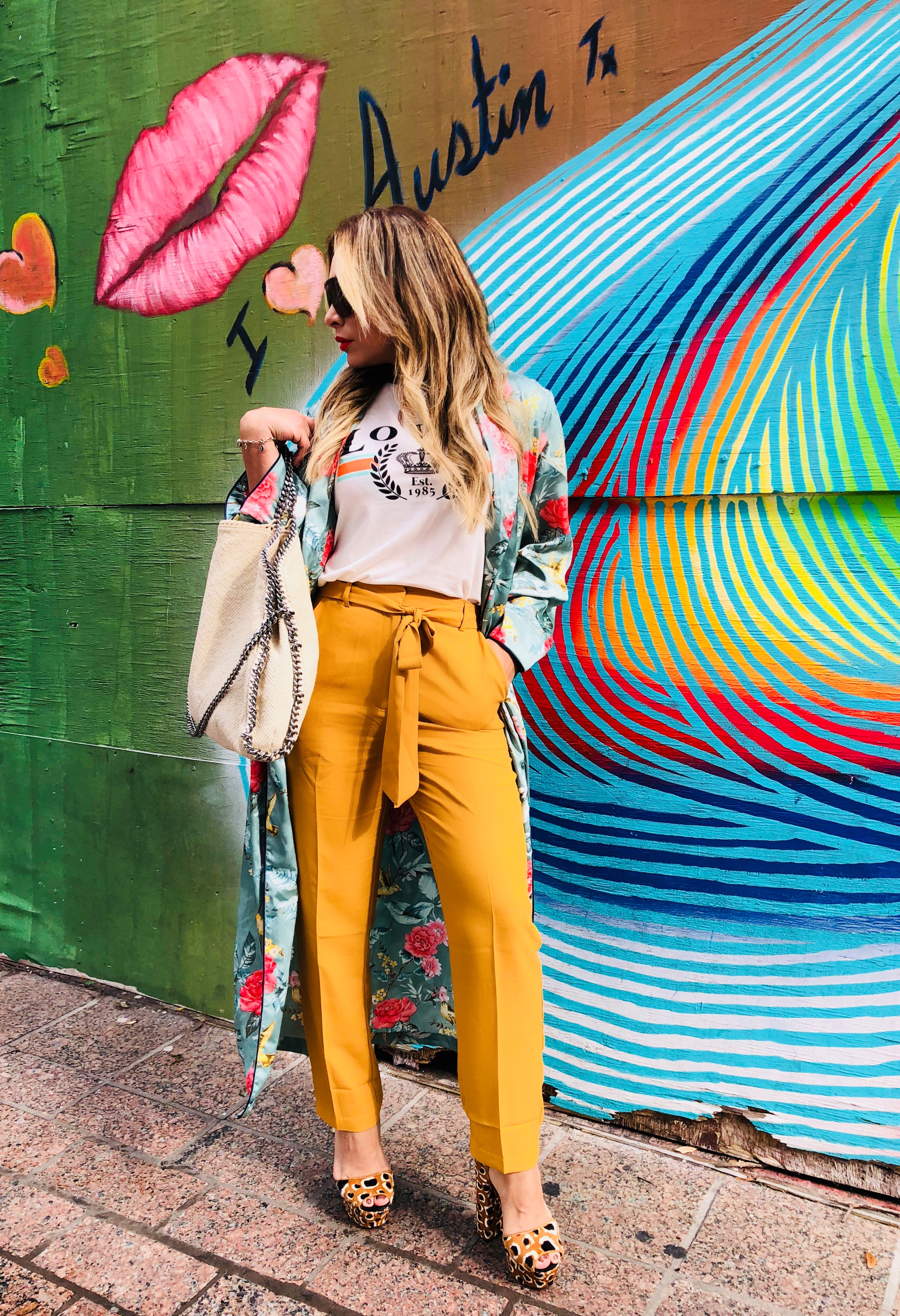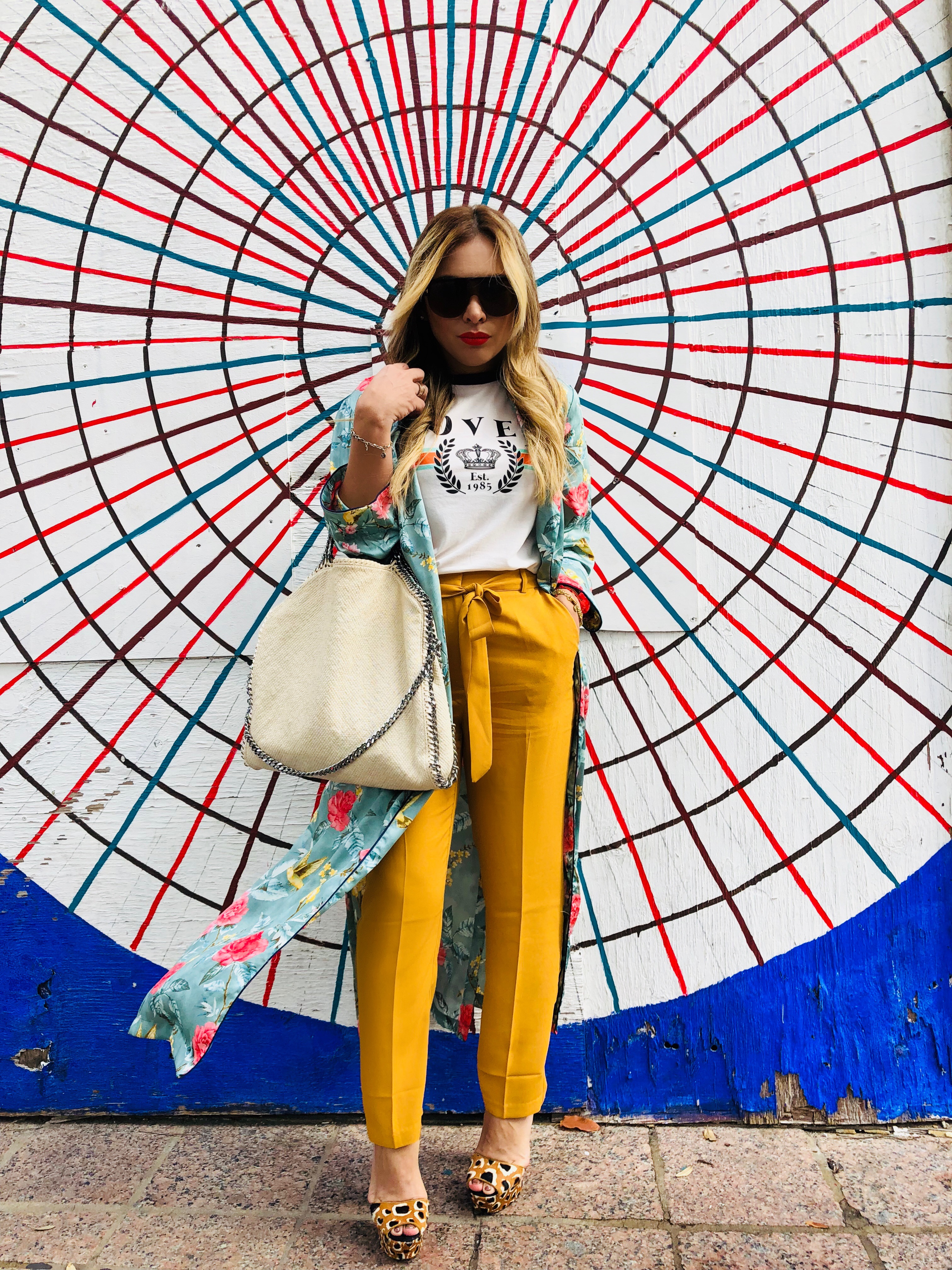 You'll find these walls on Congress ave. is an entire block where walls are painted in different ways, I really wanted to get the muralist(s) information but people started to line up after me that I couldn't take another minute there so if know more about them share it with me, it'll be nice to know who designed today's post backdrops. 
All this sight seeing made me hungry of course, we decided to stay by one of my favorite restaurants, includ it in you plans next time you are visiting, you'll thank me later.
FOODIE'S  SPOT: La Condesa
400 W 2nd St Ste A, Austin Tx 
(512)499-0300
11:30a to 2:30p and 5:00p to 11P
MY PICKS :
Tostada de Nopal 
Seafood Ceviche
Corn on a stick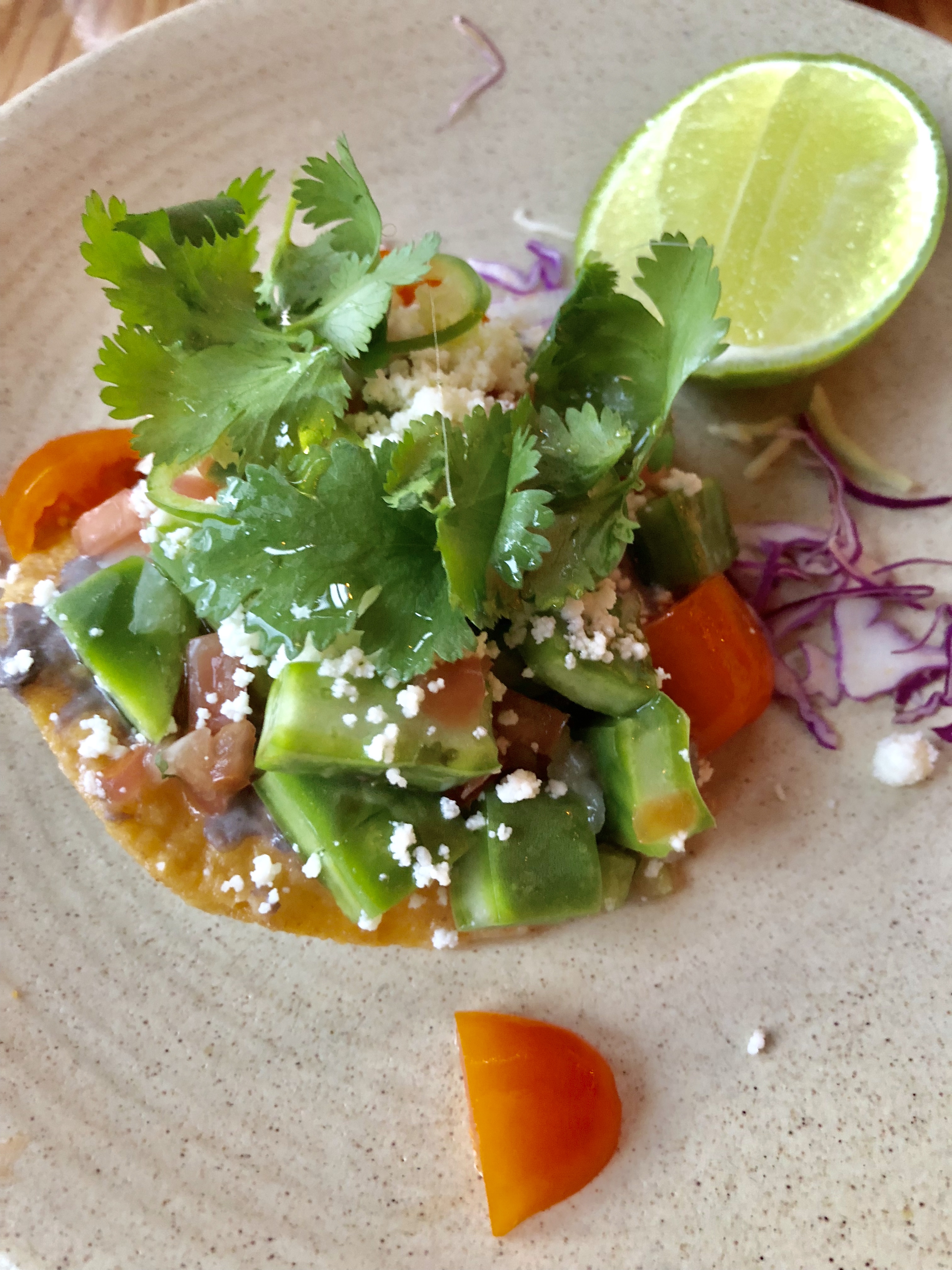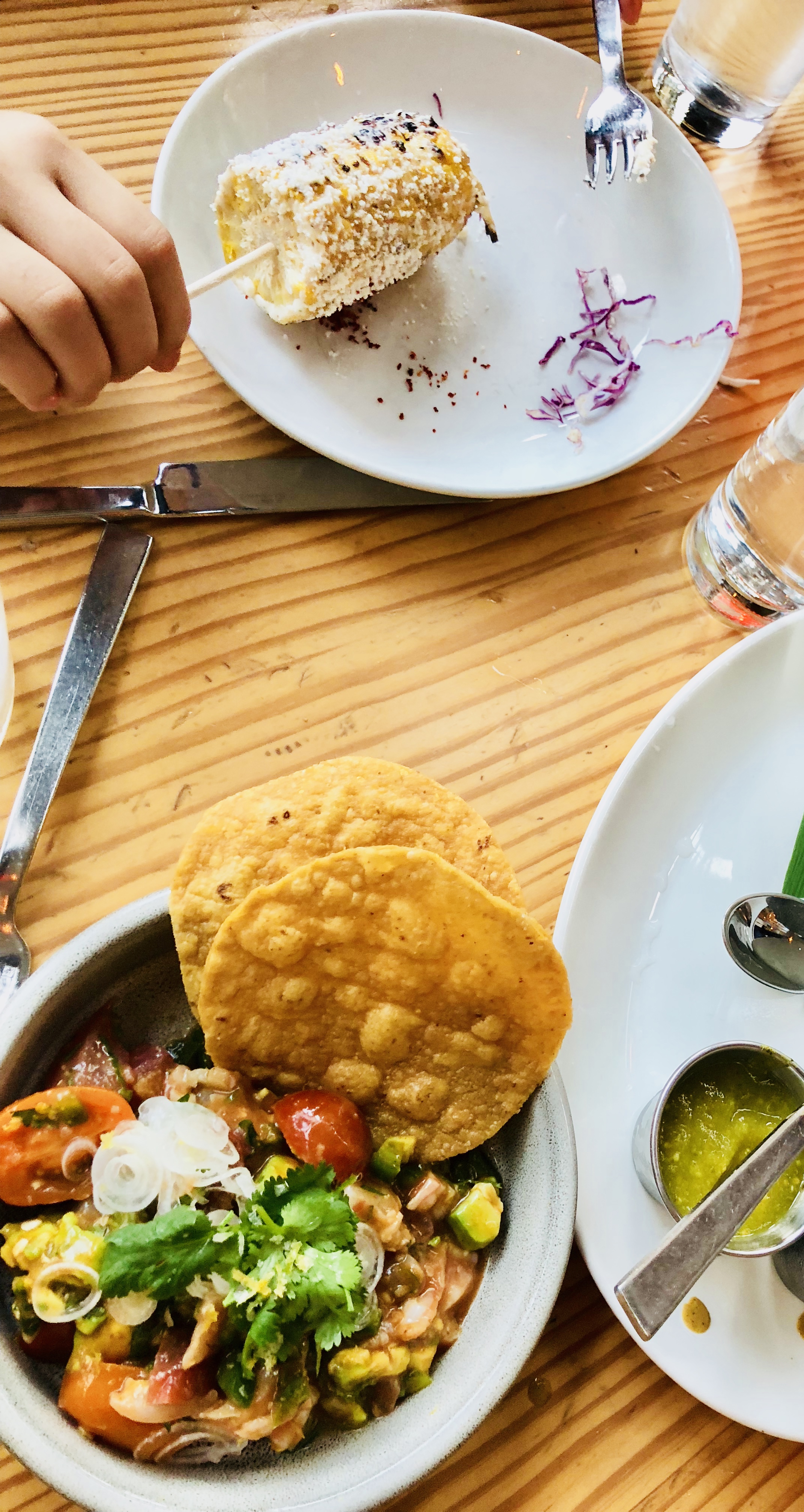 Thank you for reading  loves! I hope you enjoyed this gallery that was long overdue, follow my daily life on Instagram and Facebook @LizoStyle and @cafeconellastv, DM-ME to say hi! Tatá!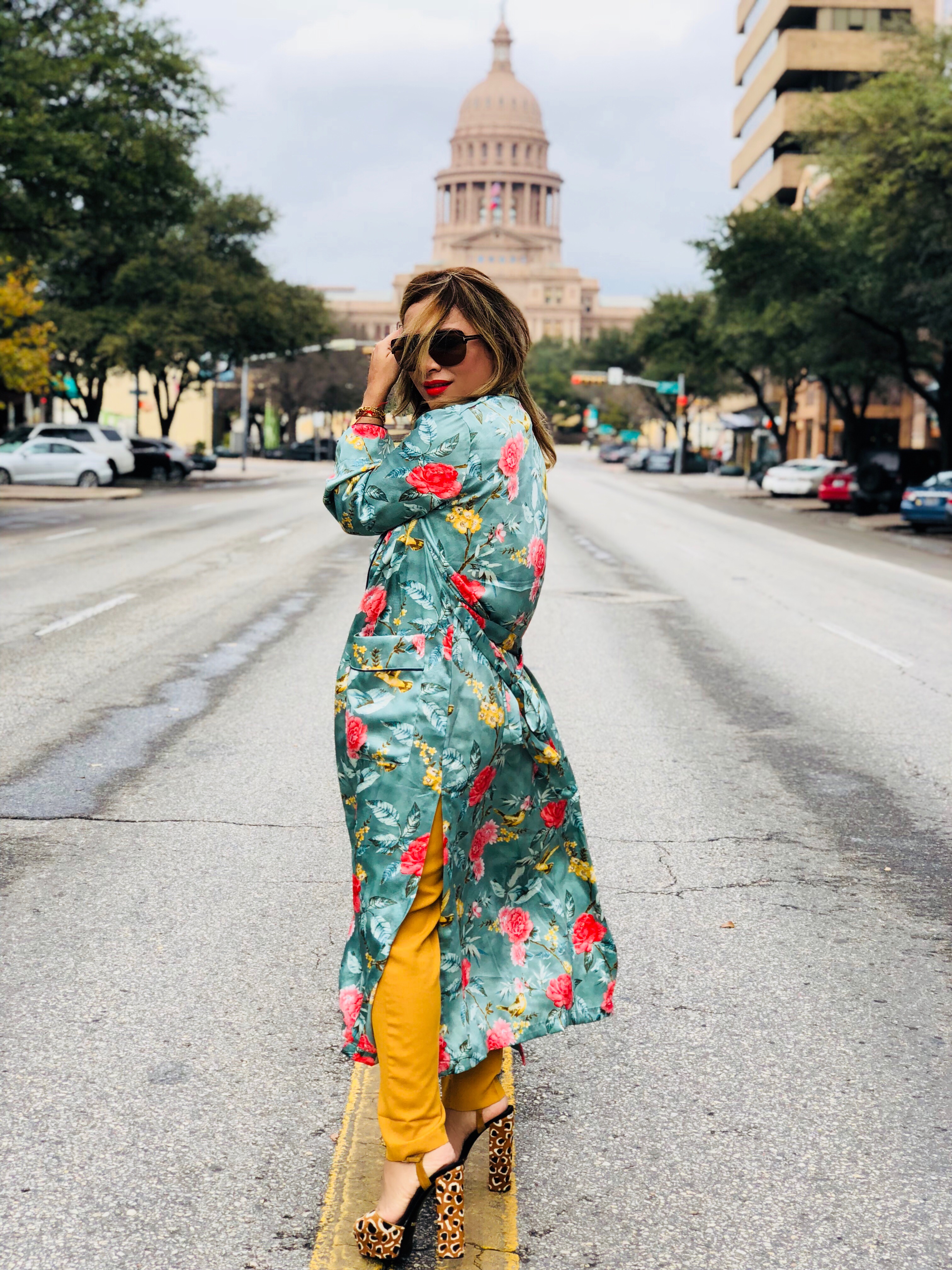 XO's