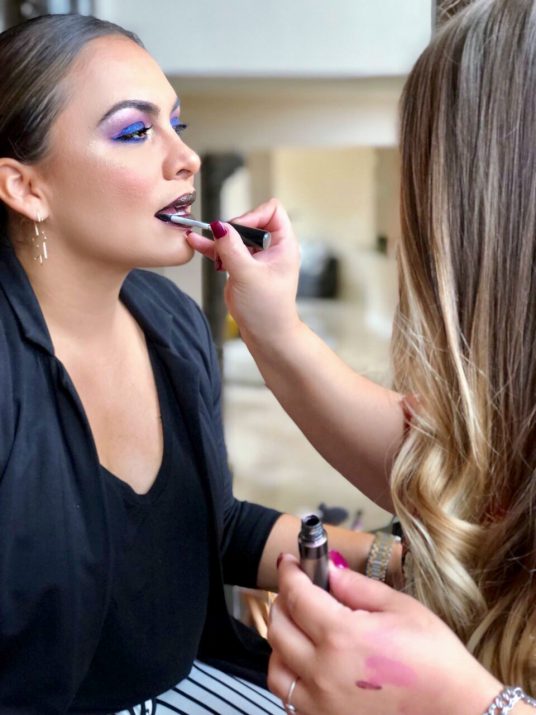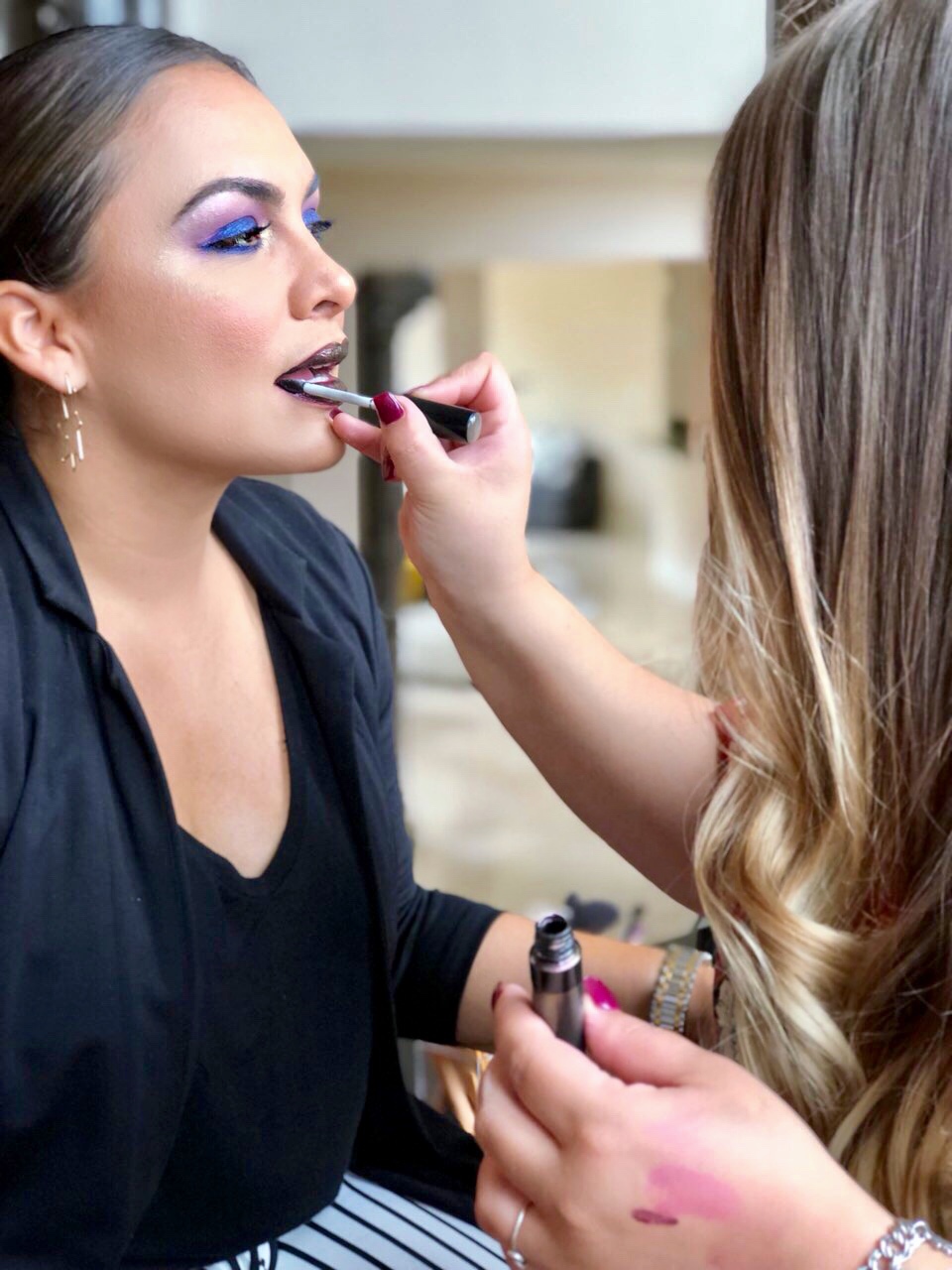 Lee este blog en español aquí .
Le Maquillage est essentiel, and I like to experiment with it every season, I review what's coming and from there I choose.I lean towards light golden tones for the eyes and dark colors for the lips. This time the GUCCI BEAUTY advisers at SAKS FIFTH AVENUE (NYC)chose for me beautiful bright metallics and bold colors in bronze and deep browns. "If you are doing NYFW you gotta do it right" True dat Marcel!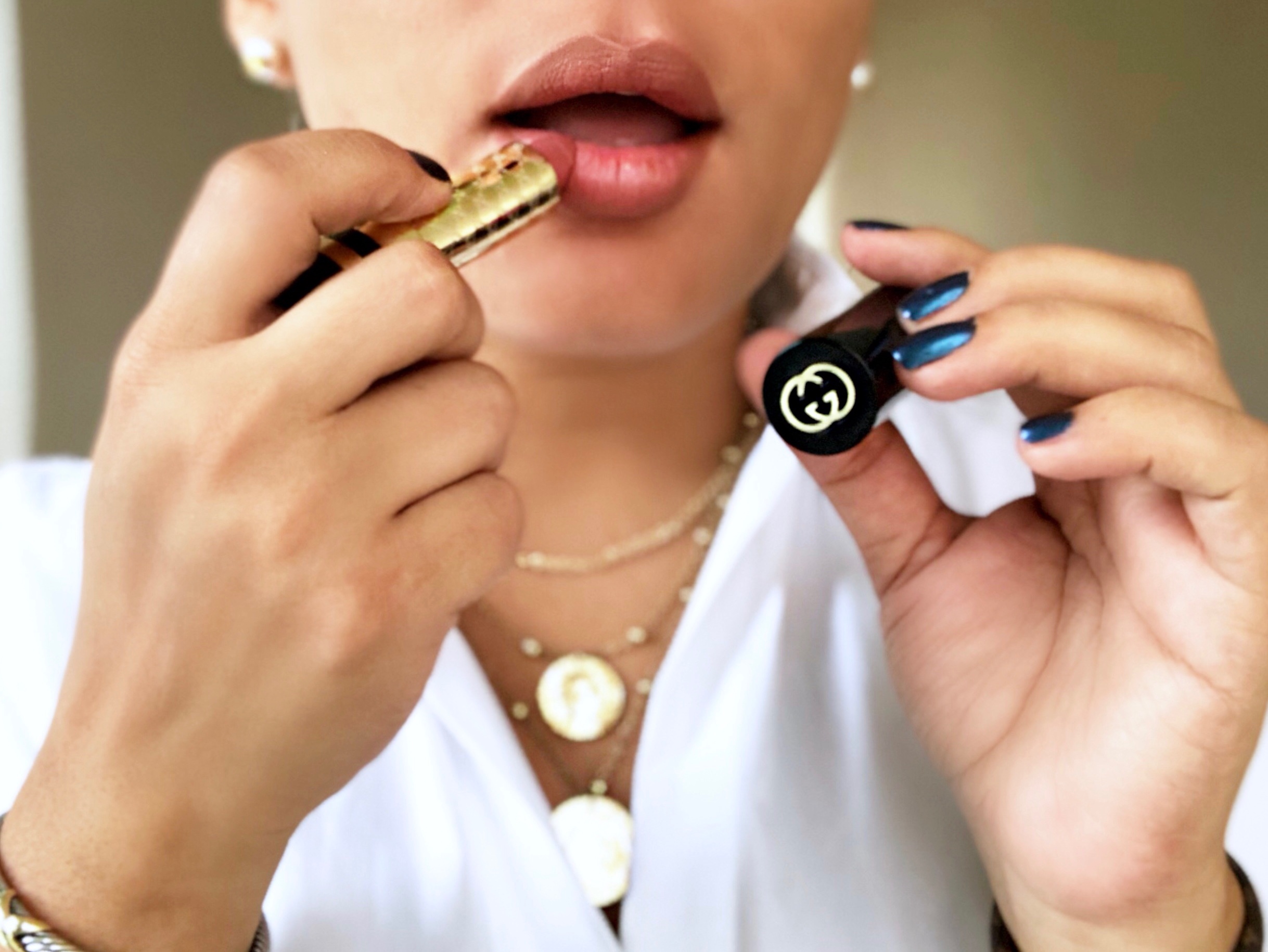 LIPSTICK: LIBERTINE/330
So once back home, I didn't have time to play around with my new colors so I called my favorite MUA, Renee Osuna to help me bring these looks to life and after talking about all things beauty I decided to focus on only a few trends. 
Eyebrows in place, you don't have to draw it thicker if you don't want, but do shape it emphasizing the angles.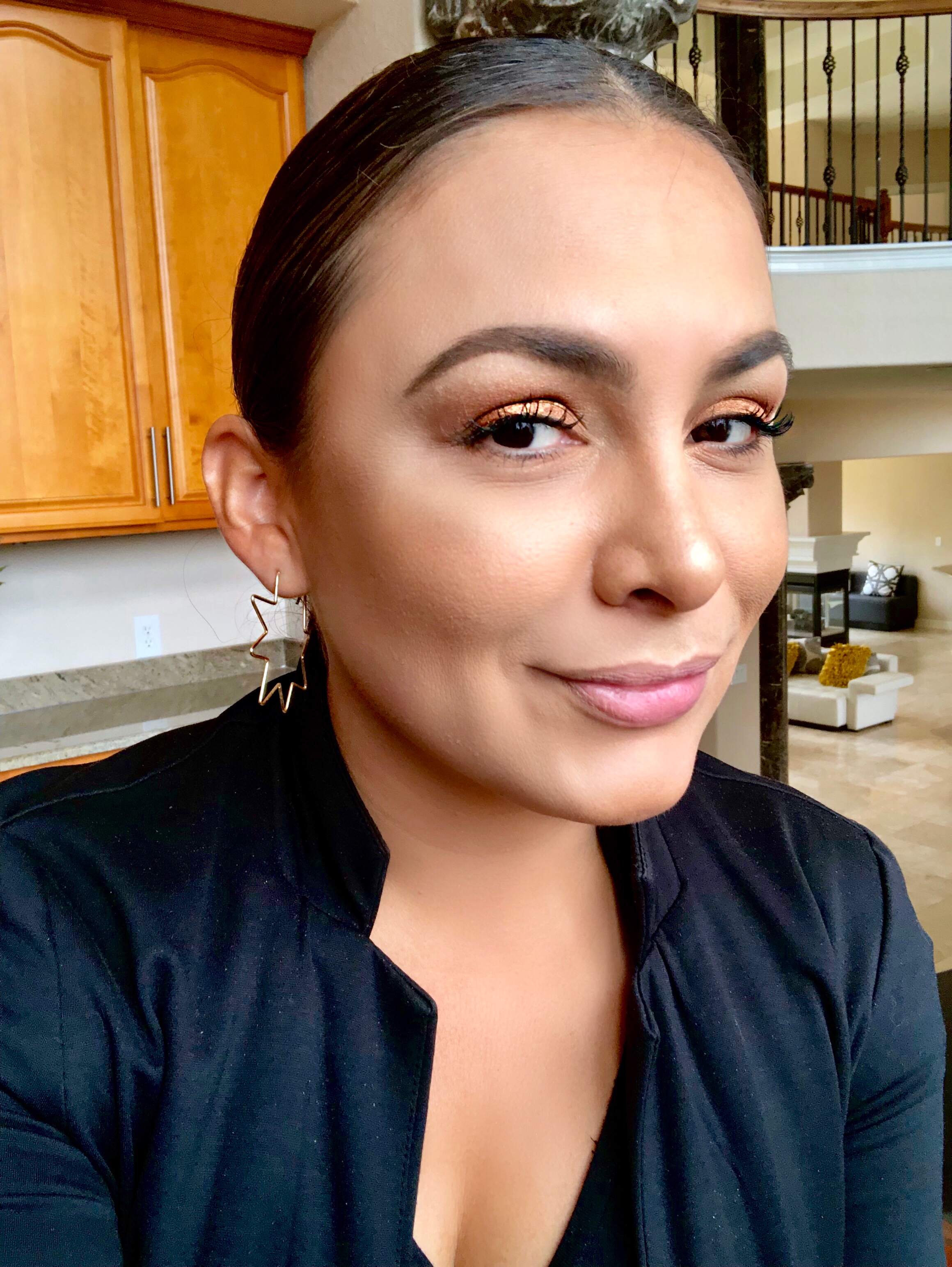 Metallic eyeshadows in browns, maroons, bronze and golden. Do the ultra dark lips for a bold look!  Renee also applies golden eyeshadow as highlighter on cheekbones, tip of the nose, chin and eyebrow arches.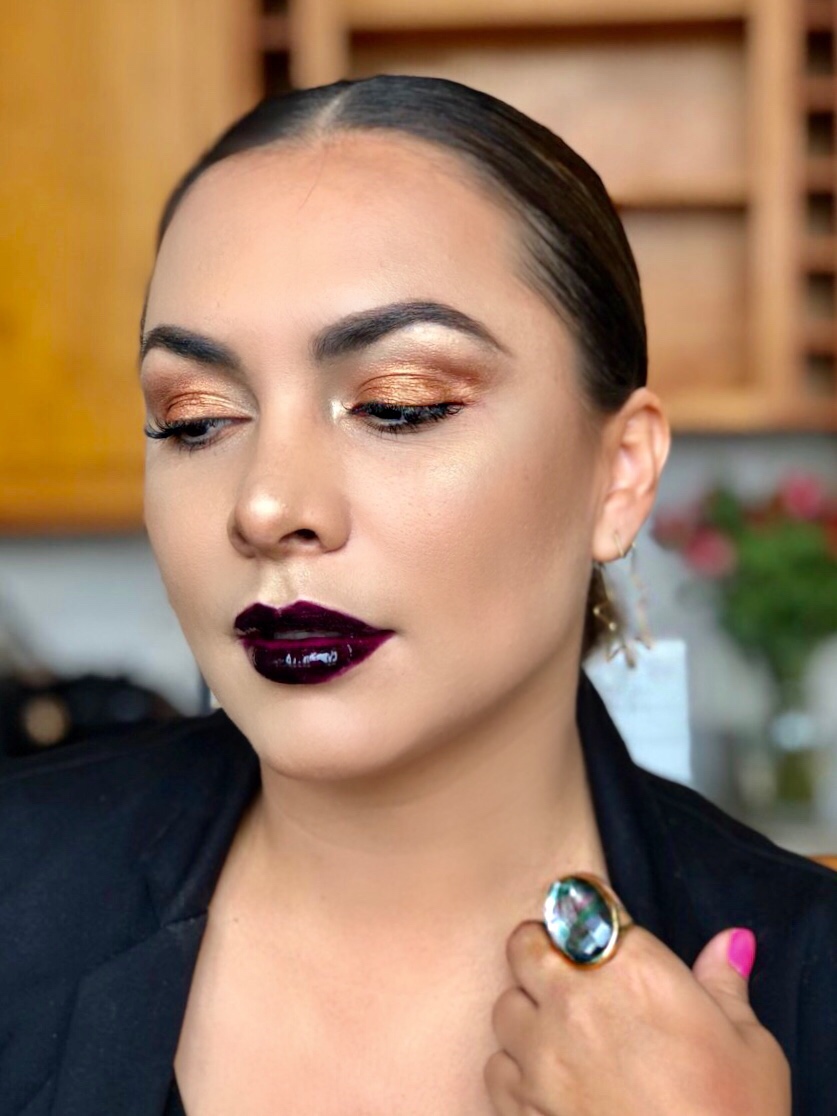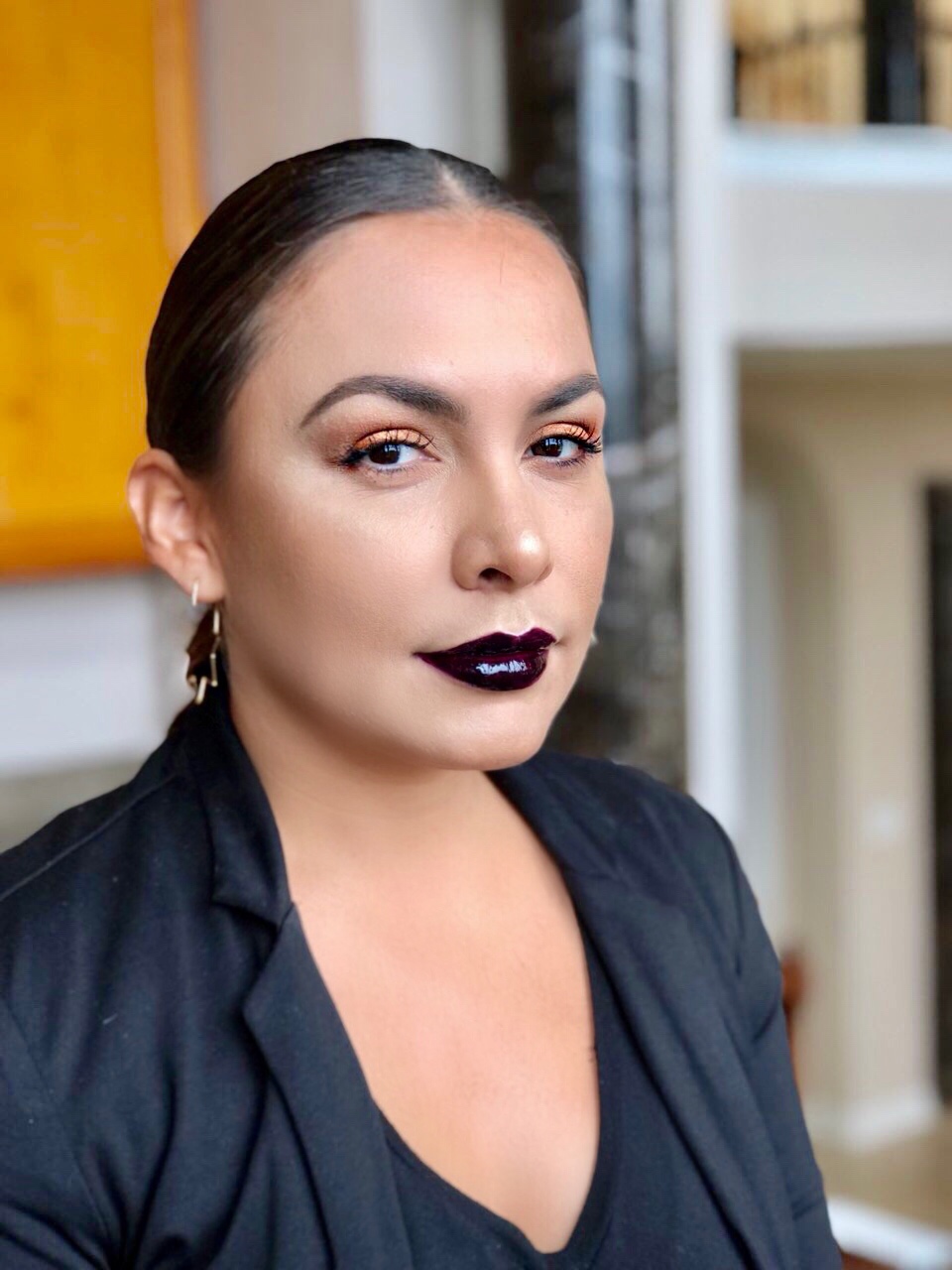 If you haven't tried GUCCI Beauty yet you are missing out, the texture of the eyeshadows and foundation powders are satin soft and the pigments are so rich they stay intact for hours. Find them in some GUCCI , SAKS STORES and the links below.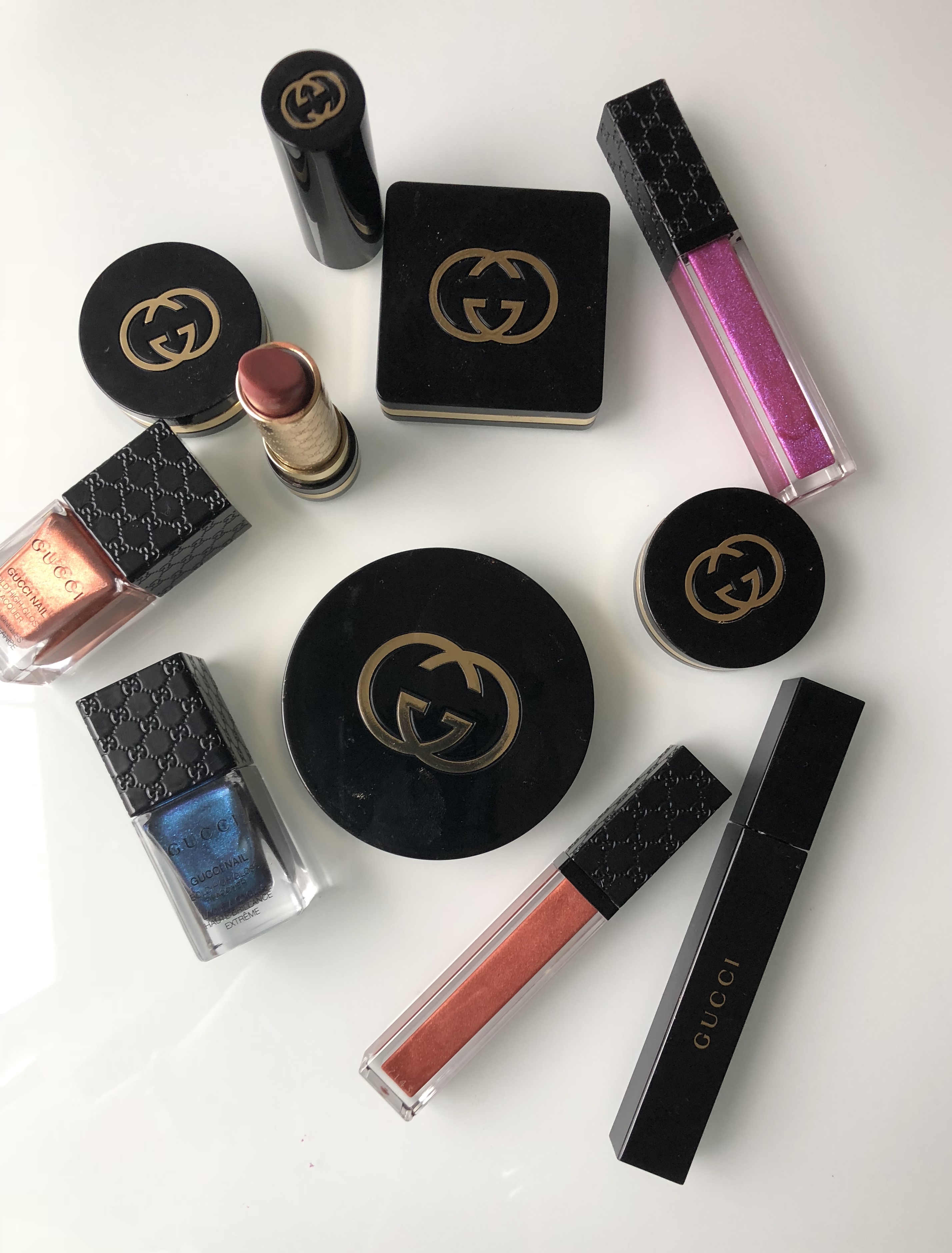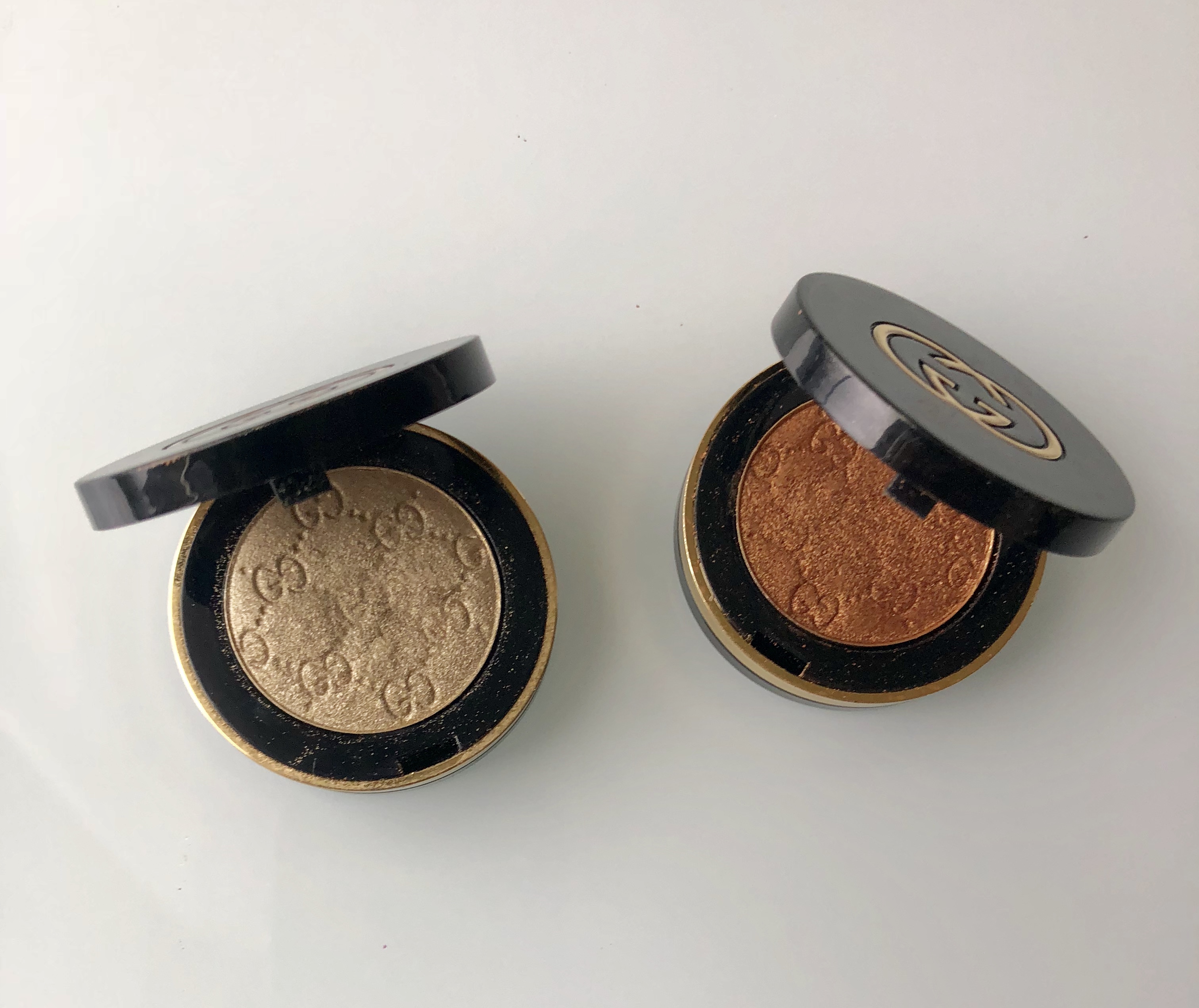 Two-color 
jewel tones, apply the darker color on the mobile eyelid, wet the brush with pre- fix, it will make the metallics more vibrant. This look goes perfectly with both, nude or deep colored lips, you decide.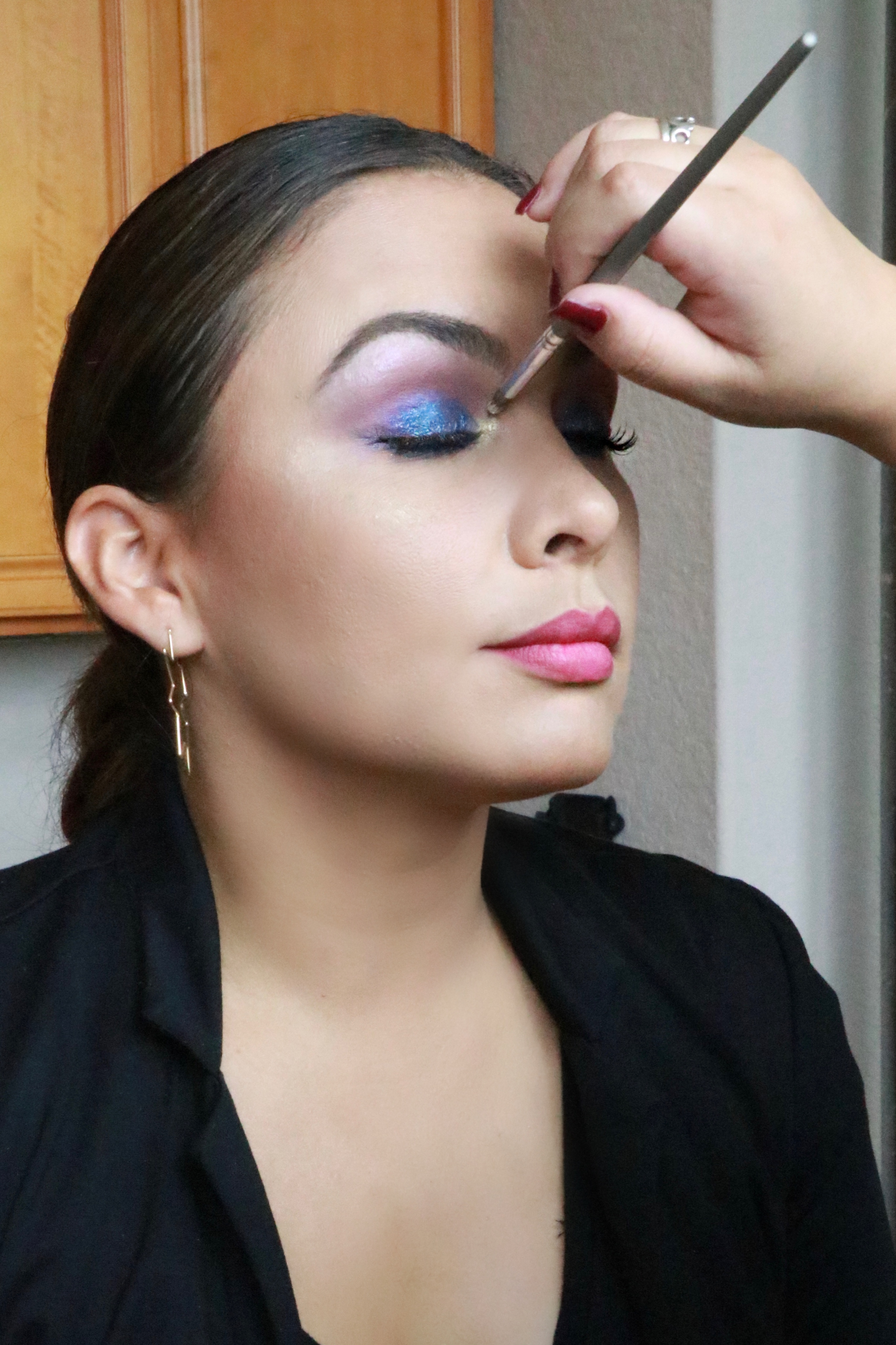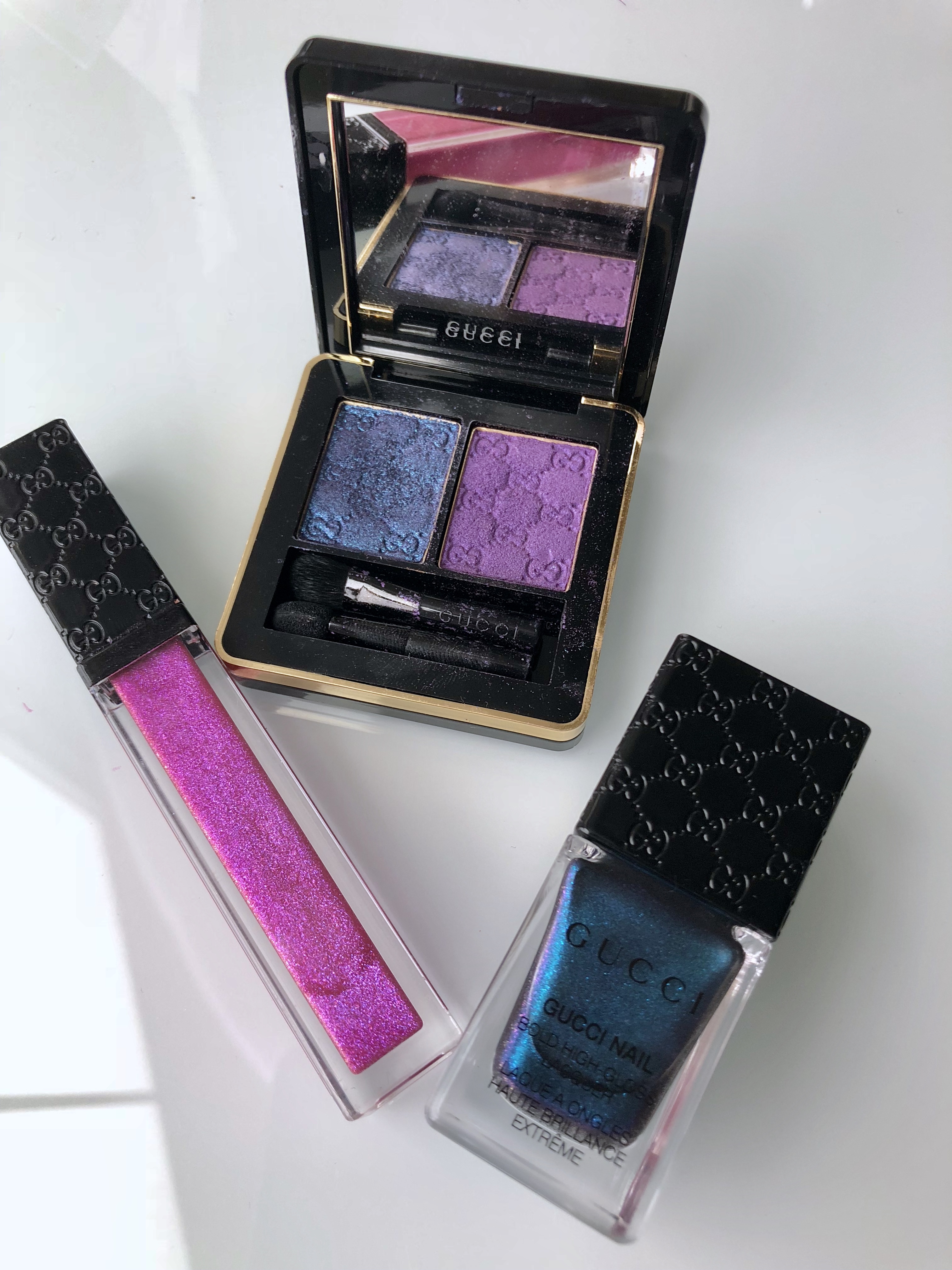 EYE SHADOW|070 Peacock
LIP LACQUER| 080
Click on  images for more colors
Make your cheeks pop if you are going for a nude look apply blush in red, orange or pink and also I recommend a mate bronzer, it's my favorite trick to give dimension to my features without contouring, especially on colder days when I tend to pale.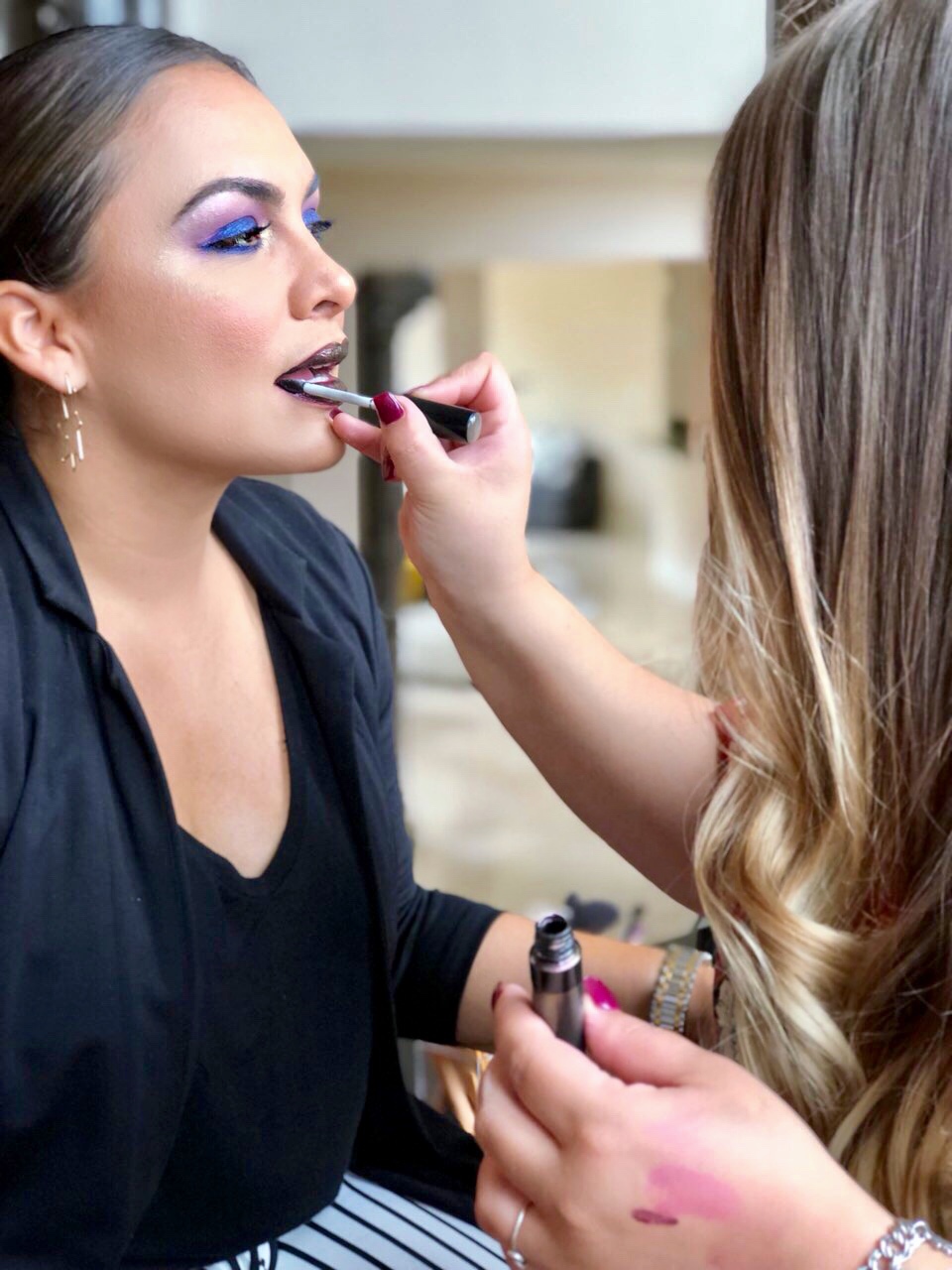 Feathery Lashes, falsies are the best way make my eyes look larger and more awake. I recently adventured in eyelash extension and I couldn't be happier thanks to Amazing Lash Studio, you can see  my process and Q&A with the director here. last, I skip the eyeliner a light coat of mascara on top and bottom is enough to finish up the look.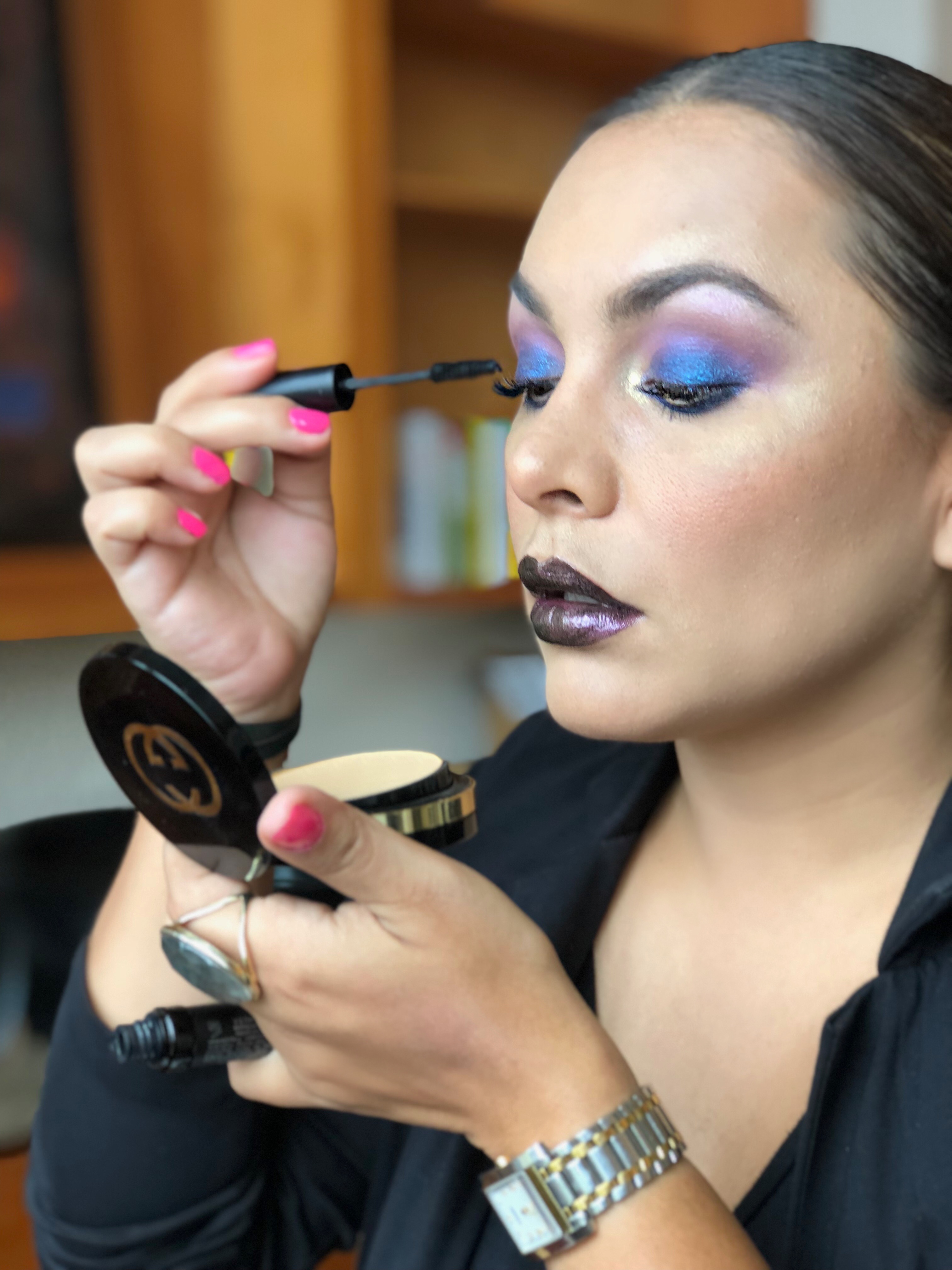 Matchy-Matchy do coordinate your makeup with your nail polish, I prefer regular lacquers than the gel ones, this way I change them as often as I want , I'm obsessed! and  These GUCCI are beautiful, they dry quickly and last without chipping for up to a week.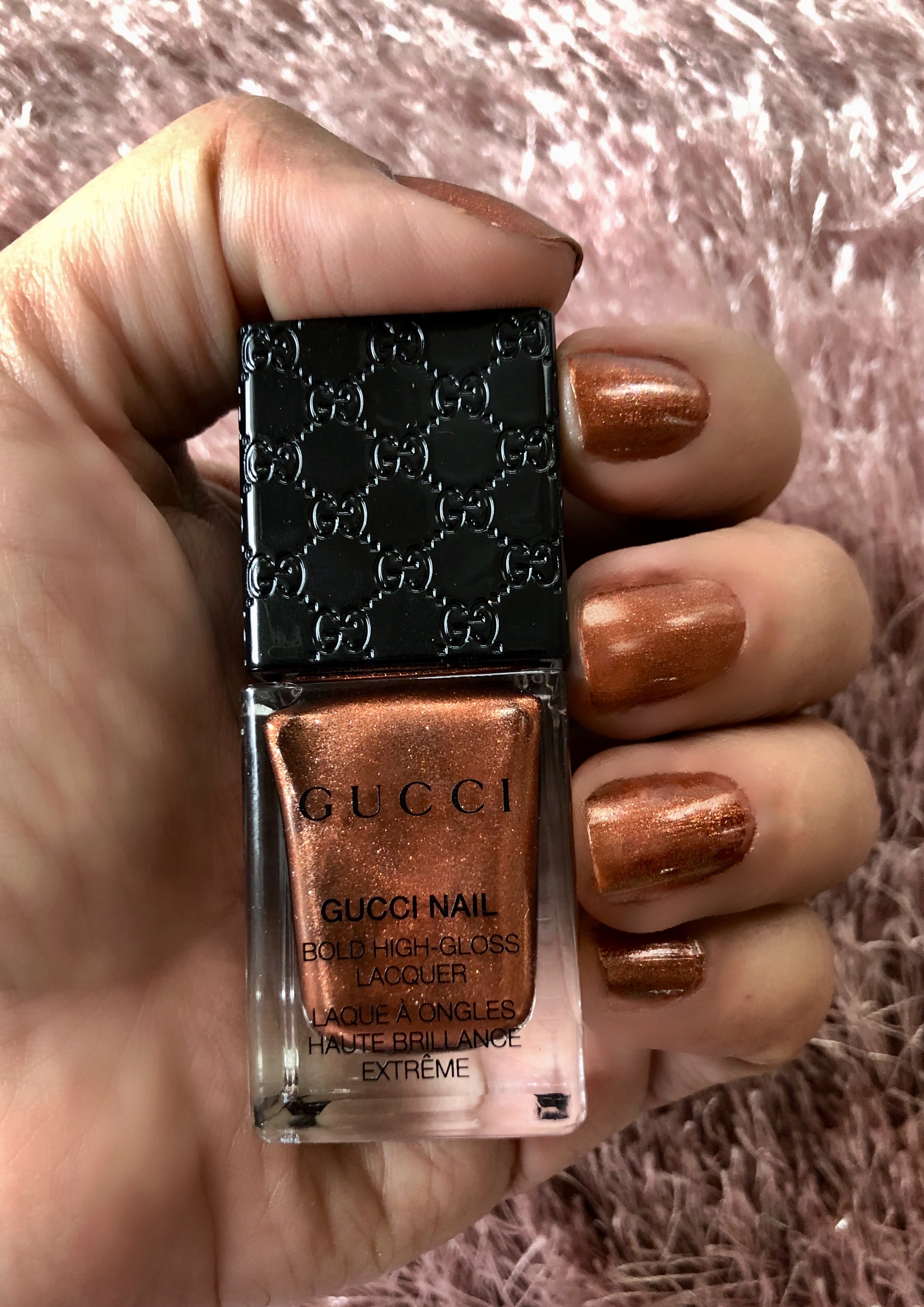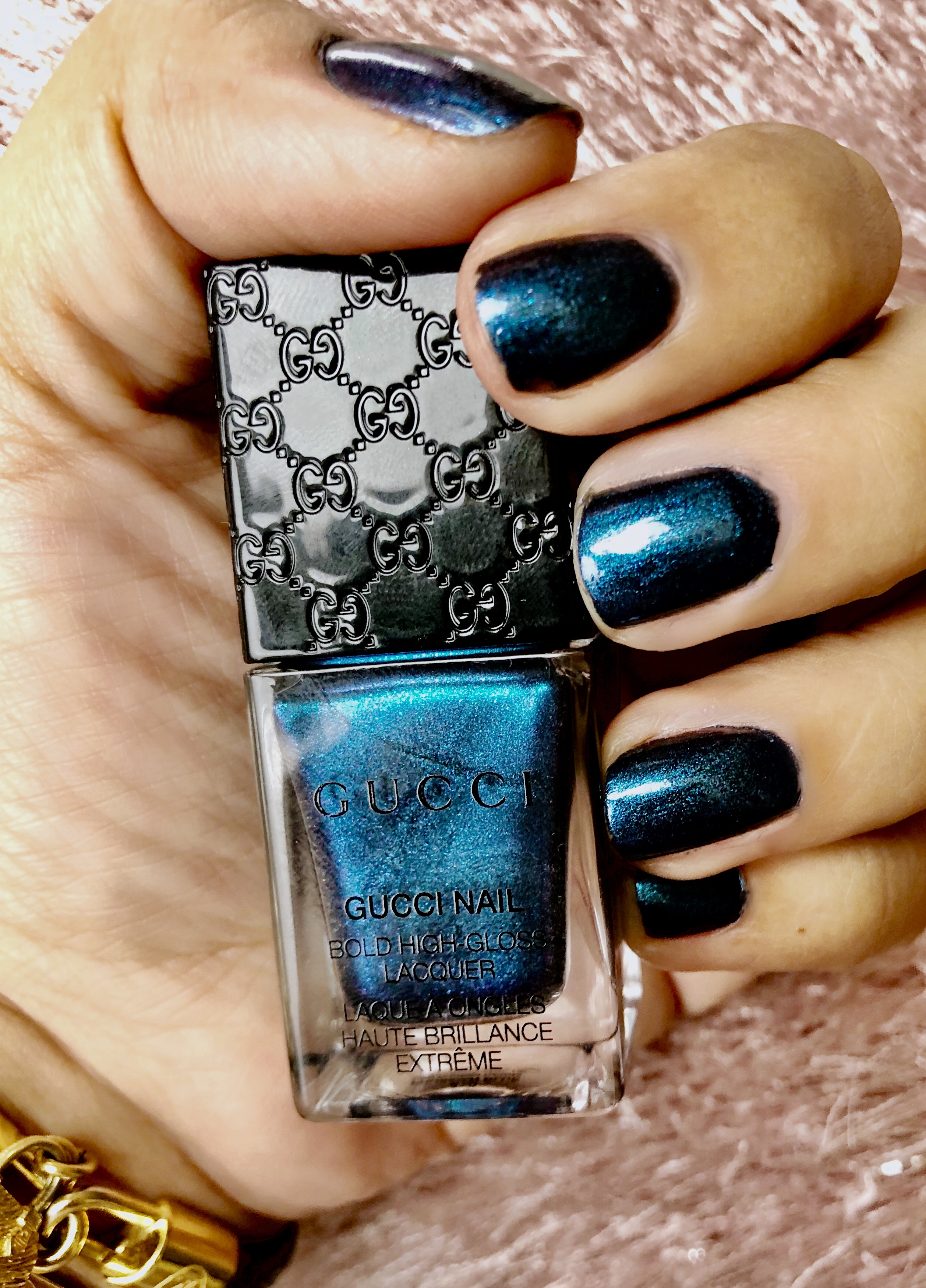 Nail Lacquer in Prussian Blue and Iconic Bronze
Click on images for more colores
How do you guys like these colors? this is basically my makeup look book for Fall, later on, I will give you an update with my new colors for winter.
leave me your comments or DM-me on instagram with your questions. Make sure you are following me on social for a daily updates on fashion, beauty and style ! MUA 💋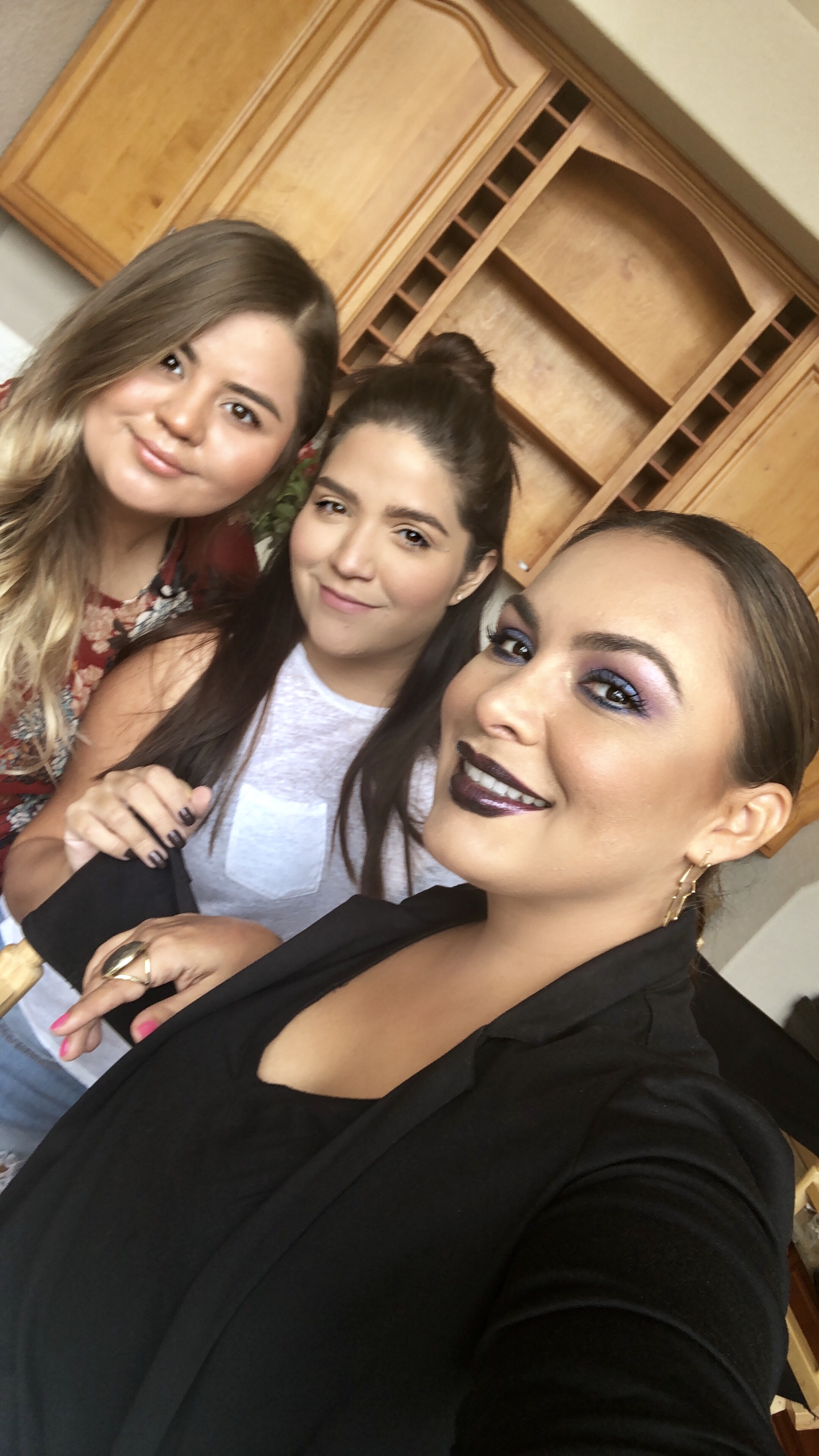 XO's