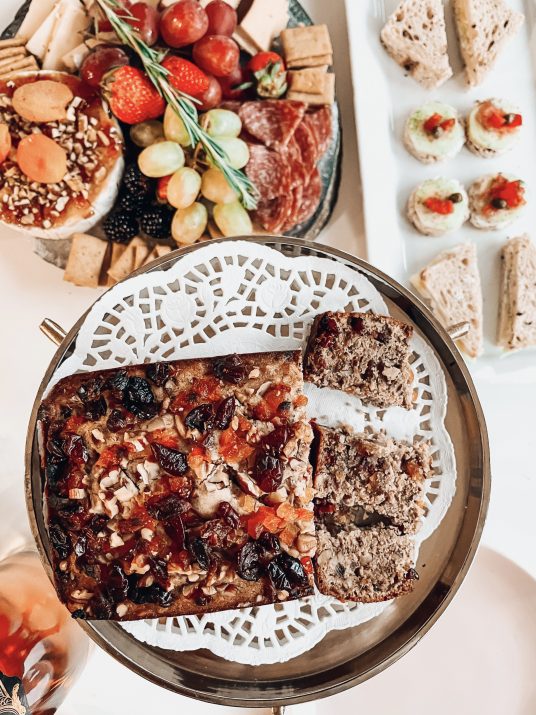 I can't help feeling overly excited about the Holidays, I love everything about, people looks genuinely happy, there are so many cute looks we can rock during these days, families coming together to celebrate and delicious food.
December is the perfect month to try new recipes I feel in the mood of spending more than 30 minutes  trying a new dishes that can take me hours, but don't worry this blog isn't about my Coq au vin, today I'm sharing super quick appetizers to entertain your family and guests.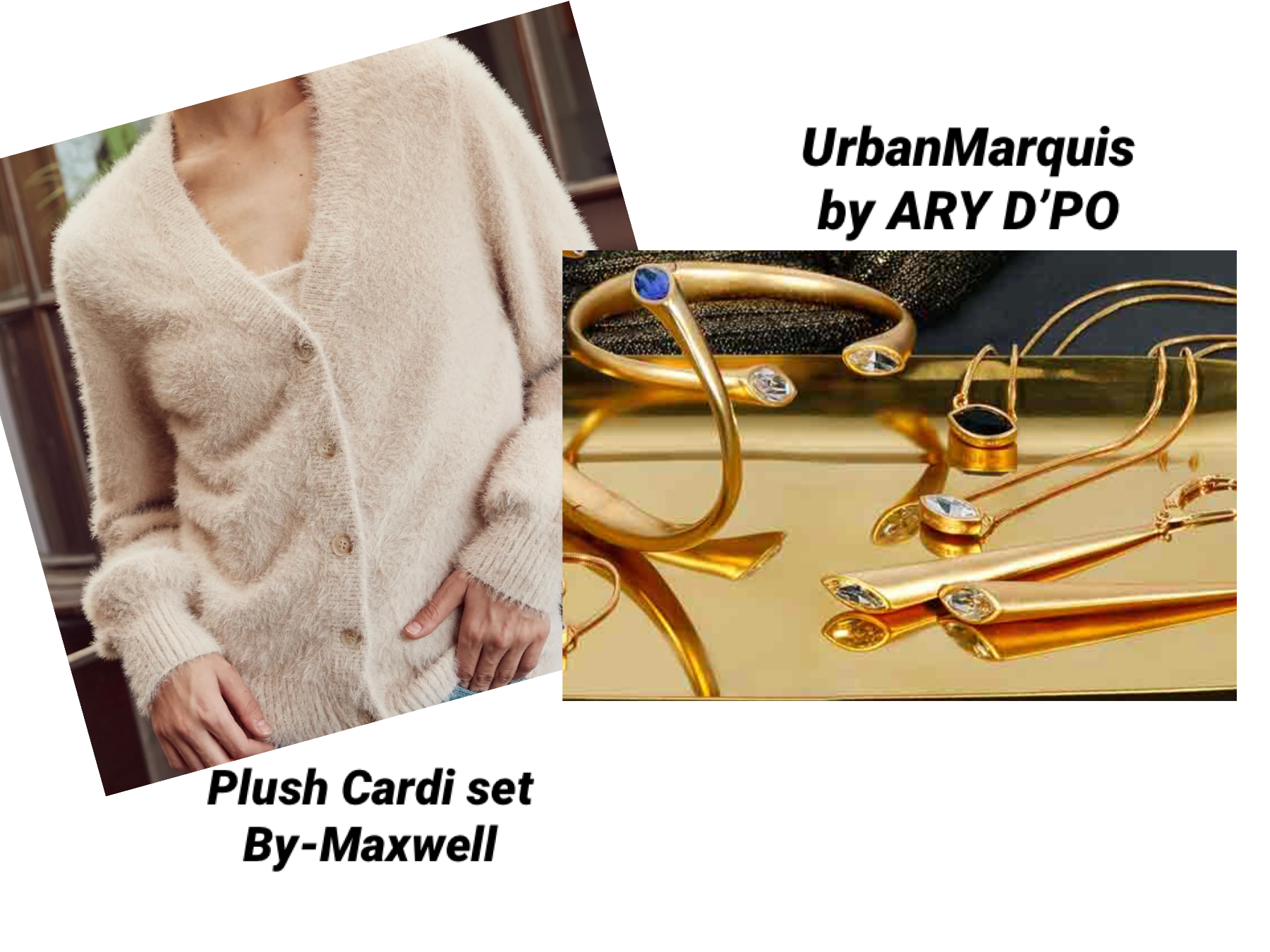 A couple of weeks ago I shared on my Insta stories a few ideas for Christmas breakfast and table decoration  (Kids edition) these topics are not my main content but since you guys loved it so much, I got inspired  to share more of this little passion of mine. To me it's  not only about food but also how we present it, having the right plates and silverware is only part of a greater picture, in other words, I like to display food more than just serving it.
A simple way of doing this is with a Bar Cart, which it isn't exclusive to liquor and wine bottles, I like to arrange  hors d' œuvres and cocktails here and bring it to my living room, patio etc.  Appetizers must be bite size though, so you don't struggle using utensils to serve or eat it.
Okay let's start with some suggestions, you can find the preparation of these simple appetizers and my favorite cocktail here, but it's really simple. For this table I opted for charcuterie board with average cheeses such gouda, asiago y brie this last one being my most favorite with figs sauce and black truffle crips.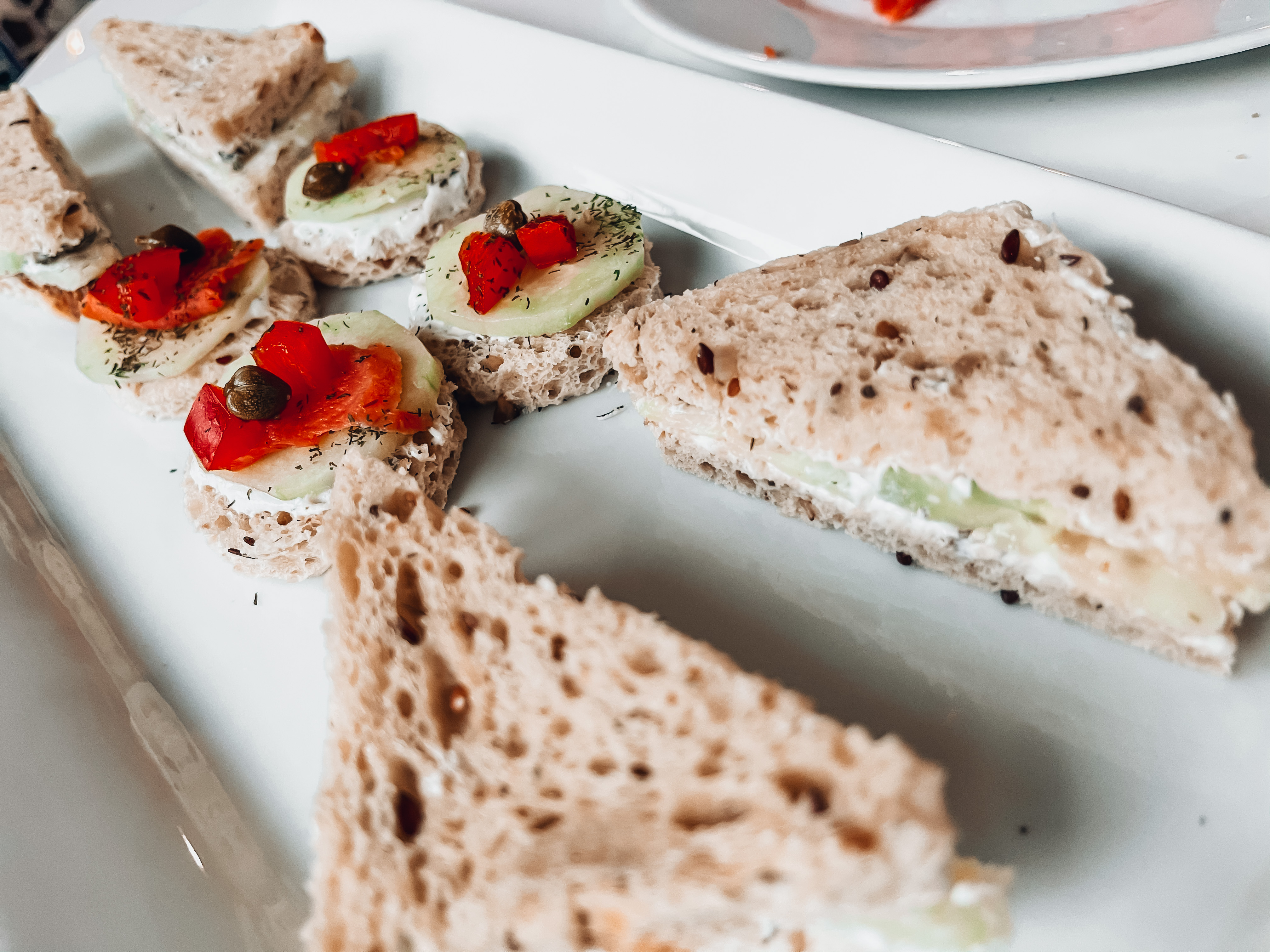 My version on dill cucumber sandwich bites (KETO friendly)are always a hit. I like preparing the spread from scratch using cream cheese, fresh dill, onions, garlic, bit of mayonnaise and salt to taste, blend it until is super smooth. If you don't want to go through the hustle, get the it ready from the grocery store, they always carry their own versions, I haven't tried them though!
Spread the mix on the bread, I like SOLA with only 2g of carbs but 5g of protein, add thin sliced cucumbers and a little more dry dill. cut off the edges and then in half.
A different version is cutting rounds of the same bread using the same spread, one slice of cucumber, smoke salmon, red bell pepper, capers and more dry dill. Pair with Vinho Verde or my favorite berry mule (see below) Just the perfect bite! see how I cutthe round shapes here.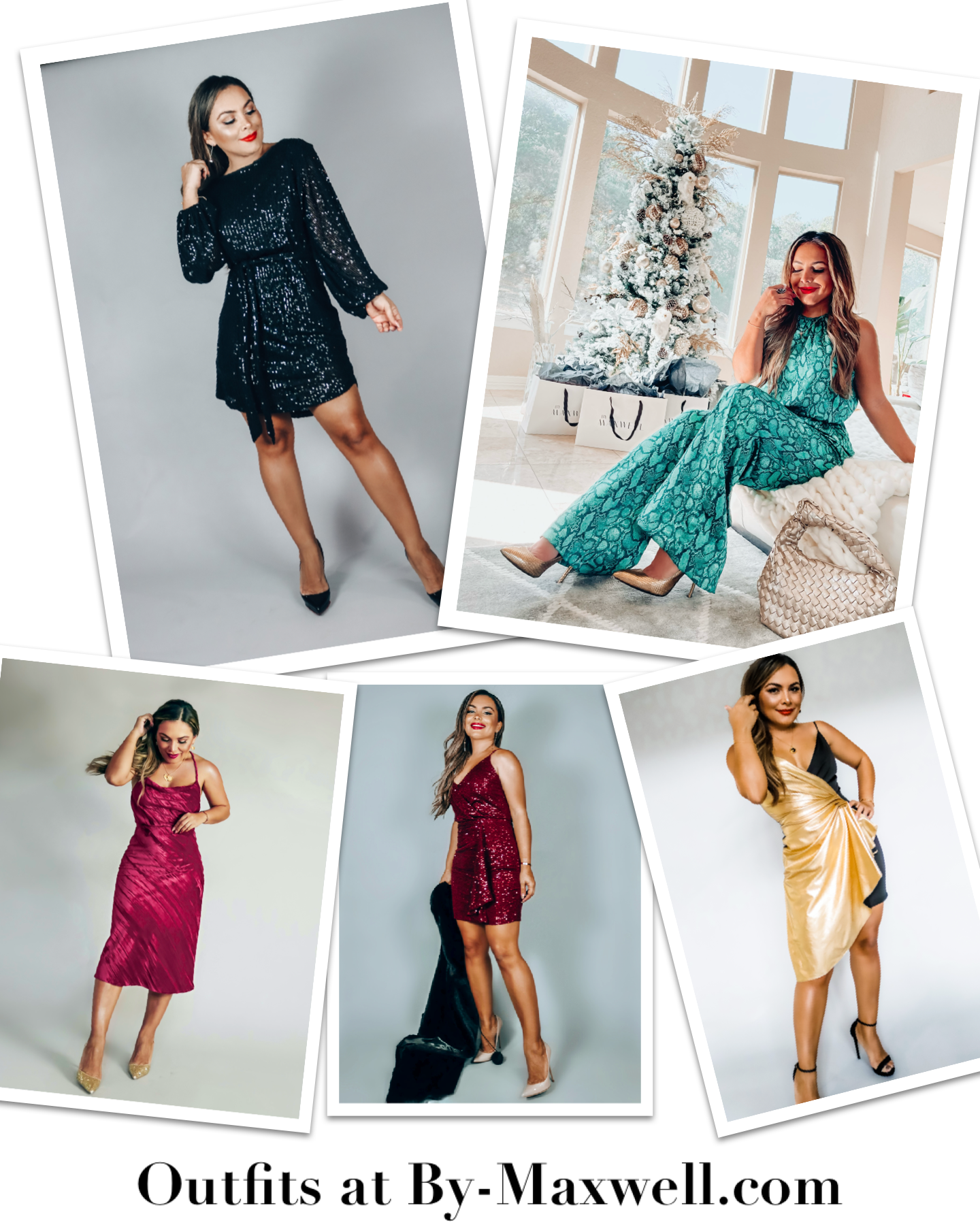 I you are looking for something faster and still delicious and nutritious here is a great hack!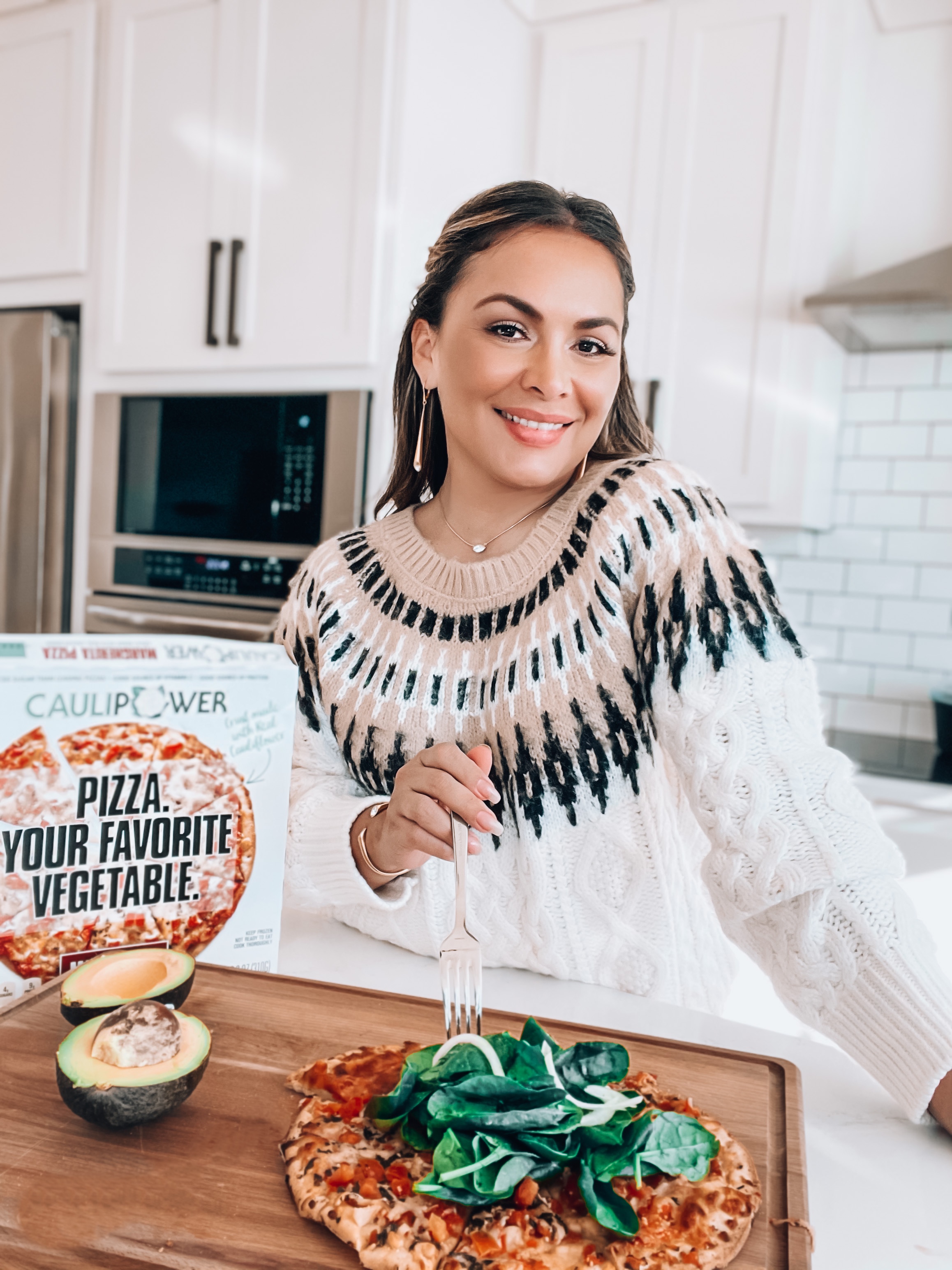 Cauliflower crust pizza is a constant in my fridge, we enjoy it out of the oven with pepper flakes for a light and quick bite. If I don't have time to prepare anything else these Pizzas from CAULIPOWER are life savers, just dress them for the occasion with:
-Organic baby spinach or arugula
-Red or white online previously soaked in warm water with lemon and salt.
-Slices of Avocado
-Drizzle with olive oil / truffle oil/ vinaigrette (optional)
-Sprinkle with Keto Italian Rustico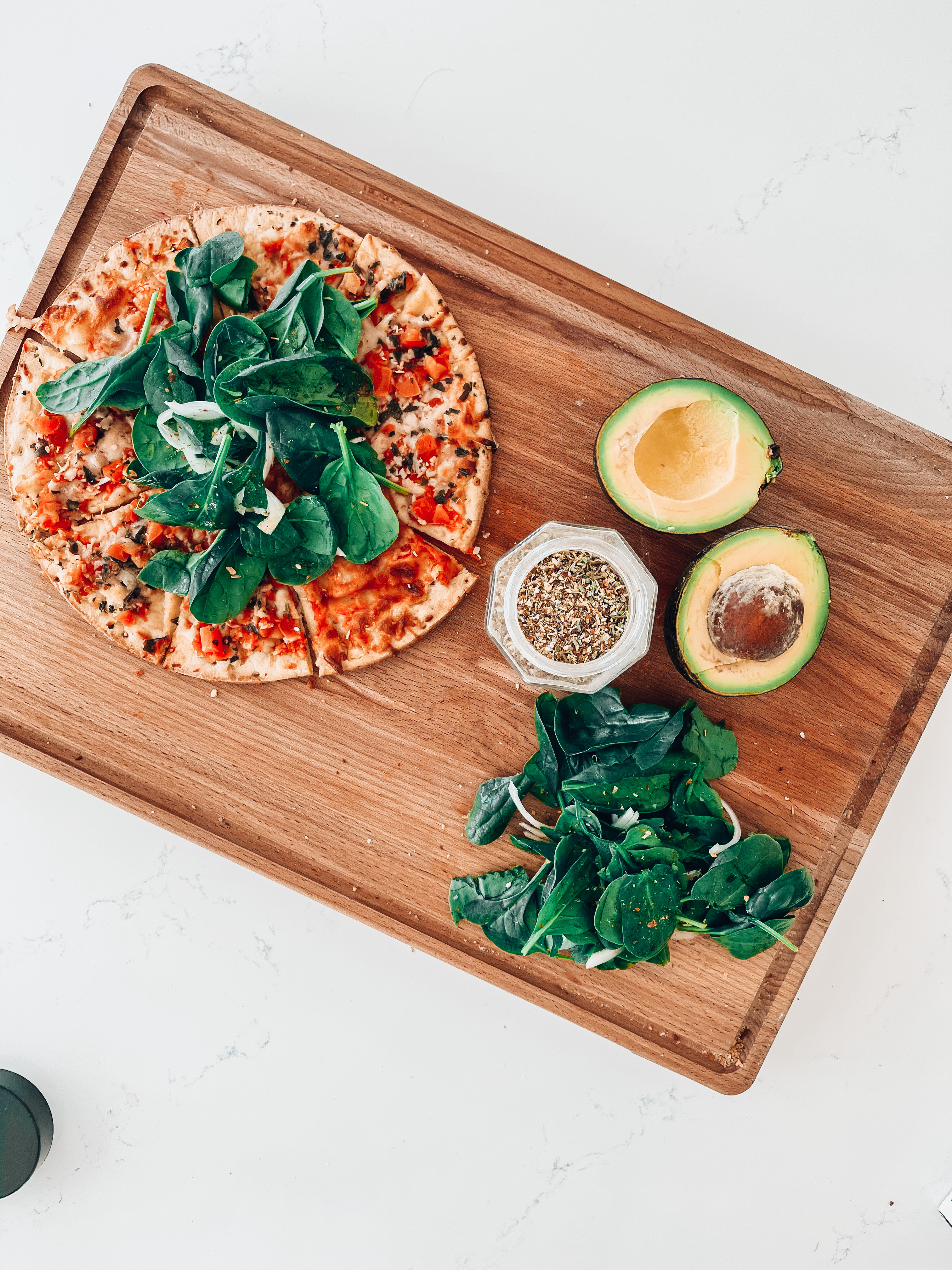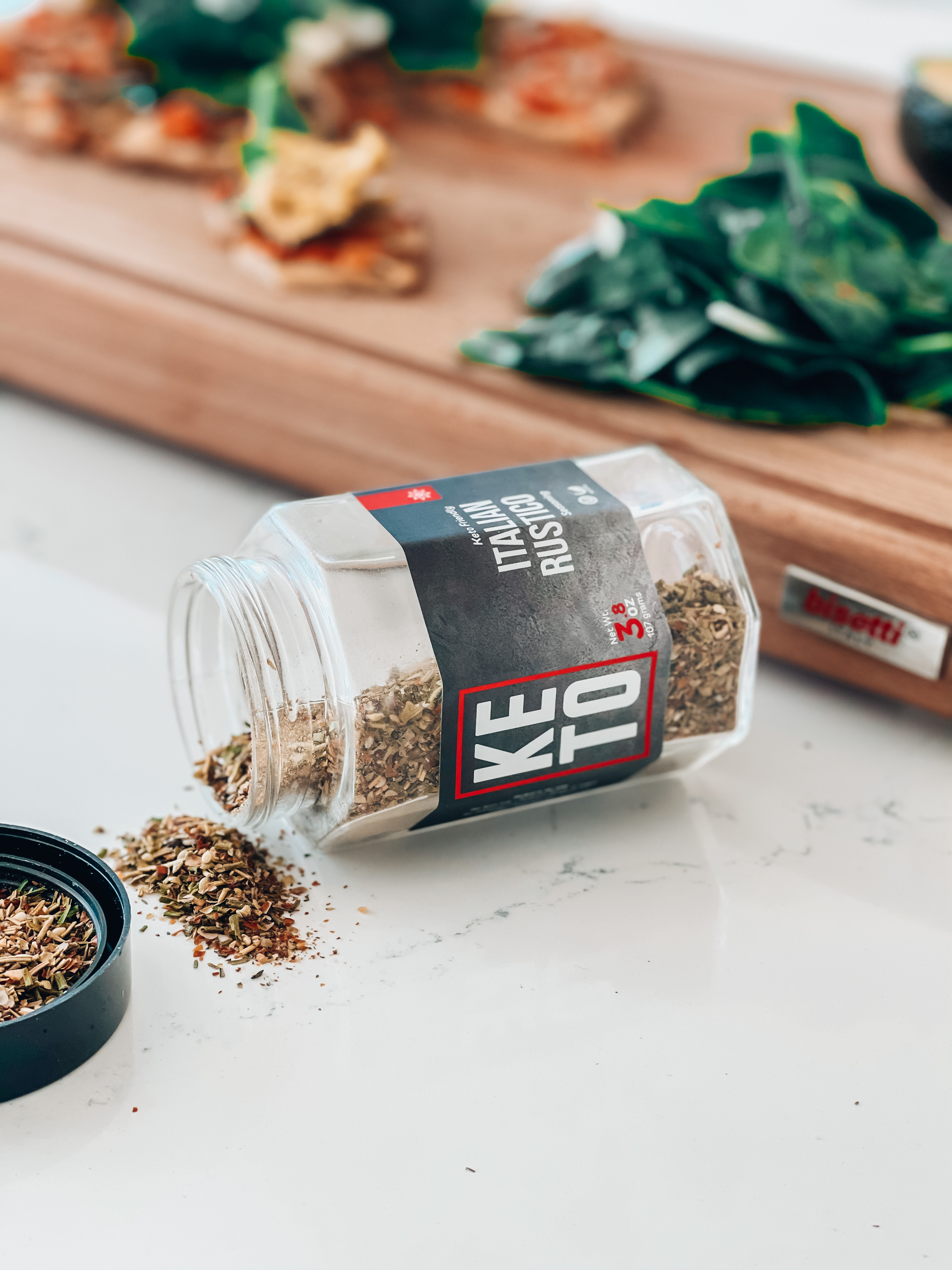 I hope you enjoy these recipes, let me know how it goes!
Dearly
Rose.