No doubt Autumn is my favorite season, the transition from 100F to 79F is something that I deeply appreciate in Texas.
New seasons bring updates on a lot things; wardrobe, beauty routines, home decor,  and even new recipes! It's during cold weather days that we indulge in extra delicious food.
I want to share one recipe that is very popular in Mexico, La Calabaza Enmielada (Candied Pumpkin) is the center piece in casual family gatherings and it's also a traditional sweet treat that's enjoyed during Día de los Muertos festivities.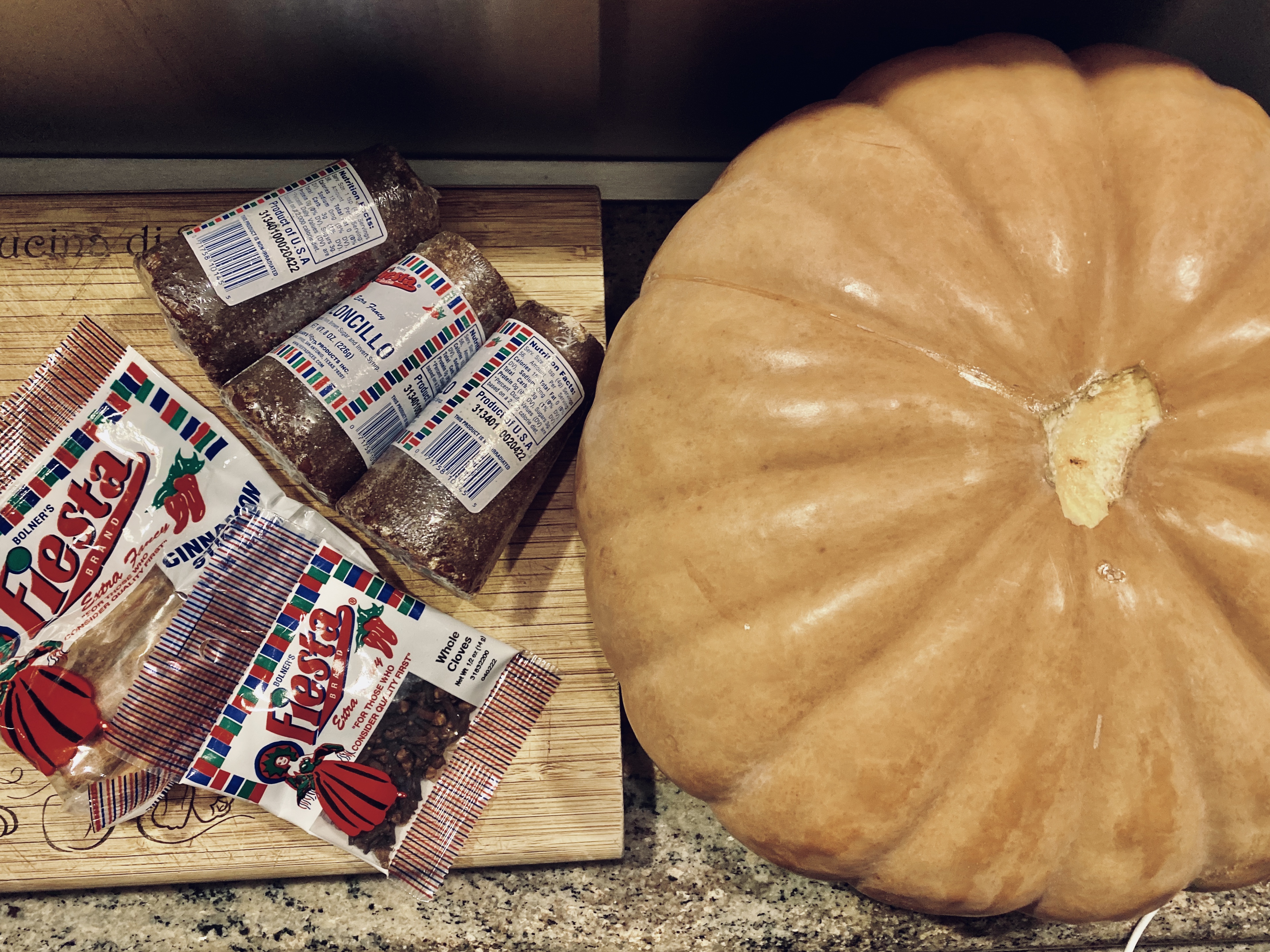 There are many variations of this recipe, some people like to add other flavors such oranges and even porto wine;  My recipe is simple and not too sugary. Traditional recipes require lots of piloncillo to make the syrup but who needs the extra calories right?.
I  like to prepare this recipe to enjoy the delicious  smell of cinnamon and cloves,  no candles or diffuser can bit this scent!
 Find all the ingredients at HEB 
1 medium  New England Cheddar pumpkin (Calabaza de Castilla in México)
10 cinnamon sticks
8-10 cloves
3 Piloncillo cones (unrefined brown sugar cane)
2 cups of water
Packed brown sugar (optional)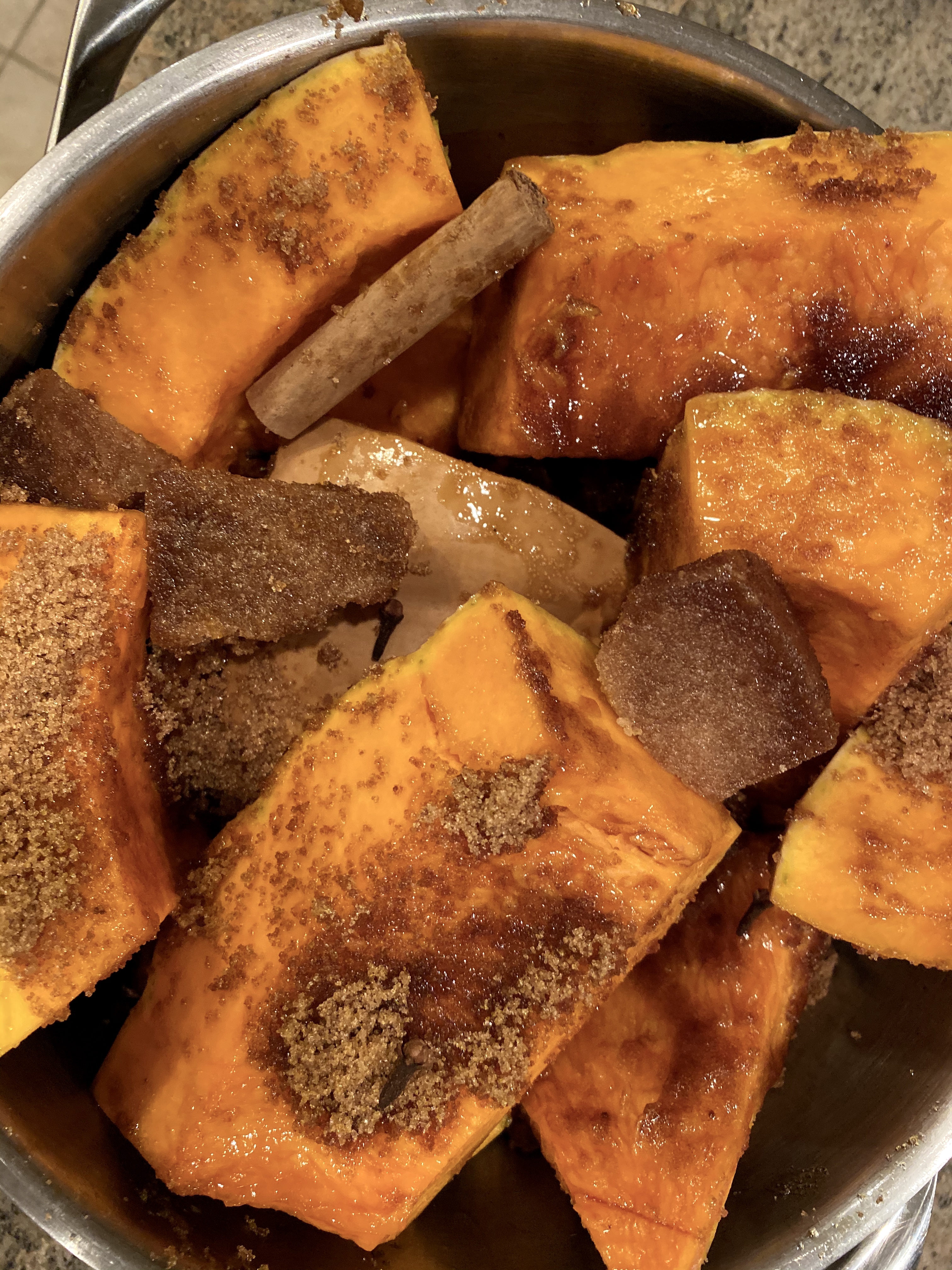 Clean and cut the pumpkin, discard the seeds. You will need a pot big enough to put the all the pumpkin at once, add the water first then a layer of pumpkins then cinnamon sticks (without breaking them) piloncillo in smaller pieces and cloves. This type of pumpkin is naturally sweet  BUT if you want to taste the real sweetness that this dessert is known for, sprinkle a couple of tablespoons of packed brown sugar between layers. Cook in medium heat for an hour or so,  depending if your are using a gas or electric cooktop.
Cool down and serve, I actually prefer it chilled, my favorite drink is a foamy cappuccino and a cold glass of milk or hot cocoa for the kids.
This recipe is perfect to prepare it with your children and introduce them to other cultures, or if you have Mexican roots like me and grew up enjoying this kind of food, it could be the perfect opportunity to entertain them with your childhood anecdotes, I'm not saying they will be interested but at least it could bring you beautiful  memories.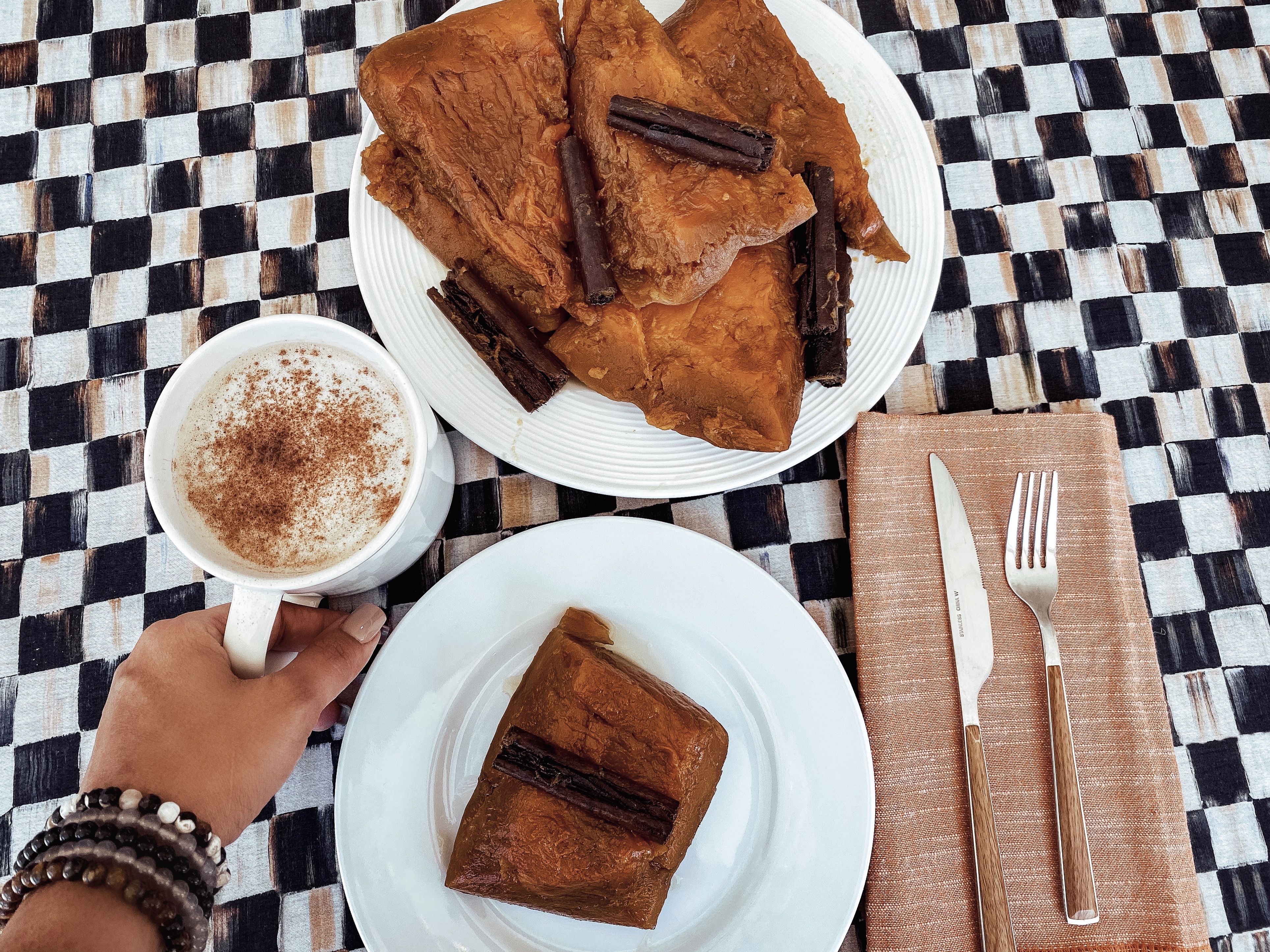 Thank you for reading and Feliz Día de los Muertos my friends!
XO.
Rose.