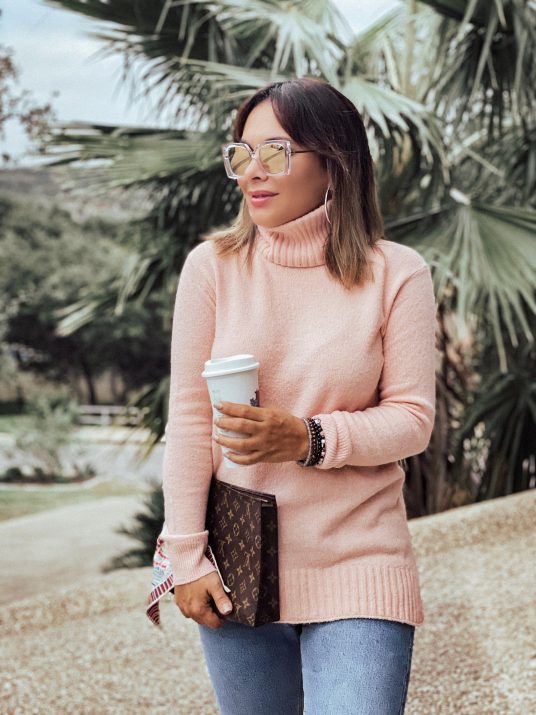 Nothing says cozy like a soft Turtleneck, another staple for the cold weather days. Regardless if it's a single or double neck, tight or oversized, long or short sleeve, printed or solid  you can dress them up or down.  I know a few people who would stay away from a high necks thinking they look shorter, my perspective is that no garment should make you feel uncomfortable although, we could play a few tricks to balance it out.
I like to layer my lightweight solid Turtleneck, for example a ¾ or full length sleeve with a high waisted  skirt or pants, long necklaces or statement earrings and high heels. Ankle boots do make us look shorter.
If I go for an oversized, chunky or printed style, (which are my favorite) I dress them down with my favorite pair of jeans and flats or up with a leather, satin or even velvet  skirt. This BP sweater is soft, the salmon color is a nice variation to my pink sweater collection.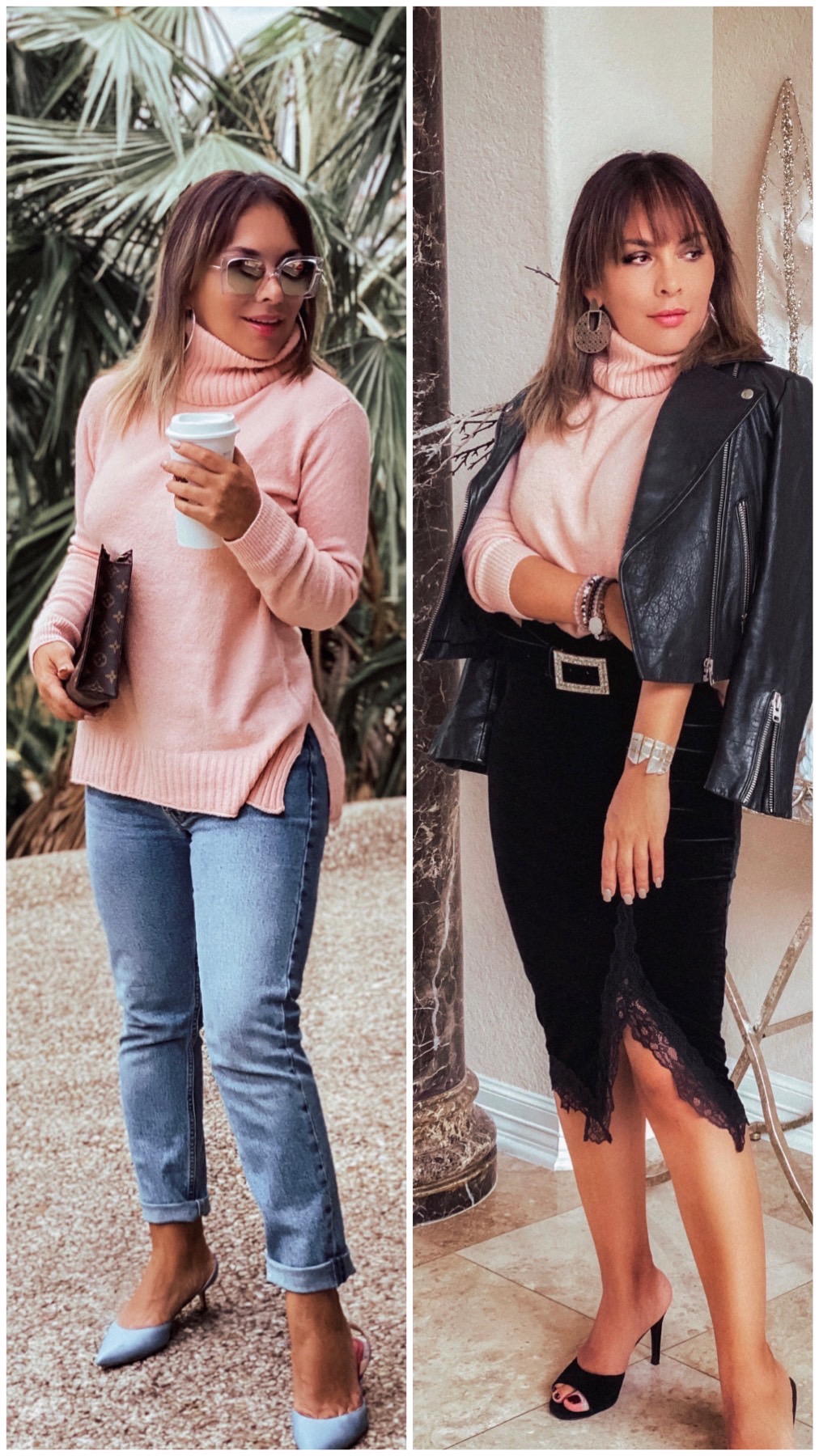 Here are a few of my current Turtleneck obsessions. A few are budget friendly and some cost as much as a handbag !
What do you think?
Love You, thanks for visiting the blog.
Rose