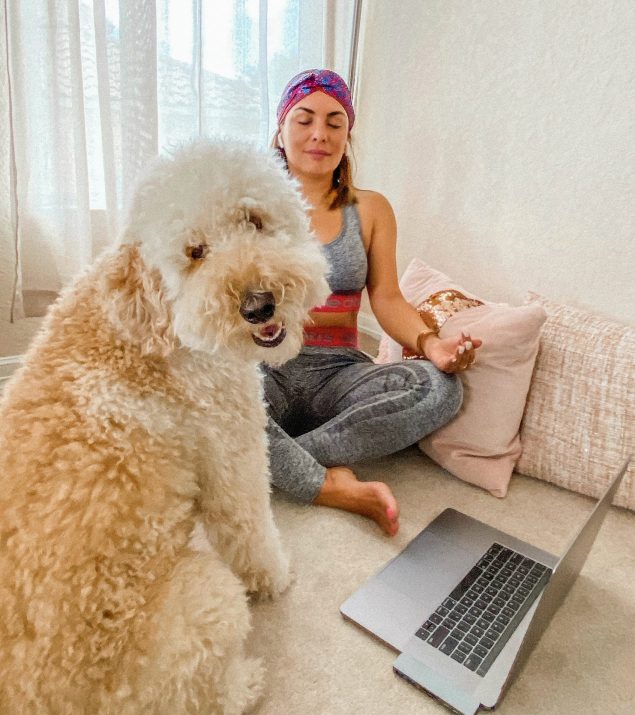 Hola Amores! I wanted to share a post about what had kept me grounded, in control of my emotions and beyond that, had given me a sense of spiritual grow.
Humanity is going through tough times with this Pandemic, it saddens my heart seeing all the suffering in world, family losing their love ones, unemployment rates and more than anything uncertainty which  I feel it's  the root of a lot of the negative emotions out there. 
I was raised within the catholic religious education, therefore assume that I'm a true believer of a higher power and He can grant my wishes (always with greater  purpose other than my own satisfaction ).
My Mother has always said, Para todo lo malo hay que acercarse a lo bueno. Aside  from my normal faith practices, I've been doing more meditation. I'm lucky that my friend Erika Maderiaga, founder of Botanical Rituals, does guided meditations, manifestation sessions  and other healing techniques via zoom or FaceTime. She has helped me tremendously  during these unpredictable times.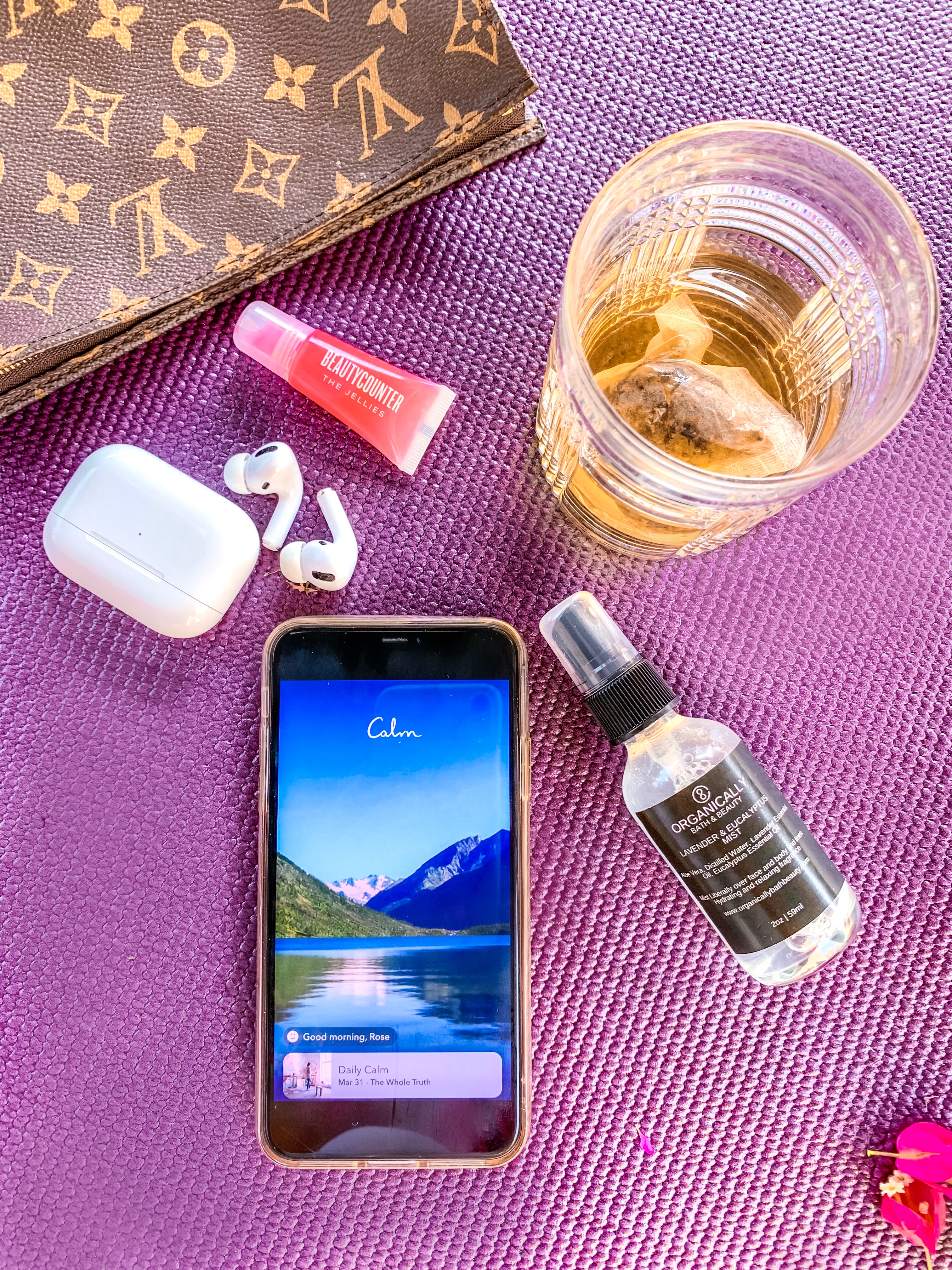 Whenever I'm not in session with Erika, I use the Calm app, it has hundreds of shorts meditations for different needs. 15 minutes  are enough to set your intentions for the day. 
Here are 5 little rituals I do to achieve a successful meditation, I hope they work for you too.
I Prepared my body by drinking hot lemon water beforehand  and  roboois tea  afterward .  

I beginning to spray my favorite  lavender and eucalyptus scent from Organically Beauty , it has an immediate positive effect on me.

I start by being grateful for the simplest things that usually I take for grated, that alone puts me in vulnerable but peaceful state.

I improve my concentration  using noise canceling AirPods instead of regular ones.

Cristal Bracelets or quartz, I get mine from Botanical Rituals as well.
Well there you have the magic behind this beautiful and fulfilling practice.
Thank you for visiting the blog! now It's your turn, tell me how you're  dealing  with the current situation, I want to hear to all.
You can always reach me out via Email at rose@cafeconella.us or Instagram @LizoStyle 
Happy Wellness Journey!
XOXO
Rose.