May is here! I have lots of reasons to celebrate this month, but the most important one is Mother's day a collective happy day! Therefore I wanted to put together a few ideas for any woman at any age.
Let's begin with the a basic, yet, safe choice fragrances. Although I like to choose my own, I dare to give this only because I take the time to pick what I think it could be the right one. My honest suggestion is to find an associate that actually knows the ingredients, labels and knows about personalities. I used to stress out the ladies at the store counters until I found my guy at Neiman Marcus, he shows you what's new in store because, well, he has to, but once that's out of the way I describe to him the personality of whom I'm shopping for, and he brings me options. Fragrances are very personal, I think in order to give something like this, we have to"know" the person.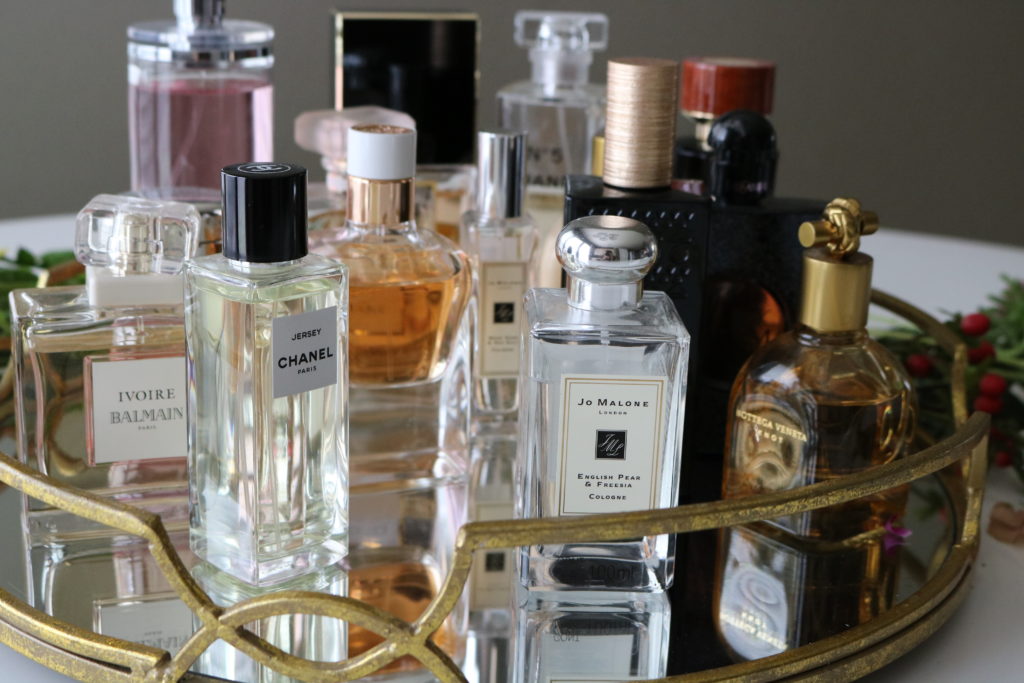 Now the rest are accessories, starting with earrings, we can always go up or down depending in the amount we want to spend, this time, I'm not including precious stones, gold or diamonds, just fashion jewelry.
If you think the person in mind has it all, but still you want to get her something from her favorite designer, you can always shop vintage, it's a really nice gesture that most of us would appreciate.
Then you have the trendy and current, like the long statement earrings with tassels and balls, I can't get enough from this style which is fun, and you don't need to worry about finding a necklace to pair it with, they are eye catching by themselves .
They come with different price tags  like the famous long tassels with beads (see pic. shown in white) from Oscar de la Renta, want a 10% off? Subscribe to their website and become an insider!
Another string tassels (see pic. shown in white or black ) are very inexpensive.  I found them at Off 5th $9dls each they are very cute and don't weight your lobe down.
Another super trend are the three bubbles tiers. I got them at Camilla Crown, they are a nice variation to the long earring concept and the good thing about these, is that you can buy more than one pair without breaking the bank.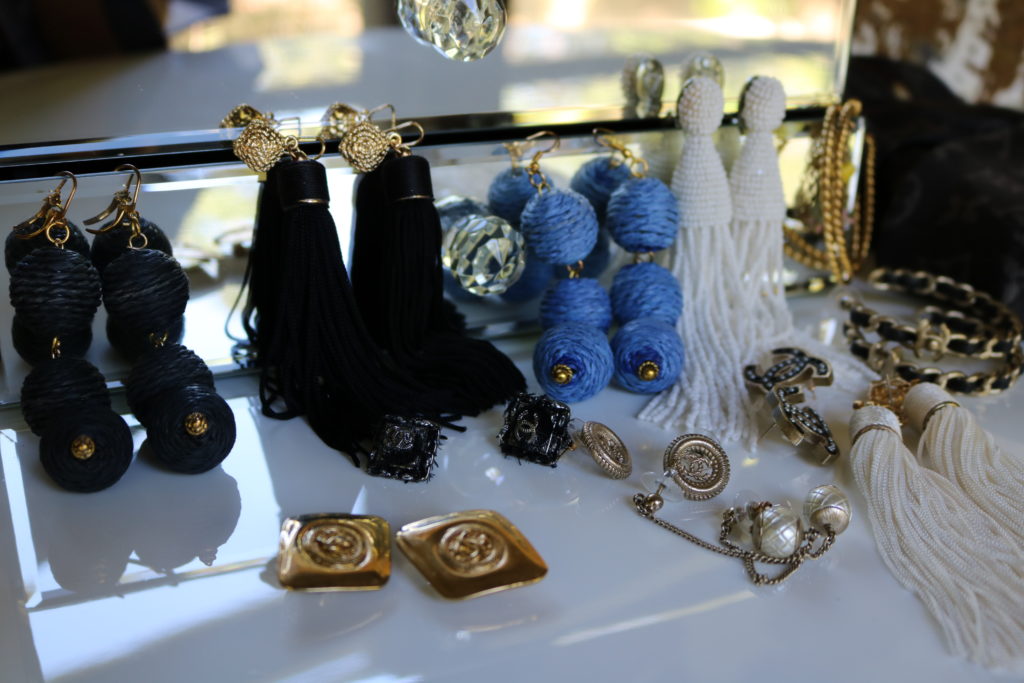 I must say that my favorite piece of  jewelry are bracelets, mainly cuffs. My current obsession is this one from J from JMR. I find it timeless, what I like the most about it is that it can be personalized with you initials or 4 letter name.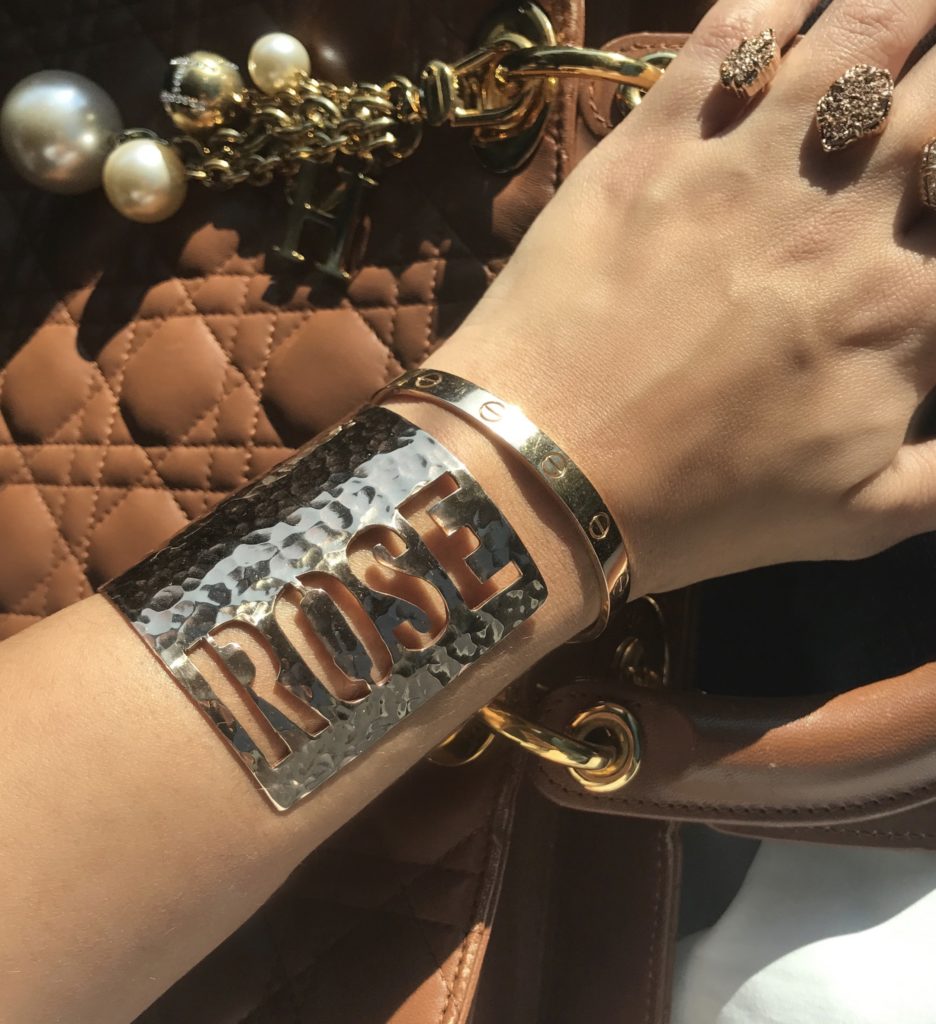 Moving to Necklaces, have you noticed how popular the artisan influence in jewelry and bags has become? I recently collaborated with Blue Velvet Box this company buys only high-end Mexican artisan accessories. When you hold these pieces in your hands you immediately appreciate the high quality and design, not for nothing they retailed at EXCLUSIVE boutiques and hotels such as Saks Fifth avenue in Mexico and The Four Seasons, to name a few.  Now we can find them in the USA and Canada through their website.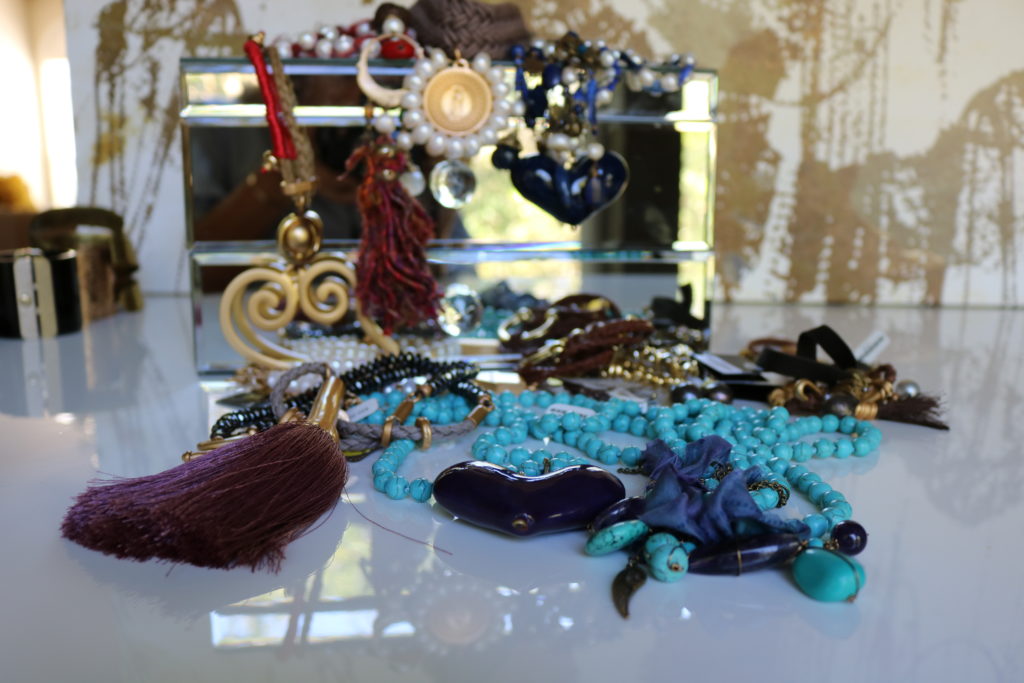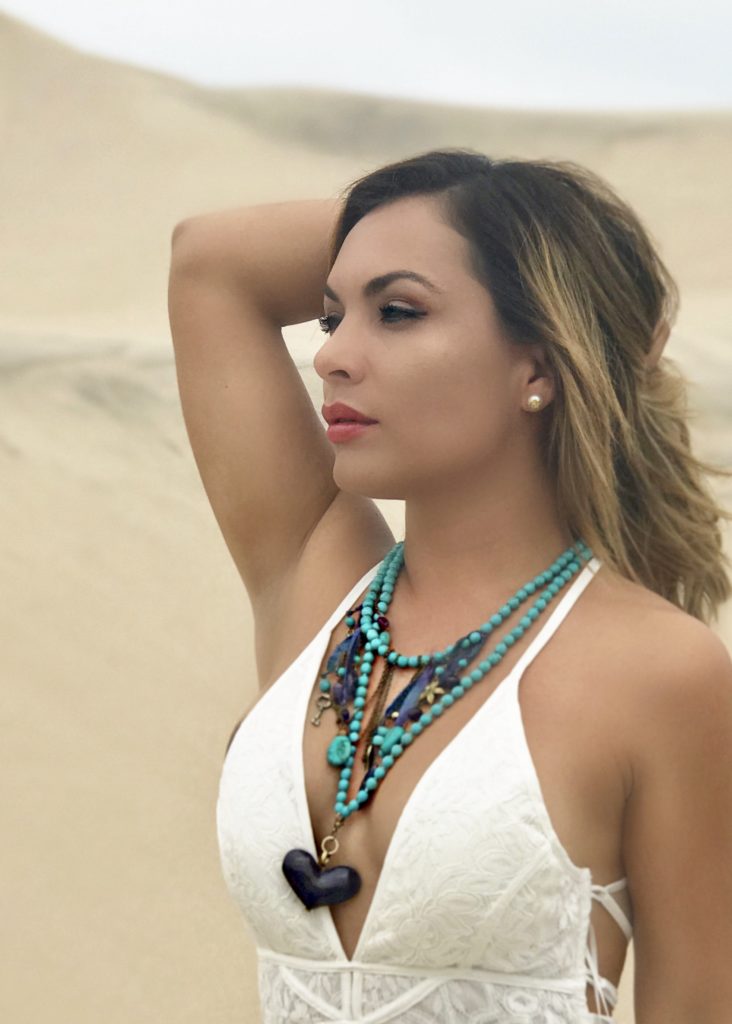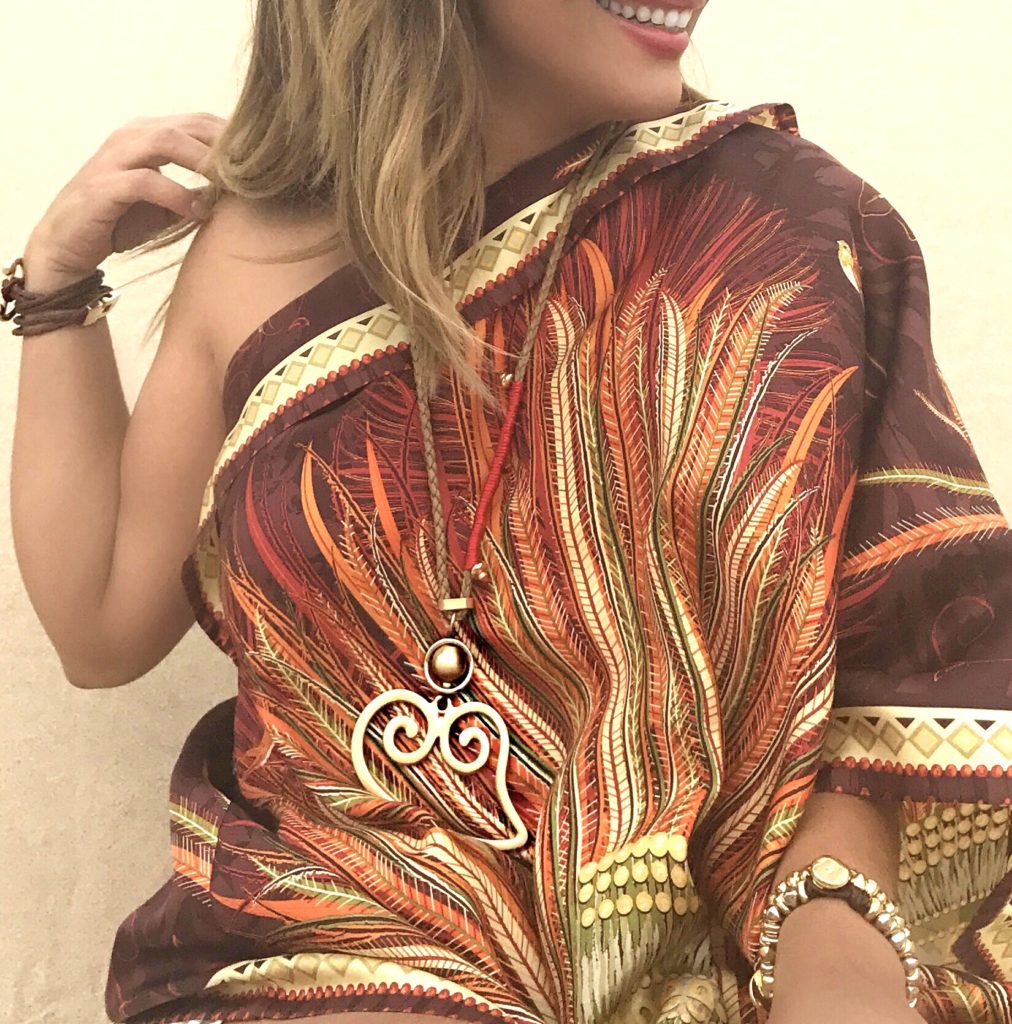 From Jewelry to Sandals! I can't get used to call it sandals or shoes because they are Huaraches! These have their own category. Made out of leather and colorful tones, Fiesta Feet reinvented the Mexican Huarache.  I like to collaborate with brands or people I relate to, and this is one is no exception besides, they have a beautiful cause to support which is bringing love and education to abused girls. Don't tell me these aren't a very original gift for any woman. 😉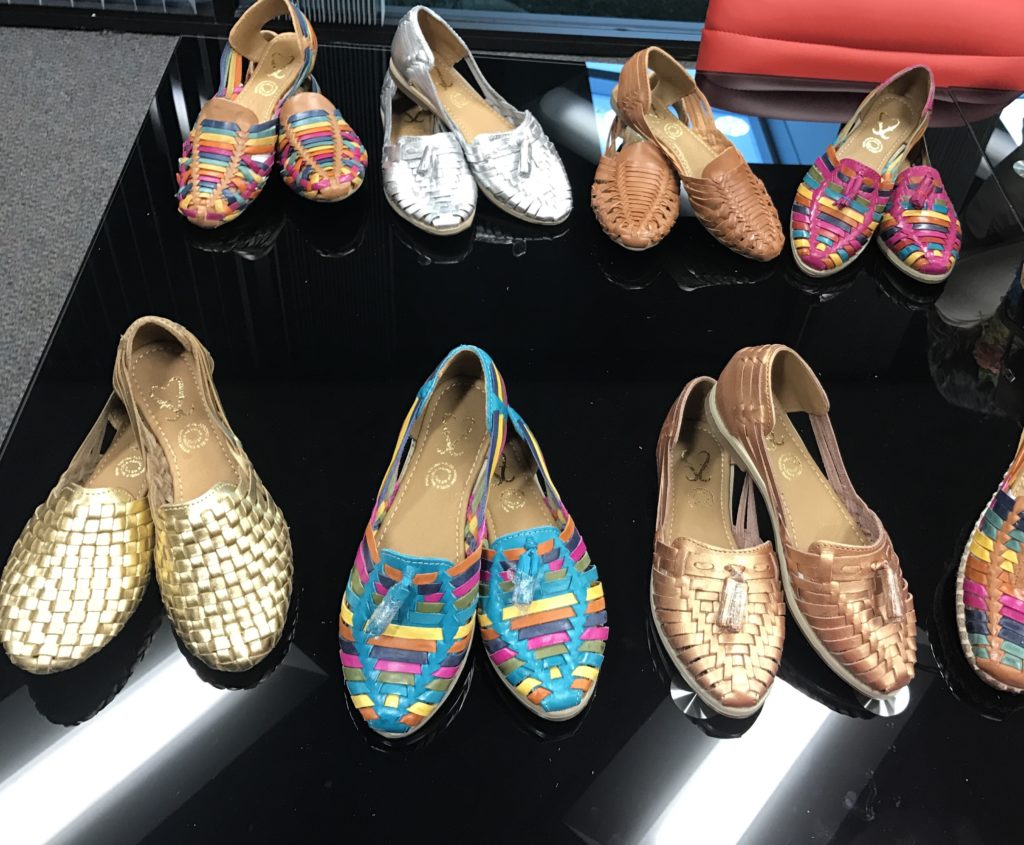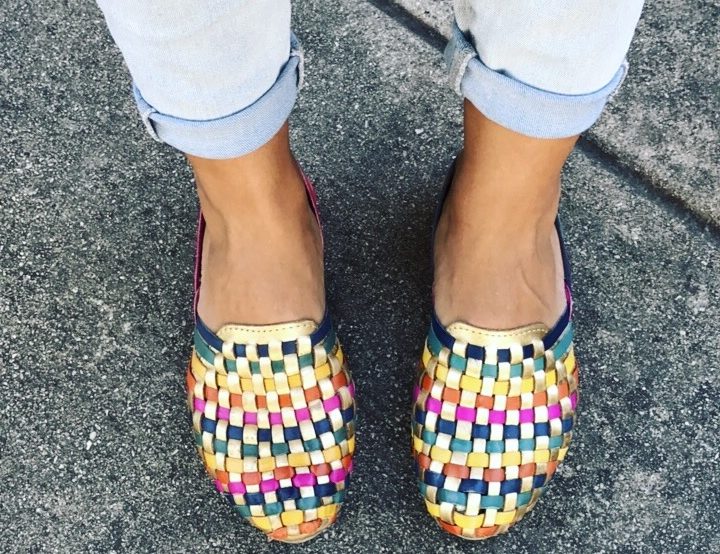 One more reason I like May is because is the perfect opportunity to give and receive a lot of presents that are in season, like these bags! I have an upcoming trip to the beach (I told you I have one too many reason to celebrate in this month) I had laid eyes on these ever since I saw a post on IG follow HUIPIL Market for you to see with your own eyes, these type of accessories make me feel so proud. I've seen women all dressed up in chick outfits holding one of these with great style and pose, they look beyond FABULOUS !!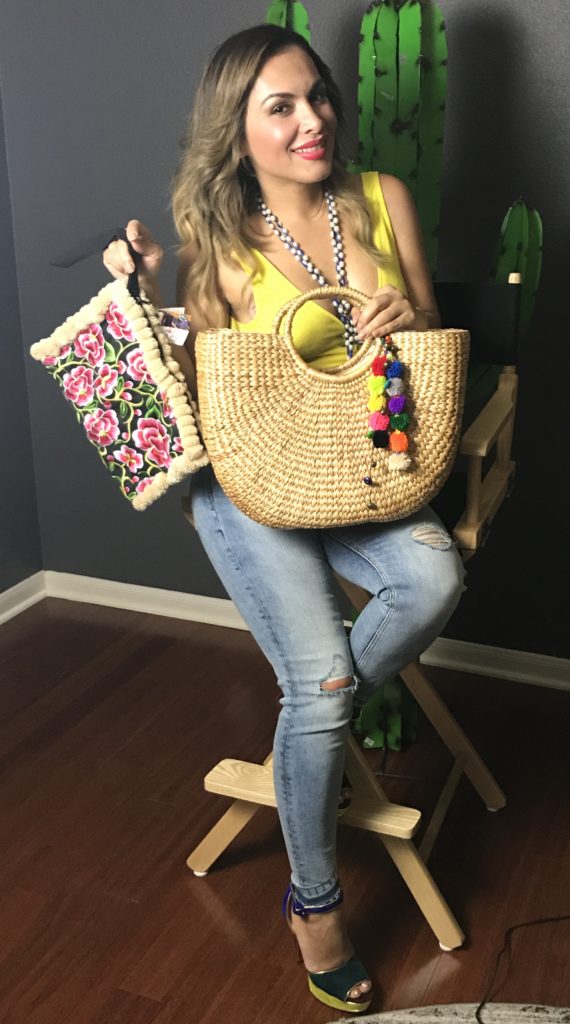 Another bag that I got an immediate crush on was this one from Carolina Herrera, who by the way  SAN ANTONIO'S boutique  is donating a percentage of their sales (until May 25th) to the Telethon USA who helps children providing different kind of therapy and not only that, they also benefit other non profits like St Jude's etc. I bought this clutch at the Spring-Summer Chic in bloom collection preview, you guys have to see the flower prints and fabrics!. The bag as you can see, has the monogram style but also the patchwork print, which is IN, it also has a detachable strap.  This convertible is perfect for my trips, and plays well from the day to night look.  They come in different colors and textures as well.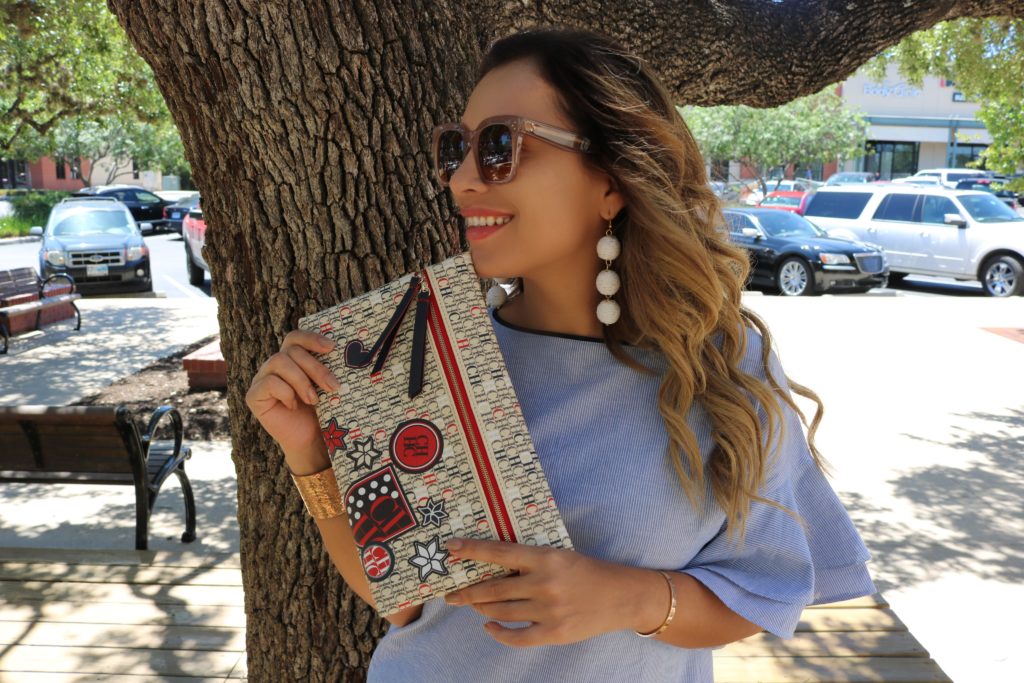 Last but not least my recent discovery, this pop up store called Zaachila Artisan own by Valerie Calvo it's another inspiring story that you'll see soon here in Café Con Ellas tv.  All I can tell you for now is that she imports these accessories from Oaxaca, helping  hundreds of communities there. Visit her website and enter code Zachillasale for a 10% off at check out!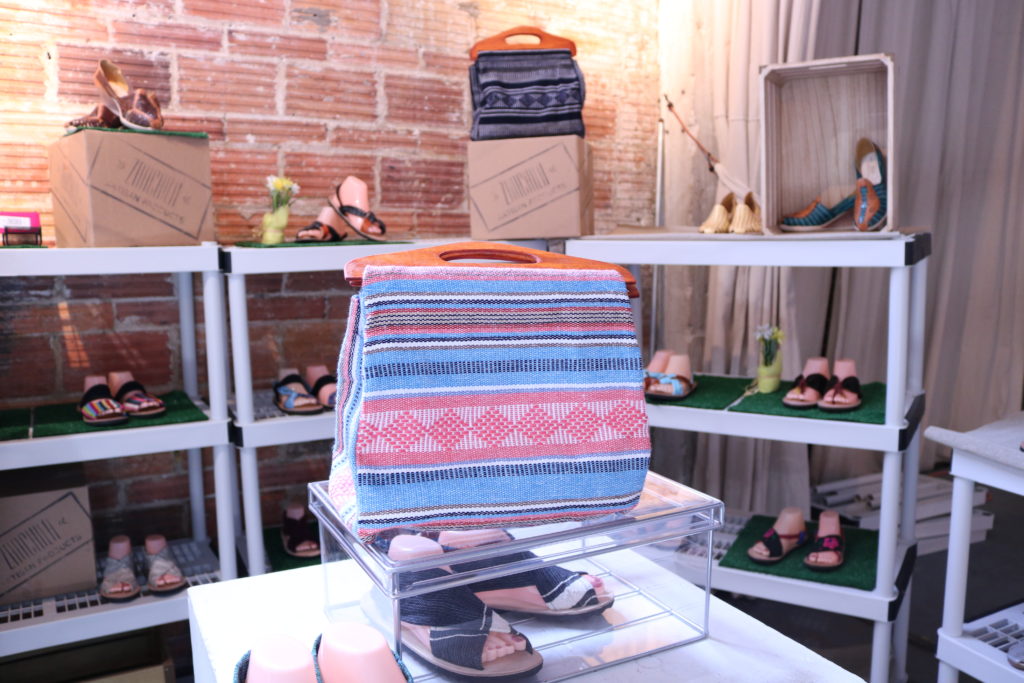 There you have it friends, when I'm looking for the next gift, I think on the person and his/her style then  I match it with things that are not that obvious, and I'd like to receive.  Gift cards are great but not my style and money in an envelope NEVER! Unless it was requested that way. Don't forget the wrapping! It's nicer to do it this way but a cute bag with tissue paper is also acceptable.
Thank you for stopping by! and remember, the perfect gift is not to be found in a store, is to be found in our hearts. I wish you an amazing Mother's Day celebration!
Xo's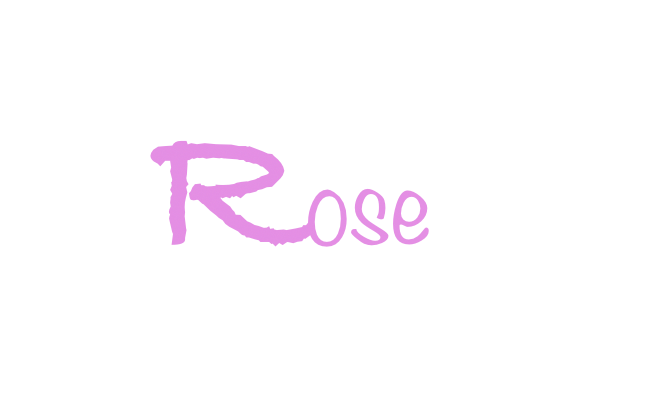 CCETV2017