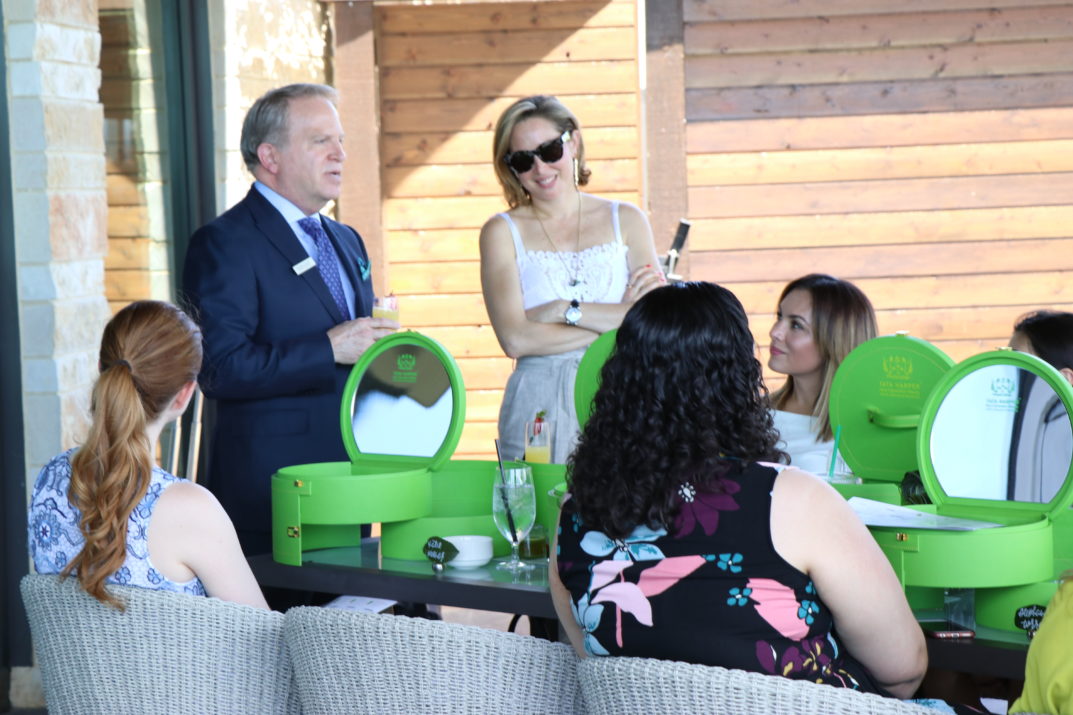 In recent days  we had the opportunity to meet Tata Harper and her 100% Natural and non-toxic skin care line in a beauty session guided by her and Neiman Marcus San Antonio, having Loma de Vida as our scenario, a beautiful spa at la Cantera Resort, which by the way, it's in our agenda to go back and spend a few hours enjoying this view while sipping mimosas.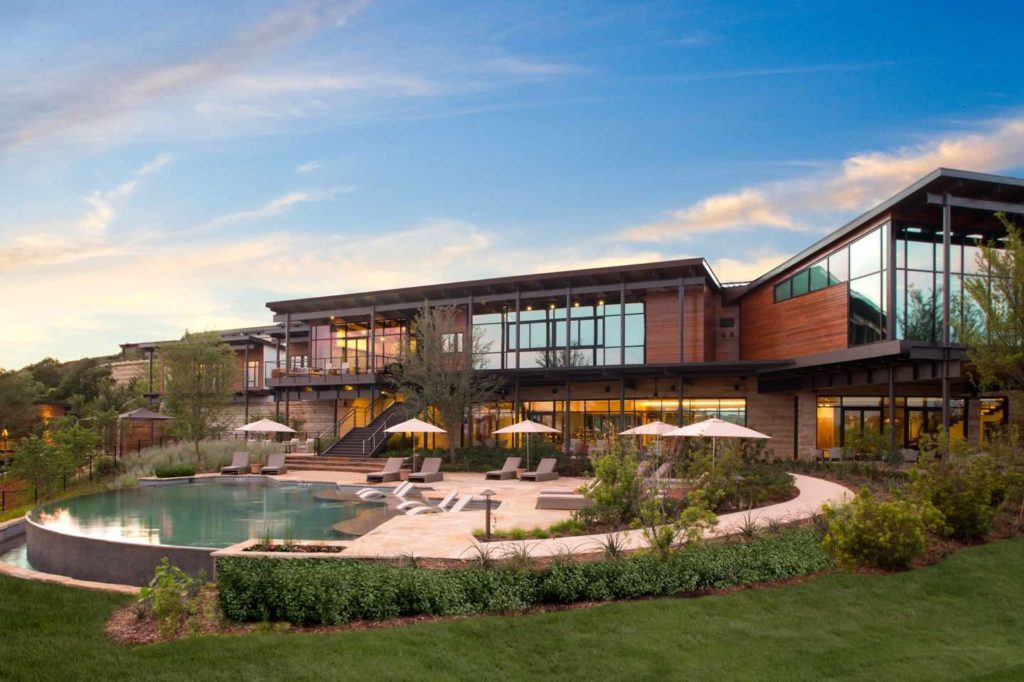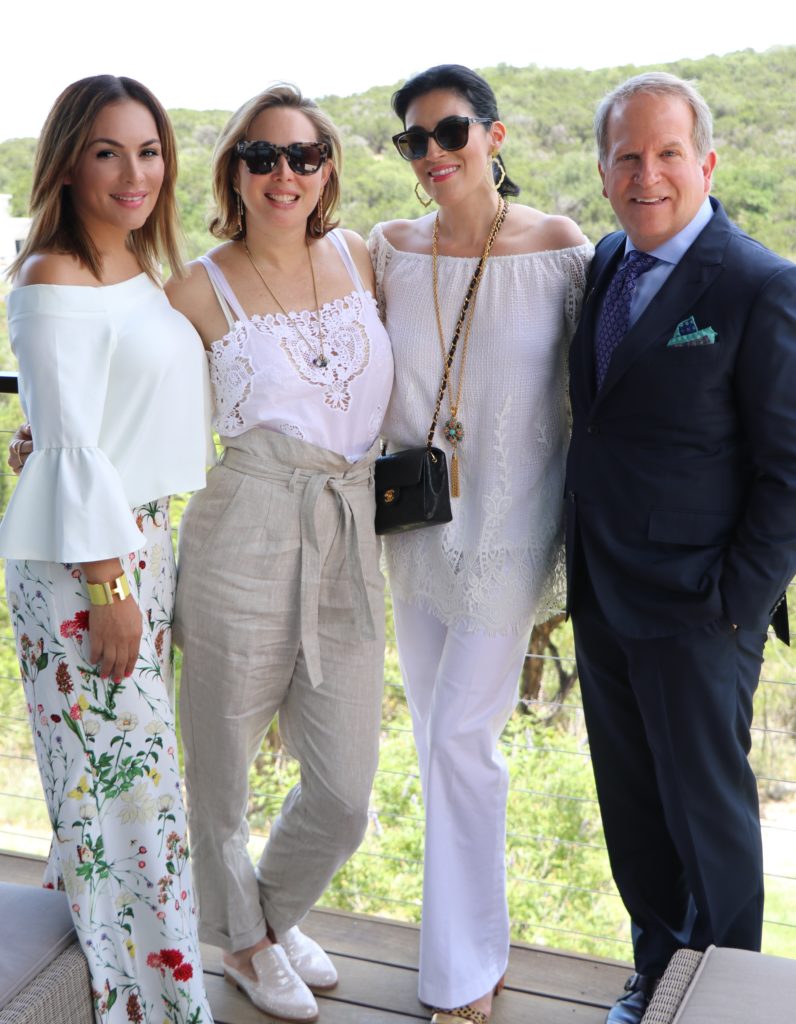 Rose, Tata, Xitlalt Salazar PR at Neiman Marcus San Antonio, Michael Rohls Neiman Marcus Store Manager.
Each product of Tata Harper are made from natural extracts with ingredients from around the world, including her own production at her Vermont estate, she mentions in the interview that they take care of all the production  from start to end.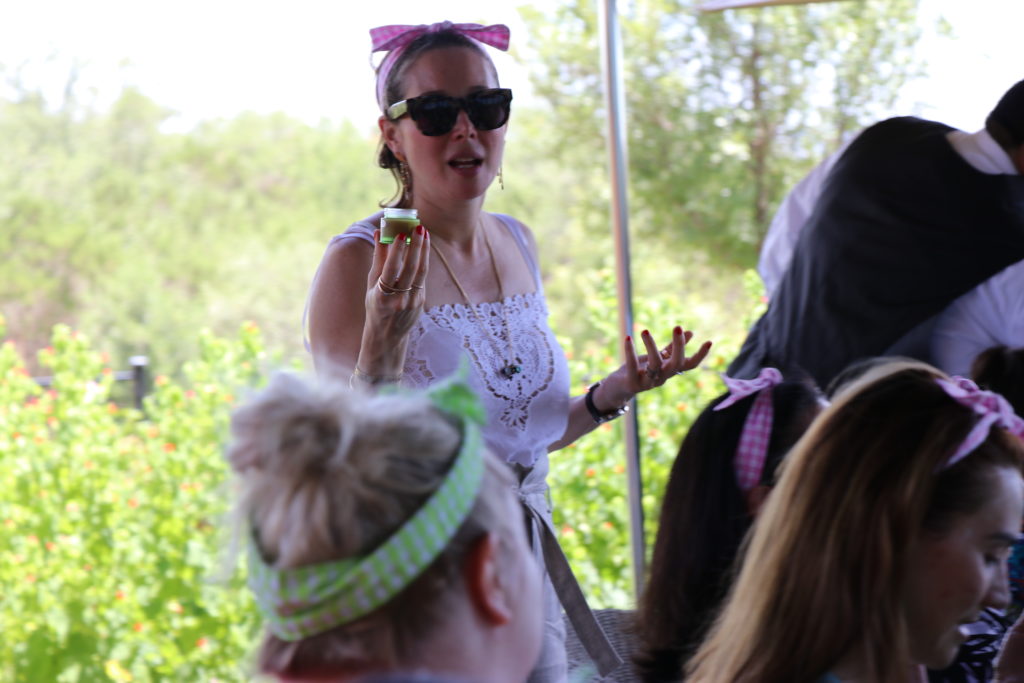 Unfortunately the beginning of this line started because a close family member was suffering from cancer, so she spent a lot of time and effort finding toxin-free products to help him recover. At the end, she realized that a 100% toxins free skin care products did not exist in the market,that's  why  she decided to create her own line, As she explains in this interview.(Spanish)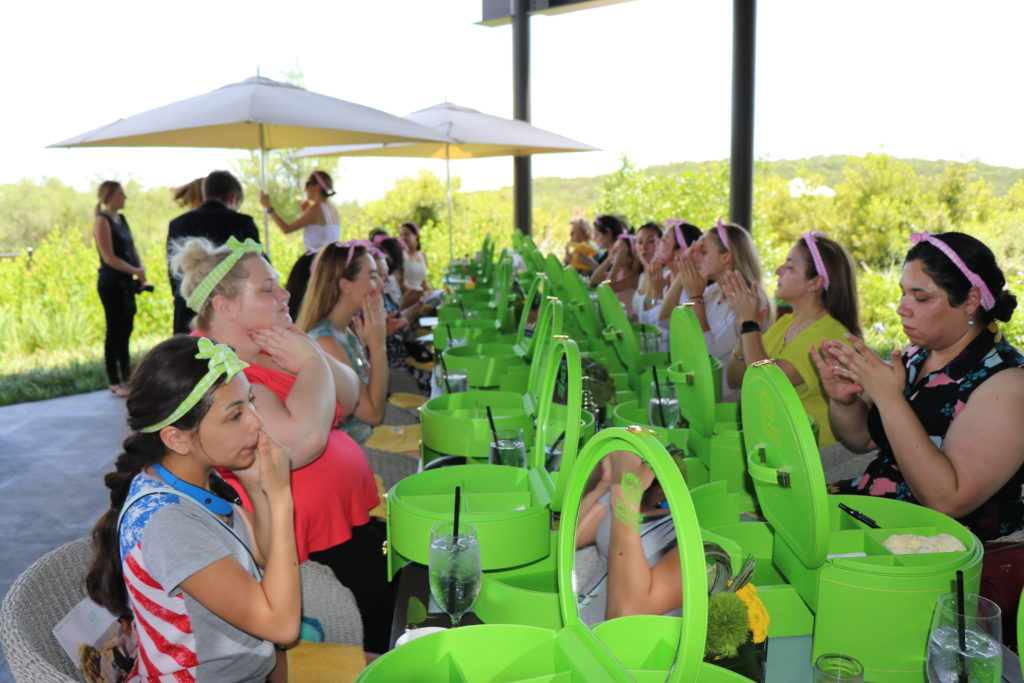 After the interview we joined her master class, we tried each one of the products.Here are our keepers.
Elixir Vitae was the star of the party! is an anti aging that helps fighting  wrinkles with a Botox effect.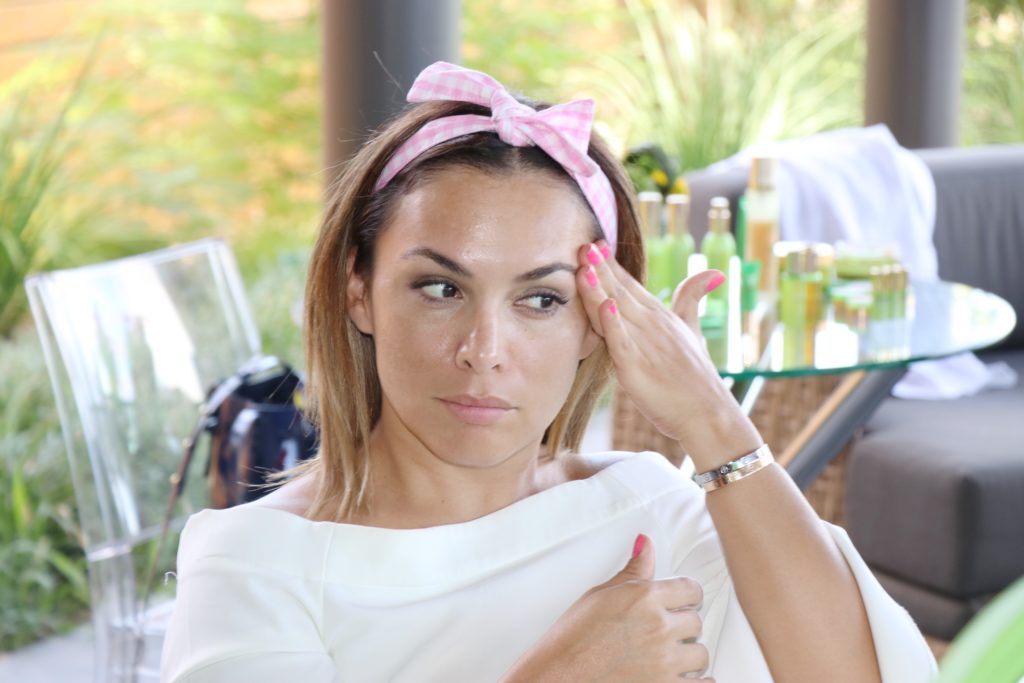 Also the Concentrated Brightening Serum  has incredible effects on the skin, specifically helping to minimize dark spots and absorbing the excess of melanin in our organism.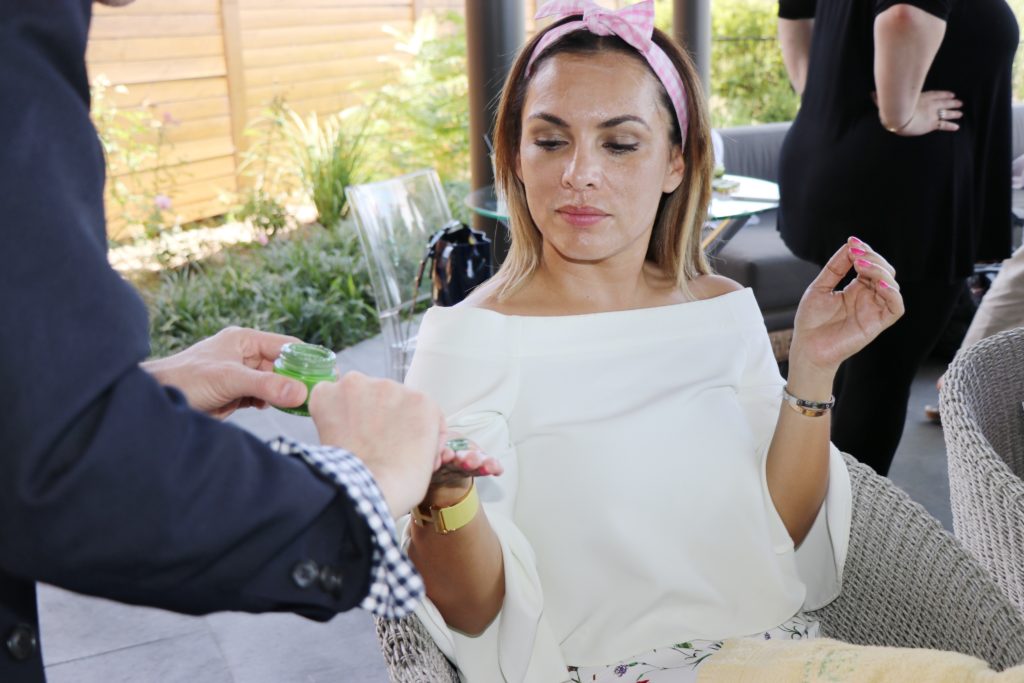 Hydratant Clarté is very noble with the skin and does not contain alcohol so that the adolescents can also enjoy the benefits of a clear skin .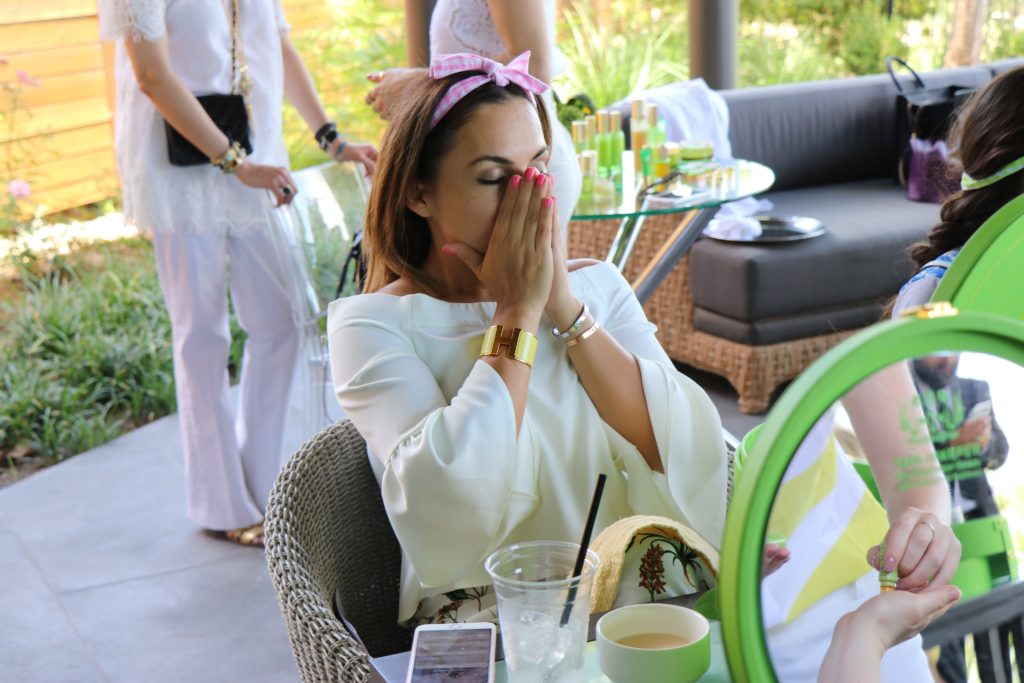 Another product that we loved, were the essences they help you sleep better, reduce stress and give you more energy, we applied  a few drops in your hands rubbing them together to release its natural ingredients, we breathed into our palms to find a state of well-being and stability almost immediately.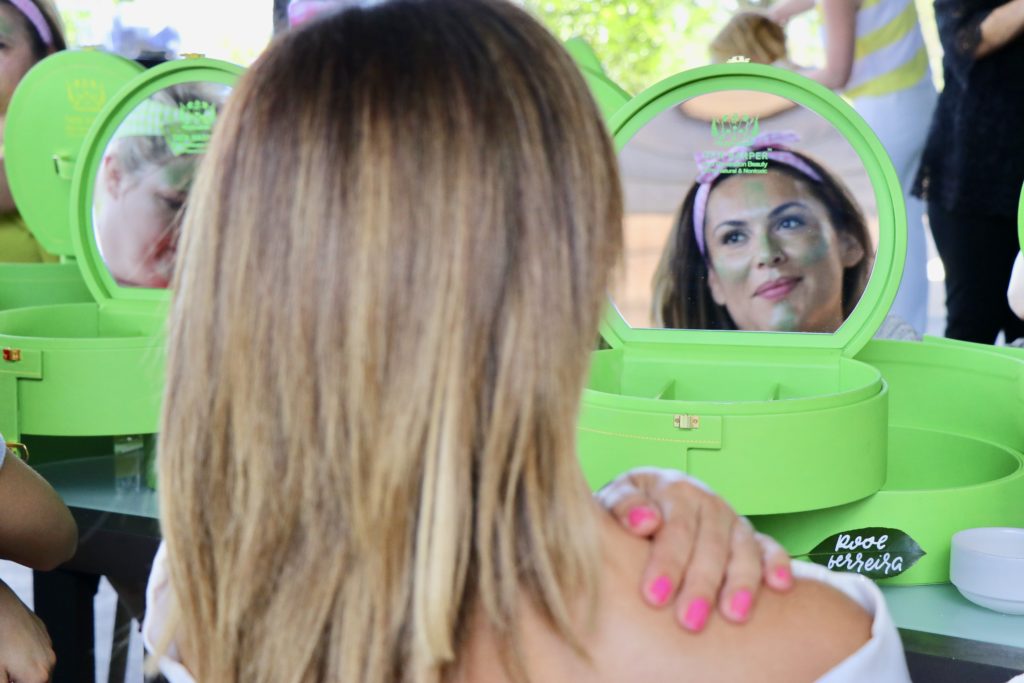 In this luxury experience we  learned a lot about the importance of using organic products not only in our diets but in our beauty regimen, this will  allow us to preserve our health and at the same time feeding our skin with plants and blends that are proven to make a radical difference in the skin.
The Company of Tata Harper is definitely fulfilling its mission of creating the best beauty products in the world.
To know  more about these products and to schedule a consultation you can contact a beauty expert at Neiman Marcus @ the shoppes at la cantera.
Thanks for reading, and remember…
"…Healthy skin is a reflection of overall wellness"
Xo's
Rose.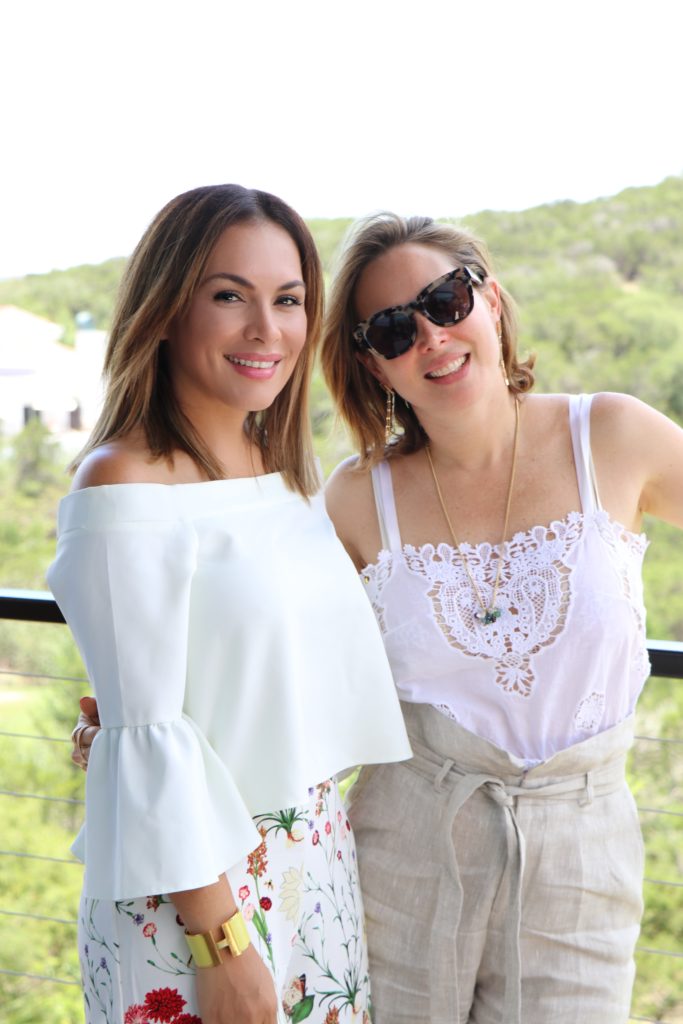 XO's