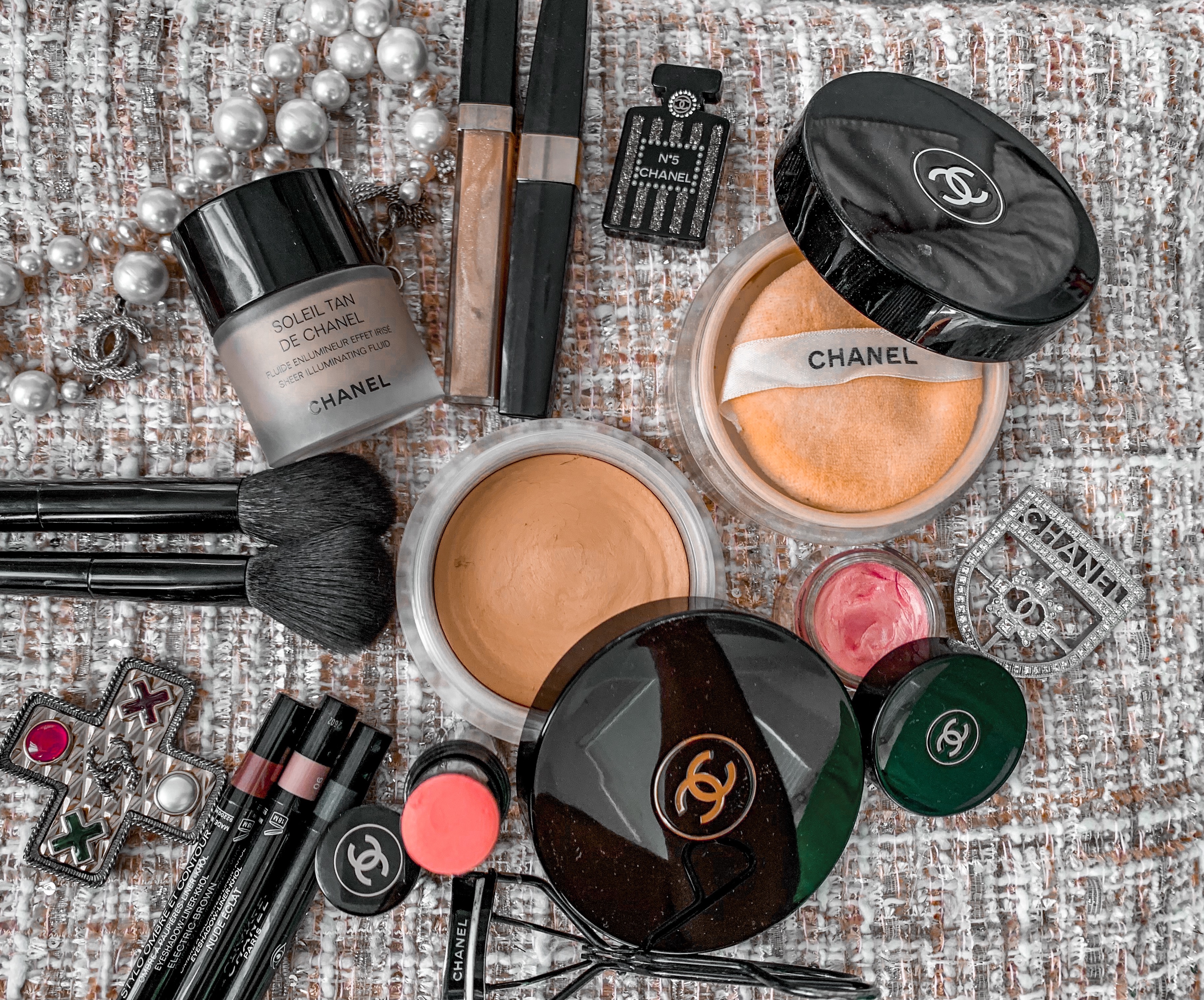 It's no surprise that I'm obsessed with all things CHANEL including makeup; it would take at least 5 flat lays to show all the makeup I have in the Chanel section of my vanity. Nevertheless, I just bought some new arrivals that I found in their beauty counters while in Paris.
No es de extrañarse que esté obsesionada con todo lo que sea CHANEL maquillaje incluido, necesitaría al menos 5 de estas fotos aéreas para mostrar todo el maquillaje que tengo en la sección de Chanel de mi tocador. Sin embargo, acabo de comparar algunas cosas más que encontré en los mostradores de belleza mientras estaba en París.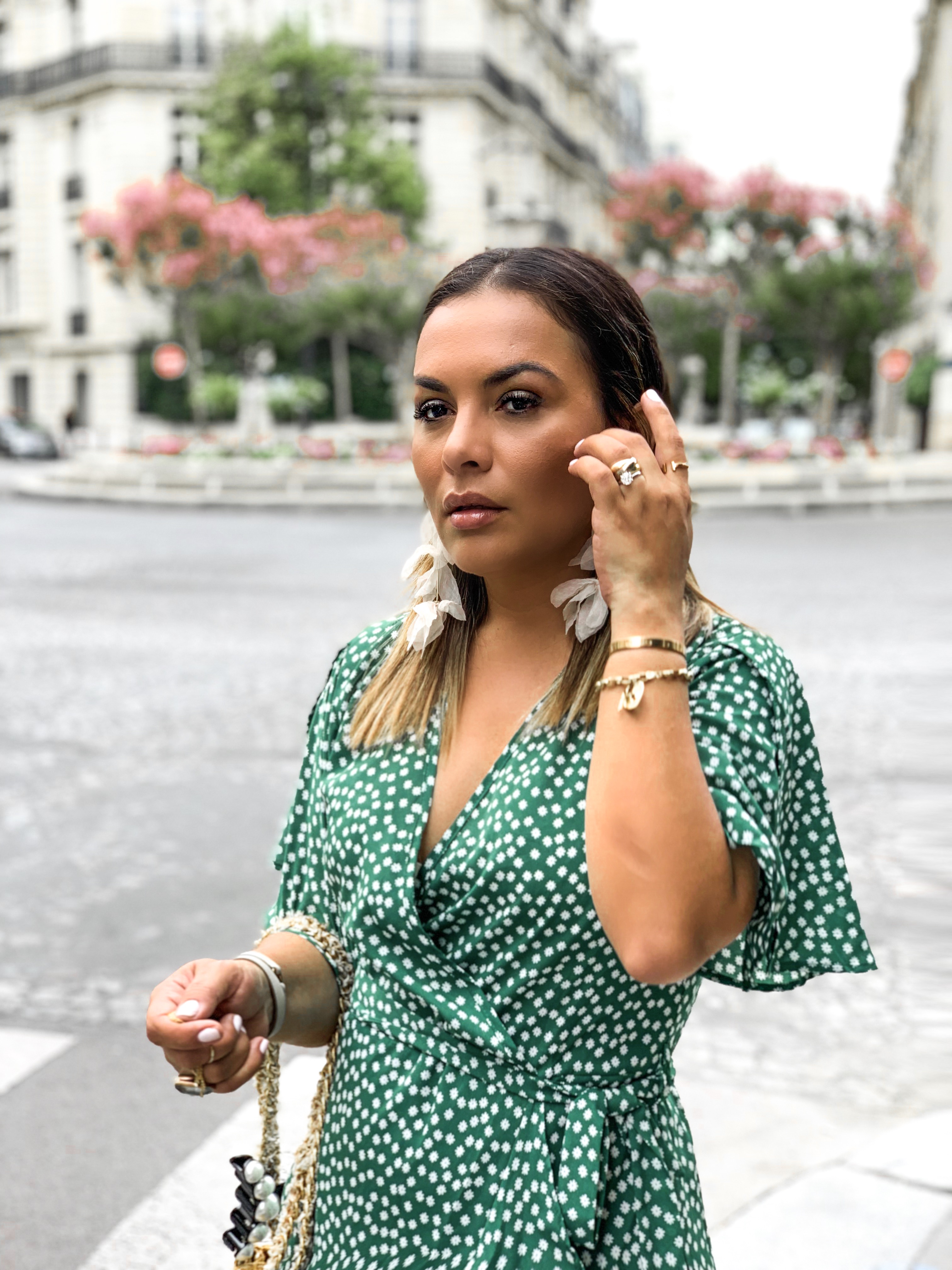 If you are in mobile swipe left to see the products I'll be testing in the upcoming weeks,  I want to dedicate a few blog posts  to show you why I'm obsessed with them, besides we are about to start the fashion month and I want to try new looks for NYFW.
Si estás en el móvil deslice hacia la izquierda para ver los productos, los estaré probando en las próximas semanas, quiero dedicar algunas publicaciones en el blog para mostrarte por qué estoy obsesionada con ellos, además de que estamos a punto de comenzar el mes de la moda. y quiero probar nuevos looks para NYFW!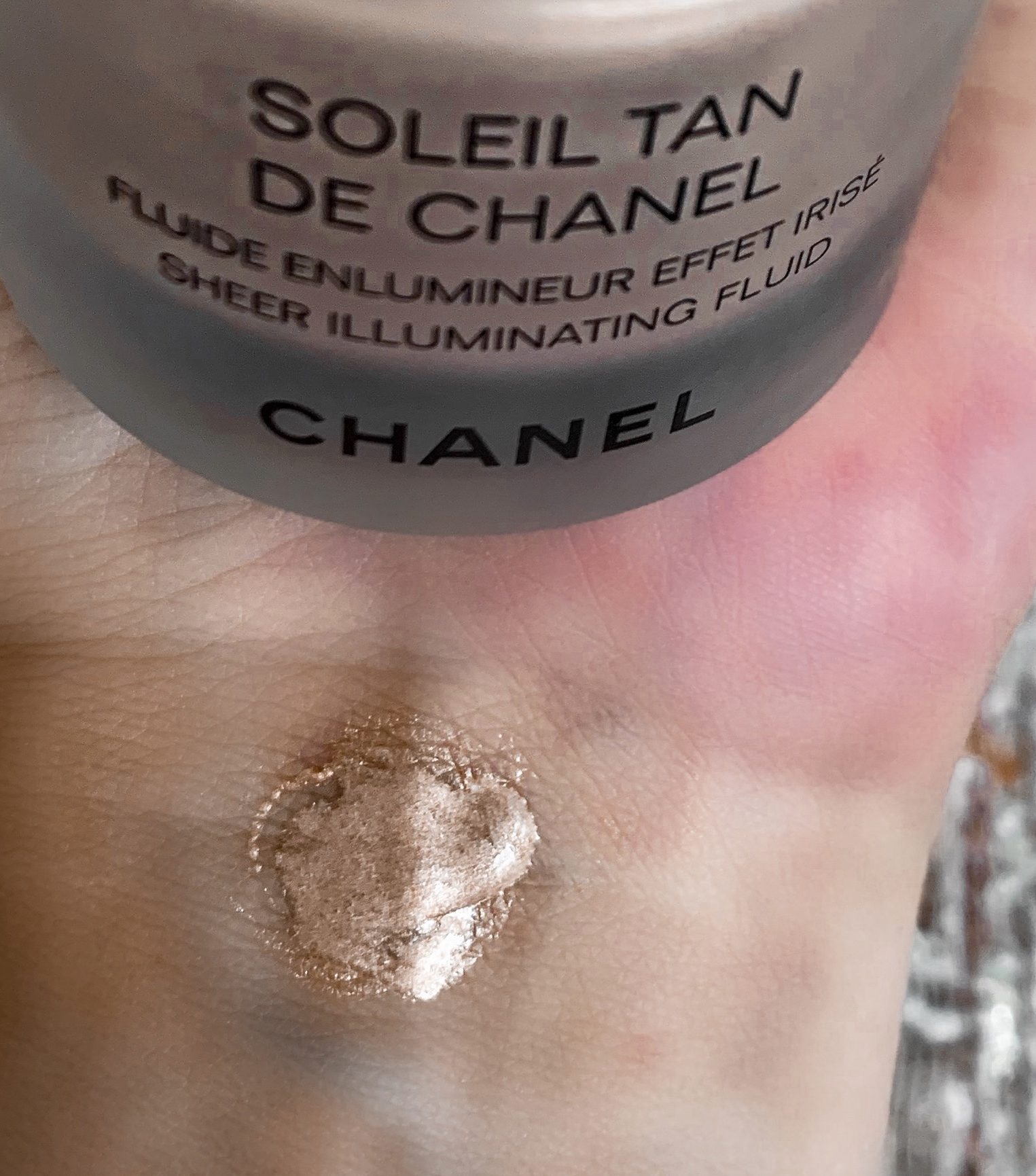 For starters, the SOLEIL TAN fluid is a illuminating sheer base that you can mix in your foundation for a luminescent effect; For a true dewy finish,  wear it by itself without sealing it with powder  but you would have to rely on your unblemished complexion because  it's  not a foundation, therefore the coverage is null. I'm still testing it in different ways to get the most out of it. Will keep you updated!
Para empezar, el fluido SOLEIL TAN es un iluminador líquido que puedes combinar con tu base para un terminado luminiscente; Para un verdadero acabado satinado, úsalo solo sin sellarlo con polvo, pero tendrías que confiar en su tez impecable porque no cubre imperfecciones. Todavía lo estoy probando de diferentes maneras para aprovecharlo al máximo. Ya te estaré  informando!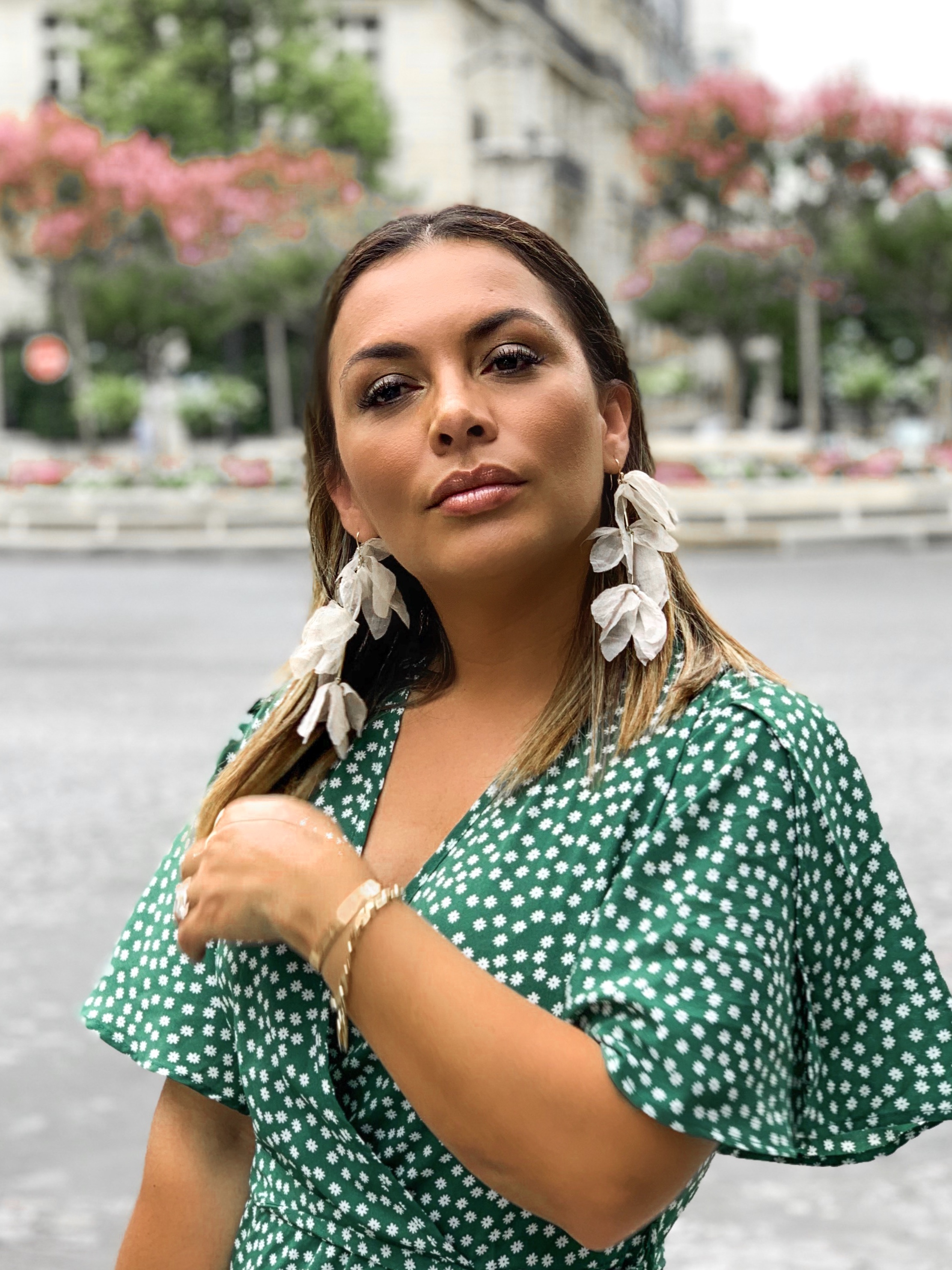 Another great addition to my addiction are the Stylo Ombre Et Contour and the Ombre premier these eyeliners work as creamy eyeshadows too, I'm putting a Vlog together to show you different ways to apply them but I tell you that my makeup routine is getting easier .
Otra gran adición a mi adicción son el Stylo Ombre Et Contour y el premier Ombre, estos delineadores funcionan como sombras cremosas para párpados, estoy haciendo un Vlog para mostrarles las diferentes formas de aplicarlos, pero te anticipo que ya están haciendo mi rutina de maquillaje aún más fácil.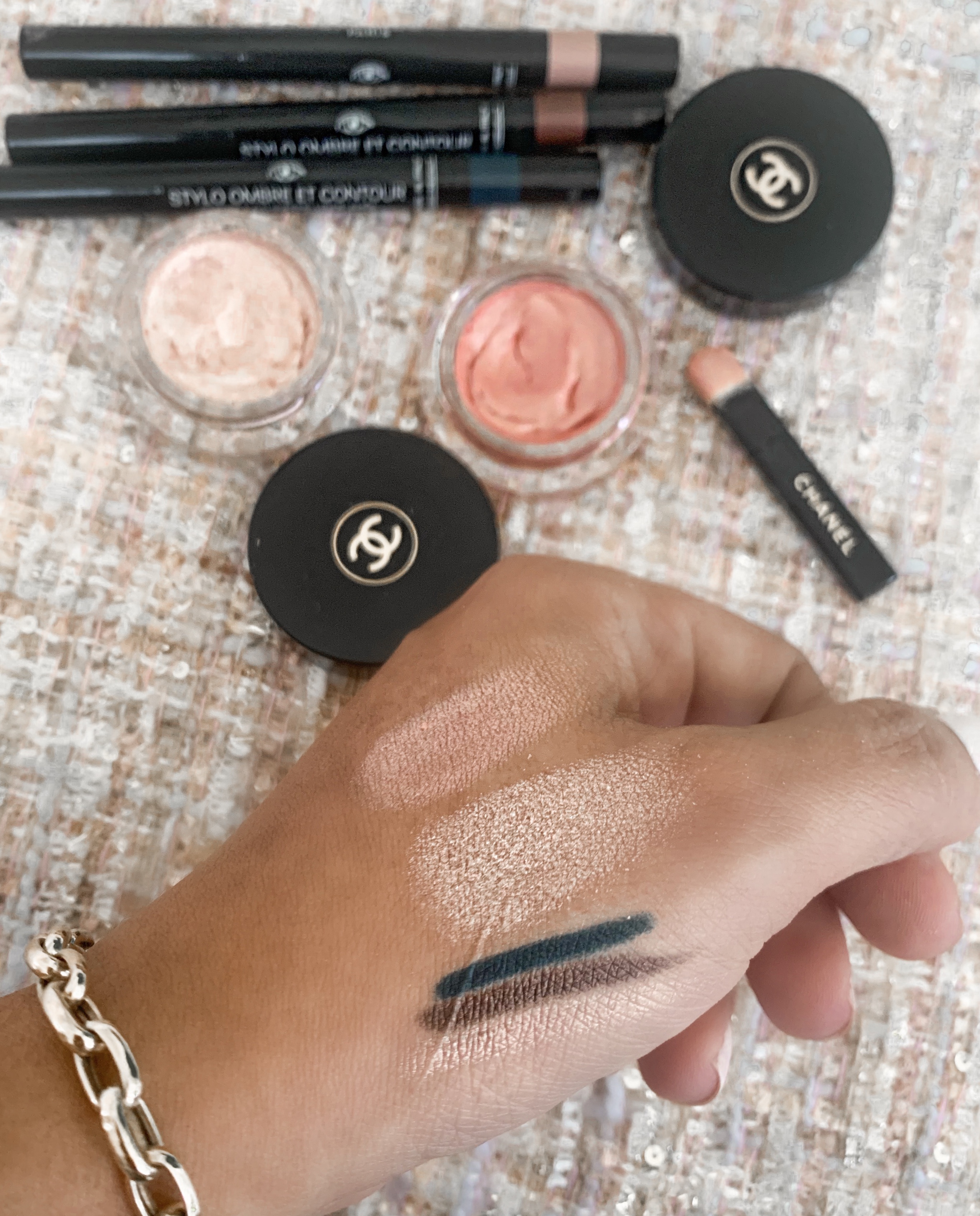 Ce maquillage isn't exclusive to the Rue Cambon boutique, you can also find them at Nordstrom, Neiman Marcus and similar department stores or in my links above, as easy as that.
Now it's your turn, let me know if  you are also a CHANEL beauty lover and if you already have any of these products  and how you liked them.
Estos productos no son exclusivos de la boutique en Rue Cambon, también puede s encontrarlos en Nordstrom, Neiman Marcus y tiendas similares o en estos enlaces, más no se puede.
Pero bueno, independientemente si los uso yo o no, quiero saber si tu también eres fan de la marca  y si ya  estás usando algo de esto.
Thank you for visiting the Blog!
send me your requests or inquires at rose@cafeconellas.us and DM's to @lizostyle
Love you babes,
Rose.
SHOP MY LOOK! use 3LIZOSTYLE15 for a 15% off at SHEIN.com