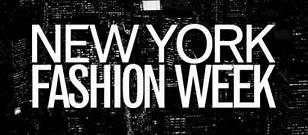 What incredible experience we got to live at New York Fashion Week, from the street style looks to the runway shows and of course, the  after parties. We didn't attend that many shows but we gathered a few tips  for next year so, if you are into fashion and you want to make it to NYFW for the first time this is for you.
There are different ways you can enjoy this week in the big apple, I met a few girls who they were not interested  in the shows but they wanted to hang out  window shopping, attending little events in boutiques and bar hopping at night, it's like a girl trip to celebrate fashion in style, dressing a little more edgy that usual and  get photographed  by the paparazzi, check this out….
But if you truly want to make it to the shows, and you haven't been invited directly, don't worry most of the non-celebrity or  famous influencers  they have to approach the organizers by  sending emails requesting an invite, make sure to attach all your credentials and touch bases at least 5 more times in a period of 6 months, try to compose your email in a way that you look professional,  interested and appreciative but not pushy. Direct emails to brands and designes seems to have positive results for a lot of influencers and bloggers out there.
Another way is to contact the PR groups that organize  the shows, their contact information is  always on the websites where the schedules of the week  and others related events are displayed. They are also a go to source for many of the attendees.
If  the time is coming and you haven't received an invite yet, you still have more options, if you are willing to do some leg work you can do it as a volunteer,  here is the official site with all the information not only for NY but for London,  Milan and Paris, in this site you'll find more than one way to attend, there are plenty of public shows where you can purchase a single ticket to assist to individual events, or they also have  VIP packages, that include shows, backstage tour, prizes etc, my friend Lisa from the San Antonio Fashion Group International  got to experience this and she loved it!
there you have it, if you are planning to go in February start shooting emails to your top brands right now, don't forget to check  the official pages to see the schedule and resister for industry or public shows.
I'll leave you to this vid from the Ontavia Roulette collection, "The  Nymphs of the Forest", the music played a big role in their story (not in the video) it truly fulfilled all our senses, transporting each of us to a whimsical place. The attendees kept silenced  while photographing the models who were constantly changing into different ensembles.
Thank you for reading and watching see you on social media !
Rose