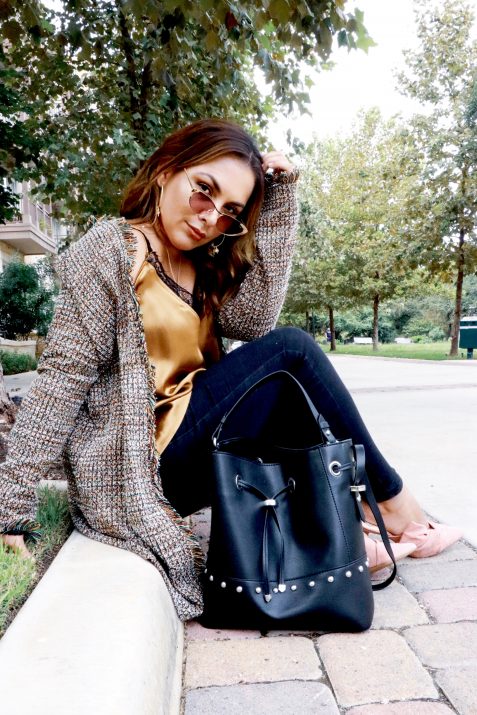 Who else celebrates Autumn with a change of look? this year I am ! short hair in auburn hues is the cherry on top that will complement my Fall style.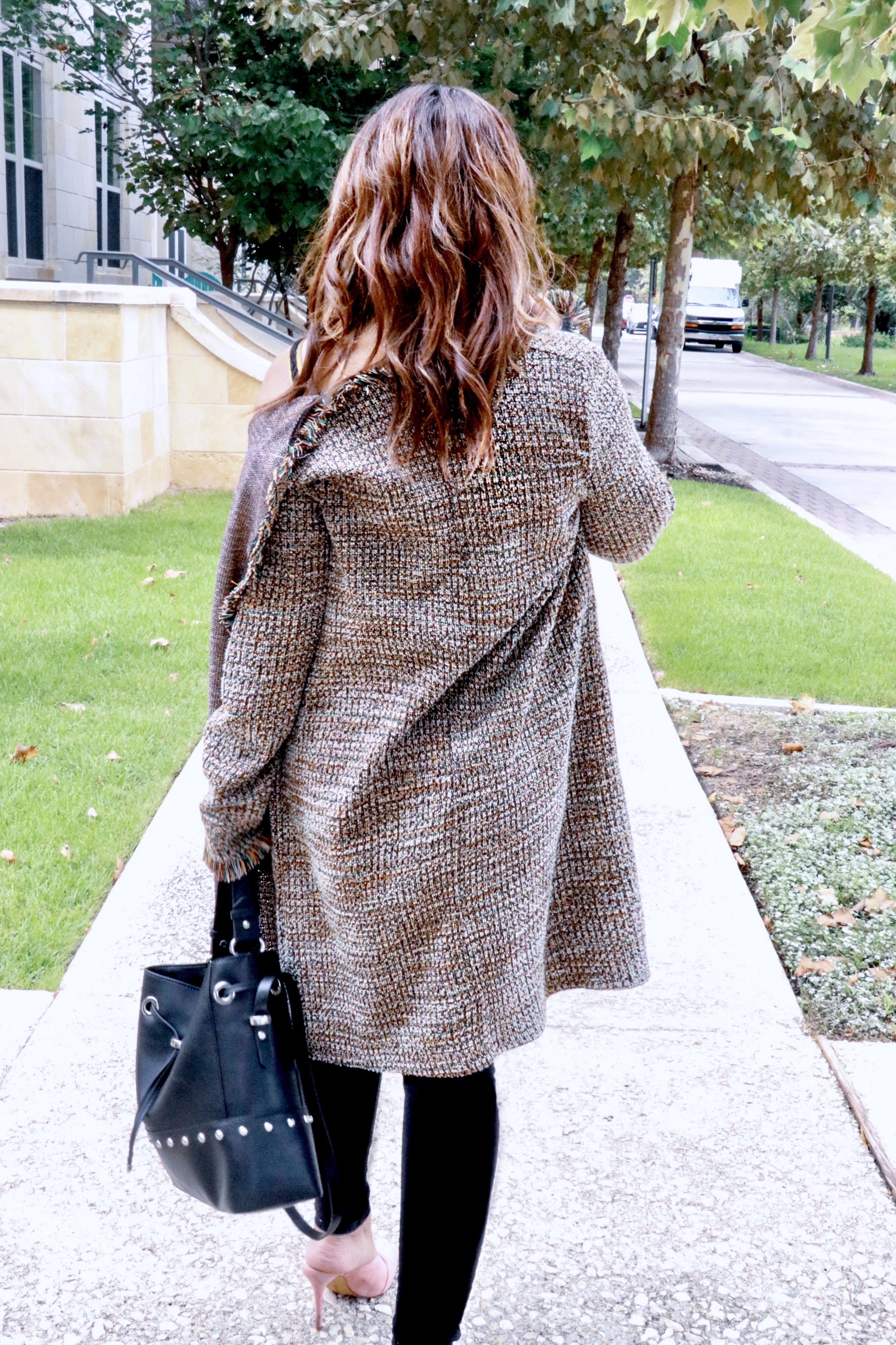 Truth is, I can't  keep the same style for too long, I get bored easily. I usually go from blonde to brown and then it fades to reds. Darkening my hair is easy maintaining it is hard, my natural pigments start to show after a few shampoos regardless of the color protection products I use at home.  That's the reason that I lean towards balayage in blondes, because they  are so easy to keep up with.
So I changed my hair, now I need a new wardrobe to go with it, during these past days I practically went on a shopping spree,(I'll show you in subsequent posts) I really needed to update my fall closet. Despite that I reuse my classic pieces, I still like to get one or two trends like these lace and satin camis, they are everything right now! I've seeing them in black, mustards , chevrons, and burgundies, the satin is what makes this blouses so irresistible.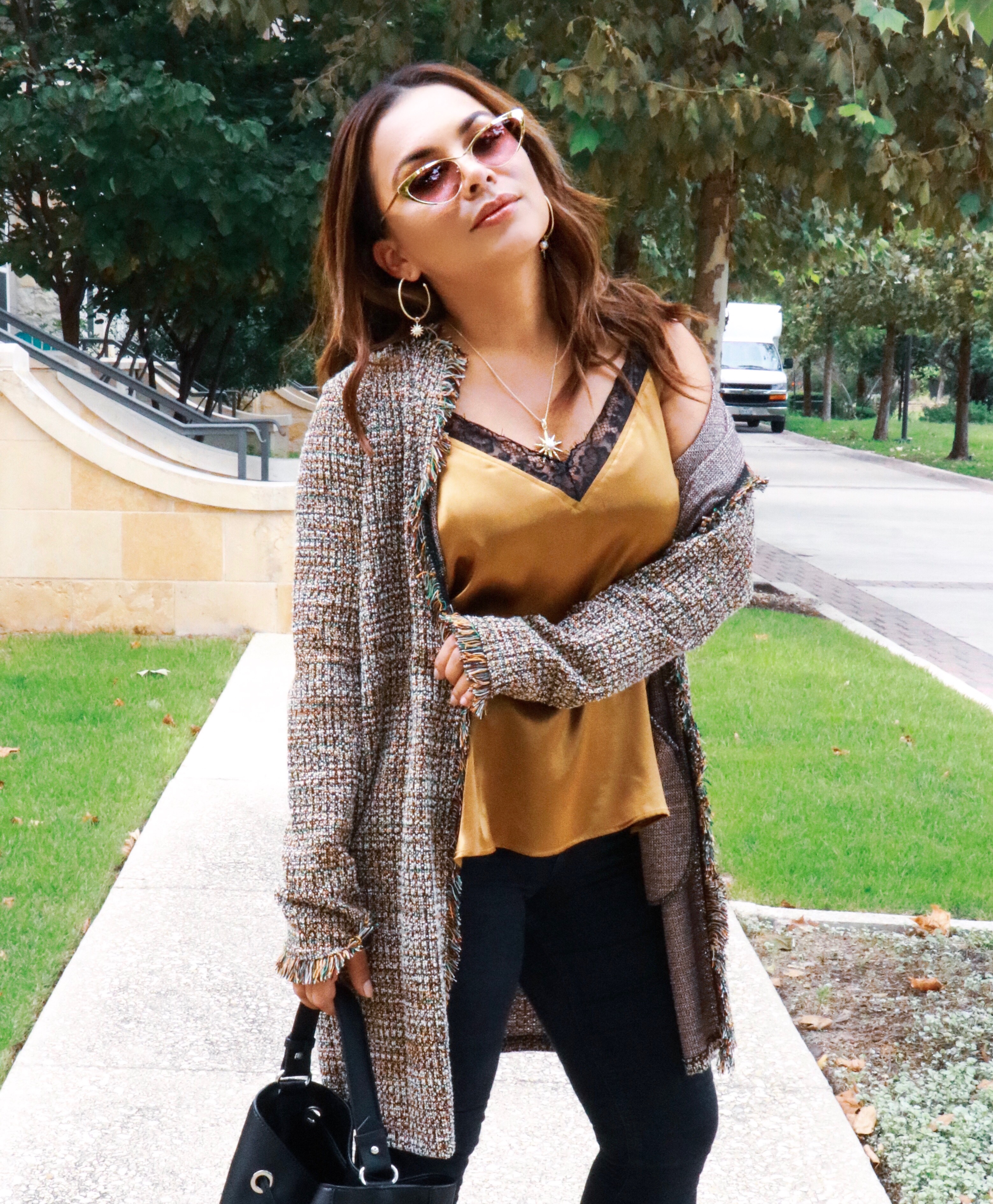 Another great piece worth acquiring are tweed coats or dusters, these pieces are forever to use, I have a few Chanels and a lot of Zaras like this one, it was love at first sight.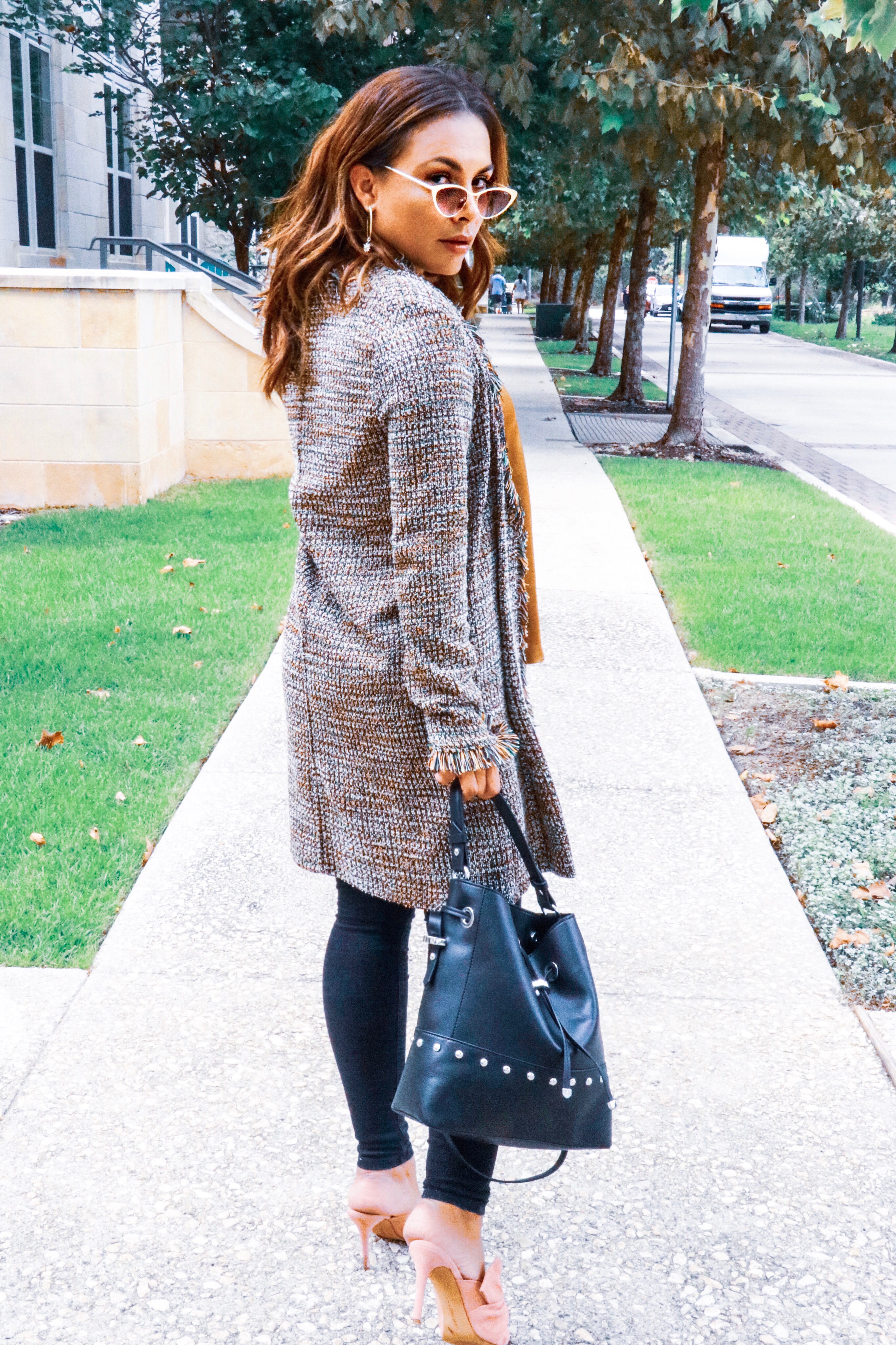 The cinched bucket bags is back! (say it out loud 3 times lol) I'm totally living this trend, I have a few more in my cart, they are practical, cute  and well, HOT! what other excuse do I need! Talking about accessories, where do you stand on the micro cat eye sunnies style? I wasn't sold at the beginning but it was because all I was seeing were plain plastics in black but now new styles started hitting the stores, like these QUAY oh la la ! Me los llevo puestos!
Jewelry is also a must! and more if they have an important message like the new Kendra Scott Collection, Tell Your Story, you'll be able to find these charms in stores by 10/26 and if you are in San Antonio Tx,  join me at the Quarry location because Kim Frickpicks and I will host this event! the pieces I'm wearing  have a special meaning, the starburst in my necklace means  "with the pearl of wisdom radiate truth and confidence" goosebumps?! I can't wait to show you more!
Well my loves this is all for today, I hope you like hair ! Don't  forget to add me on social for your daily dose of style ! xoxo
XO's