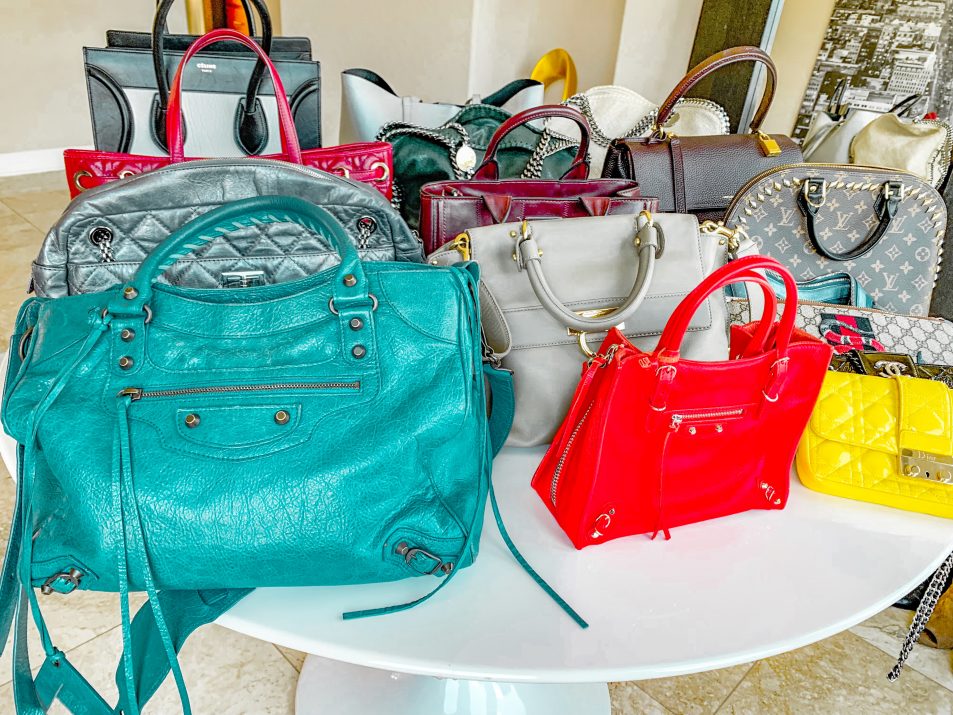 I still Have a few pieces left! (October /01)
Thank you for your patience and welcome to my closet sale! Here you'll find  Pre-loved designer pieces that will make you feel stylish and fabulous even when wearing sweatpants !
These bags and shoes were acquired from the boutiques directly or through reputable retailers such as Neiman Marcus, Saks 5th ave, Net- a -Porter and Bergdorf Goodman.  Some bags would have the dust bags but not the box.
Chanel's and Louis Vuitton  do have the dust bag and box though!
You will require more photos which I can send via DM on my Instagram account @lizostyle please only serious inquires. Once I send you specific photos and you agree on purchasing the item, it can't be returned.
The prices are based on consignment websites inventories, you can always use the The Real Real as a reference.
Unfortunately I do not  finance. Only  Cash, Paypal, Venmo and CashApp  are accepted. Domestic Shipping is free (with insurance) for international shipping, other fees will apply.
Once more, for details or  to purchase something send me a DM to @lizostyle include either a screenshot or the brand of the item.
This sale is  first come first serve basis. I'll be updating this page as much as I can, but if you want to know the latest status of certain piece DM-me at @lizostyle or if you aren't on Instagram send me an email to rose@cafeconellas.us Ill be happy to answer all your questions.
Don't forget to subscribe !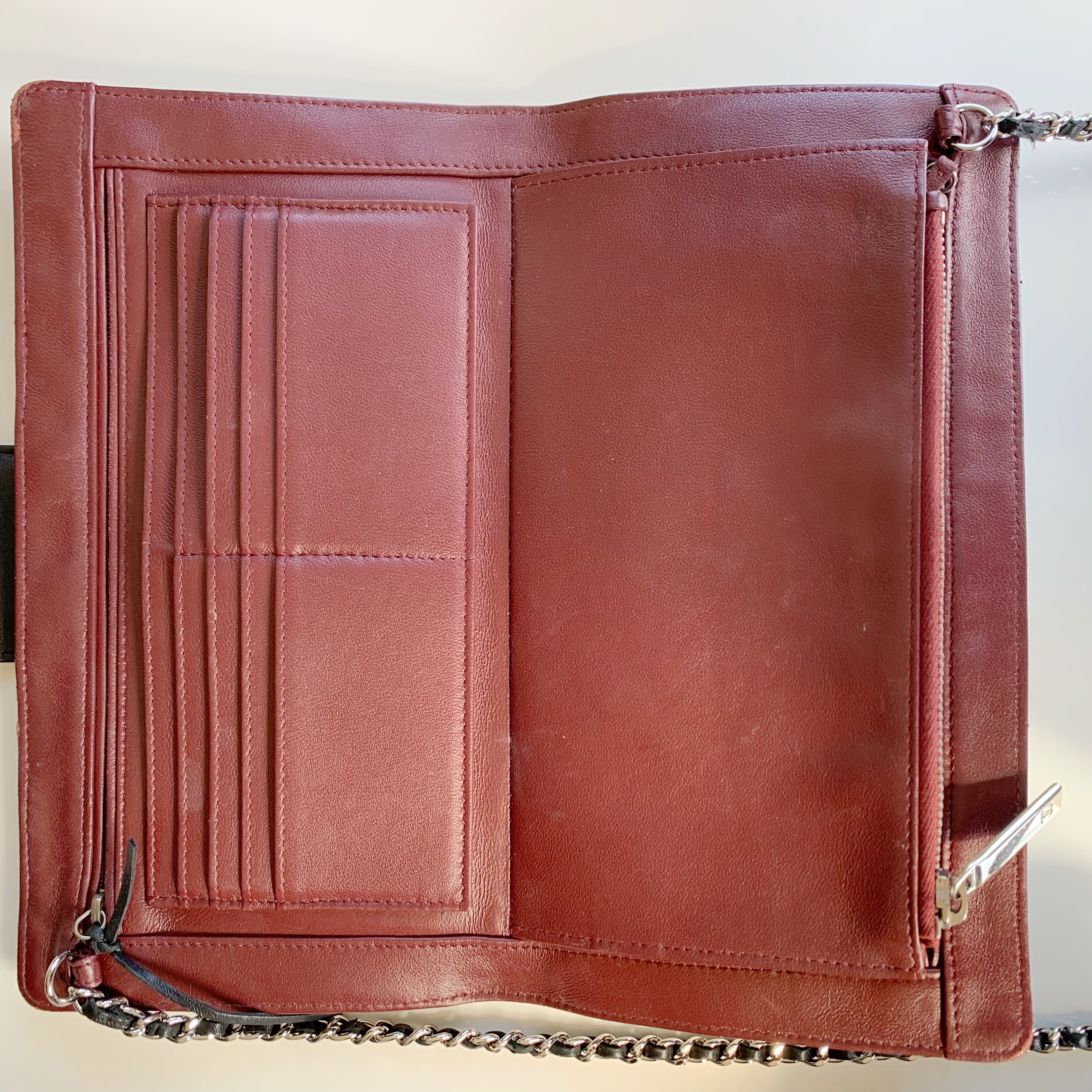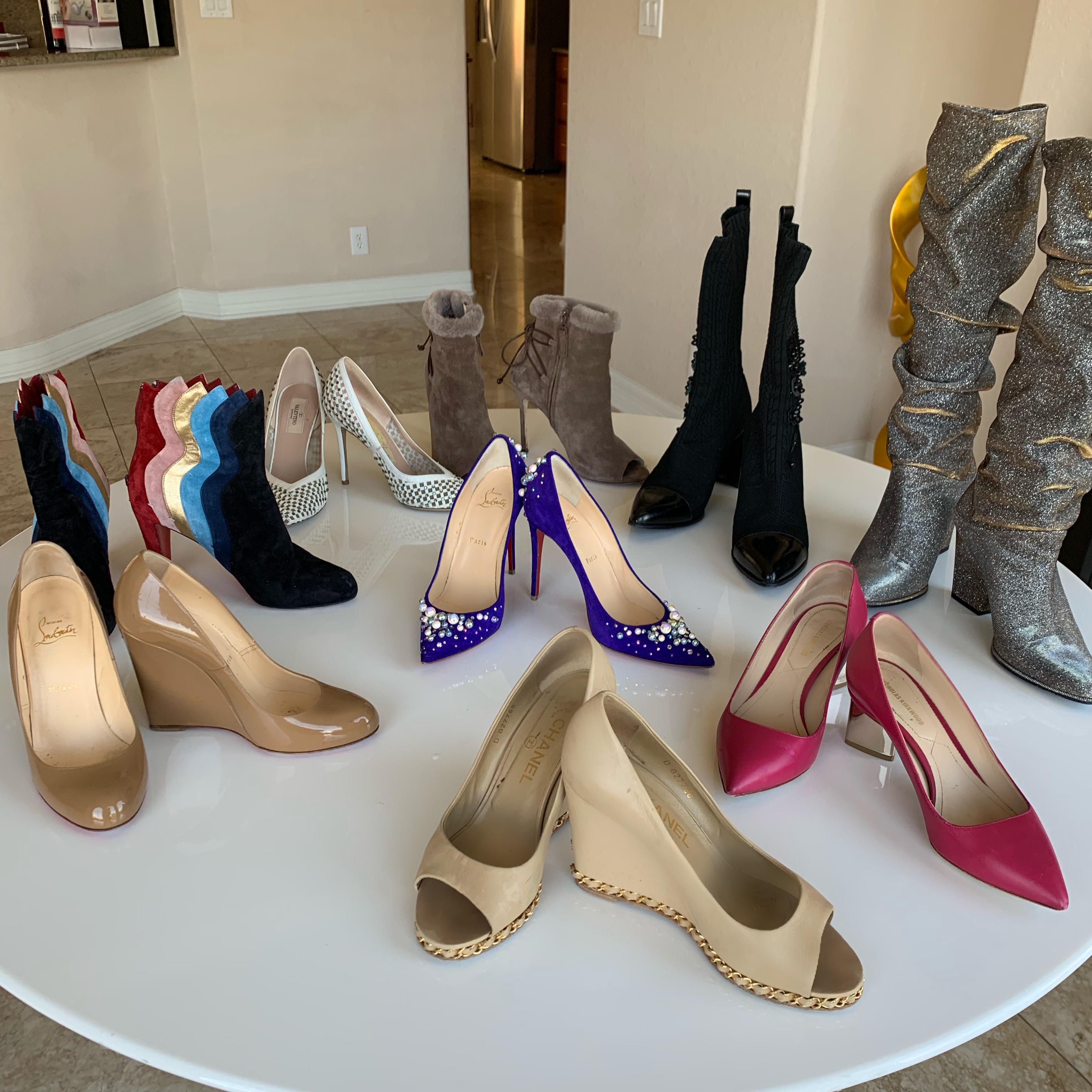 All shoes have dust bags and boxes
European size :
Louboutin Neutral wedge 38 $175
CHANEL chained wedge  38 $120
Nicholas Kirkwood pink pumps  37 1/2 $80
Louboutin purple suede with  pearls 38 ½ $350
Louboutin Suede Rainbow boots $ 350
Stuart Weitzman metallic boots 38 $250
Stuart Weitzman Sock embellished black boot 38 $175
Carolina Herrera open toe booties 38 $200