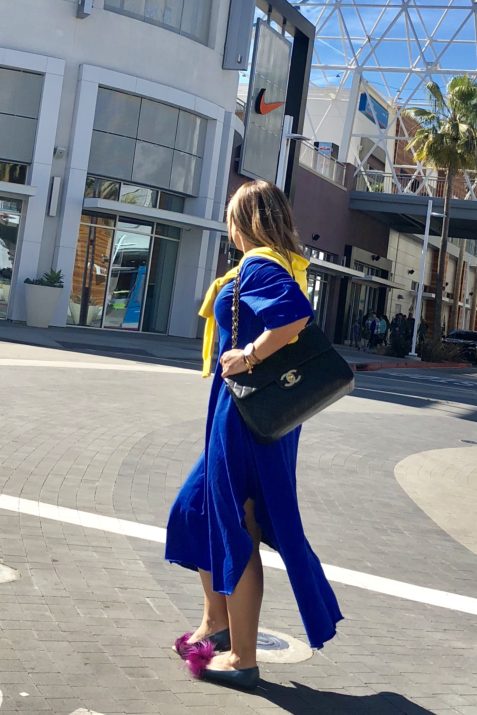 Hello my beautiful friends, I'm back from my trip and have lots to share with you, I will break it down in 2 more blogs though, but I'll start with this recurring thought: It's fun going  places but also it's a challenge to catch up with everything and everyone while you are absent or worse, when you are back, am I right? I truly think I can do it all but sometimes I rather stay put and do my things without the pressure of deadlines but well this is life and it's what I have chosen.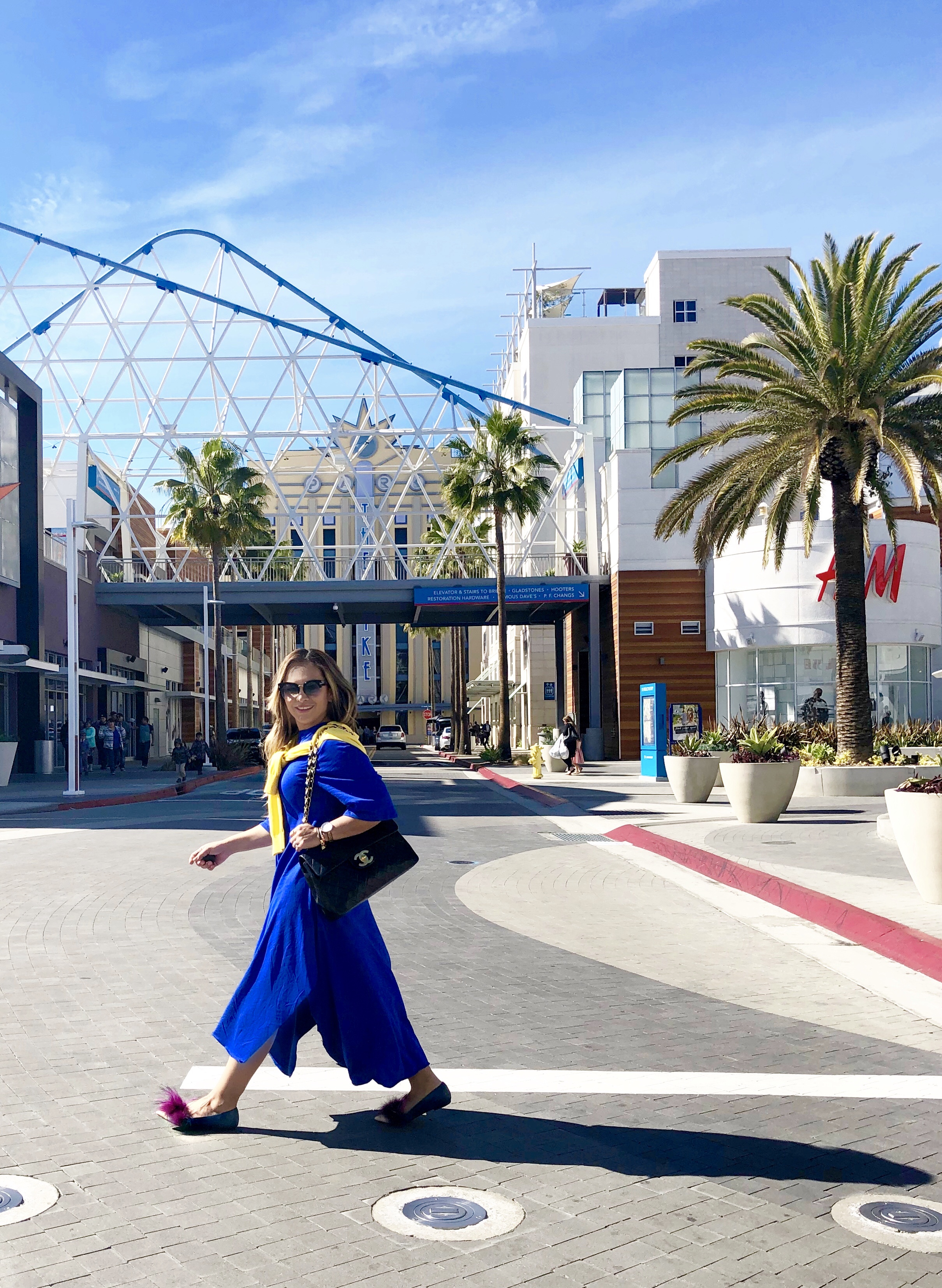 If you are following me in social media, you know that I attended  the We all Grow Latina Summit, it was my first time, so I didn't really know the dynamics of it or what to expect, not only that but the weather wasn't happy either, it poured for 2 days in beautiful Long Beach, (now you get the idea huh) these photos are from my last day there, I spent a few hours by the Peak which is a fun place to hang out, [add it to your "to visit" list, it's only 30 minutes from L.A.] here you have the Ferris wheel, outlets shops and restaurants. It was a bright and sunny day, too bad I was on my way out.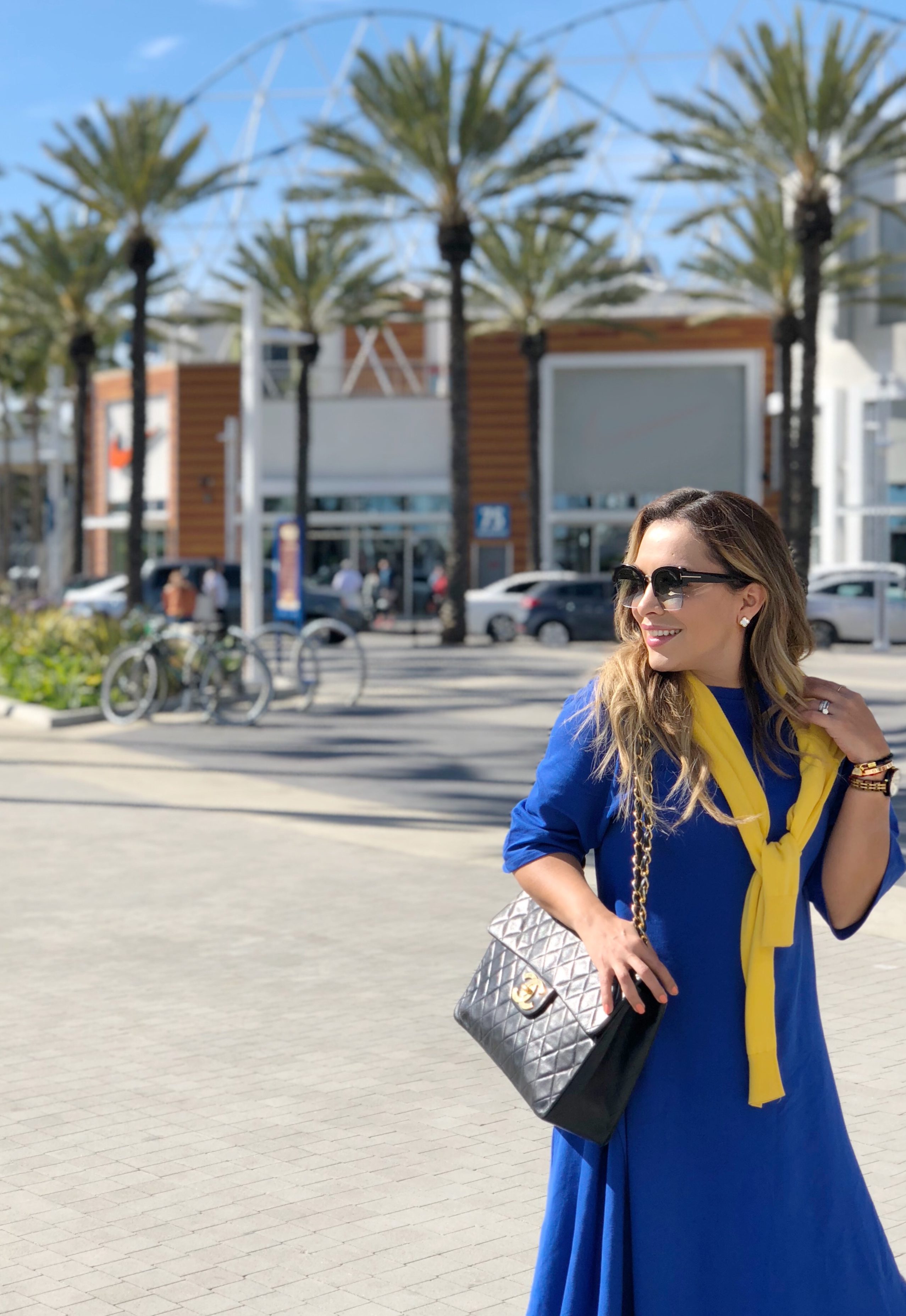 All right, let's talk about the outfit, I planned to bring bright colors because it's the beach! and I was escaping the grays days we've been having in SATX (I'm pretty sure I checked the weather and didn't see rainy days 💭) anyway, this t-shirt dress is from Zara, I like the simplicity of it and the color makes it not so plain, you can glam it up with a few accents or leave as it is for a relax- wearing my pj's underneath it- type of day.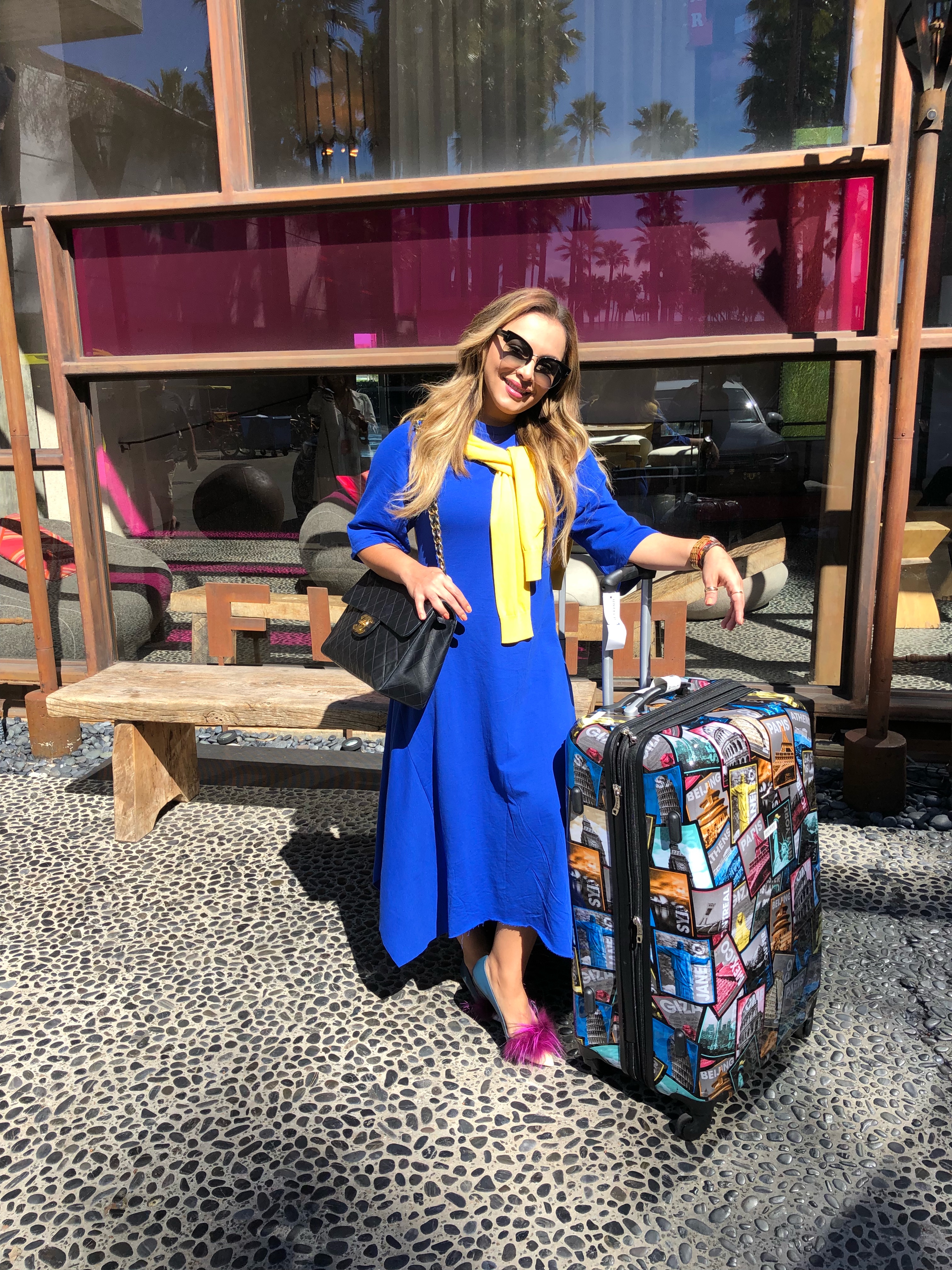 This Pullover is from CH Carolina Herrera, yellow is one of my favorite bright colors, it wasn't  that cold so I wore it around my neck, preppy works well, this color combination is no surprise, but what truly adds the wow factor are the shoes, (forget about the CHANEL which btw is Vintage) these are from monster FENDI collection, old but gold, [see new styles linked below], and believe me when I tell you this, they are conversation starters, these babes receive lots of complements when they are out and about.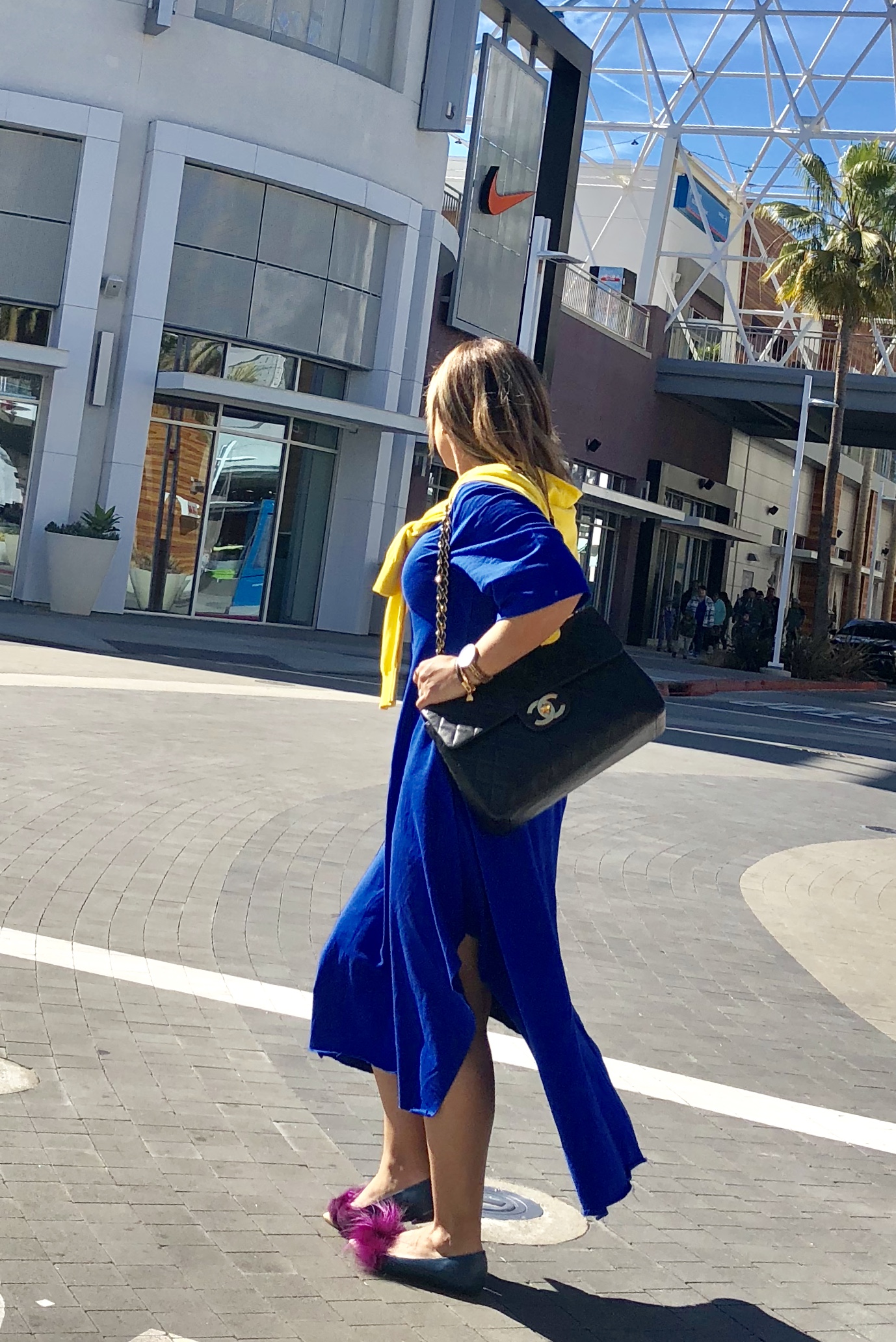 Here are similar items that resemble my look, check out the reduced prices, this is the time to invest in classic high quality brands. I hope you enjoy the browsing and let me know any doubts about fitting and sizes, don't forget to share or re-pin it if you like it! and DM-me on Instagram at @lizo247 or send me an email at Rose@cafeconellas.us.
Tons of love Rose.
XO's